Whether a space-saver for a multi-child family, another way of squeezing an extra mattress into a small room, or a fabulous way to furnish a holiday home, the bunk bed has myriad uses. Some of the latest thoughtful designs can be converted into two single beds, should your needs change. Clever!
Fantastic Furniture Jordan bunk bed: Available in black, white and grey this simple and stylish design is priced at a very affordable $429. You can also separate the bunks and use them separately should you need to.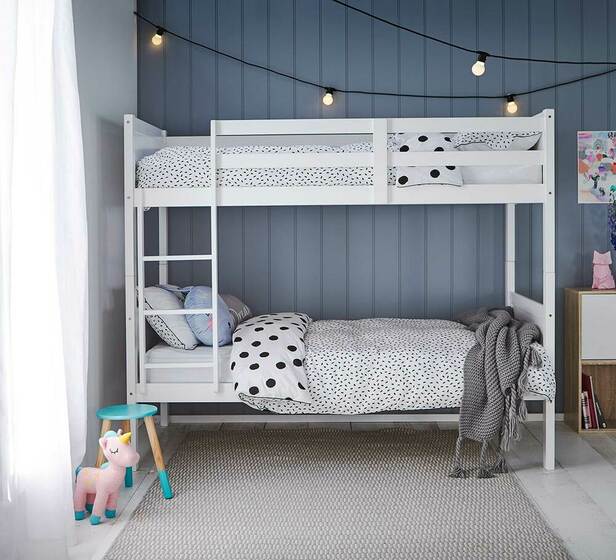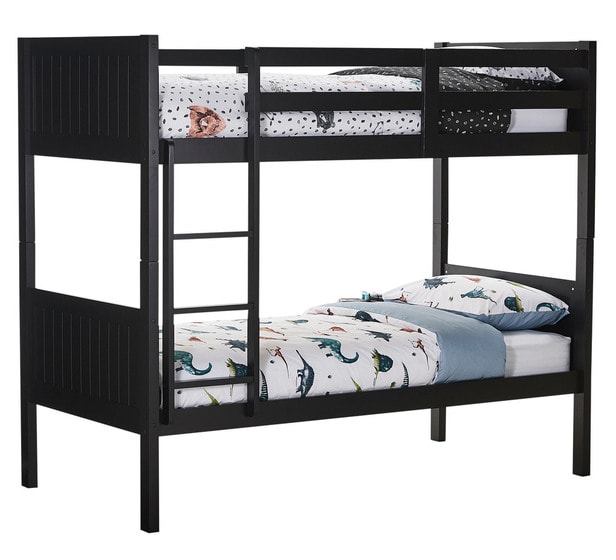 Snooze Charlie bunk frame: Australian made, this design is made from zero emissions MDF and comes in a variety of fun water based painted options from aqua to orange and charcoal. $1799.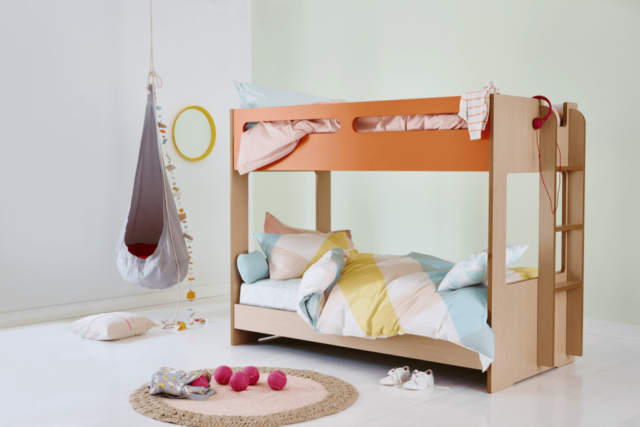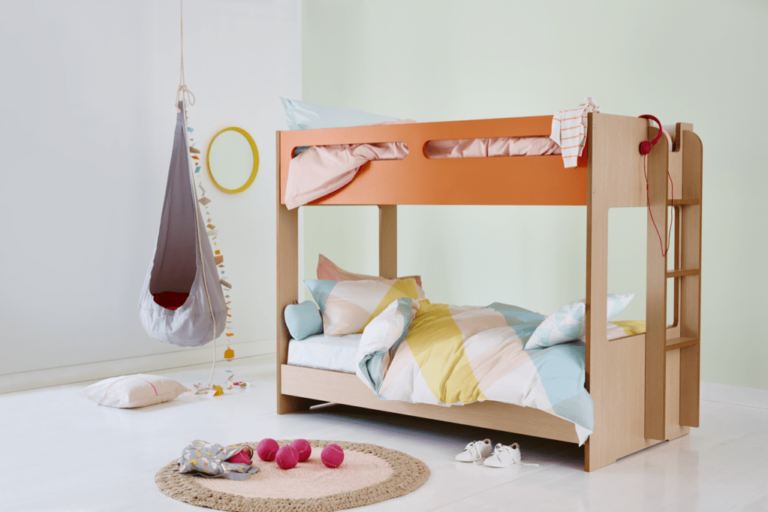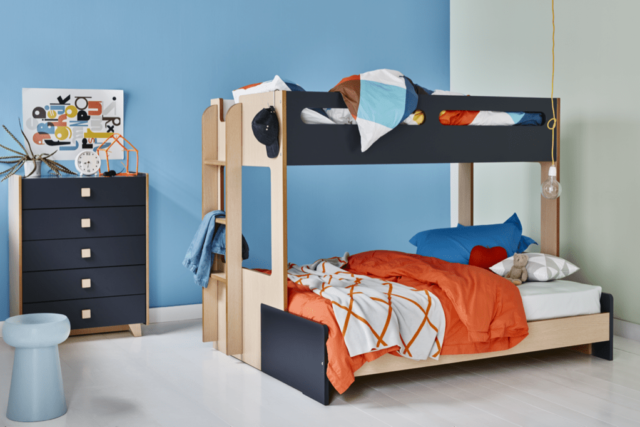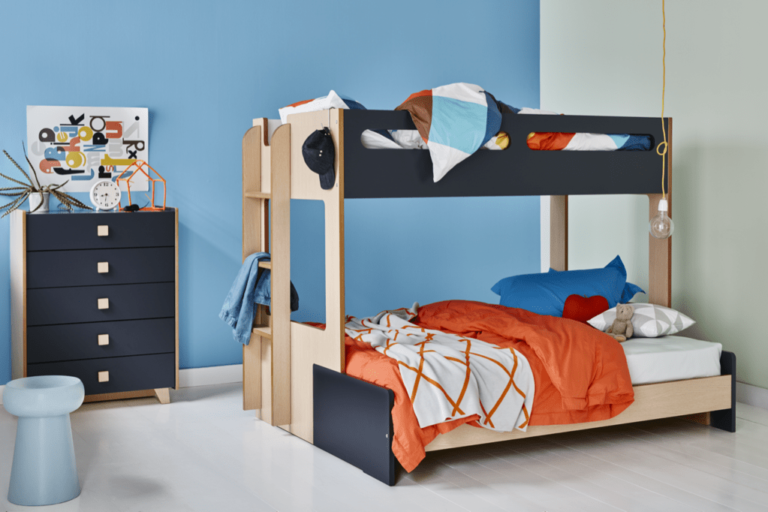 Luxo Living Brook timber house design twin bunk bed: This cute cubby design is super low to the ground making it perfect for a family with a very young child. It's available in Scandi-inspired timber or white. $439.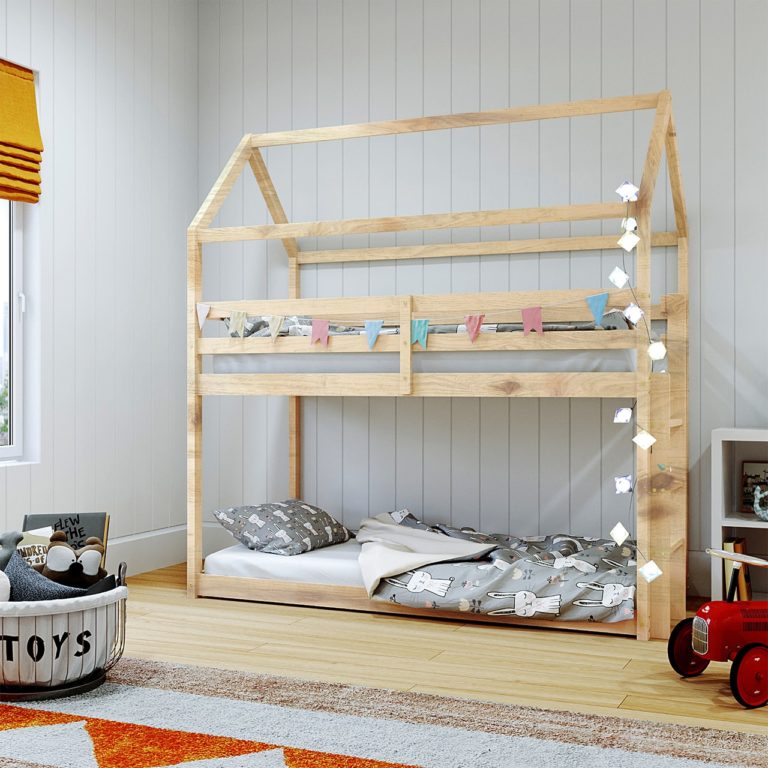 B2C Furniture Myer triple bunk bed with storage: Made from sustainable hardwood timber, this space saving design sports a single bed on top, a double below and under-bed storage drawers on wheels. $999.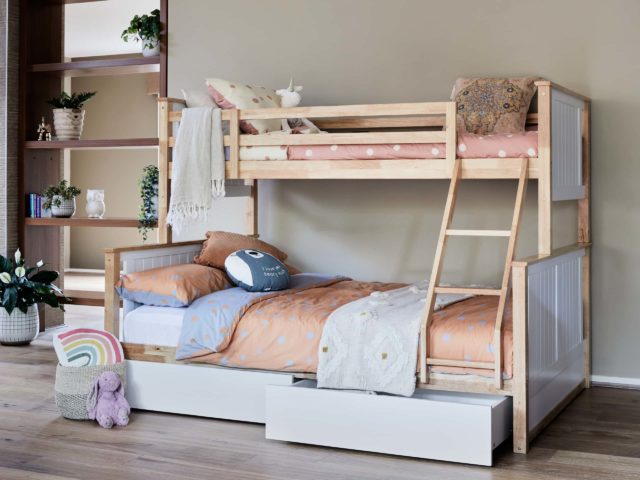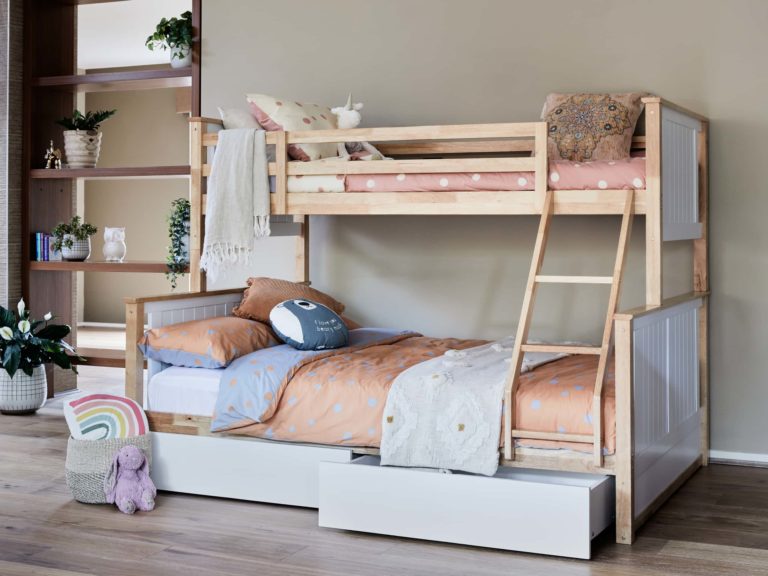 Boori Natty single bunk bed: This versatile design can be used as a guarded single bed then converted into a loft bed or bunk bed depending on your family's needs. The top bunk has a cute tray attached to the side to hold essentials. It's available in two white and timber finishes as well as a pretty pink and dusty blue. $1299.95 with two beds.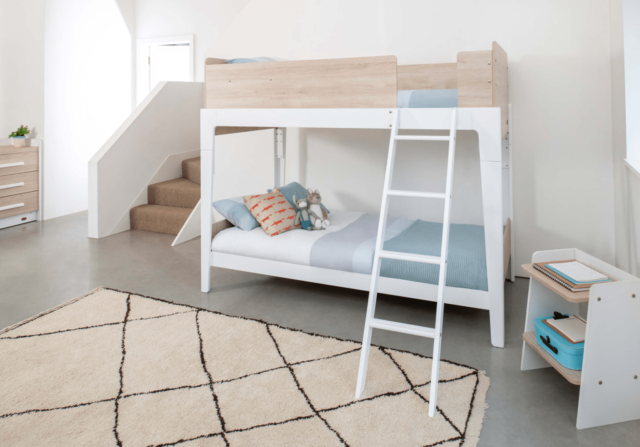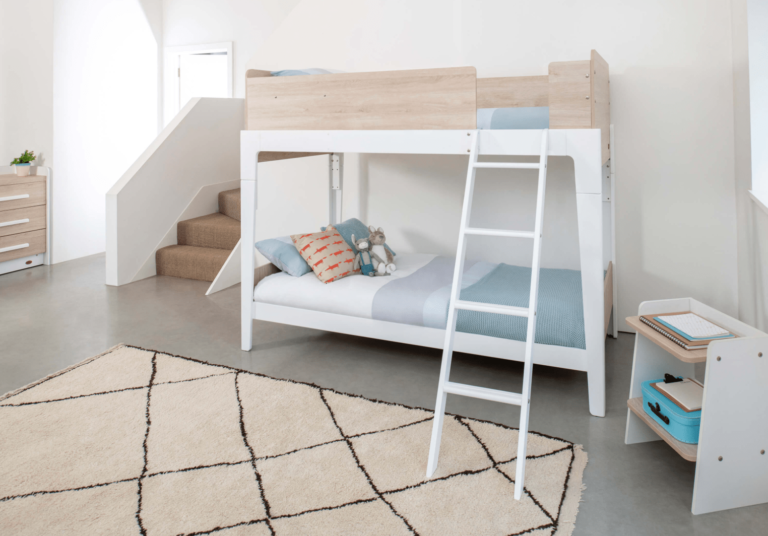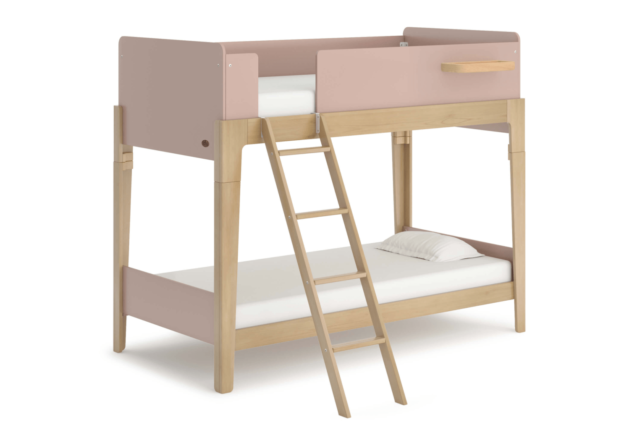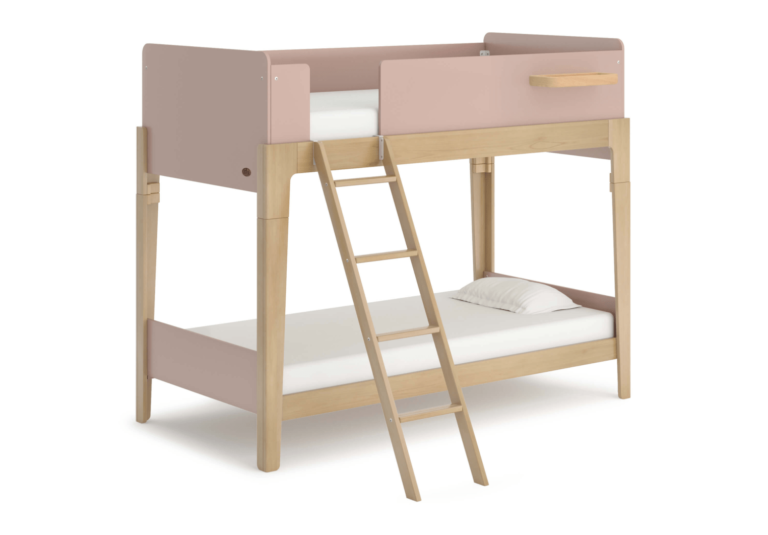 Amart Captain Jack bunk bed: A simple, compact design (made from MDF and timber), this bunk bed is ideal for small to medium spaces. $699.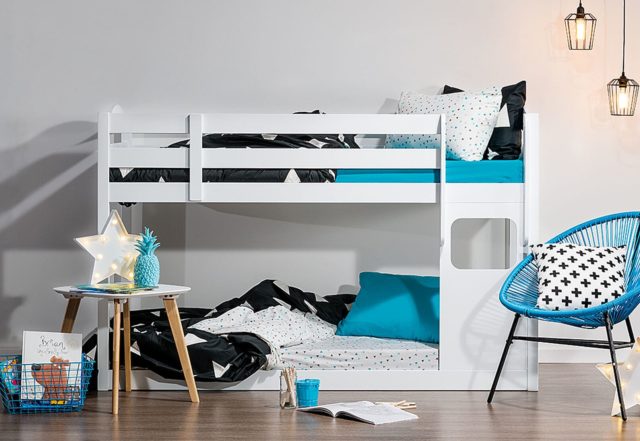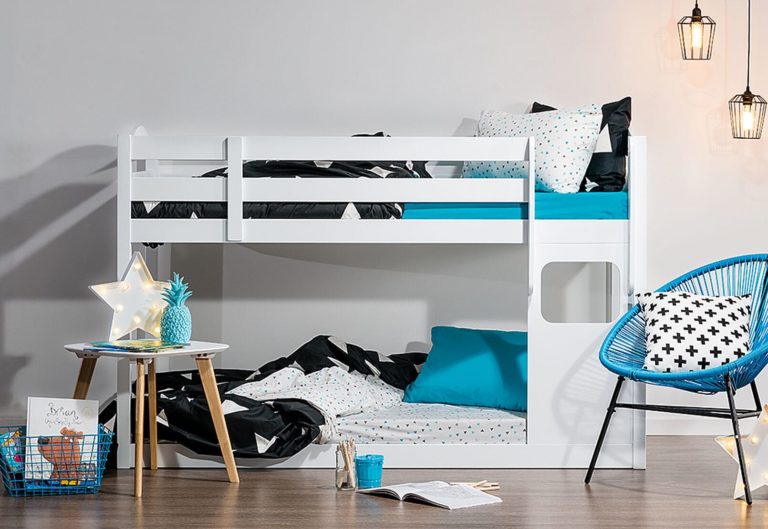 VIC Furniture nature and charcoal Casla bunk bed: Available with or without a trundle, this clever design can be converted into two single beds too. From $899.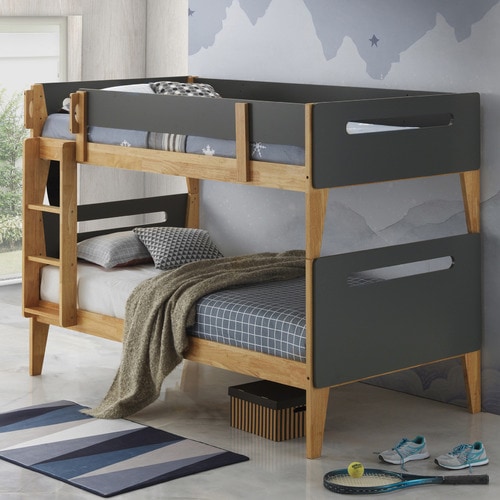 IKEA Mydal bunk bed frame: An affordable, solid wood option, this bunk can be recycled when your children move way from home which ups its eco-credentials. $349.