By Australian interior stylist Megan Morton
Home has always been our refuge, but now more than ever before, the layout of our homes, backyards and communities has been placed under the spotlight.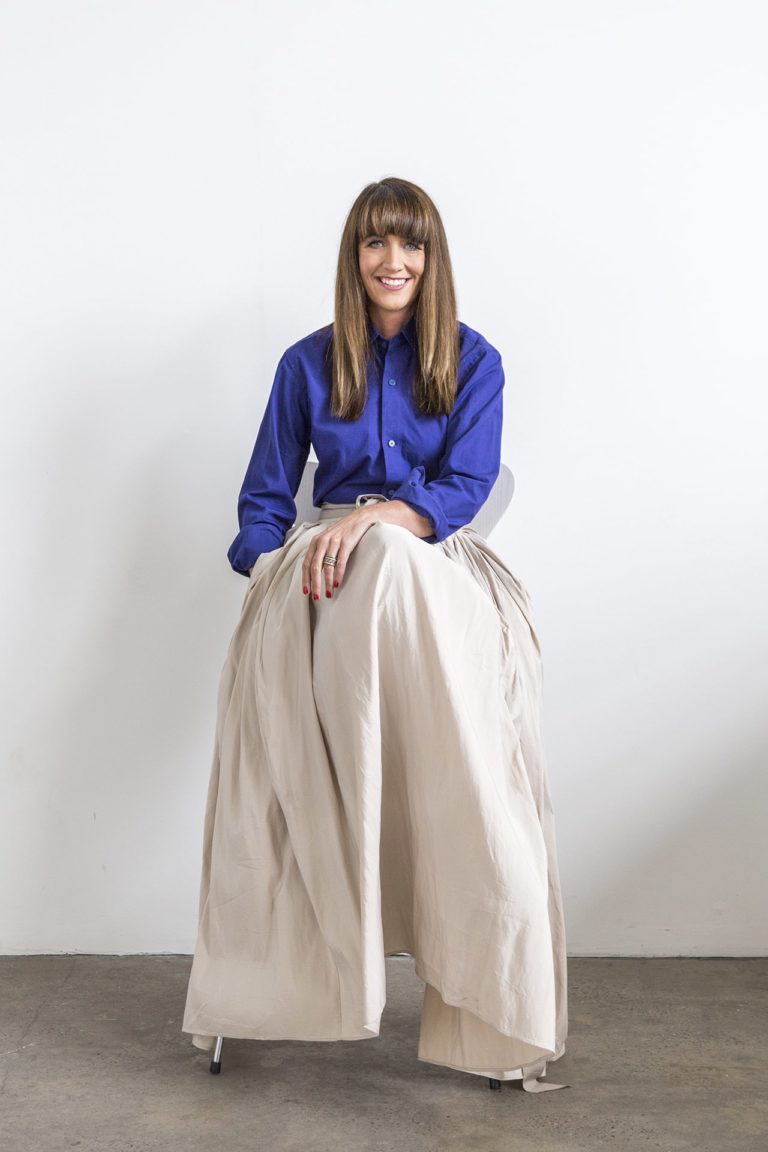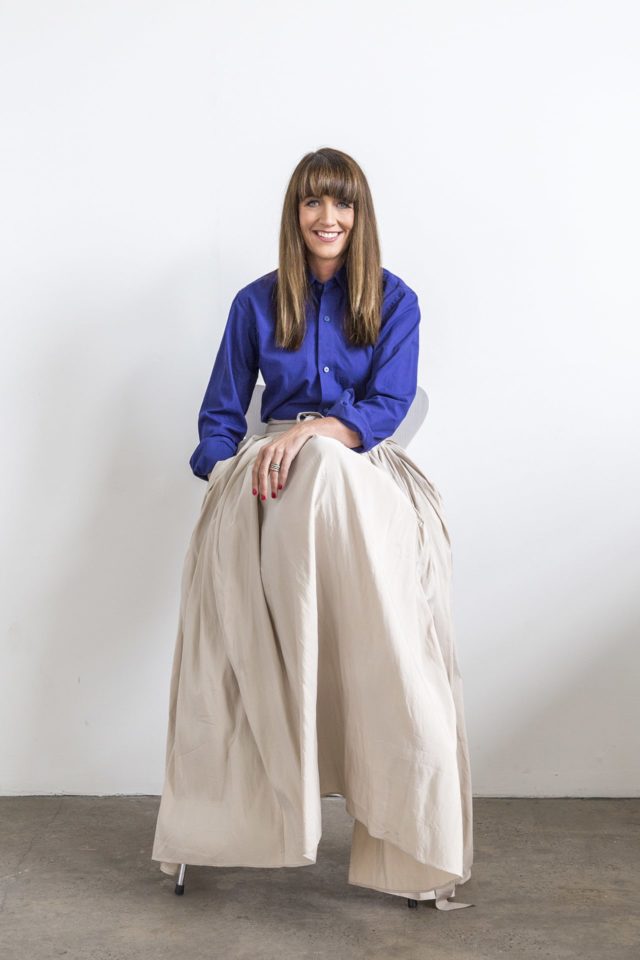 New research from Stockland, one of Australia's largest residential developers, revealed the COVID-19 pandemic has significantly changed our expectations of home and neighbourhood. It's no surprise that we are more likely to take better care of our mental wellbeing and physical health, the way we think about our home has shifted significantly. More than 80% of Australians are now more conscious that their home and environment is intrinsically linked to their wellbeing.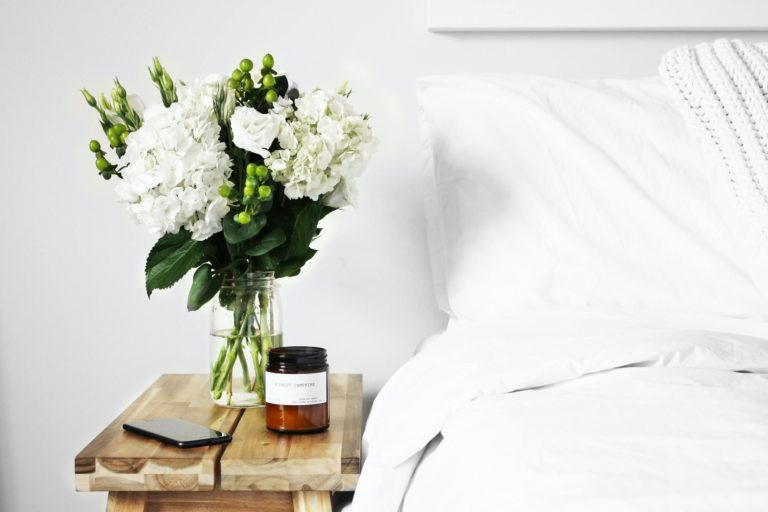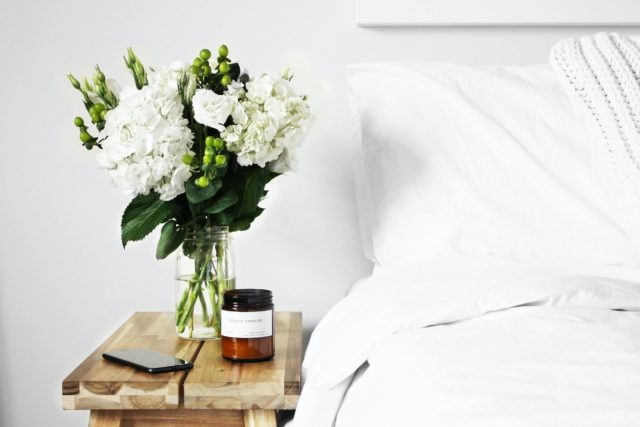 Space has always been an important factor to home design and satisfaction but with people spending so much time at home, it's become vital. We've become less satisfied with at least one aspect of our current home or neighbourhood. The main grievance is a lack of indoor and outdoor space, with 62% of us more likely to consider space-related features than before the pandemic – such as in-home storage (44%), a separate study (40%), a private outdoor space (39%), open-plan living (36%) and a separate living area (33%).
Creating different spaces
With one in four people working from home, we know have to consider spaces such as the 'Zoom room' or work from home office. With this in mind, we should also consider a 'zen' zone for ourselves. A place to counter the activity and energy of a designated work space, where there is quiet and a time for reflection
We ask so much of our open plan areas that I like the closed rooms to have very obvious uses. Toy room, craft room, Zoom room. A custom build can allow for all of this possibility so you can look to the future – a toy room is a future media room. A future craft room is today's nursery.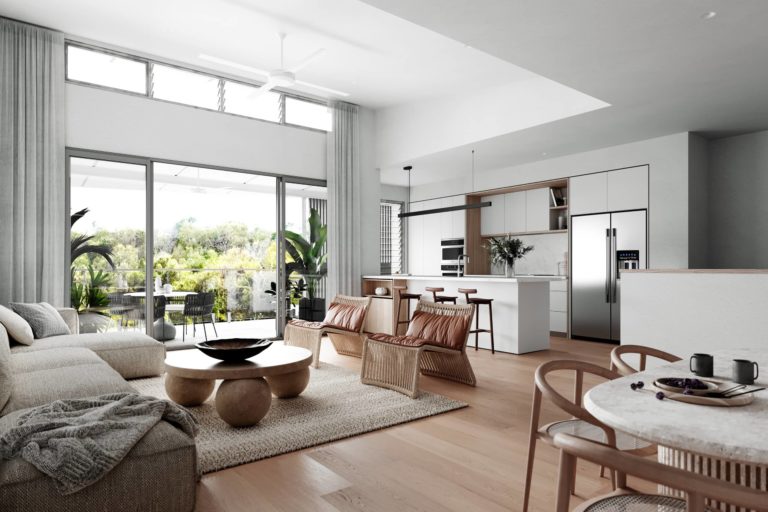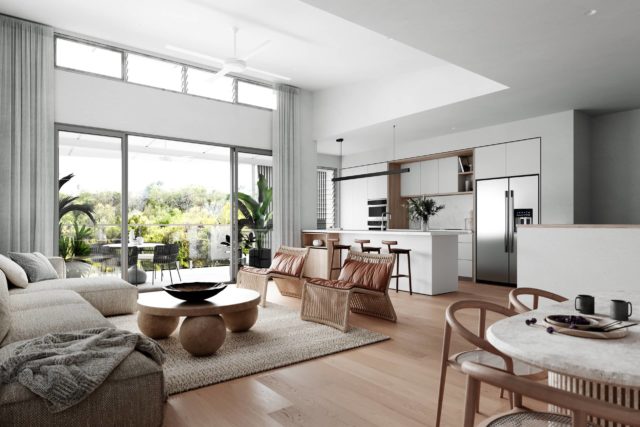 Be very diligent with your furniture. Choose items that can reflect the real use of the room and furnish it to match.
How to create a feeling of solace?
On a granular level, I think the first thing people can do is counter all the hard surfaces with soft textures. It seems a simple act but so effective. It's a failsafe for every room. In the kitchen it can be mats, floor covering or a fabulous pendant light. In bedrooms it's cushions and curtain trims. Living areas can be texturised with sofa fabric choices, throws and rugs.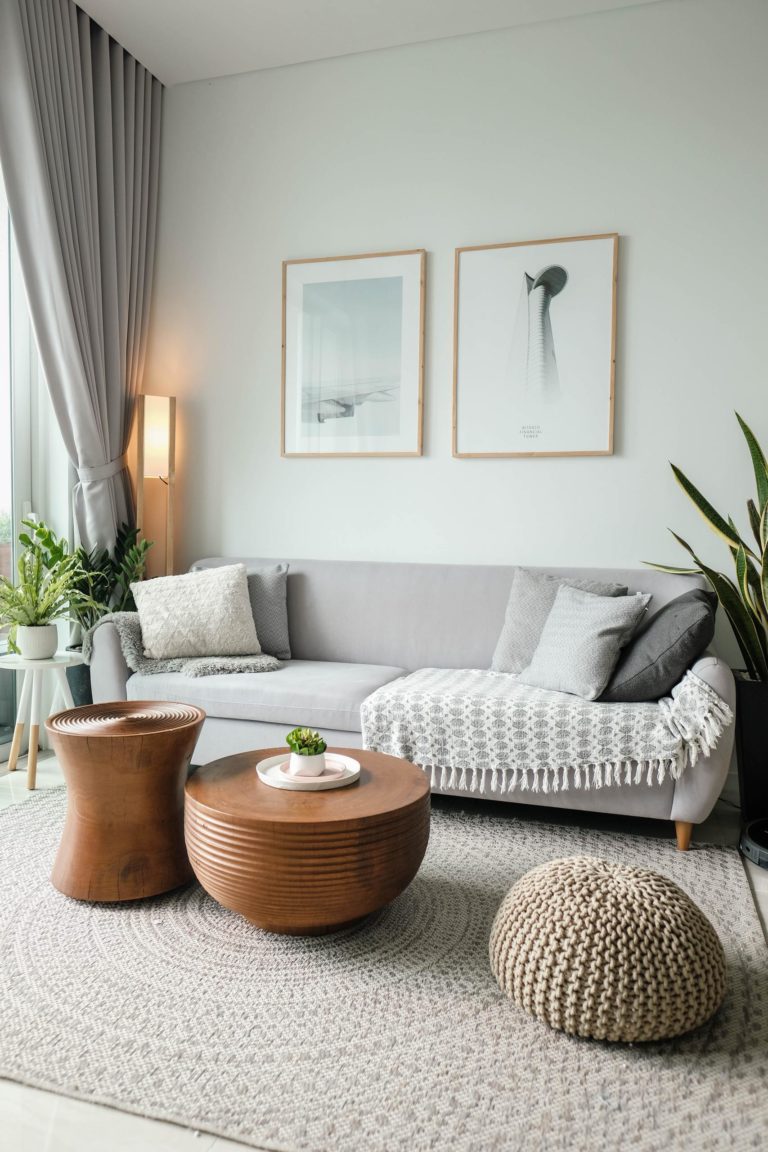 How to create separation in the spaces?
I use a series of rugs and lights to lead the separation. I never use lights and rugs in the same open plan room, only in the front closed rooms. By swapping out you get to carve away space by swapping out the hero from floor to ceiling within the same open plan.
Top tips to harness light
Stockland's research also revealed that we have a greater need for space and light in the home, as well as a desire to be closer to parks and green spaces.
Embrace natural light. No matter who you are and where you live, light control is so important as it can have a pivotal impact on mood. There are a couple of solutions to embrace the natural light. Firstly skylights will change the feeling of any room. Use only where you need as the idea is to use them to highlight a space. Another way to accentuate natural light sources, is by adding curtains over a beautiful window. Curtains need not be over the whole house, instead use them sparingly and show off the views you're most proud of.
Bring the outside in. Mirrors are a great way to reflect the outside in. When you are dealing with straight lines, I prefer a rounded or archway mirror. Ensure you position your mirror to reflect a great view of the outside or garden. When we see green we know things are healthy and wonderful, to create this feeling in a home add elements of nature such as greenery or flowers to a room. This is an extremely simple but underused tactic.
How to make a home more liveable?
Liveability is achieved through likeability! And likeability is won through understanding your own needs, then marrying your decorative preferences with your home's existing foundations. All of this can be masterfully achieved when you build new.
There are so many new highly liveable communities where you don't have to settle for less and that are meeting our changing needs in a post-covid world. I've been working with Stockland and have been impressed with how they have developed homes based around embracing the things that are increasingly important to people – such as more space, storage and light within the home, as well as parks and outdoor spaces.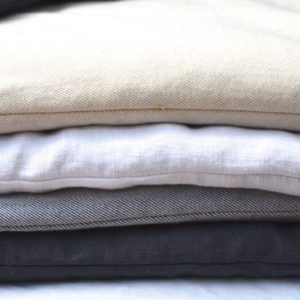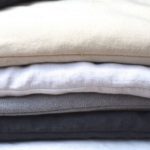 Megan Morton's top tips for styling a bedroom on a budget
By Megan Morton Look, all I know is that an expensive bedroom and an inexpensive one can share common goals. Whoever let money stand in their way anyway? Money can be…