With the cost of living on the rise, dipping into the savings account to splurge on new home and décor items can be hard to justify – especially if the pieces you have just need to be upgraded rather than replaced.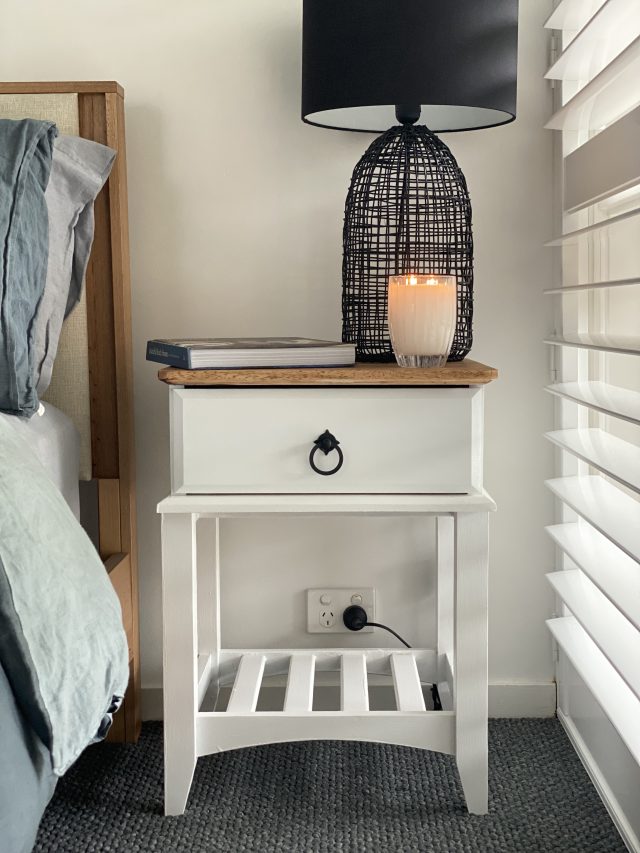 In the spirit of saving money, why not try upcycling your existing furniture items to give them a new lease on life – perhaps it's an old, stained coffee table, bookcase or desk that needs a new stain finish, or it's a sentimental gifted piece of furniture that's throwing off the Fung Shui with its colour scheme, but you can't bear to part with.
With approximately 200,000 tonnes of wooden furniture thrown out into Australian landfill every year, we must also think more sustainably about how we dispose of those unloved items!
With the online marketplace growing rapidly year-on-year, upcycled or restored timber items can draw a hefty price tag, meaning with a little time, tools and know-how, you could be turning your clutter into cash!
So, before you hit 'buy' on your online shopping cart, why not give upcycling a go and join the many nationwide who participate in the DIY July movement every year?
To offer inspiration, and to get you started, Feast Watson has a range of painting and staining project guides to help you ReLove your forgotten or outdated furniture items. Here's how you can refresh your dated timber bedside tables: 
Step 1 – Remove any existing varnish.
If your bedside tables are already coated in varnish, you will need to use Intergrain Timber Stripper to remove it.
Get your safety gear on, apply a thick layer using a brush and allow 15-to-20 minutes for it to penetrate the coating.
Remove with a scraper, working in the direction of the grain.
Step 2 – Sand.
Using an electric sander, sand back the surface to expose the raw timber grain and finish by wiping off any dust with a clean cloth.
For these bedside tables, Feast Watson is going for an exposed timber top look and painting the rest in a neutral white colour.
Step 3 – Apply Timber Floor Wax
For the top of your table, apply Feast Watson Timber Floor Wax using a brush.
Don't be fooled by the name, the Timber Floor Wax is also suitable for furniture due to its hardwearing finish that will enhance the timber's natural beauty.
Step 4 – Apply Timber Floor Paint
Once the table top has dried, mask it off using painter's tape in preparation for painting with Feast Watson's Timber Floor Paint. This will give your bedside tables a lovely satin finish.
Thoroughly stir and apply with a brush or roller allowing 2 hours to dry before applying a second coat. The bold colour is hard wearing and washing up is easy due to its water-based formula.
And that's it! With a little TLC, your bedside tables will be refreshed and looking great.
Here's a video guide to the above to make it even easier:
From now until this Sunday 16 July 2023, Feast Watson is running its annual ReLove initiative, encouraging everyday Aussies and DIY enthusiasts to upcycle during the campaign period, with the chance to win one of 10 $500 cash prizes. For more information.