We love a fabulous upcycling tale here at Interiors Addict and today's story is no exception. Feast Watson's Re-Love Project is back again this year offering you the chance to bid on amazing upcycled furniture by designers such as Mark Tuckey, Norsu Interiors, Aimee Tarulli and Kip & Co, with all proceeds going to the Salvos Stores.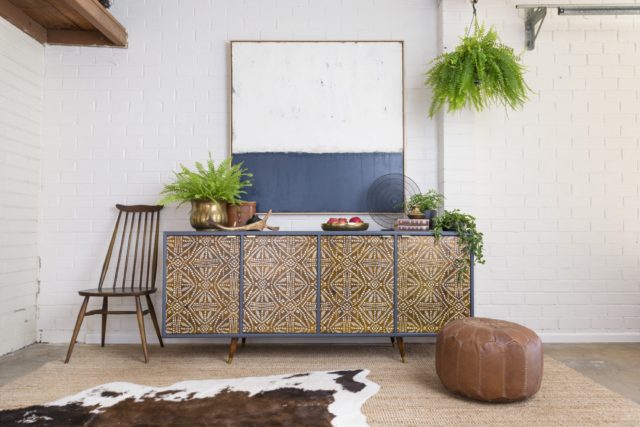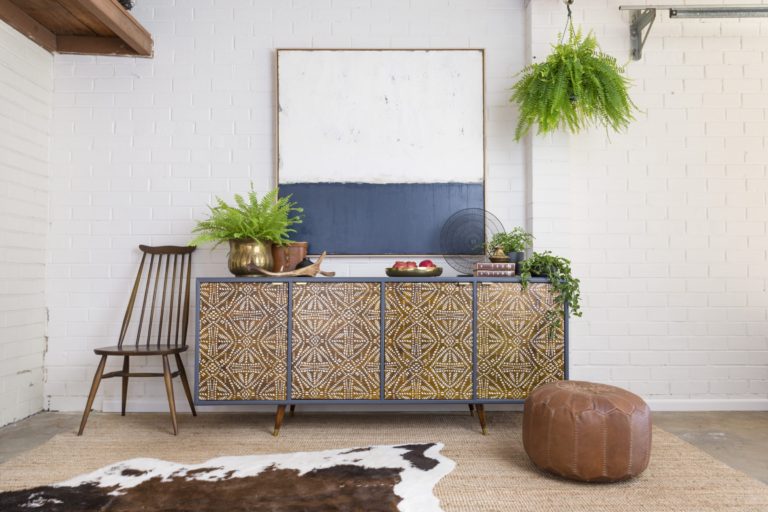 And while there are plenty of great pieces, one of the standouts is the decorator Kristine Franklin's gorgeous sideboard that was rescued from landfill for just $5!?! Kristine runs a DIY decorating blog called The Painted Hive and so is quite the expert on upcycling. We caught up with her to get the skinny on the piece.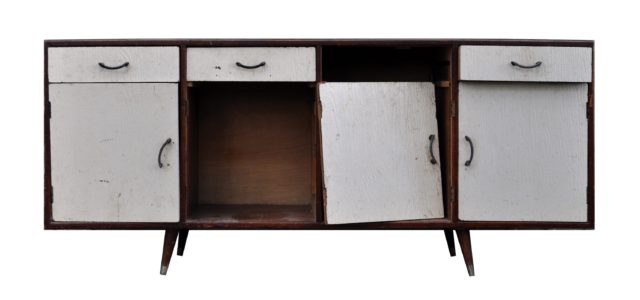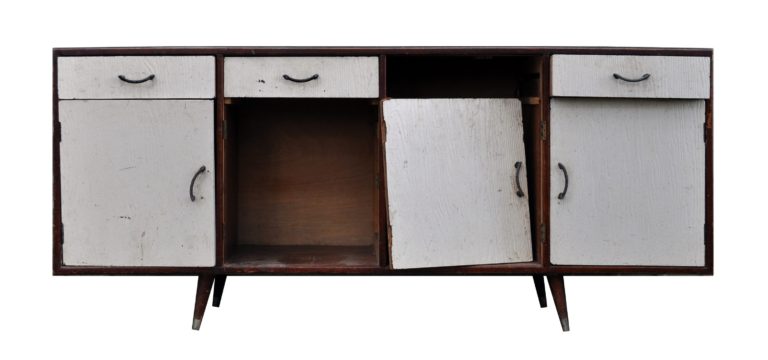 "As I've been involved in the Re-Love Project for the previous two years, I wanted something different, as I had already transformed a wardrobe and a pair of bedside tables, and I also wanted a piece I thought would sell well. A sideboard seemed perfect!" says Kristine of her amazing sideboard conversion that is up for grabs as part of the auction.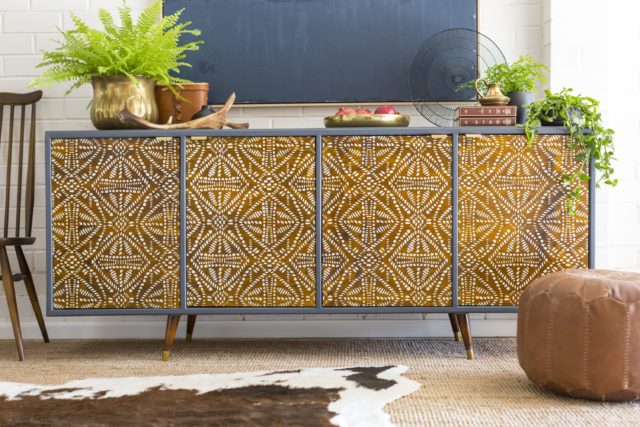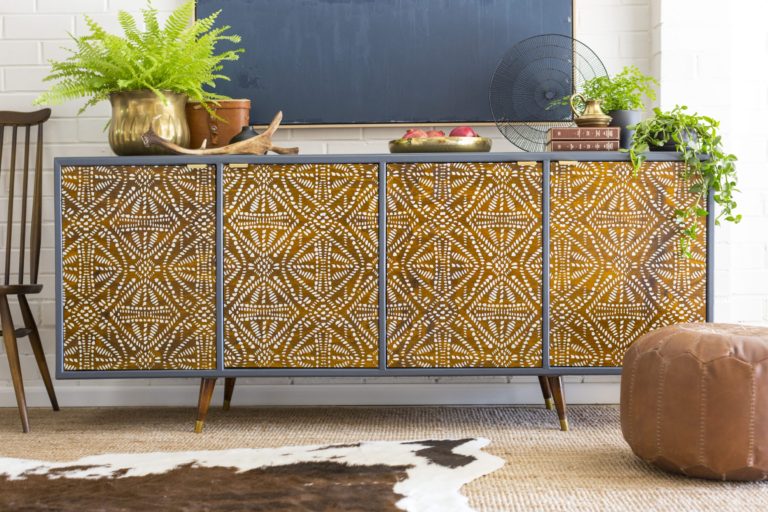 "I selected this particular piece because it was only five dollars and also because it already had one foot in landfill! Not only could I save this large, sexy-lined, well-proportioned buffet from the tip, I thought I could completely transform it," says Kristine of the piece. And she certainly did!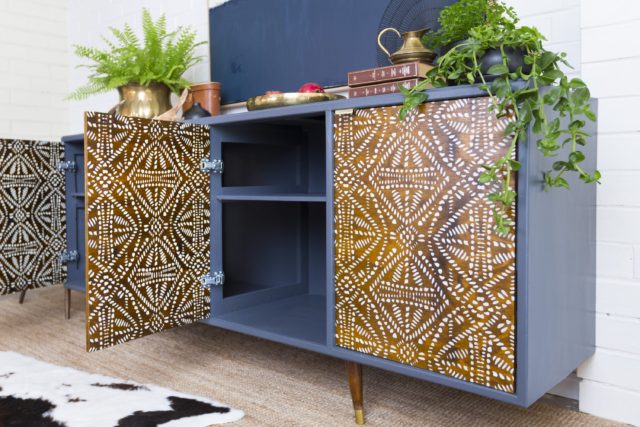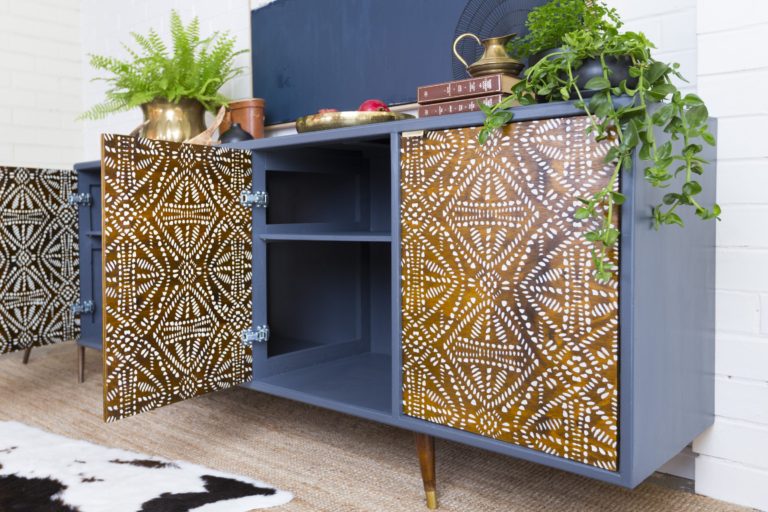 "I know it might sound strange but major 'trash to treasure' makeovers are my favourite as I think they help demonstrate the potential in any old piece and inspire people to think outside the box," says Kristine who certainly did that when creating the tribal-inspired pattern that covers the doors of the piece. "For this piece I think it all started with wanting to showcase the timber in a really striking way. Something about the long bank of doors was just asking for a spanning pattern of some sort. The tribal design is a departure from my personal style though is something that really appealed to me and it's always fun to experiment a little with a project like this," says Kristine.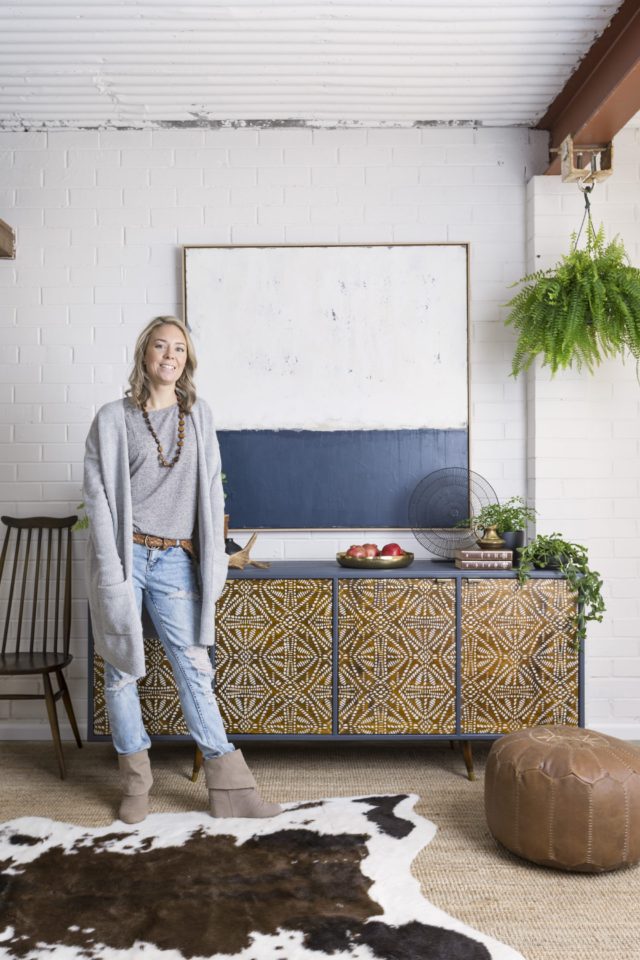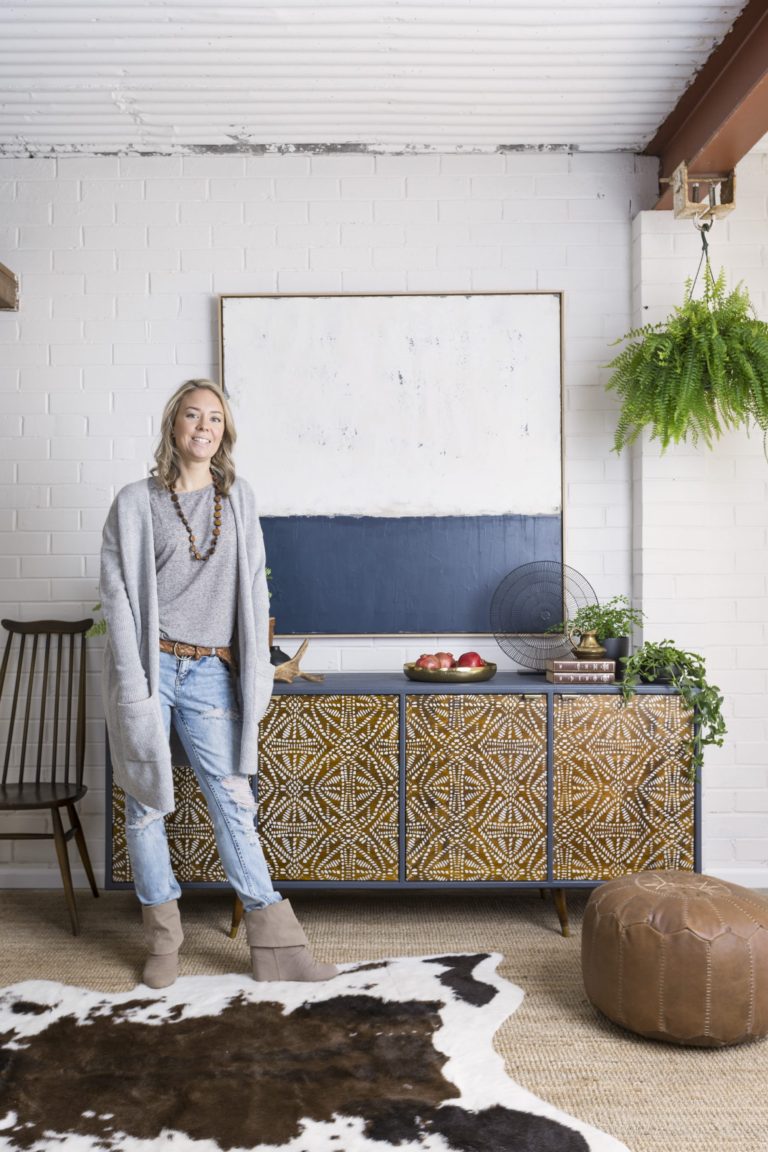 Check out the entire Feast Watson Re-Love Project and place your bid here.