By Naomi Findlay
Whether you're planning to stay or sell, painting the interior of your home is one of the easiest ways to transform it from tired to bright and fresh. However, the mere thought of covering every inch of wall, ceiling and cornice with fresh paint is often exhausting enough to put off even the most enthusiastic DIYer…
But fear not, with some serious planning and preparation you can have beautiful walls in no time (and keep your sanity)!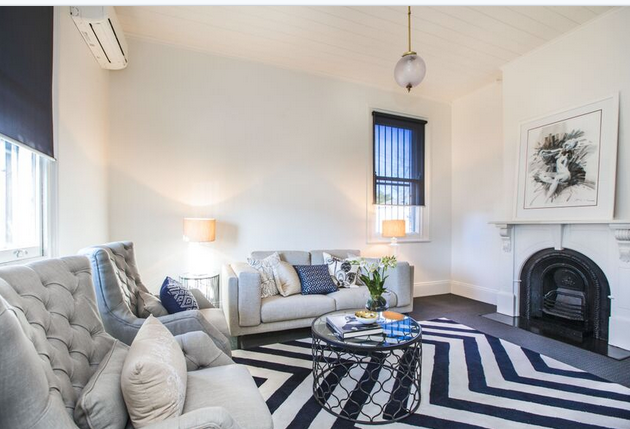 Get prepared
Solid preparation is the key to painting success. Neglecting the sandpaper and soapy water may save time in the short term, but it will come back to haunt you when your hard work is peeling off the walls…
The lesson here? Always invest in the preparation of your walls. Remove the furniture, cover the floors, wash down the walls, fill in gaps and sand any shiny or rough surfaces.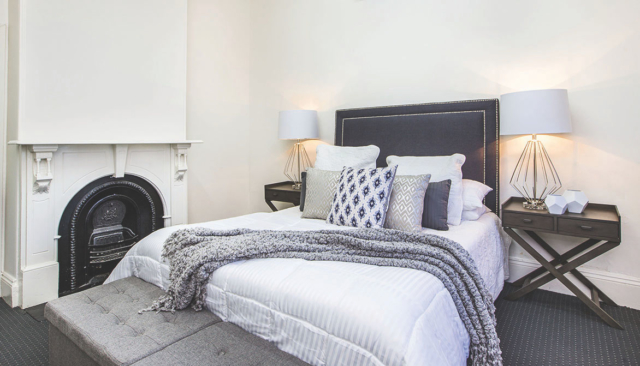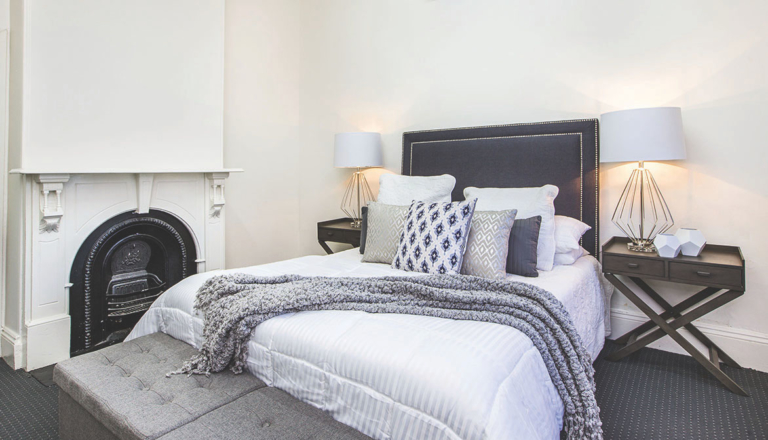 Pick your paint
Now for the fun (and often overwhelming) part – choosing your paint colours! If you are preparing your house for sale then neutral tones work best. If you're staying put then feel free to experiment with your palette and don't limit yourself to just one colour throughout the entire house. The key here is to choose shades that work well with your existing furniture and be sure to opt for good quality paint that will stay fresh for years to come.
The next step is to do the math and work out how much paint each room will require. There are plenty of online calculators to take the guesswork out of this part but as a general guide, most interior paints cover about 15 square metres per litre. Keep in mind that most walls will require two coats to look professionally finished and don't forget to add ceiling and trim (enamel) paint into the equation. Add your paint brushes, rollers, an extension pole and a paint tray to the shopping trolley and you are ready to paint!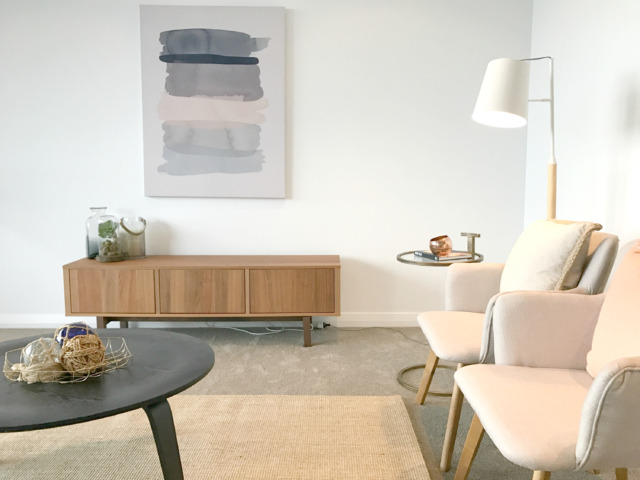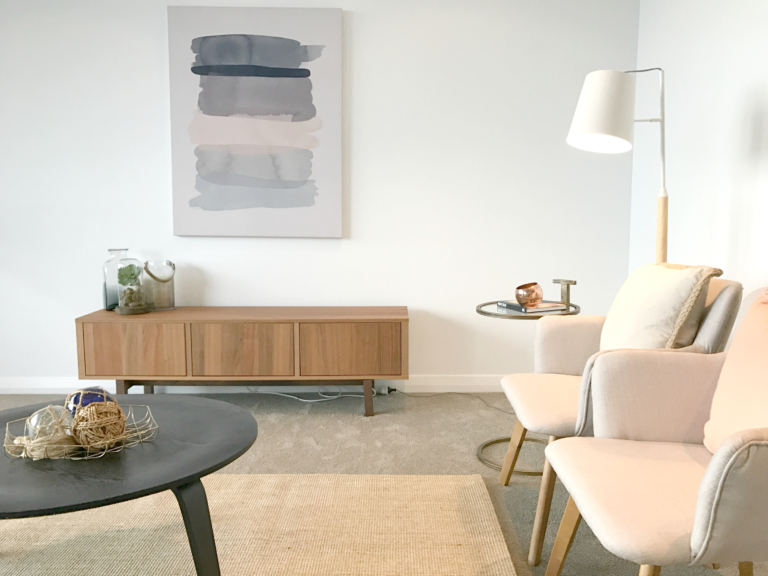 Get to work
Before dipping your paint brush in, be aware that painting your whole home is not a project for one weekend. It will most likely take a couple of weeks to finish off the ceilings, walls and trims, so don't feel tempted to rush. Break down the project by starting with a particular type of paint or tackle one room at a time. My advice is to always begin with the ceilings and work your way down to the walls, finishing off with the doors, window frames and trims.
Drying time
Make sure you leave enough time between each coat and each type of paint to allow them to cure properly – leaving doors and windows open will help ventilate the area and speed up the drying process (unless of course it's raining…).
Images: Naomi Findlay
Naomi Findlay is Australia's rapid renovation expert, an internationally renowned renovator, award-winning property stylist and speaker. She's an industry leader in creating healthy wealthy spaces and creating wealth and profit from renovating property. Naomi is founder of the Rapid Reno Mate app, and founder and principal of education provider, the International Institute of Home Staging (IIHS).