Elise Tyler searched high and low for a Hamptons style four poster bed for her daughter, only to find that everything available in store was out of her budget. That's how she became inspired to upcycle a tired looking secondhand bed from Facebook Marketplace, creating her dream for less than $400!
"My initial inspiration was a beautiful, almost beach lounge bed that was used to display linen at Myer," she said. "I had looked around online and fell in love with a few, but they were all more than $1,500 to $2,000. Having just finished building a house, I could think of a hundred better things to spend that kind of money on!"
At first, she thought of getting her carpenter husband to build a similar-looking bed from scratch. But, after looking into costings and especially the price of timber, she knew right away that the project was not remotely viable. "Then the Marketplace hunt began!"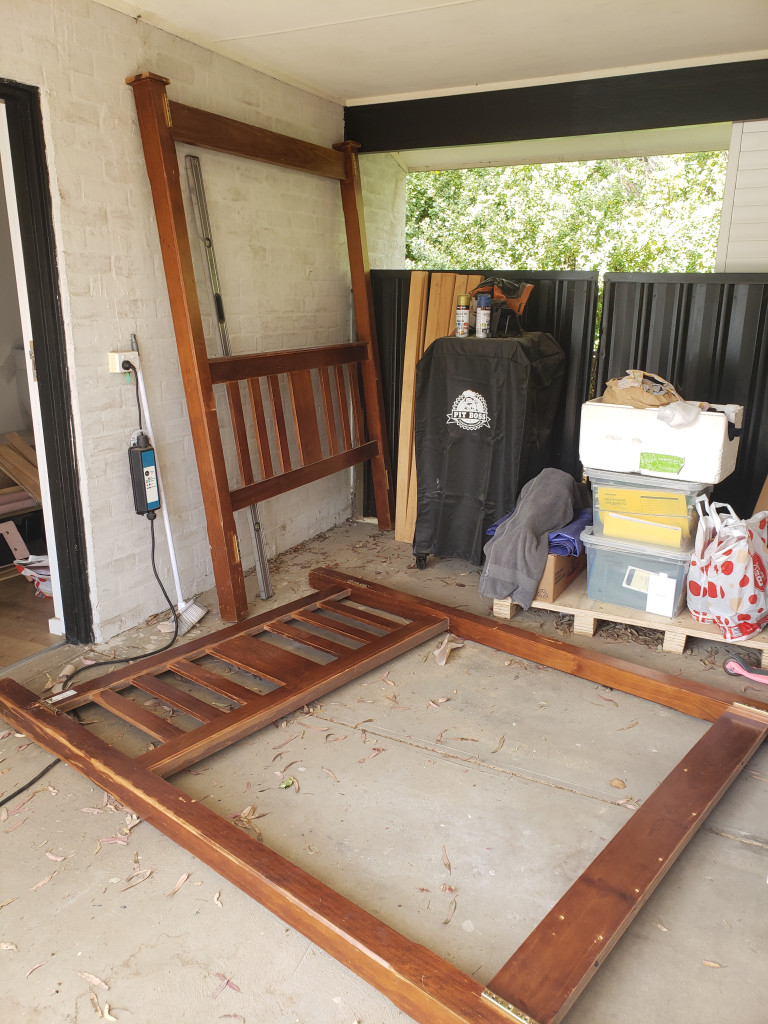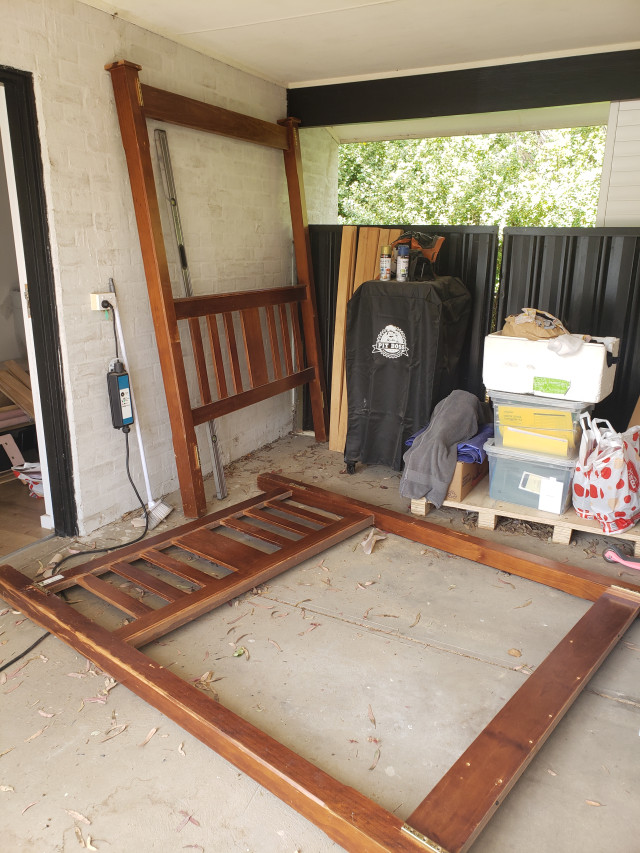 She bought a bed frame on Facebook Marketplace and looked for the rest of the materials from nearby hardware stores. "I used the standard VJ panelling from Bunnings for the end panels of the bed. The paint was our leftover semi-gloss Wattyl in Cape Horn that we'd used for our arcs and skirts inside, and the curtains were the basic sheer packets found at Spotlight. They were three metres wide, so I bought three packets, and my husband very carefully cut them down the middle to create six 1.5m curtains," she explained. The total cost was around $380.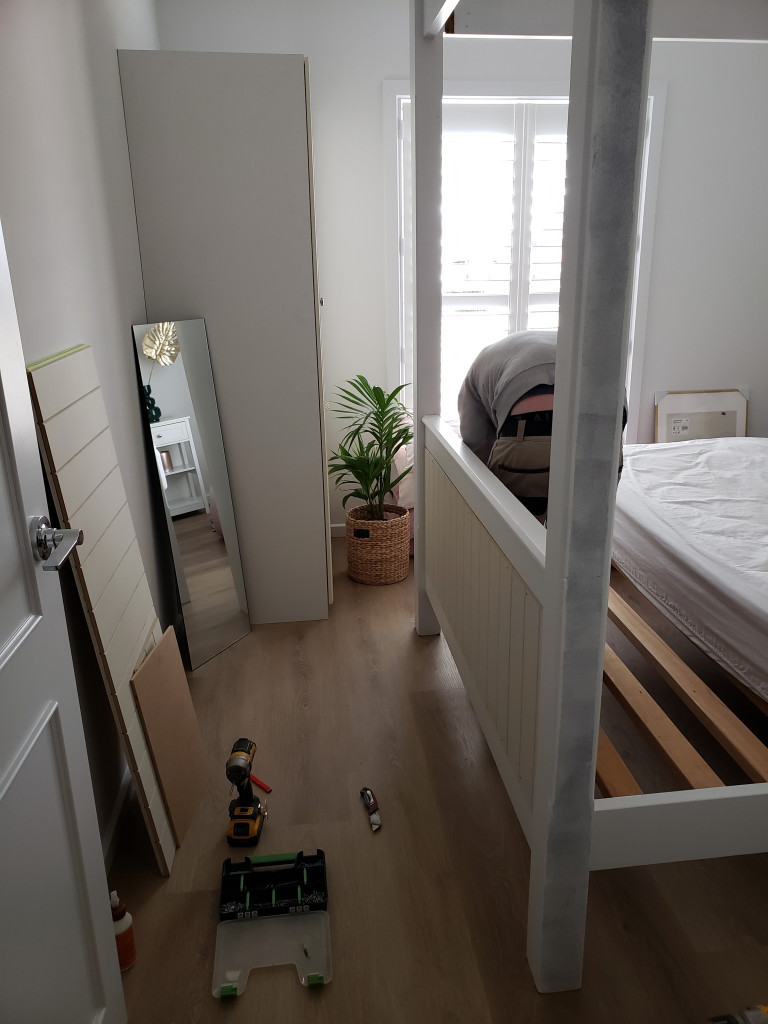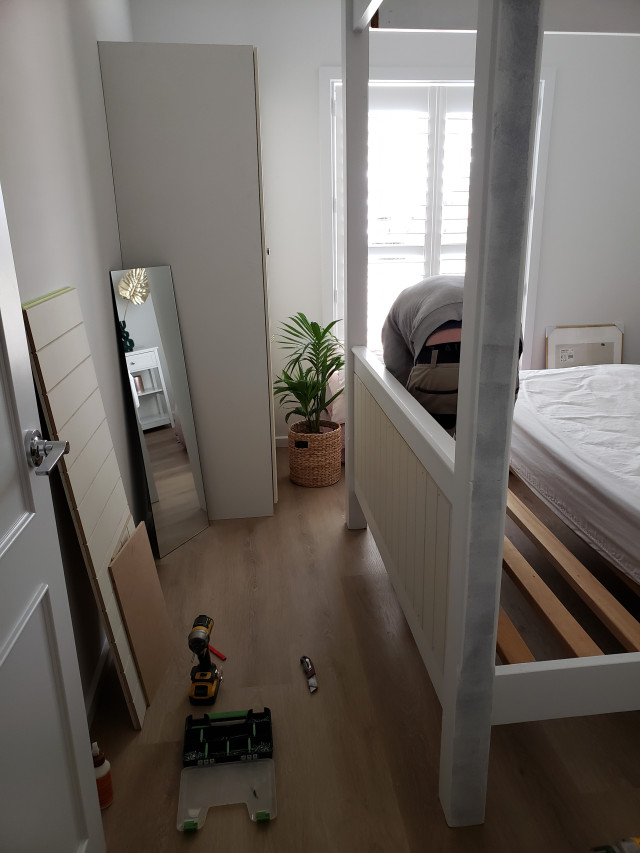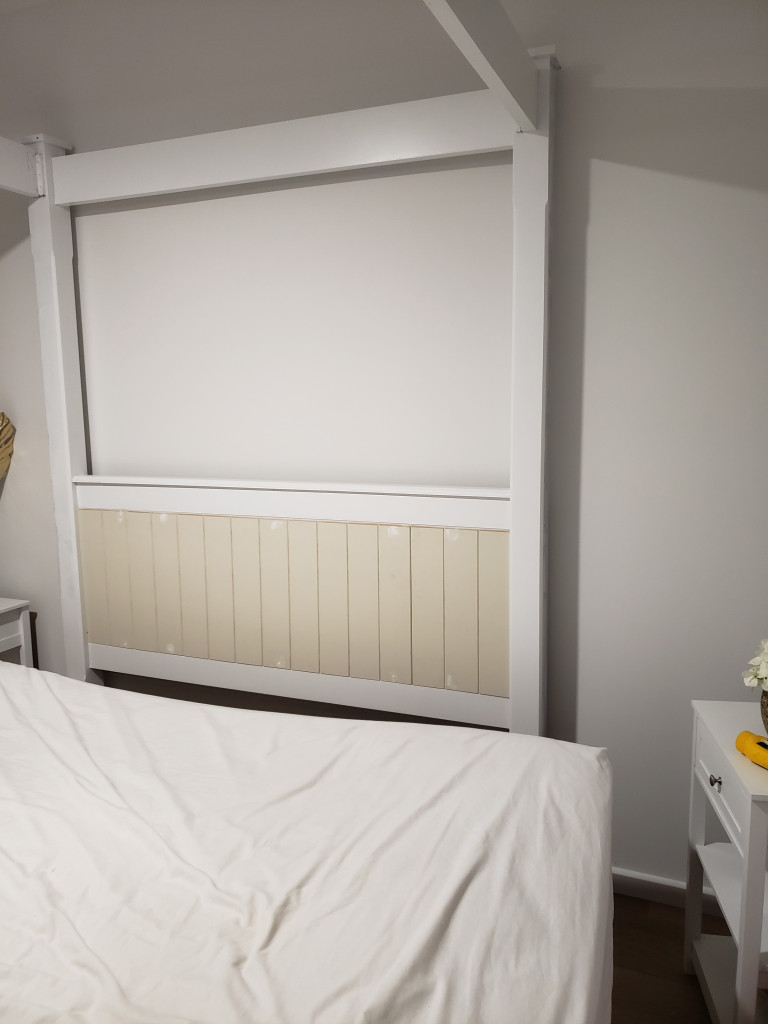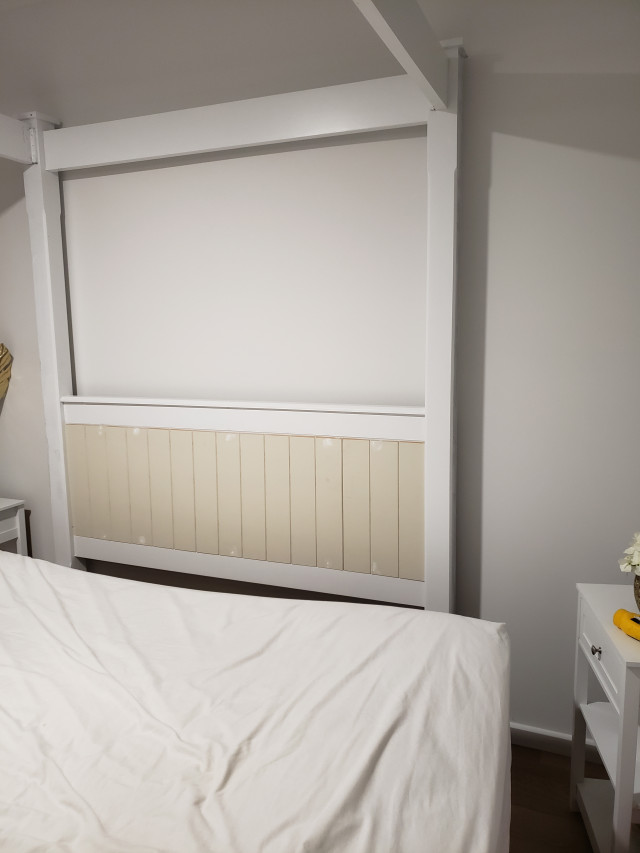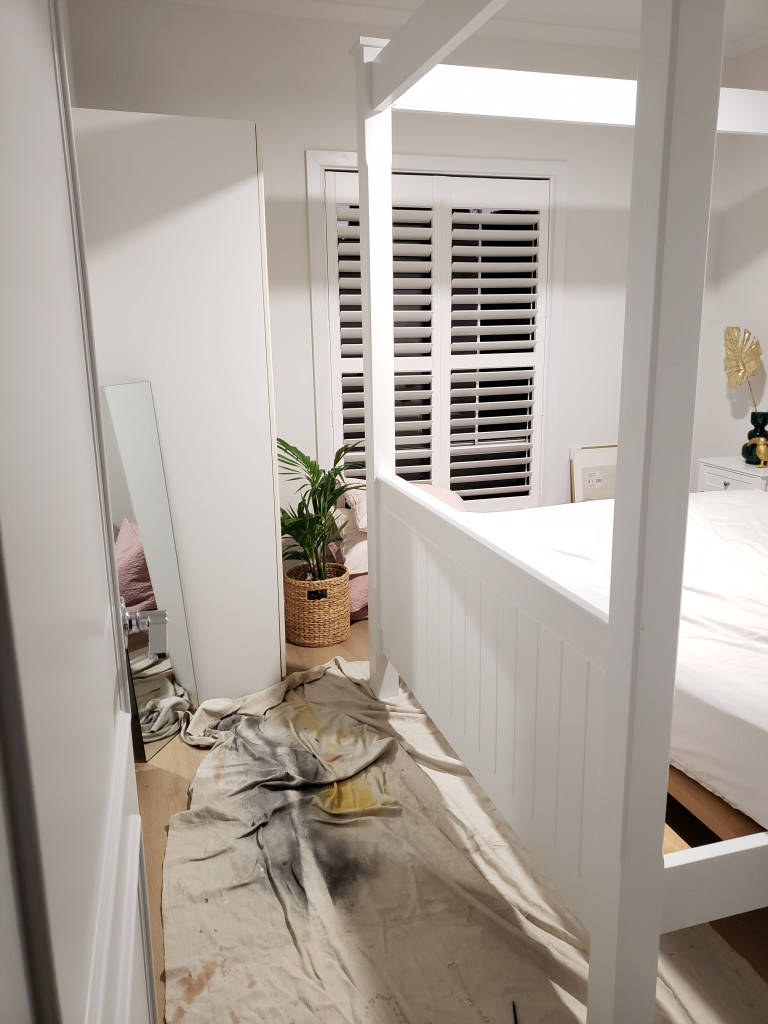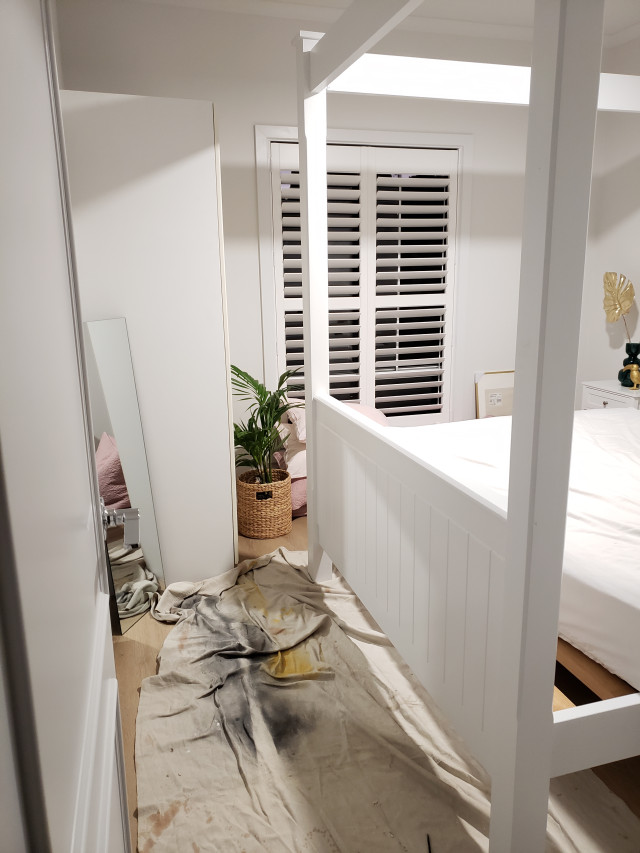 The sanding and painting of the bed frame took about six hours, including drying time, with most of the painting done in the full sun of their driveway on a 30-degree day! When her family finally moved into their new house, she finished it off by adding VJ panelling, curtains, and another coat of paint, which added another five hours of work. All in all, it took Elise and her husband around 12 hours to complete the entire project. The final results turned out better than she imagined, with friends and family calling it "the dream bed".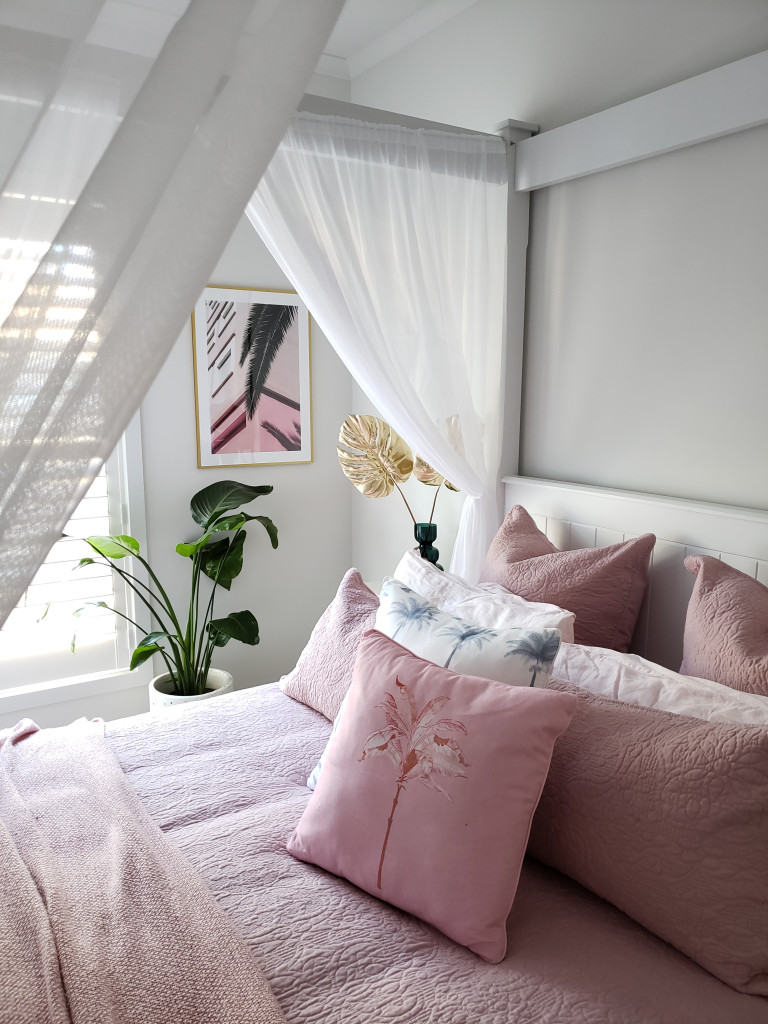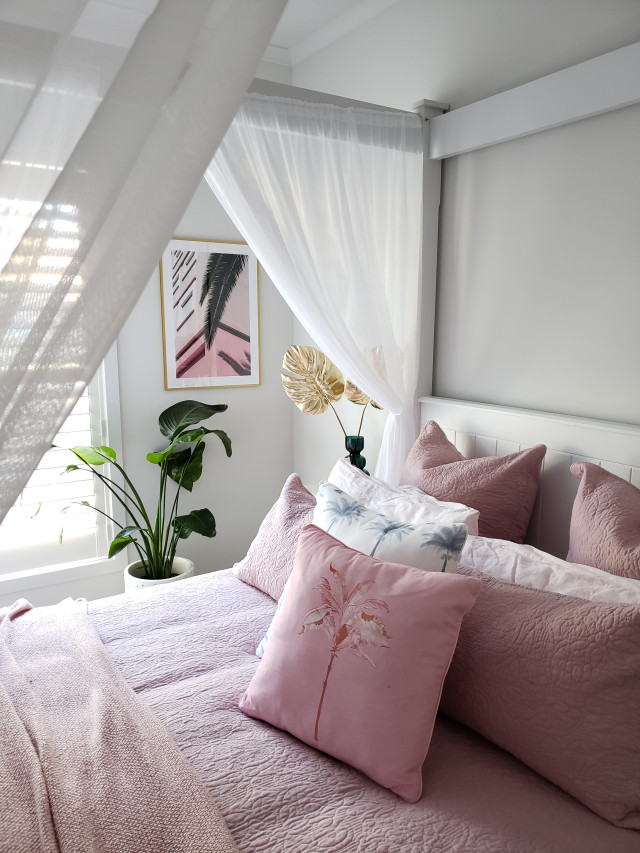 Elise had done lots of basic upcycling before, like chalk painting old pieces to suit her style. "This project was the biggest and most successful upcycle I've done to date. I had already learned many lessons from previous upcycling and renovating, so I was more confident than ever." She's already started another project by buying a beautiful mid-century 12-drawer dresser for her master bedroom.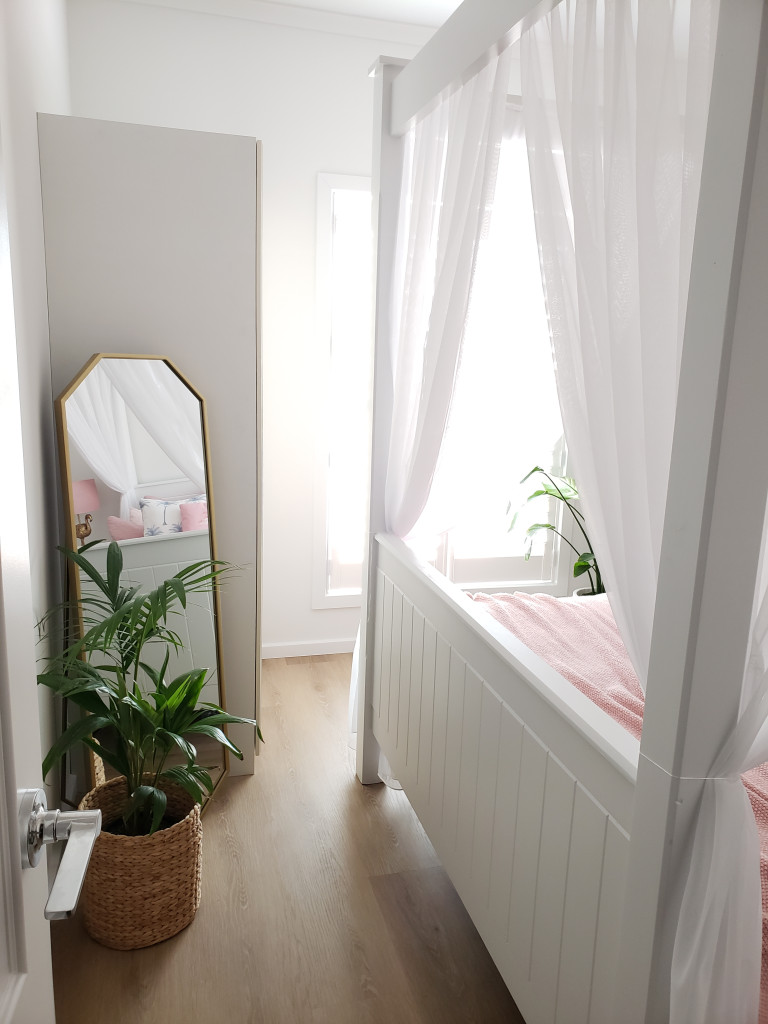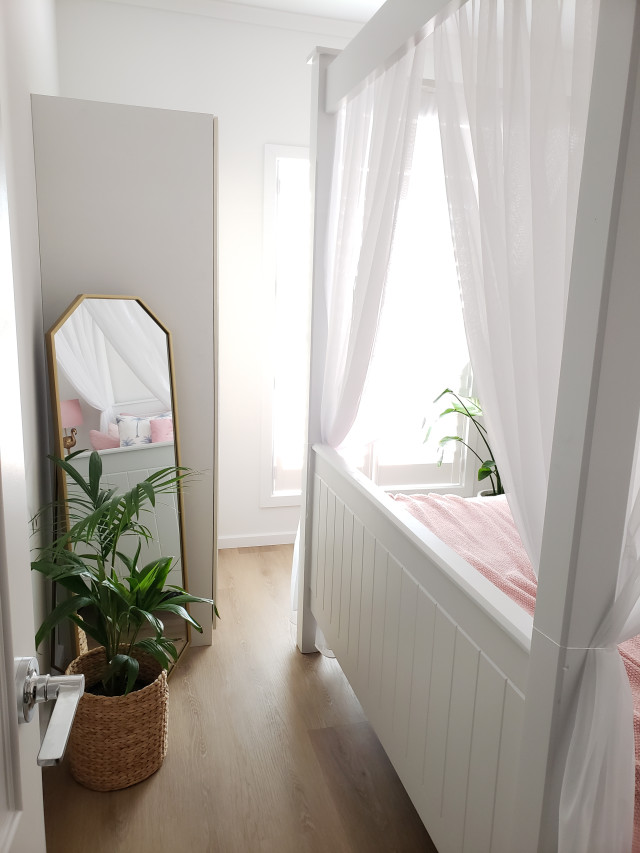 "Some parts may be hard, but there is nothing more satisfying than seeing your finished piece looking back at you, and you can say you did that! My last piece of wisdom would be my husband's favourite saying, which is if you fail to prepare, prepare to fail!"
Got your own impressive budget DIY to share? Get in touch!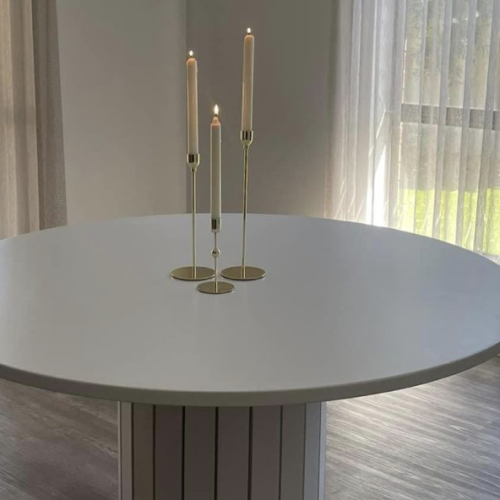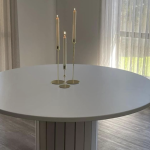 DIY designer look table made from a $50 Marketplace find
Grace Carpenzano says she saved herself thousands making this designer look round dining table, just the latest in her collection…