Perfect for the cooler days to come, this mushroom number by Miguel Maestre is easy to make and delicious to eat! Created in collaboration with Australian Mushrooms.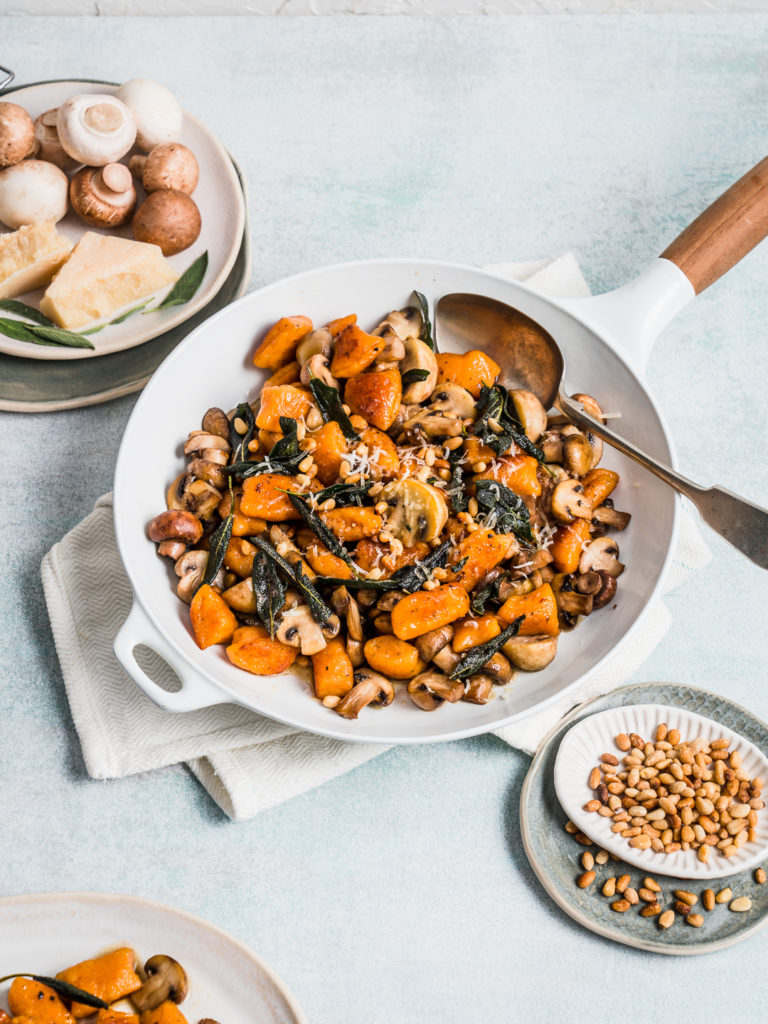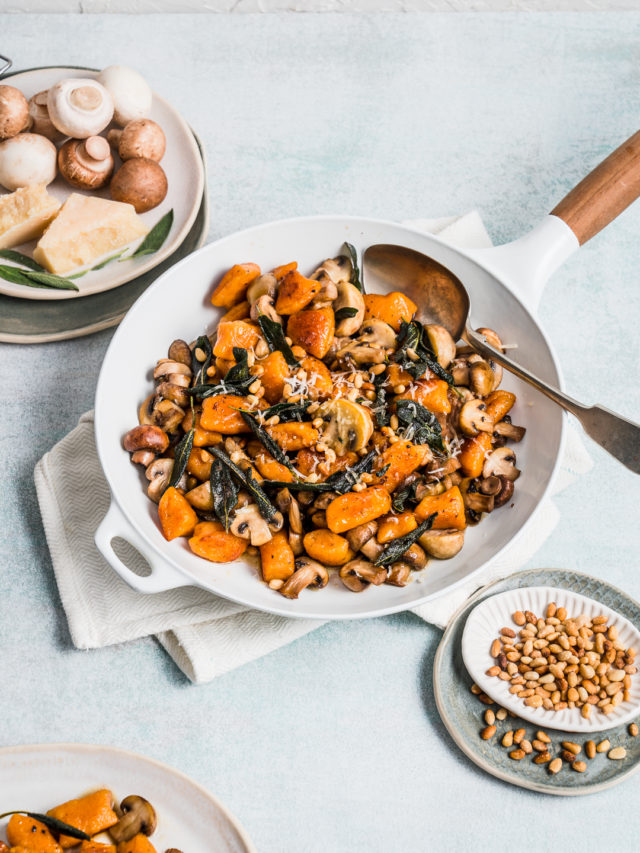 Serves 2-3
Ingredients
2 medium sweet potatoes
2 cups all purpose flour
2 teaspoons salt flakes
Flour for dusting
250g Swiss brown and button mushrooms, chopped in quarters
10 sage leaves
2 tbsp toasted pinenuts (optional)
1/2 lemon
50g butter
Grated Parmesan
Method
Preheat the oven to 200 degrees Celsius. Poke a few holes in the sweet potatoes with a fork, and then bake them for at least 1 hour on a bed of rock salt in the oven until they are tender and the skin starts to look wrinkly.
While the potato is still warm, peel the skin away from the flesh and set aside to cool slightly.
If you have a potato ricer, put the sweet potatoes through this. Otherwise you can use a fine sieve and push the potato through with a ladle or wooden spoon.
Place the flour on a board, or your kitchen bench. Make a well in the centre and add the riced / sieved sweet potatoes to the well. Season with salt and pepper.
Using your hands, work the sweet potato into the flour until it's fully combined. You don't want the dough to be sticky so keep adding flour gradually until you get a nice dry dough. This could take quite a bit of extra flour.
Once fully combined, roll the dough into a ball and cut it into 4 even pieces. Roll each piece into a long sausage, each about a finger in thickness.
Cut the rolls of dough into 2cm little pillows of gnocchi, and gently toss each piece into some flour on your work bench to ensure that it's dry. At this point you could also use a gnocchi board or fork to press grooves into each piece of gnocchi to make it more professional looking but this is optional and tastes just as good without!
To cook the gnocchi, bring a large pot of water to the boil and add the salt. Blanch the sweet potato gnocchi in salted boiling water until they all float. Then drain, reserving a little of the cooking water.
In a large frying pan, over a high heat, add a splash of olive oil and a teaspoon of butter, add the quartered mushrooms and cook for a few minutes until golden. Spoon out the mushrooms into a bowl.
Using the same frying pan, add the cooked gnocchi and sear until crispy. Add the remaining butter, pine nuts, sage leaves and mushrooms you just set aside. Cook until the butter starts to burn.
Then add lemon juice and Parmesan and serve.
Tips
Putting the potatoes through a sieve or potato ricer is a vital step to making gnocchi, as this breaks down the starch!
If you make gnocchi often, a potato ricer is a fairly inexpensive kitchen tool that is handy to have.
Celebrity chef Miguel Maestre has released a Mushroom Meal Makeovers series in collaboration with Mushrooms Australia to spice up healthy home cooking with some simple and versatile meals featuring his favourite superfood, mushrooms.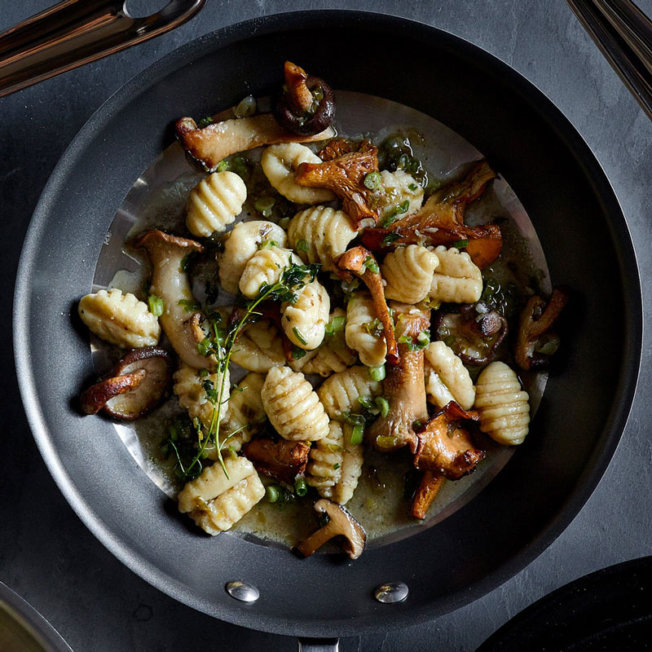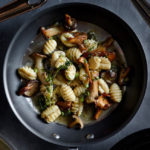 Foodie Friday: Gnocchi with Mushrooms and Thyme
Using store-bought gnocchi, which typically take only a few minutes to cook, makes this dinner a quick and easy winter's treat. Ingredients 6 tbsps (90 g) unsalted butter 315 g…