Using store-bought gnocchi, which typically take only a few minutes to cook, makes this dinner a quick and easy winter's treat.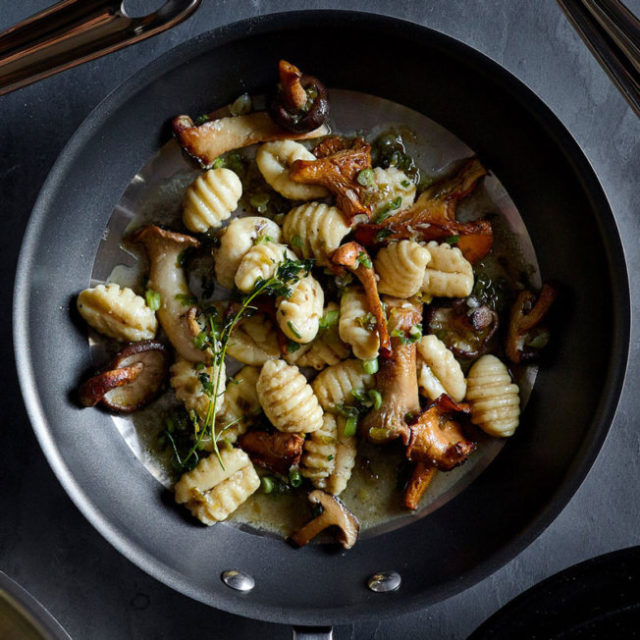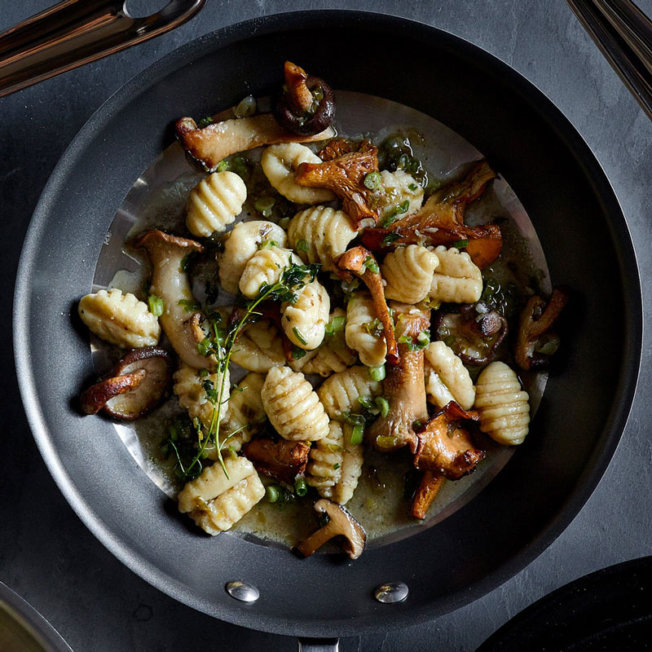 Ingredients
6 tbsps (90 g) unsalted butter

315 g assorted mushrooms, such as button, Swiss browns and shiitakes, sliced

Salt and freshly ground pepper

1 eschalot, diced

2 garlic cloves, minced

1/4 cup (60 ml) dry white wine

2 tsps minced fresh thyme

500 g purchased potato gnocchi

Grated Parmesan cheese for serving
Method
In a large fry pan over medium-high heat, melt 3 tablespoons of the butter. Add the mushrooms and season with salt and pepper. Sauté until the mushrooms are browned and beginning to caramelise, about 10 minutes. Add the eschalot and garlic to the pan and cook until the eschalot is translucent, about 3 minutes. Lower the heat to medium and add the wine and thyme. Cook, stirring frequently, for 5 minutes more.
Bring a large pot of salted water to a boil. Add the gnocchi and cook according to the packet instructions. Drain and transfer the gnocchi to the pan with the mushrooms. Add the remaining 3 tablespoons butter and cook, stirring, until the butter is melted and coats the gnocchi. Season with salt and pepper and serve immediately, passing the Parmesan alongside.
Serves 4.
From the Williams-Sonoma Test Kitchen