Today's easy and nutritious recipe comes from Costa, Australia's largest single grower, packer and marketer of mushrooms, in partnership with Old El Paso.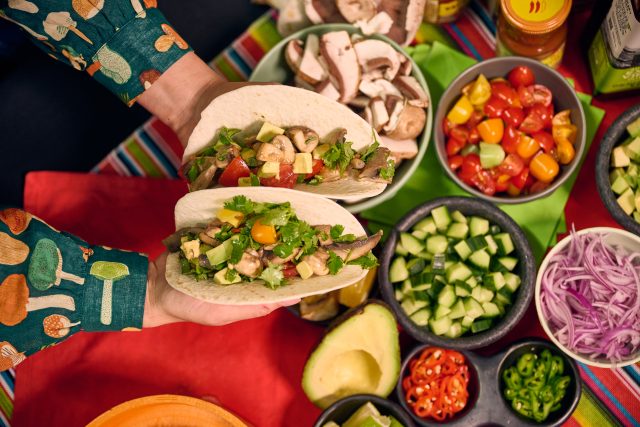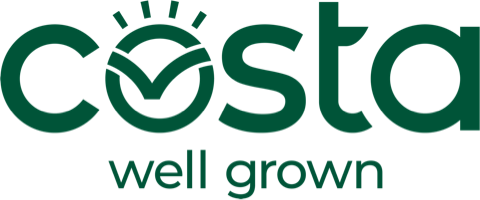 Mexi Mushroom Tacos
Mushrooms are one of the most nutritionally rich choices you can incorporate into your diet. Why not swap mince for mushrooms for your next Taco Tuesday?
Ingredients
400

g

portobello, flat white or cup mushrooms

thickly sliced

2

tbsp

Old El Paso medium taco sauce

2

ripe avocados

chopped

3

tsp

lime juice

200

g

Perino tomatoes

diced

1/4

cup

extra virgin olive oil

1

red onion

sliced

1

Lebanese cucumber

diced

6-8

Old El Paso flour tortillas

grilled or heated

Fresh coriander

to serve

Lime wedges

to serve
Instructions
Heat 1 tablespoon of oil in a large frying pan over high heat. Add onion. Cook, stirring, for 3 minutes or until softened. Transfer to a bowl.

Heat remaining oil in the same pan over high heat. Add mushrooms and cook for 6 minutes, stirring occasionally, or until well browned.

Return onion to pan and add Old El Paso medium taco sauce to pan. Stir over low heat for 1 minute or until well combined and set aside.

Meanwhile, dice avocado and mix with lime juice in a bowl until smooth. Season with salt and pepper and set aside until ready to assemble.

Combine tomato and cucumber in a bowl ready for assembly.

Grill or heat tortillas as directed and place on a plate ready for assembly.

To assemble, spread some avocado over tortillas. Top with mushrooms.

Sprinkle with tomato mixture and coriander. Serve with lime wedges.
Notes
KNOW YOUR 'SHROOMS!
White mushrooms are subtle, light and gently flavoursome, white mushrooms are versatile, the easy addition to many meals. Harvested at different stages of growth, you'll find button, cup and flat mushrooms. 
Brown mushrooms will enhance any meal with a mighty flavour. They have a rustic earthv appearance and a robust, dense texture (unlike their white counterparts) which helps them hold strong when cooked. You'll find them as swiss brown or portobello flat mushrooms.
WHY THEY'RE GOOD FOR YOU
Mushrooms are one of the most nutritionallv filled choices you can incorporate into your diet as they are full of rich health benefits. As well as being super tasty, Mushrooms offer an excellent source of vitamins and minerals. In an independently commissioned report produced by Food & Nutrition Australia*, they analysed the nutritional benefits of mushrooms and rated them as a great ingredient to add into your diet. Mushrooms can make an excellent contribution to helping families meet daily intake recommendations
for key vitamins and minerals, while being very low in kilojoules. Mushrooms contain ergothioneine and selenium, powerful antioxidants that may help support a healthy immune system, riboflavin, which helps release energy from food to combat tiredness and fatigue, and niacin, which may help maintain a healthy mind. Overall. Mushrooms pack more B2. B3, B5, Zinc and antioxidants than potatoes, carrots, onions, zucchini and broccolI!
*Review of Nutritional Profile & Development of Health & Nutrition Related Key Messages, April 2020; Developed by Food & Nutrition Australia (FNA)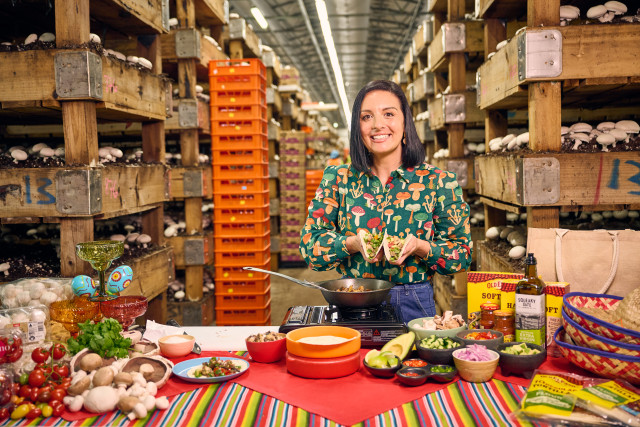 This content is sponsored. Want to see your food, beverage, hospitality or kitchen appliance brand featured here? Contact us for more details!