This recipe was developed by Jacqueline Alwil @brownpapernutrition for Naked Foods.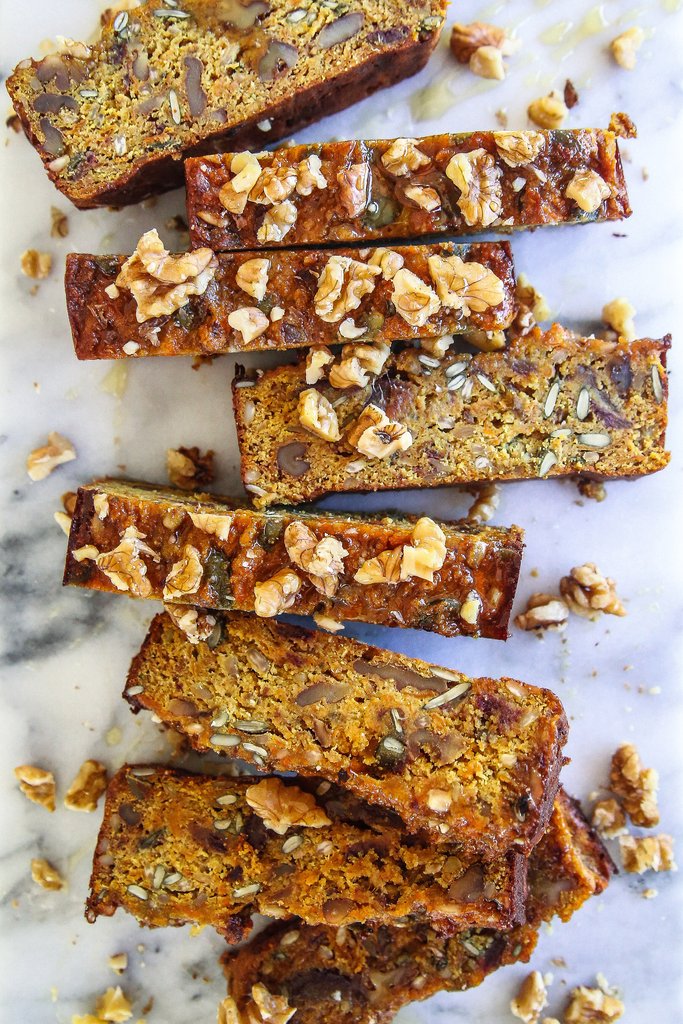 Prep time: 10 minutes | Cooking time: 50 minutes | Serves: 10-12
Gluten Free, Dairy Free, Grain Free, Sugar Free & Vegetarian
Ingredients
1/4 cup melted coconut oil
1/4 cup rice malt syrup
3 free-range eggs, whisked
1 tsp baking powder
1 tsp vanilla
1 tsp turmeric chai spice mix (or try a combo of cinnamon and nutmeg)
1/2 cup almond meal
1 cup grated carrots
1/4 cup sunflower seeds
3/4 cup roughly chopped walnuts
1/4 cup pepitas
1 cup chopped dates
3 tbsp coconut flour
Method
Preheat oven to 160C and line a loaf tin with greaseproof paper.
Place all in ingredients a mixing bowl and mix to combine.
Pour into loaf tin and cook for 45-55 minutes or until a little skewer comes out clean when you pop it through the middle.
Cool in tin for 15 minutes, then transfer to rack to cool completely.
Stores well in the fridge up to 5 days.
Naked Foods is Australia's destination for sustainable, organic, bulk wholefoods with a focus on sustainability, health, wellbeing and zero waste shopping. Shop online or in-store the first Monday of every month to receive 20% off storewide. That's this coming Monday ? #thankuslater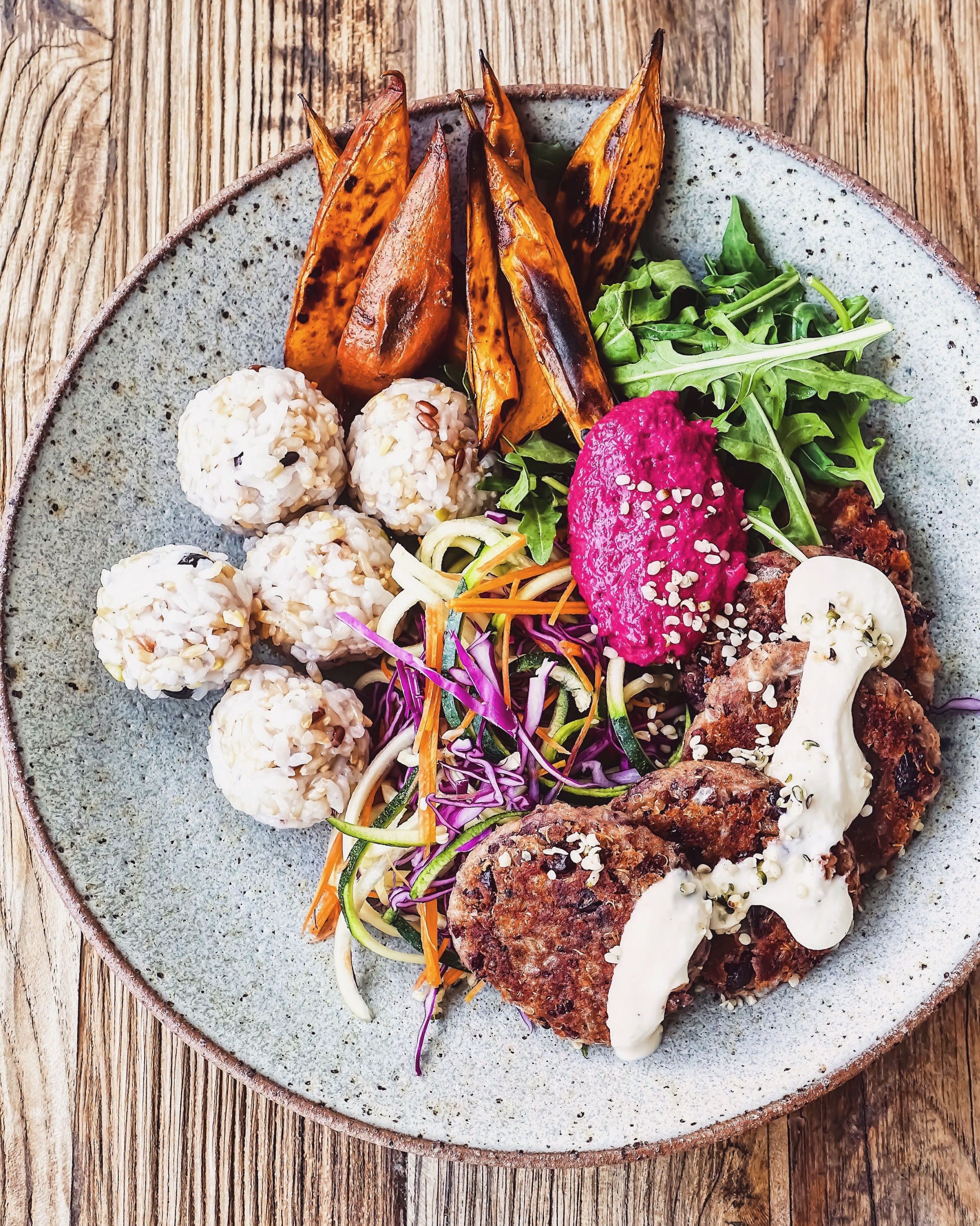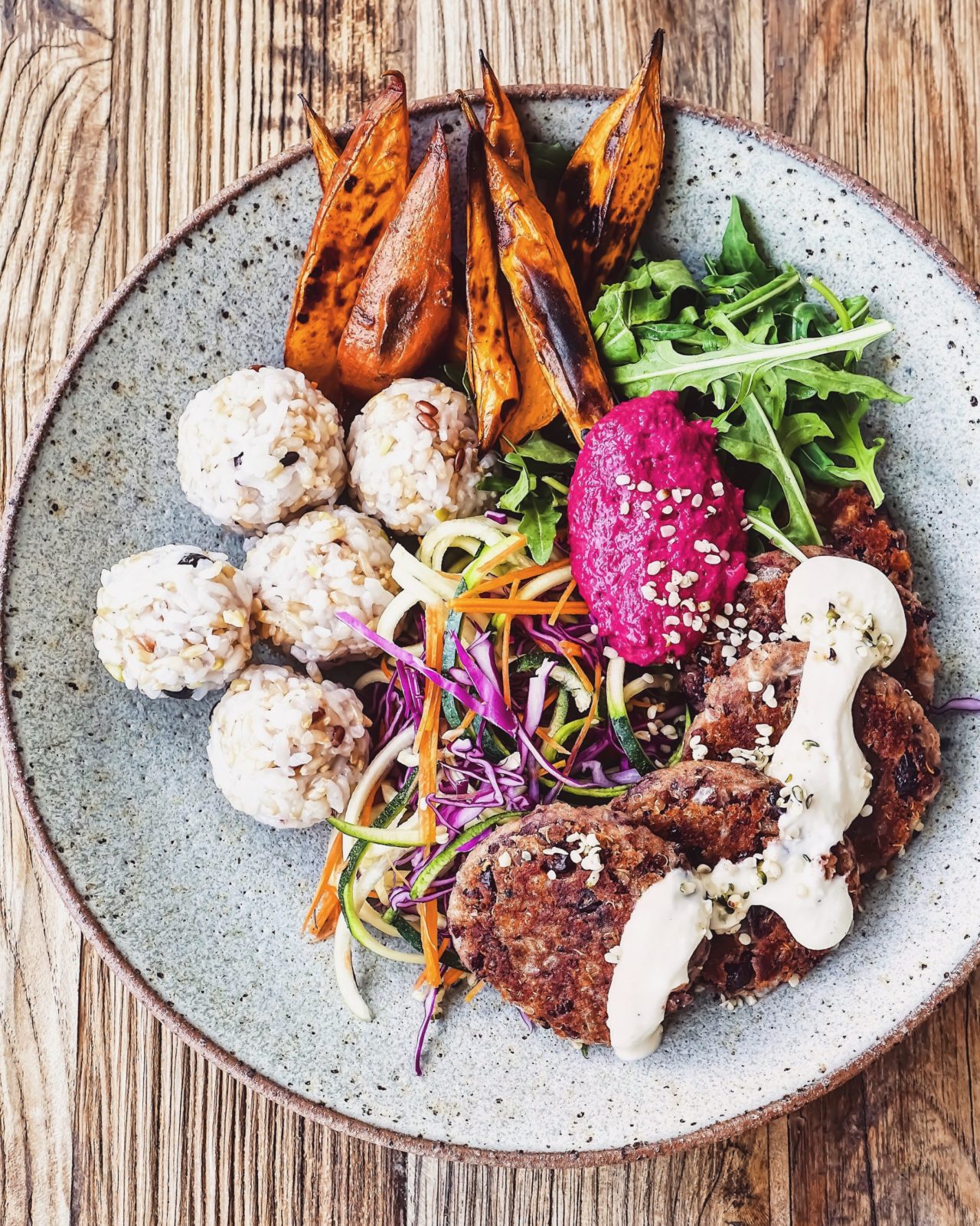 Foodie Friday: Red kidney bean patties with creamy cashew sauce
This recipe was developed by Minako Umehara @365cleaneats for Naked Foods. Prep time: 10 minutes | Cooking time: 10 minutes | Serves: 4 Vegan, Gluten Free and Dairy Free Ingredients …