Like many women, it was motherhood that proved a turning point for Sydney furniture maker Katie Stafford. After a long career in advertising, where she made TV and radio commercials, it was the birth of her son that gave her pause. "Motherhood certainly puts life into perspective, and I stopped respecting what I was putting out into the world to be honest. I've always liked making things, but I wanted more than just a crafty side hustle," says Katie who subsequently began exploring other options.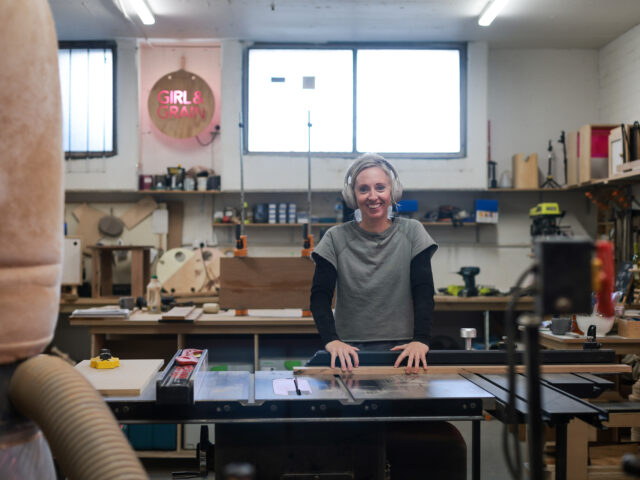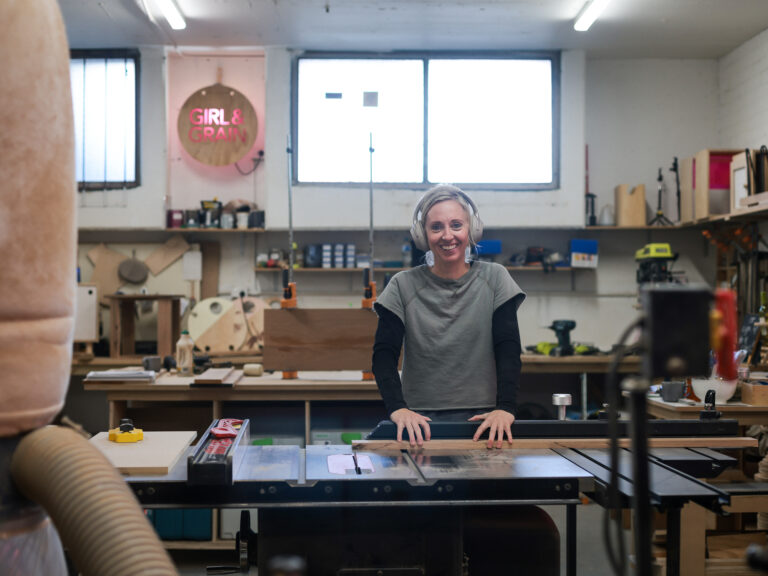 After her husband suggested furniture making as a possible career path, Katie investigated studying and eventually settled on a three-year TAFE course that required a one day per week commitment. She was still working three days a week in advertising and looking after her son one day a week, so it was quite the juggle.
"I hadn't ever picked up power tools, so it was daunting. Plus, at TAFE, it was a sea of 17-year-old boys and me wondering what on earth I was doing there. But I kept turning up and slowly it started to make sense, and slowly I started to love it."
After finishing the course, she went on to work for the furniture company Mr & Mrs White and it was at this time that she decided to quit advertising all together. "Working for Mr & Mrs White was a really good training ground, but it was a lot of pressure too as their furniture isn't cheap," says Katie who lasted eight months before a company restructure encouraged her to go out on her own. After securing a workshop space in Brookvale, on Sydney's Northern Beaches, Katie launched Girl & Grain and has been working on furniture commissions ever since.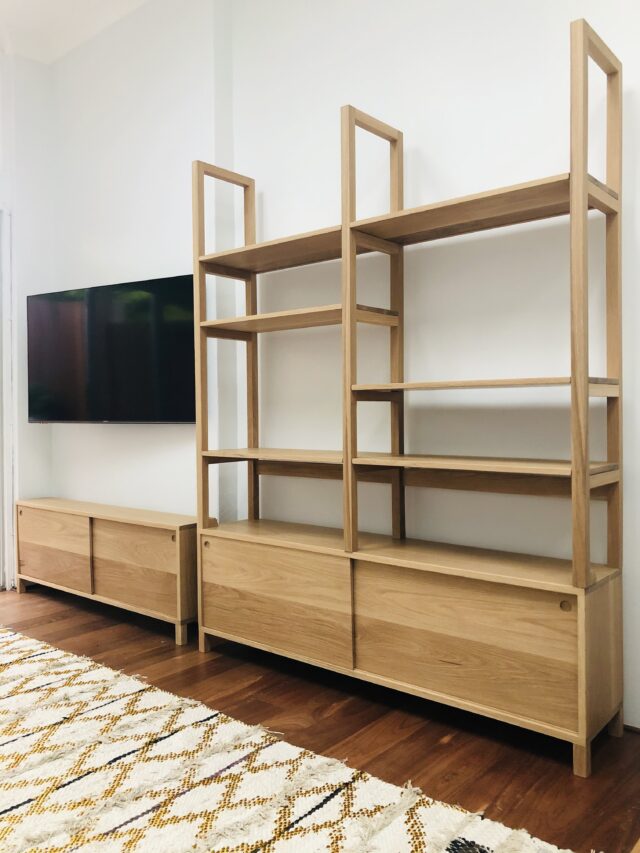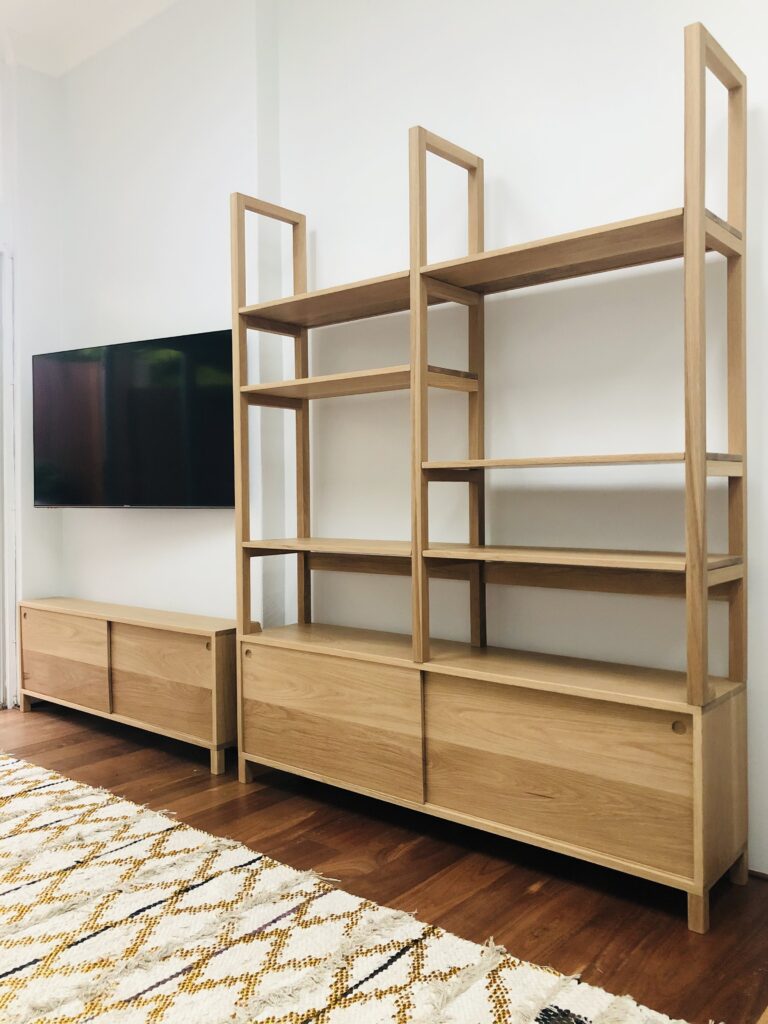 Creating only solid timber furniture, mostly in American Oak and American Walnut, Katie's customers are drawn to her minimalist aesthetic. "I like very soft curves and I like the materials to speak for themselves. I guess I aim for beauty and simplicity but simple doesn't mean easy – my designs are thoughtful and considered."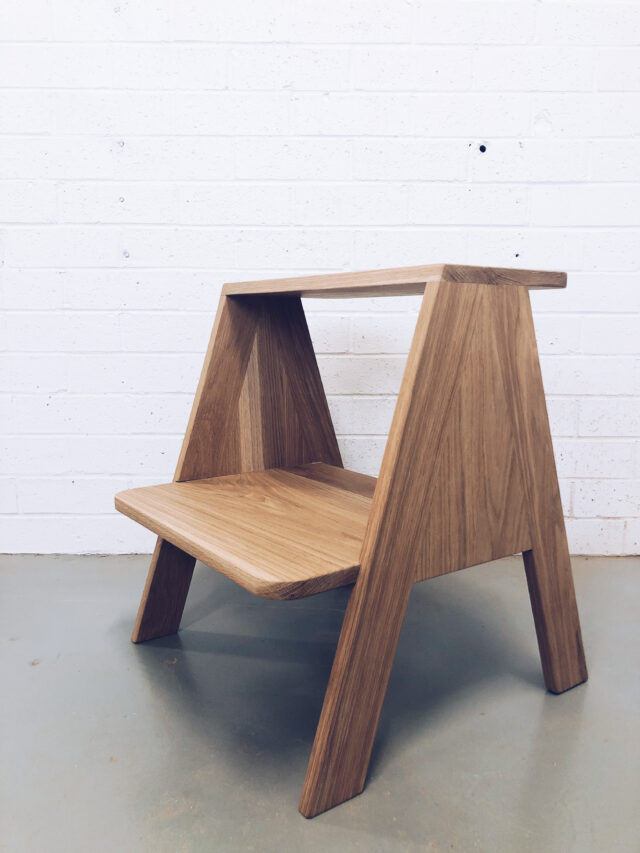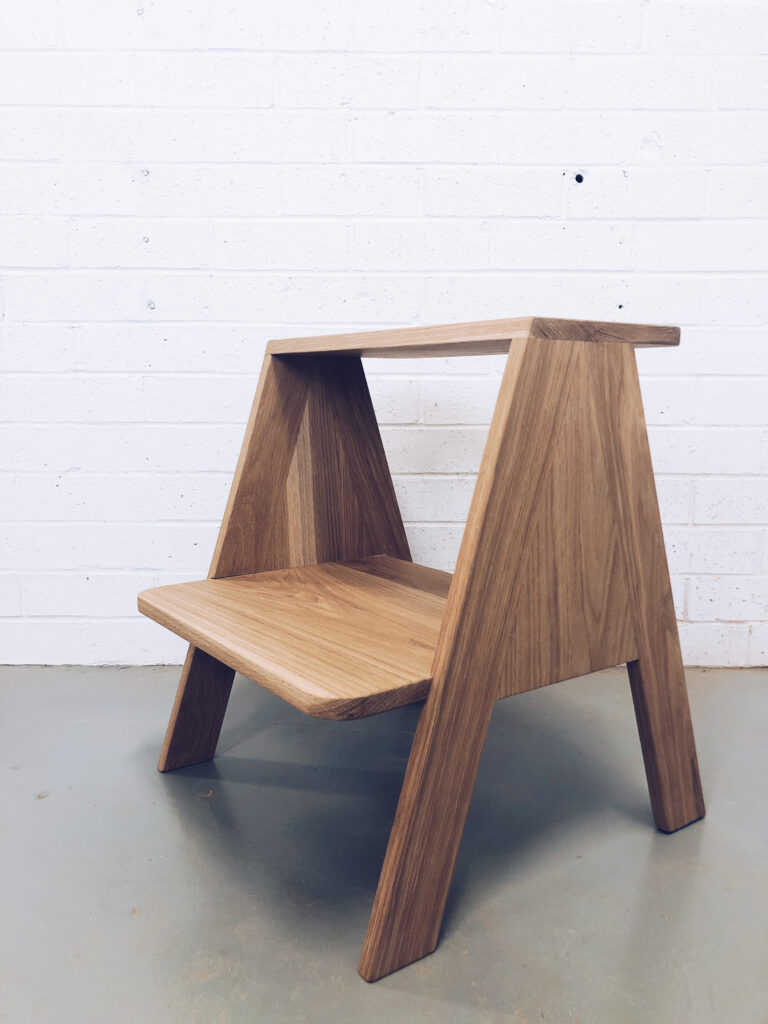 An organic extension of the business, Katie recently launched workshops and "make and mingle" classes for women. "Furniture making is very male dominated and I don't know any other women that do what I do so it's nice to throw the doors open and welcome women into the space," says Katie, who has found the experience to be very fulfilling in both a personal and business sense.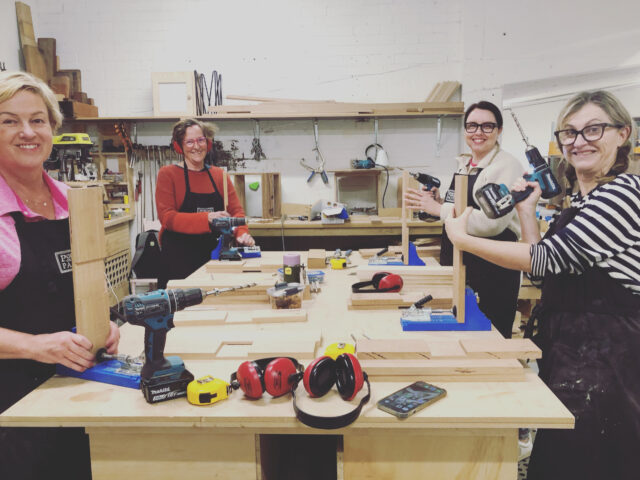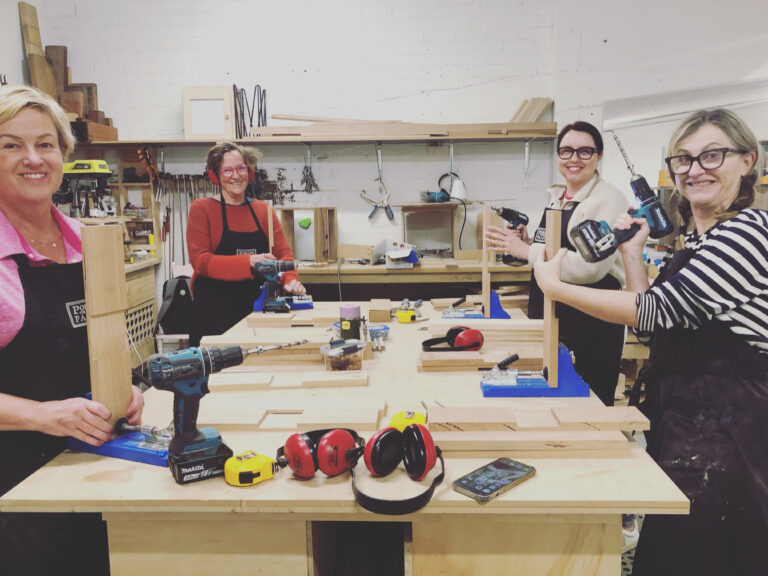 "With COVID, everyone is hungry for connection. Women think they're coming to a woodworking class, but they leave with a connection to themselves and one other. I thought I was just offering woodworking classes too but I'm getting so much out of it."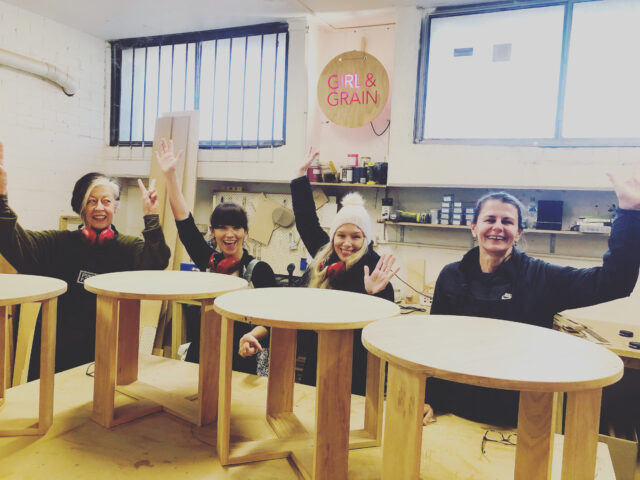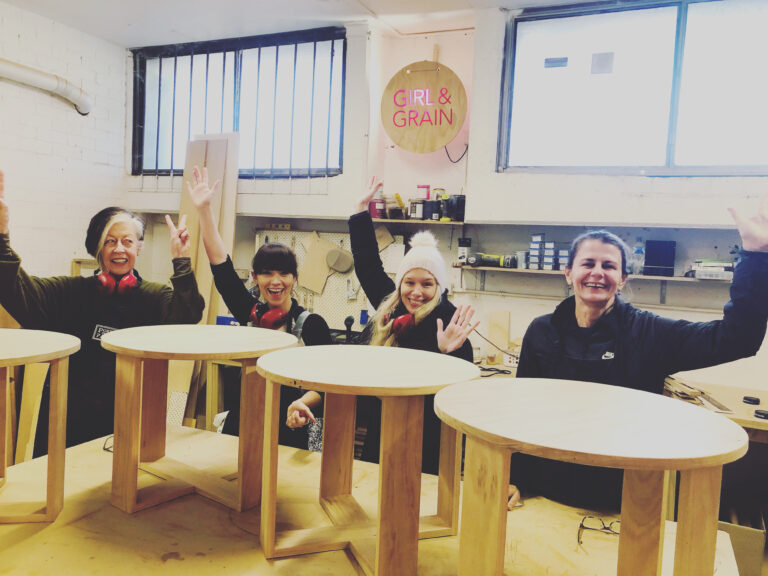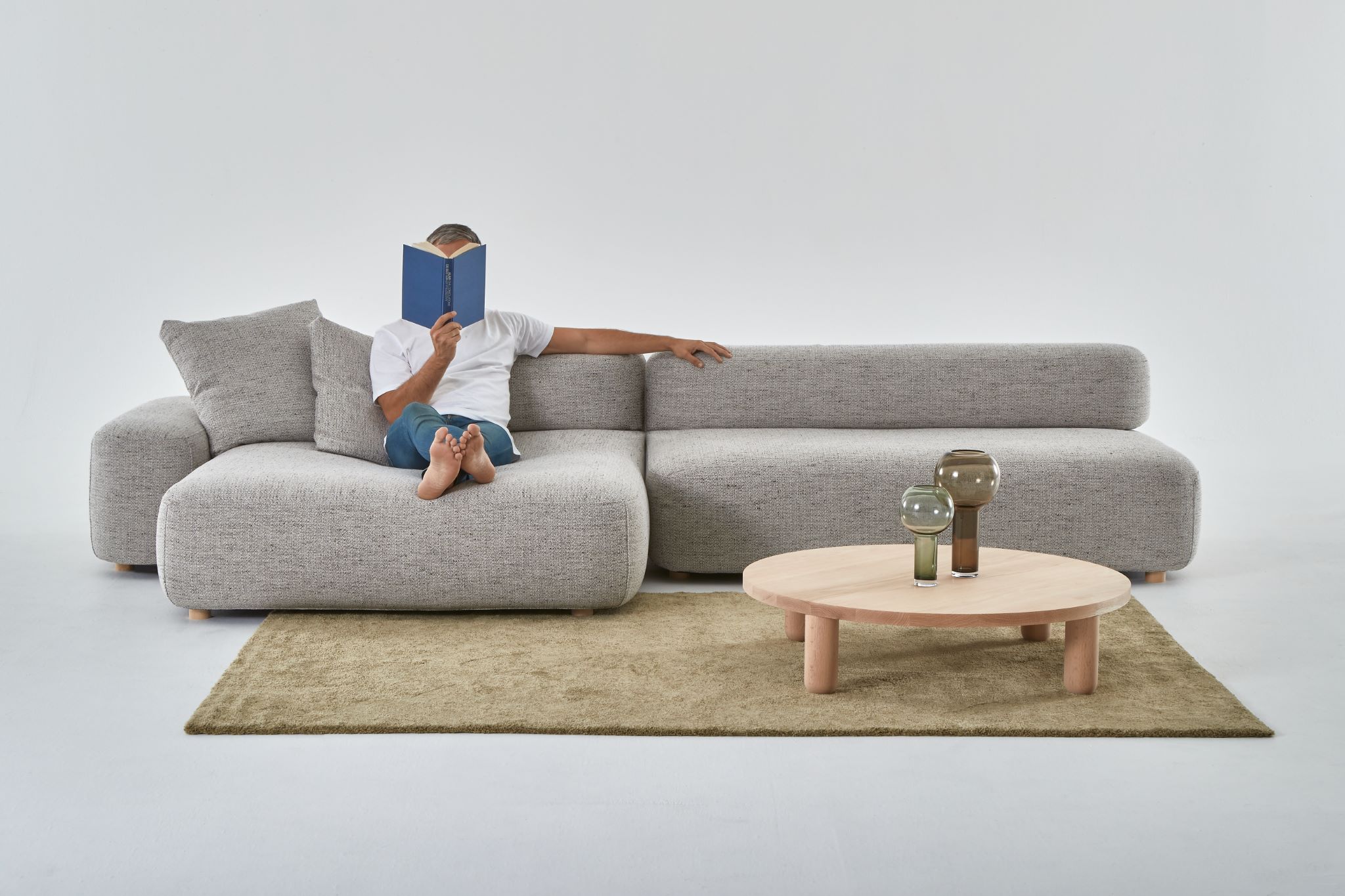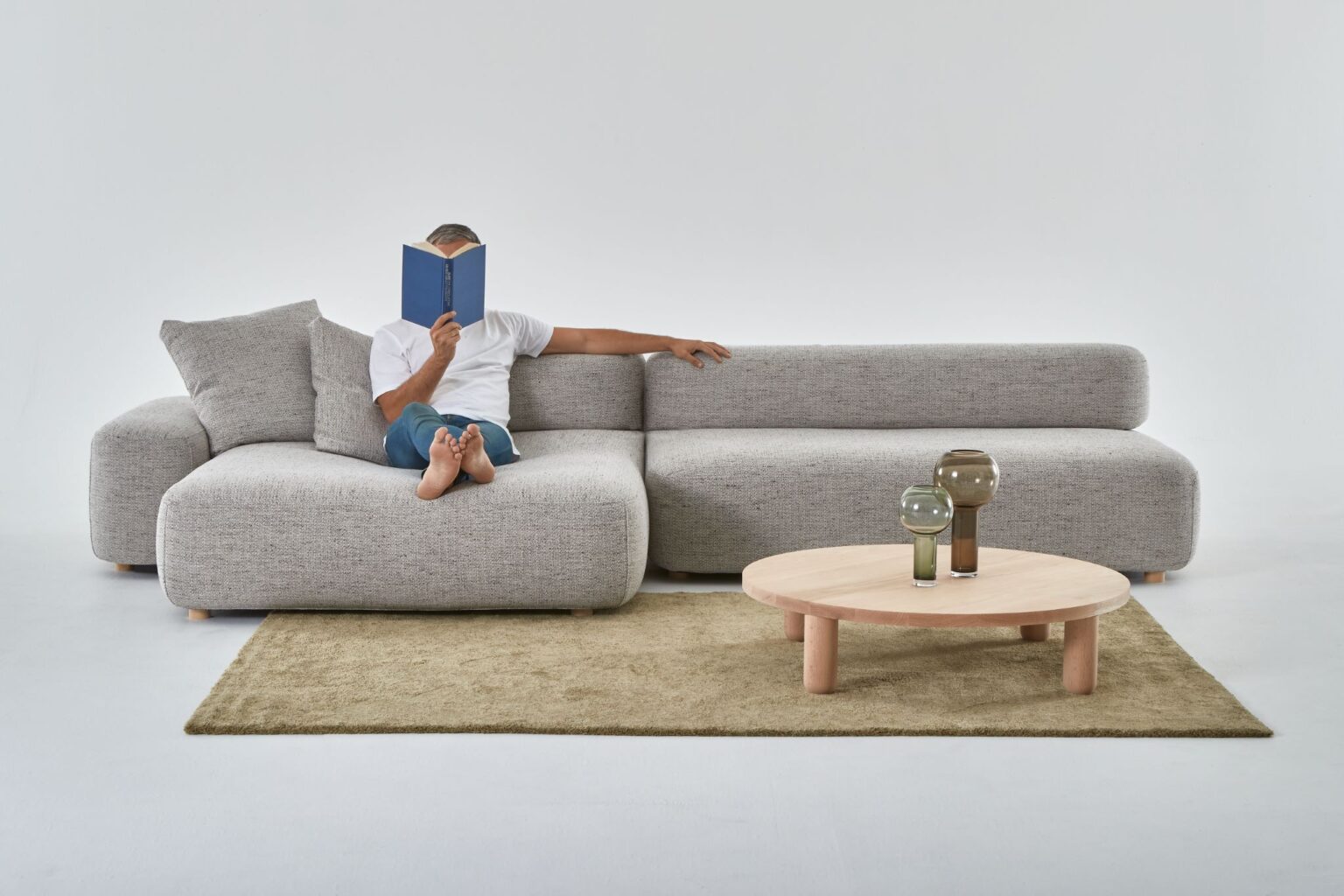 New Australian-made environmentally friendly furniture brand
With consumers increasingly concerned about their eco-footprint it makes sense that we're seeing more and more enviro-focussed interiors companies arise.…