With housing affordability a major issue for most Australians, many people are choosing to downsize or think outside the box when it comes to their living arrangements. Located in Sydney's Sutherland Shire, and designed and built by Futureflip, today's story is a lovely example of the latter.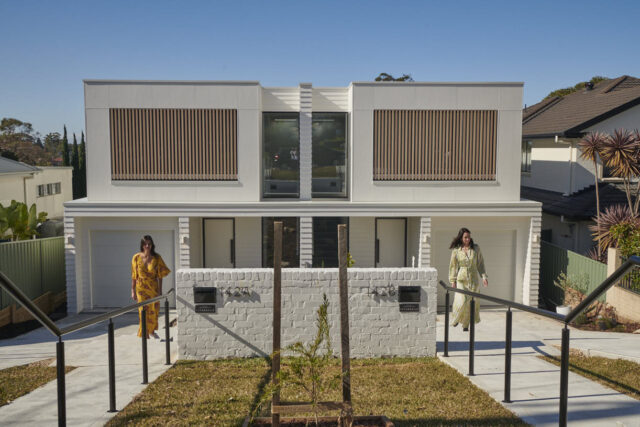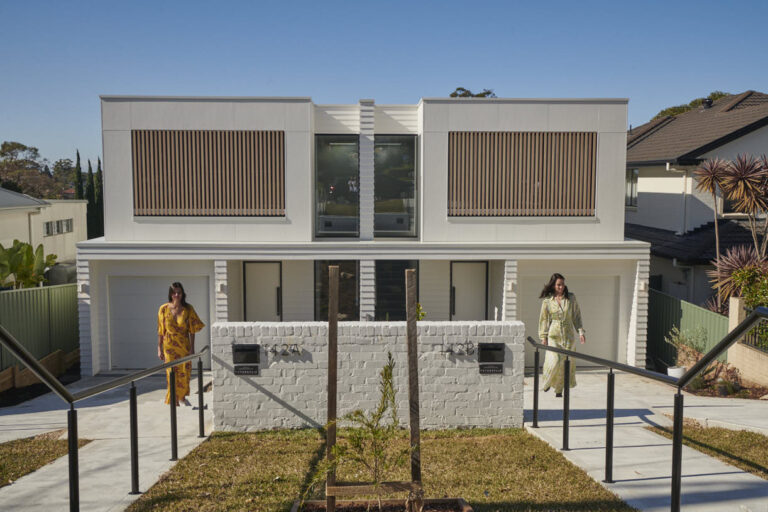 With sky-high property prices in Sydney, sisters Alexandra and Gemma began exploring the idea of duplex living with both having families of their own to house. Not only did joining forces increase their buying power but they both realised that a duplex living arrangement was an opportunity to create family memories together while living side by side.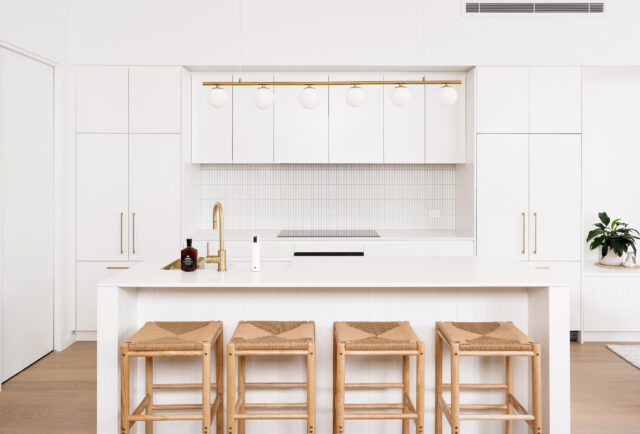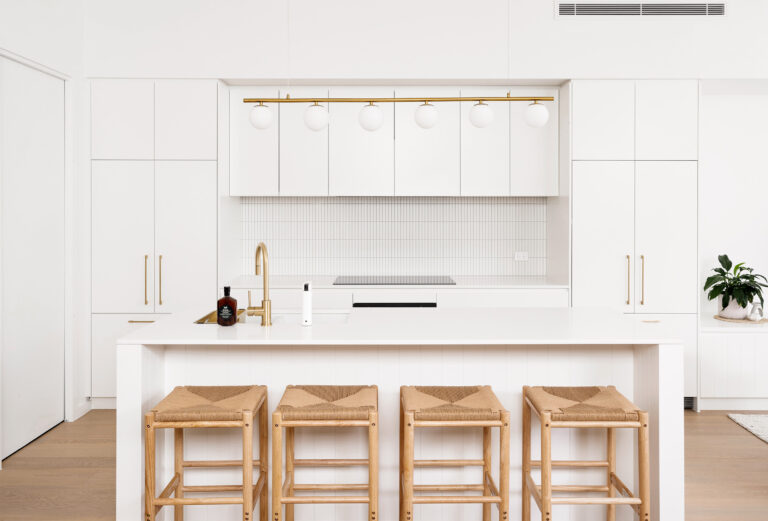 Following council refusal of a design by an alternative designer, the sisters approached Futureflip with a brief to create two four-bedroom family homes with a contemporary box-modern façade and pools on either side. Armed with a relatively modest budget, the sisters were able to create their forever homes with all the modern conveniences as well as high ceilings and oversized windows to ensure they were light-filled too.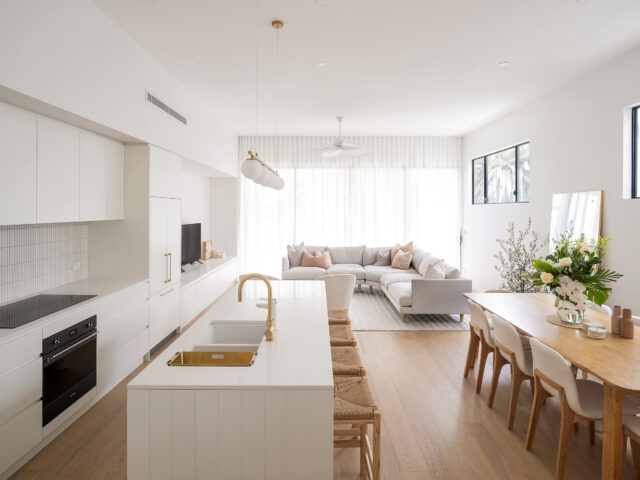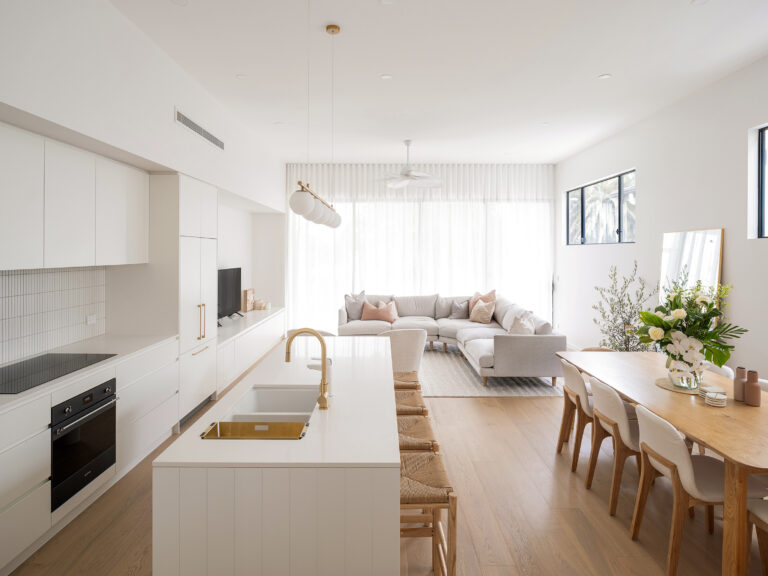 "The block was challenging to maximise the land to its full potential. We had a tight build size of 374 square metres with a significant downward slope that faced into the western sun. The incline presented us with both design and engineering challenges as we had to consider the driveway grade and building height restrictions," says Futureflip director Neil Hipwell who considered elevating the duplex but abandoned that idea due to cost and a potential reduction in privacy.
Three types of James Hardie external cladding were used on the outside of the homes (Fine Texture Cladding, Linea weatherboards and Axon cladding) and uniform paint was used to create cohesion.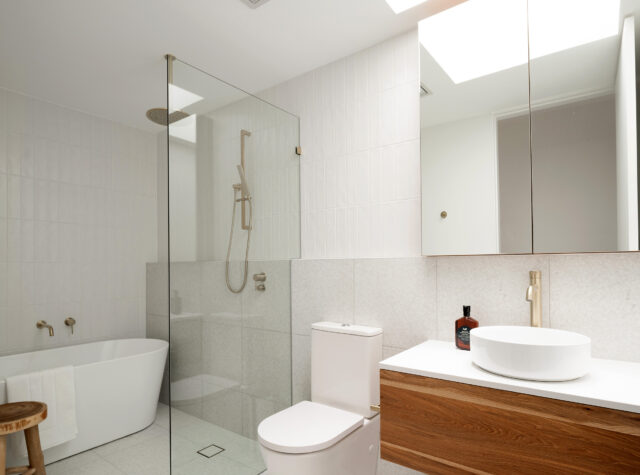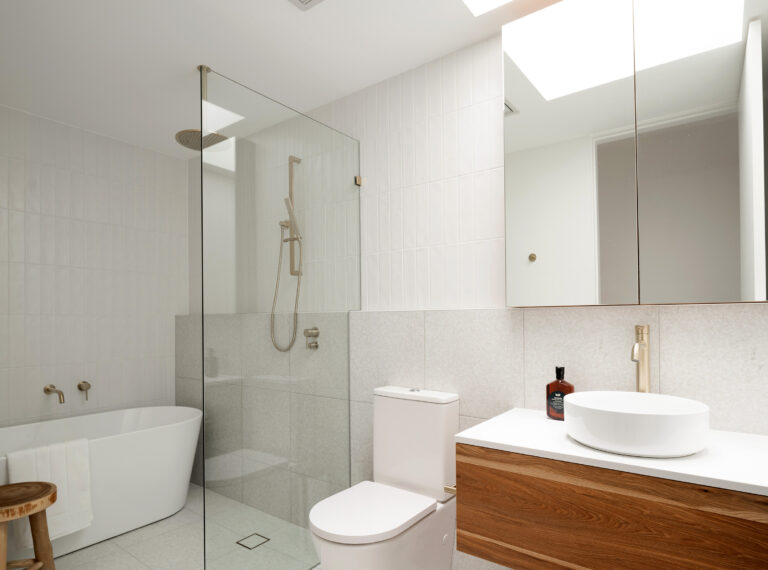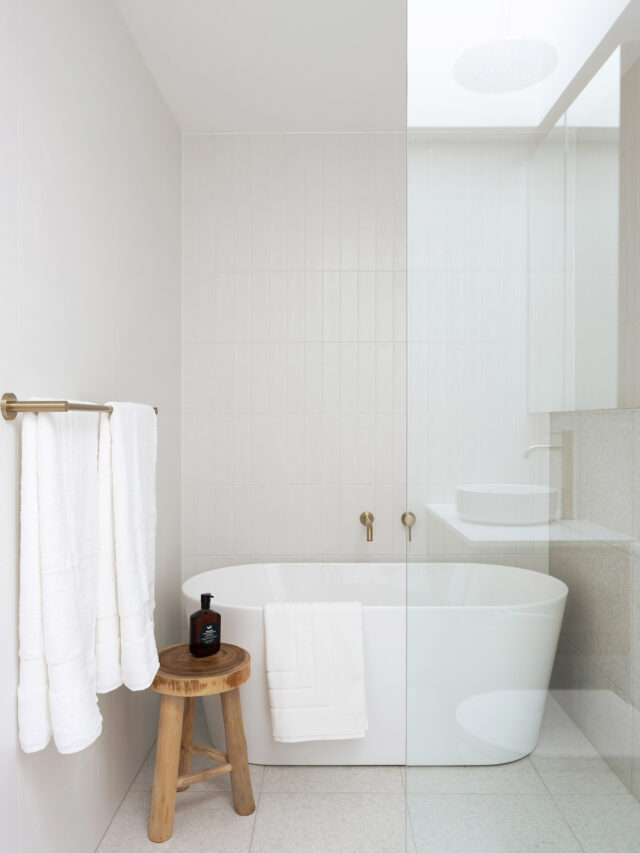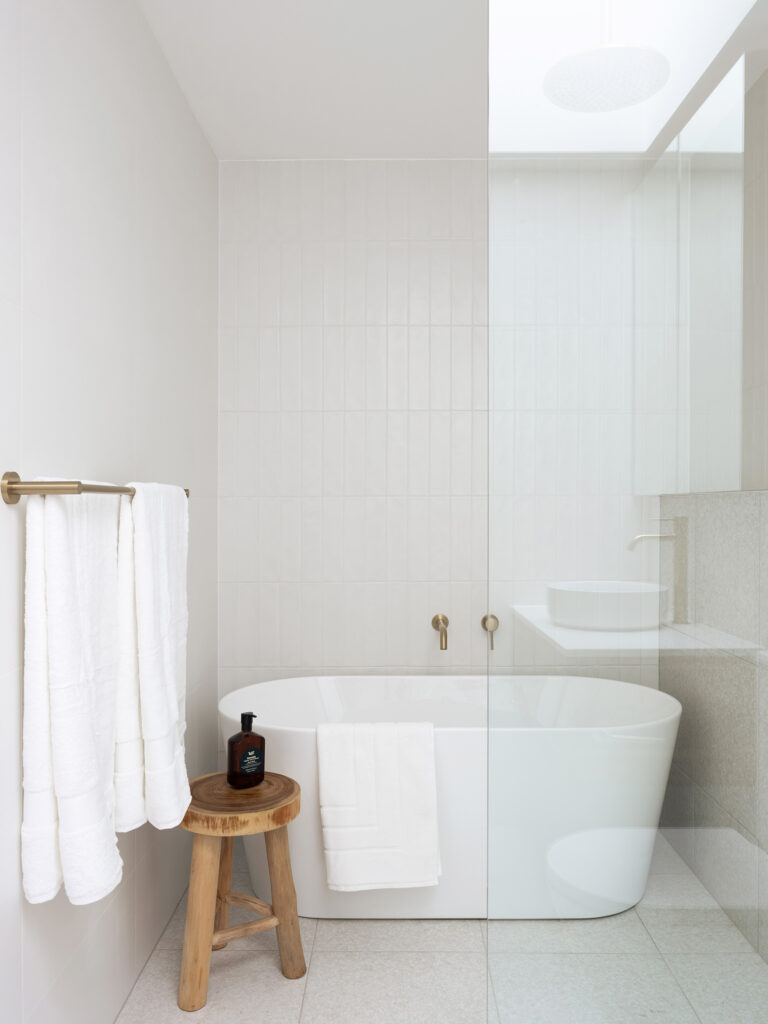 "Clients like Alexandra and Gemma are a perfect example of how communities and families can stay together; they are encouraging designers to think outside the box and consider architectural solutions that can make this happen. If the last few years has taught us anything, spending time with family is invaluable and, in this case, a sister is a little bit of childhood that can never be lost."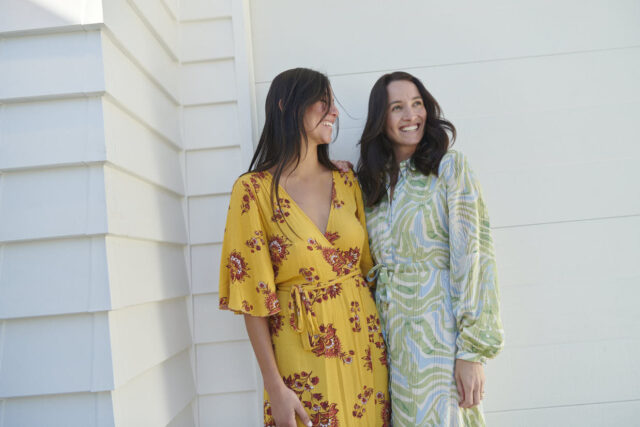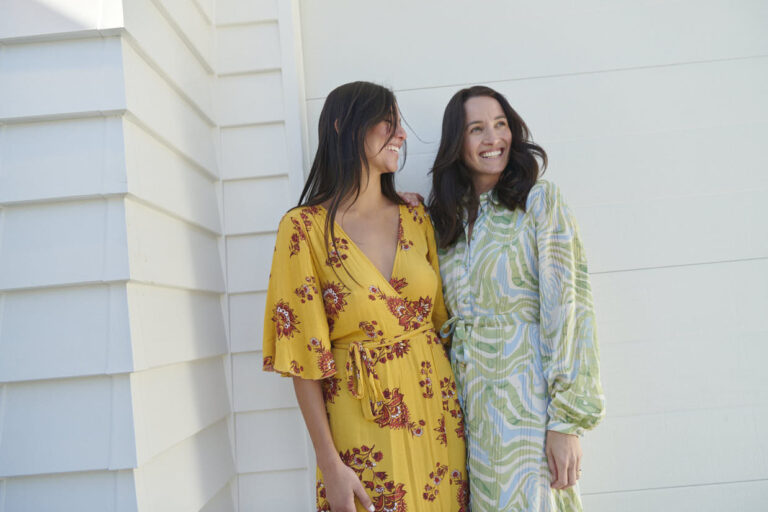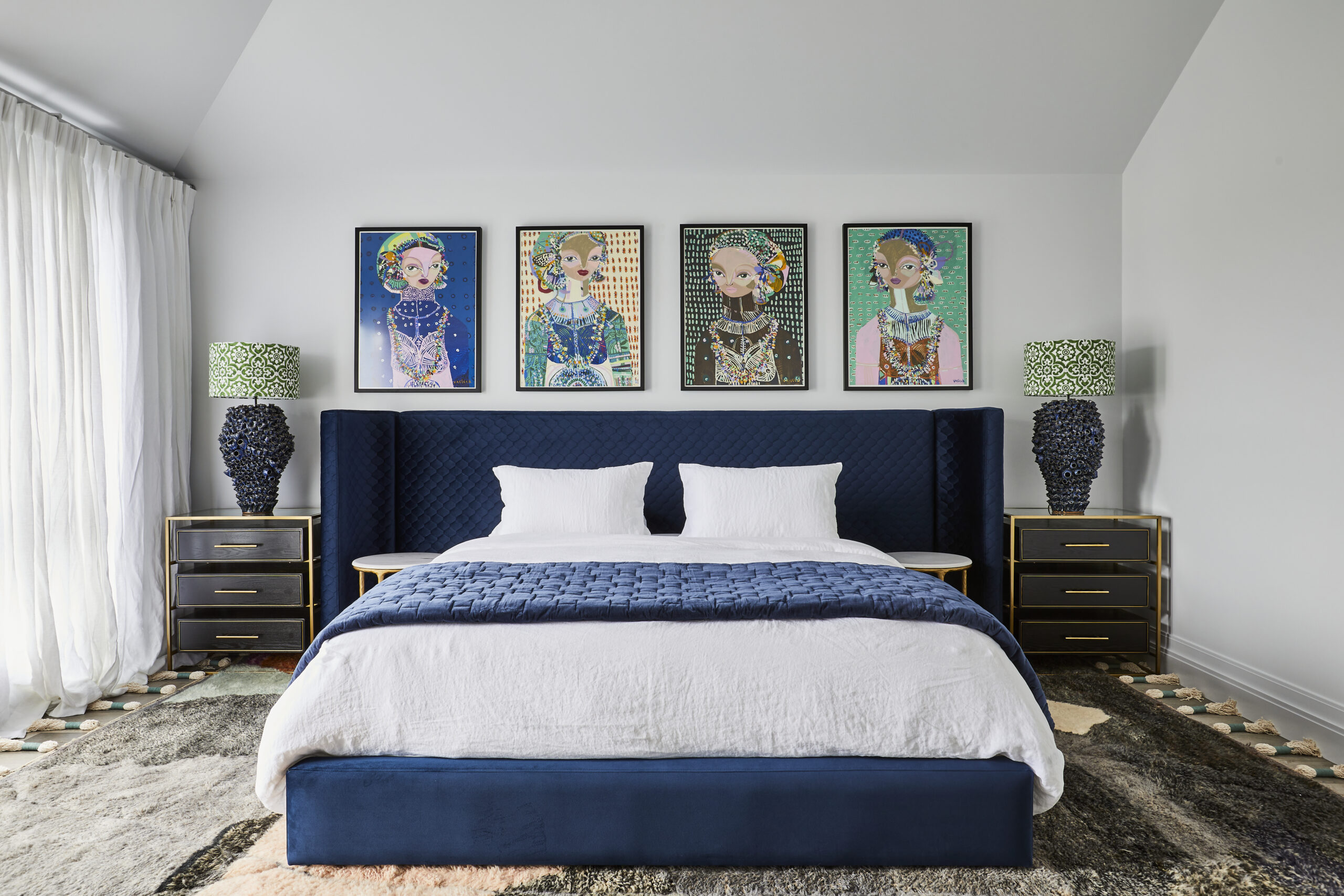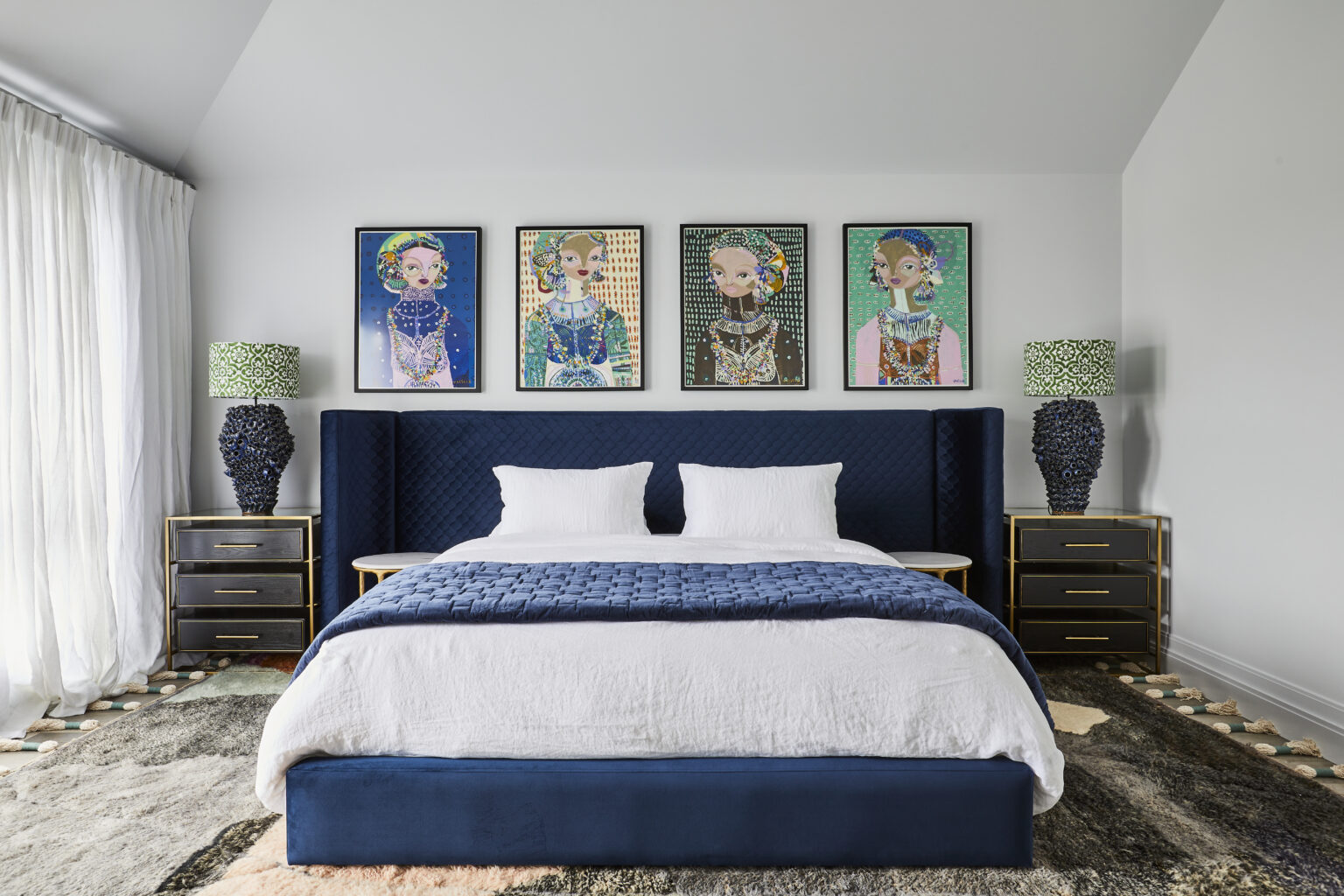 Property developer creates sustainable, ethically furnished homes
In an industry dominated by men, the female property developer is a bit of a rarity which is why we…