Renovated over an eight-year period, this Sydney family home, which backs onto beautiful bushland, was originally built in the 1970s. Purchased by artist Daniela Minns and her husband in 2014, the couple worked on the Lindfield house in three stages – first up they landscaped the garden, then they updated the exterior of the house and finally they tackled the interior. "Unfortunately we started the inside on day one of Sydney's lockdown last year. We had to move to my parent's house with our three children as we weren't allowed to live in the home and have trades visit," says Daniela. Talk about a spanner in the proverbial from day one!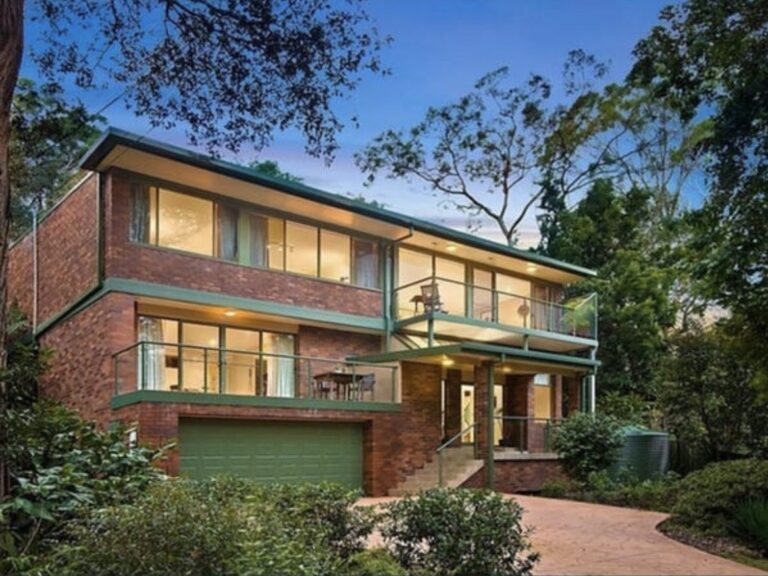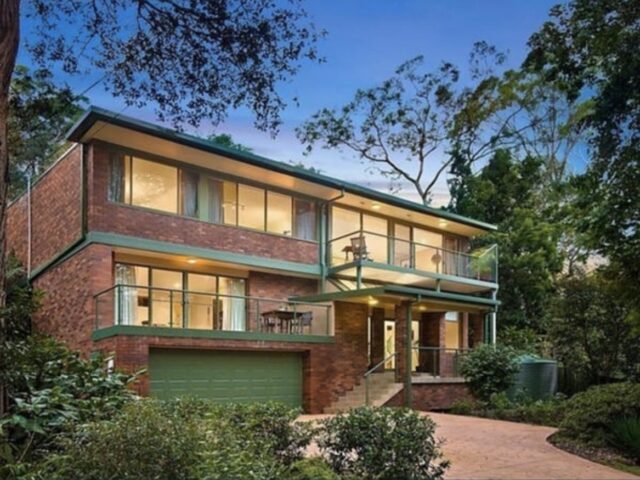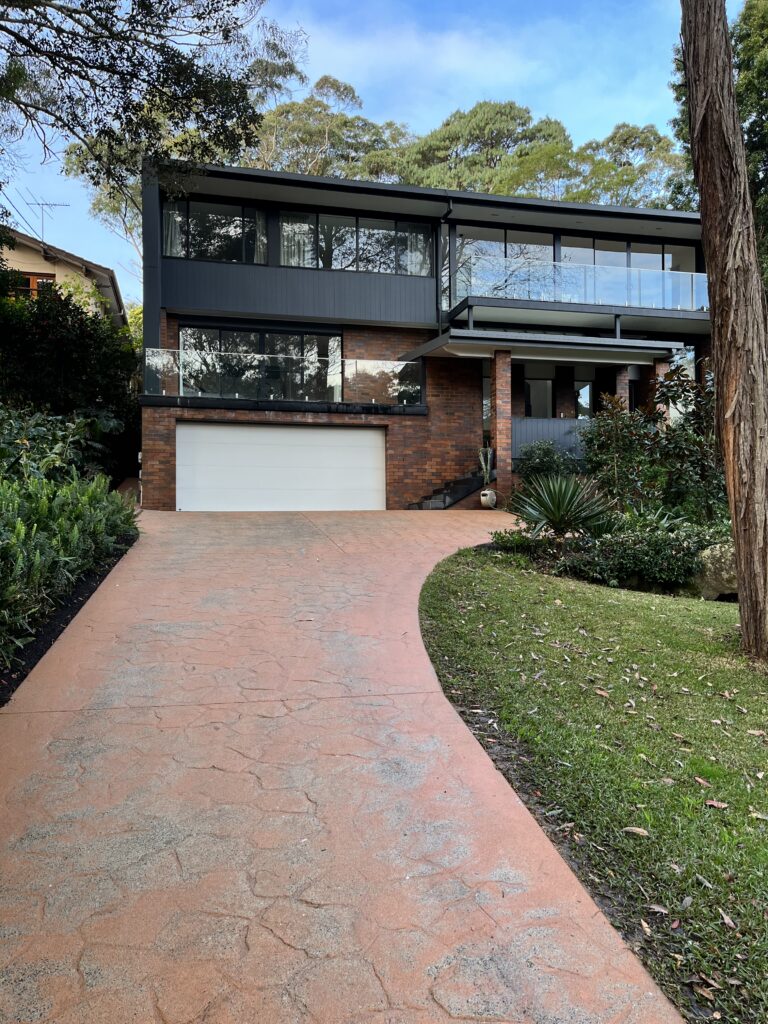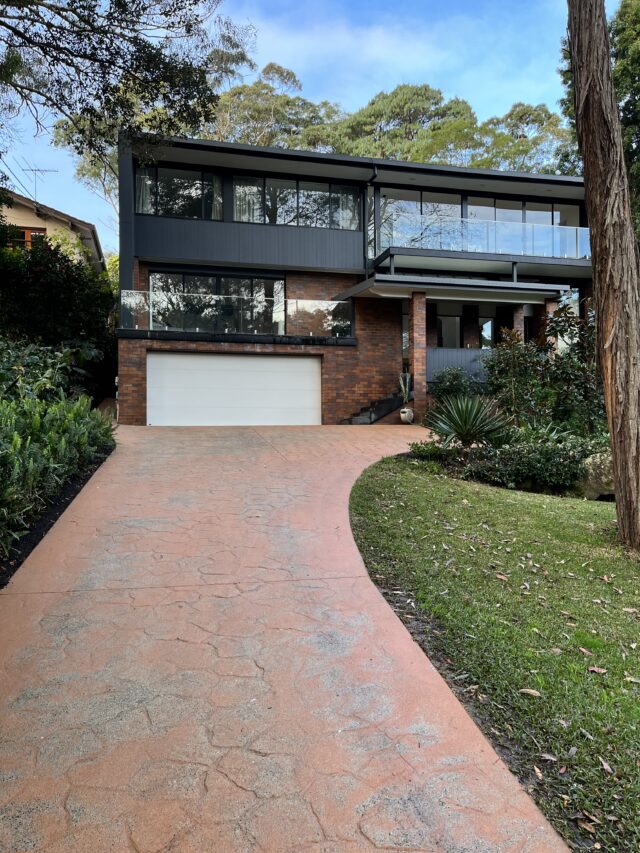 But the effort was well worth it with the couple turning the home from a dated 70s pad into a modern, clean-lined family home. "Apart from modernising the home it backs onto the bush, and we wanted to maximise the impact of that. We can now can see the garden from many areas inside the home," says Daniela.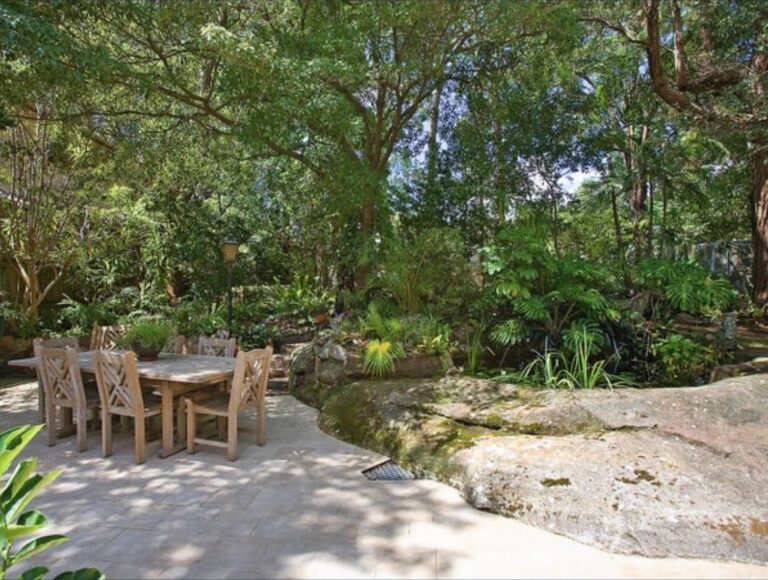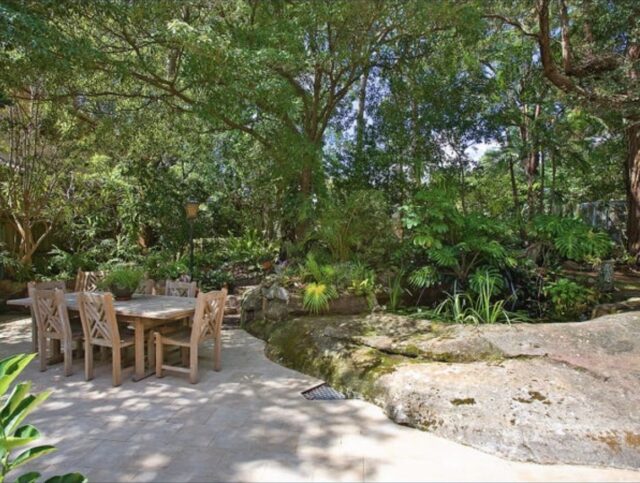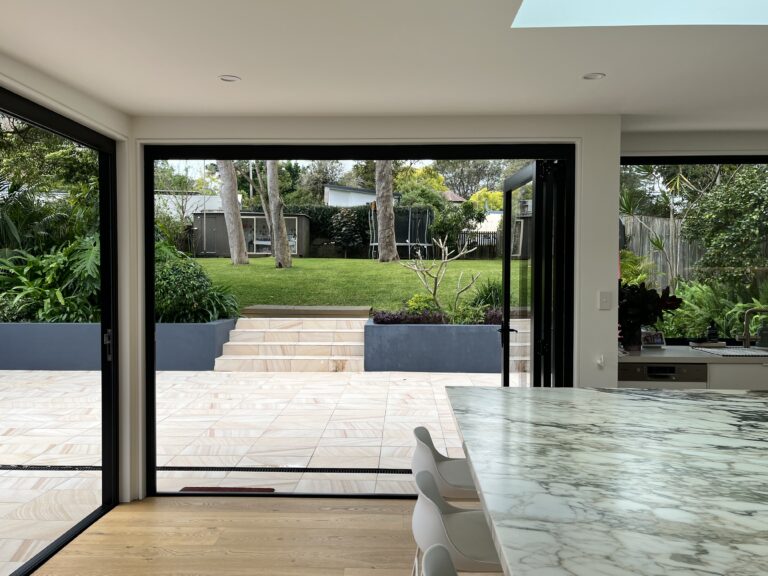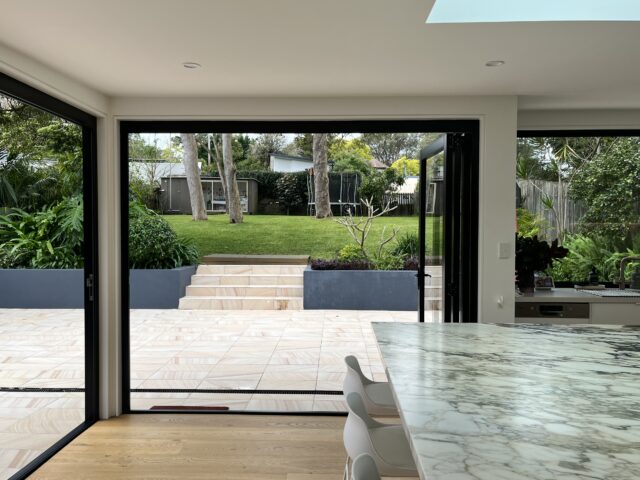 Much of the original home was reconfigured – the kitchen and dining room were flipped so that the kitchen opens to the garden and a large wall was removed from the middle of the house. It was replaced with a gorgeous crittall style sliding glass door. "We lived in Amsterdam for a couple of years and it's a design we saw used there. We love it because it allows full light through the rooms, but we can still partition the spaces when required," says Daniela. This means that when Daniela's children have friends visit, they can watch TV while the adults converse in the adjacent dining room. And when the family are hosting bigger events, the rooms can be joined to accommodate larger gatherings. Genius!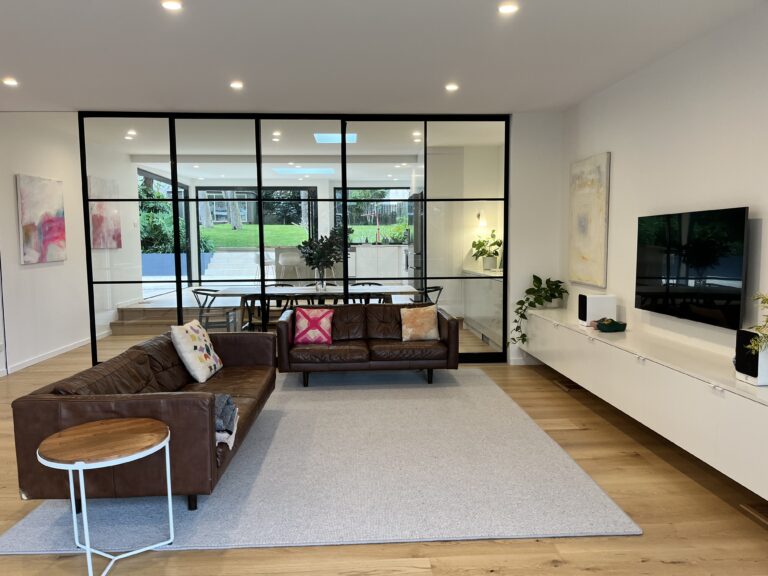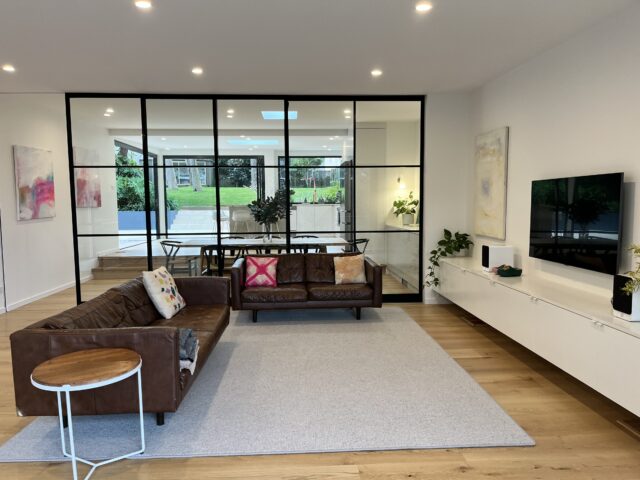 "Overall, I'd say that we wanted to make the home a bit cleaner and more contemporary while still being realistic about having three kids and a dog," says Daniela who also had the original ceiling raised by 20 centimetres to create large gallery style walls to hang her colourful artworks on.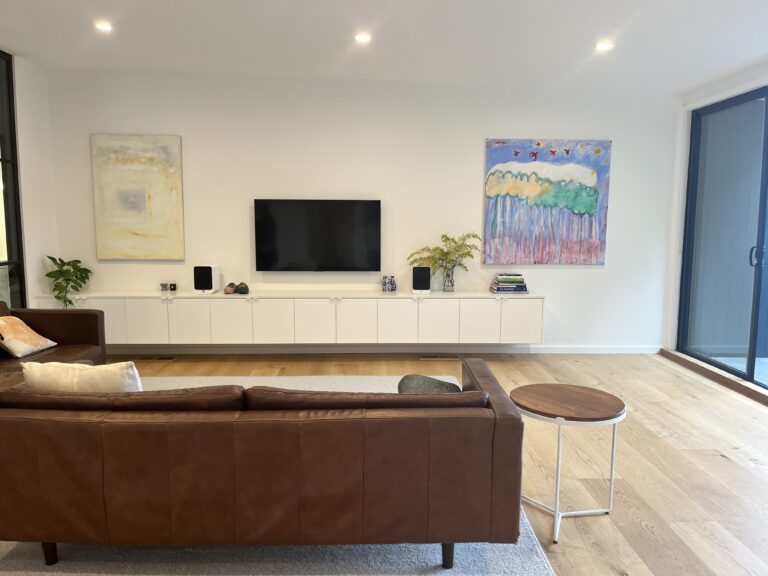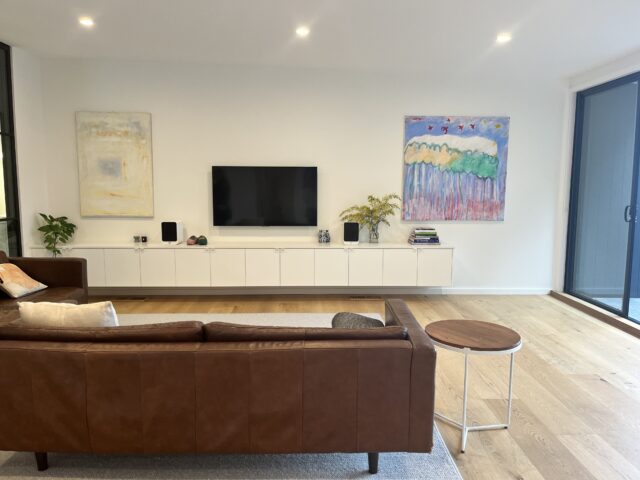 The kitchen is another one of the home's most impactful features – the large kitchen island benchtop is crafted from Calacatta Monet marble which features soft sage green and soft purple veining through it. "Choosing the benchtop material was very hard as there are so many options. But I did discover that, when it comes to price, marble is similar to composite stone but it just costs more to install," says Daniela.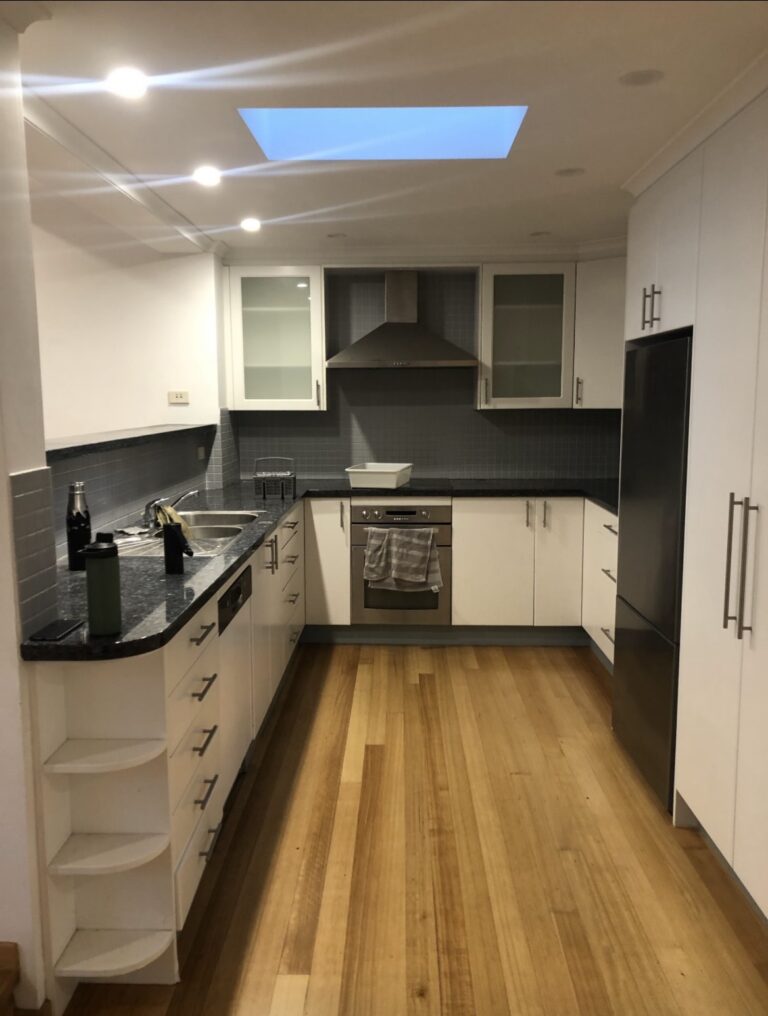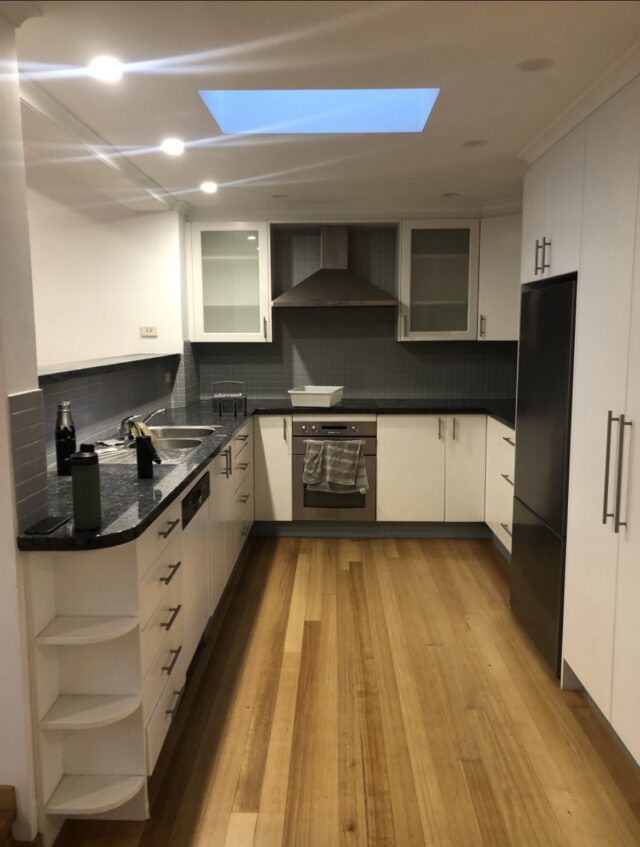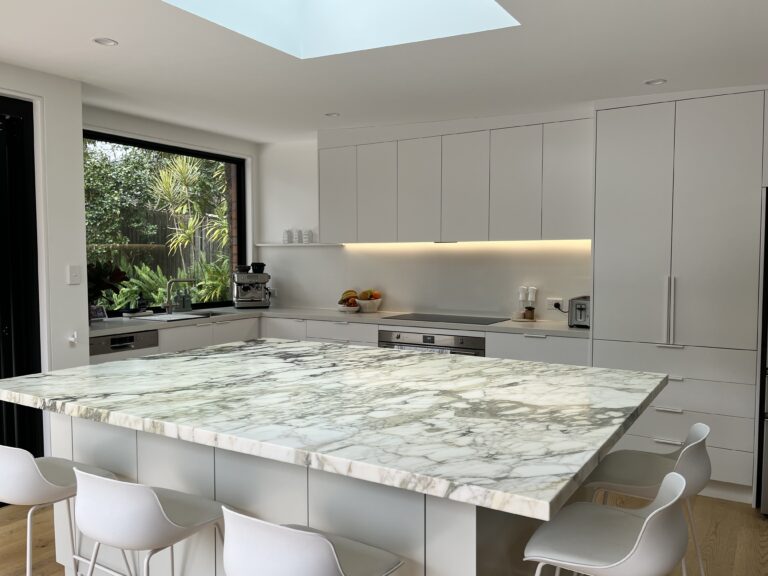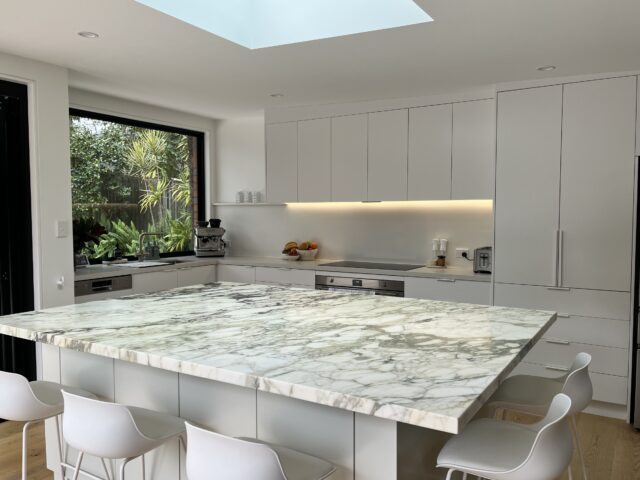 Other notable materials include the apricot-coloured Italian terrazzo in the bathrooms and the green sink in the powder room. "In the end, my favourite things in the home are the things I went a little bit braver on. In hindsight I wish I'd taken a few more risks but we're still really happy with the result."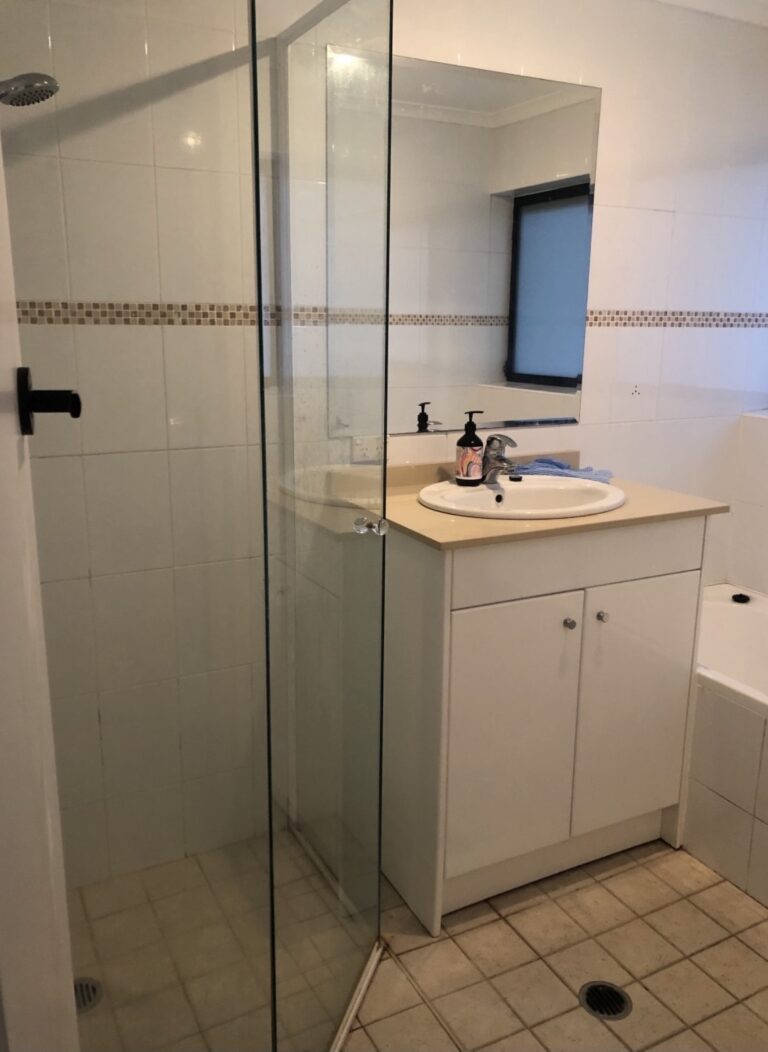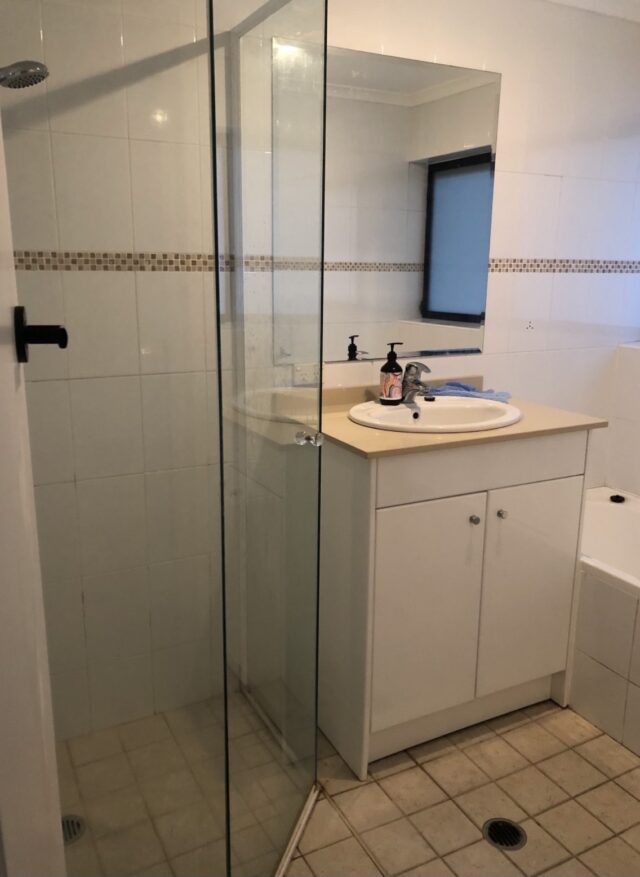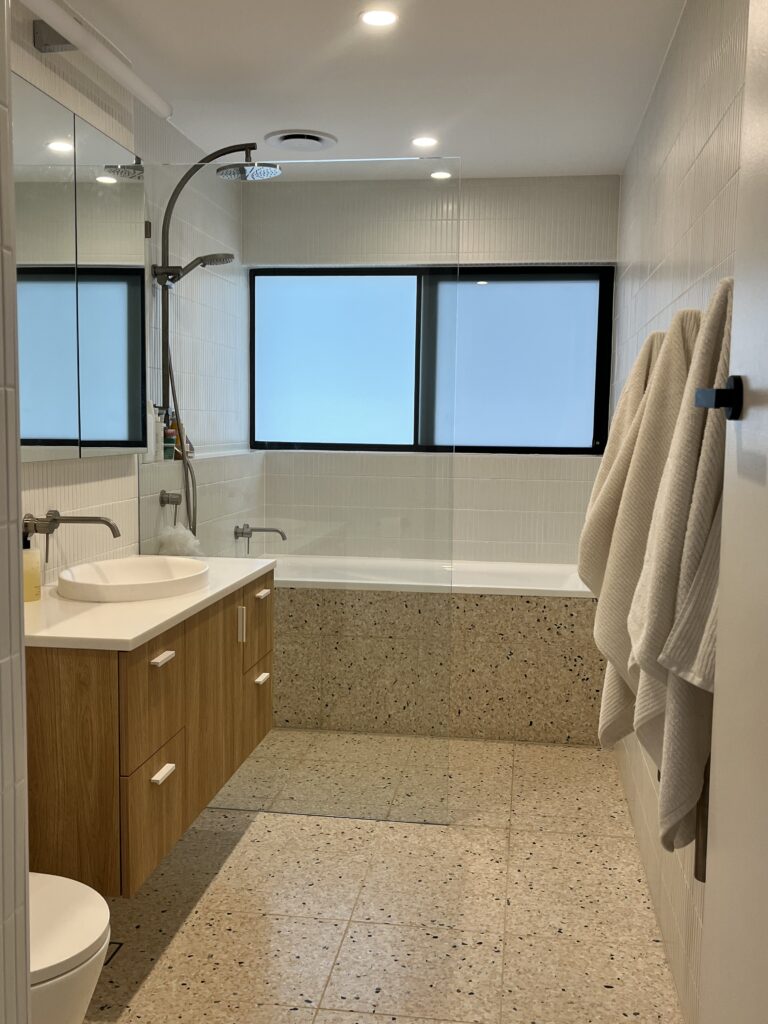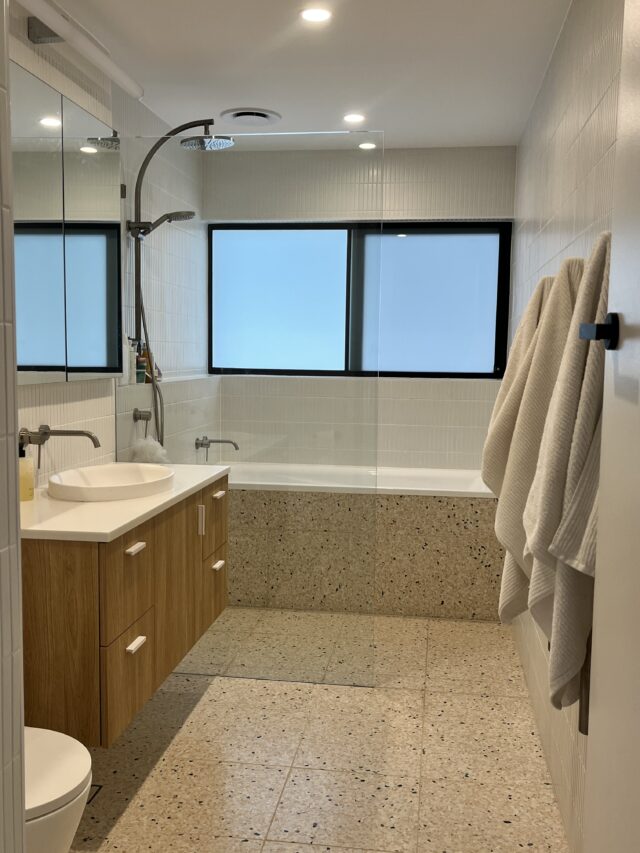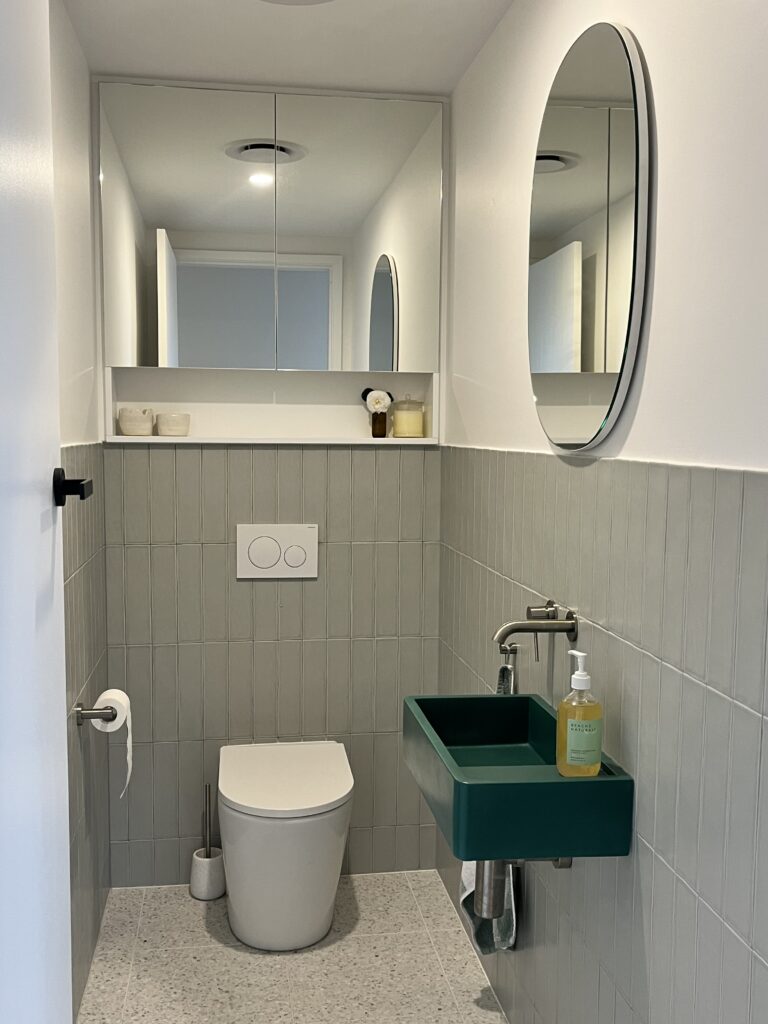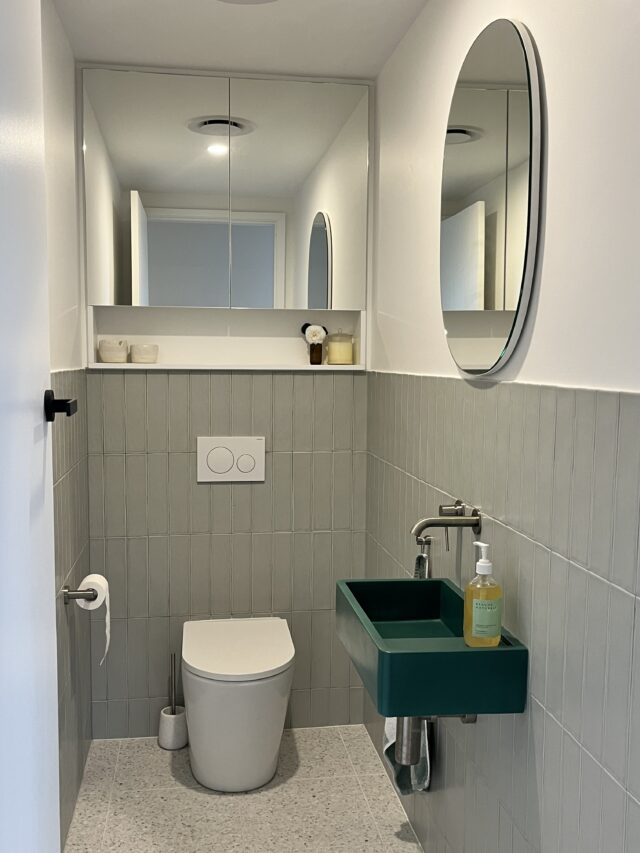 For more on Daniela Minns' art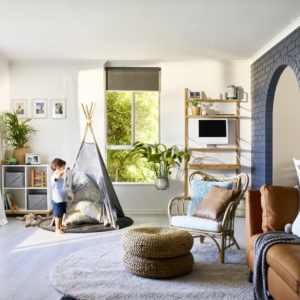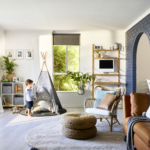 IKEA before and after: a family living room transformed
As part of its commitment to providing relevant interior design solutions, IKEA regularly ventures out into Australian communities to find…