Located in the exclusive seaside enclave of Eagle Bay, in Western Australia's south-west region, this lovely holiday home was built to accommodate a large family including grandparents, their two daughters and four grandchildren. A tranquil abode, the home is three hours drive from Perth and sits on a bush block, with ocean glimpses, affording the family a fabulous escape from the city bustle.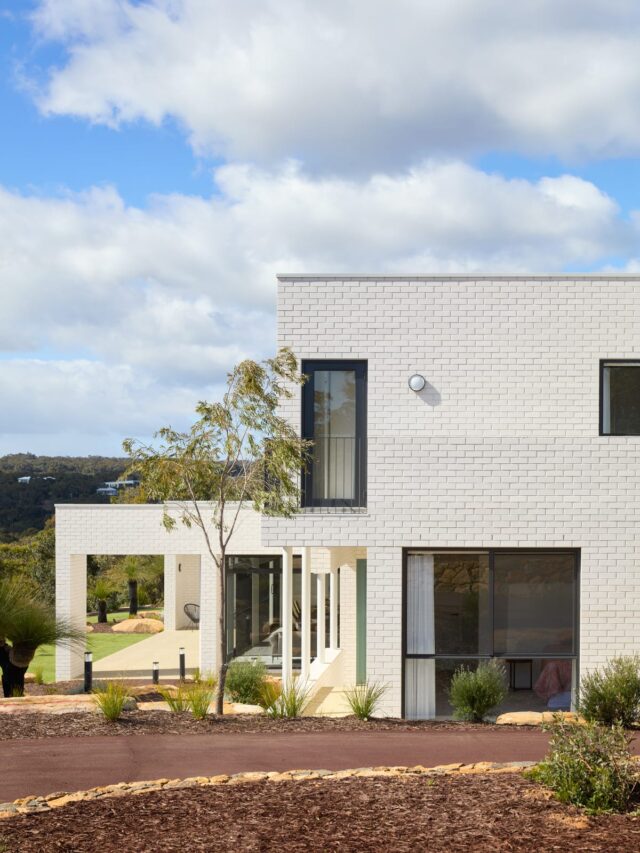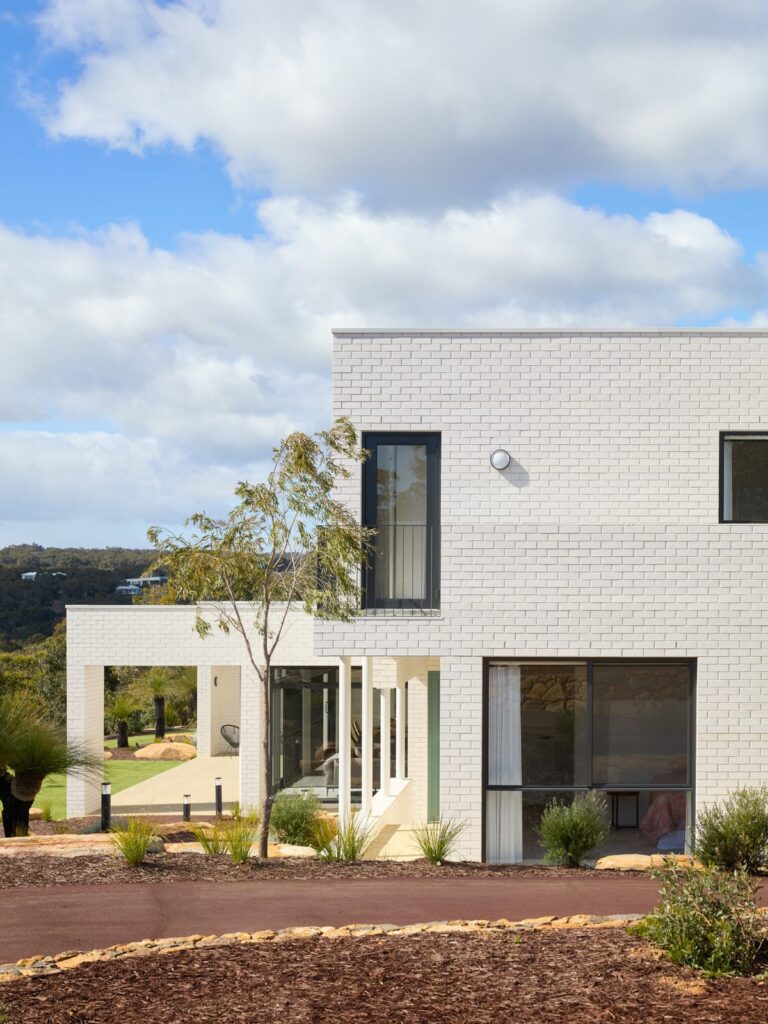 "I designed the house to accommodate the owners and the families of their two children, with space for everyone to retreat or gather. The home has six bedrooms and three bathrooms with the bedrooms arranged in pairs so that each pair has its own bathroom," says the home's architect Sandy Anghie, who created three separate wings for each family unit.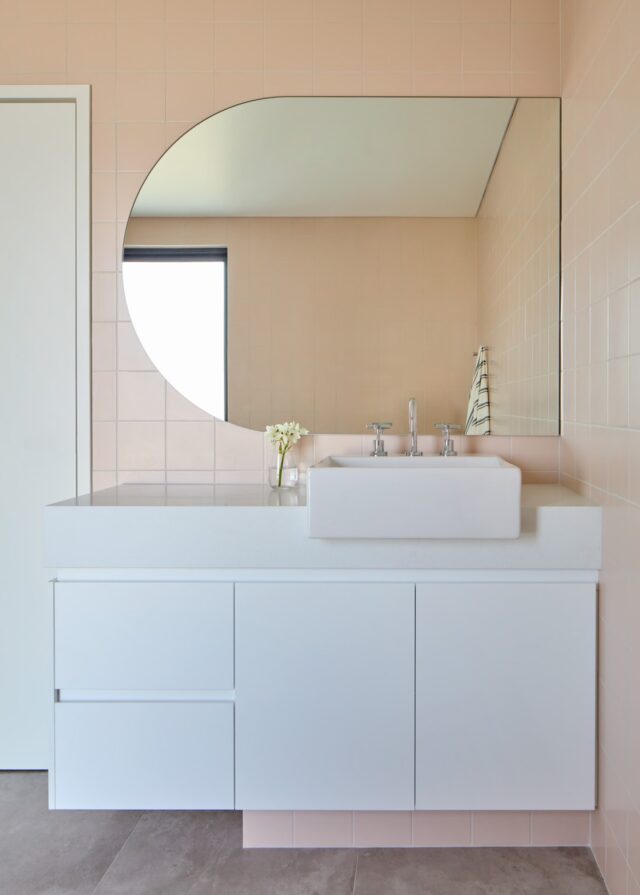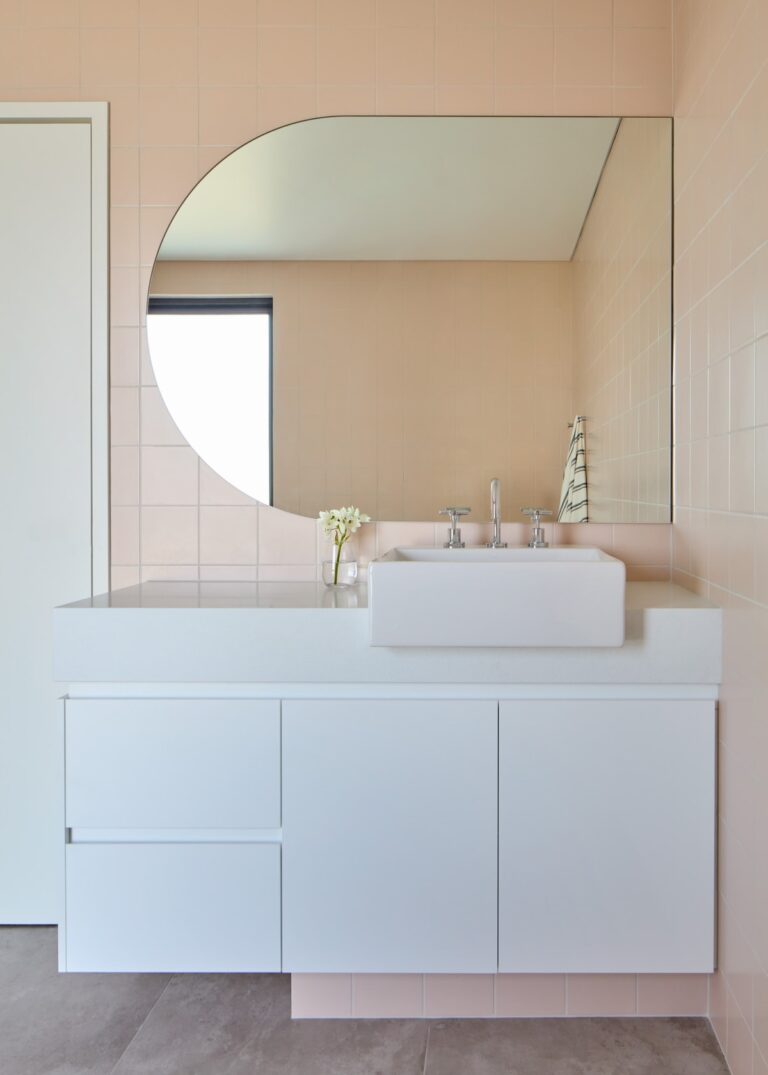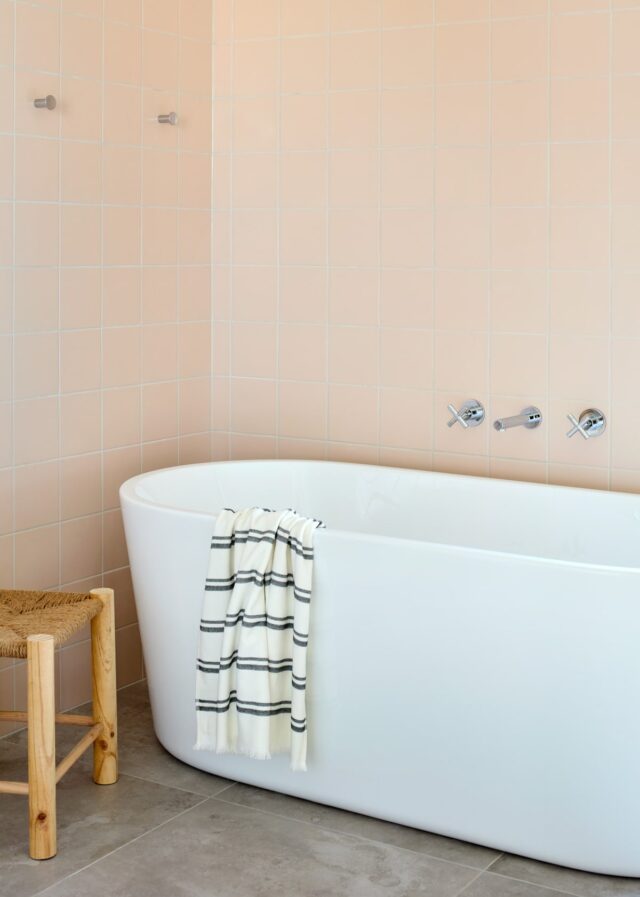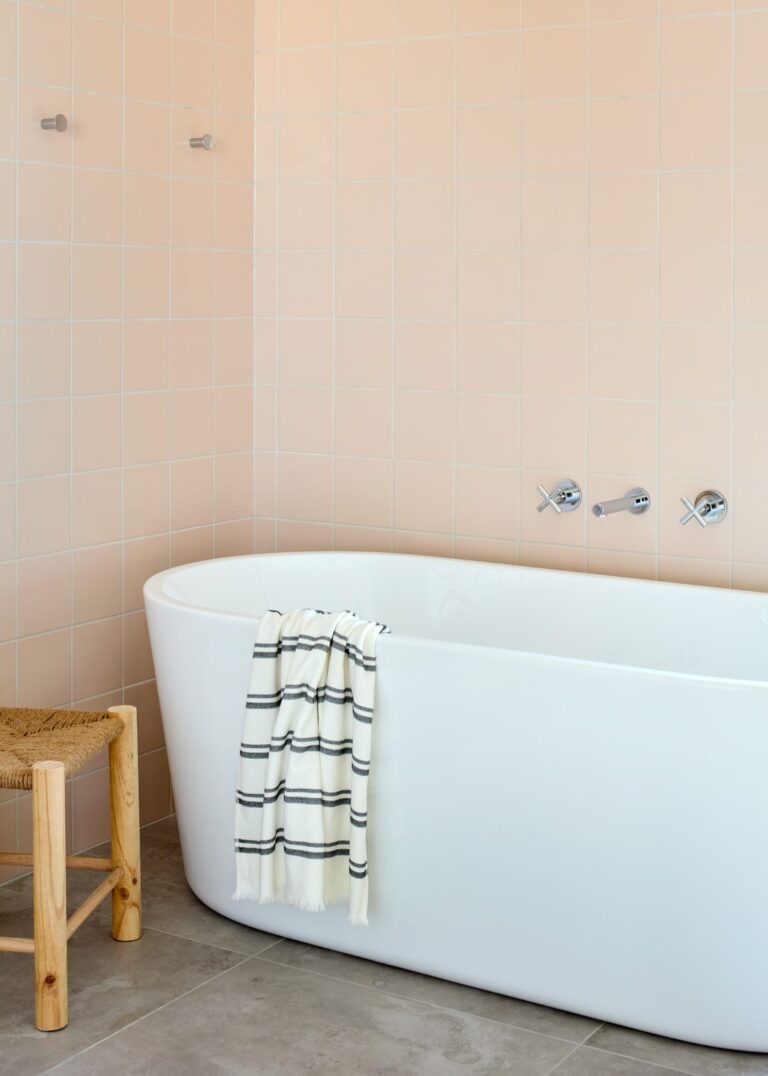 And while the home is located on a block with ocean views, given the owners are in their seventies, they didn't want the typical 'upside down house' design solution. Despite the views to Eagle Bay from the upper levels, the kitchen, main living space and master bedroom are all located downstairs, to avoid climbing stairs. "The owners also wanted the house to connect with the ground plane, native garden and bushland beyond," says Sandie.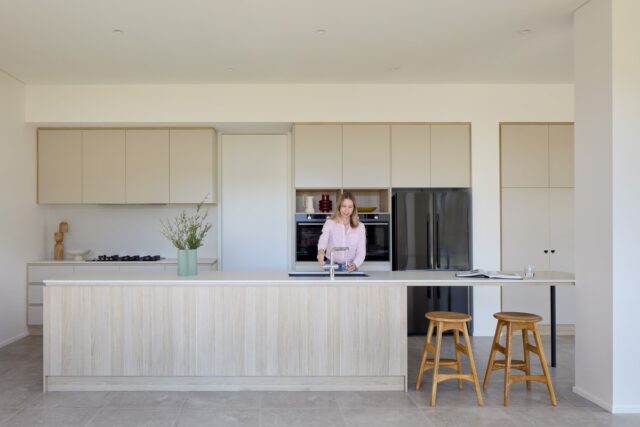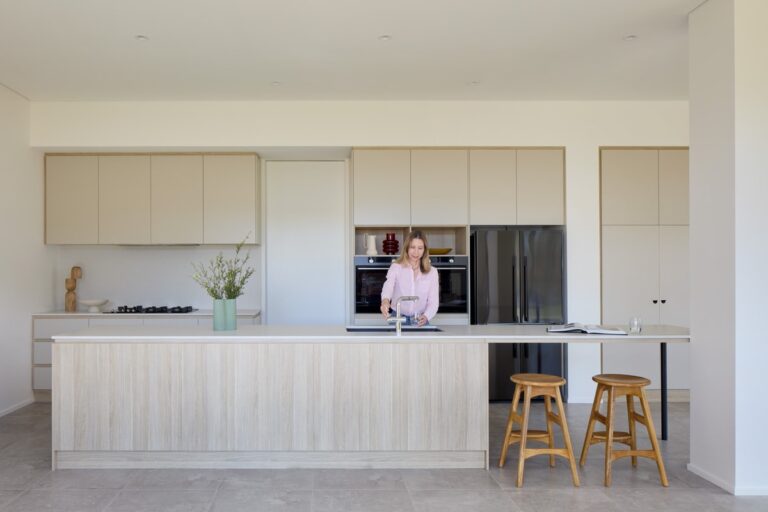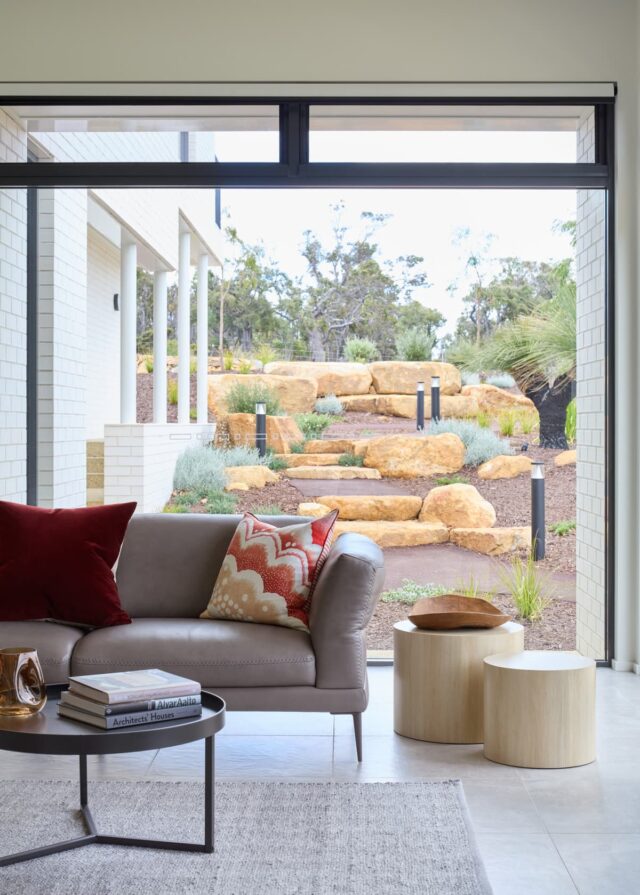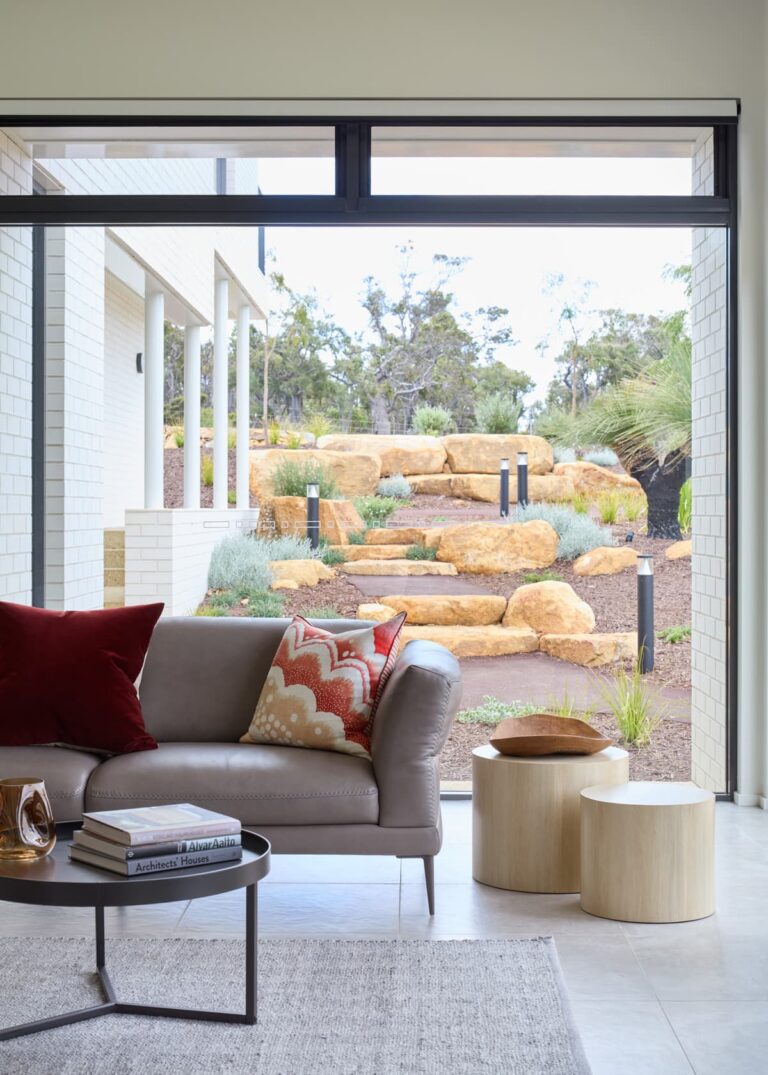 The house was nicknamed 'Paloma,' after the white bricks by Brickworks BP, that were used to construct it, and for another reason too. "Paloma is a female given name in Spanish, a name that is striking but soft and feminine – which is how an architect friend has described the design of the home," says Sandy.
The soft palette of pale green and pink, combined with an all-white exterior certainly gives the home a softness. The cabinetry was inspired by the colours of a banksia with Laminex 'Paper Bark' (a pale green), Laminex 'Classic Oak' and Laminex 'Peruvian Clay' (a soft pink), rounding out the materials palette.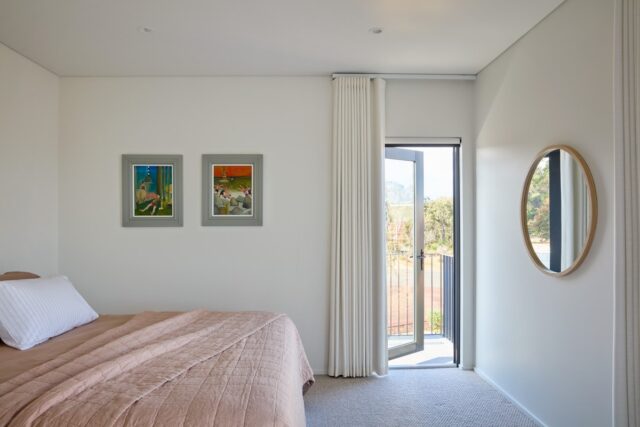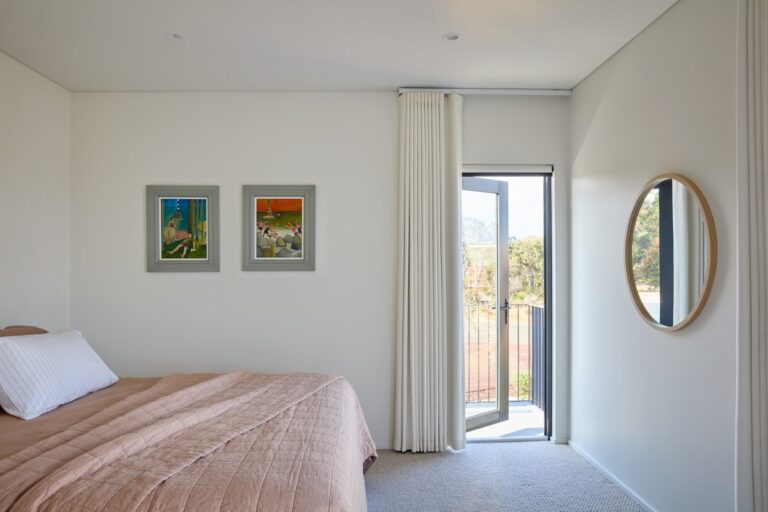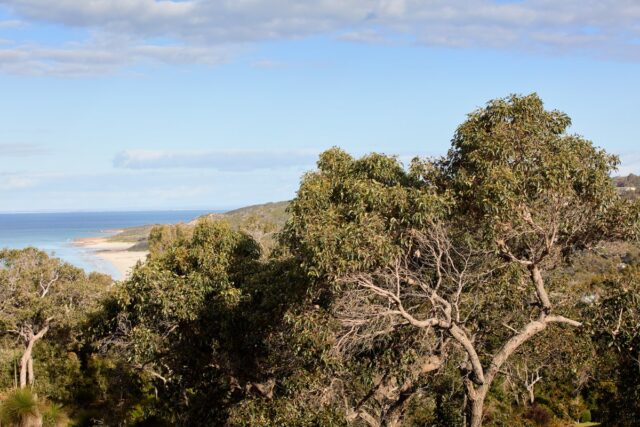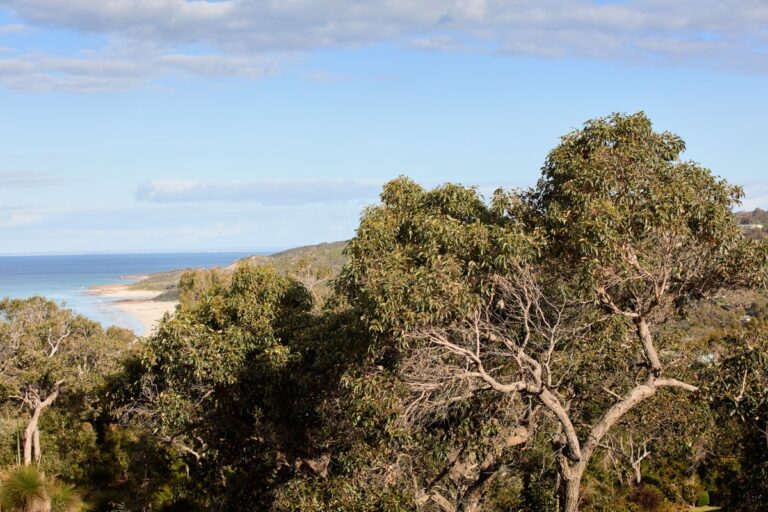 "With many projects, clients come to me with a collection of images, and I work hard to make their dreams a reality. And, with my very first projects, I was influenced by others more than I realised. But with this one I was given free rein in the design, so I guess it's the most 'me' of the projects I have completed, and I'm very happy with the result."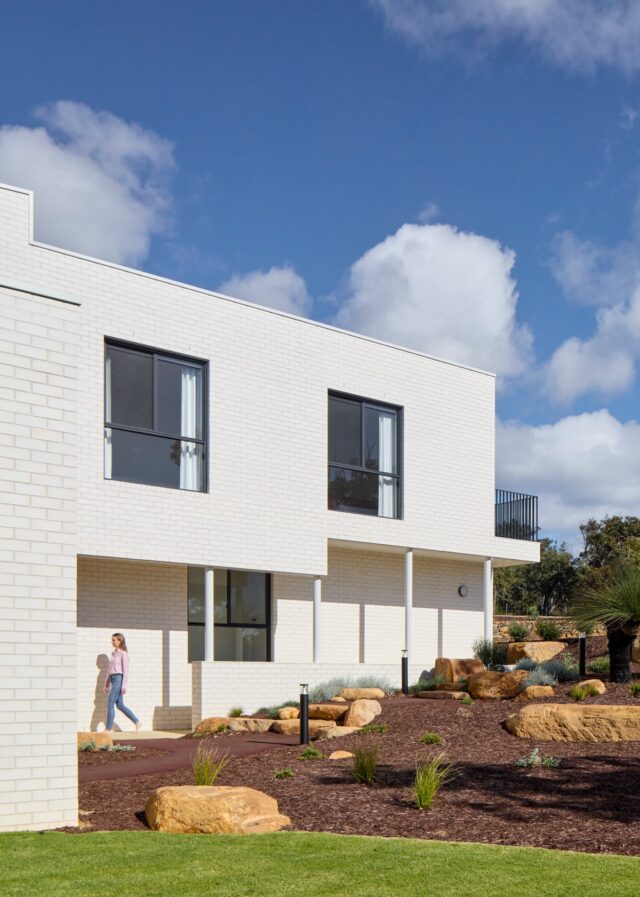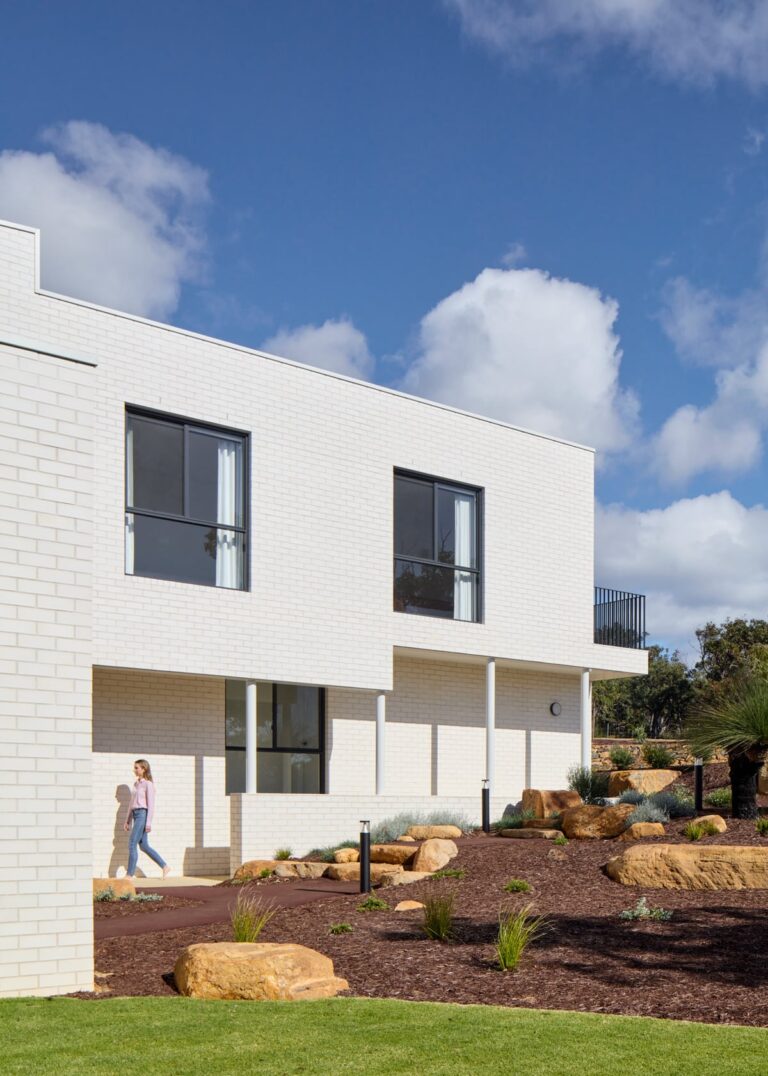 Photography: Jack Lovel