Nestled in the landscape on a magical ocean front spot in Gerringong, on the NSW South Coast, 'Bunker House' is the work of builder Neil Hipwell of Futureflip and it also happens to be his drool-worthy holiday home.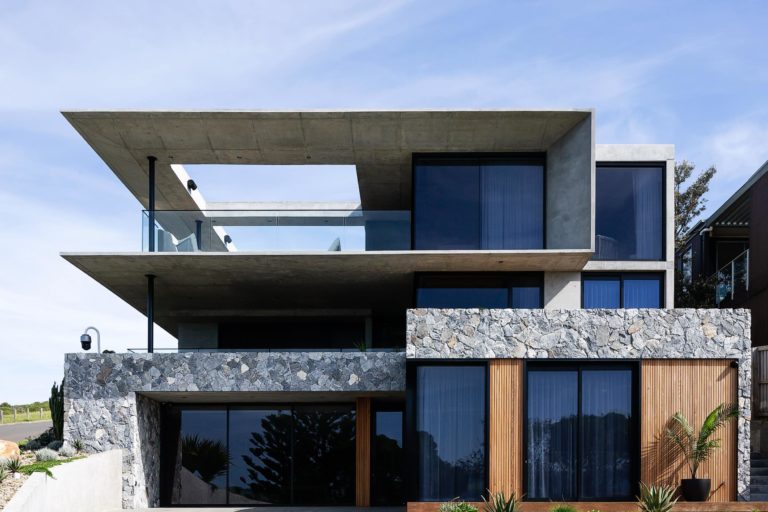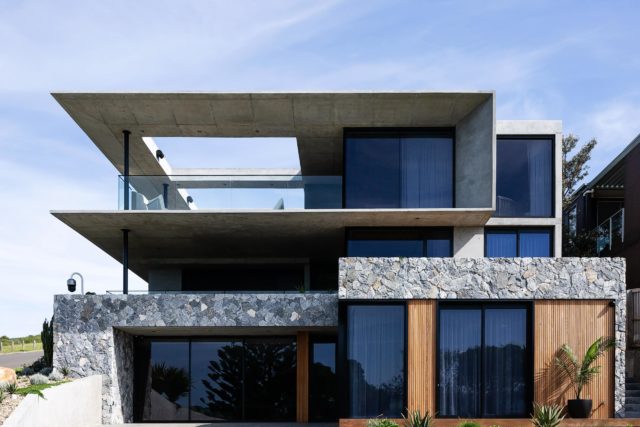 Having long visited the region for family holidays, Neil and his wife Krystal decided to create a luxury escape for when they and their three children want to escape the big smoke. "We wanted to capture the feeling of resort-style living and create a house that was perfect for entertaining," says Neil.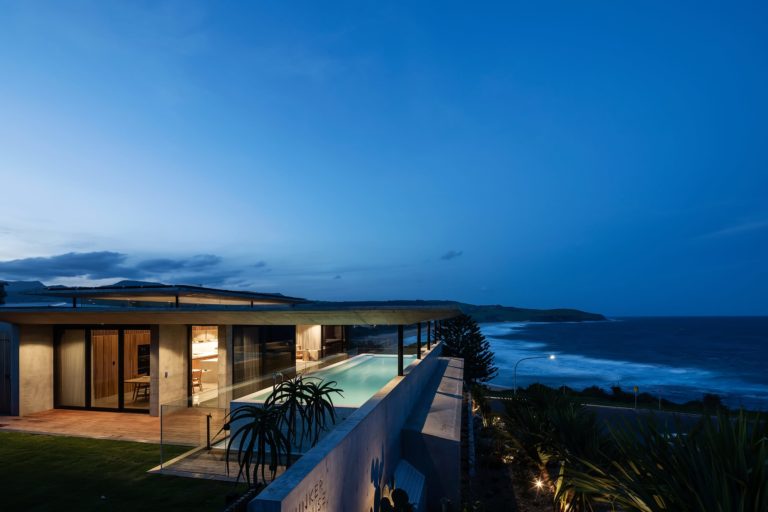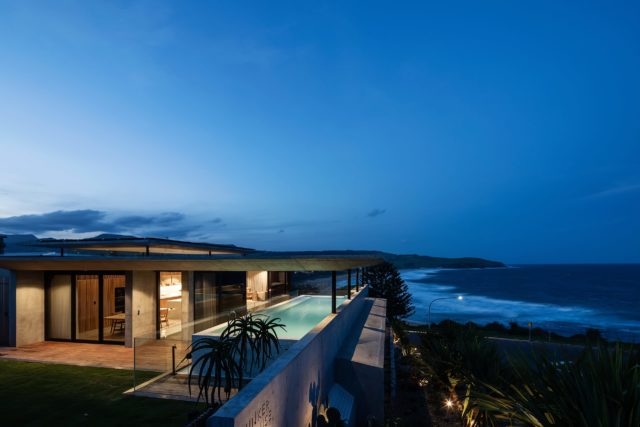 Designed and built by Futureflip, the home's design incorporates mid-century modern elements while remaining sensitive to the surrounding landscape. One of the key objectives was finding a way to capture the ocean views while maintaining privacy in what is a prominent oceanfront location. Stacked floor-to-ceiling glass doors certainly help on this front.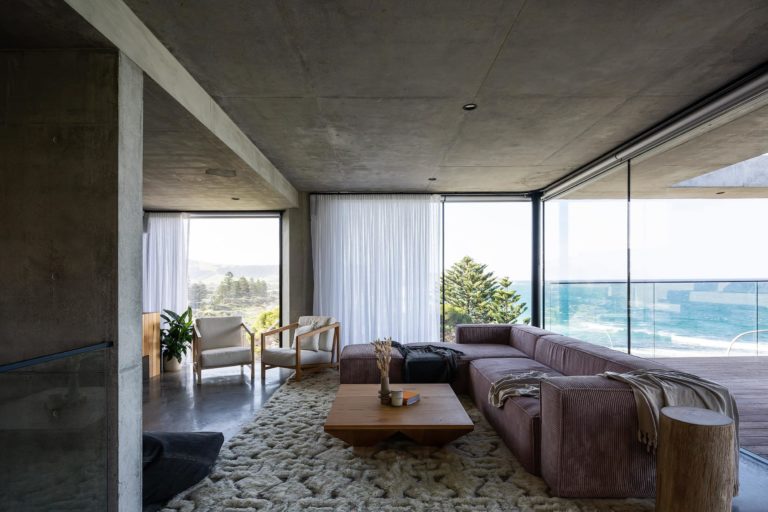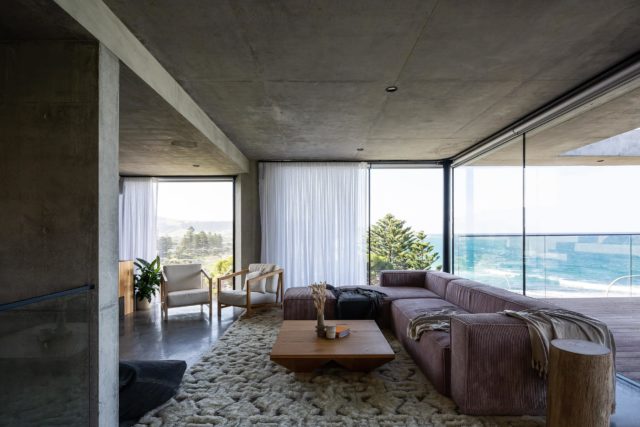 Rather expansive, the home sleeps 16 adults comfortably and every bedroom has an adjoining ensuite which is perfect for when the family has guests. A highlight of the home, the pool is located on the top floor, a location that ensures that the 180-degree views can be enjoyed while swimming too.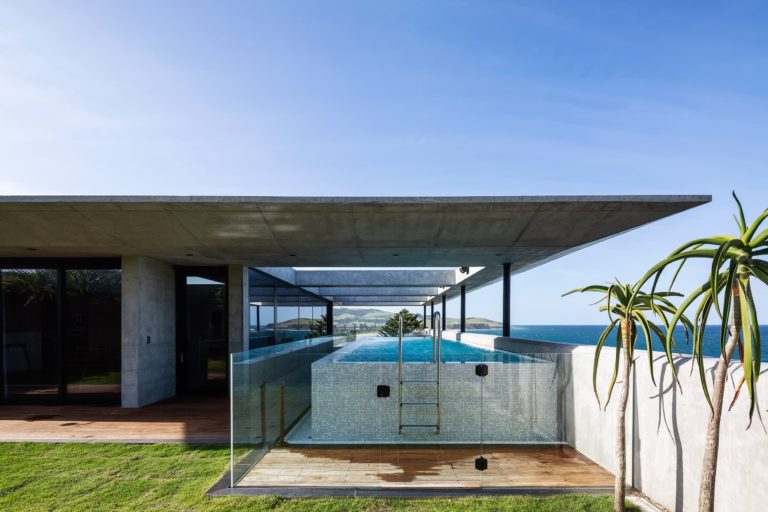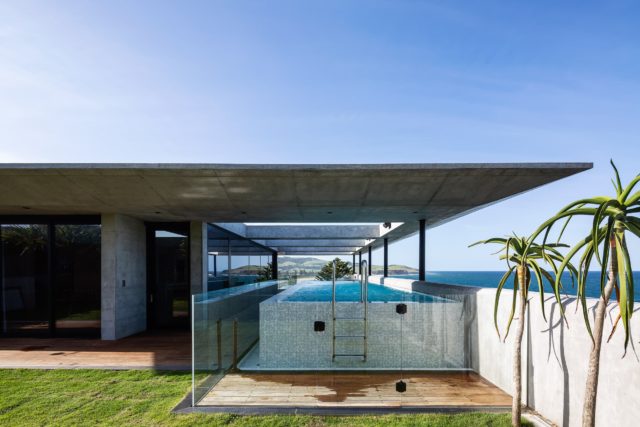 The location also determined the materials palette with hard-wearing materials a must. "The effects of the sea salt and strong north-easterly winds were significant, so material choices needed to be carefully considered," says Neil. Concrete is a key construction material (and it references nearby Ourie pools), while cedar cladding was chosen as a nod to the history of the town as a key cedar port.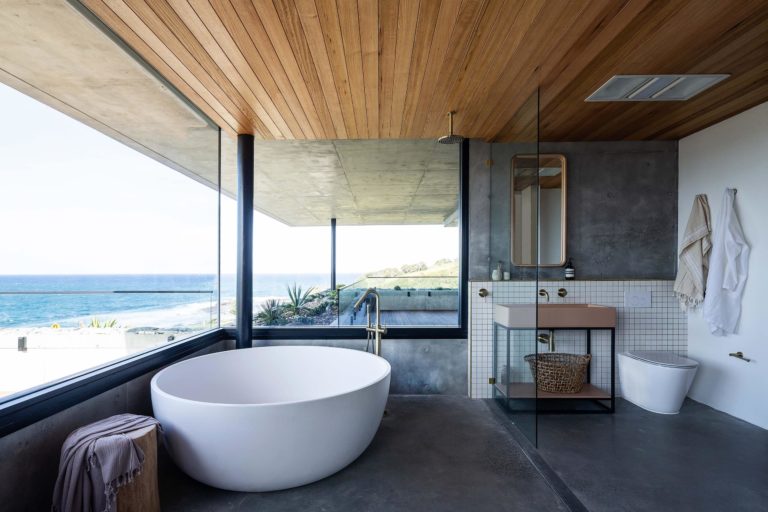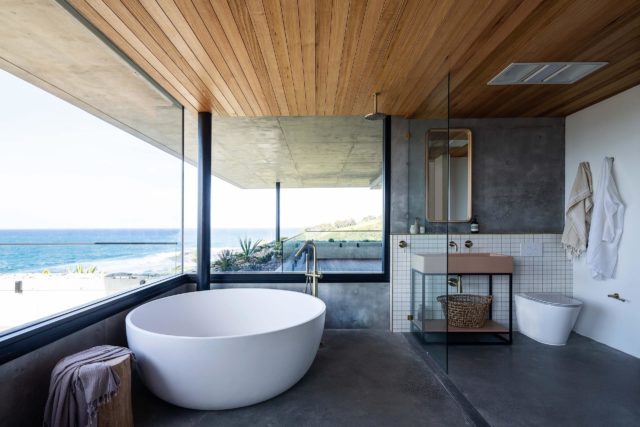 Located on the top floor, the kitchen features recycled messmate custom joinery which is a nice foil to the stark concrete bones of the home, and Smeg appliances.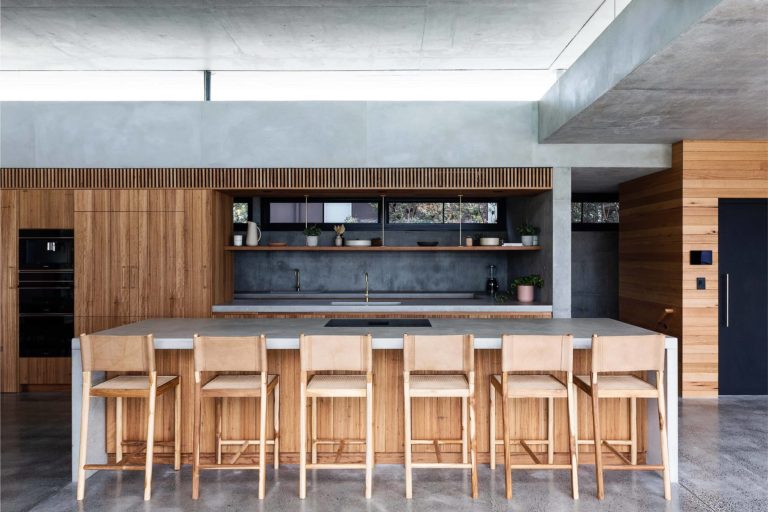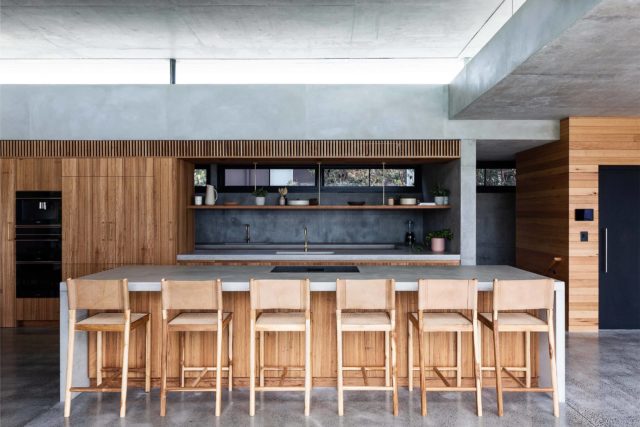 The home was built with sustainability in mind and is capable of running 'off-grid' due to its 10,000L rainwater tanks and 21.6kw solar system. Smart home automation allows the couple to control the entire home at the touch of a button, from anywhere in the world.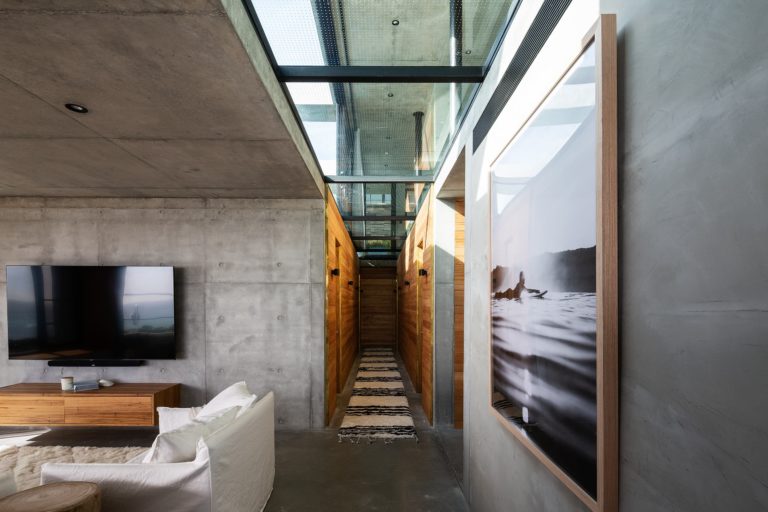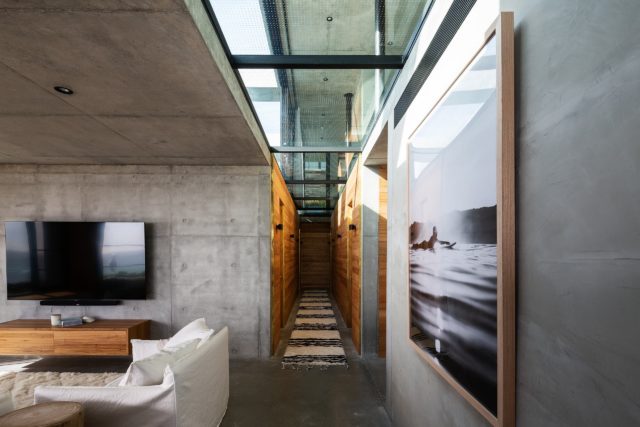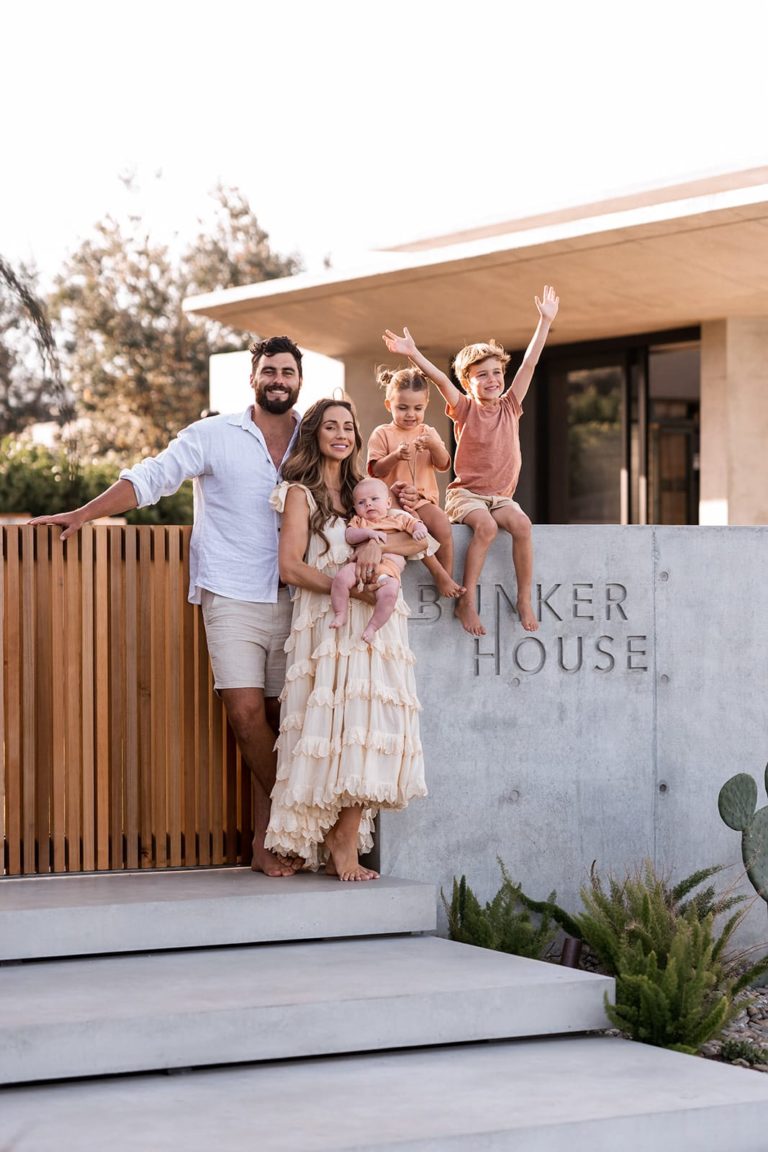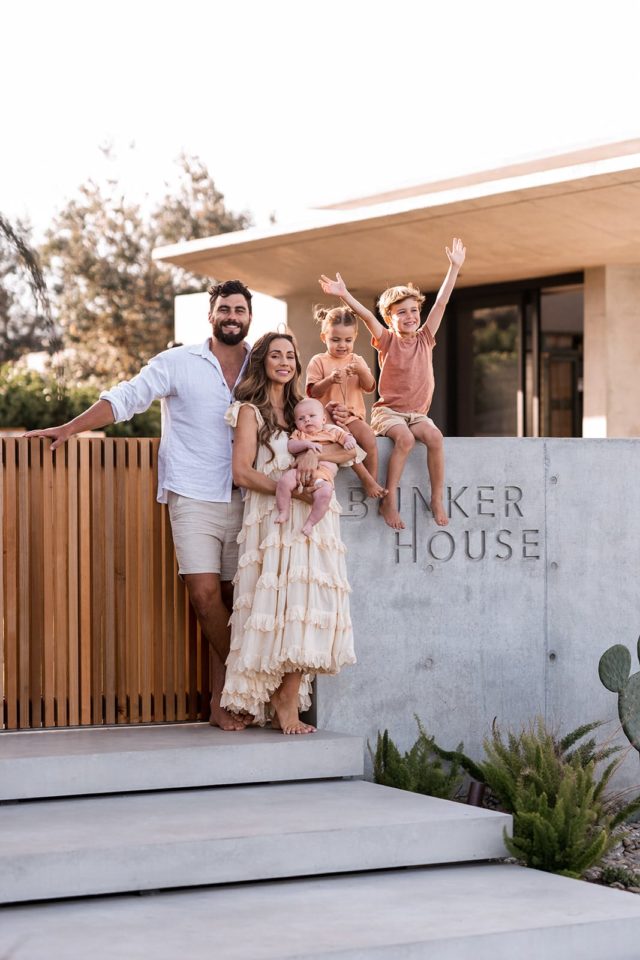 If you'd like to follow Neil and Krystal's journey designing and building this home, check out their six-part web series here.