I don't know if you've noticed but there's a certain aesthetic sweeping the interiors scene of late. An extension of the curved and organic trends, the current Flintstones vibe features fossil-inspired shapes that play cheekily with proportions. It's a quirky reference point and not one you'd typically associate with high style, but it's one that I'm totally here for.
It's also an aesthetic explored by Aussie interior stylist Tim Neve through his debut furniture collection. Featuring organic-shaped statement pieces, executed in warm and tactile materials such as rattan, teak and travertine, Tim's range is hand-crafted by artisans, produced in limited quantities and features everything from tables to chairs, sofas and sculptures.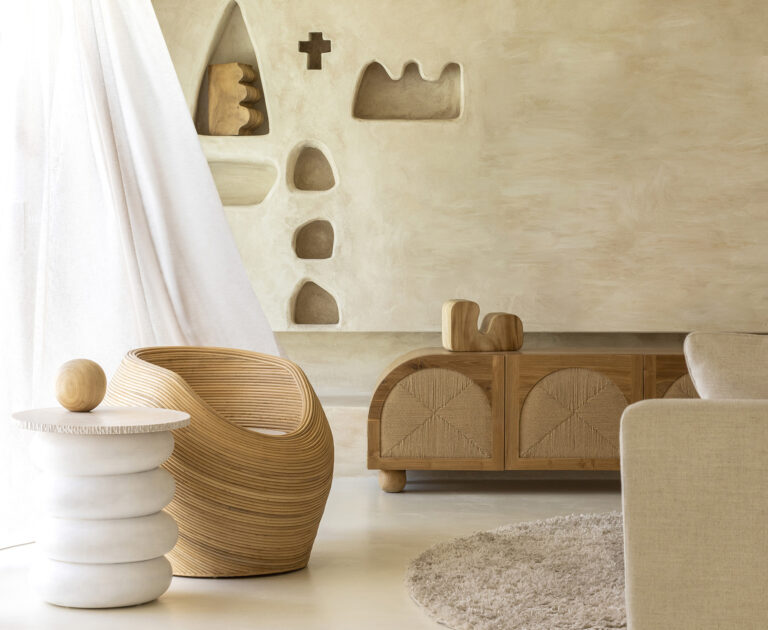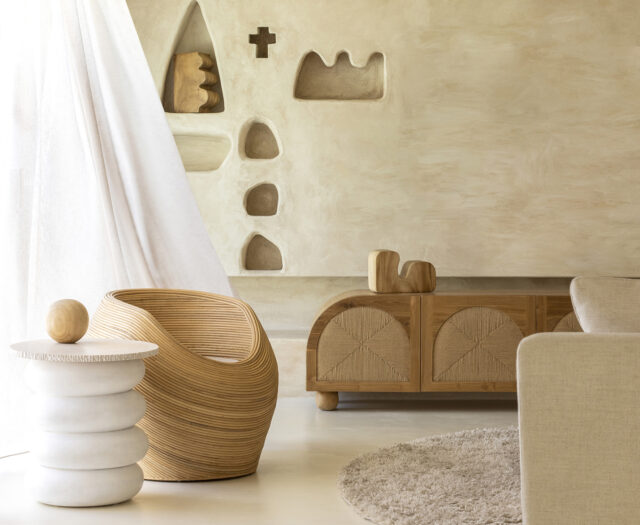 "Each piece is designed to work as a statement piece, and they're even stronger when placed together. I can't wait to see how people style the furniture in their homes," says Tim, who is known for his bespoke range of textile prints and busy career styling and educating.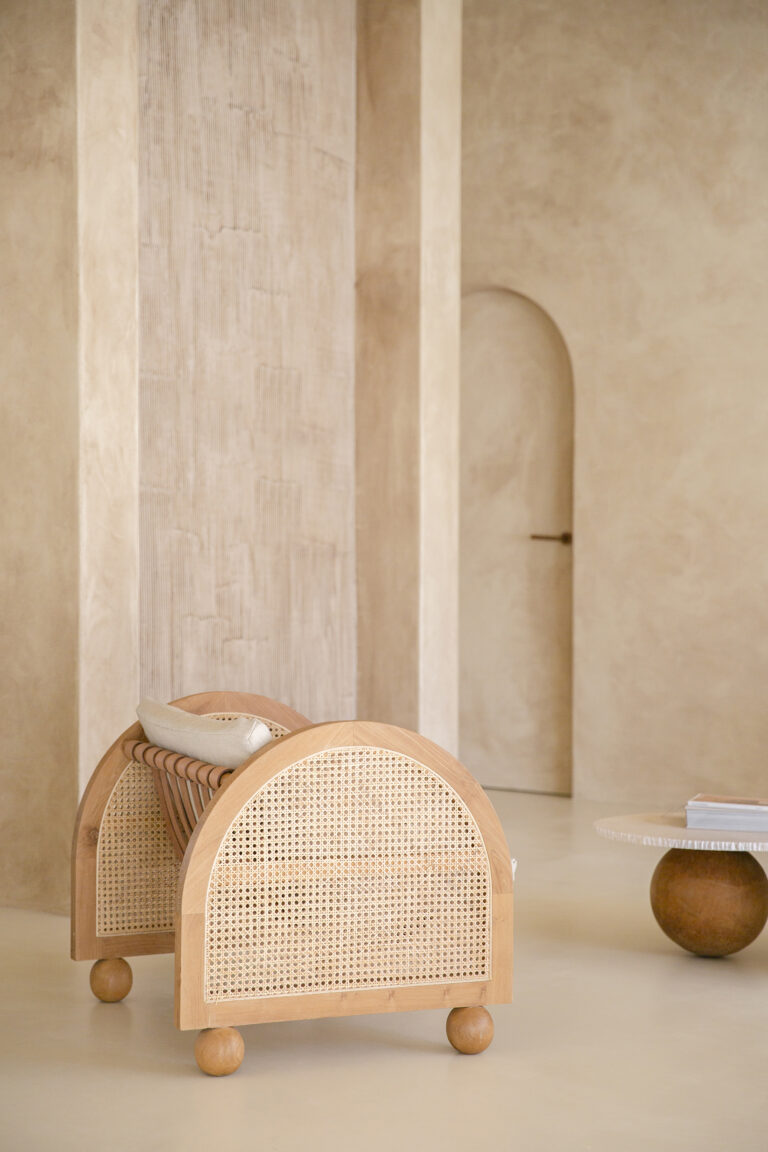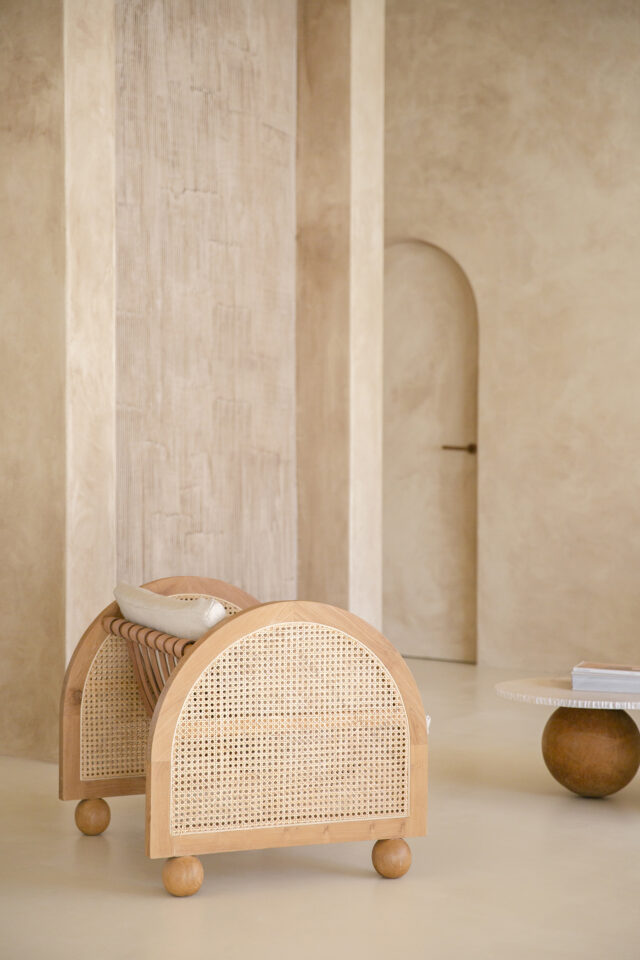 A standout from the range, the Wave Coffee Table pairs a kidney shaped travertine tabletop with a trio of on-trend ball feet – the design's fossil vibe is accentuated by the table's chiselled stone edges.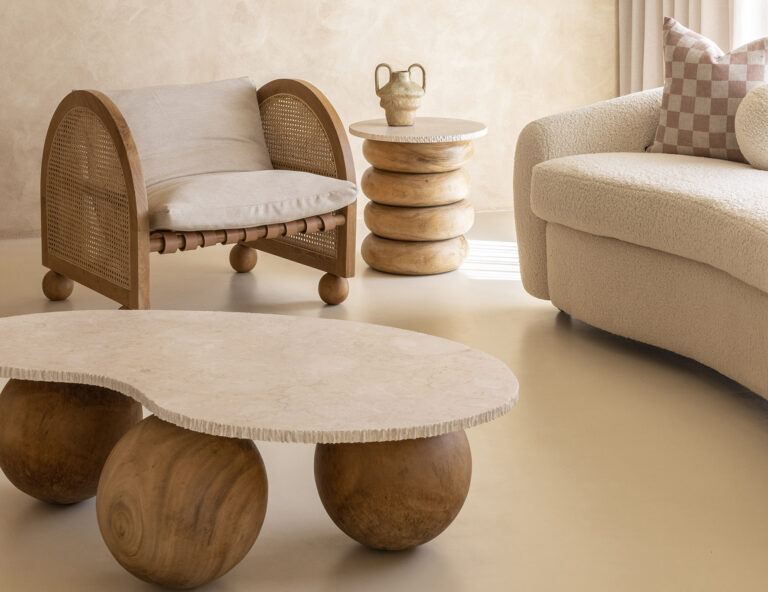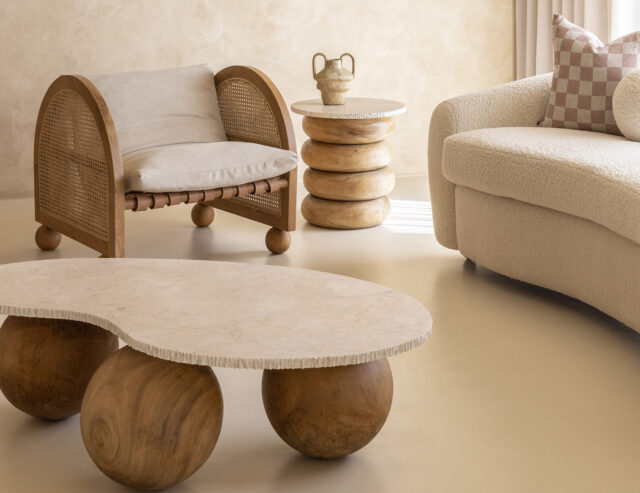 The range's carved timber side tables are super fun too, acting as both practical tabletops and sculptural pieces. The Linen armchair features a warm woodgrain combined with textural oatmeal upholstery – the nude leather straps add a stylish accent, and the design is grounded with four oversized ball feet. In contrast, the Sling Lounger features nude leather paired with sculptural, club inspired teak legs that would make Barney Rubble proud.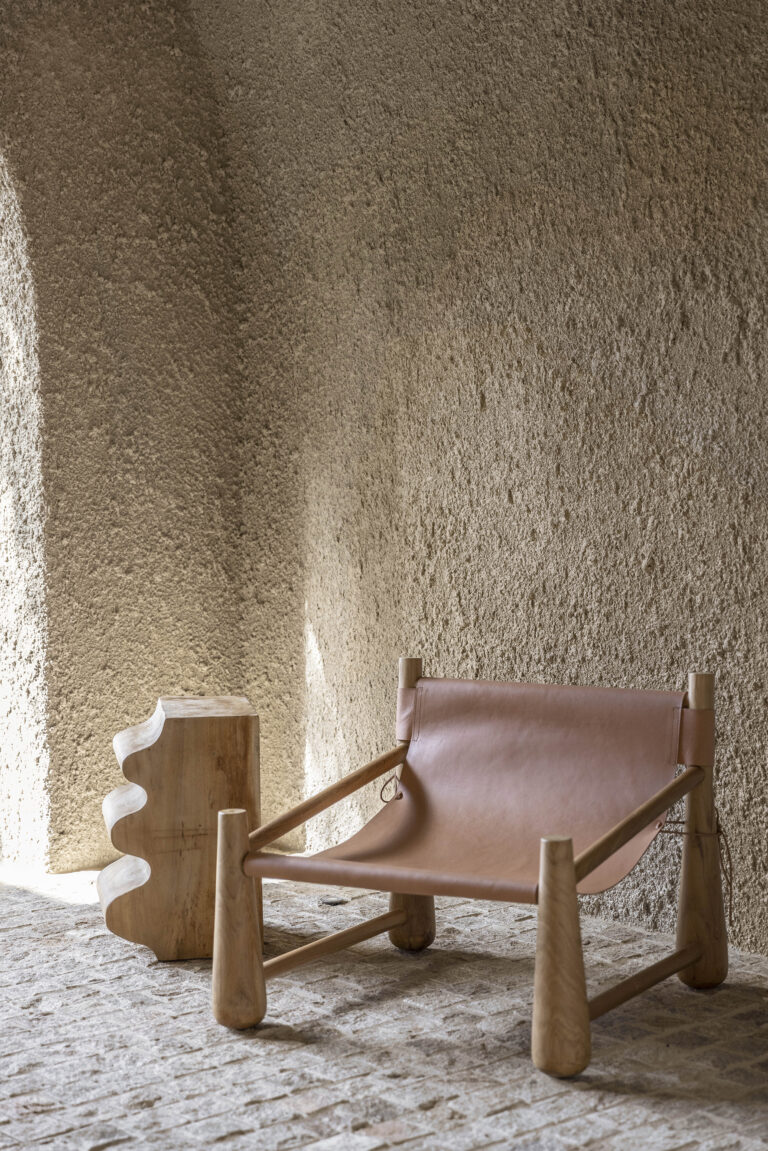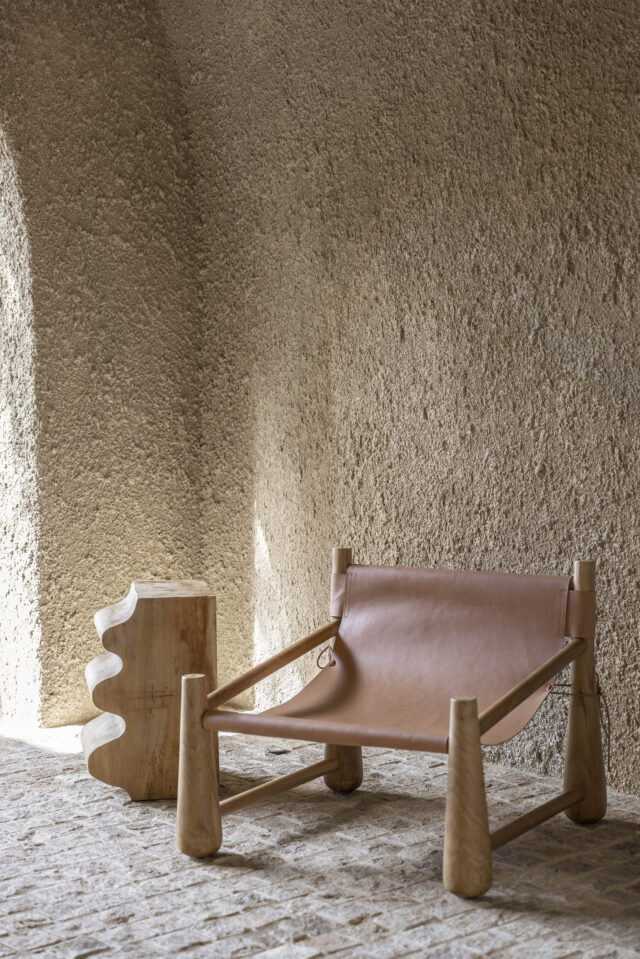 And for those wanting in on the aesthetic without diving head first, the range also includes a series of organic shaped sculptures and bowls, perfect for styling your next shelfie.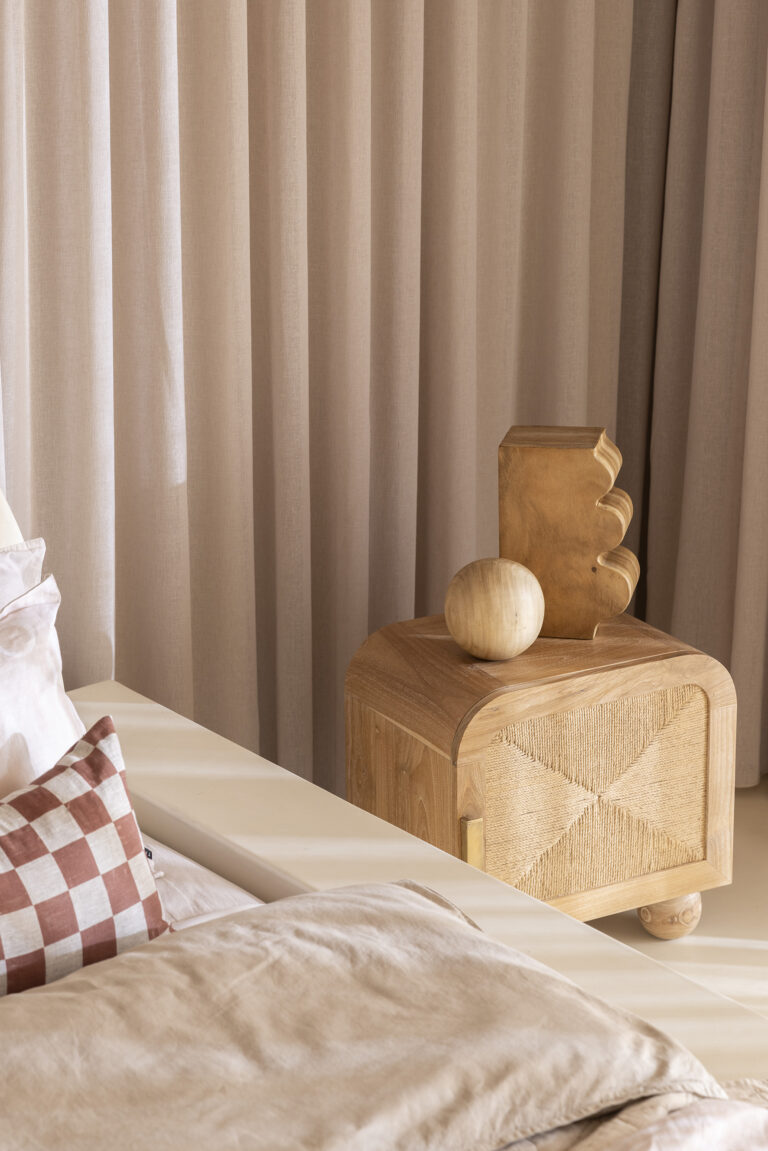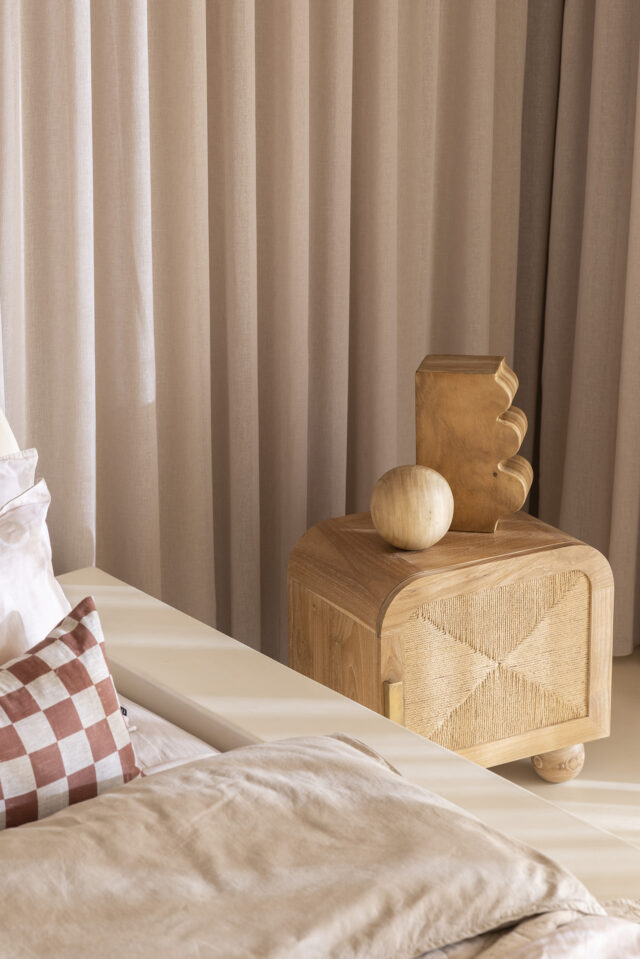 Photography: Kristian van der Beek