With consumers increasingly concerned about their eco-footprint it makes sense that we're seeing more and more enviro-focussed interiors companies arise. And the latest one to enter the market is the furniture maker E9 Design which has just opened its first showroom in Sydney's Alexandria.
"I wanted to create a furniture company and manufacturing process where environmental responsibility was built in from the start – to create products than were born green – rather than trying to re-engineer existing or traditional methods," says founder Steven Higgs who has had a long career in the Australian furniture industry.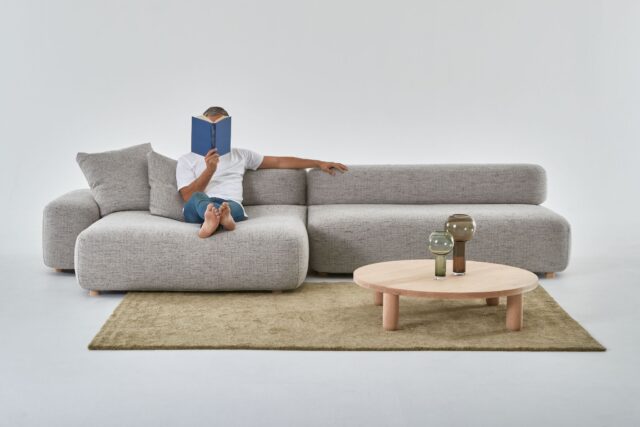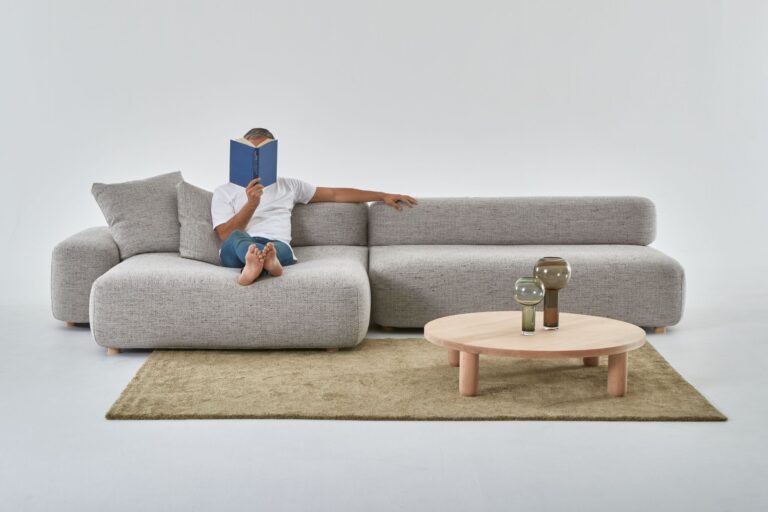 After two years of research and development, Steven and his team have created a novel furniture manufacturing process that is evidenced in the brand's debut range of modular lounges. Made from 97% recyclable materials, the sofas are made in Sydney and are designed to be truly recyclable when the time comes to move them on – by not permanently fixing together 'unlike' materials, each sofa's components are easily dismantled and can be sorted for recycling down the line.
"But I wanted to create beautiful and comfortable furniture also; furniture that simply 'works' as you really need it to, that makes things a little bit easier, and that fits our Australian spaces and lifestyles. Plus, you can feel good, because you know that it isn't going to end up it landfill."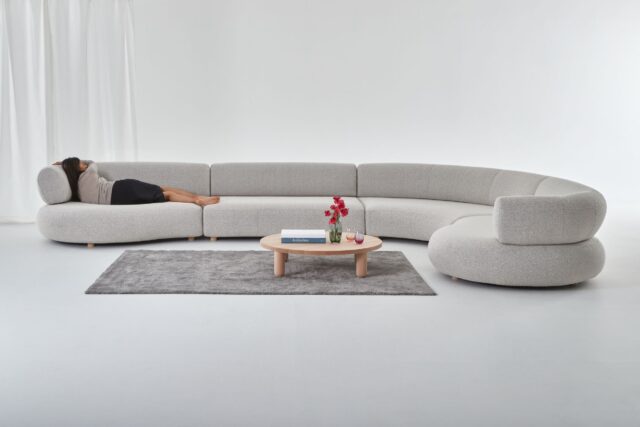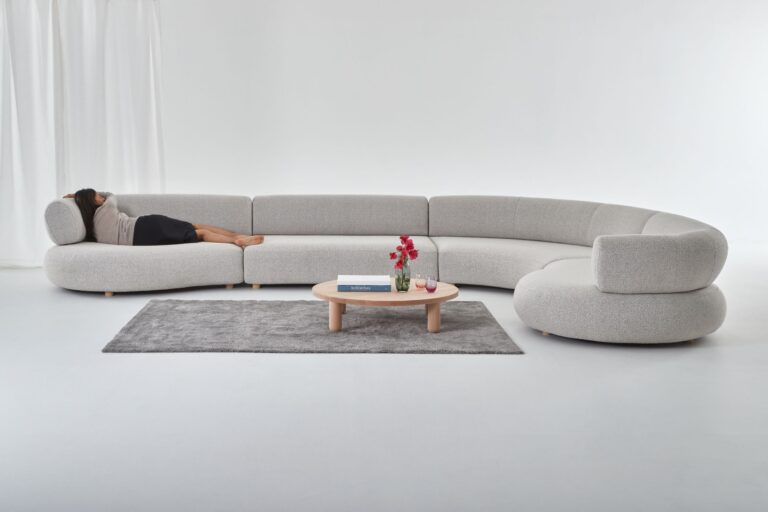 The E9 Design manufacturing process uses digital technology to precision cut a steel frame from a single length of steel and form it into complex shapes. Further, each sofa has a unique seating system that utilises steel springs, high resilience, comfortable foams and tailored, removable covers. The unique manufacturing system allows for the creation of almost any shape while minimising material wastage and facilitating efficient customisation.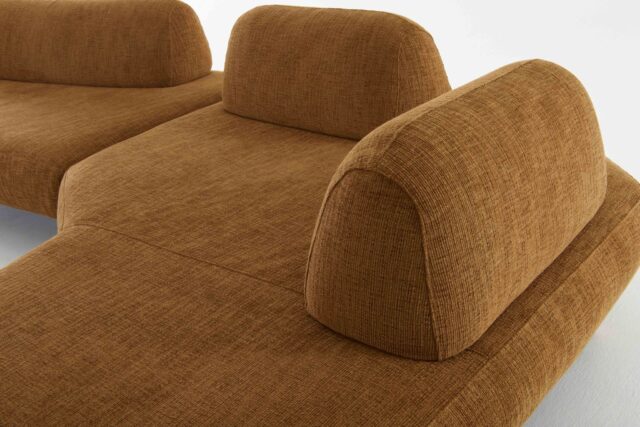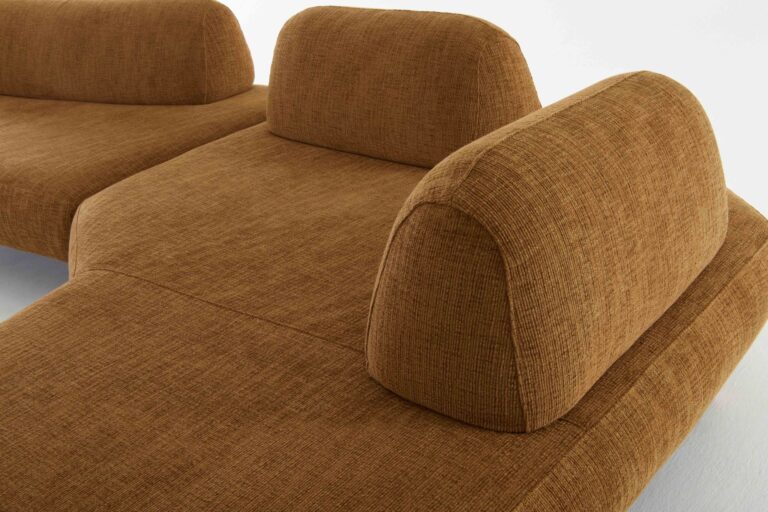 "With designers, architects and design enthusiasts looking to create a unique look and a perfect fit for their spaces, our system means that we can respond quickly and efficiently. For example, if you love our Ethos Plus sofa, but you'd like the length to be 100mm longer than the standard sizing, and want a different height leg, we can do that. And your sofa won't travel the world and take six months to a year to get to you."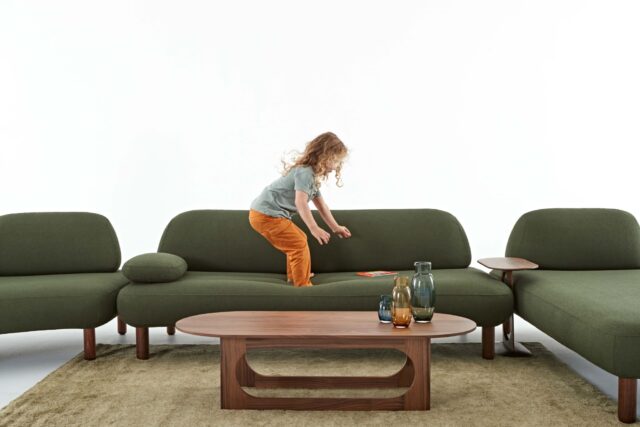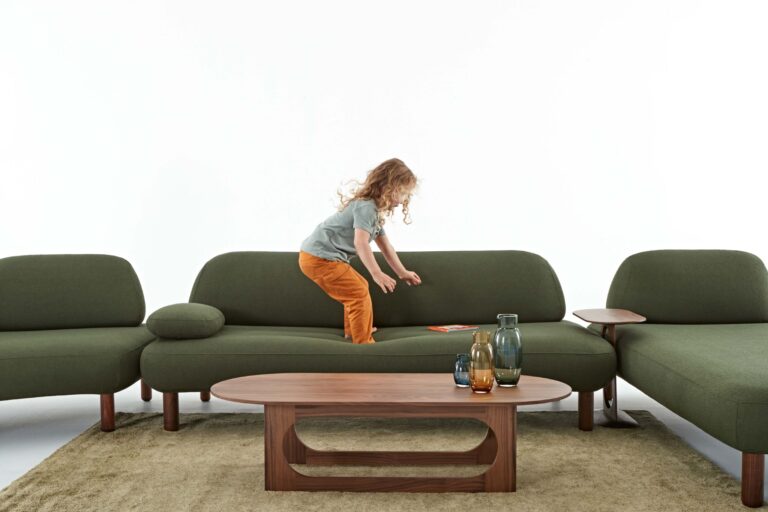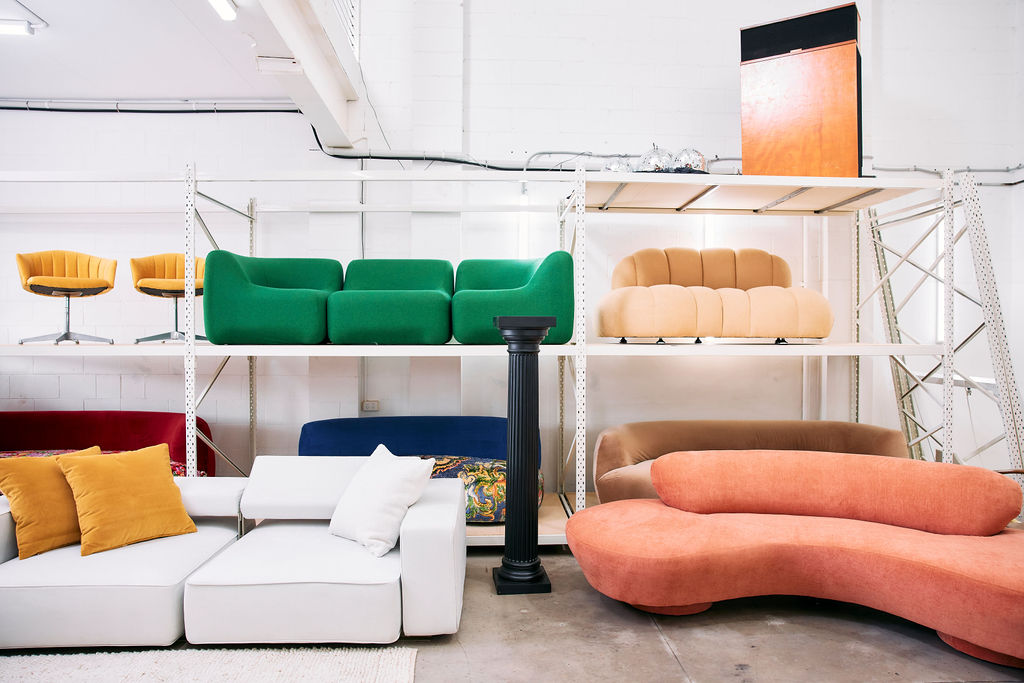 Sydney business creating colourful, bold vintage & new furniture
"I see our pieces as not just furniture but sculptural pieces and talking points. Our furniture is not for everybody,…