While Incy Interiors' Kristy Withers calls Central NSW her main base (she grew up there and moved her family back there recently), she maintains a small apartment in Sydney that she visits on a weekly basis. And it turns out, its coffee table is quite the multi-tasker!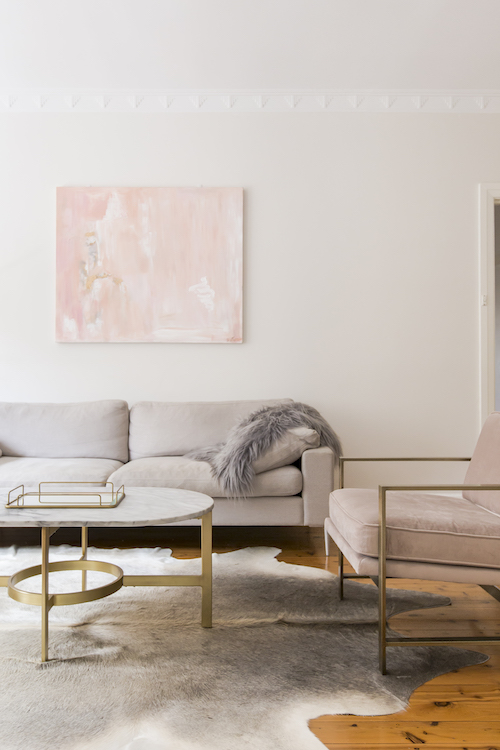 "The coffee table at our apartment is critical as it is our dining table, homework table, kids' play table and my desk! The apartment isn't huge and we use it as a base for our family plus extended family to stay whilst in Sydney. As a result, all our meals are eaten around that little coffee table!" Kristy converted the apartment's dining room into a fourth bedroom.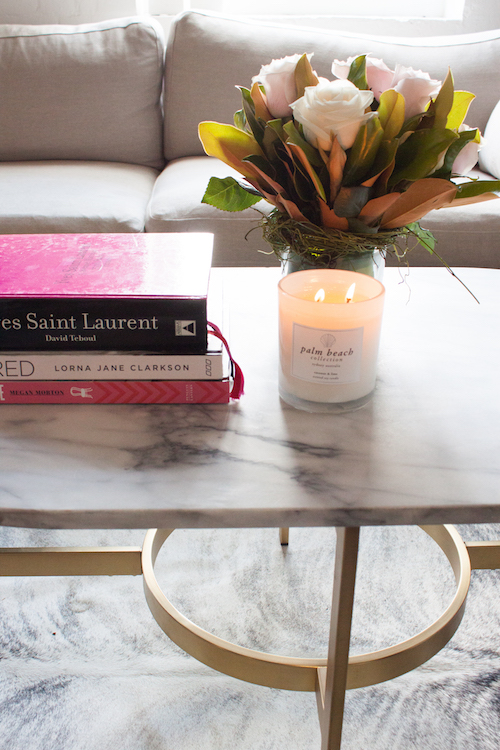 The coffee table itself is a West Elm number and combines a marble top with a brushed gold base. "After visiting Palm Springs last year, I developed a complete obsession with everything mid-century and I was lucky enough to be able to bring the obsession to life when decorating my Sydney apartment," says Kristy, who makes regular business trips to Sydney where she has an Incy Interiors office as well as the store in Chatswood Chase.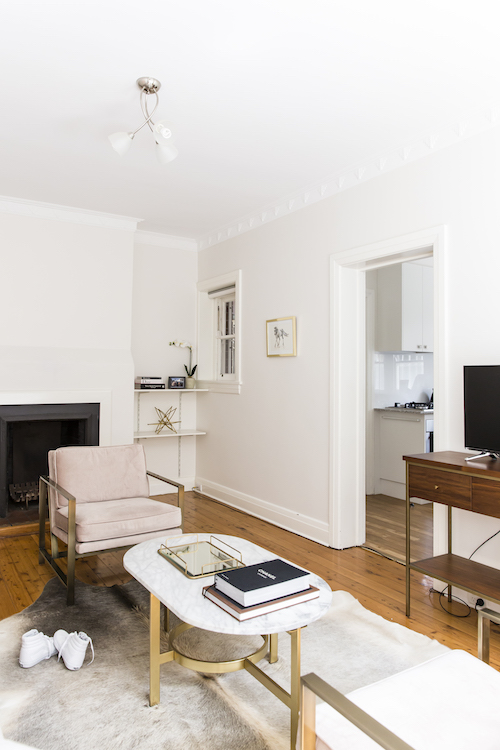 Styled with a series of her favourite things, the table features a Palm Beach coconut and lime candle which is Kristy's signature scent. "I always have one burning at home, in the office and in the store," says Kristy.
Three books sit atop the table – 'Things I Love' by Megan Morton, 'Inspired' by Lorna Jane and an Yves Saint Laurent tome too. "Megan Morton is one of my style icons –  I couldn't believe it when she suggested we do a collaboration together. Lorna Jane is my business hero – I love that she has taken a small business and grown it into a global company. Finally, the Yves Saint Laurent book just represents my love of fashion and design," says Kirsty who loves styling with fresh flowers too. "On the coffee table is also a beautiful bunch of pink and white roses.  I always try to have fresh flowers, it's my one little luxury."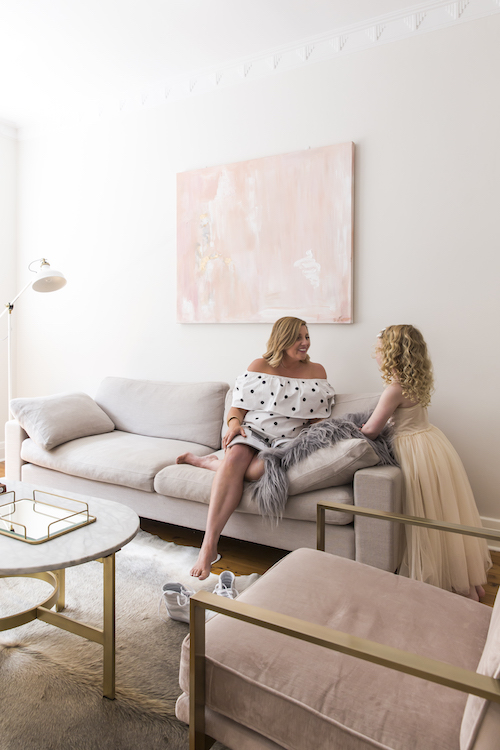 As for styling tips, Kristy keeps it simple and believes in three key elements: "A bunch of flowers for beauty, a stack of books to spark conversation and a decorative accent such as a mini sculpture for interest," she says.