A new look for Palm Beach Collection called for a new photoshoot at Manyara Home on Sydney's northern beaches and Interiors Addict went behind the scenes.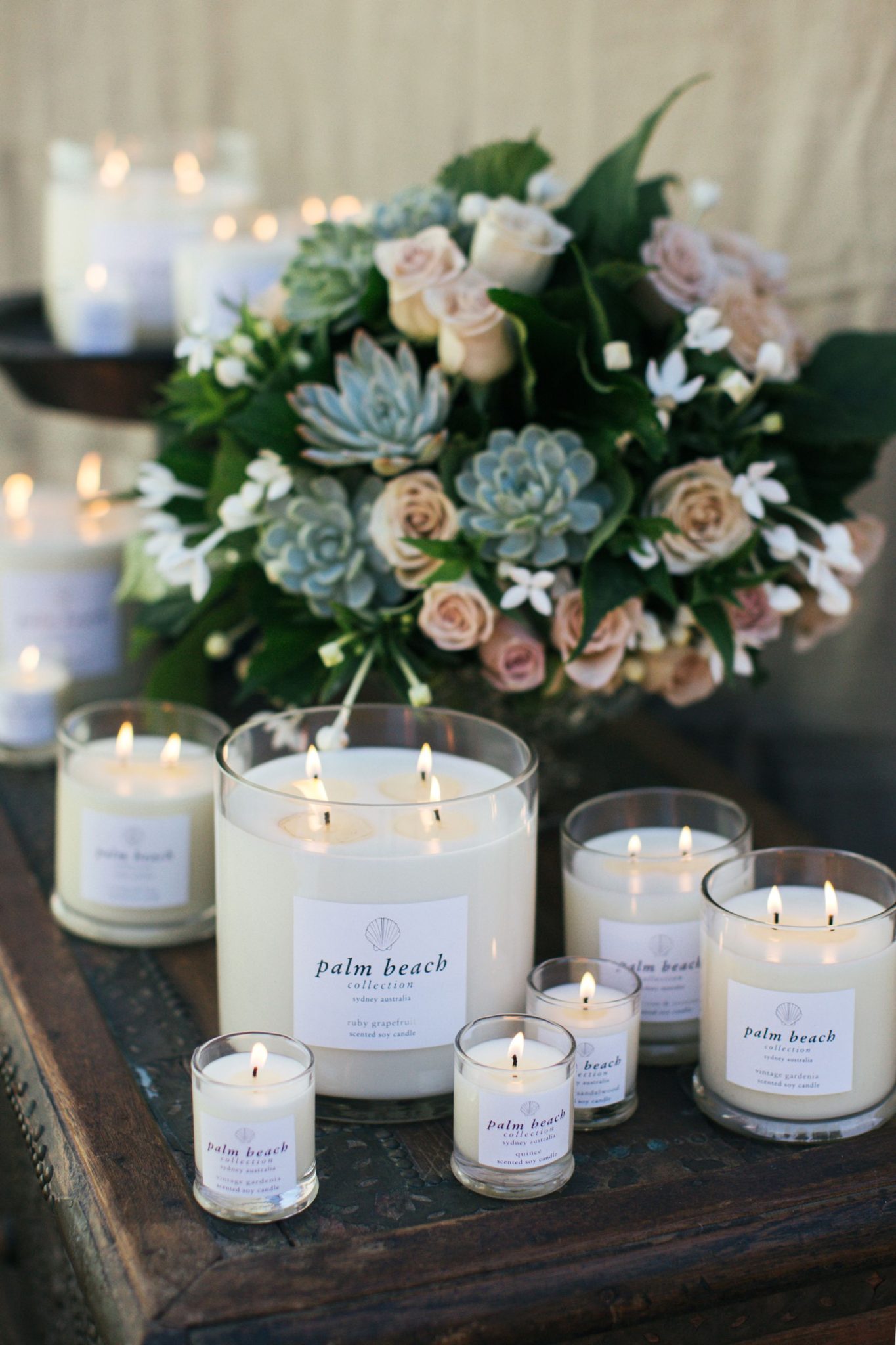 The Palm Beach Collection story started in 2009 when brother and sister duo Kirsten Walker and Mike Grey gave up their day jobs and combined their love for the ocean and Palm Beach to create the brand. Last month, Kirsten's baby daughter Indigo got her first taste of the family business, "assisting" on the shoot (she's so cute I think she probably should have been in it!).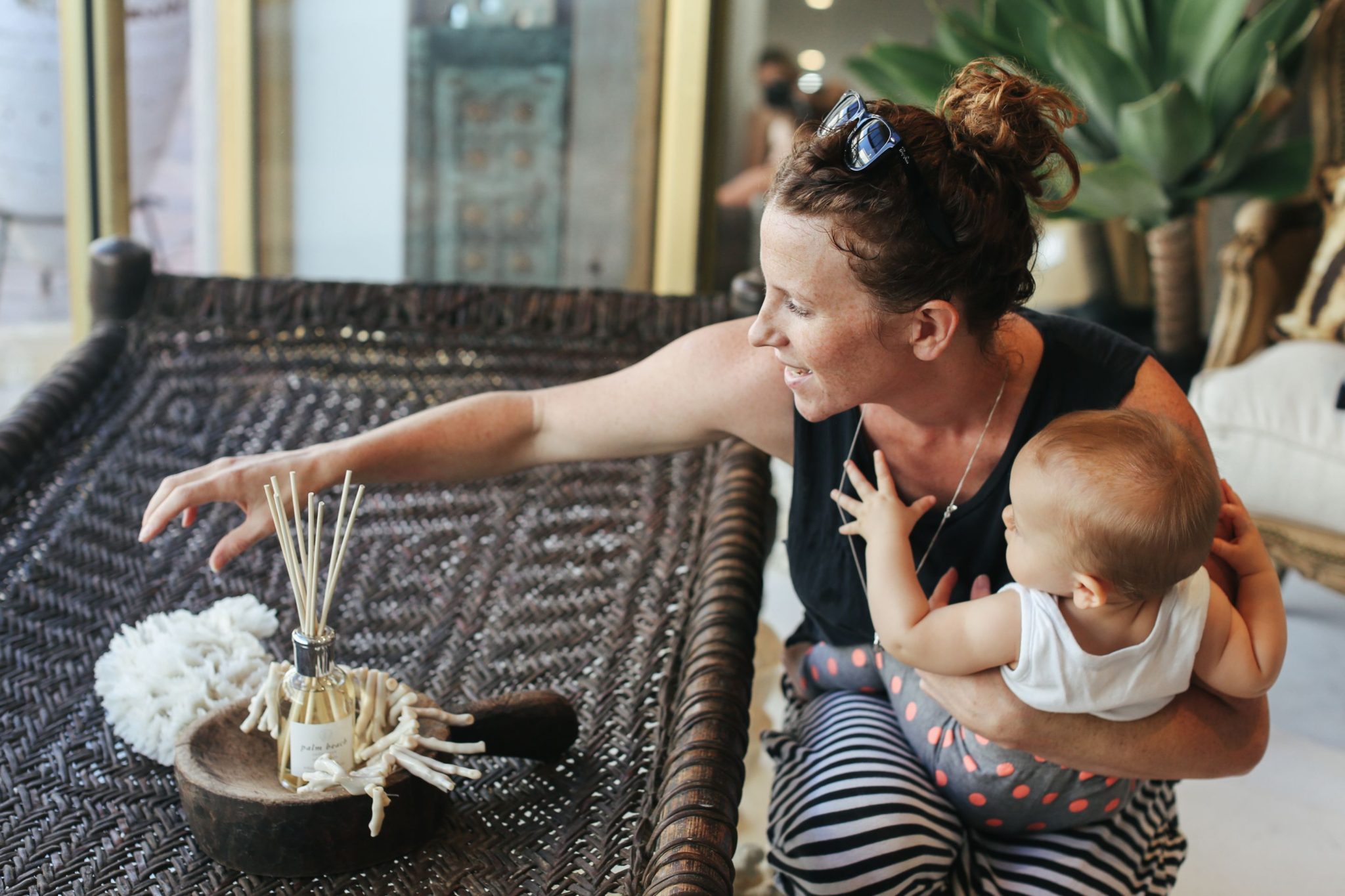 The new collection was shot at Manyara Home in Newport and styled by its owner, Rouba Alamein, a friend of Kirsten's. "We love working with Rouba because she is such a passionate person and has an incredible eye. She understands the Palm Beach Collection vision and as a retailer herself, knows exactly what we want from the shoot. We have very similar brand aesthetics and feel."
Kirsten and Mike have travelled the globe to research and develop what they believe to be the best fragrant creations from international experts in the art of perfume. After a trip to Paris, the perfume capital of the world, last year, they came home inspired. "We are creating a new expression for the brand," says Kirsten. "Palm Beach Collection has experienced exceptional growth in a short period of time and we needed to keep moving forward and offering something we think is unique for our market."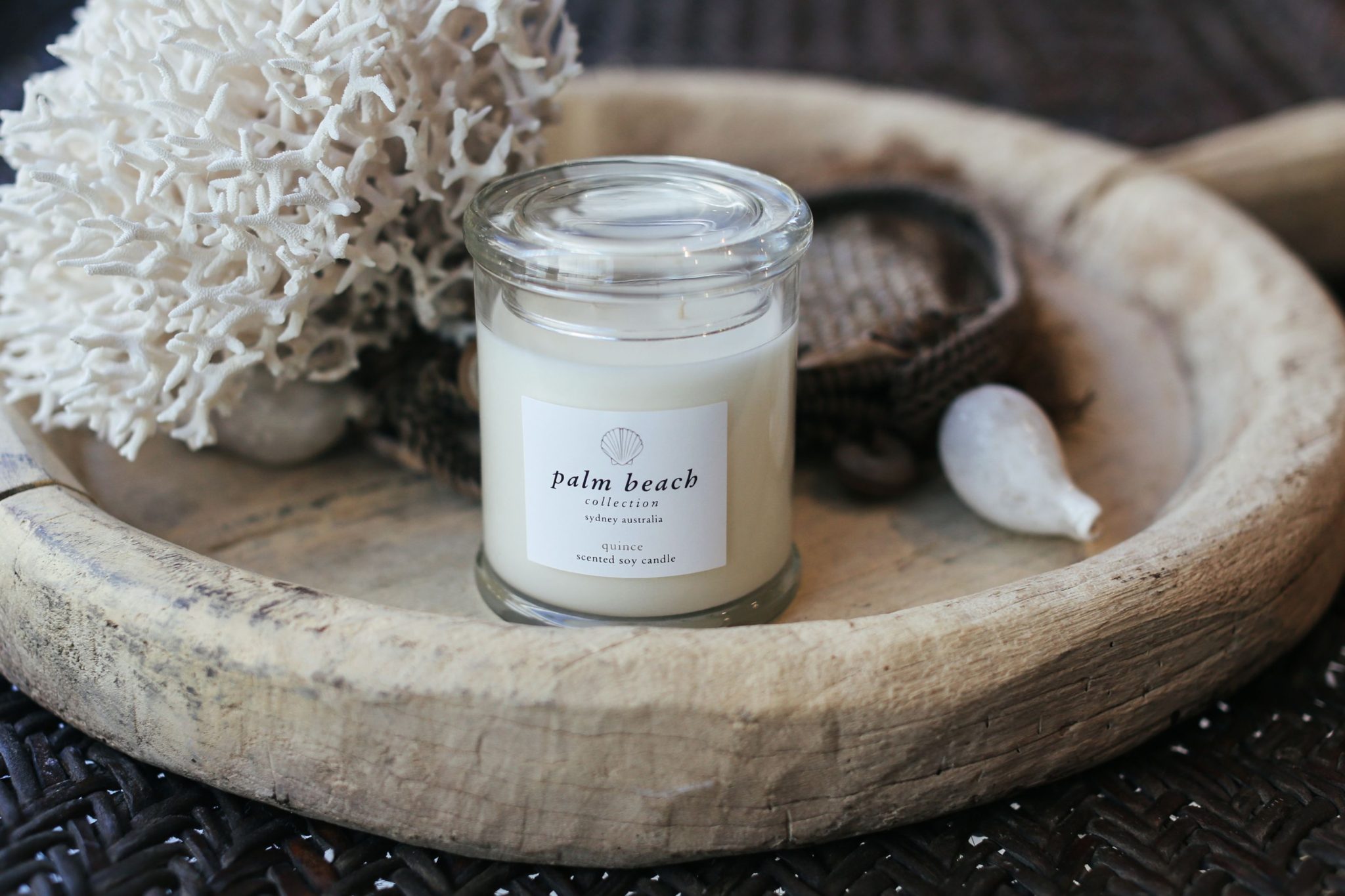 There's certainly no shortage of Australian-made candle brands these days, so standing out is a constant challenge."We want the brand to tell the total lifestyle story so we streamlined the packaging and introduced the colour blocking on the base to differentiate between scents. We are also planning to expand the range with the release of travel tins, a pump hand soap and soap bar later this year."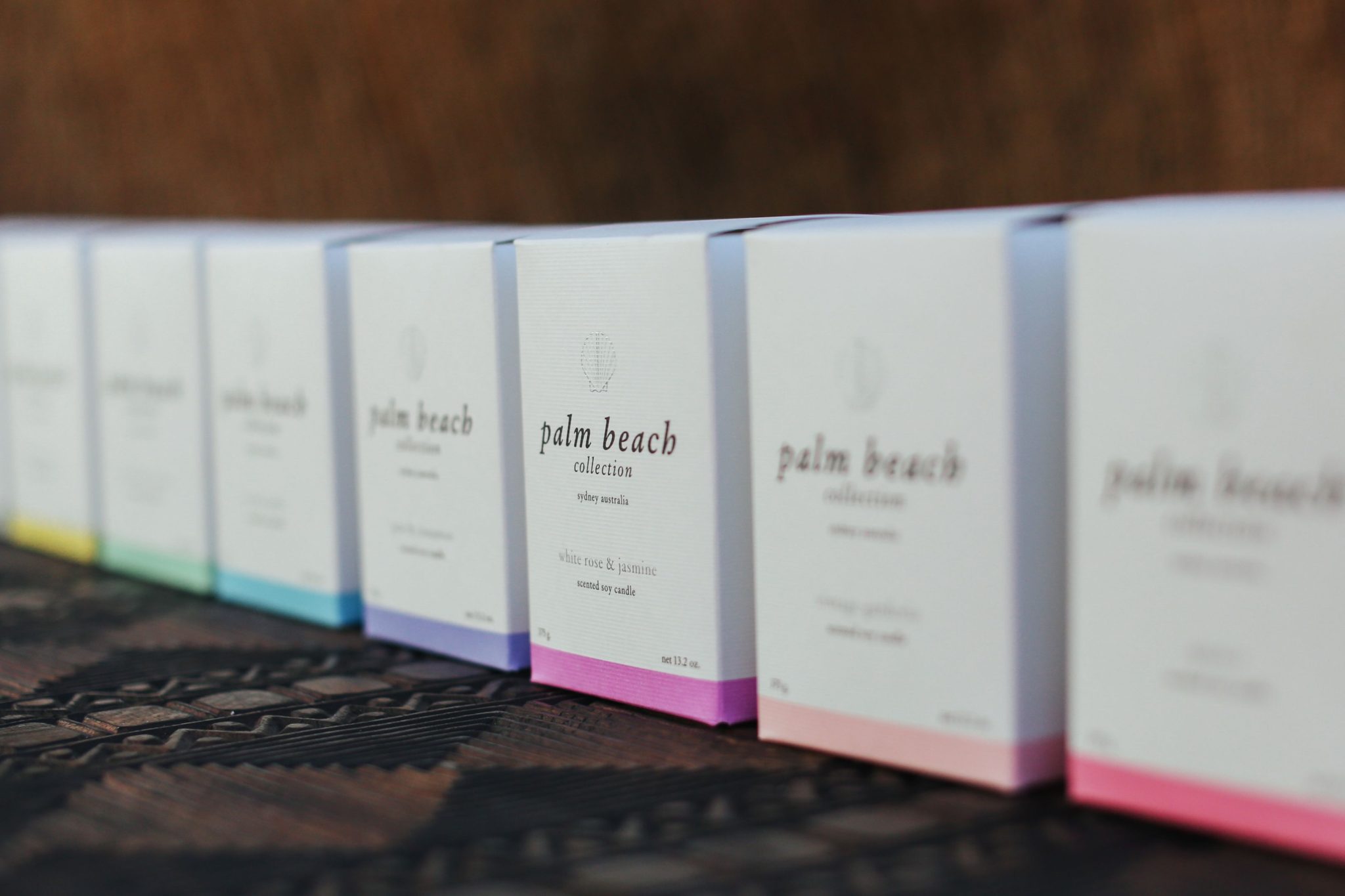 14 scented soy wax candles and alcohol free reed diffusers make up the new collection, including bestsellers Coconut & Lime, Tahitian Mango, French Vanilla and White Rose & Jasmine, and the addition of Quince.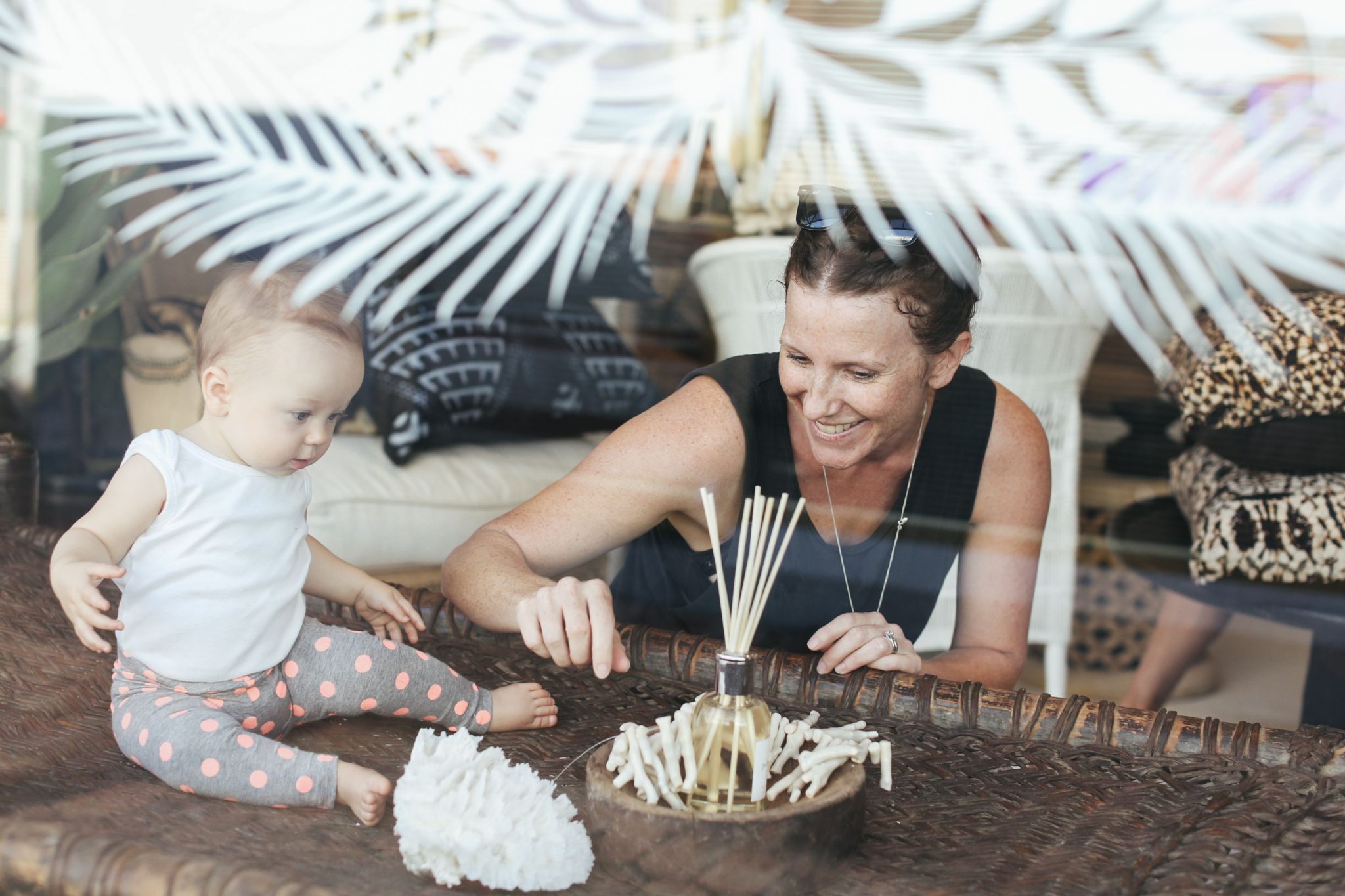 Indigo certainly seems to be impressed by the new look! Find local stockists or buy online at the Palm Beach Collection website.