If you're not following Steve Cordony's gorgeous personal account and that of his Rosedale Farm property you'd best get amongst it! A veritable treasure trove of inspiration, Steve manages to make things look glamorous but welcoming at the same time. And it's for this reason that we caught up with him to find out how to elevate our festive season tabletop styling this season.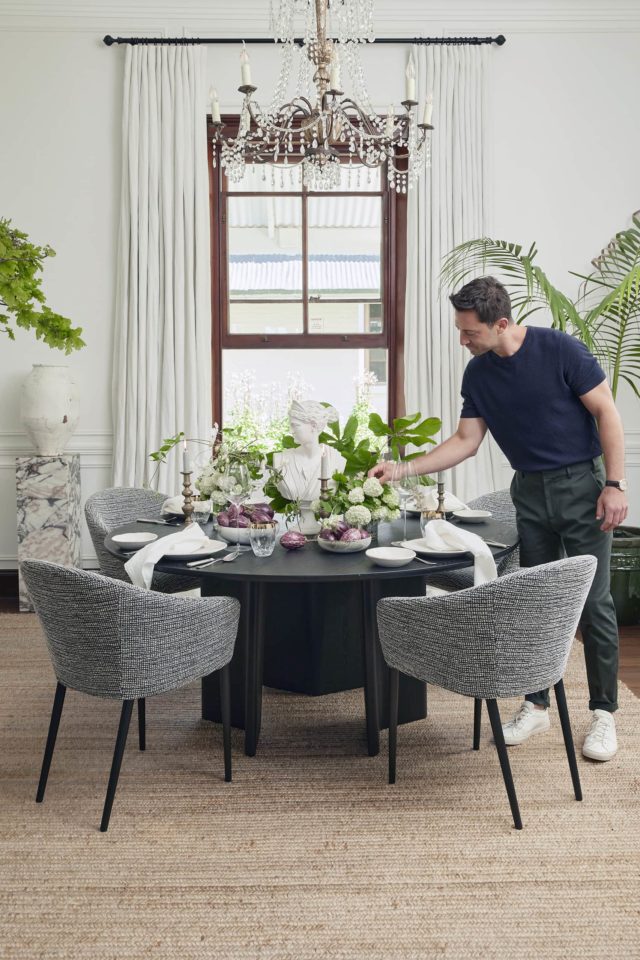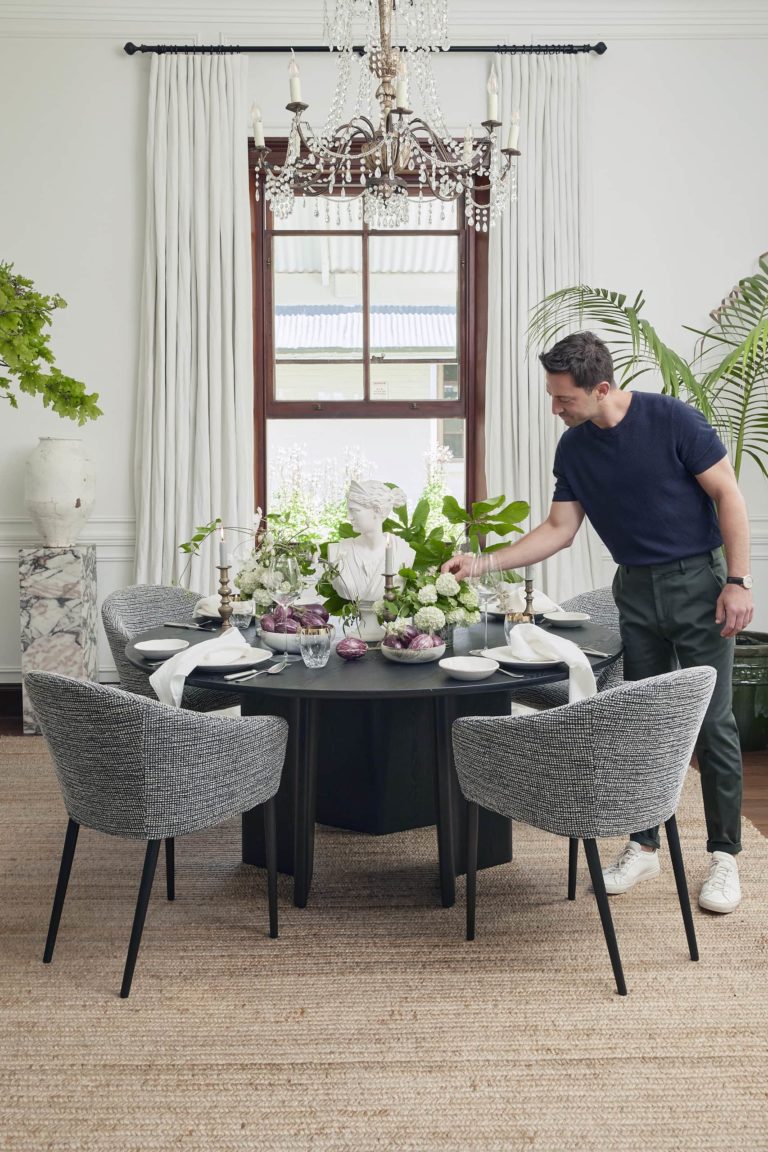 Festive but stylish
One of the central challenges when creating a Christmas theme for your home is how to make it work with the existing aesthetic, but Steve has a trick. "The easiest way to do this is to play with one hero colour that is derived from your interior, and add a metallic accent. Whether that's gold, chrome or rose gold, the pop of high polish automatically makes it feel like Christmas, and adds glamour to any tablescape," says Steve.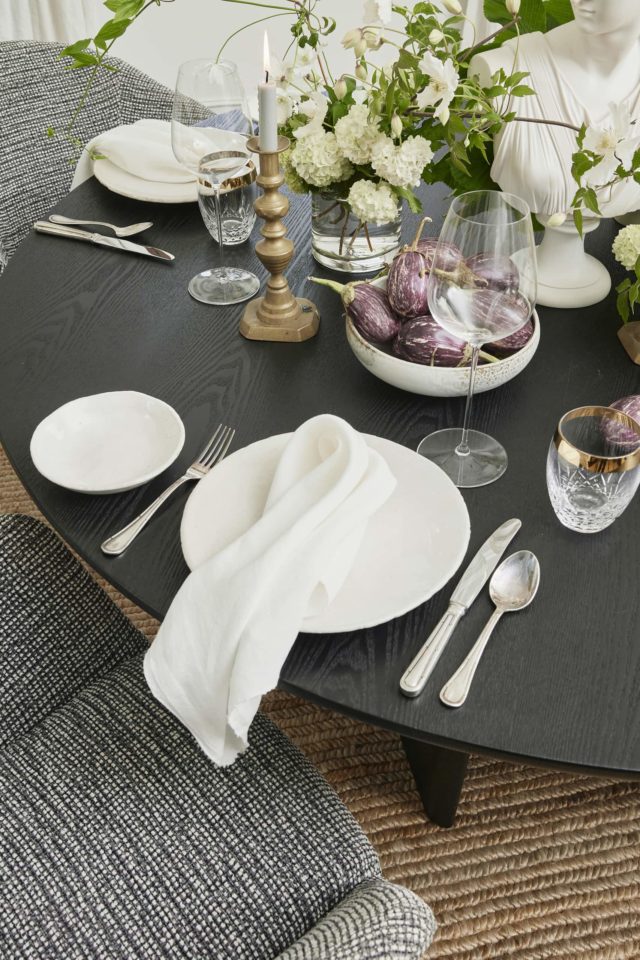 Get resourceful
With the cost of Christmas already pretty sky-high, using what you already own is a great way to save a few dollars and this is especially true when it comes to flowers. "Styling with what you have in the garden is the best way to make your styling feel authentic and creative. Using what surrounds you, adds to the drama of outdoor entertaining, which then becomes an extension of your landscape," says Steve.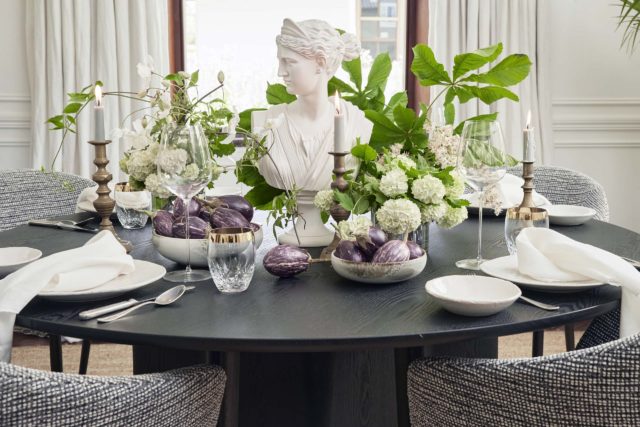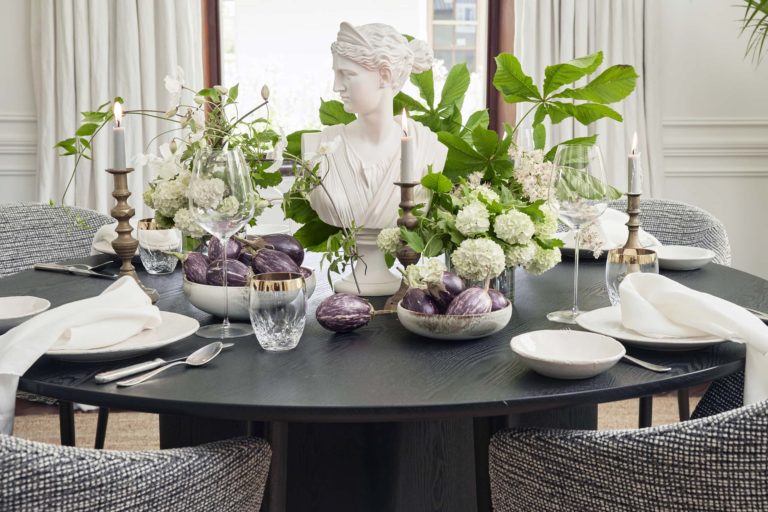 Outdoors vs indoor Christmas tabletops
The Australian climate means that we often spend the summer holidays, and festive period, outdoors but just how should you differentiate your indoor and outdoor tabletops?
"For outdoor styling I like to be a little more informal and add more textures and softer styling. A loose folded napkin, having no tablecloth, and more whimsical loose 'garden' florals always feel tailored yet informal for outdoors," says Steve.
By contrast, Steve likes to take a more formal approach to indoor dining with layering, formal dinnerware, en masse florals, candles and tailored linen on his Christmas tabletop.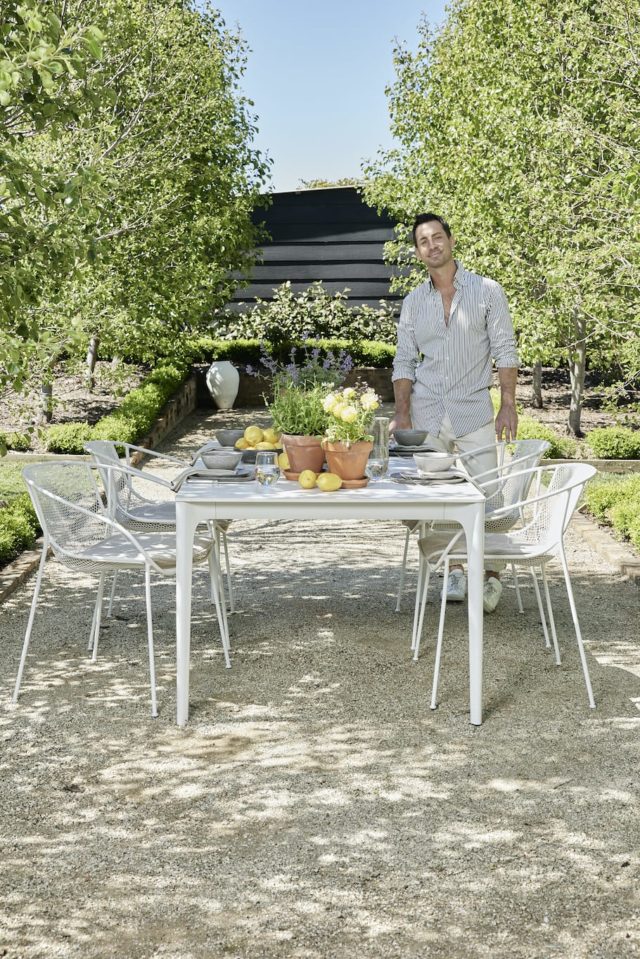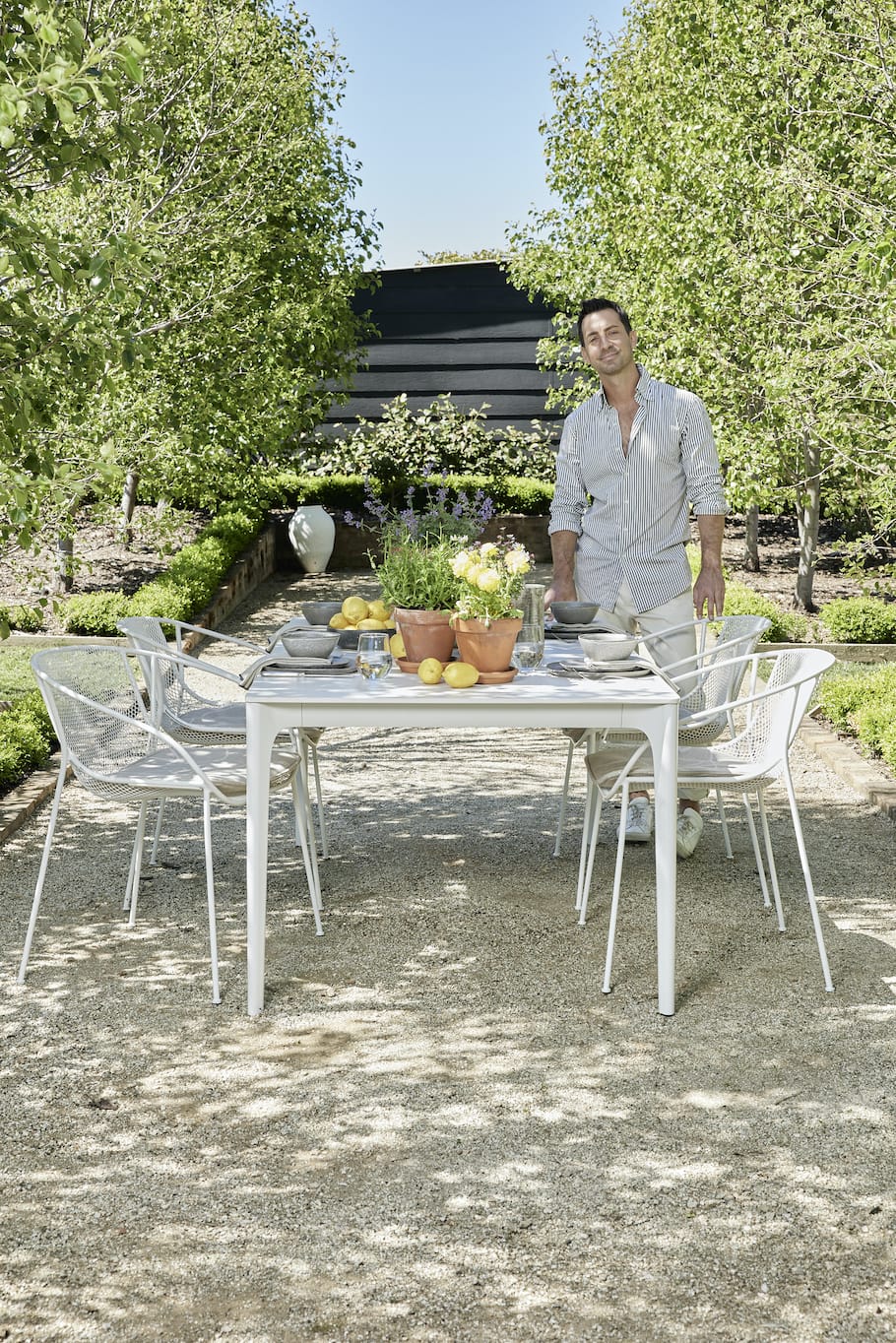 Steve's Christmas Day tabletop look
This year Steve will be in Sydney for both Christmas lunch and dinner but he will be bringing inspiration from his rural property in Orange, Rosedale Farm. "I am styling the table with fresh green herbs, garden flowers and fruit and vegetables, as I think it's so important to use elements that can be re-used post event, whether that means planting the herbs in the garden, or using the edible elements for the next occasion," says Steve. He will finish the look with beeswax candles, natural linen napery and hand written place cards for a personal touch.