Given it's so easy to purchase with the click of a button, and life is busy for most, you've got to work quite hard to get people to leave the comfort of their homes these days. But in welcome news for lovers of bricks and mortar shopping, the tough retail climate is forcing brands to innovate and the latest such attempt is a collaboration between The Daily Edited (TDE.) and interior stylist Steve Cordony who has created a luxe 'apartment' at its Sydney flagship store.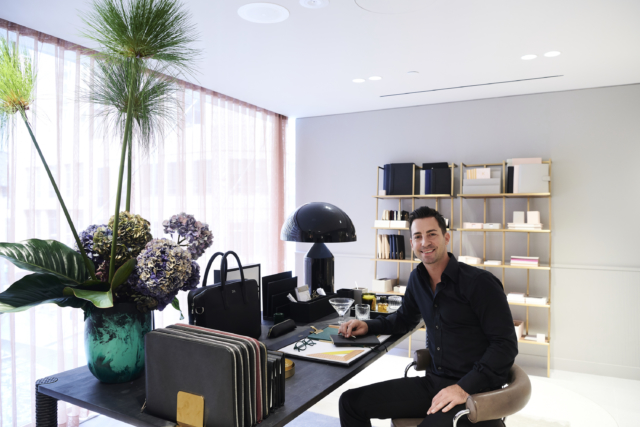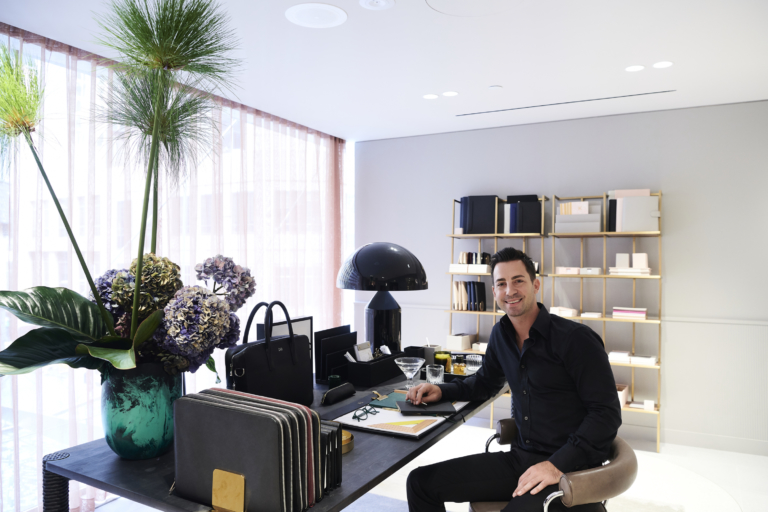 Full of Steve's most coveted items, the collaboration is designed to showcase the latest interior trends while highlighting new season collections from TDE. "We engaged Steve to launch the series as his aesthetic fits with the TDE. brand. I wanted him to create a new masculine feel for the store and give our customers a new shopping experience," says TDE. co-founder Alyce Tran.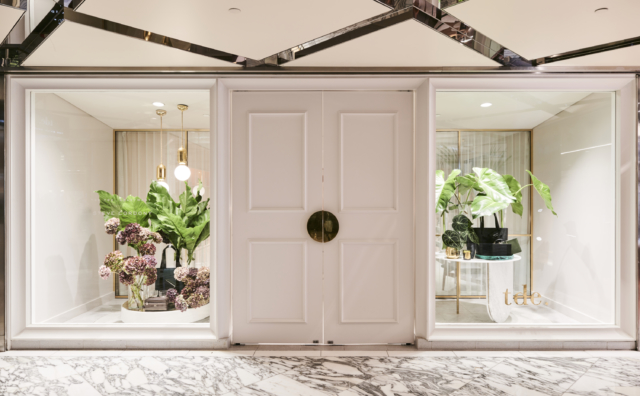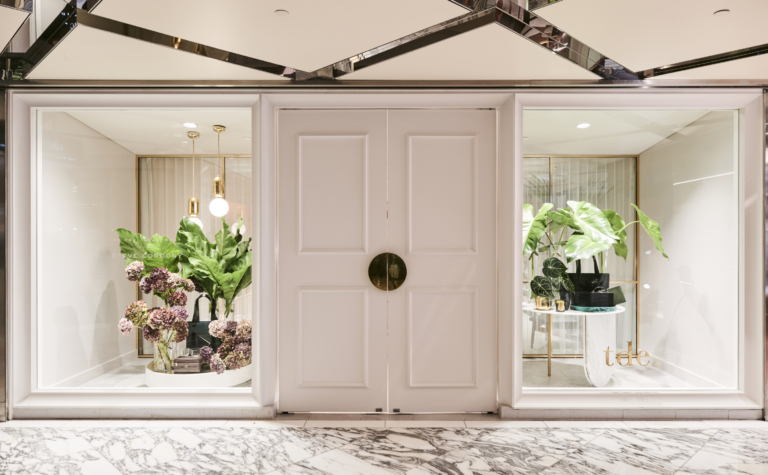 "The apartment is designed exactly as that – an apartment with a bathroom, office, bedroom and living spaces. I was asked to style a new look for the store and showcase some of my favourites brands and products," says Steve whose edit includes a gorgeous selection of homewares including candles, bedding, cushions, glassware, vases, lamps and so much more.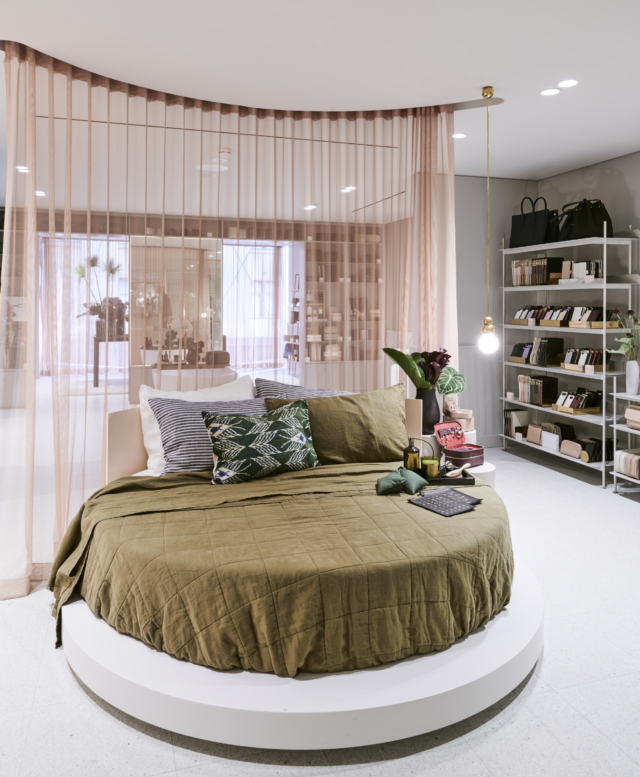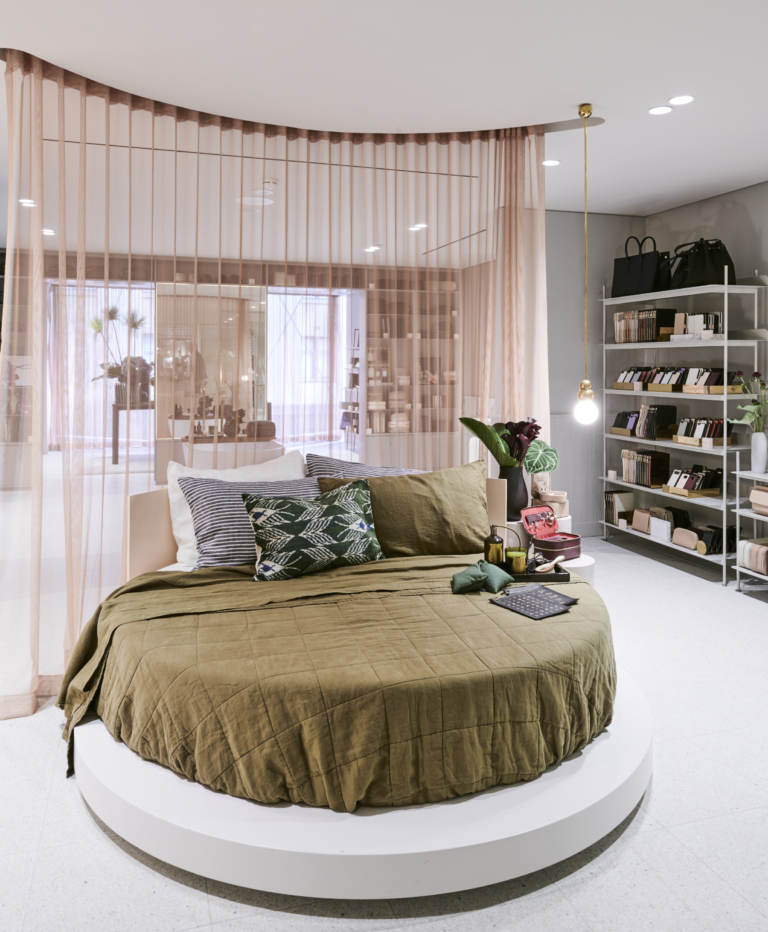 "I wanted to create a sense of theatre within the TDE. apartment. My objective was to overlay the existing dusty pink and grey colour palette in store with new autumn colours and give the store a masculine edge with bold texture and patterns to showcase some of my favourite products. The colour concept was shades of green, burgundy and black with metallic gold accents, being one of my favourite finishes," says Steve.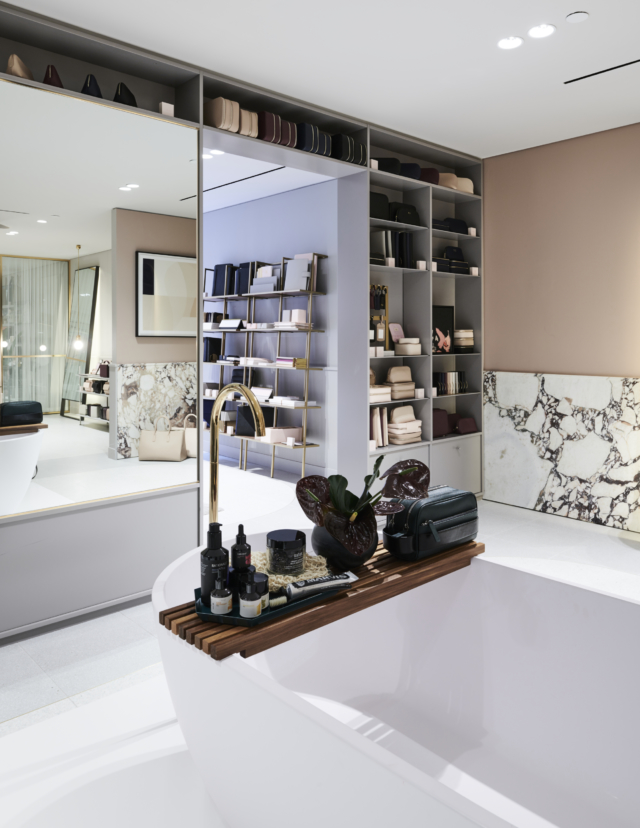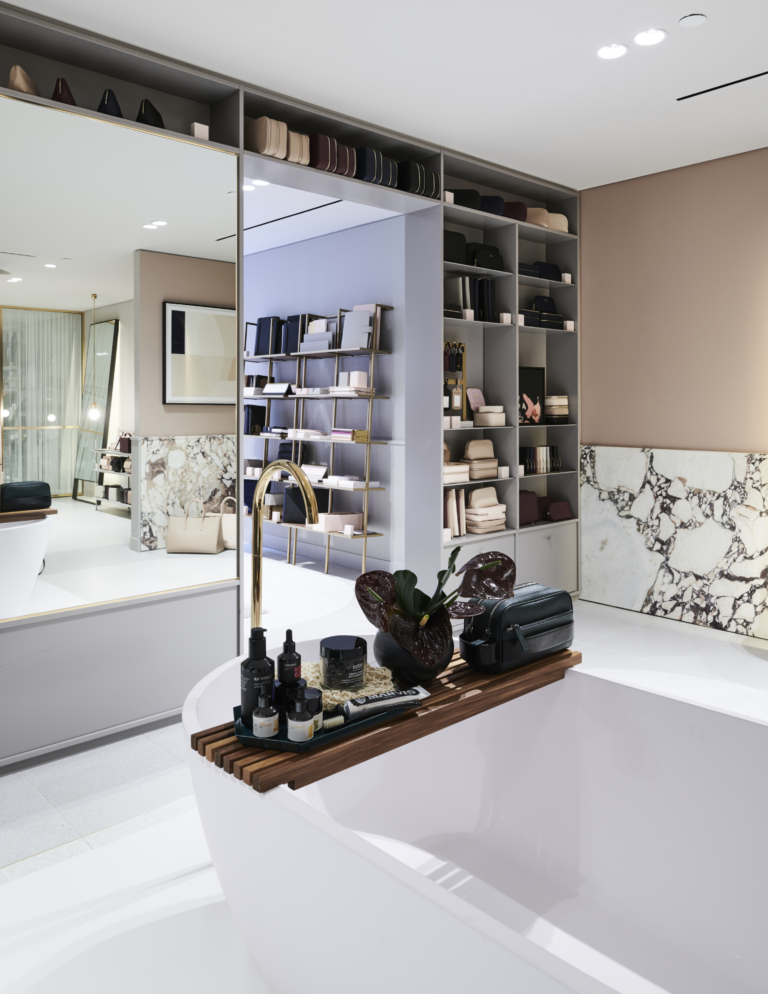 The masculine feel has certainly been cultivated with deep greens and burgundy set against large, lush foliage – the bold shopfront greenery is particularly effective. The iconic Atollo lamp is a highlight (we featured it recently) as well as gorgeous Tom Dixon trays, Dinosaur Designs and Becker Minty wares and a Kerry Armstrong artwork.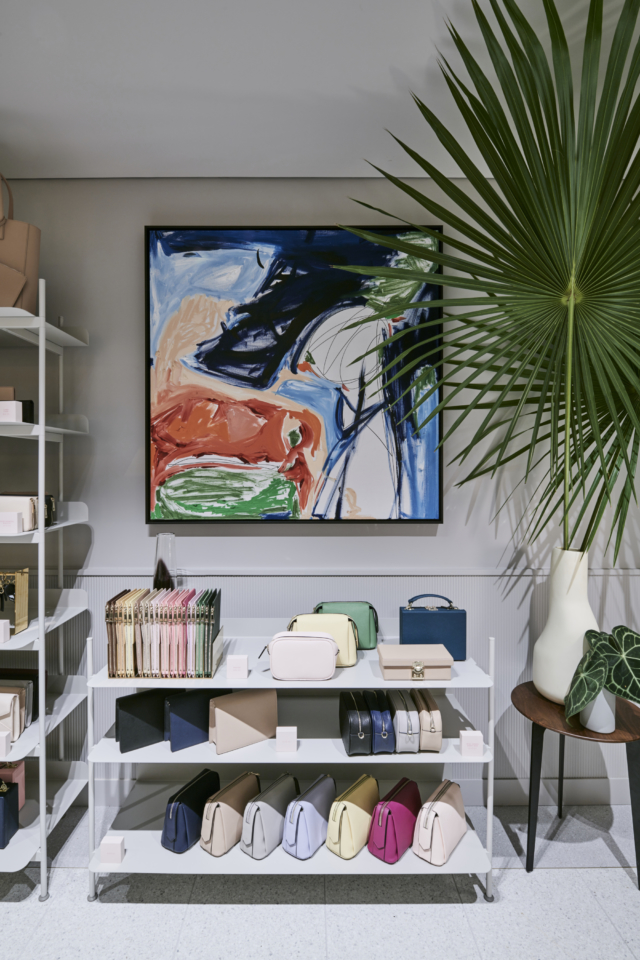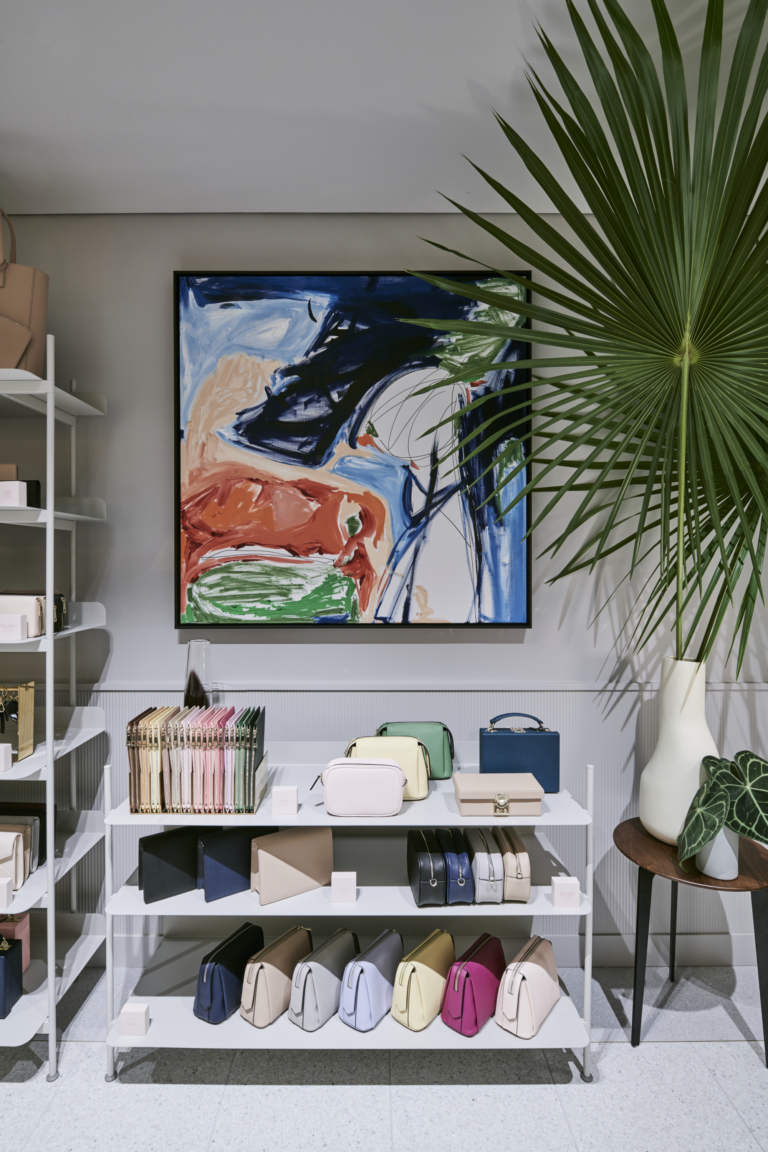 A fan of the brand, Steve owns many items including personalised desk accessories, iPhone covers and bags. "I love how innovative the brand is. Apart from the great products which are so chic with such a huge, diverse range of options, Alyce and the team continue to think of new ways to monogram, new colours and designs and brilliant collaborations with designers (I especially love the Dion Lee collection) and likeminded taste makers," says Steve.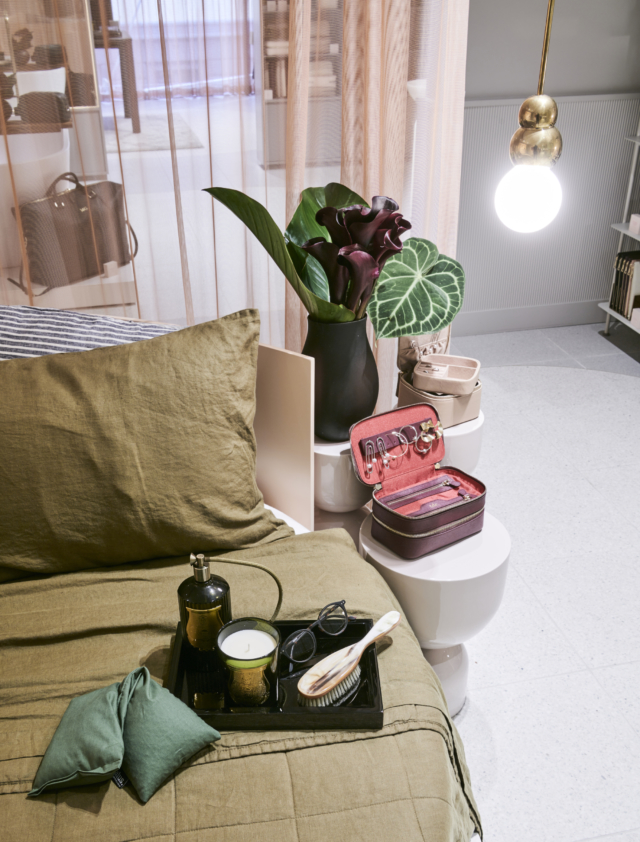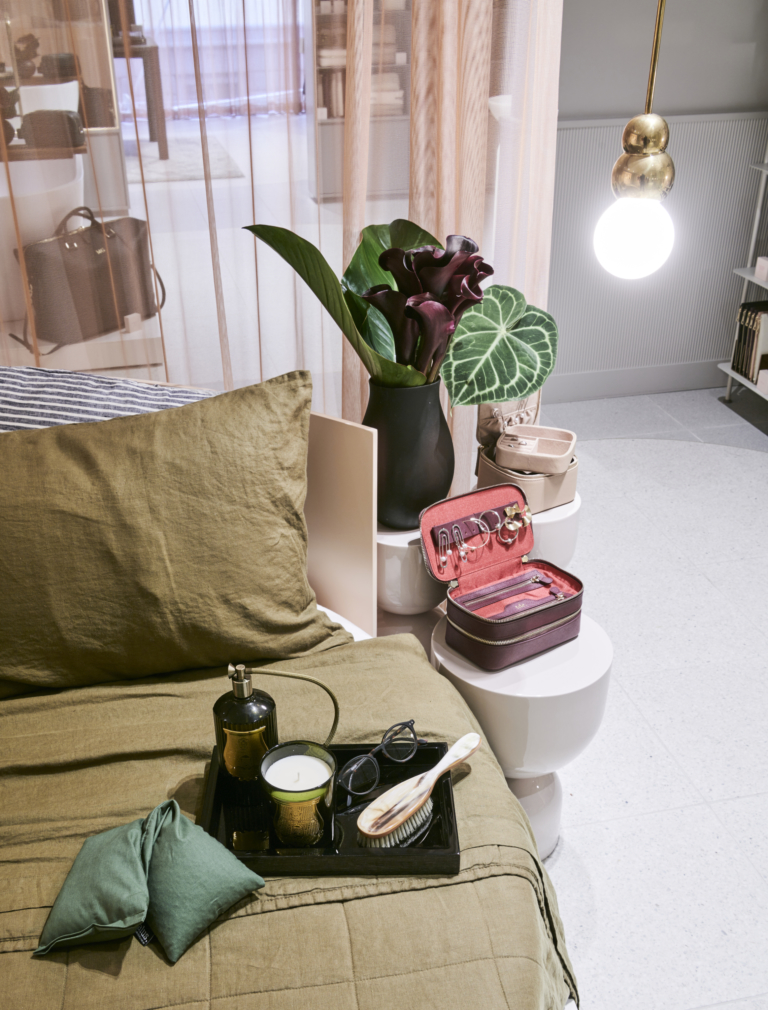 Steve's edit is on display for the month of April and all the pieces within it are available online.