With prices starting at just $5, the new limited edition industrial range from BIG W is sure to be a hit – but you'll have to hurry as it's only in stores for a month! "The Industrial collection takes inspiration from old factories and industrial spaces, and showcases a range of rustic edgy style furniture that is finished with brushed metals and timbers, making a bold interior statement in any home," says Monique Yallouris, the category manager for BIG W's About Home collection.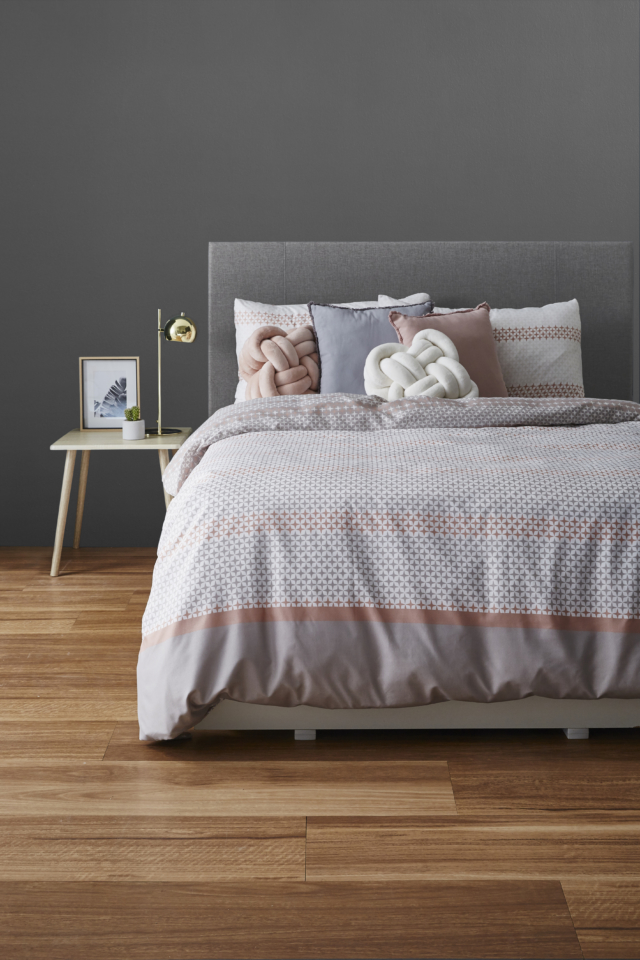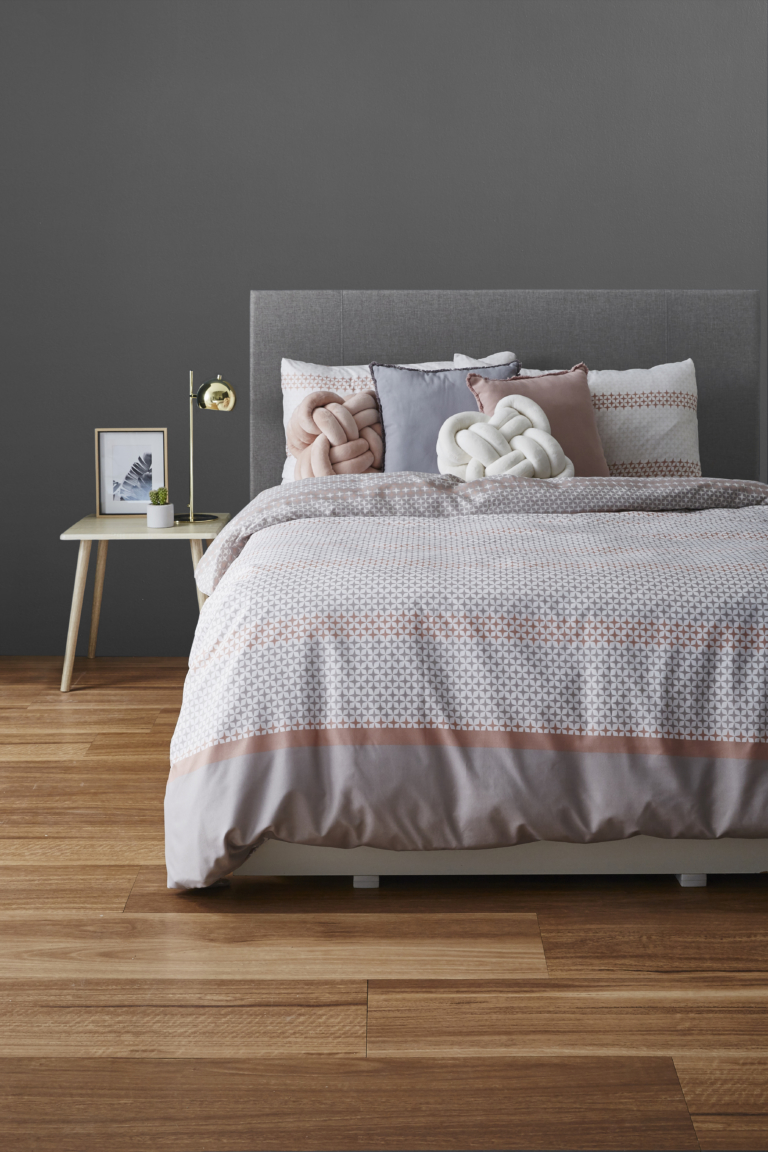 Key items, available from tomorrow (9 August) include bedside tables, a chest of drawers, console table, coffee table, bookcase and bar stools. And for just $15 each, the knot cushions are back in four new colourways – black, blush, white and grey. "The knot cushions are on-trend and finish off any bed layering. The Lift Up coffee table is another favourite as it's a stylish, smart storage option and we love the console table as it's sleek and modern," says Monique.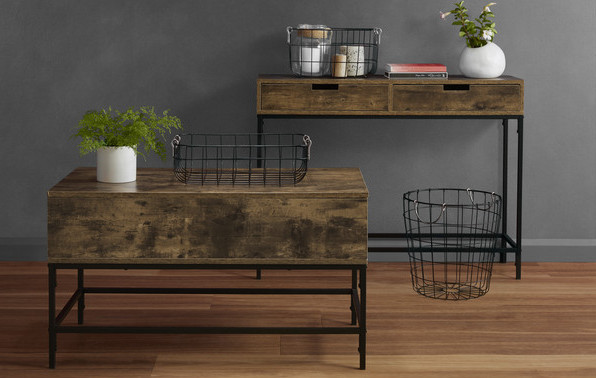 As for the enduring appeal of the industrial look, the designers believe it comes down to constantly tweaking the aesthetic. "The versatility of metal has largely driven the repeat appeal of industrial style, and every season there is a reimagining of how to use it to modernise your home. Seasonal updates with tempered glass, varying shades of timber and metallic highlights have helped to drive the ongoing appeal in the market," says Monique.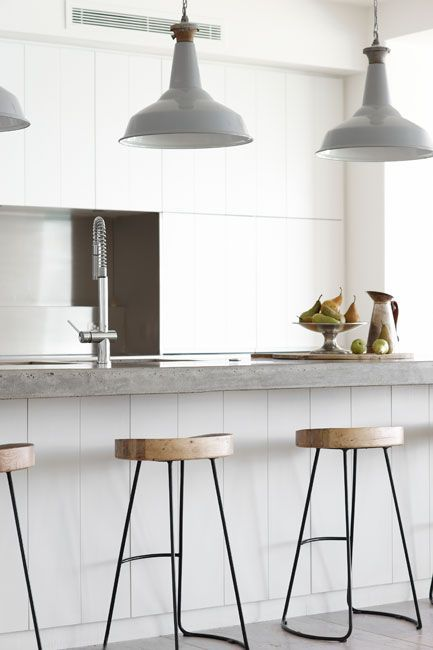 "We are focused on providing customers with a range that is on-trend and stylish, but also affordable. This style has traditionally only been achievable at the higher end of the market so we're delighted to bring to market an option to suit all budgets," says Monique.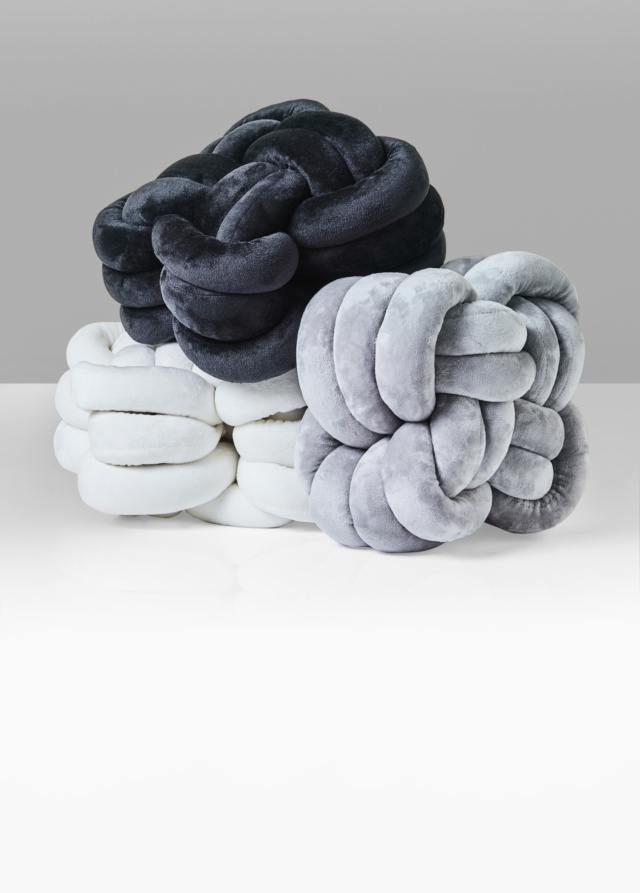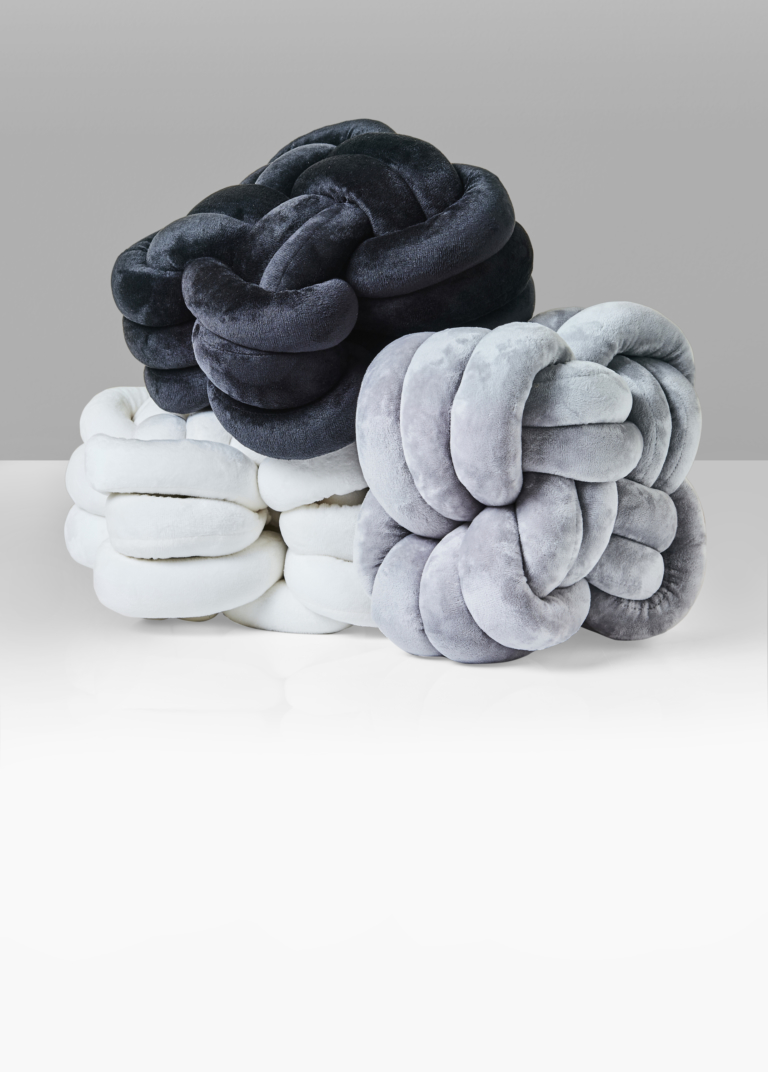 "Our customers have told us they want great quality style for their home at affordable prices and we have been working with our internal design team and suppliers to bring together a range that delivers on that. This includes our very own House & Home brand, designed by our in-house team who take cues from global trends and adapt for our market and conditions," says Monique.