We just loved this Sunset Chalk Paint Ombre Cabinet by Annie Sloan and we had to ask her for the step-by-step guide to creating it so you can have some upcycling fun too!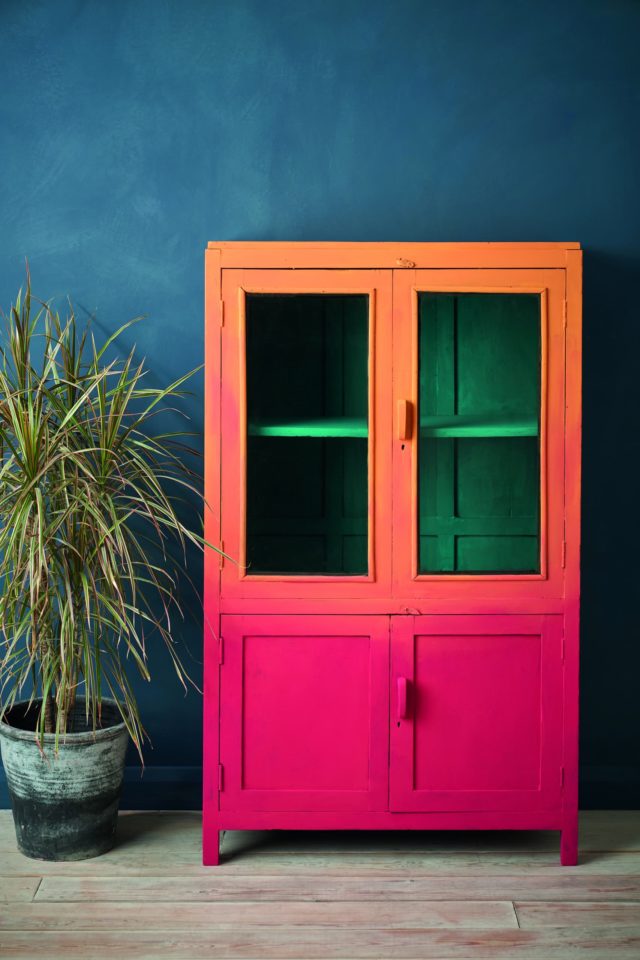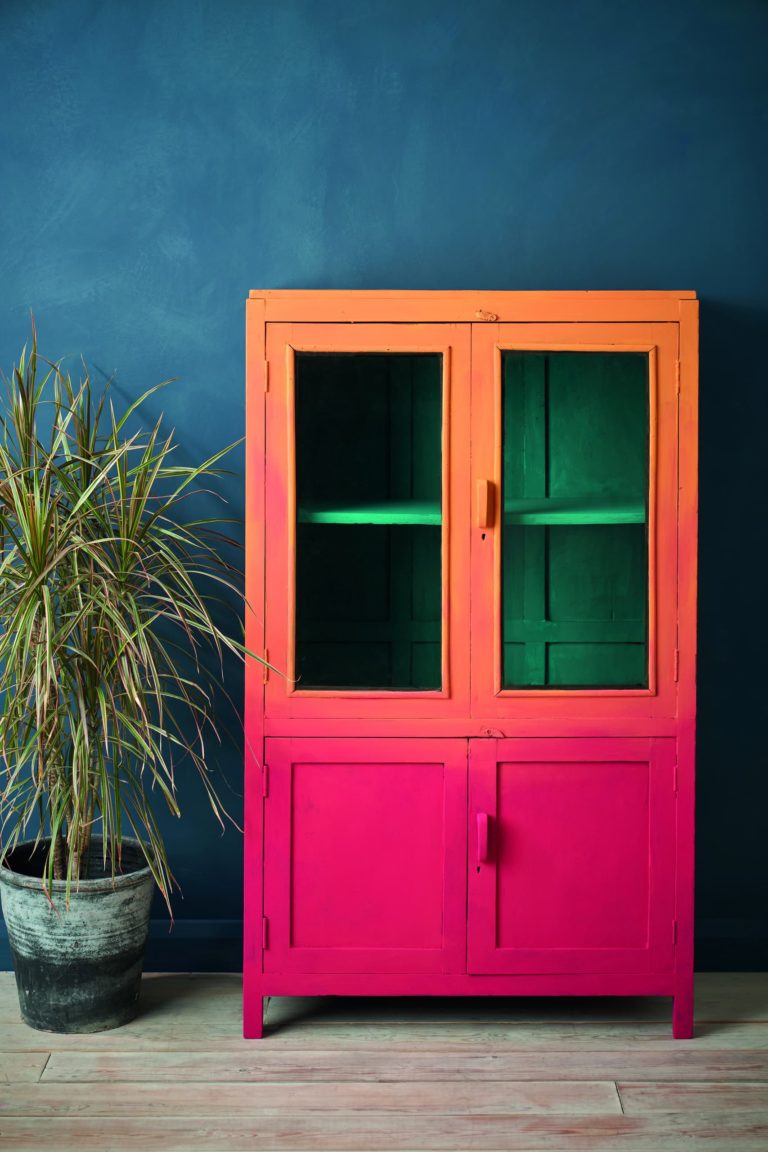 You will need:
1 x 1L Chalk Paint in Capri Pink
1 x 1L Chalk Paint in Barcelona orange
1 x 1L Chalk Paint in Florence
2 x Large Chalk Paint Brushes
2 x Large Flat Detail Brushes
1 x 500ml Clear Chalk Paint Wax
1 x Small Chalk Paint Wax Brush
1 x lint free cloth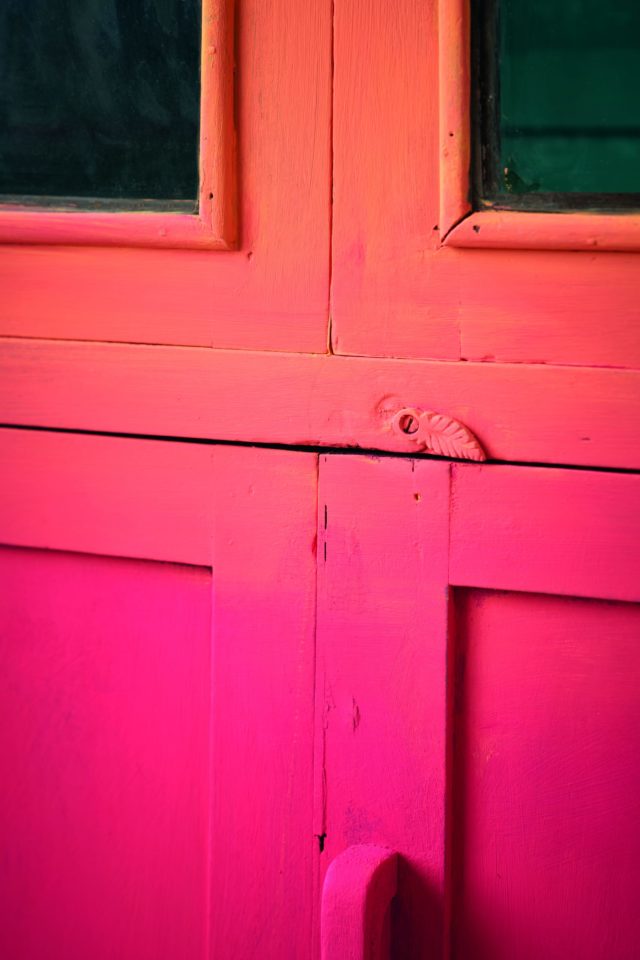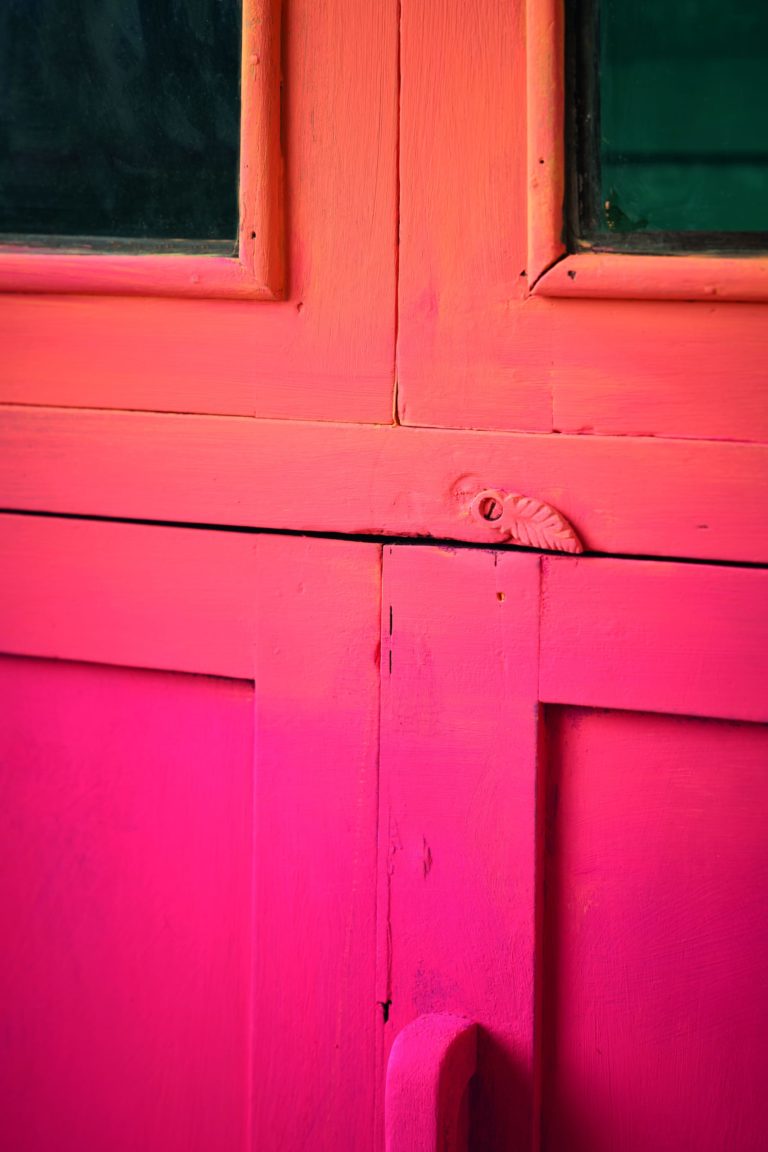 How to
To recreate this ombre at home, begin by painting the bottom of your furniture with a thin first coat in Capri Pink Chalk Paint. Brush in all directions. Then do the same with Barcelona Orange Chalk Paint to cover the top half of your piece. Repeat the process to give full coverage of each colour. There will be a distinct line between the Capri Pink and Barcelona Orange halves.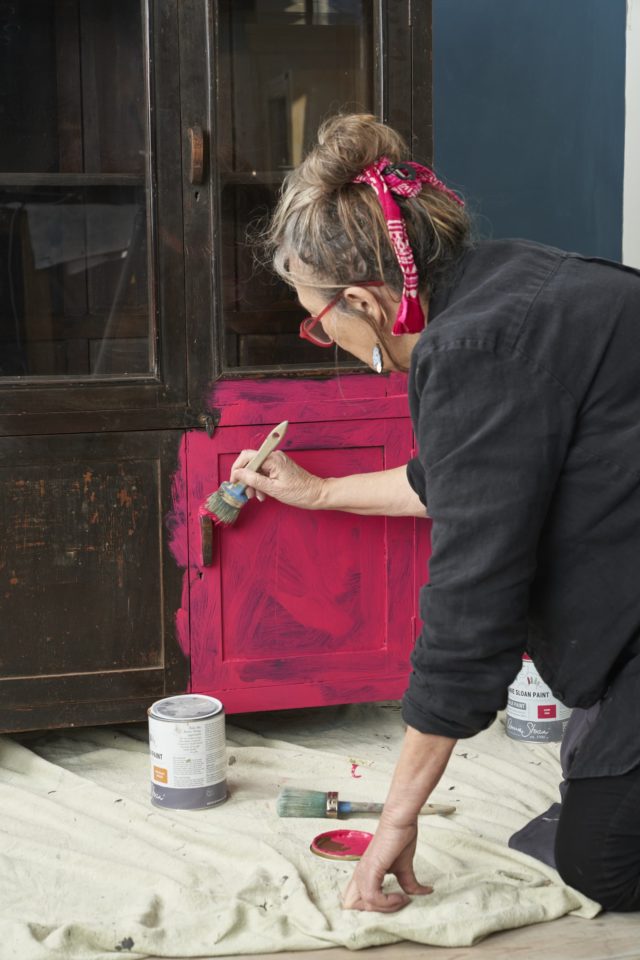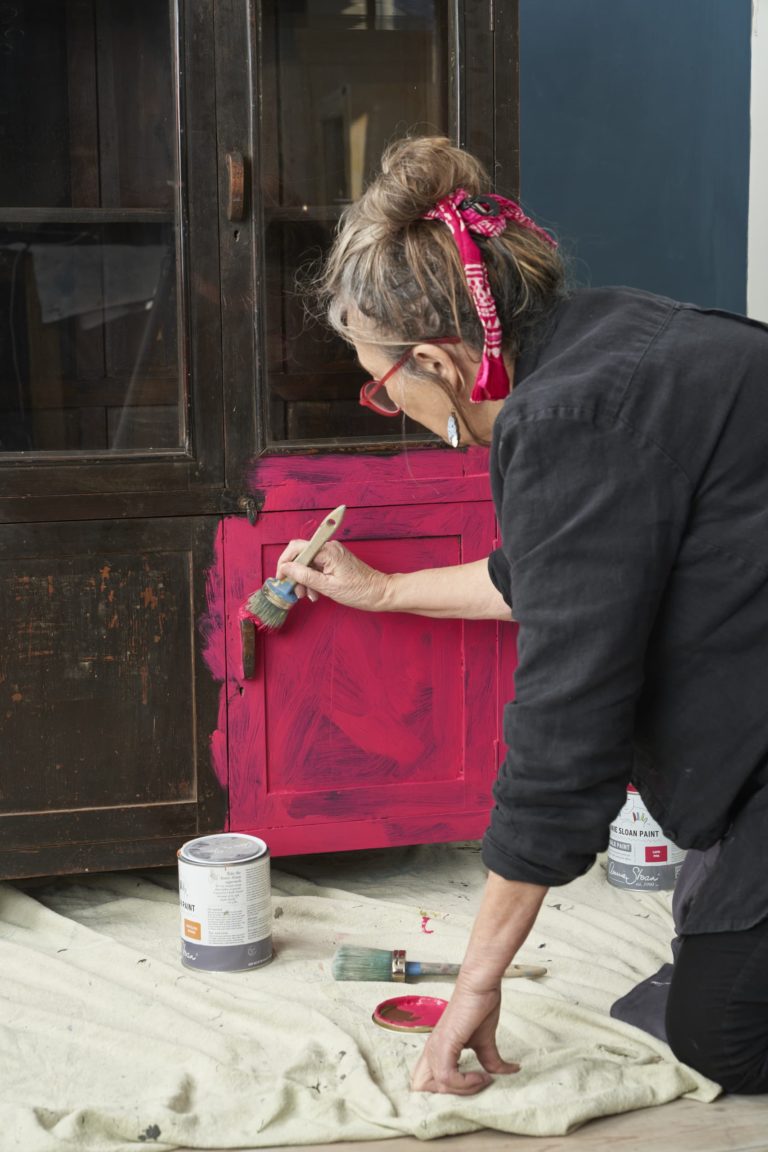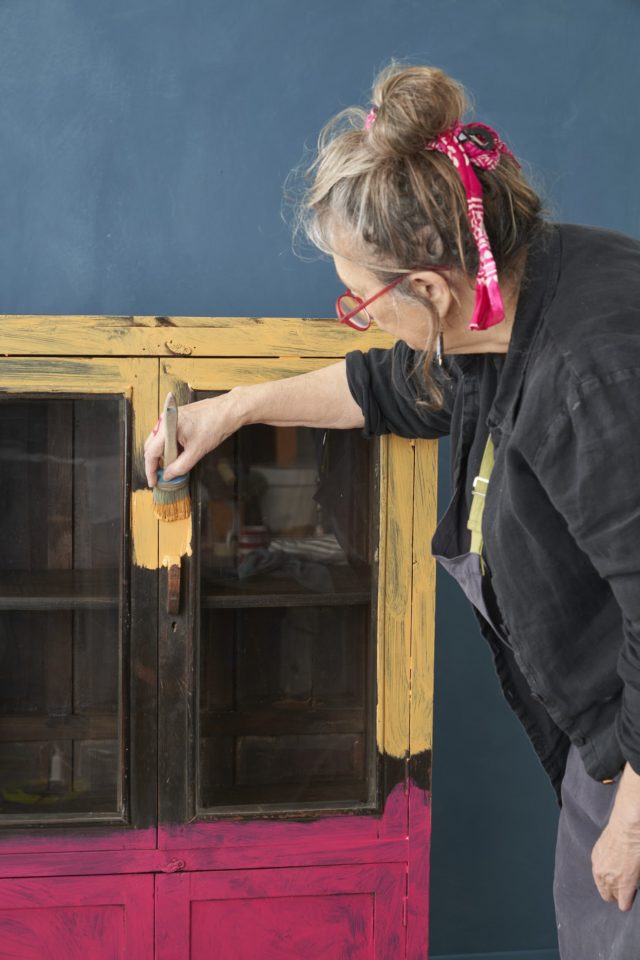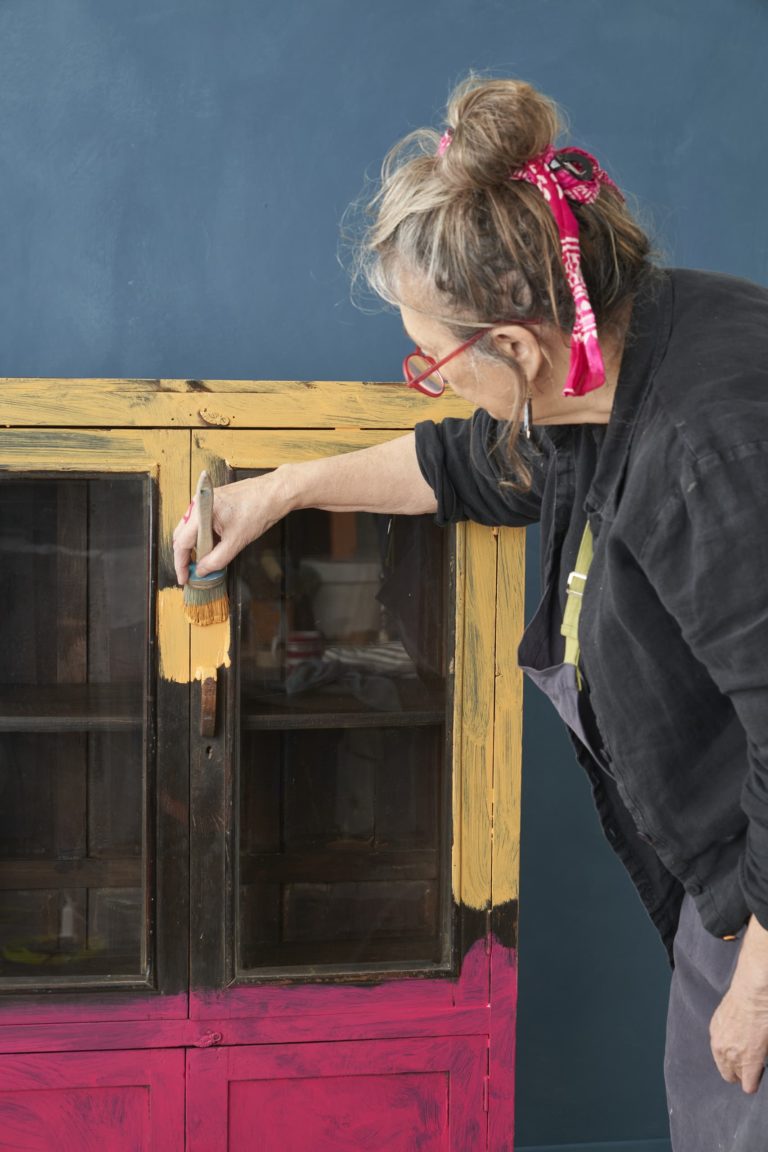 It's blending time!
You'll need two brushes for best results. Annie prefers Chalk Paint Brushes because they hold a lot of paint in their densely packed bristles and allow a lot of control. Starting with your Capri Pink brush, paint over where the two colours meet. Whilst the paint is still wet, take the other brush and work Barcelona Orange into the Capri Pink.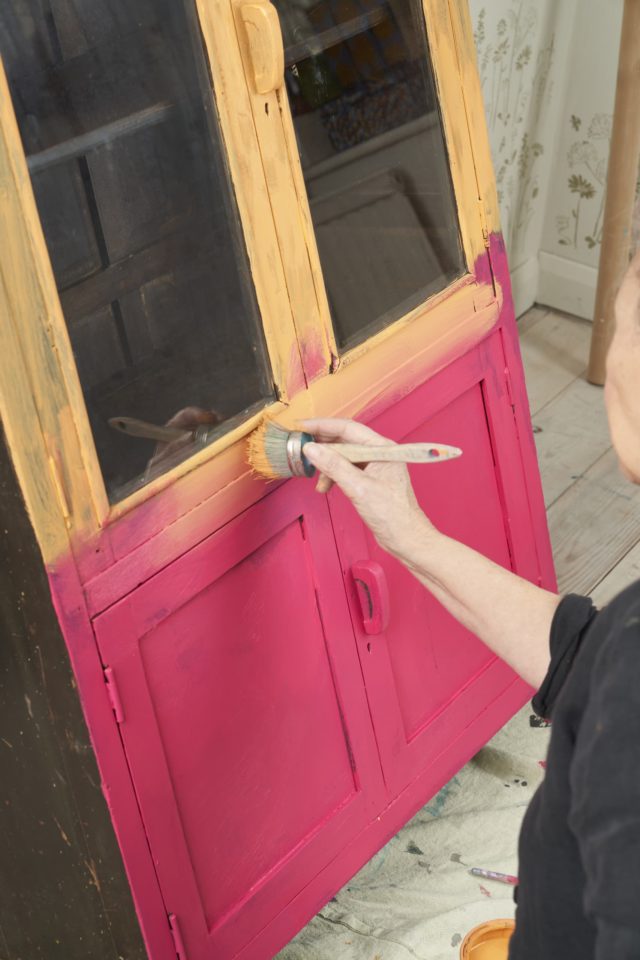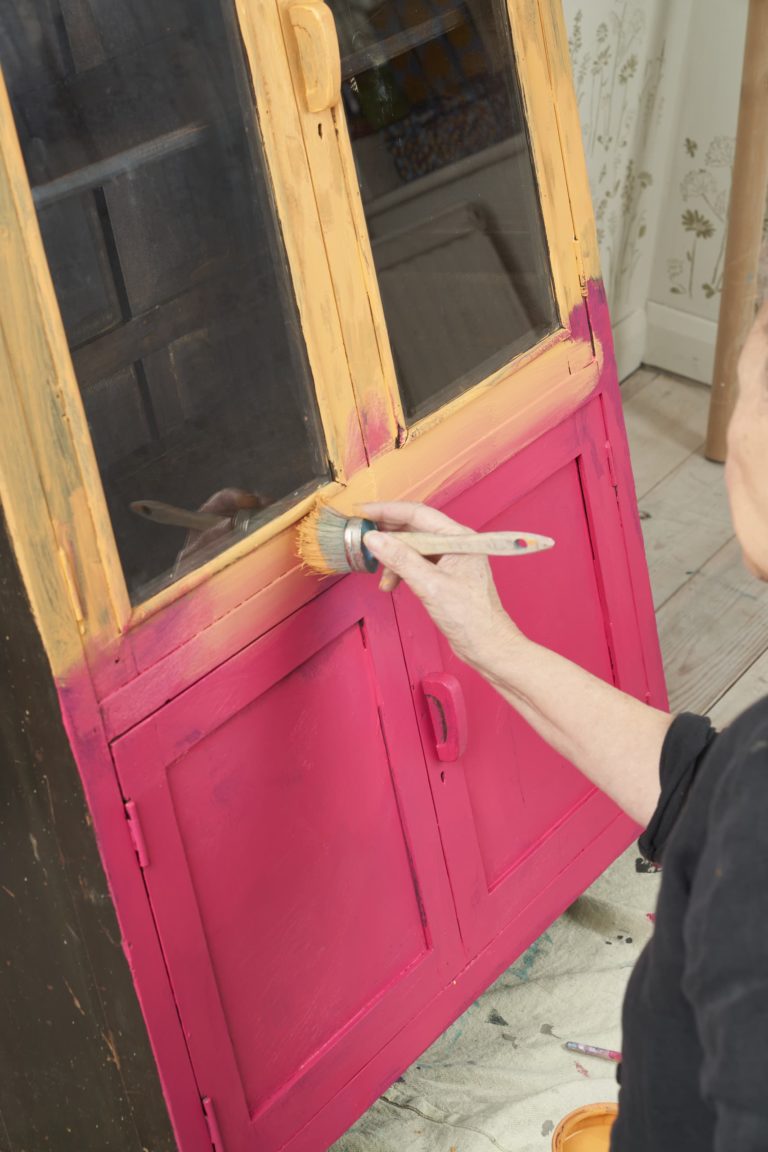 The trick here is not to overload your brushes; allow the bristles to pick up excess paint and mix small amounts of each colour together with each brush stroke rather than trying to deposit more paint with every movement. You should always work so one colour is painted on in one direction (i.e., upwards or left to right) and the other colour is painted in the opposite direction (downwards or right to left), so they blend together to make a new colour. A light touch is most effective.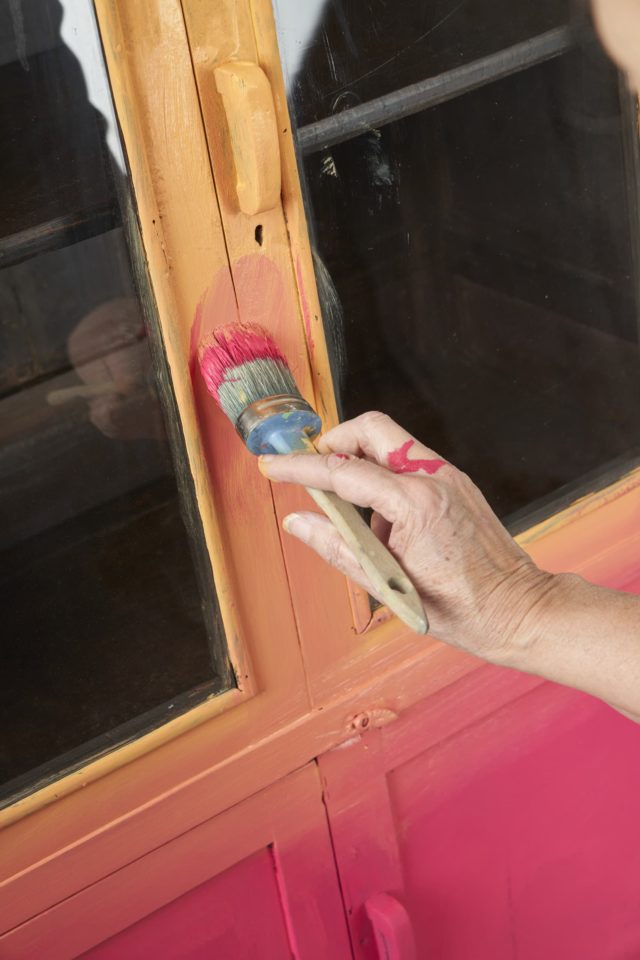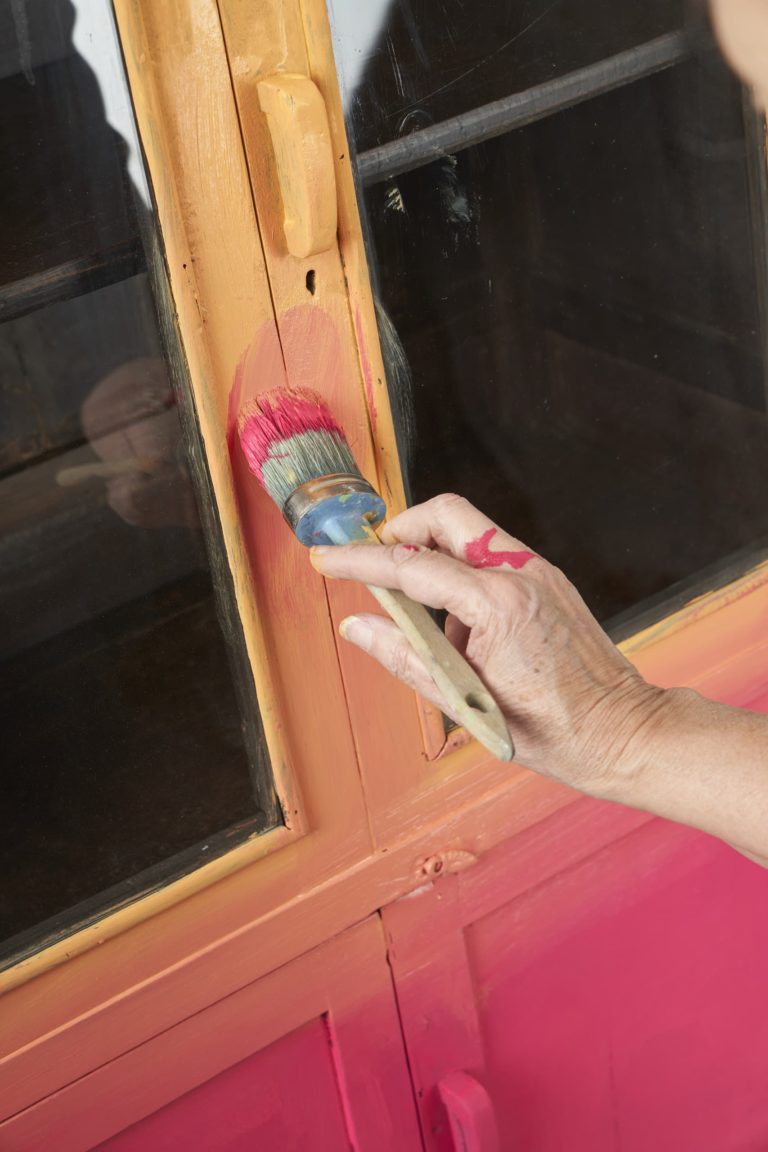 Once your ombre is dried, channel Annie's colour-clashing expertise by adding some Chalk Paint in Florence (as seen on the inside of this cabinet). The turquoise waters of this blue-green colour will contrast magnificently with the tropicana warm tones outside and add to the holiday feel. Finish by protecting the whole thing with Clear Chalk Paint Wax. Ta da!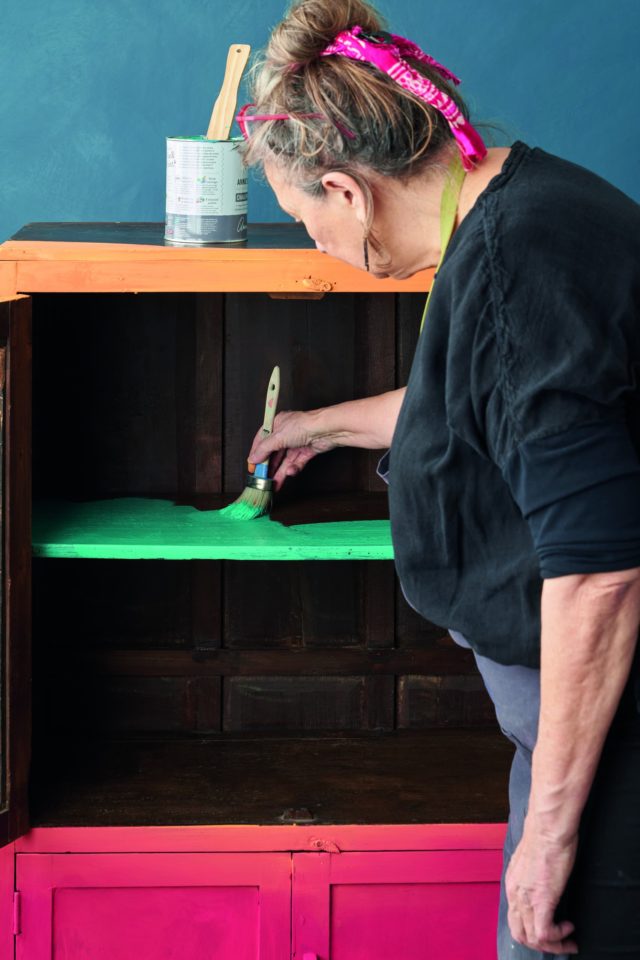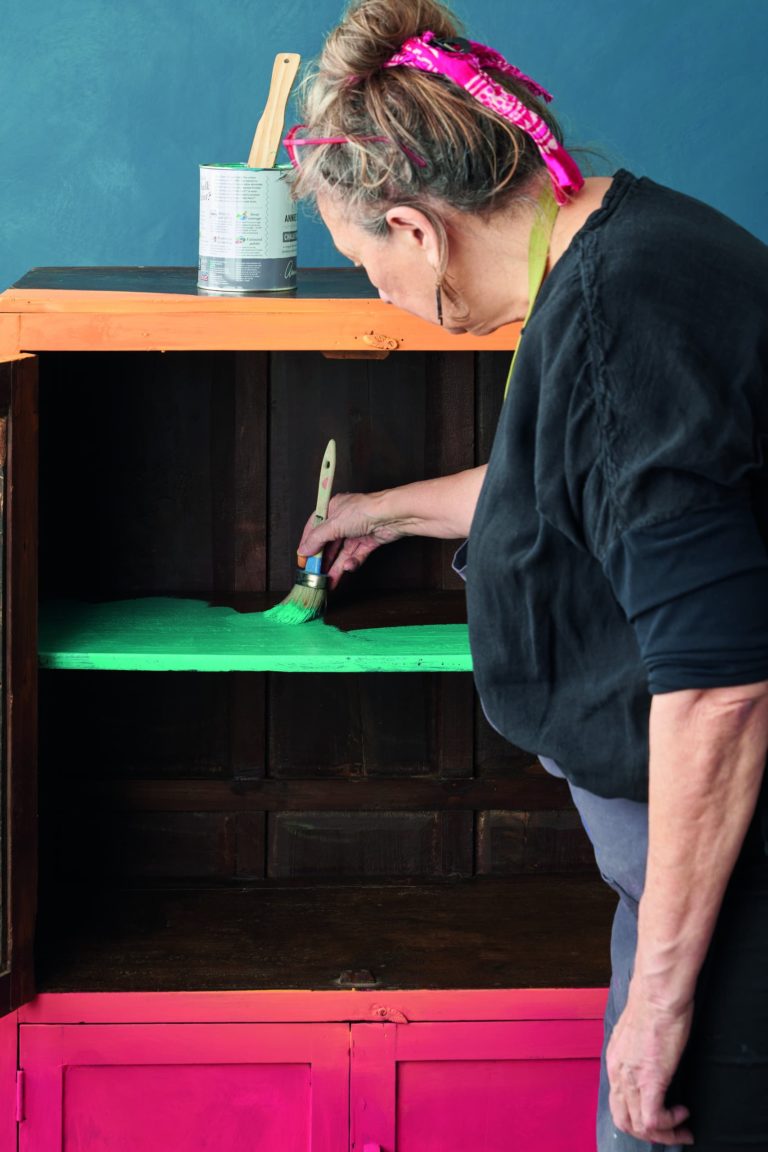 For more details and stockists.
Chalk paint by Annie Sloan, from $54.95 RRP for 1L.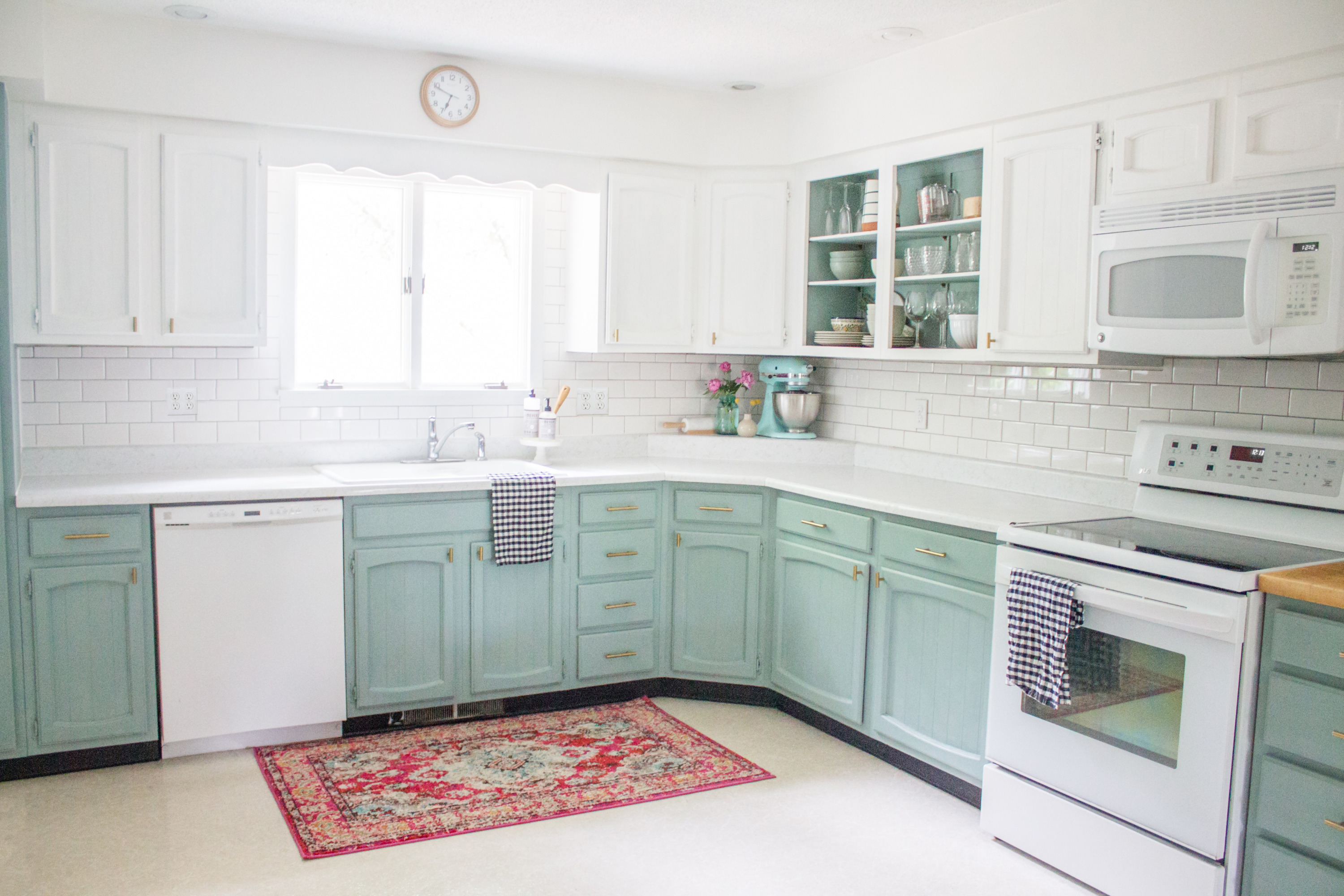 Chalk paint kitchen cabinets: 2 amazing before & afters and how-to
Making over your kitchen is remarkably easy using chalk paint. So, if you've been bitten by that lockdown DIY bug, we're here to share a very easy way to transform your…