Making over your kitchen is remarkably easy using chalk paint. So, if you've been bitten by that lockdown DIY bug, we're here to share a very easy way to transform your cabinets quickly and stress-free, with some amazing real life examples to prove it!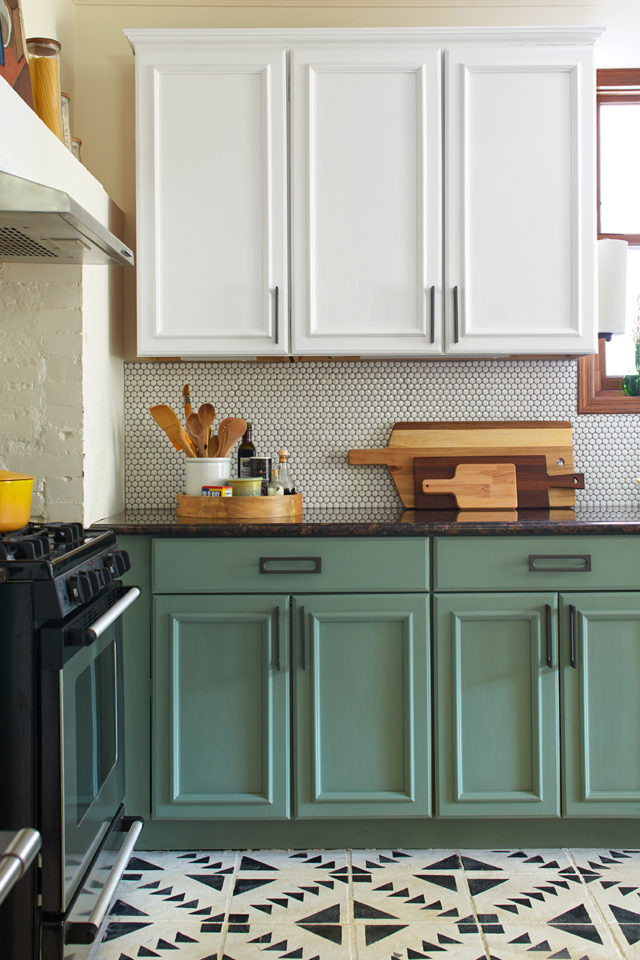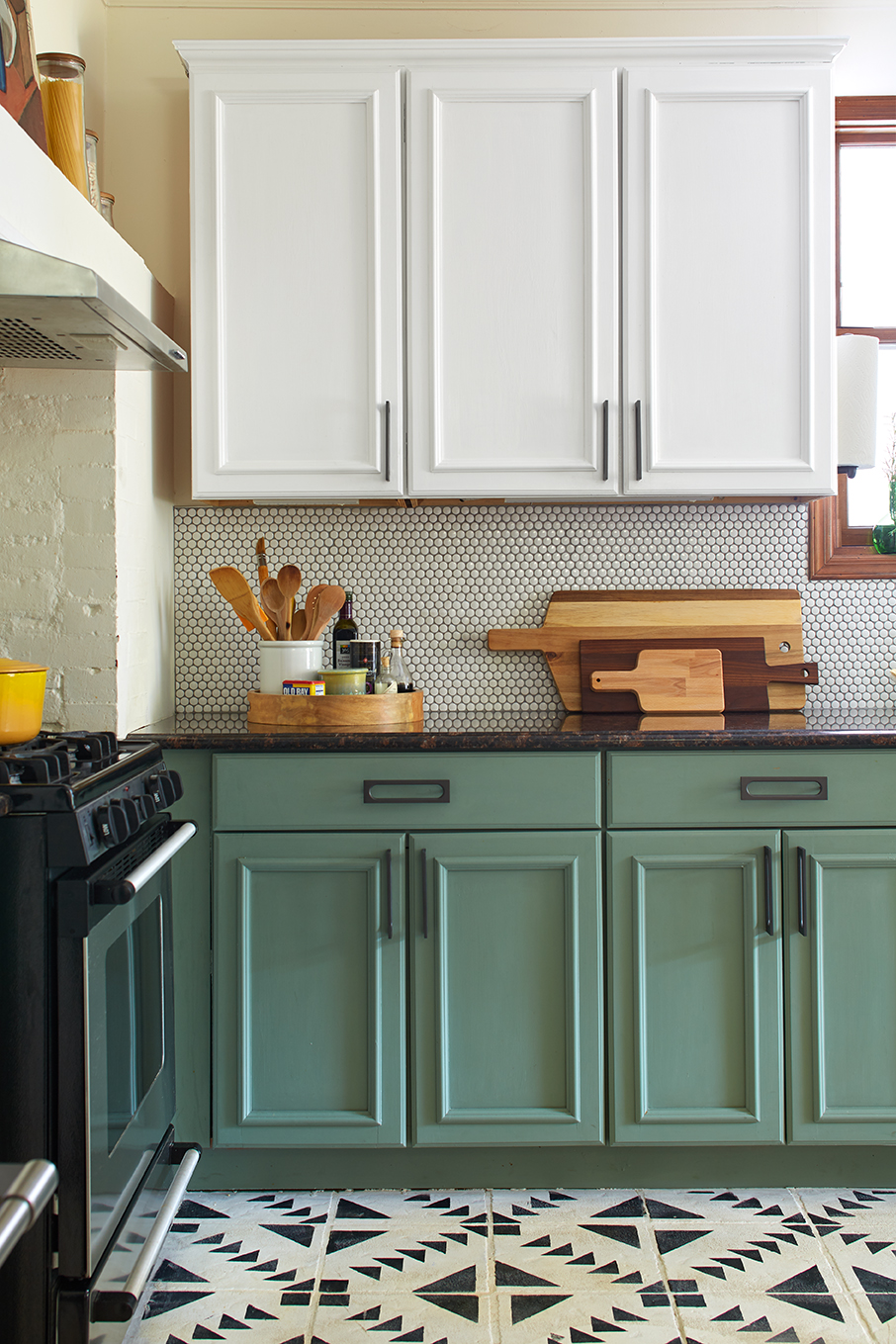 This before and after by Jessica Davis of Nest Studio (above and below) blows my mind!
"With a partner and no interruptions, you could do your kitchen cabinets in a weekend," explains chalk paint creator, Annie Sloan. "Or if the thought of a big job is overwhelming, break it down. Do your top cupboards one week and your bottom cupboards the next."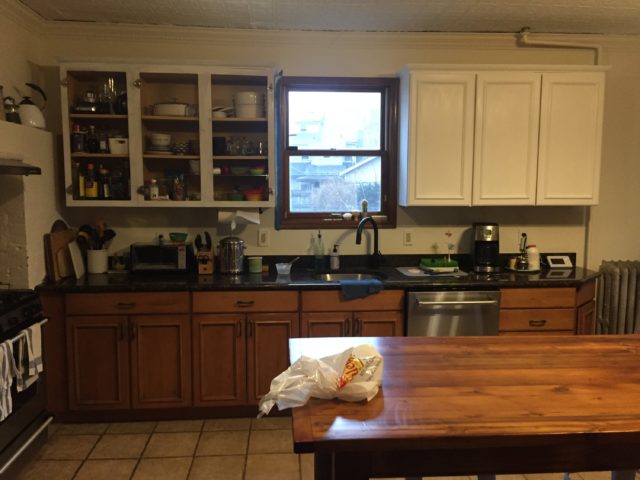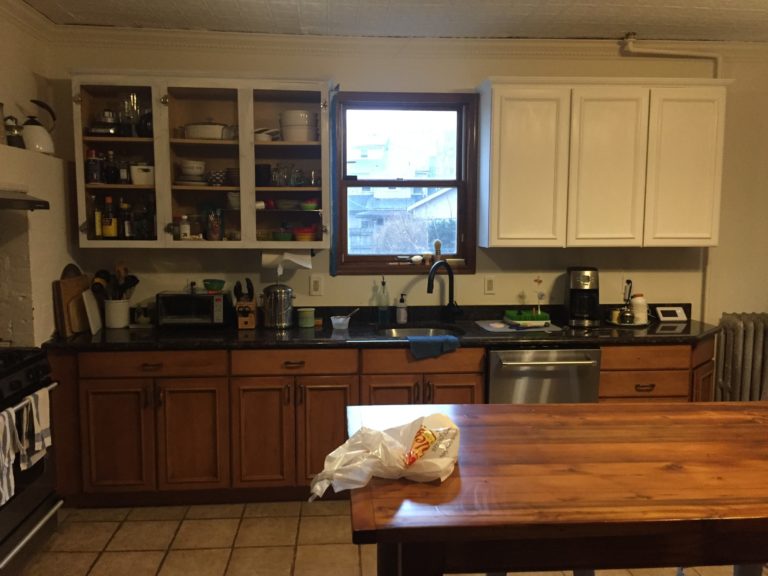 Jessica even tackled her kitchen FLOOR with chalk paint and stencils! Read all the finer details of her incredible kitchen makeover on Kitchn.
Here's another amazing transformation by Avery Michaels of Holland Avenue Home, which almost broke the internet when she first posted it!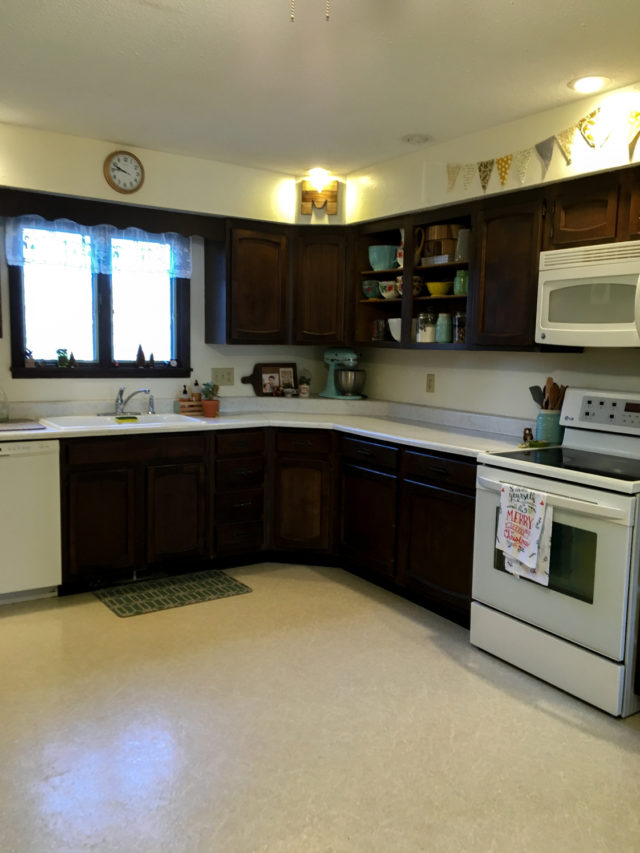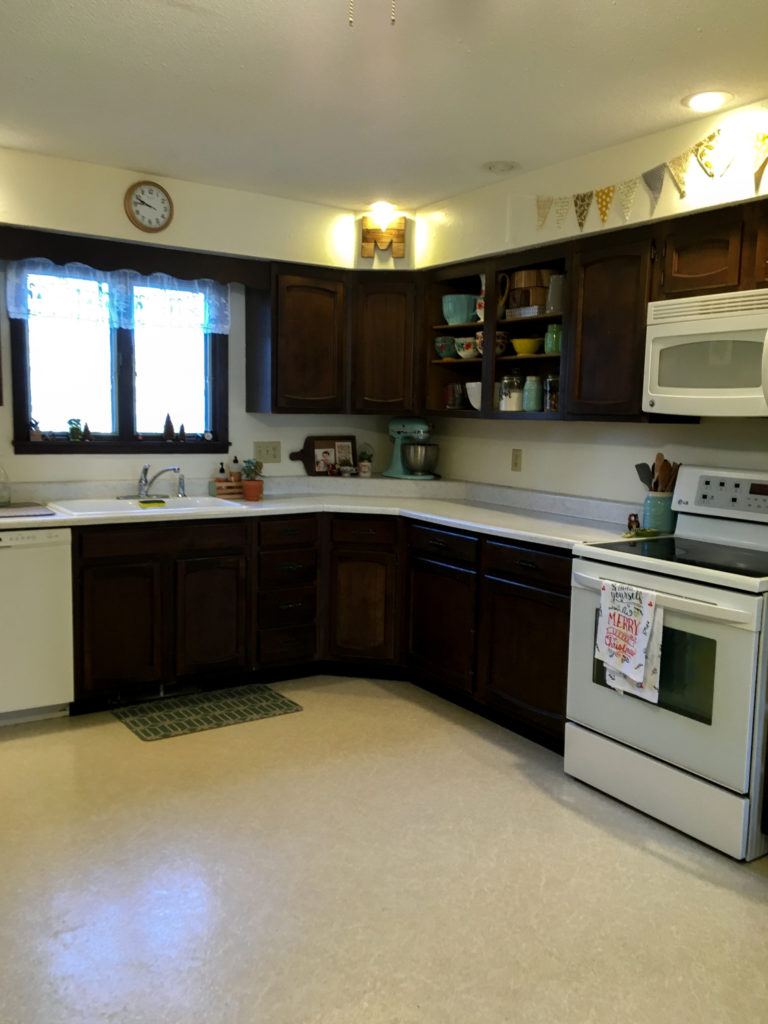 Even better, she's more recently shared how it's holding up two years later, for all of you skeptics! I get it, this stuff does sound too good (and easy) to be true! The short version is, it's still going really well!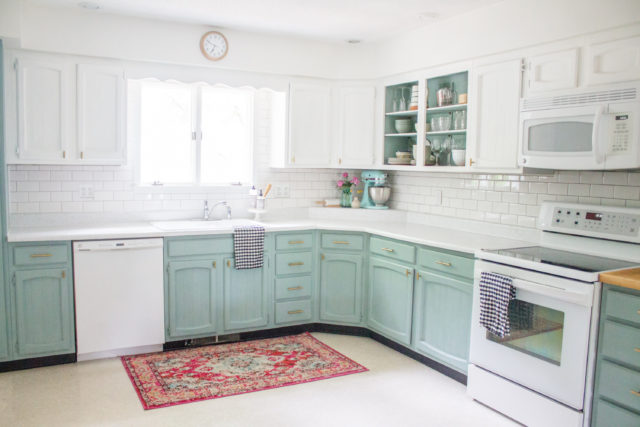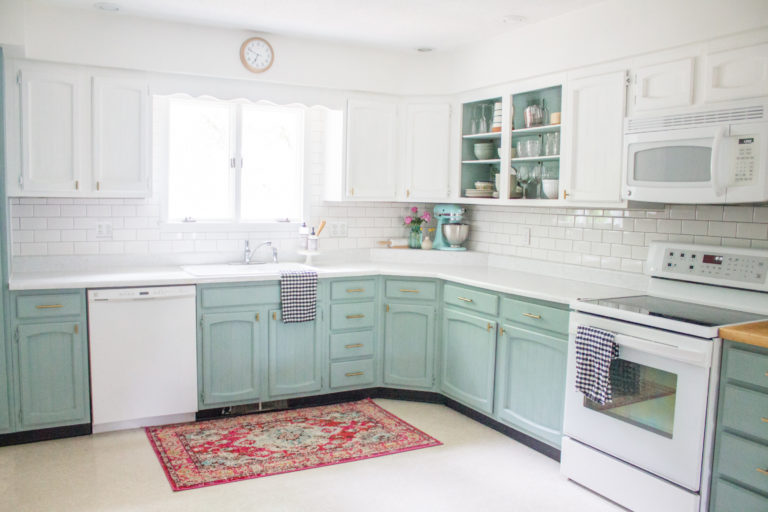 How to transform your kitchen with chalk paint
Annie herself shares these tips:
Start by giving your kitchen cabinets a clean with soapy water to remove any oil or grease.
When dry, apply your first coat of chalk paint using an Annie Sloan Flat Brush for a smooth finish.
Leave plenty of time to dry, before painting the second coat of Chalk Paint.
Once dry, finish with at least two coats of protective finishing sealant: Chalk Paint Wax to emphasise Chalk Paint colour and give a mellow velvety finish; Gloss Chalk Paint Lacquer to give a light sheen; or, Matt Chalk Paint Lacquer to give a sophisticated, plush, muted look.
Would you give it a go?
While both the examples in this post are American, all the Annie Sloan Chalk Paint products are readily available right here in Australia. I'd love to hear from you if you've made over your kitchen with chalk paint or if you've been inspired to give it a go by this blog post!
For more on Annie Sloan Chalk Paint and to find a local stockist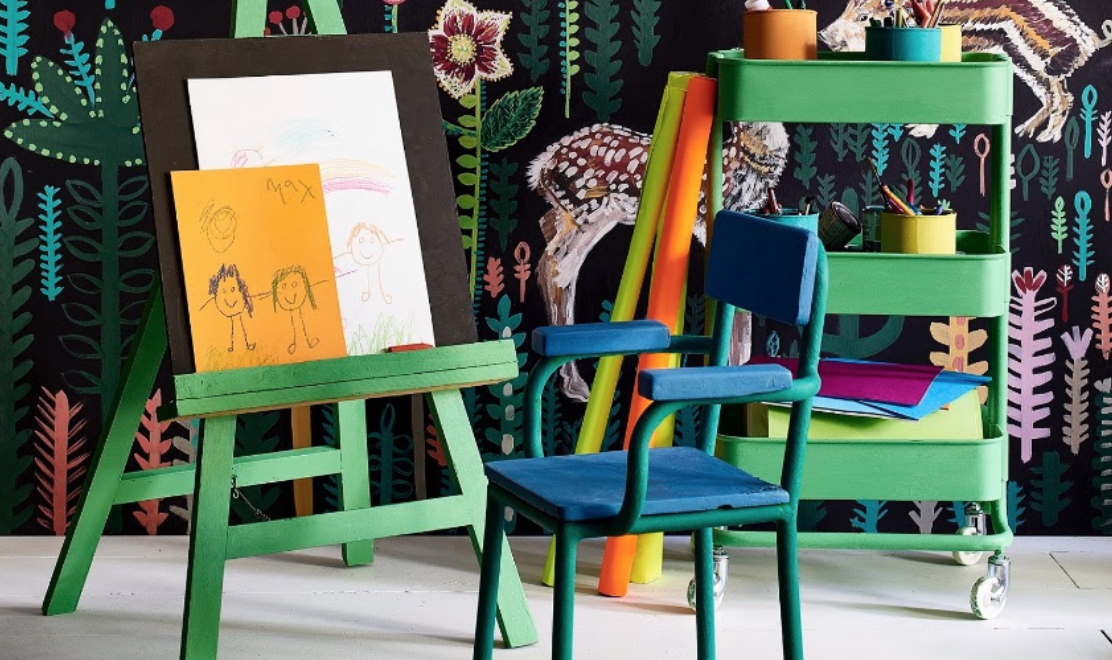 Chalk paint ideas to brighten your kids' room
You can even let your kids help you with a perfectly imperfect chalk paint project! Depending, of course, on how much of a control freak parent you are! Here, we've…