It's been a while since I've swooned over a shed, but this backyard number, overhauled by the creative team at Dulux is really, rather gorgeous. And 'gorgeous' is not really a word typically associated with a shed, is it? A strongly utilitarian space, the humble shed is an oft-forgotten relic at the back of the garden, but that needn't be the case.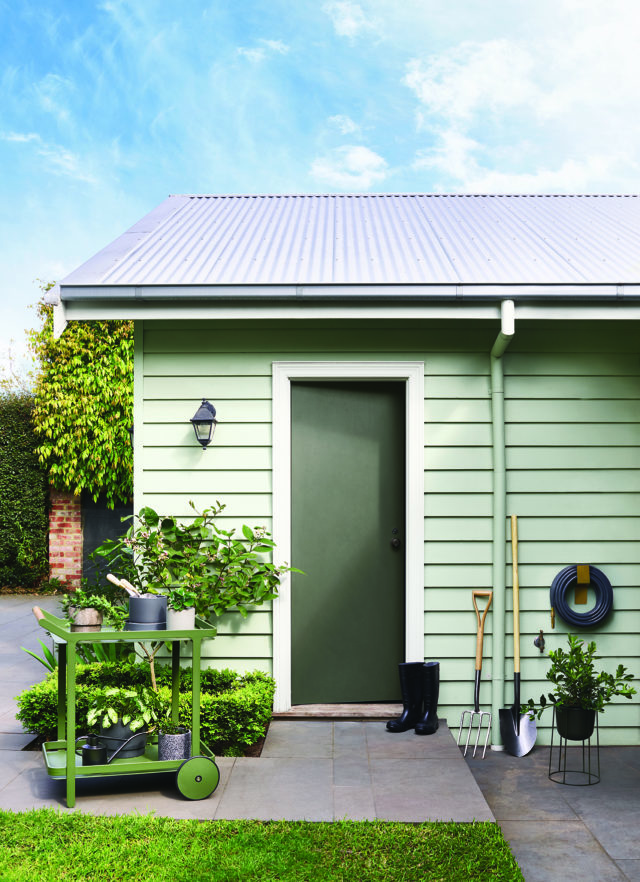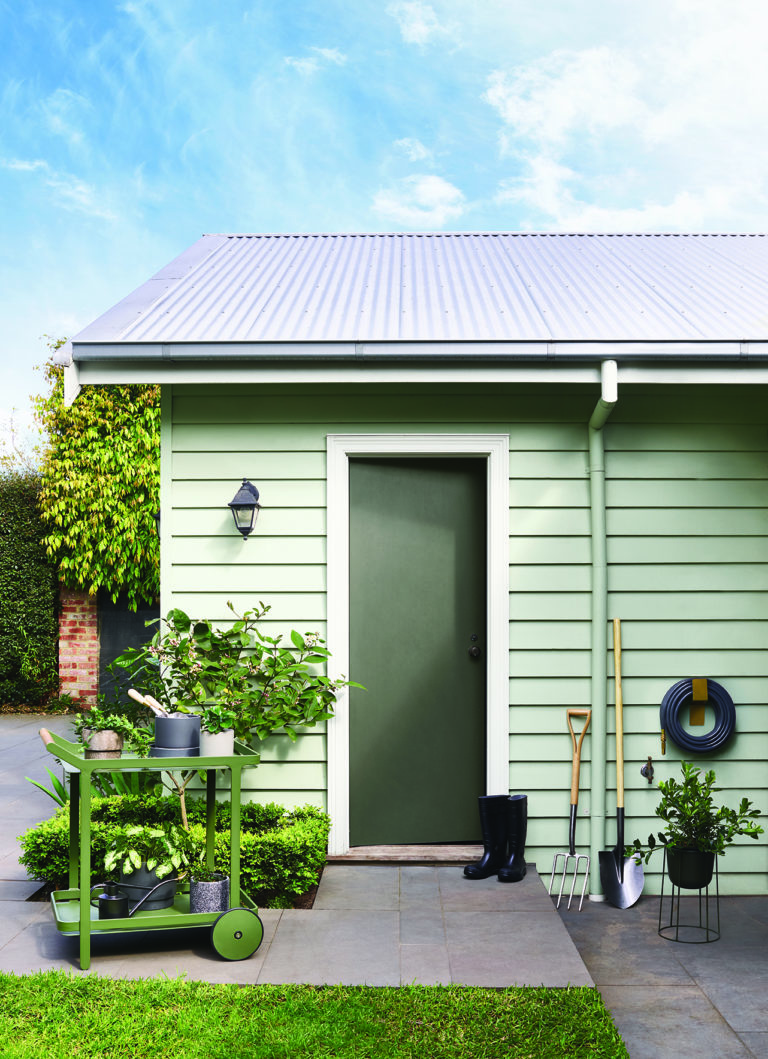 "It's easy to get excited about sprucing up a living area or bedroom, but the practical parts of our home are no less deserving of attention. What many people don't realise is how big an impact they can have on your home's overall look. For instance, a shed that's seen better days can really bring down the look of your garden. It's details like these that friends and family, as well as potential buyers really notice," says Dulux colour expert Andrea Lucena-Orr.
But rather than stumping up for a full replacement, a lick of paint can work wonders on an unsightly shed or garage; but first you must declutter and prep. Start by clearing our the shed, or garage, and get rid of what you no longer need or use. Then organise the space, so that everything has its place, before prepping the exterior surface. "If it's damaged or old, this stage will probably take longer than the actual painting," says Andrea.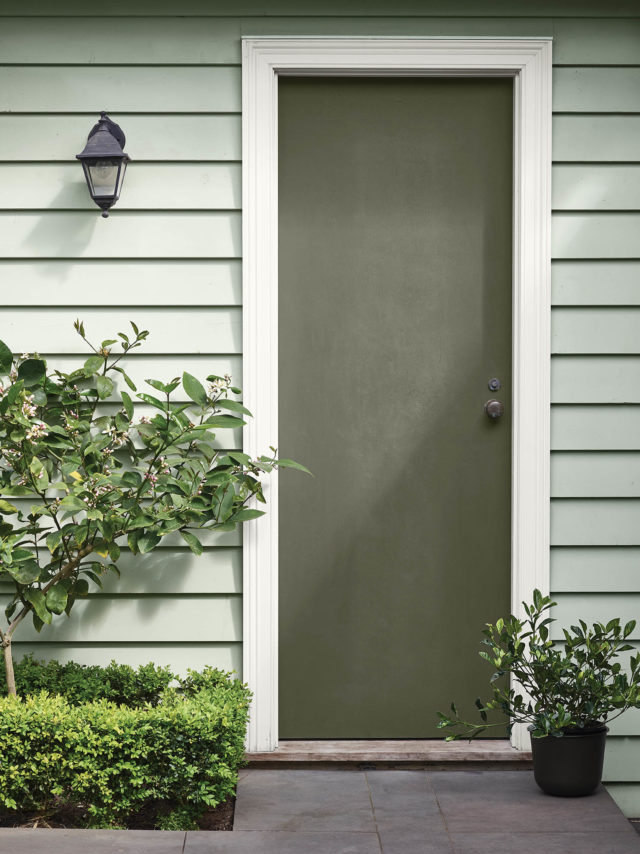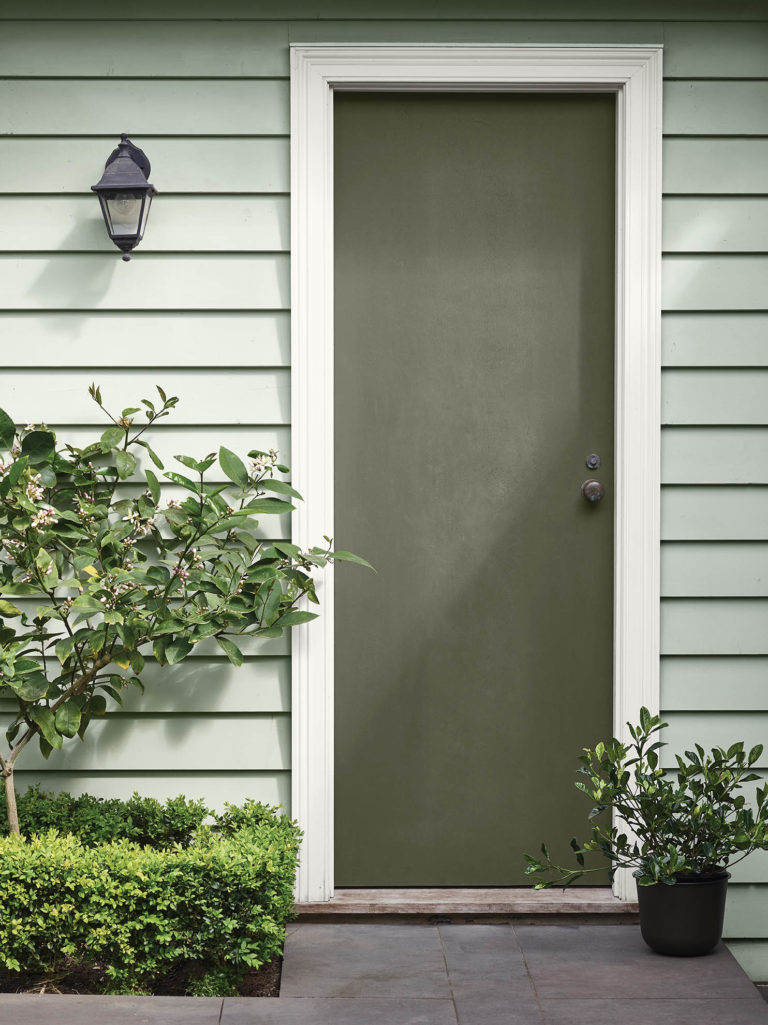 "When it comes to choosing colour, think about what you'd like to achieve. Do you want your shed or garage to blend into the background or make a statement? Greens are trending for 2020 – from soft mint and sage green to earthy olive. Muted greens will add freshness to a tired exterior, and they harmonise beautifully with plants and foliage," says Andrea.
This shed has been painted with a glorious mix of greens; the weatherboards are weather-resistant Dulux Weathershield 'Gentle Calm Quarter,' while the trims are Dulux 'Natural White' and the door is Dulux 'Jungle Cloak.'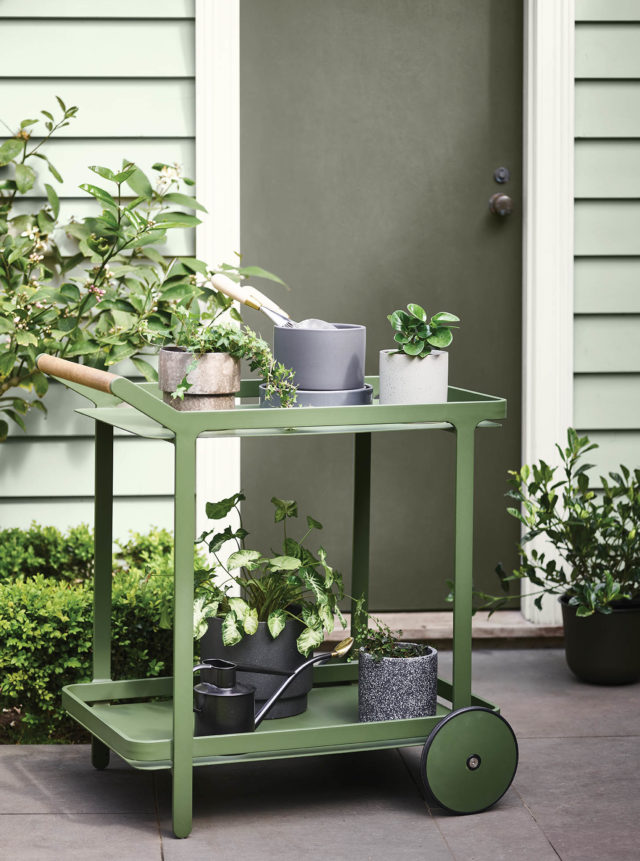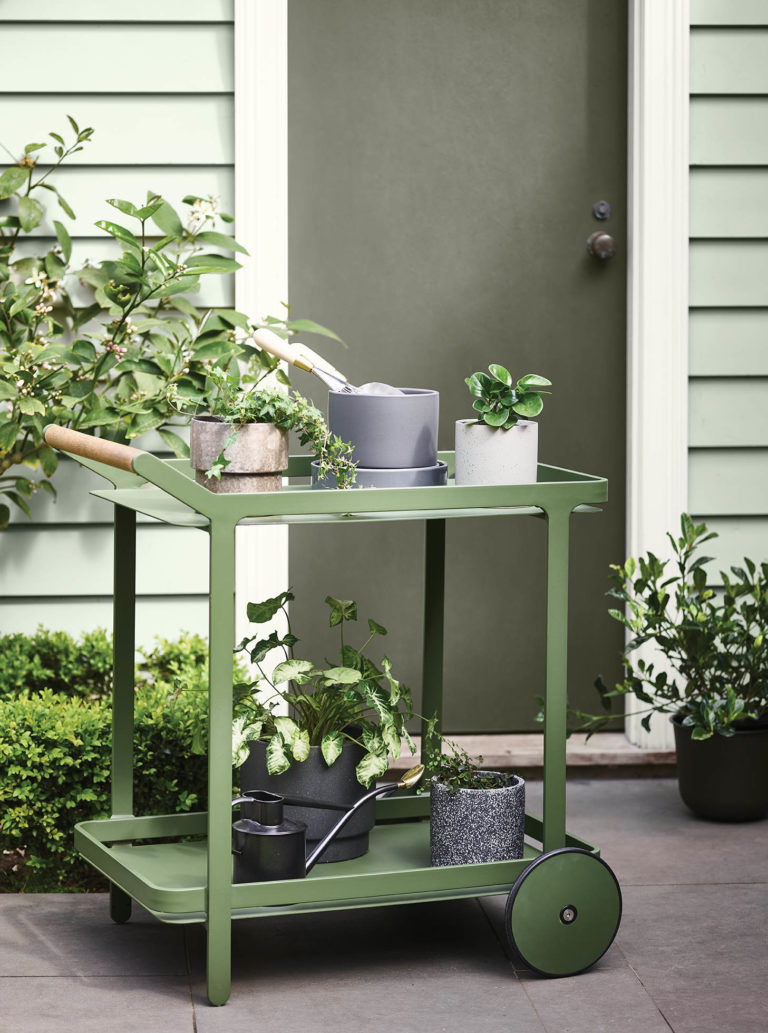 Garage & shed door refresh DIY steps
Gather your painting supplies and ensure the surface has been properly prepared (sanded and washed) prior to starting to paint. Follow the label on the Dulux Weathershield can for more information.
Once the surface is dry, apply Dulux Weathershield to the surface using long brush strokes, starting with the inner panels and working your way out.
Smooth over the wet painted section with long brush strokes. Do not reload the brush when you do this, a few strokes should be enough to smooth the surface.
Repeat this process for the second coat. Allow to dry, then give the surface a light sand with 400 grit sandpaper and repeat for a second coat.
If painting bare timber a third coat will need to be applied.
Images: Dulux Australia | Photography: David Mitchener | Styling: Bree Leech
For more on Dulux | Green timber panels star in celebrated coastal home