The inaugural Inside Out Brickworks Home of the Year awards took place last night with a stellar line-up of Aussie houses singled out for their design originality. And while it was another of Kennedy Nolan's projects (Caroline House) that took out the top honour (Home of the Year 2019), we were rather taken with the firm's beautifully arresting Sandy Point House which was highly commended in the 'Best New Home Build' category.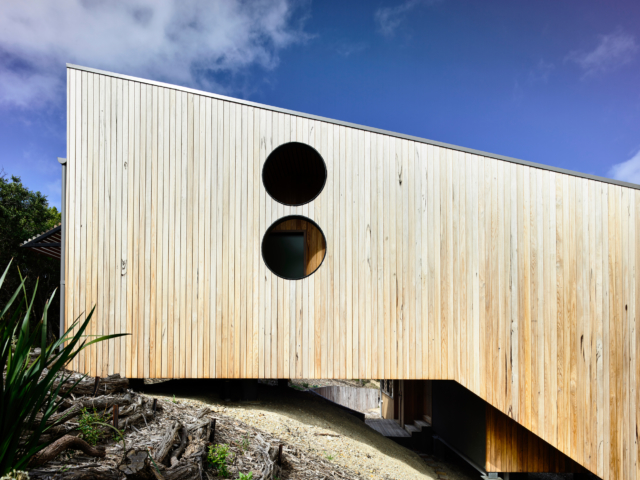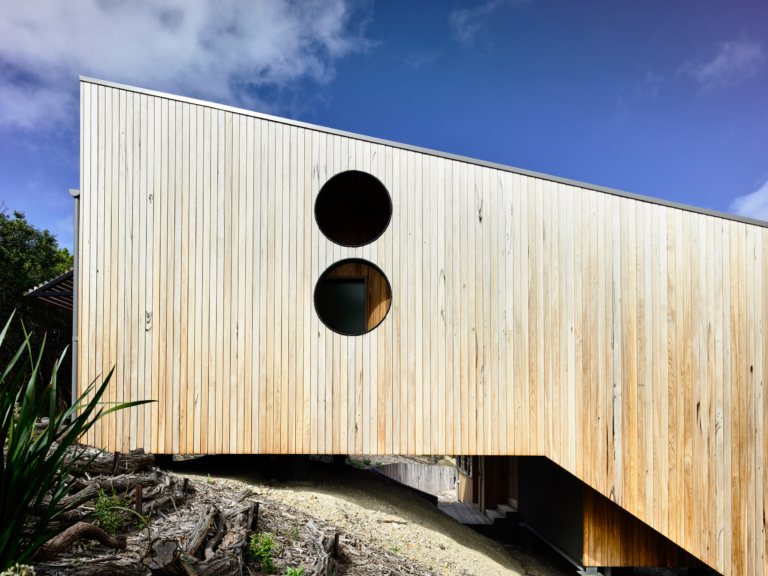 The home's stunning interior colour palette is one of its standout features – it uses a variety of green shades to stunning effect. "I adore the calmness of this space. The natural colour palette mirrors the existing landscape – it's a real bushland house. And creating a protected courtyard means that indoor/outdoor living is seamless," says the editor of Inside Out, Eliza O'Hare who was a judge in the awards.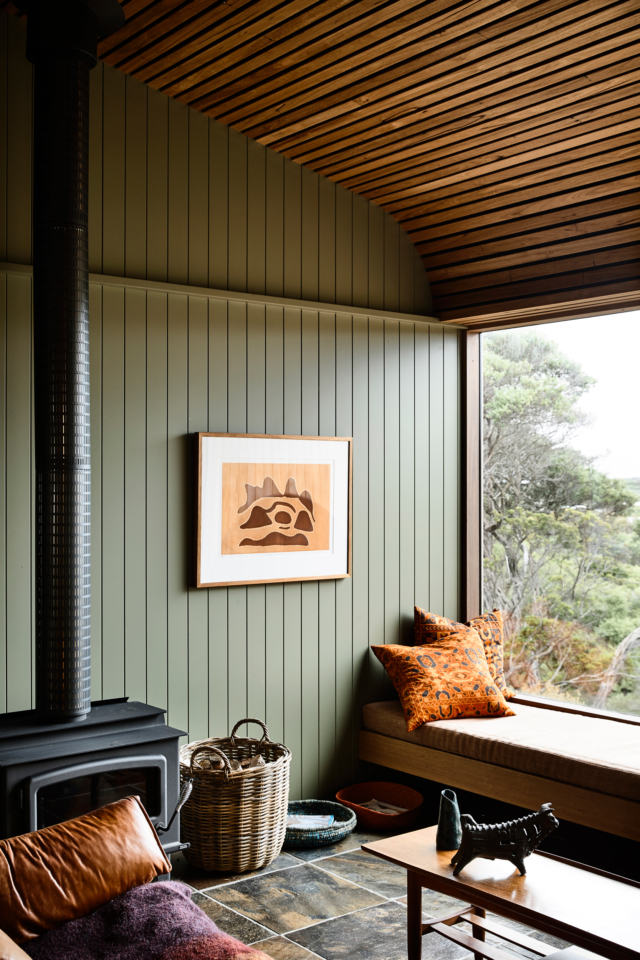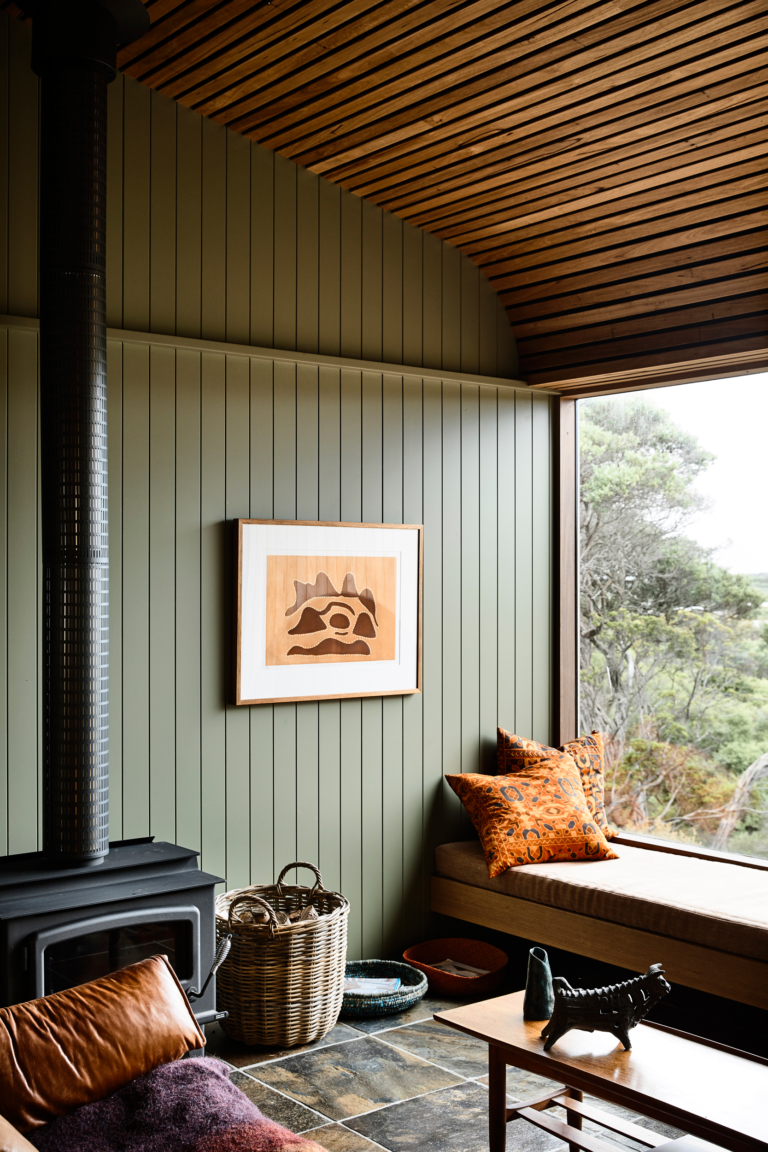 Inspired by the home's bushland setting, there's green in many shades from sage to olive and many in between. "The colour palette is built around muted, natural tones found in the surrounding landscape and its intensity is varied to shift the atmosphere and mood as you move from room to room," says Kennedy Nolan architect Adriana Hanna.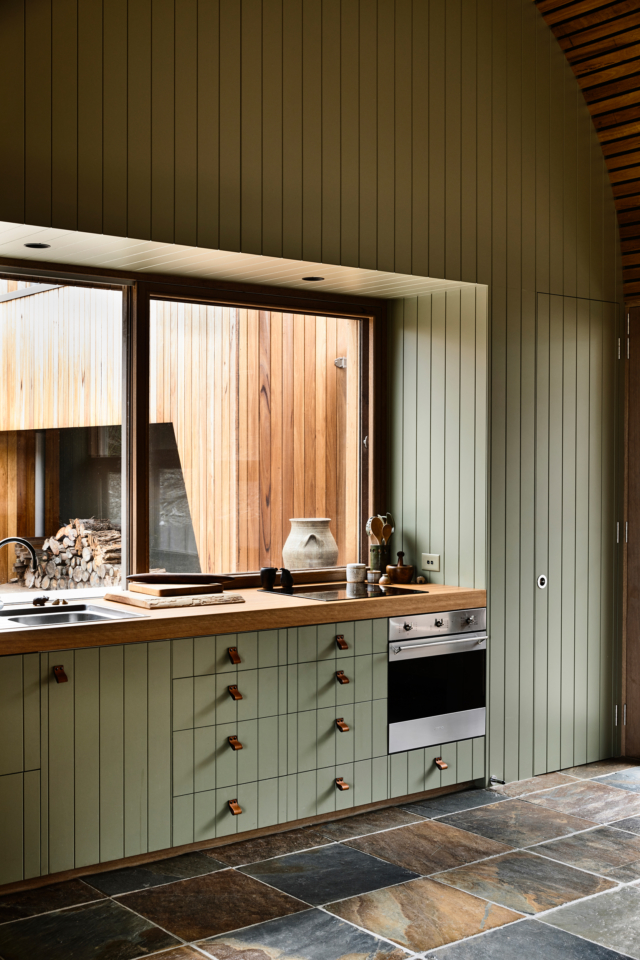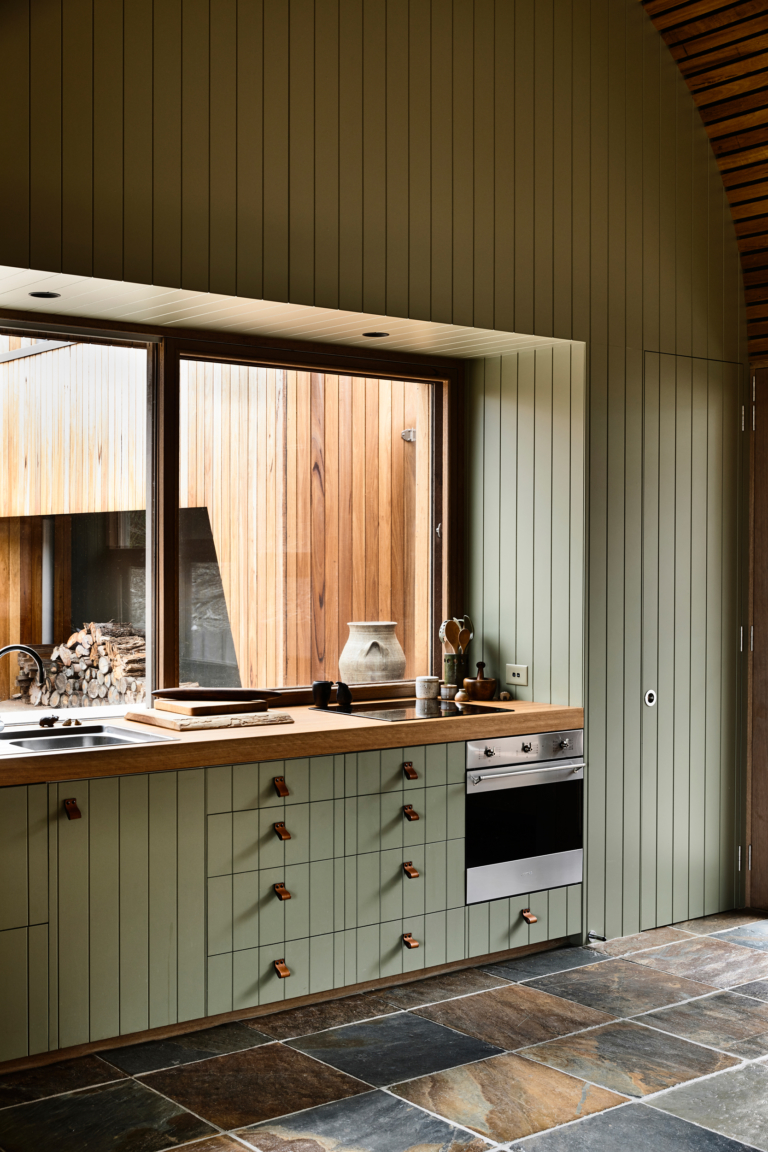 Located in the modest beachside Victorian hamlet of Sandy Point, this holiday home sits on a steep, sloping block. Built from timber that is suitable for the home's bushfire prone setting, the exterior wood is designed to 'grey off' and become camouflaged within the environment. This is just another way that the home has been beautifully designed, specifically for its unique location.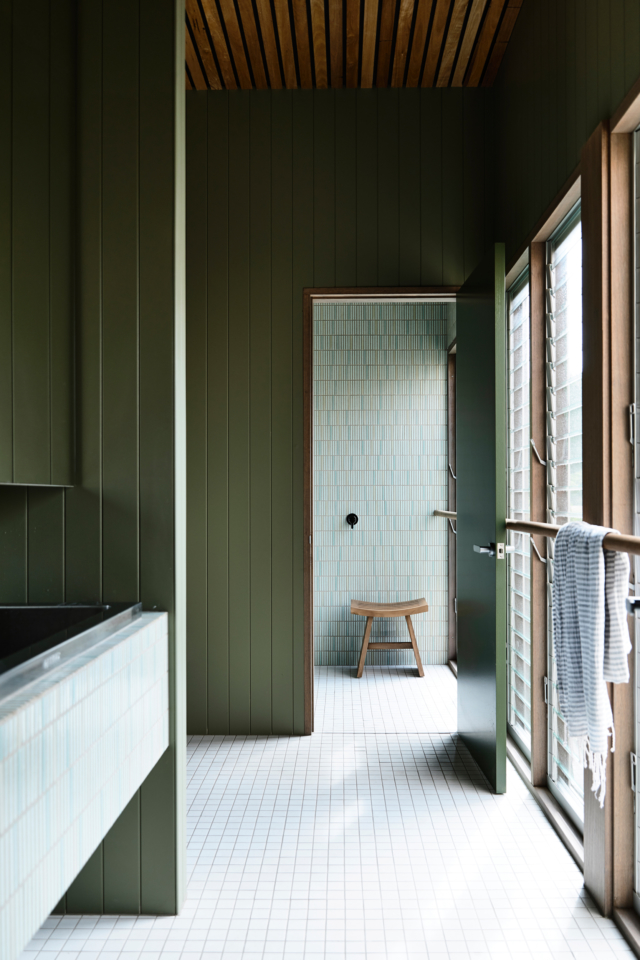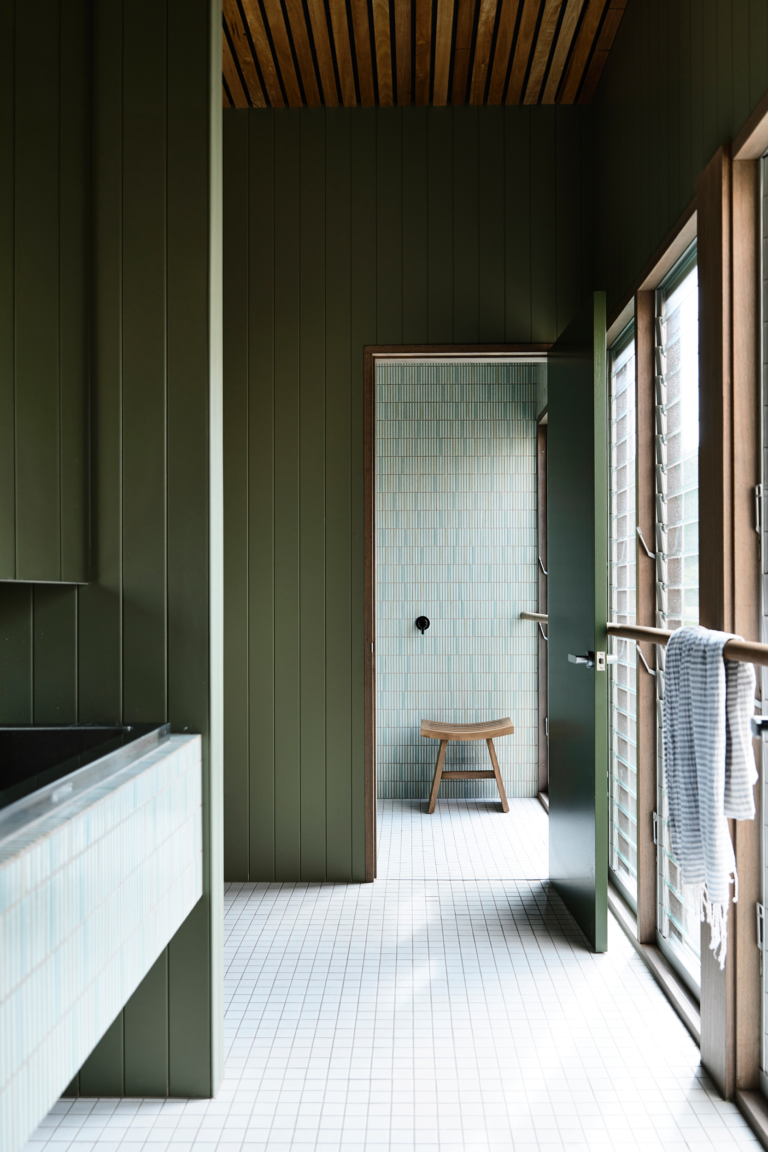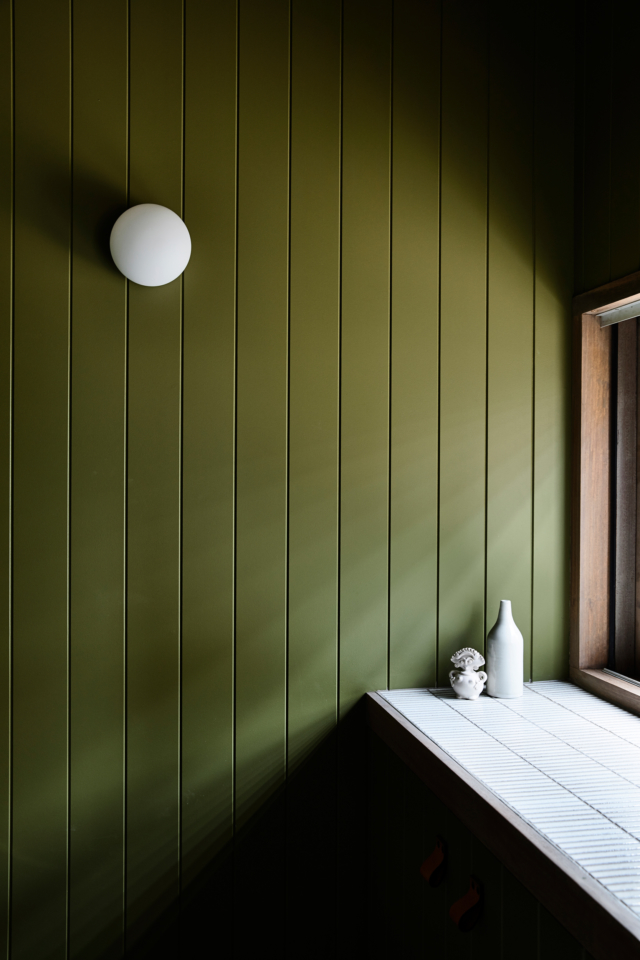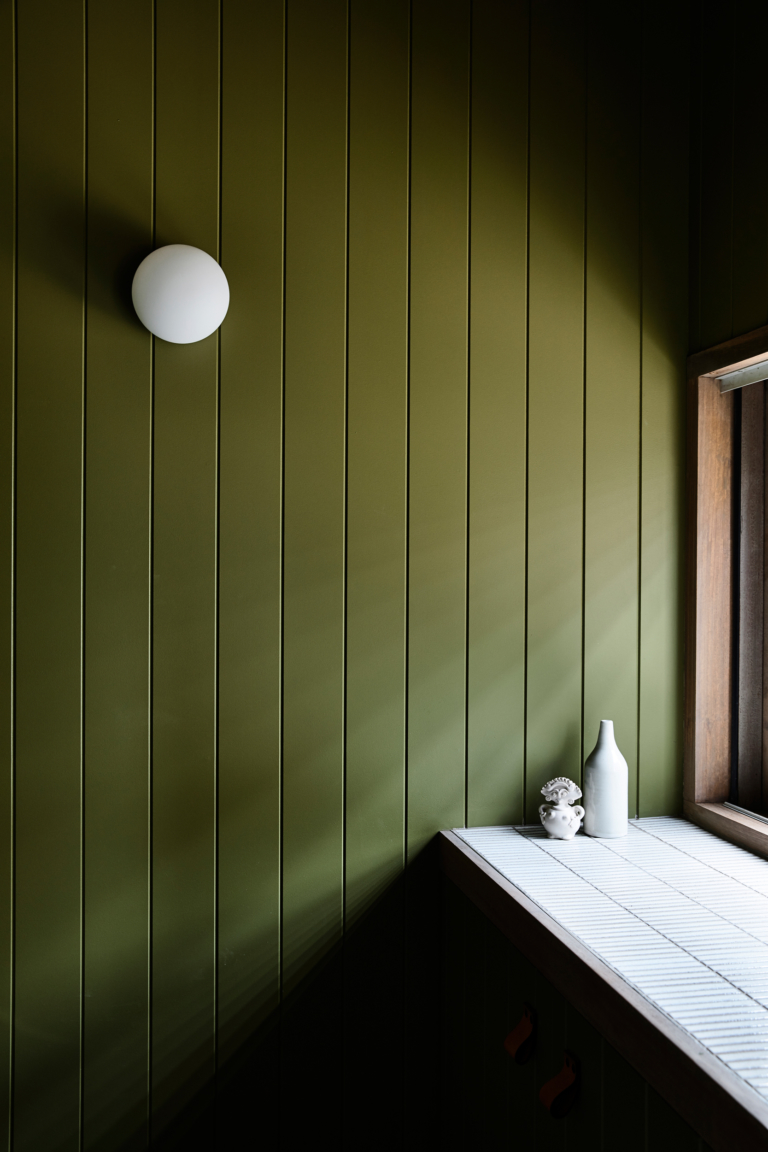 Fellow judge Cameron Bruhn, Dean of Architecture at the University of Queensland, is full of praise for the project too and feels it more than fulfils the holiday home brief. "The home has the quintessential settings of a great holiday house and a robustness that will serve generations to come," says Cameron.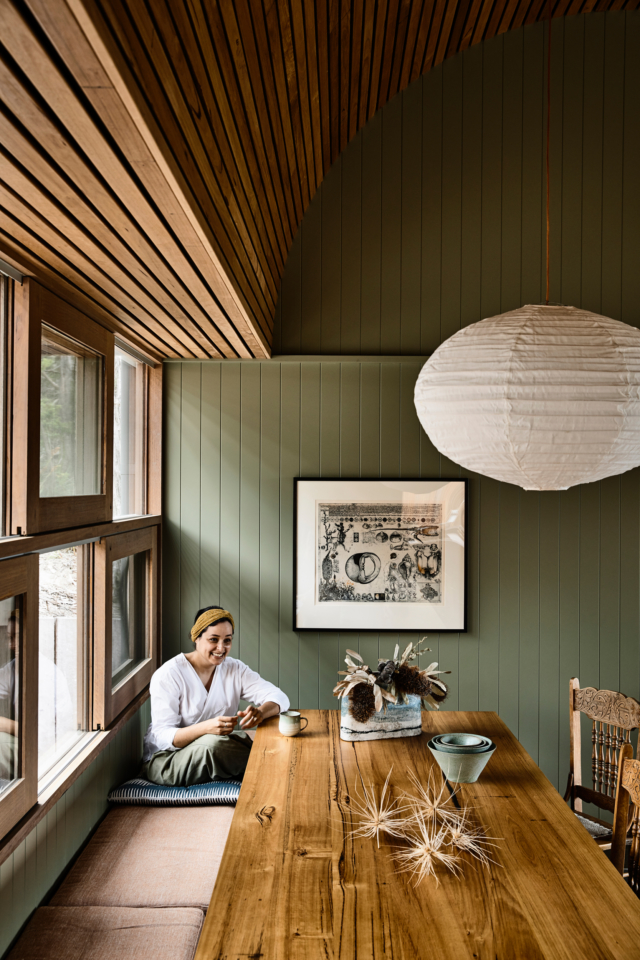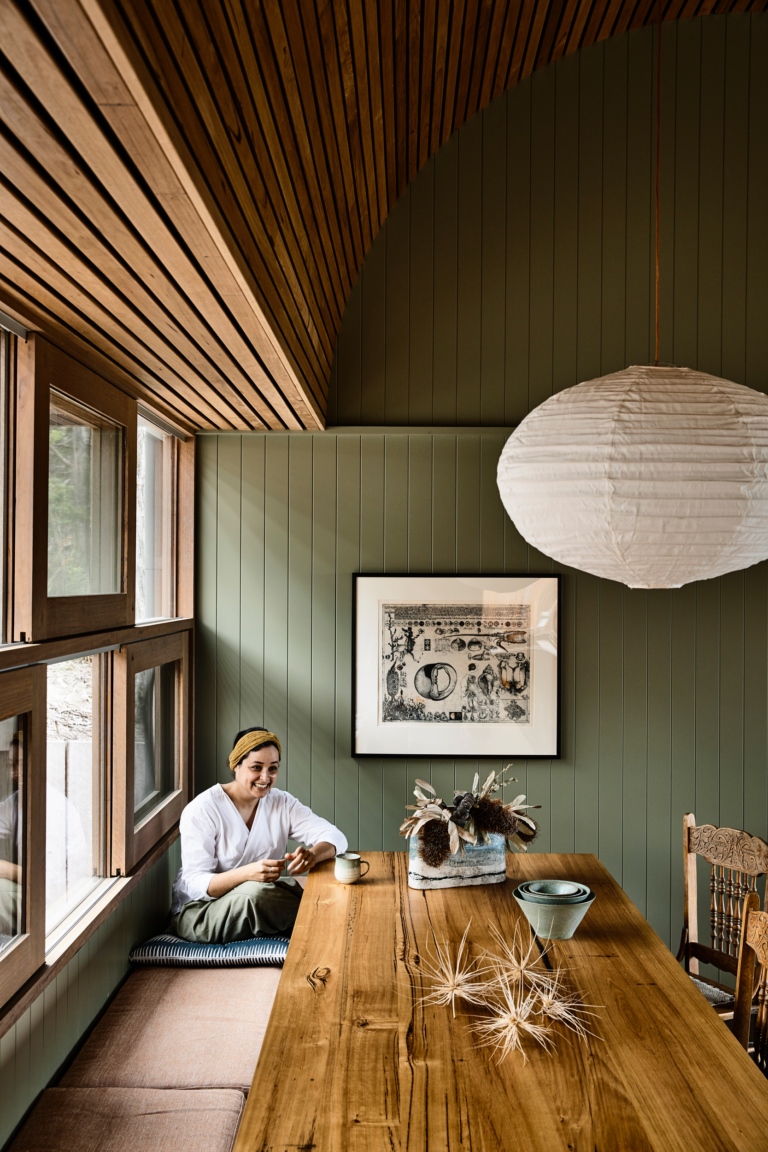 It's been a big year for Kennedy Nolan – the practice has taken out awards in the 2019 Belle Coco Republic Interior Design Awards, the 2019 Dulux Colour Awards and the 2019 Australian Interior Design Awards too.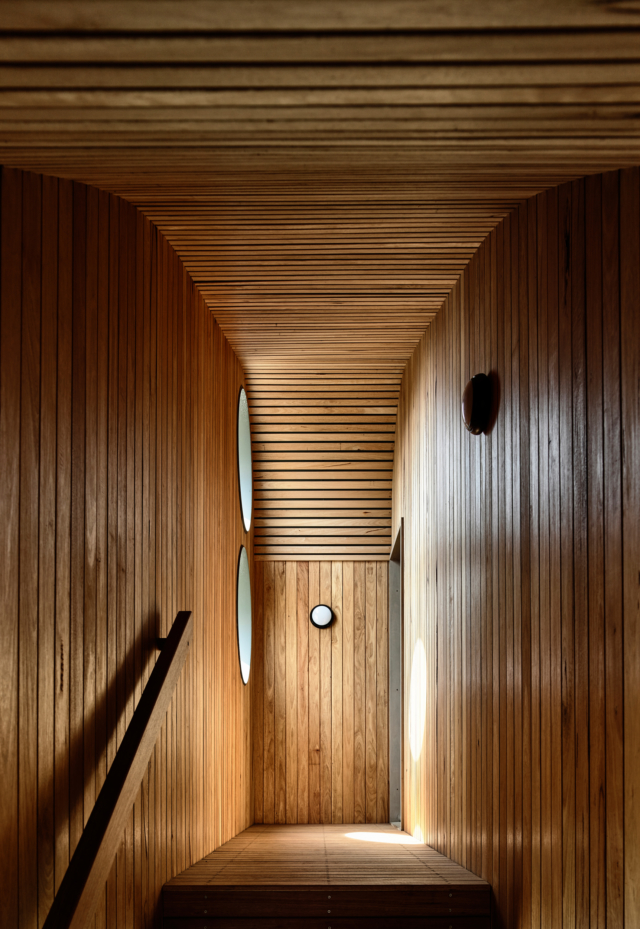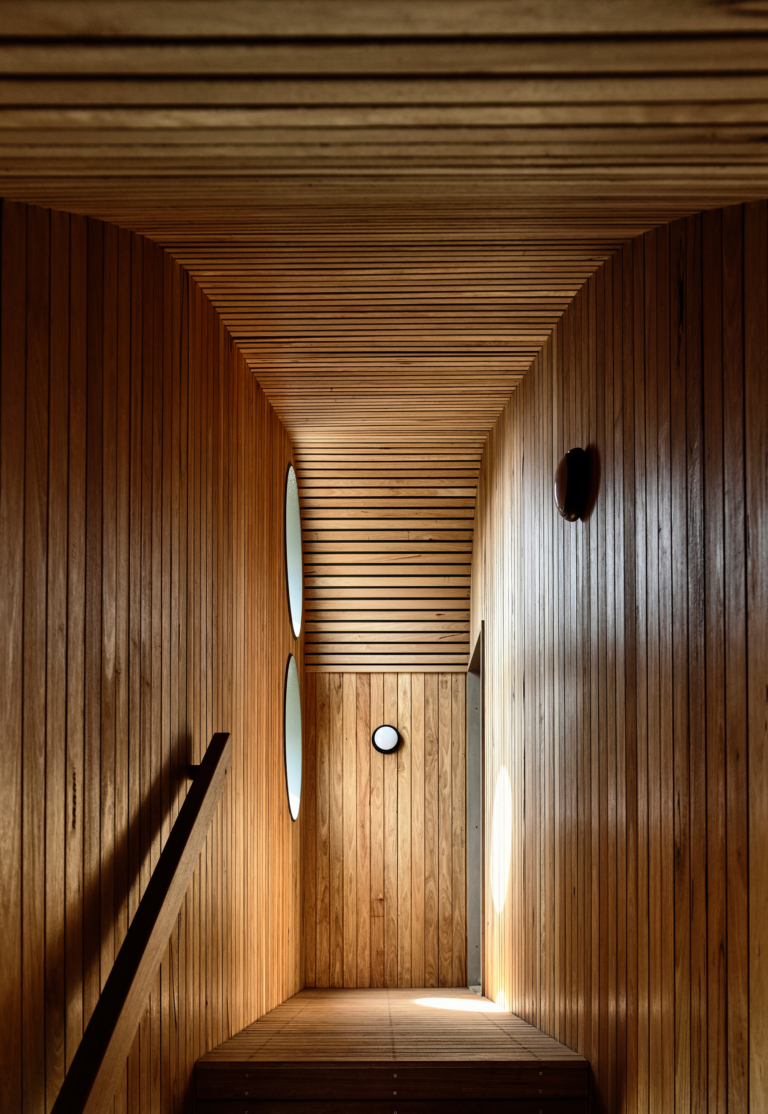 Inside Out Brickworks Home of the Year WINNERS:
Home of the Year 2019: Kennedy Nolan, Caroline Street
Best Use of Materials: BRICK: Renato D'Ettorre Architects, Gordons Bay House
Best Sustainable Project: Adam Kane, Yandoit Cabin
Best New Home Build: Renato D'Ettorre Architects, Gordons Bay House
Best Renovation: Ian Moore, Redfern Warehouse
Inside Out Brickworks Home of the Year HIGHLY COMMENDED:
Best New Home Build: Kennedy Nolan, Sandy Point House
Best Home Renovation: Bustle House, FMD Architects
Photography: Derek Swalwell
For more on Kennedy Nolan | Another green themed holiday home