With summer well and truly on its way, now is the perfect time to freshen up your backyard as it becomes one of the focal points for relaxing and entertaining during the summer months.
Outdoor spaces can become neglected during the cooler, wetter months of winter meaning that come spring, these areas often require some extra effort to spruce up. And whether you're your pathway needs a refresh, or your patio is looking worn and tired, landscape expert and Adbri Masonry ambassador Jason Hodges, shares his top three renovation ideas that will have your backyard guest-ready in no time.
"Spring is the perfect time to be out with the cold and in with the new. By starting on one of these three DIY projects now, you can have a beautiful new outdoor room finished for Christmas, just in time to share with friends and family," says Jason.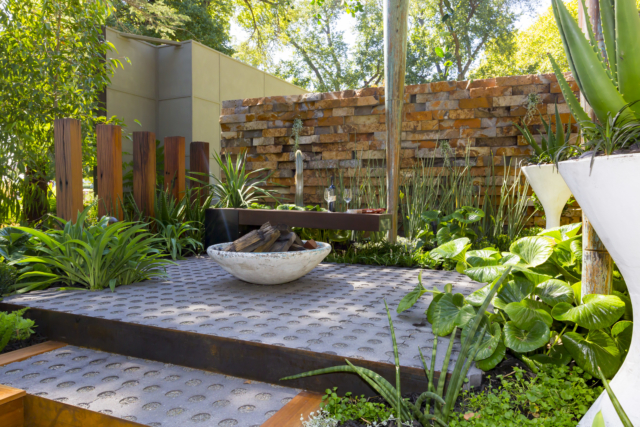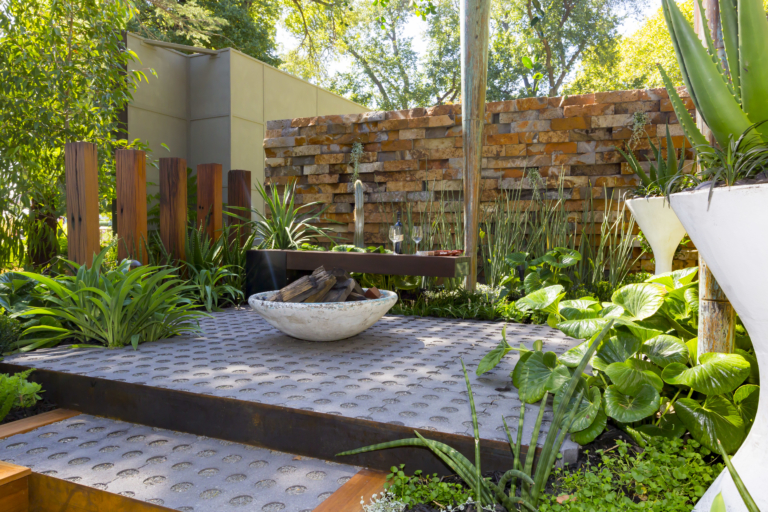 Create an entertaining 'canvas'
Summer entertaining remains the most popular use of the backyard for many Aussies. The outdoors brings an entirely different dynamic to enjoying time with family and friends – the freedom, natural light and open space creates an environment where conversation and socialising thrives
"When creating an entertaining area, it's important to plan an area that promotes comfort and conversation. The comfort piece of the puzzle is building the essentials, the pavers that provide a flat, dry place for you to set up on. The other basics are the lighting and heating which allow you to use the space year-round," says Jason.
To create comfort, the big focus is on selecting the right outdoor furniture. The key criteria are; using products that are made for the outdoors, creating connection between the pieces that stimulate conversation and togetherness, and lastly, selecting settings that are the right size for your space.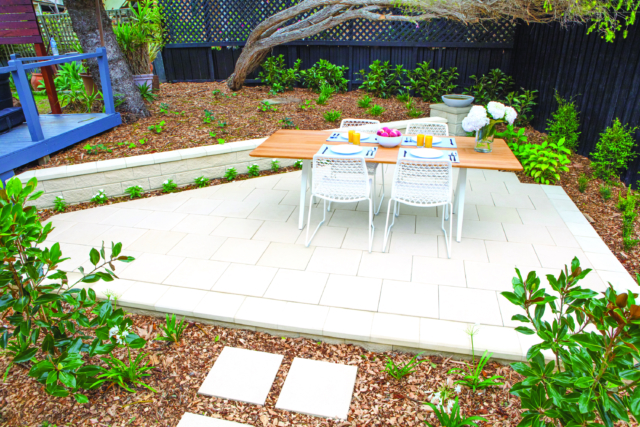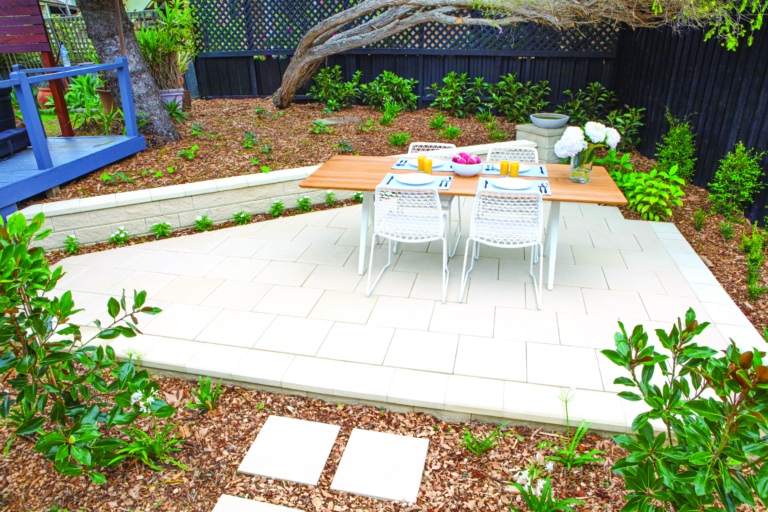 "A great option for entertaining is blending formal tables and chairs with informal seating like garden walls with benches on top. It creates extra spaces and allows you to adjust your entertaining for the occasion. The other absolutely essential thing is that you don't buy a setting for the one night a year you have the entire street over, but rather choose a setting that is the right size for how you will most often entertain," says Jason.
Whether you're looking to create a feature zone for dining or entertaining, building a garden path or completing a poolside area, concrete pavers are a clever and effective way to really make the best use of any space to be enjoyed day and night in summer.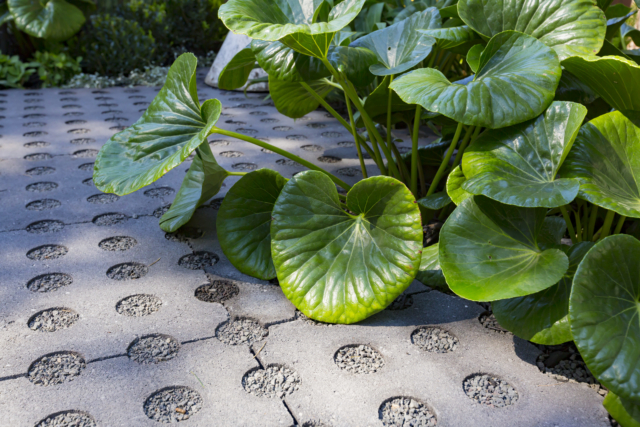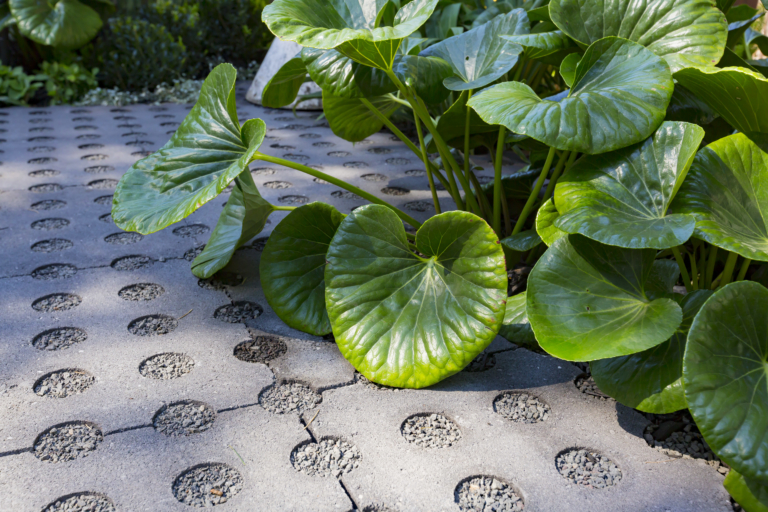 When it comes to pavers, other things to consider include what colour to use (light pavers will make a small space look larger), textures, and the overall size and shape of the paver because this allows you to work with different paving patterns, depending on the look you want to achieve.
If your aim is to transform existing paved areas, try pressure cleaning. Not only is it a quick and easy way to improve its appearance, but you may also remove any oil or moss and restore the slip resistance of the surface.
Make the most of the space
Not all yards are created equal, in terms of available space, but where there's a creative will, there's a way to make the most of outdoor areas, big or small. "There are fewer constraints improving your outdoors than there are renovating indoors, and the key to unlocking the potential of your yard is creative thinking," says Jason.
If your yard is sloped and you aren't using every available square metre, you're sitting on very valuable wasted space. Use retaining blocks to create terrace areas or install garden beds to bring a lively element into what would be otherwise dead space. If you don't have lots of space in your backyard, you can always build up. Create a raised entertaining area out of nothing by framing the space with a freestanding, double-sided wall using concrete retaining wall blocks. This DIY project will define your backyard this summer, while doubling as an informal bench seating for unexpected guests.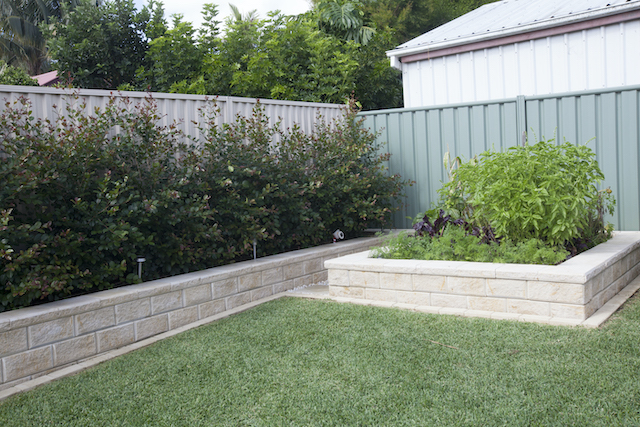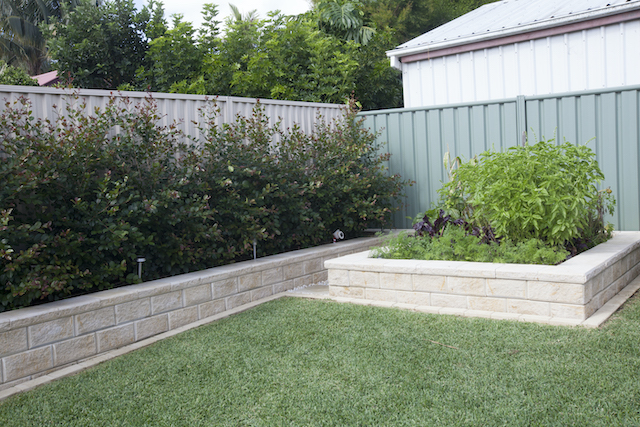 Make a pathway unique
In times gone by, pathways have been a forced consideration to provide a stable thoroughfare to get from one side of the backyard to the other. In some instances, the side of the house has been completely forgotten, transforming this under-utilised part of your home into a mud pit in winter and dust patch in summer. Luckily, there are many great ideas to transform these areas into functional spaces that look great.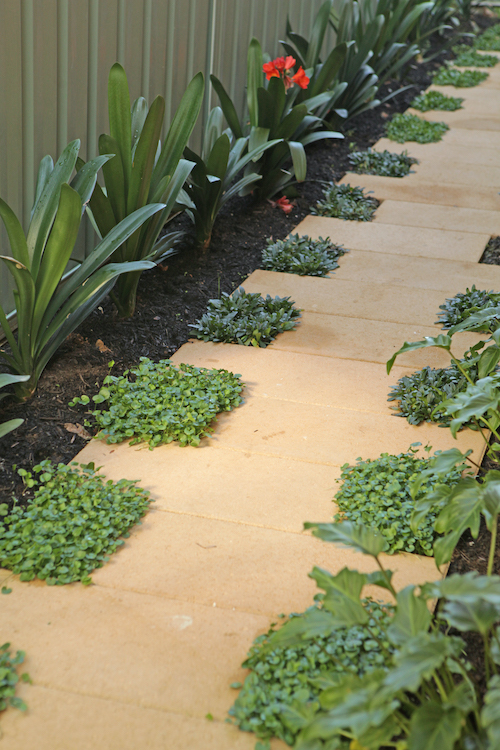 A feature stepping stone path is not just aesthetically appealing, but it also activates a generally unused space and ensures that muddy floors, after a trip to the clothes line down the side, are a thing of the past. For added wow factor, lay the pavers offset in a stretcher bond pattern and fill the voids with decorative stones or greenery. Large format pavers are recommended to achieve the designer look.
What's more, a stepping stone path leaves a gap between the stones allowing the water to infiltrate into the ground, as opposed to pooling and running toward the house or your fence. This makes it a great option for those narrow areas down the side of a home.
For more on Adbri Masonry | Need extra room? Rend a backyard shipping container!