We have featured some amazing homes so far, from fabulous seaside havens, to modern Victorian era homes. Here are our top 8 picks from the first half of the year.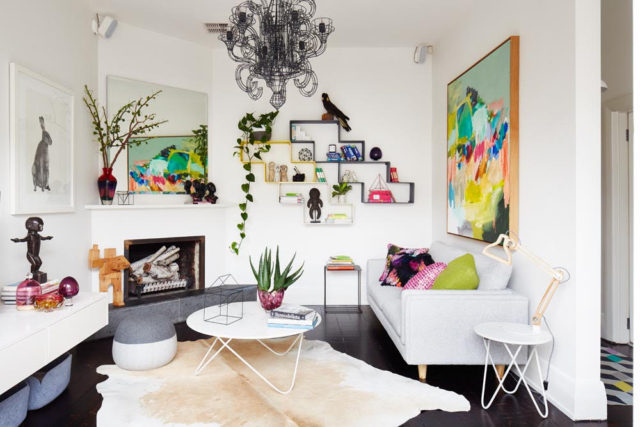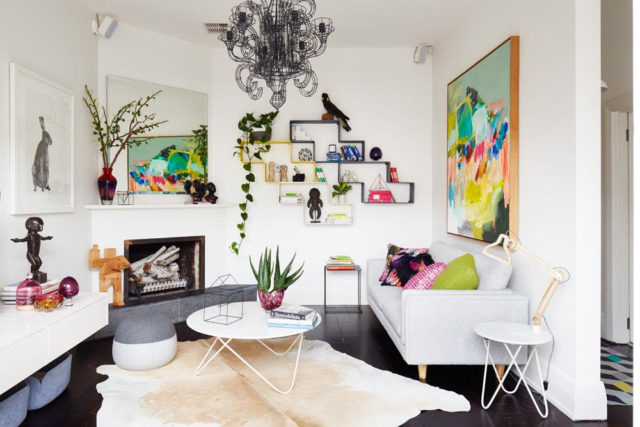 Fenton & Fenton's Melbourne marvel
Melbourne is the interior design capital of Australia – which is perfect for me, as I have just moved down here from Sydney. Call me biased for adding this one to the list, but Lucy Fenton's home captures the heart of Melbourne with its bold textiles, statement artworks and magnificent pops of colour.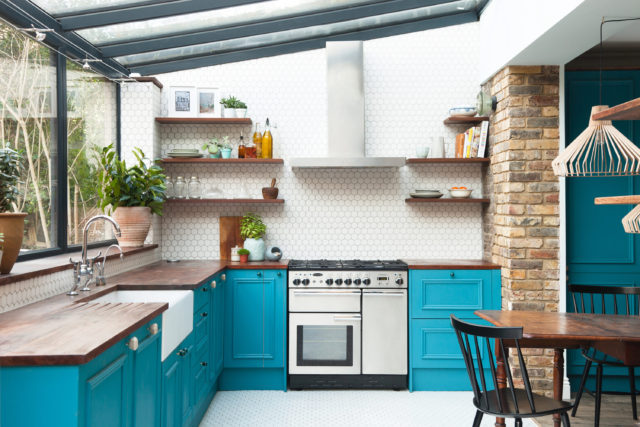 Colourful London terrace home
This one is an offshore feature. Located in London, this Victorian terrace boasts huge windows in the kitchen – the whole space is naturally basked in light, allowing it to show off its stunning teal blue cabinets (boy am I a sucker for teal blue in the kitchen). The use of such a bold colour against the more traditional exposed brick is a real winner.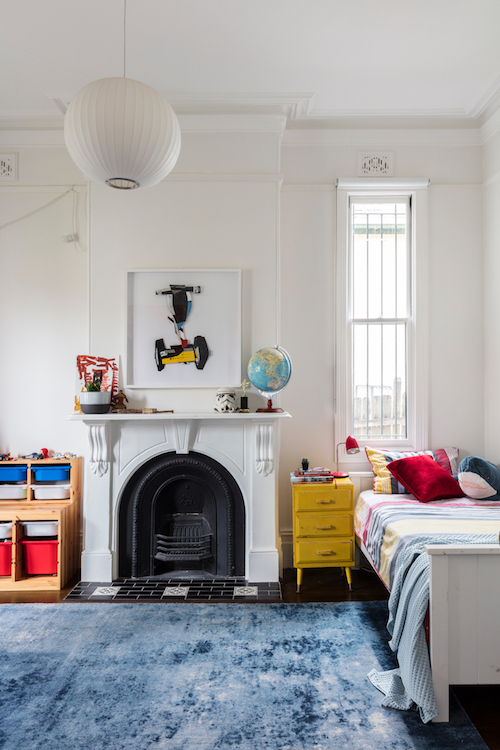 Chic Sydney family abode
There is nothing worse than seeing a beautiful Victorian style home lose all of its old-world charm through a renovation. This home in Sydney's east has a real mid-century modern feel to it, mixing in original pieces to complement the beauty of the old fireplaces and high ceilings.
Mediterranean inspired home
Featuring handmade clay tiles and bespoke rattan joinery, this Melbourne home exudes a luxurious modern Mediterranean style. The intricate, hand-cut mosaic tiles that feature around the fireplace and kitchen splashback are definitely the highlight – they give off a gorgeous pearl shimmer which is contrasted perfectly against the Australian timber kitchen island bench.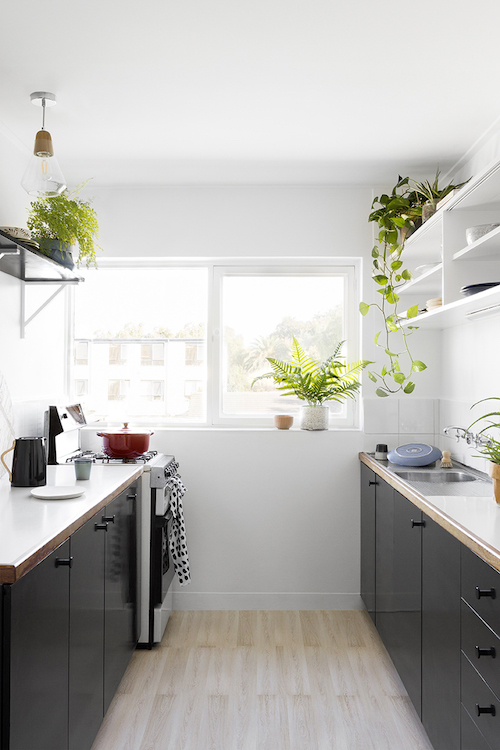 Creatively painted apartment
On the other end of the budget scale is this chic apartment that shows just how much you can transform a space with a simple (but well picked) coat of paint. Swapping out the stark white for a variety of soft greys bring the 1960's two bedder into the present day. I particularly love their bold use of black on the kitchen cabinets – who said black was a no-go for small spaces?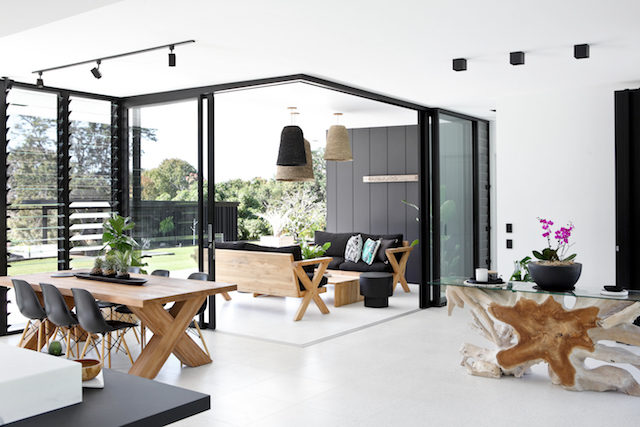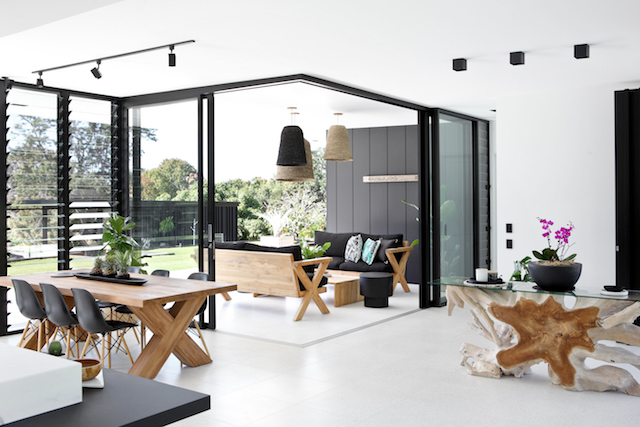 Minimalist and monochrome
This Noosa home is referred to as the glass house – and if you take a look at the pictures, you will know why. The home features clean lines, a flat roof and a vast amount of full-height glass. The abundance of glass brings the outside in – the lines between the natural environment and the man-made one are blurred.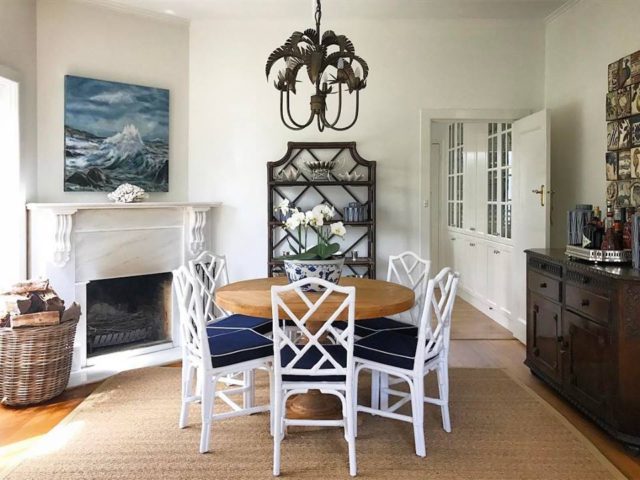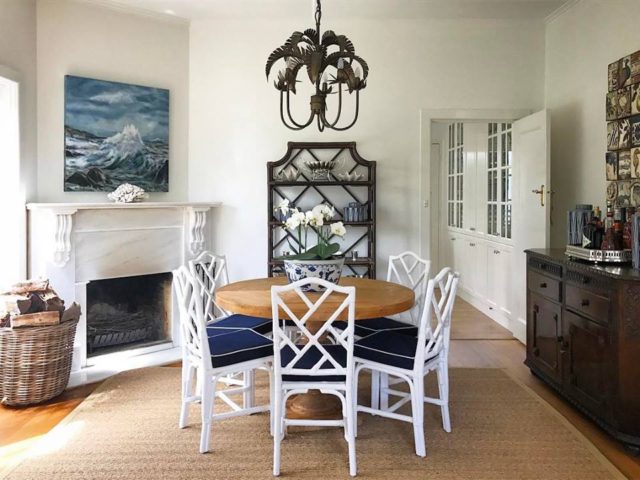 Traditional American design meets Chinoiserie
How do you keep up with every-changing design trends? You avoid them altogether and buy timeless pieces. This is the motto of owner Kate Walker, who has styled her home on Victoria's Mornington Peninsula with décor that gives off a coastal chic feel. The space manages to feel light and breezy, with touches of nautical blue here and there, without falling into beachy clichés. Oh, and her garden is to die for.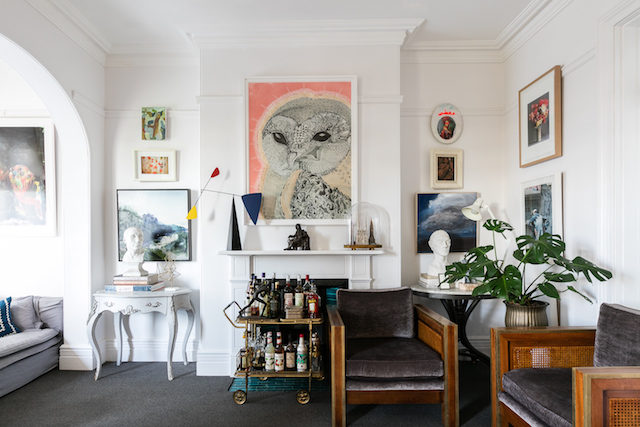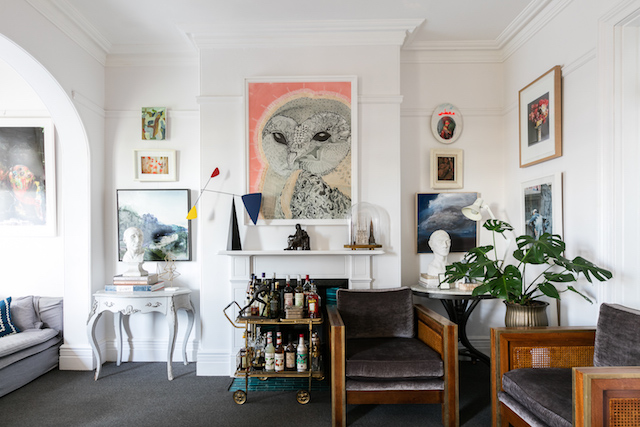 Hunter collector
Stepping into Alex Zabotto-Bentley's home, you would be forgiven for mistaking it for a gallery space. The motifs, art, collectables and furniture located within the inner-city Sydney home are a showcase of Bentley's life, travels and love of the 1940's neutral palette. Your home should be a reflection of you, where every piece tells a story or hints at a memory.