Mid-century inspired and with glazing for days, this incredible Noosa property is the work of its owner Sarah Waller, an English designer and licensed builder, who spent 20 years conceptualising her dream home before seeing it come to life. "A move from the UK to Australia offered me the opportunity to design and build something unique for my family and I – our own iconic home," says Sarah of the home that is referred to as the Glass House.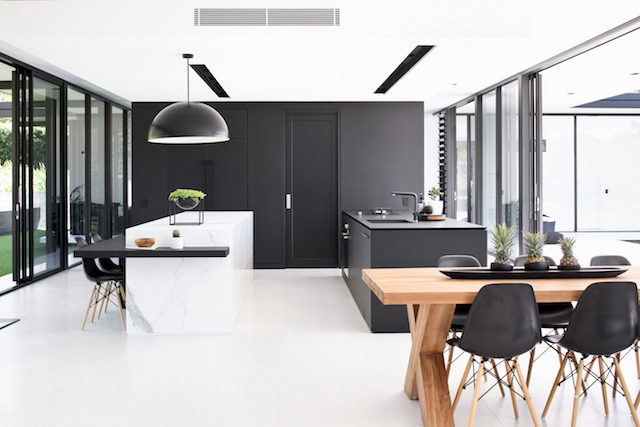 Nestled in the Noosa Valley, the home features clean lines, and sublime minimalist details such as a flat roof and large expanses of full-height glass. The abundance of glass was designed to take in the home's gorgeous natural environment that features soaring coconut palm trees and frangipanis.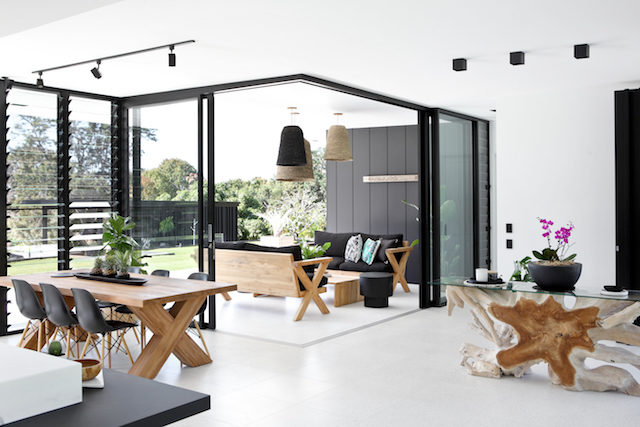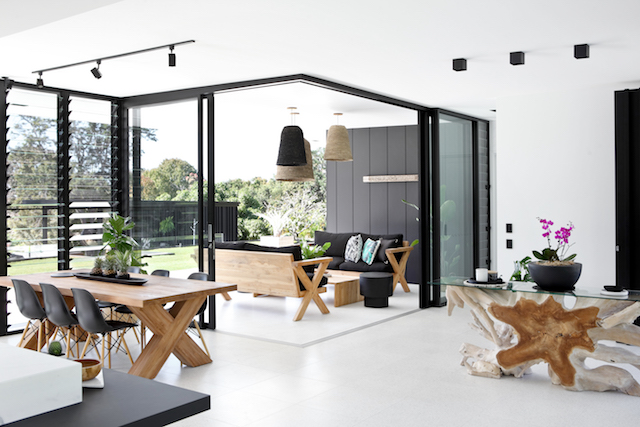 Sarah worked across the entire process from the design and build to the home's styling and final decorative touches. "To manage the entire process and bring it all together is incredibly satisfying and now we're living and experiencing the home, you get a true appreciation that beyond its aesthetic qualities it has a wonderful feel. Sometimes I pinch myself that it's ours," says Sarah who heads up her own Noosa-based residential design studio, Sarah Waller Design.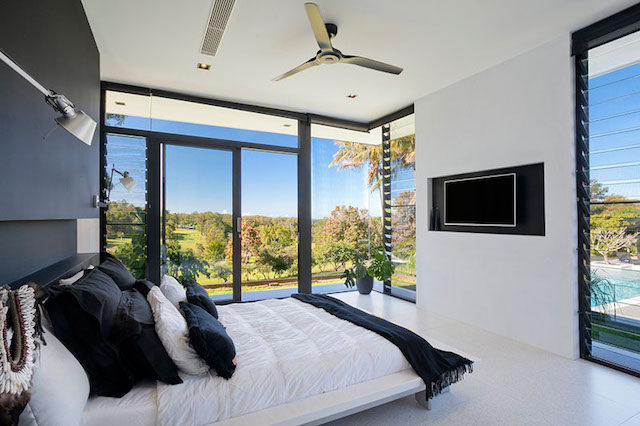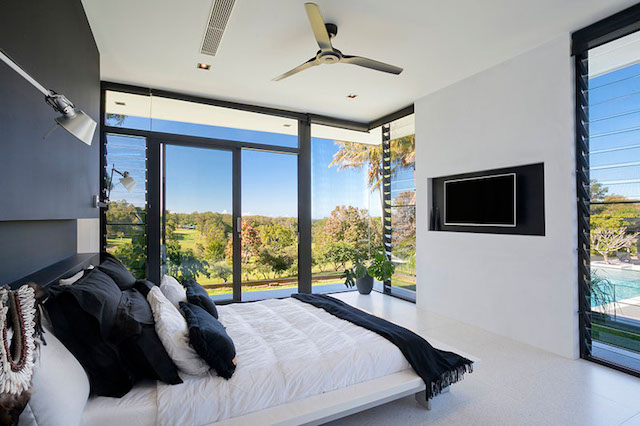 The home's award-winning kitchen is a standout space and features large swathes of black timber joinery and a generous island bench in fine matte black laminate and marble-look porcelain. Fibonacci Stone Arctic Ice terrazzo tiles extend from the interior floors to the outdoor patio for a seamless connection between outside and in and the kitchen also features a fully concealed butler's pantry that houses open shelves, additional bench space and a second sink.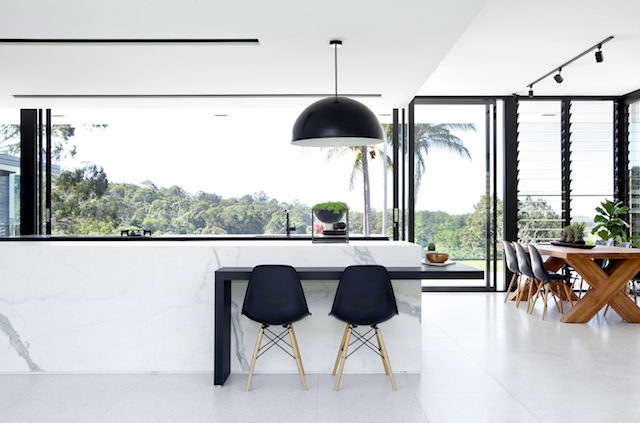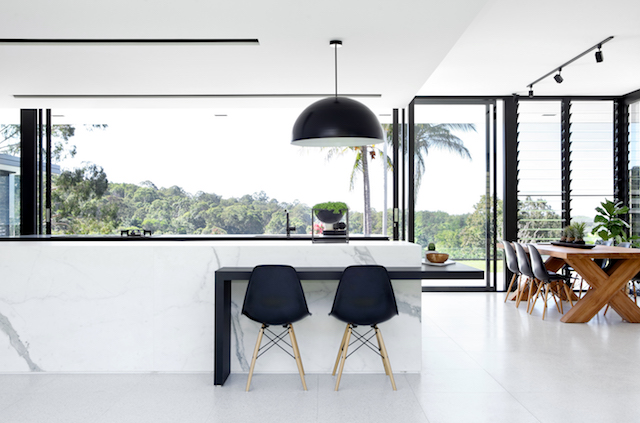 The bedrooms were also designed to capitalise on the expansive views. "I love that you have all the comforts of indoors, yet you really feel part of the landscape. We wake up with the sun and experience the subtle changes in weather throughout the day," says Sarah.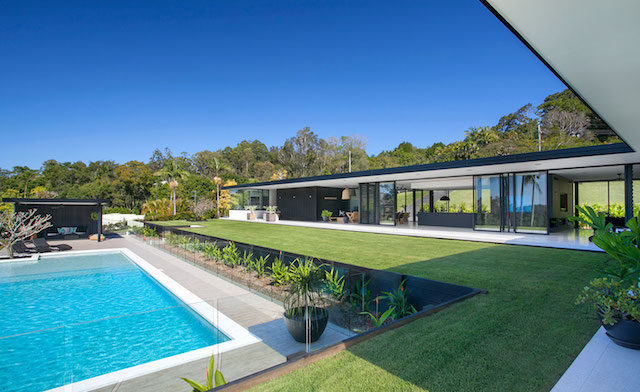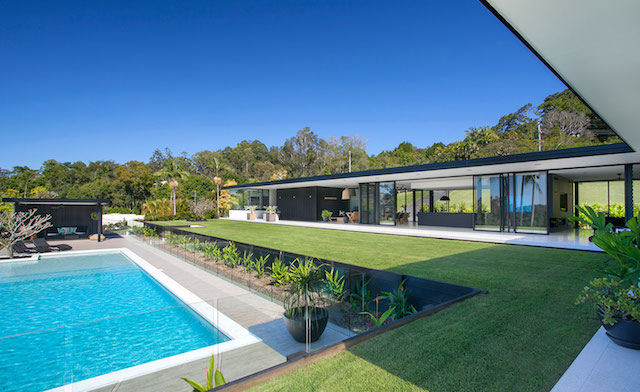 The pool evokes 1950's Palm Springs and features a cabana perfect for lazing around in the warmer months – the effect is utterly resort-like. We love!
Photography: Anastasia Kariofyllidis