We've featured a couple of fabulous hospitality interiors of late (like this one and this one) but that's because there have been some true standouts, and our latest pick is no exception. Located in inner-city Melbourne, Middletown Café takes its cues from Kate Middleton and the chic space combines navy, blonde wood, brass and contrast checkerboard grey terrazzo flooring for a look that is as sleek and manicured as the Duchess herself.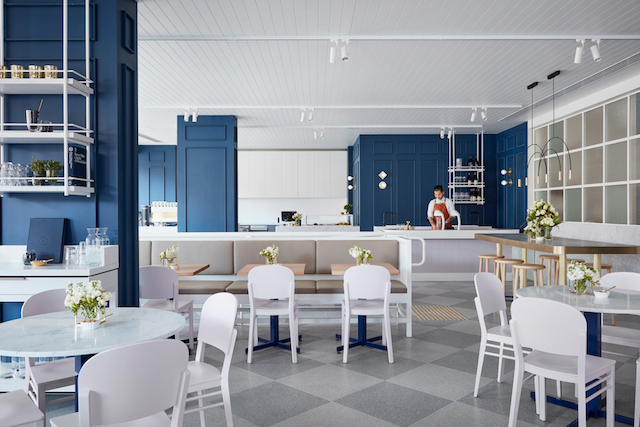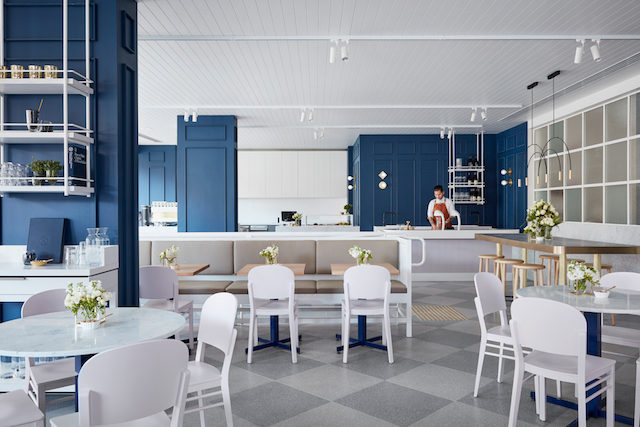 "Rather than interpreting just Kate as an individual, our design is the personification of the 'modern muse' and pays homage to Kate's journey from the English countryside to British high society," says Alex Hopkins, principal interior designer with Studio Tate, the firm responsible for the design.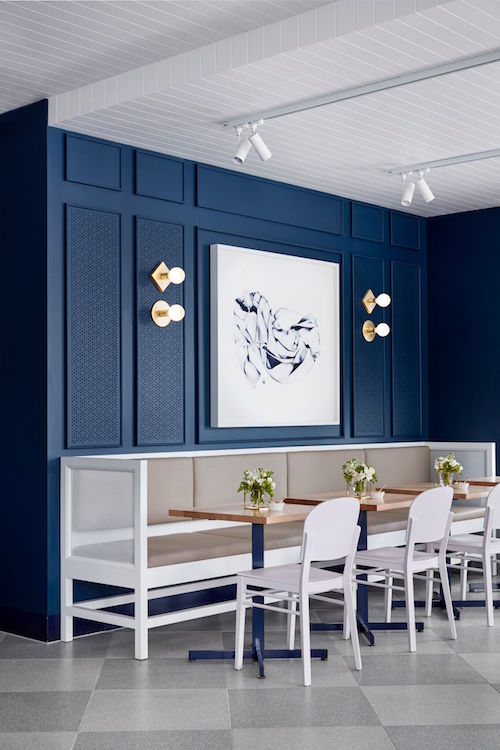 "The key design decisions were all inspired by some part of her life, whether it be a pattern derived from the cladding of her local countryside pub or the signature blue paint colour that is akin to Kate's iconic navy coat," says Alex.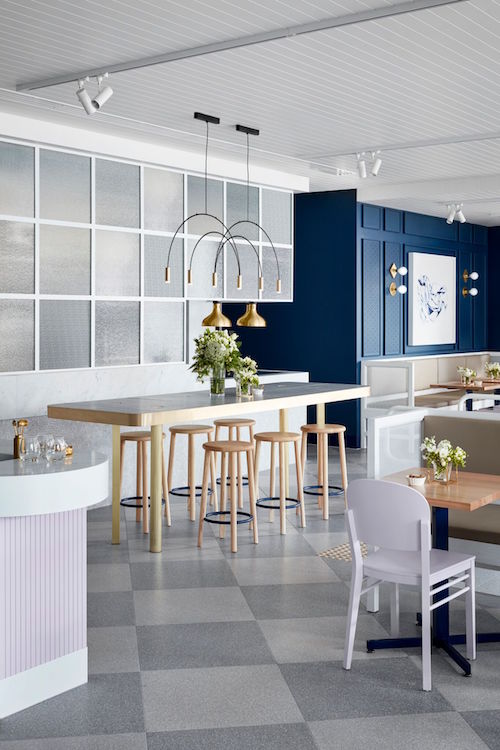 While royal blue is the dominant colour, there are splashes of pastel pink, white and brass which all complement the café's signature checkerboard floor. "We thought it would be great to select a contemporary floor finish laid in a traditional format and a terrazzo tile lends itself to this application," says Alex of the floor that was supplied by Fibonacci Stone.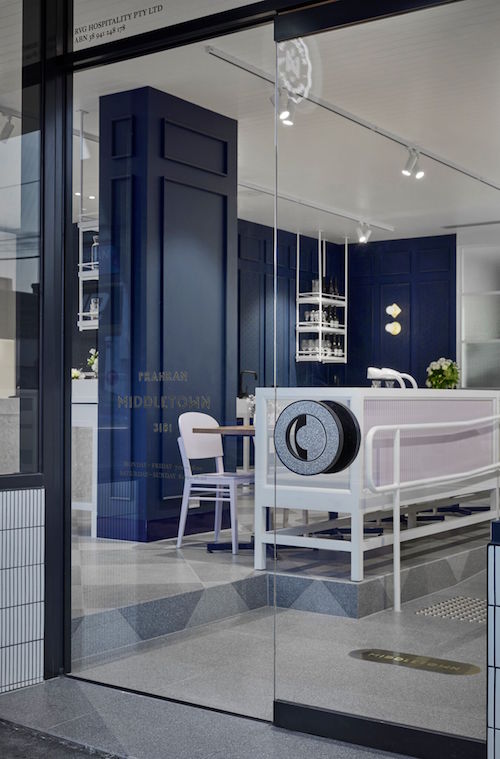 "Like the contrasting checkerboard style, our terrazzo is also timeless, hard-wearing and easy to maintain, making it a great selection for hospitality projects. I think we will see more and more of this trend making its way into designers' hospitality projects in the near future," says the managing director of Fibonacci Stone, Michael Karakolis.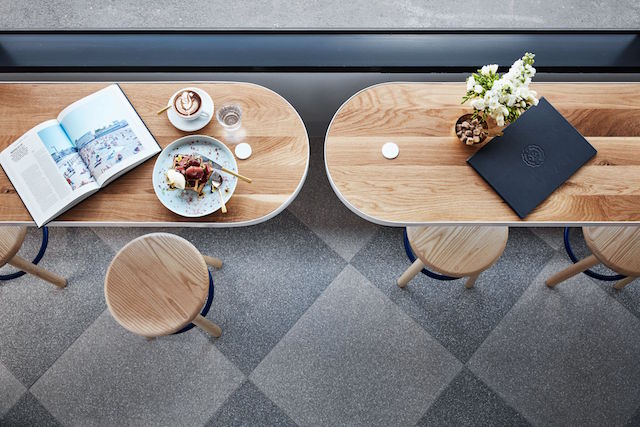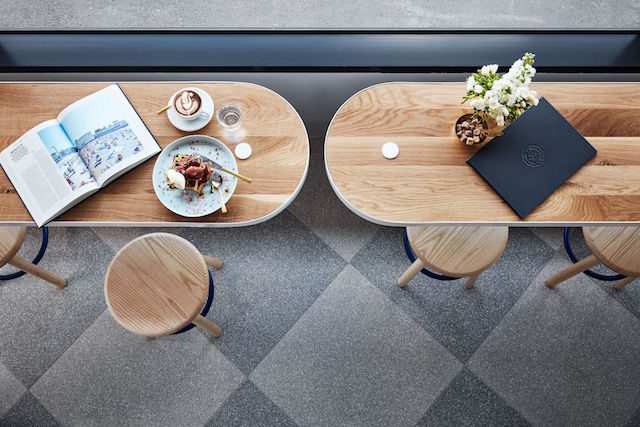 Photography: Peter Clarke