Housed in a Victorian-era bank in the Melbourne suburb of Hawthorn, whisky bar The Kilburn received the makeover treatment recently at the deft hands of interior stylists Jacqui Moore and Kristel Griffiths Marshall. "I would describe the vibe as Mid-Century New York with a sprinkling of West Coast cool," says Kristel, of the highly covetable space.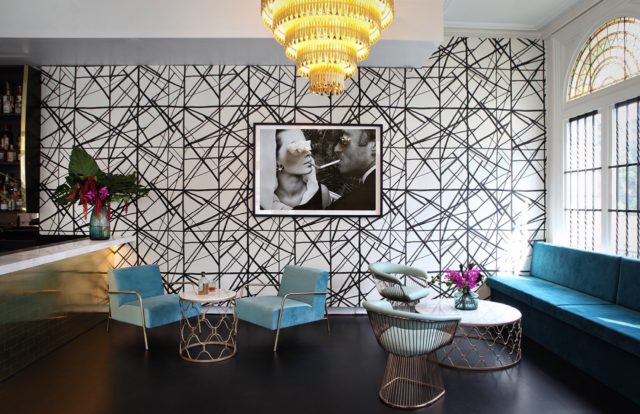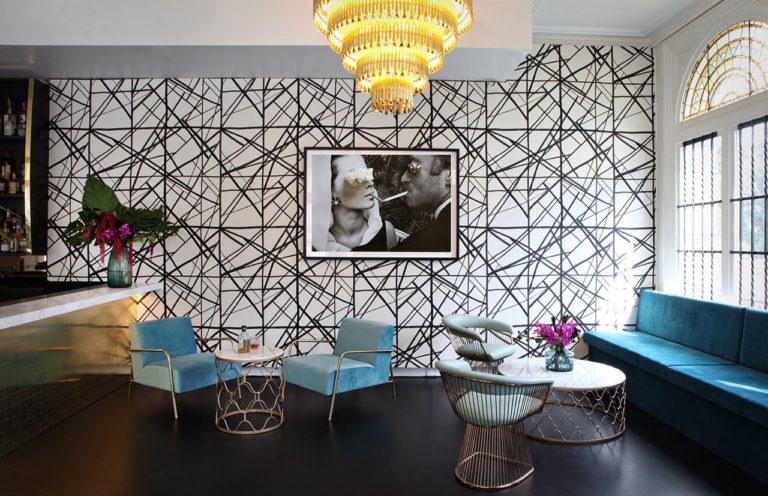 "The Kilburn was already an established bar but the interior was sparse, masculine and not particularly comfortable. The space was also vast and the brief was to make it feel intimate, sexy, cool and luxurious on a tight budget," says Jacqui, who certainly achieved that. With its gorgeous use of blue (from peacock to inkier tones), the space combines leather, velvet, brass and marble for a luxe, sexy vibe. It's certainly a must-visit, the next time we're in Melbourne!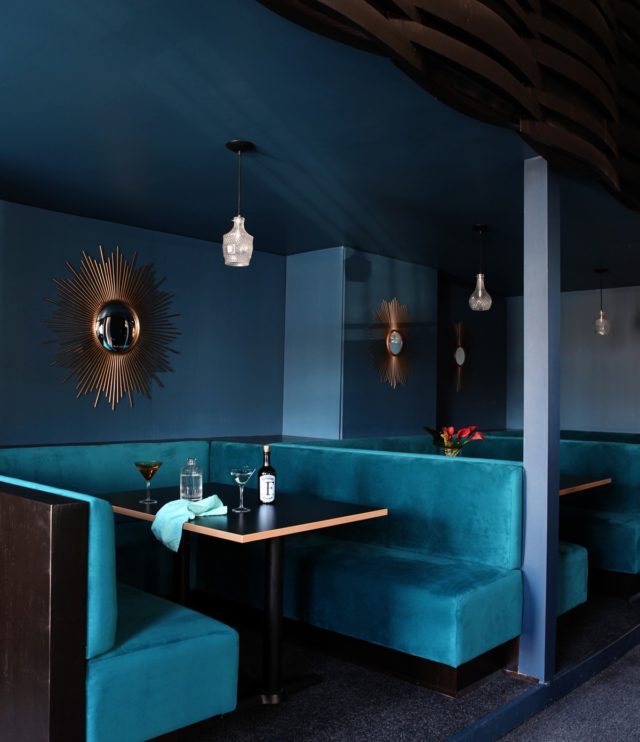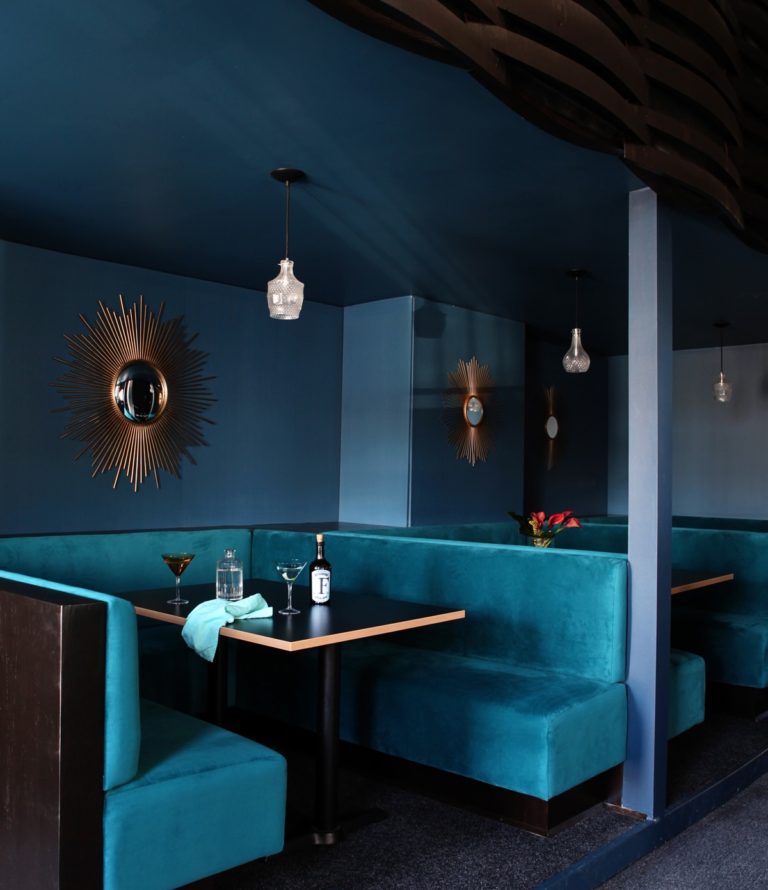 "We wanted this huge space to feel sophisticated and moody, so it was all about building layers of tone on tone and texture. Inky blues, peacock and minty greens form the base palette and we stained the floorboards and exposed timbers Japanese black. We used leather and velvet for the upholstery and for the final flourish we added highlights of brass and marble," Jacqui adds.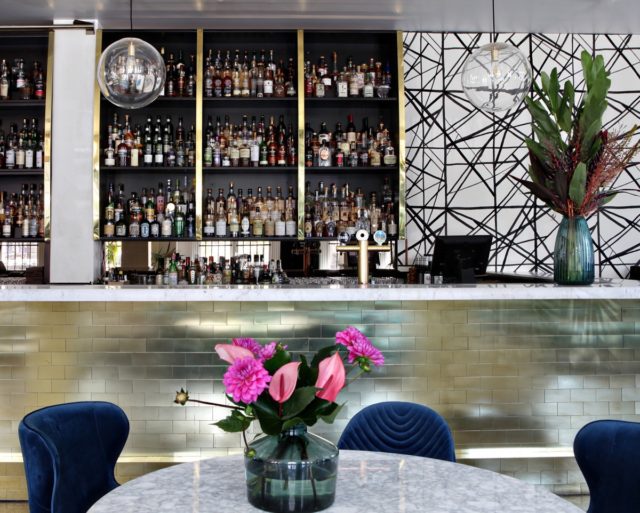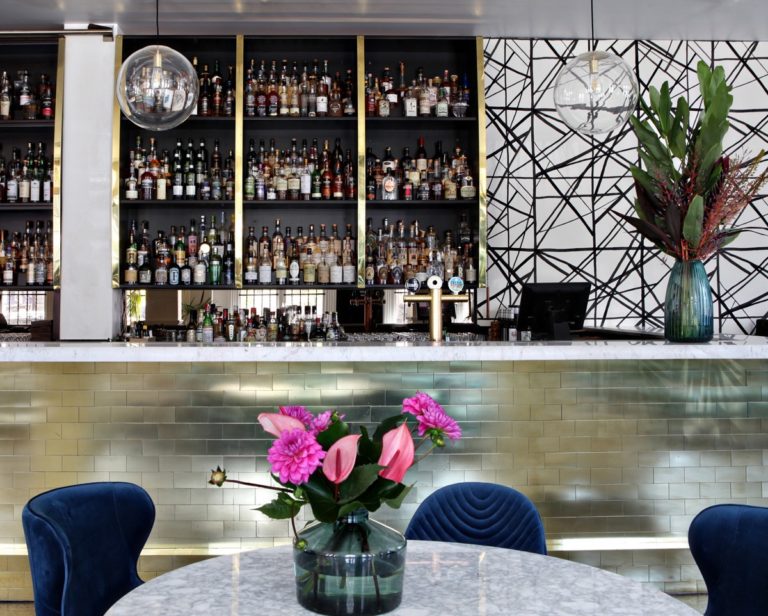 As for their favourite part of the project, the custom 10-metre brass tile and marble bar is a standout. "The bar features 1,100 stacked subway tiles, which are lit from above and give the place a massive injection of glamour. Our custom "Hustle" neon sign in the back bar was designed to add a youthful, playful element too," says Kristel.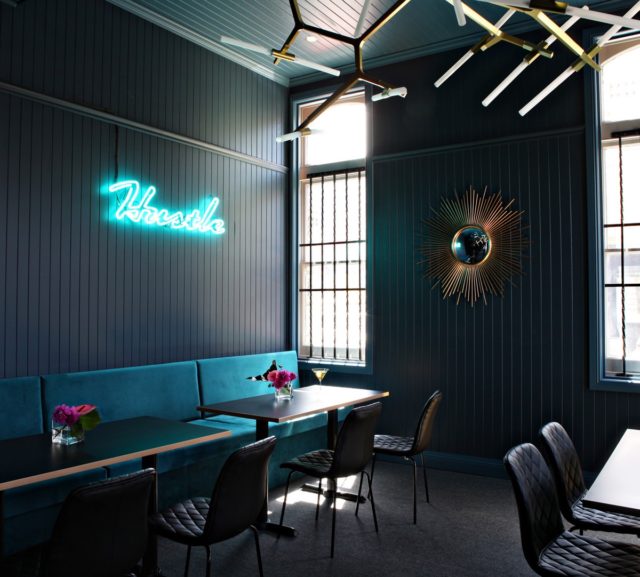 And one of the more interesting aspects of the renovation is that despite its expensive good looks, it was executed with a tight budget — paint was a key element. "The transformational qualities of paint are amazing. Before the makeover, the bar was full of exposed brown-stained timbers. By painting them inky blue and black we were immediately able to create a super-sexy space without breaking the bank," says Jacqui.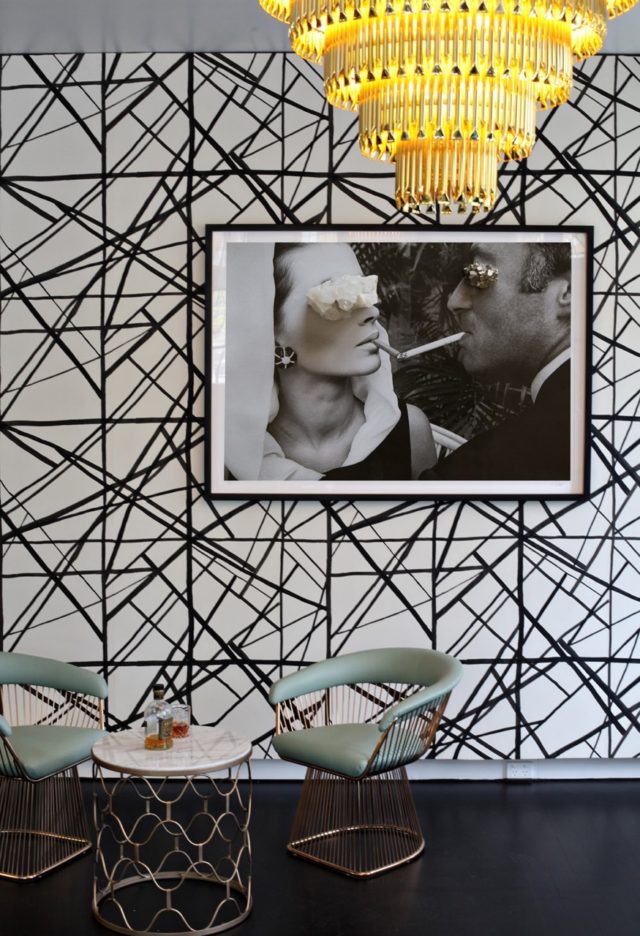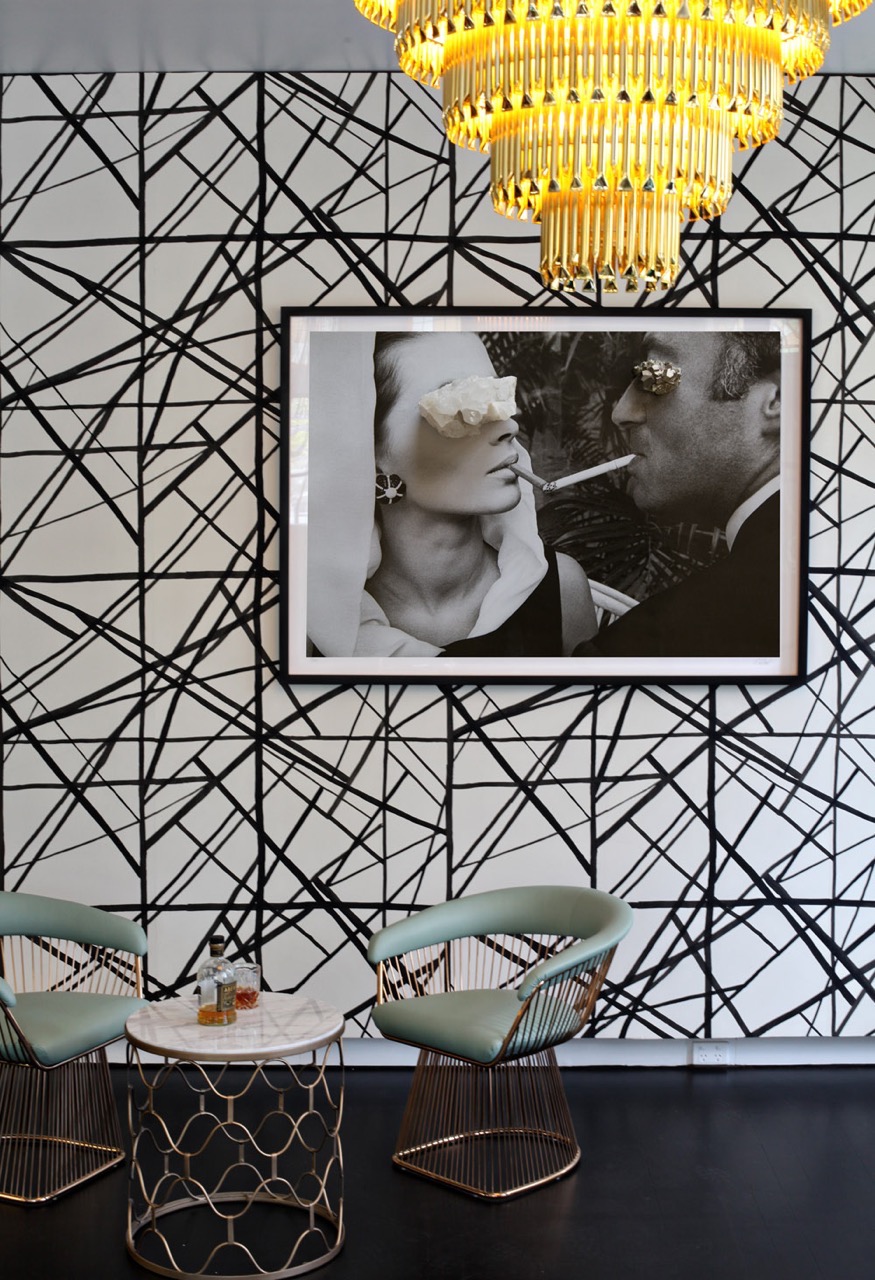 Jacqui's favourite aspect, aside from the bar, is the enormous brass chandelier that hangs over the VIP platform and is complemented by Kelly Wearstler wallpaper and artwork by Sydney artist Dina Broadhurst. "It's sculptural by day and at night it has this beautiful golden glow."
Photography: Tanya Savage | Design & styling: Jacqui Moore and Kristel Griffiths Marshall