It's almost time for the March round of my Instagram photo challenge 7 Vignettes, and next month I'm delighted we have interior designer and judge on The Block Darren Palmer, taking part as our guest judge. Here's the new list!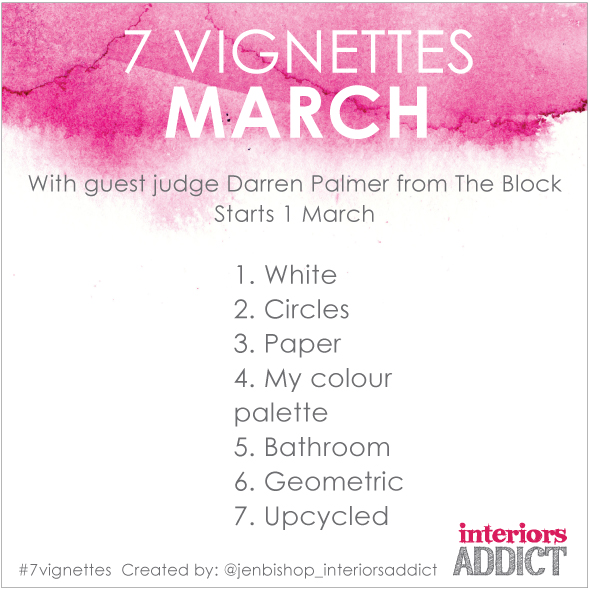 This month I've compiled the list from participants' suggestions. I hope you like them! The lovely Darren will be watching the hashtag and joining in the fun, then helping me pick the winner at the end of the week.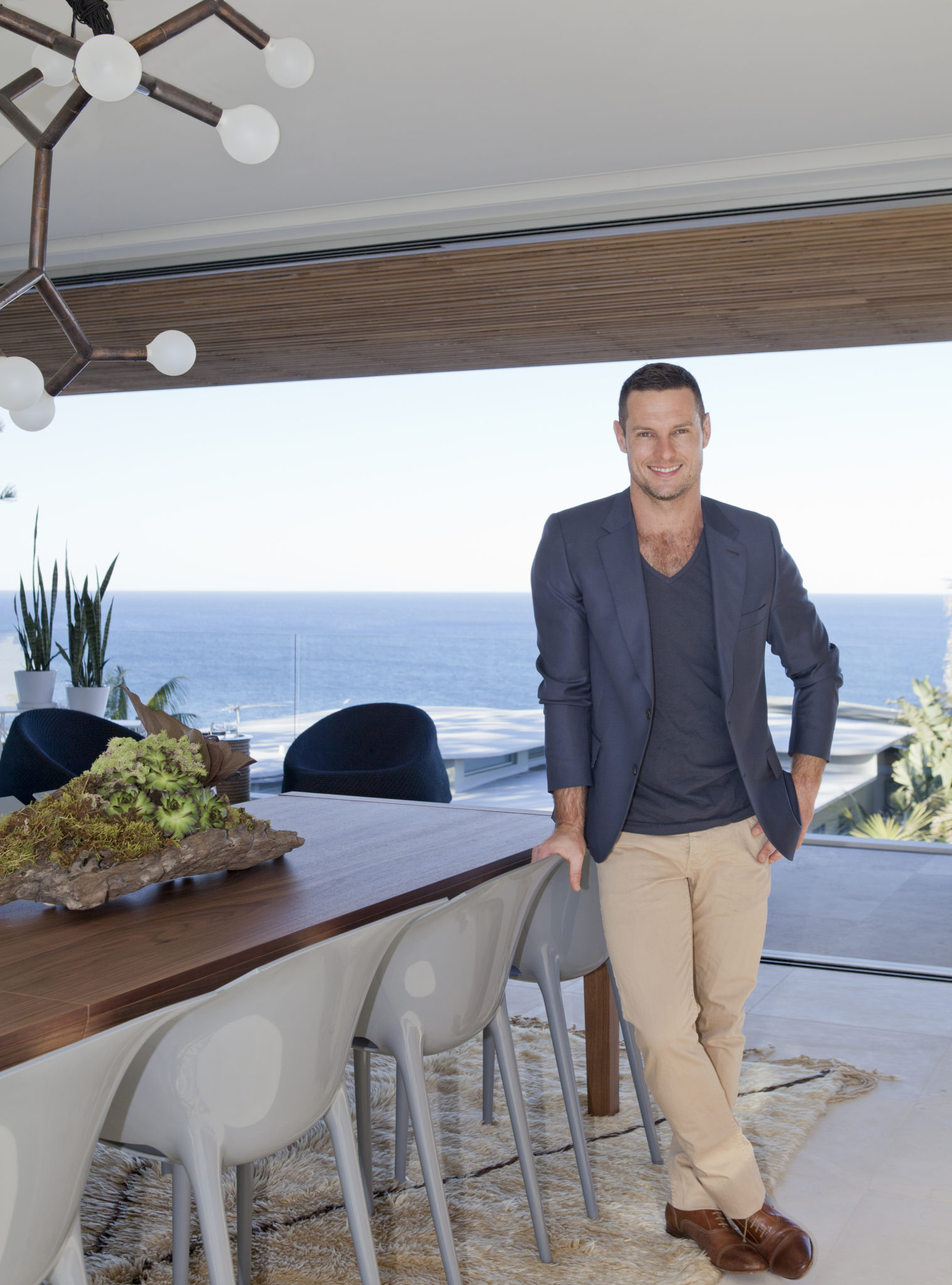 This time we have a great prize for the winner; not just a $200 voucher to spend at PAD (Passionate about Design), but also two bespoke cushions from Mantel and Church worth $270.
How to play
If you're new to 7 Vignettes, here's how to take part:
1. Refer to the list above. The fun starts on 1 March for 7 days. So, on day 1 your vignette should be inspired by the word white, on day 2 by circles, and so on.
2. Each day, post your vignette to Instagram with the hashtag  #7vignettes so we can easily find it, and tag Darren (@darrenpalmerinteriors) and I (jenbishop_interiorsaddict).
4. If you miss a day, no worries! But you must post all 7 vignettes by midnight on day 7 to be in with a chance of winning.
5. If you want to submit more than one image each day, go for your life!
If you have any questions, please post them in the comments below and I'll get back to you. Unfortunately the winner must be in Australia but we love our international friends to take part just for fun!