Here at Interiors Addict I was delighted when Darren Palmer was made the third full-time judge on The Block. Possibly not as much as he was though. "SO EXCITED! It's a brilliant competition that has featured some really great talent over the years. I love the Block and am so happy to be a part of it," he told me.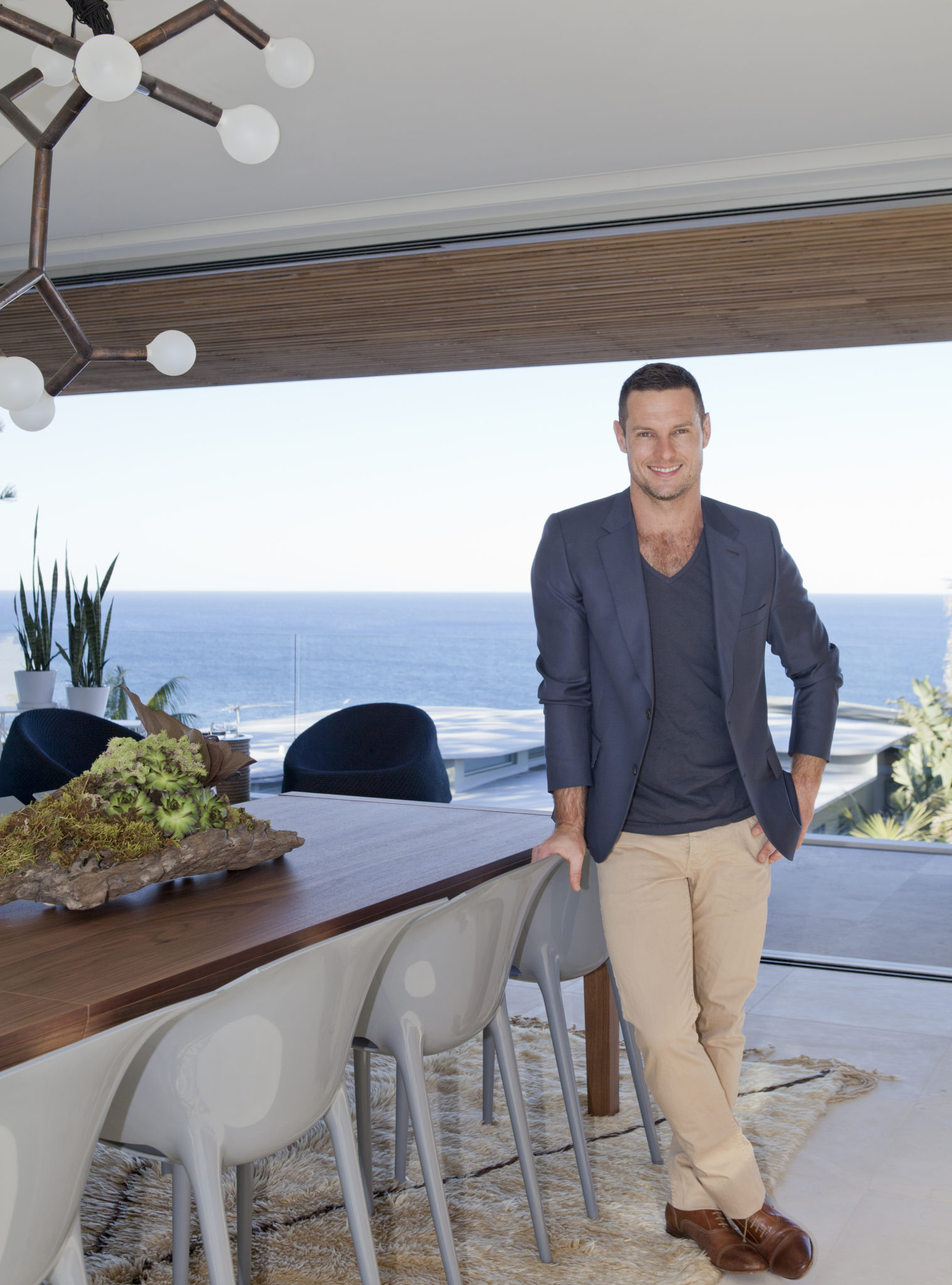 Darren rose to fame as a runner up on reality TV show homeMADE and now here he is, a renowned interior designer and a judge on another show. He's done good, eh? "The thing is I know renovations because I renovate, I know design because I'm a designer and I know the competition and understand its constraints and pressures because I've been in exactly that situation myself. Well not quite exactly as we did a complete house every 5 days. These guys get 6 weeks. The Block is pretty much a holiday…"
Careful, Darren!
He loves the All Stars spinoff concept. "It's so great to see how the couples have evolved and their styles have adapted from their experience. There are some really exciting results in All Stars. I can't wait to see it all unfold."
Darren is in the middle of renovating his own Sydney apartment. "I've got dust and stuff all over me. I love this stuff and my own reno really fills me with compassion and empathy, which is probably good for the contestants."
Business is booming with 4 major projects finishing at the end of last year. "I have just had one of them shot for Belle's upcoming kitchen and bathroom issue. I can't wait to see it in print. It's always a massive compliment to be featured in Belle.
"I have some exciting projects happening in North Bondi and Vaucluse and they keep coming so it's going to be a really exciting year with lots happening. I've got so many things to be grateful for."
He fully admits to being The Block's new resident Mr Nice Guy and he's enjoying working with his fellow judges. "Shaynna and Neale are so great to work with. They're both really lovely and made me feel very welcome. Neale brings such credibility to the show and his wealth of knowledge is limitless. Shaynna really understands what it takes to make over a home and bring it to life.
"The only criticisms I have of them is that Neale is forever fussing over his hair and Shaynna insists on riding up to every shoot on the horse from her Selling Houses ad. At least she doesn't always wear the cape."