Last year, we brought you 10 of the best online finds for kids room. The post proved very popular, so for 2015 we decided to do it all over again. So, without further ado…
Back in my day, you'd get in trouble for drawing on your belongings, but at Dear Diary, it's encouraged! Their Scribble It range features cushions, wallpaper, soft toys and pencil cases, perfect for creating unique keepsakes and works of art. Their cushions retail for $59.95 and are available in neon pink or classic black.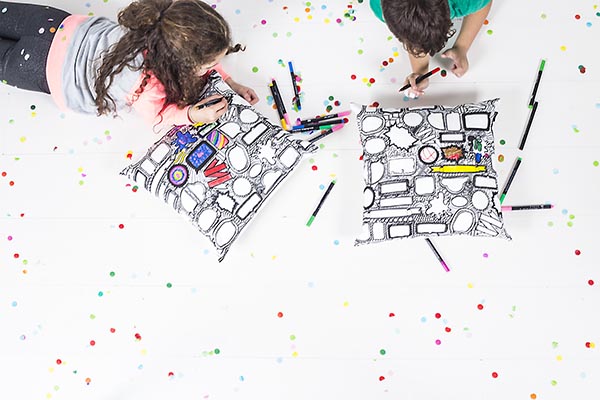 Keton Kids' debut collection of 12 prints are fun, original, on-trend and affordable! Designs measure 50x70cm and cost $48.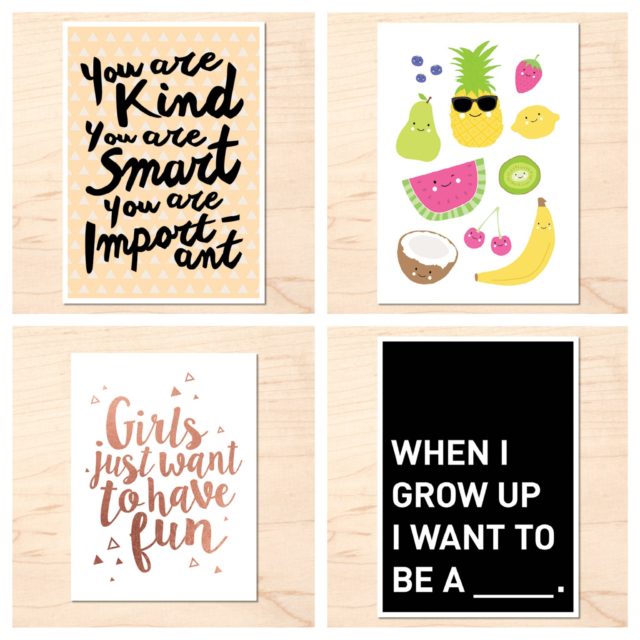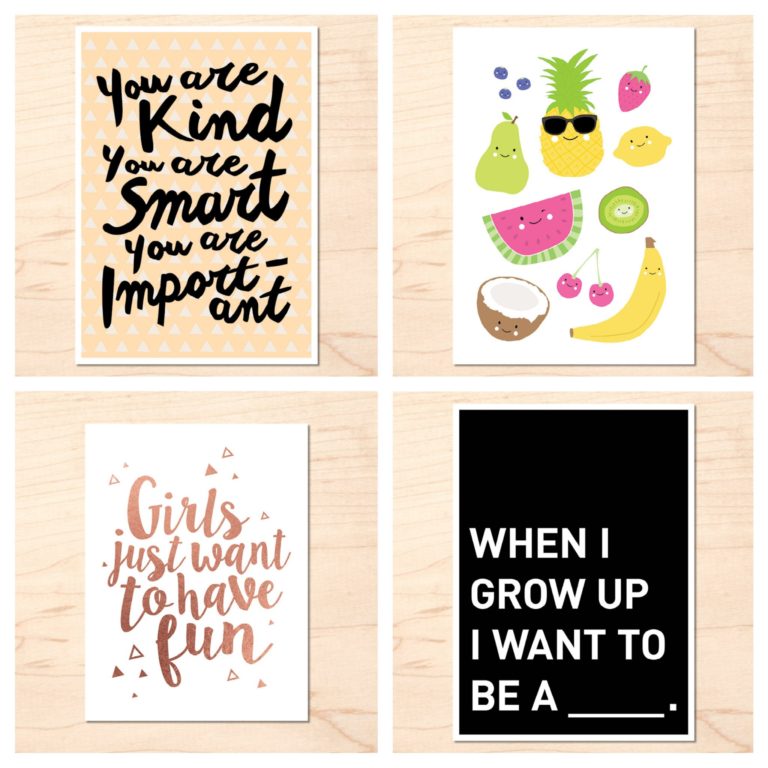 The vintage inspired alphabet chart by My Bearded Pigeon is both useful for your child and a beautiful piece for your wall. With a chalkboard like background and beautiful old school fonts, it clearly shows the full alphabet and numbers zero-to-nine. Also available in black, the wall hangings measure 86x61cm and are $72.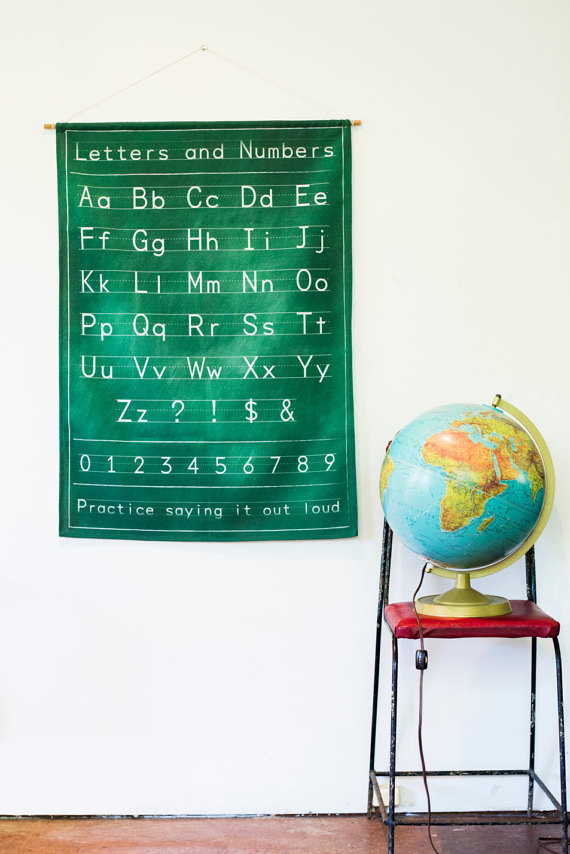 The too cute handmade watermelon stool from The Timba Trend is the perfect eye-catching addition to your kids room. With a unique design and pastel colours, it's 42cm high and retails for $80.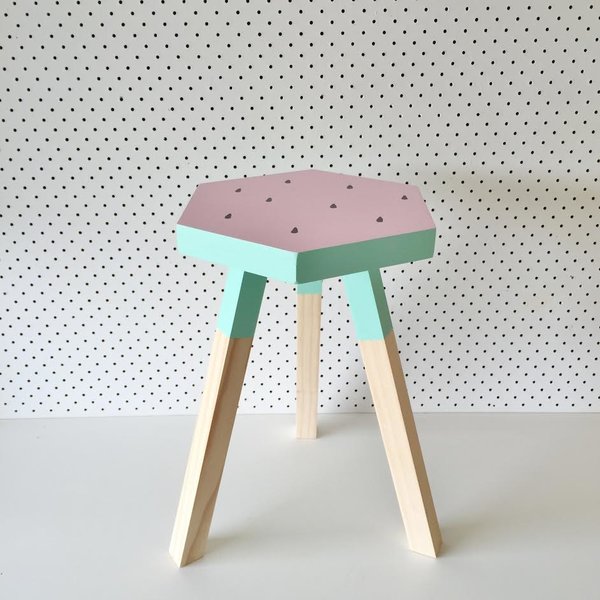 The Wall Sticker Company's new range of removable wallpaper and decals celebrates all things tribal. Their pack of self adhesive three teepees is a lovely way to add colour to your child's room and they're easily removable. The fun fabric stickers come in any three colours and retail for $39.95.
Ink & Spindle's pyramini floor cushions offer an option for kids furniture that doesn't have to be hidden away. At $95 they come in a range of handprinted fabrics and can be filled with your choice of beans, foam or eco fibre.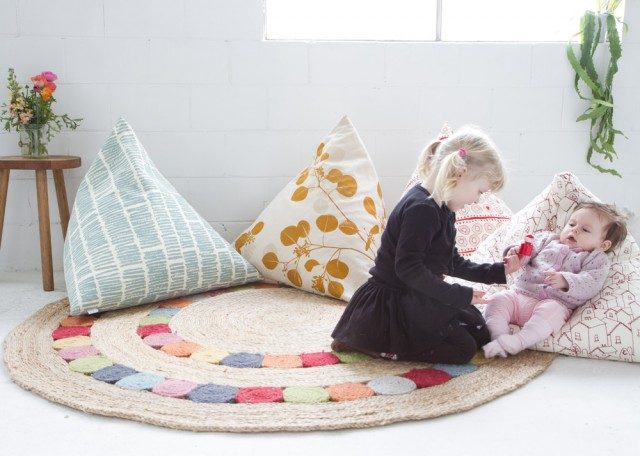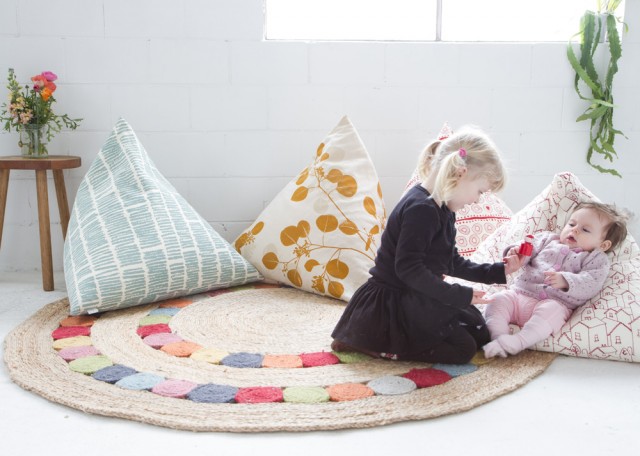 These gorgeous paper storage bags by Mon Petit ZoReol are made in France and available through BabyDonkie. The panda images are hand illustrated and applied with stickers and each paper bag costs $20.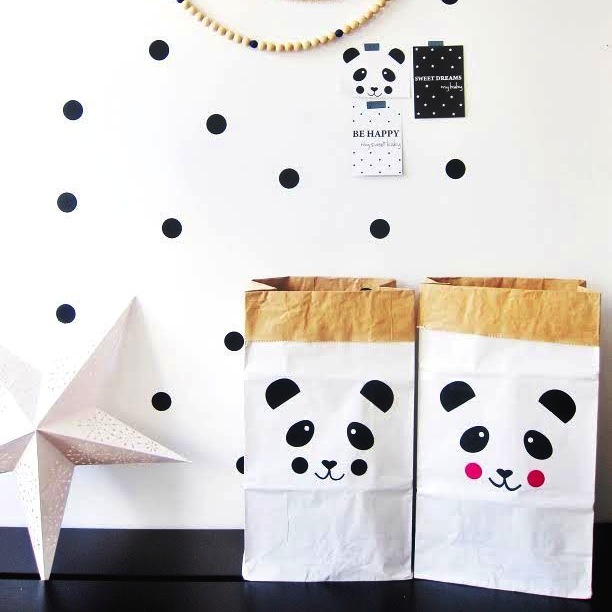 Designed with a solid colour background and peppered with a handful of colourful triangles, the teepee geo rug by Olli Ella looks beautiful in the living room, playroom, and of course, your kid's room. Handmade in Nepal and made from 100% wool, the rug comes in three colourways and retails for $499.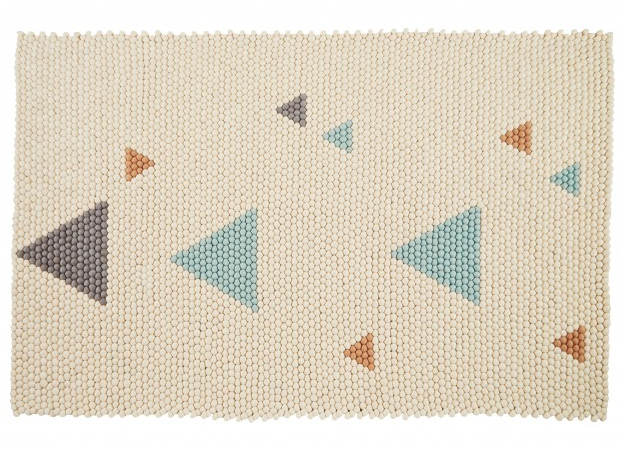 Designed and hand finished by HEICO in Germany, the original toadstool nightlight adds the perfect touch of whimsy to your kids bedroom. Coming in a variety of colours and sizes, the large toadstool in red retails for $155 from Talo Interiors.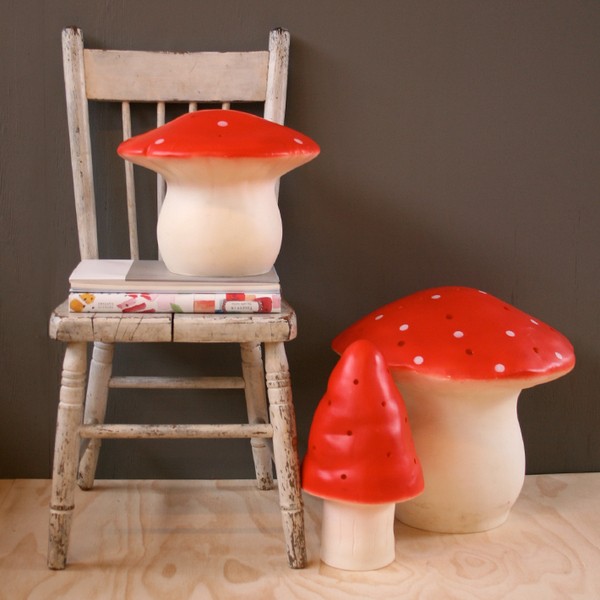 This wooden house shaped shadow box by Bloomingville makes a gorgeous and unique wall display. A perfect home for little trinkets, it is made of veneer and features a natural timber finish on the outside. Coming in four colourways, the lightweight shadowbox from Leo & Bella costs $79.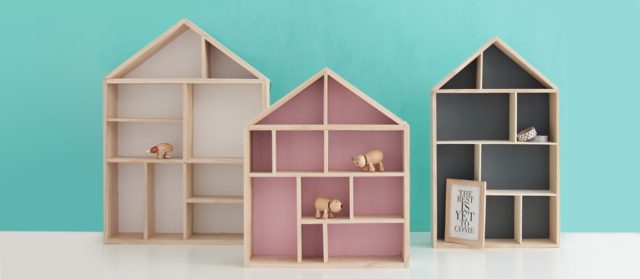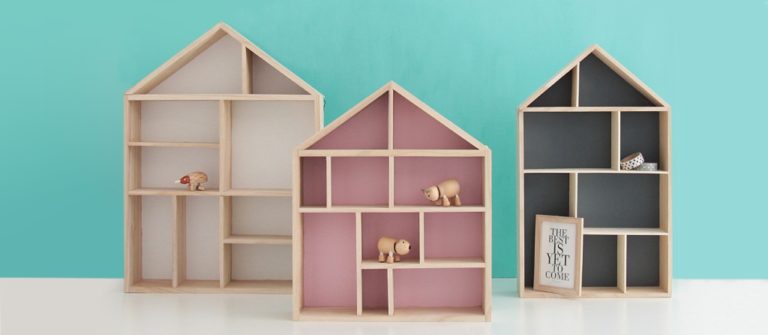 What are your favourite places to shop for kids rooms? I'd love to hear about them.