Knee deep in nappies with their second babies, Katie Davies and Eliza Prideaux were inspired to start their e-boutique, Talo Interiors. New babies and a new business? These girls sure aren't shy of a challenge!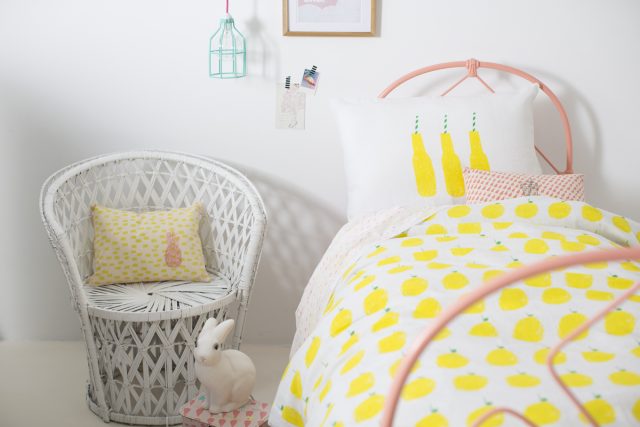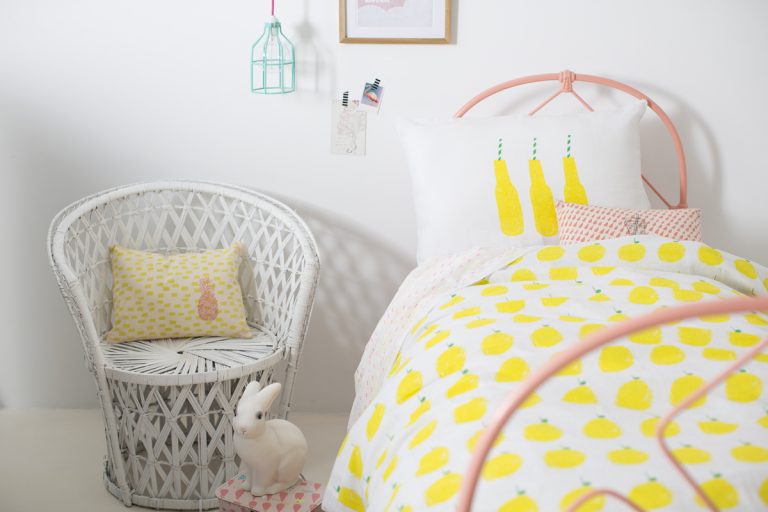 "We were having trouble finding beautiful interiors for our own kids' bedrooms," explains Eliza. "There are so many amazing designers from all over the world and we wanted to curate all the things we loved in the one place."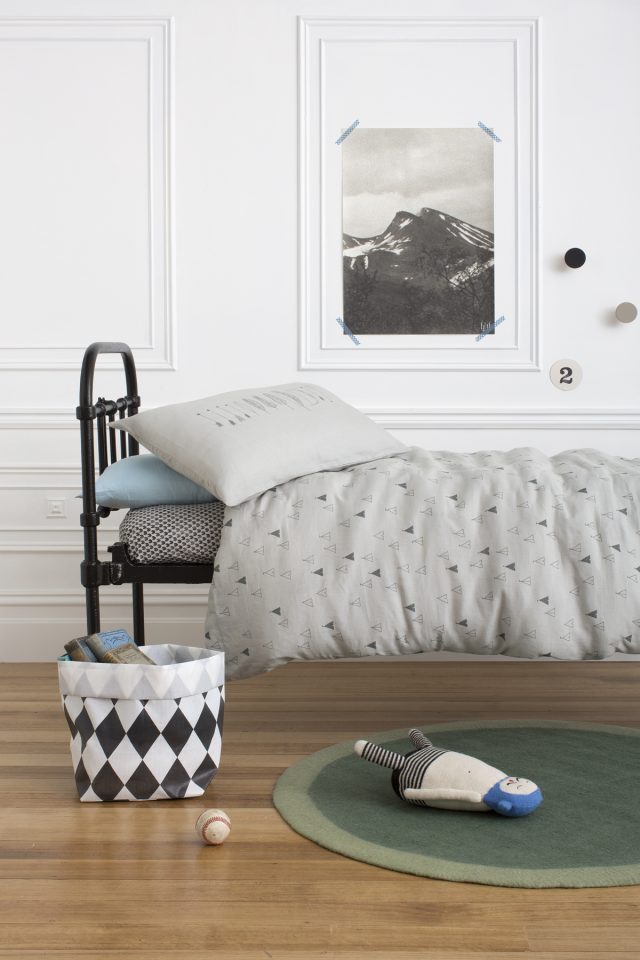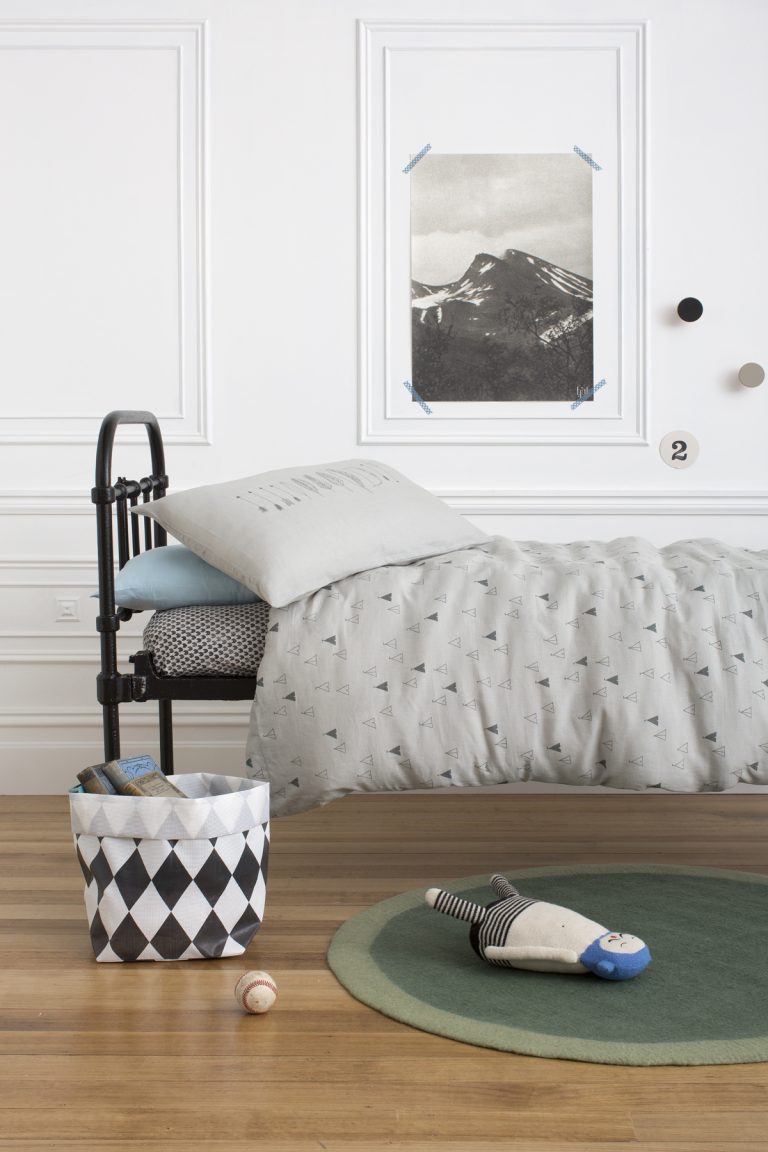 Launched in late 2013, the online shop specialises in unique, designer products for kids bedrooms and playrooms. Sourced from a combination of trade fairs, social media, trawling online and designers approaching them, they all fit the Talo Interiors style of minimalism, natural materials, a splash of colour and high quality designs.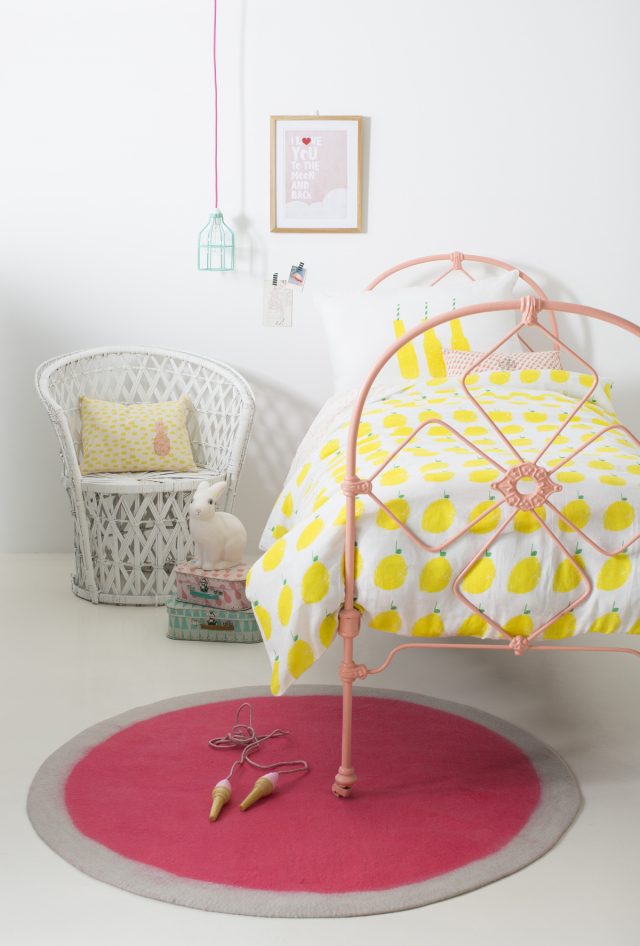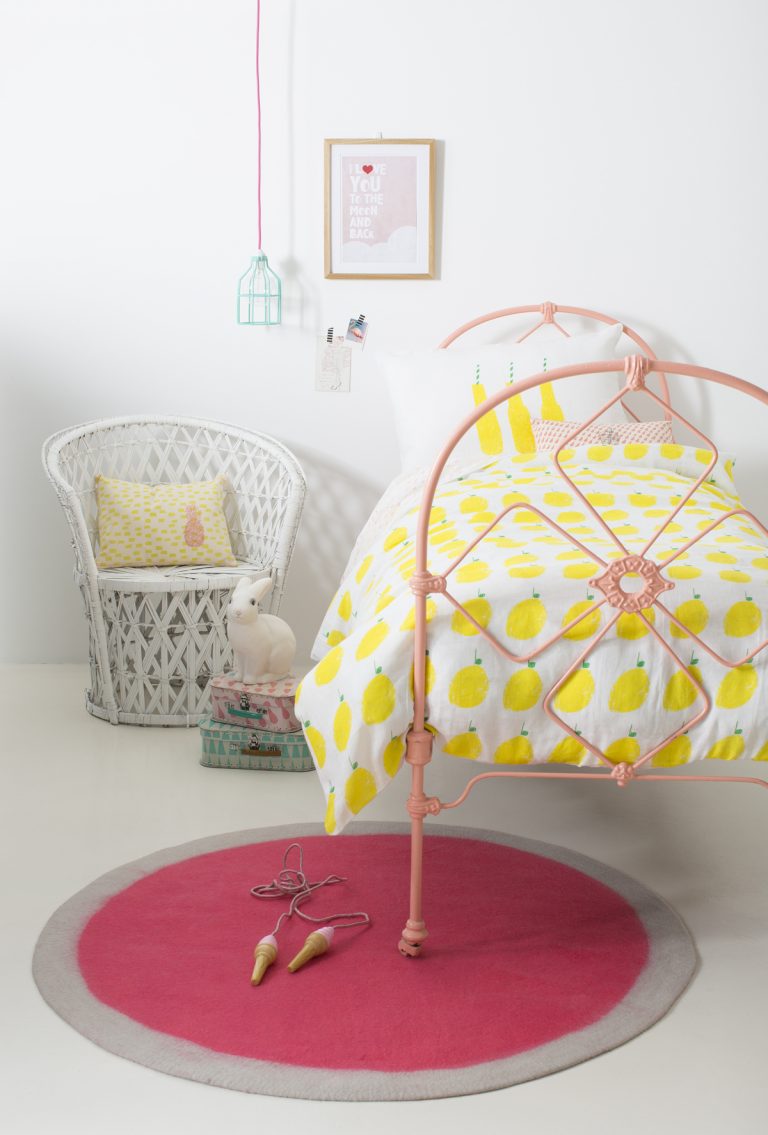 Late last year, Talo Interiors also released their first range of products designed by them; a line of quilt sets created in collaboration with Melbourne artist Pip Compton. "We never anticipated just how much time is involved in this process," says Eliza. "It was long and filled with lots of new learnings, but it was all worth it in the end because we're delighted with the result!"
Coming in beautiful greys and yellows, the quilts, like most of the Talo Interiors' products, are in line with the current trends in kids rooms. "The biggest trends we are seeing right now are monochrome – anything black and white. A splash of metallic – think gold, silver, copper. Anything and everything superhero. And beautiful pastel colours – particularly mints and dusty pinks."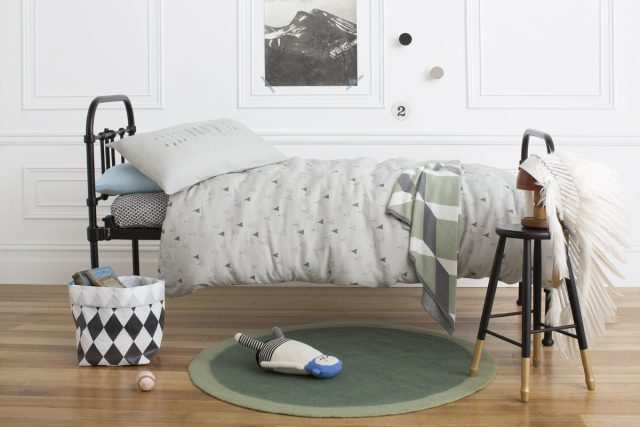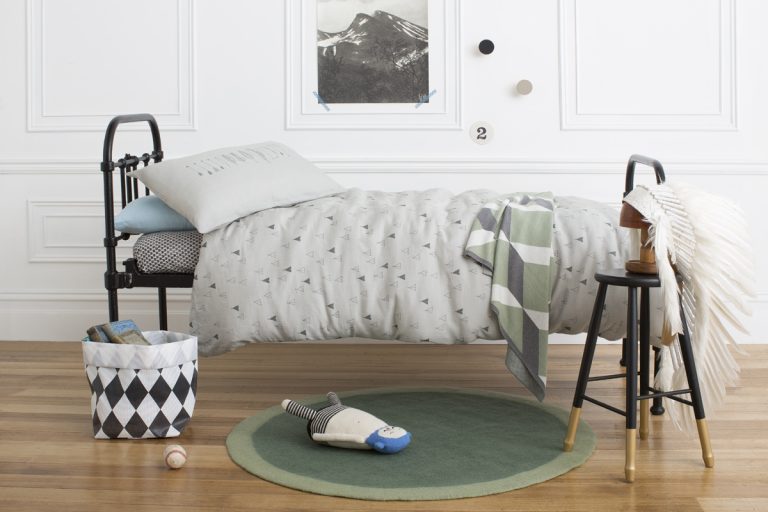 With prices starting from as low as $15, getting on-trend pieces doesn't have to blow the budget. Just remember to keep it simple, have a minimal amount of furniture and have those key pieces in neutral colours. "You don't need a lot of pieces to create a beautiful room," explains Eliza. "Key furniture items and bedding should be in neutral colours, then add personality to your room using wall stickers, prints and cushions. These are easy and affordable ways to give your room a fresh new look. Any leftover money is best spent on stylish storage – perfect for organisation and keeping those unsightly toys and trinkets out of sight!"
Styling by Sami Johnson | Photography by Tony Owczarek