I love the personalised name pillowcases from Little Louli. Hand screenprinted and $35 each.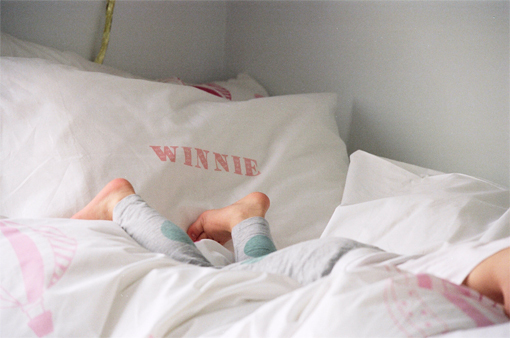 Fromage La Rue's new, smaller letter lights, Petite Vegas, are not quite available yet but you can get your name on the waiting list for your little person's letter (or indeed your own initial!). They're about 30cm high and with safe, low voltage LED lights, perfect for a night light. They'll be $150 with free shipping.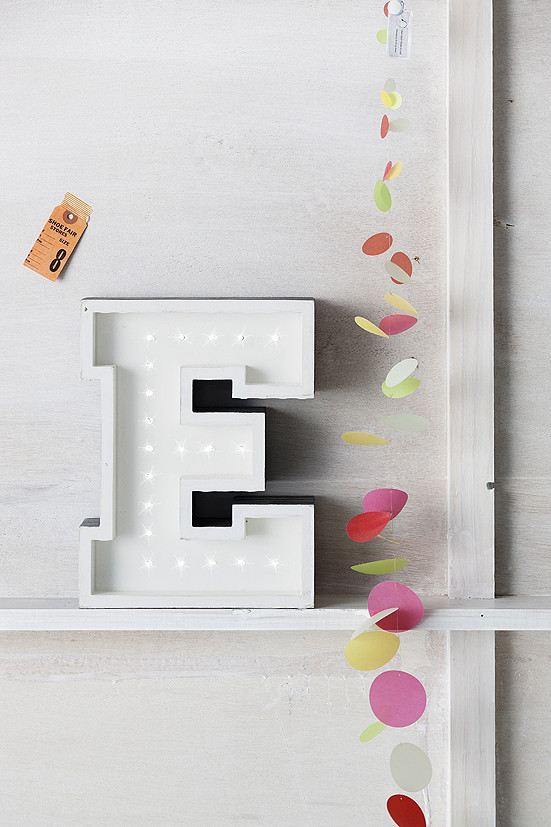 The new Cotton On Kids bed linen is fun, very affordable and available to buy online.
Shop at Sydney's My Bespoke Chair for a custom chair (and even coordinating cushion) for your little prince or princess. You can even design it yourself online with their clever tool. From  $850 with free delivery.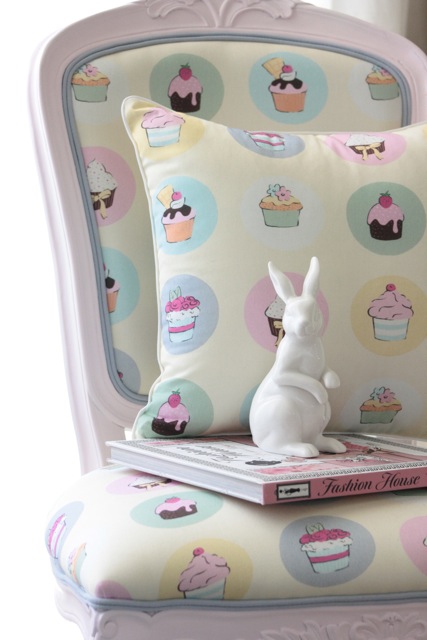 If I had a child, they'd have one of these Incy Interiors beds. I just love the rose gold version as it'll go with most colour schemes and I mean really, what kid wouldn't want a gold bed?! From $649 for a single, it's a great update of a classic shape.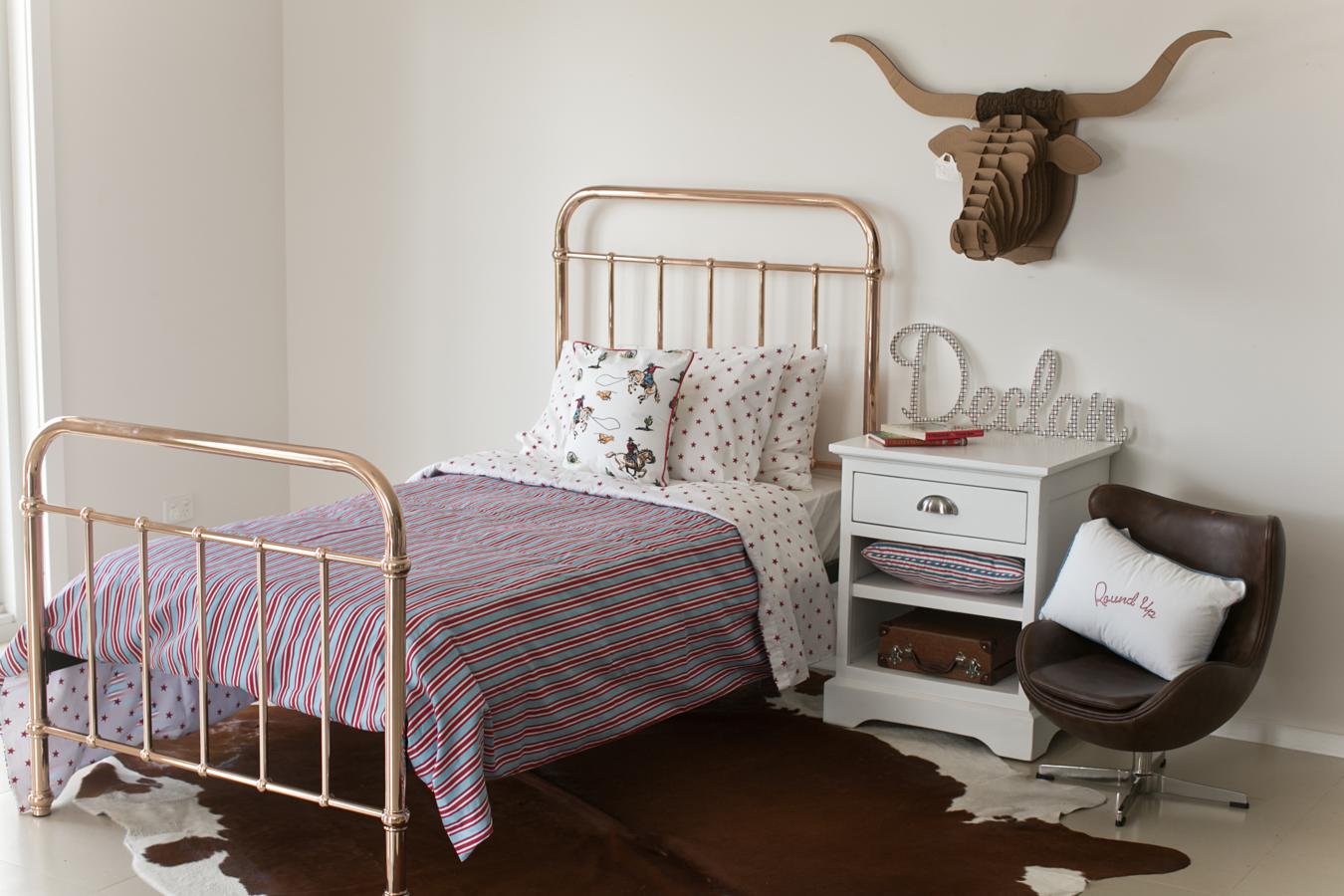 I've been a big fan of Aura linen for a long time, so I was happy to see they now do all their quilt covers in kid-friendly single size too. The brand does mix and match so well, you're bound to find a cool combo for your kid! PERFECT for tweens and teens too.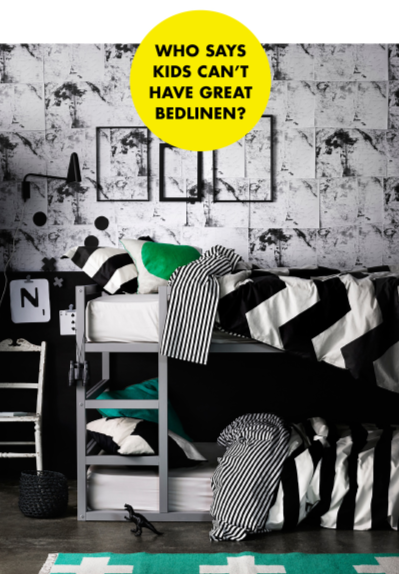 These gold foiled prints from Papier d'Amour would look great in a child's bedroom. $30 unframed or $80 framed. Buy online.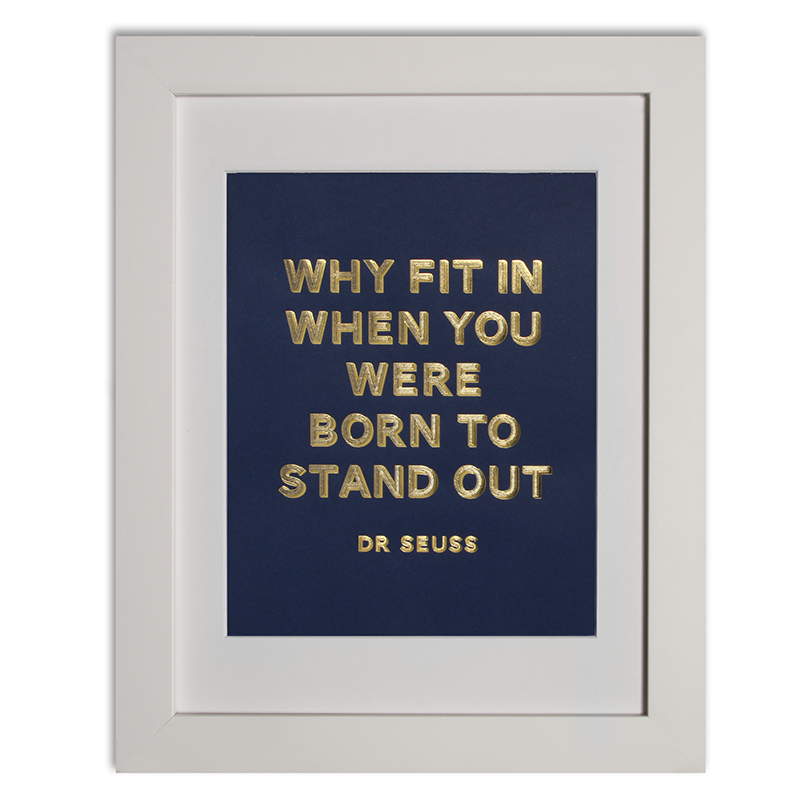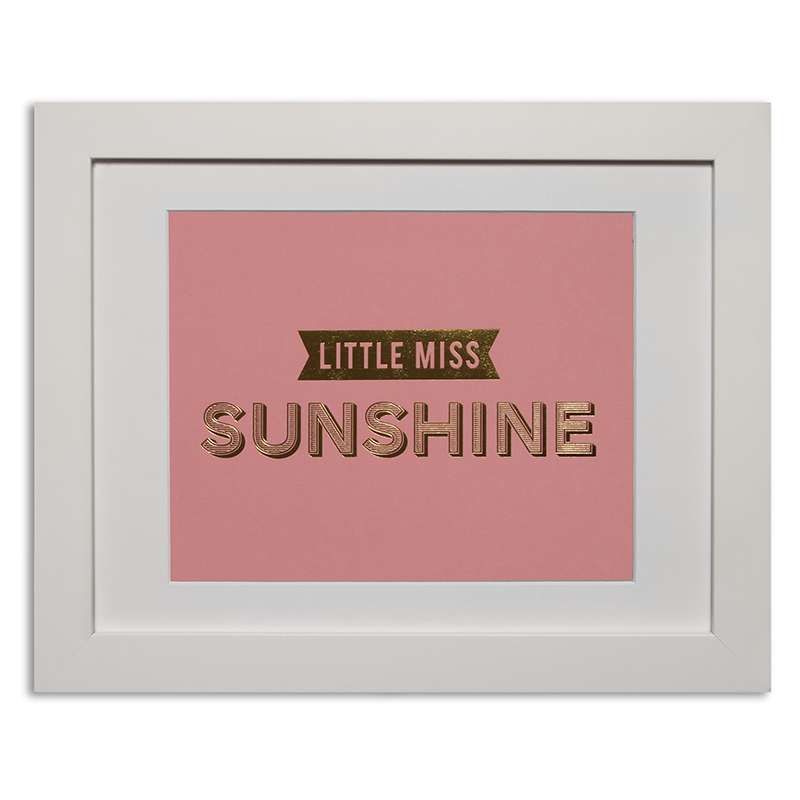 Armadillo & Co are pretty much Aussie rug royalty and if you've got money to spend, you should definitely consider something from their Junior Collection. They're not too childish so they could easily take a child from toddler to teen years. From $255.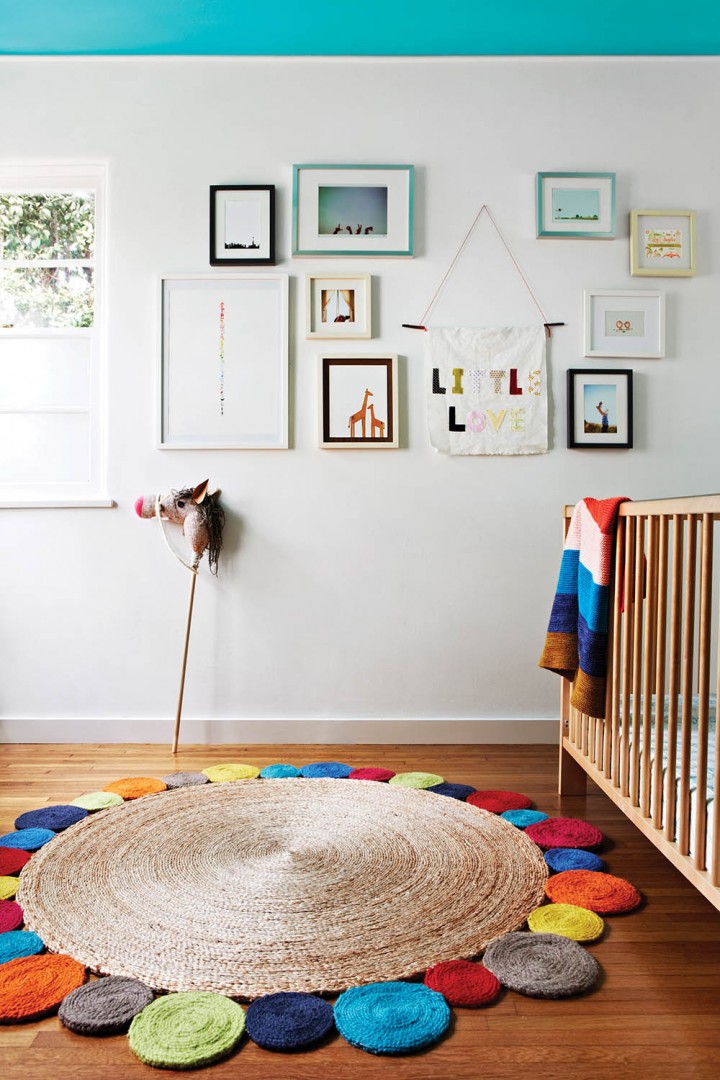 These colourful wire baskets from Lilly & Lolly are brilliant for chucking toys or laundry into and come in a variety of colours and sizes. From $22.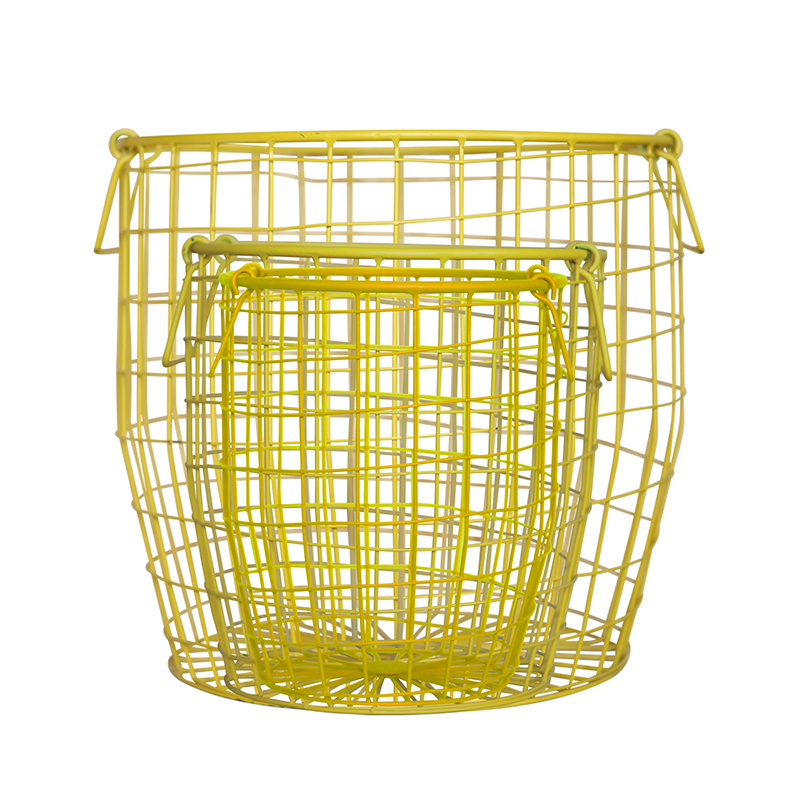 The Booksee is a great way to display kids books, making reading appealing and adding colour and interest to their walls. $199 for a set of two from Ubabub.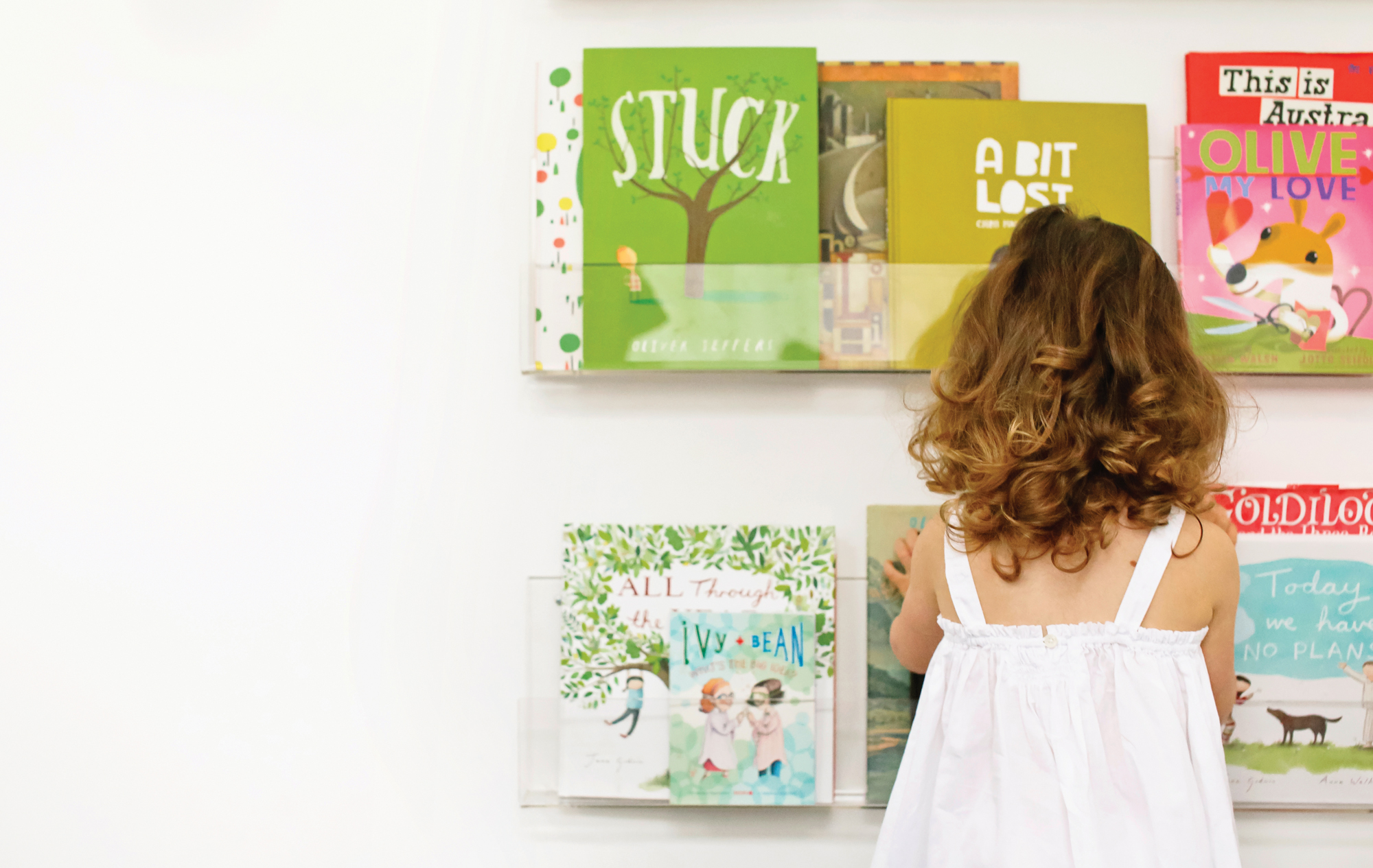 What are your favourite places to shop for kids rooms? I'd love to hear about them.