Desperate for a modern and stylish nursing chair for her newborn son, Chloe Brookman, along with her sister Olivia, decided to design one themselves. Made locally in England — where they both lived at the time — friends immediately started requesting one of their own, and so furniture business Olli Ella was born.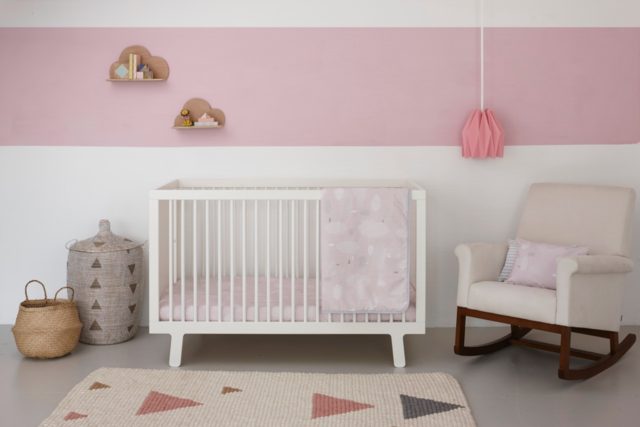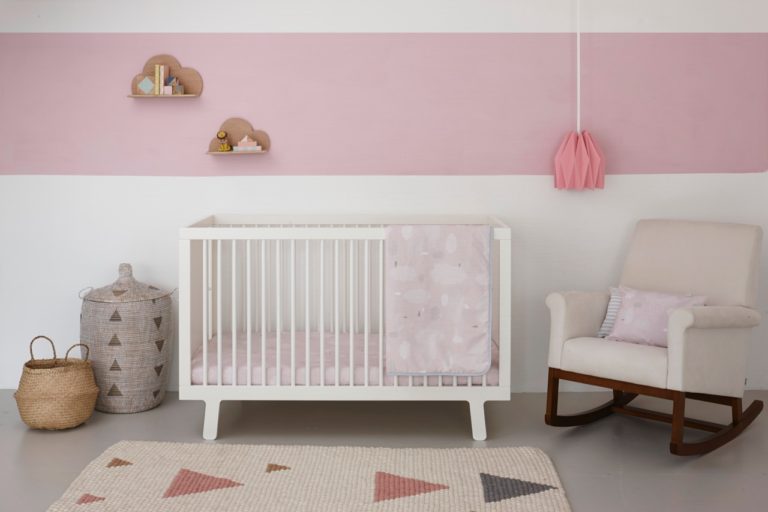 As soon as their nursery chairs hit the market, the whirlwind began, with them being stocked in Harrods within a matter of months! From there, they expanded into nursery furniture, baby bedding, rugs and much more, under the philosophy that just because something is made for a nursery, it needn't look out-of-place elsewhere.
"We design pieces for your home with your growing family in mind," explains Chloe. "We believe that our products should first and foremost be ethically produced, and secondly, able to work in any room in the home."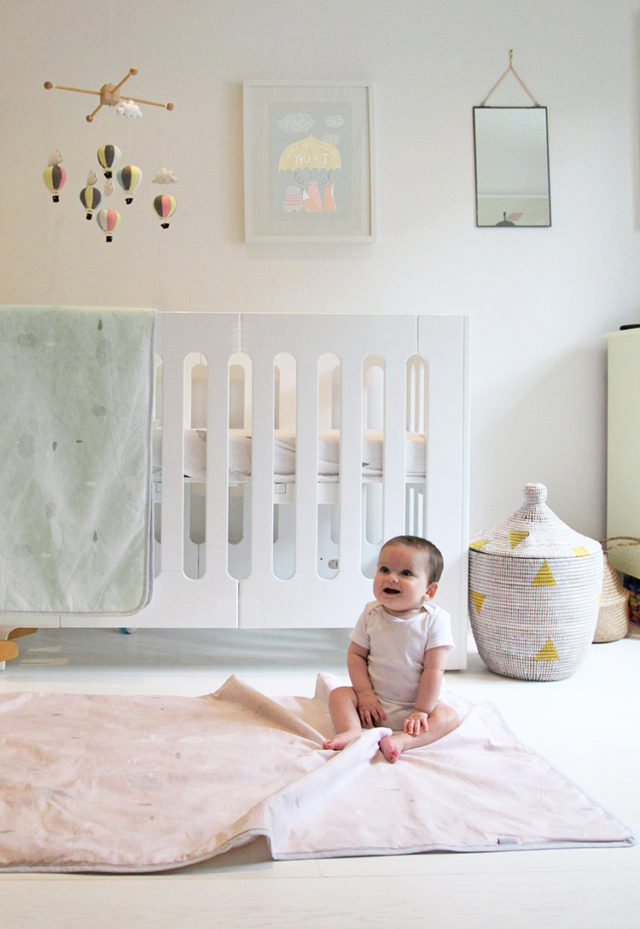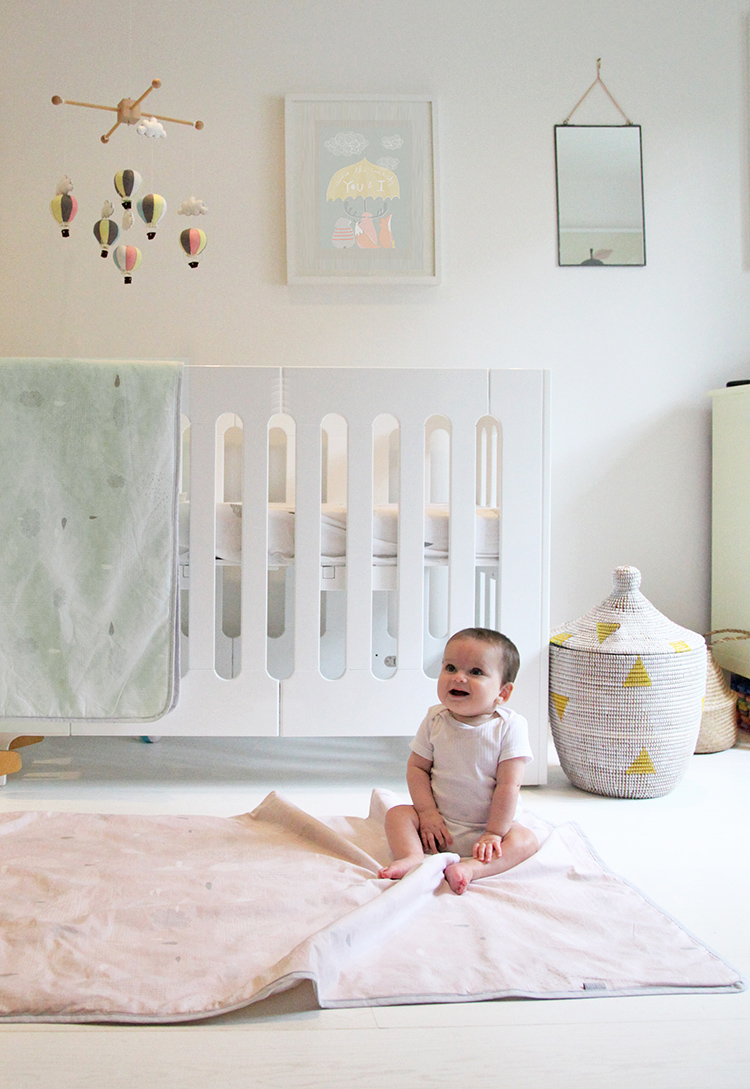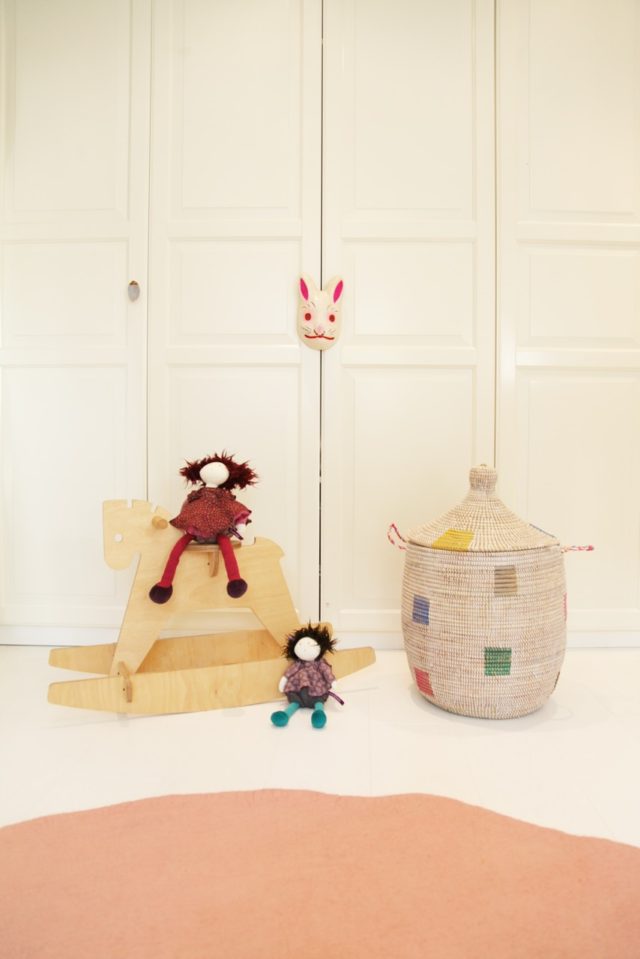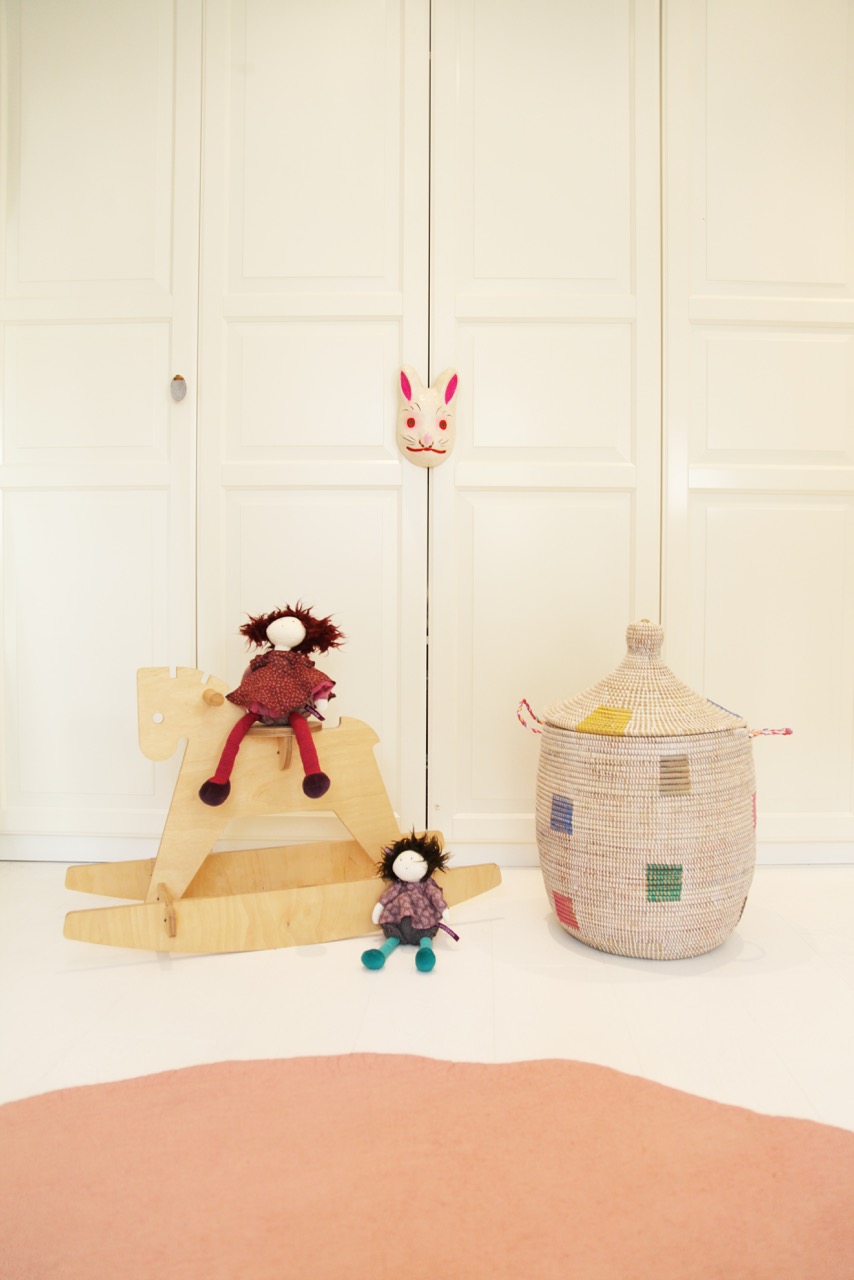 With their products stocked globally, the team is also international, with Chloe now living in Sydney, and Olivia back in London. But that doesn't mean they're both not 100% involved, with the sisters Skyping each other daily and collaborating on all their designs.
"Olivia and I design all of our products with the exception of some of our wall art," says Chloe. "We work in a collaborative way, we usually start with a conversation, which is followed by a moodboard and then a lot of sketches back and forth until we have our concept ready. We then go into the sample phase, which can take anywhere from one-to-four months and then, once all has been signed off on, we roll out the new product or collection."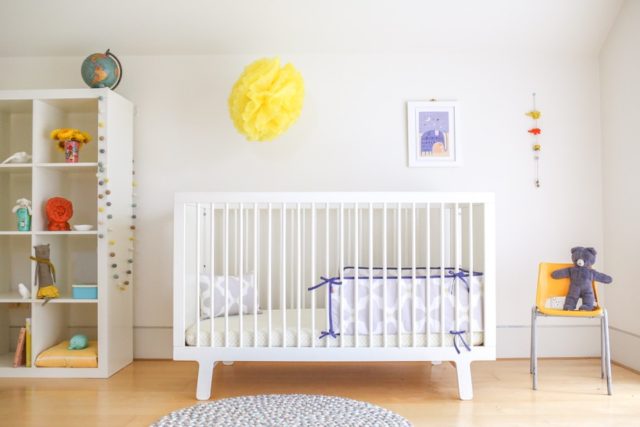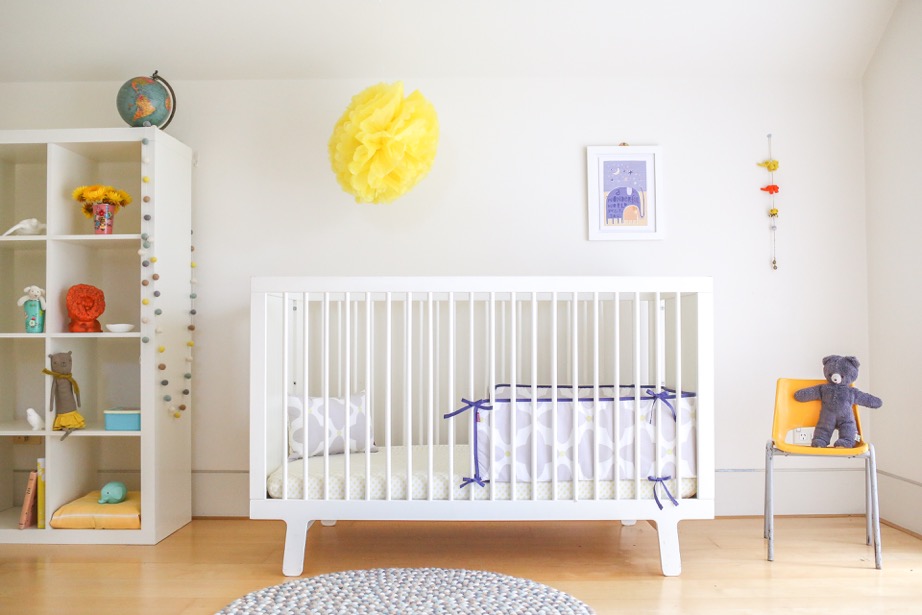 Growing up in typical traditional English nurseries, it was important to the duo that their products wouldn't be anything like that! "Olli Ella's style is playful yet sophisticated, with a decidedly global influence," explains Chloe. "Our products are inspired by our adventures and our love of our homes; we are homebodies yet adventurers, mothers and designers. We hope that this is translated through our collection."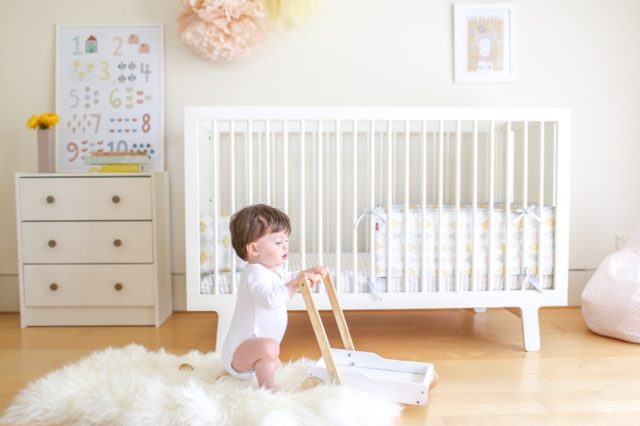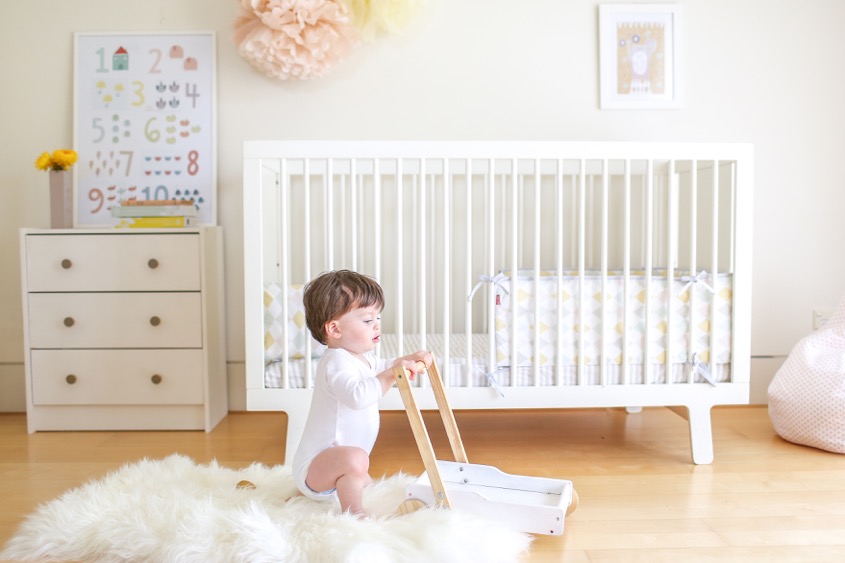 With a dream nursery that is: "Full of love, uncluttered but lived in, handmade and vintage mixed with fresh and modern," the sisters have many tips: "I think styling a nursery on a budget often brings about our favourite rooms because each element is so well thought out," says Chloe. "Tips for styling on a budget are to go to flea markets — you can get so many amazing accessories such as toys, throws, pillows, mobiles — you name it. Welcome hand-me-downs on the big things like cots, changers and nursing chairs, that way you have extra wiggle room for other things. And remember, the nursery is a work in progress; your little one will be growing and changing and so the nursery can constantly be added to and changed, to reflect their personality and the love you have for them."