Known for selling their beautiful textiles by the metre, this Christmas Ink & Spindle have branched into ready-made homewares, releasing a small collection of pyramid floor cushions for kids, ottomans and cushions.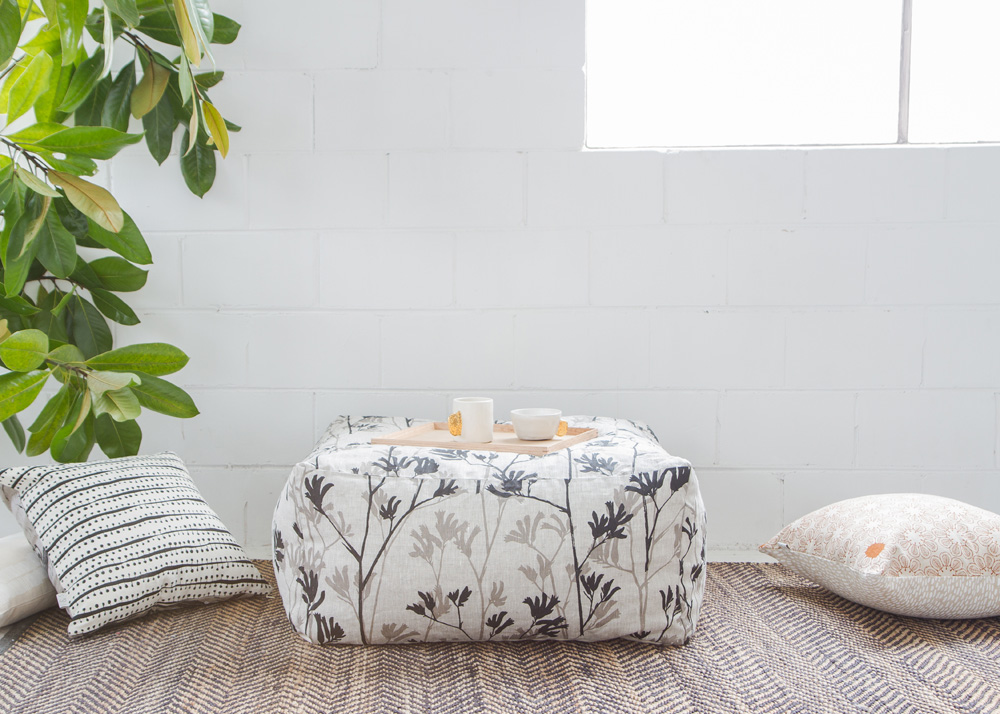 "We get a lot of enquiries from people who love our designs but don't necessarily have the time, skills or tools required to turn fabric by-the-metre into something special for their home," explains co-founder Caitlin Klooger. "While we are very proud to supply our fabric to lots of other makers, we wanted to expand our own range to include more ready-made pieces that are not only beautiful but also functional."
All their homewares are made with ethically sourced, natural textiles that have been hand printed with original Ink & Spindle designs, with the end result being pieces that are affordable, durable and hand washable.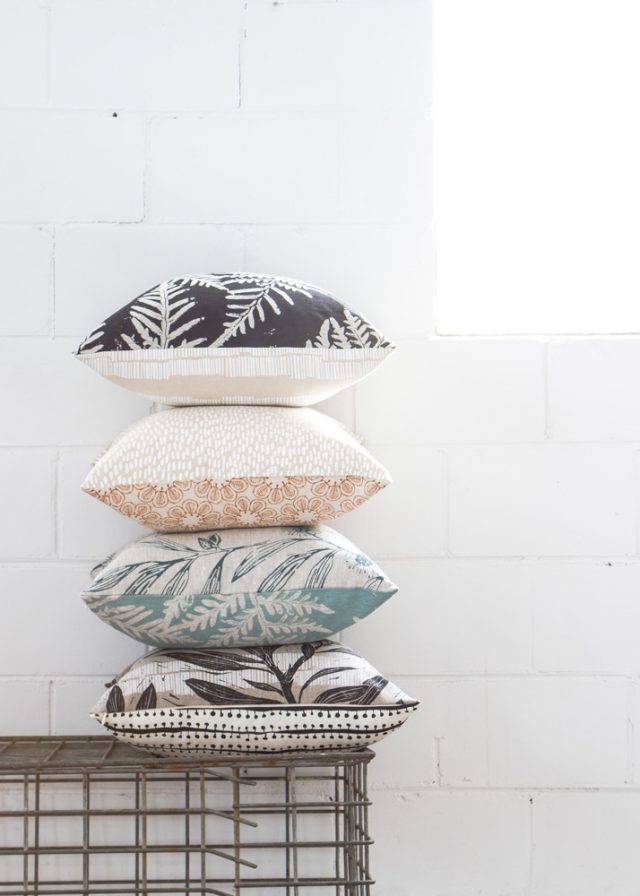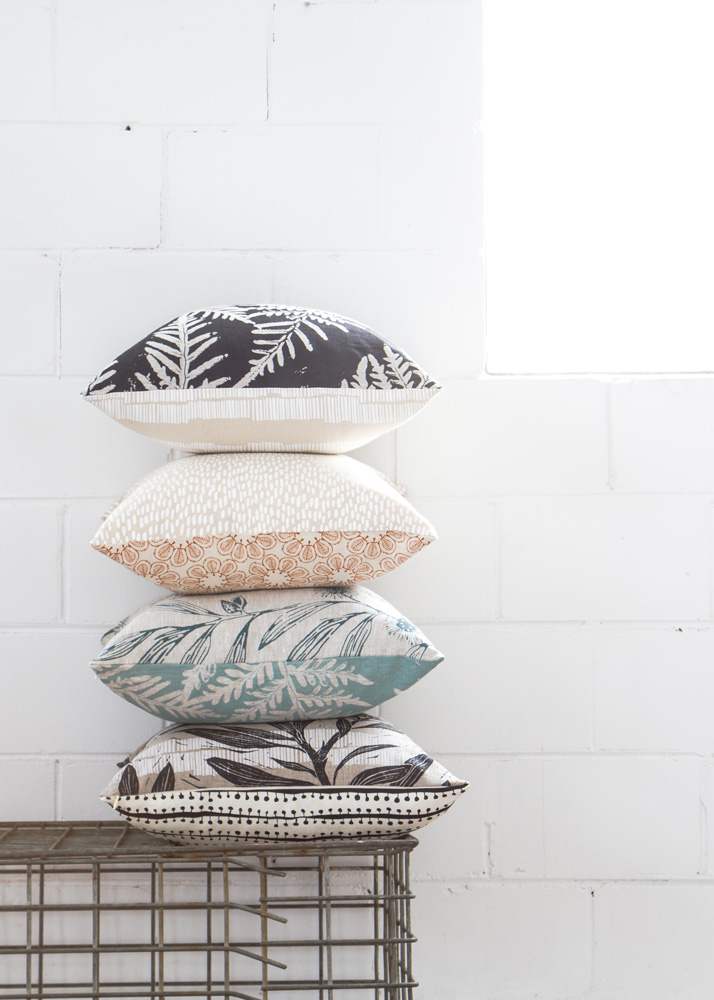 With Caitlin and her co-founder Lara Cameron being mother's themselves, durability and beauty were a must, with their pyramid cushions offering an option for kids furniture that doesn't have to be hidden away! "We both love finding pieces that are kid-centric yet still interesting, beautiful to have around, well made and – perhaps most importantly, machine washable," says Caitlin. "Our aim was to create something that you'd be proud to keep in your living room, rather than be hidden away when visitors came, or banished to the bedroom or playroom."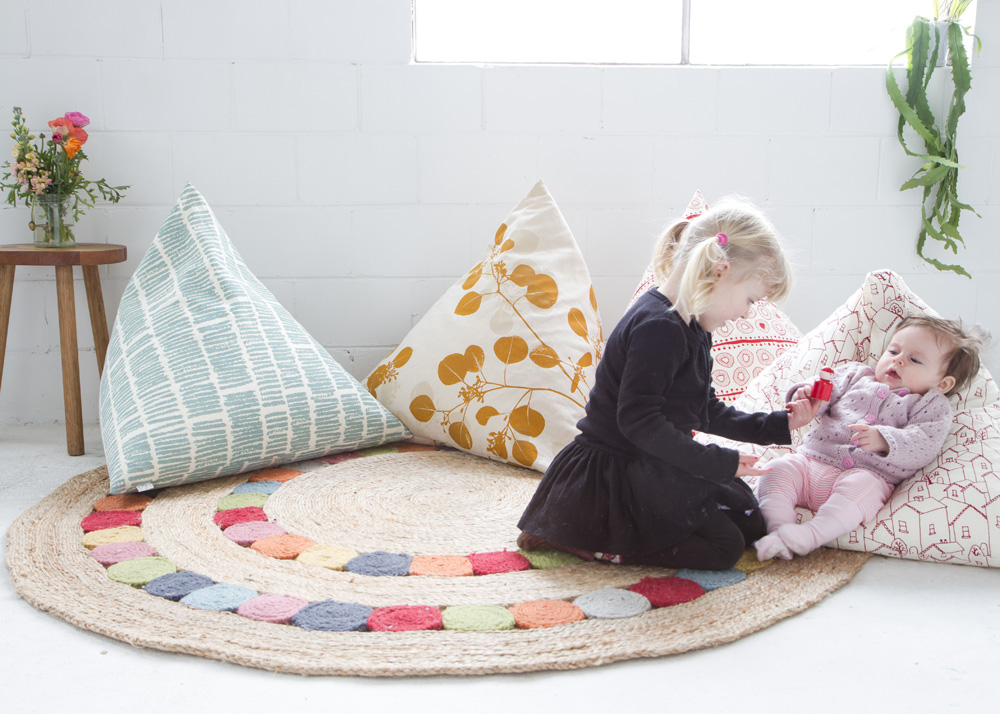 Inspired by a love for Australia's native flora and fauna, as well as the energy of Ink & Spindle's hometown of Melbourne, their designs aim to have inherent longevity, rather than following current design or fashion trends too closely.
As with all Ink & Spindle textiles, the pieces in the new range have been made according to the highest standards of sustainability and ethics, including using only sustainable and fair trade base cloths and water based, solvent free inks.