The creation of transcontinental sisters Rebecca and Jessica Stern, Mustard lockers caught our eye recently because not only do they feature clean and simple lines, they're uber practical and reasonably priced too. "I've always had a thing for lockers! It dawned on me that there was something missing in the market so we set out to create the products we would love for our own homes," says Rebecca.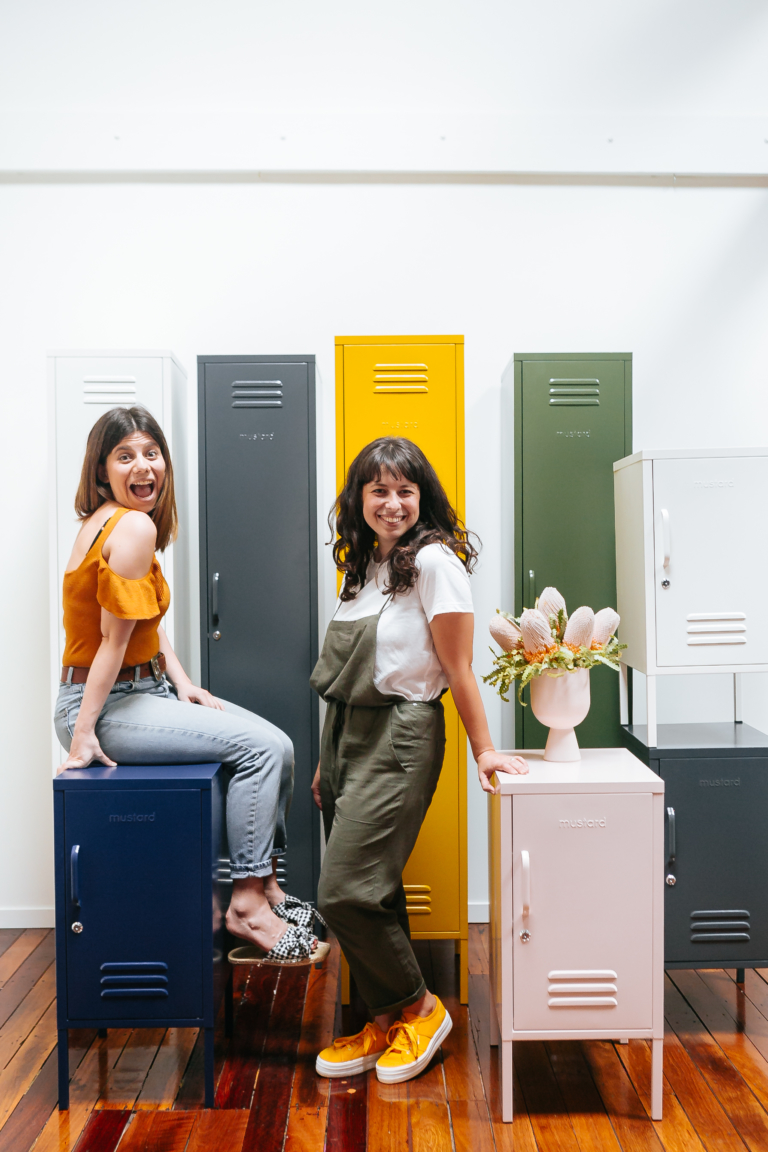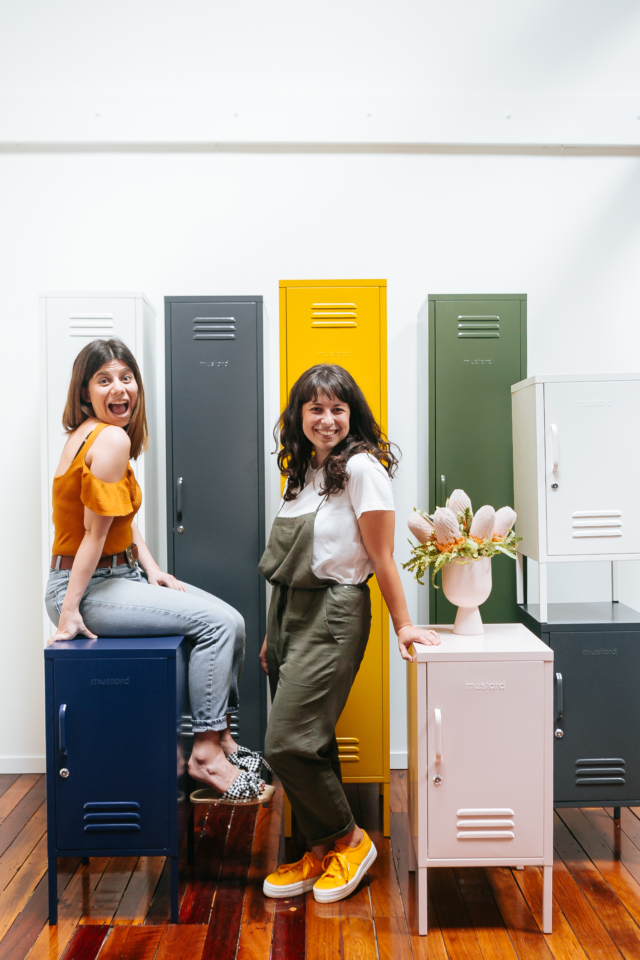 Combining their experience in fashion buying and small business, the girls take inspiration from original art deco designs and have captured the elusive trifecta – the lockers are a perfect balance of form, function and flexibility. Versatile, the lockers can work anywhere in a home though the sisters tend to focus on kids' rooms, work spaces and corners of the home that require extra stylish storage.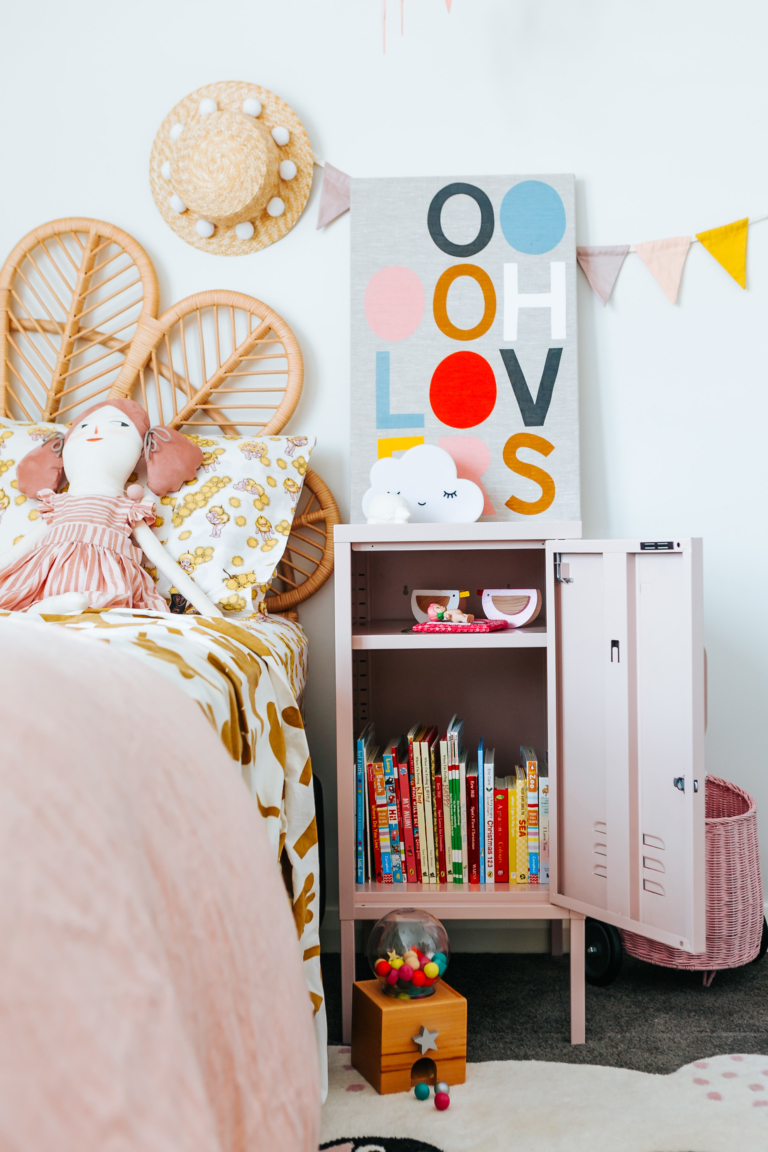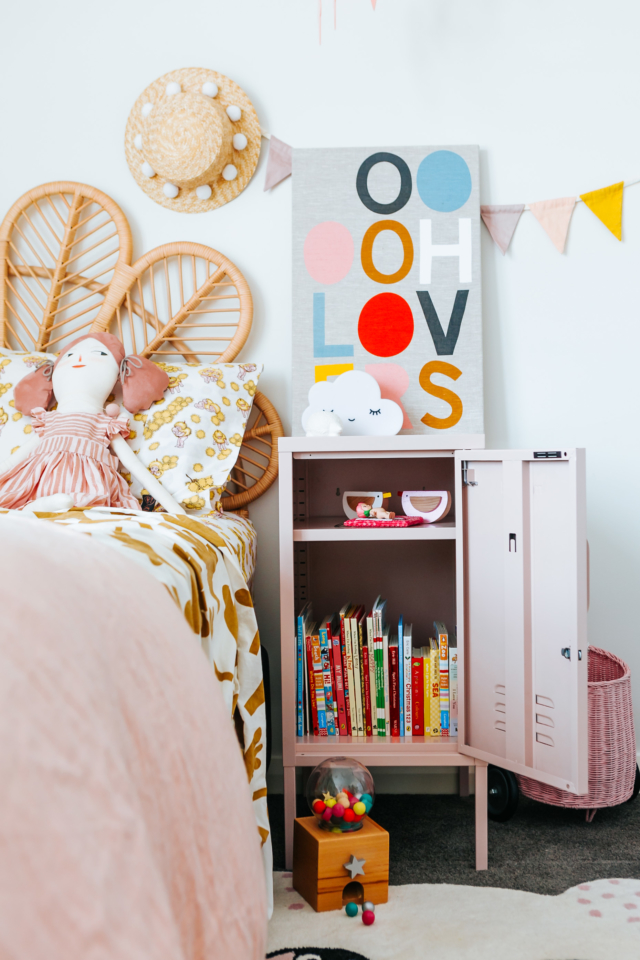 "We know that lockers might not be everybody's cup of tea and that's ok, like mustard it's an acquired taste! We are aiming for an audience who appreciate vintage style, beautiful colours and a sense of individuality," says Rebecca.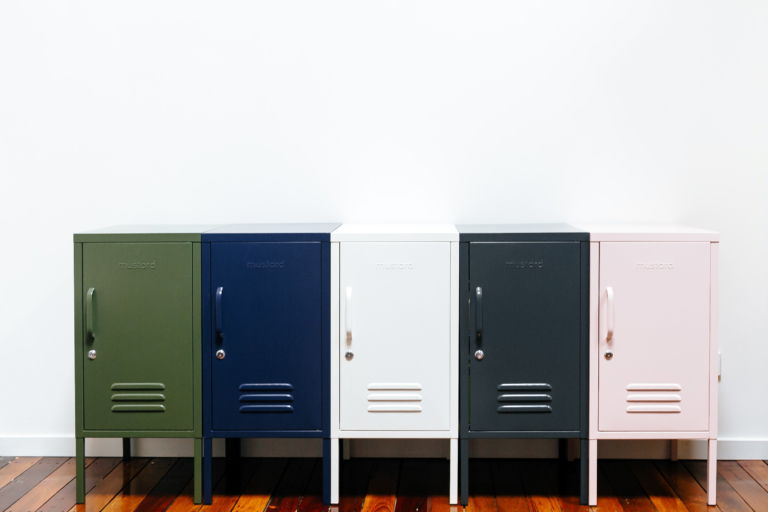 The signature piece is The Skinny ($299) – a tall and slender locker with a clothes rail and adjustable shelving. "It is a perfect wardrobe space for my baby's clothes in his bedroom but I also have one next to my desk filled with all my work stationary and paperwork," says Rebecca.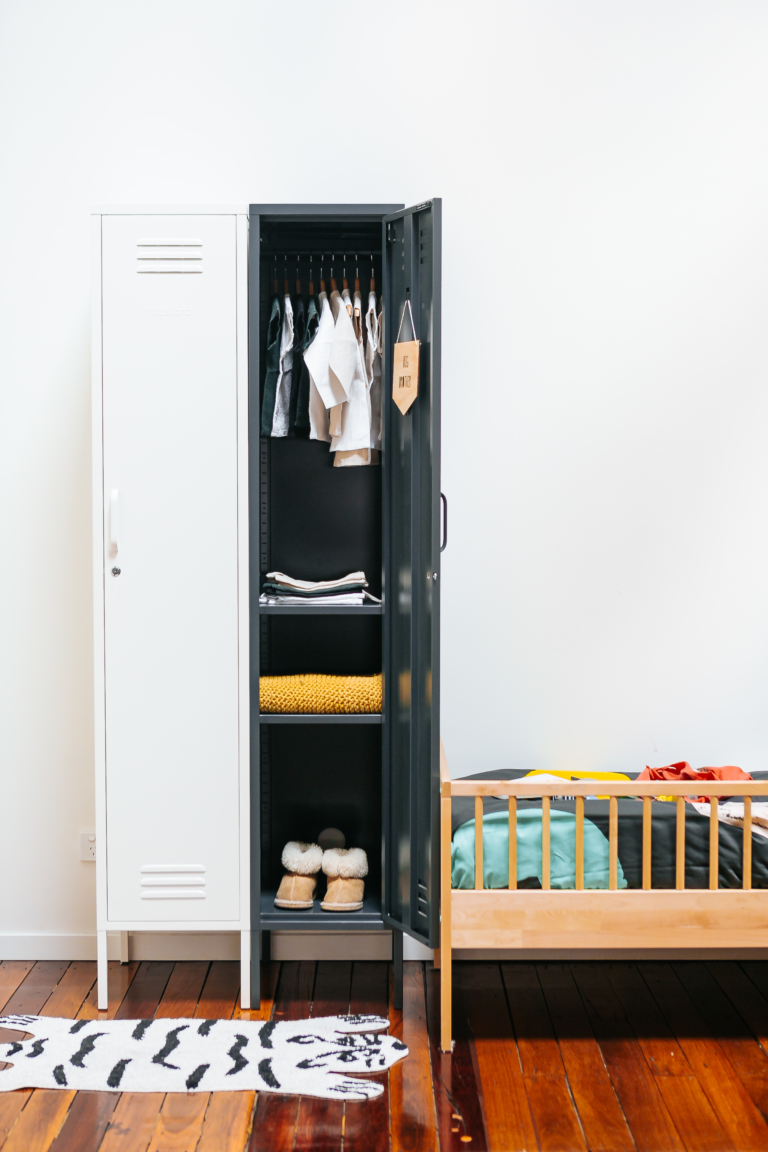 The Shorty, $199, is the more diminutive of the two designs and it works fabulously as a bedside table, handy side table or office storage. The fact that it is lockable makes it even more appealing – but in good news for parents the key is not required for closing the door. "We wanted to be able to lock them but also not have to lock them, so yes, you can remove the key and it holds shut with a magnet," says Rebecca who finds the key very handy with her mischievous toddler as it stops him pulling the contents out.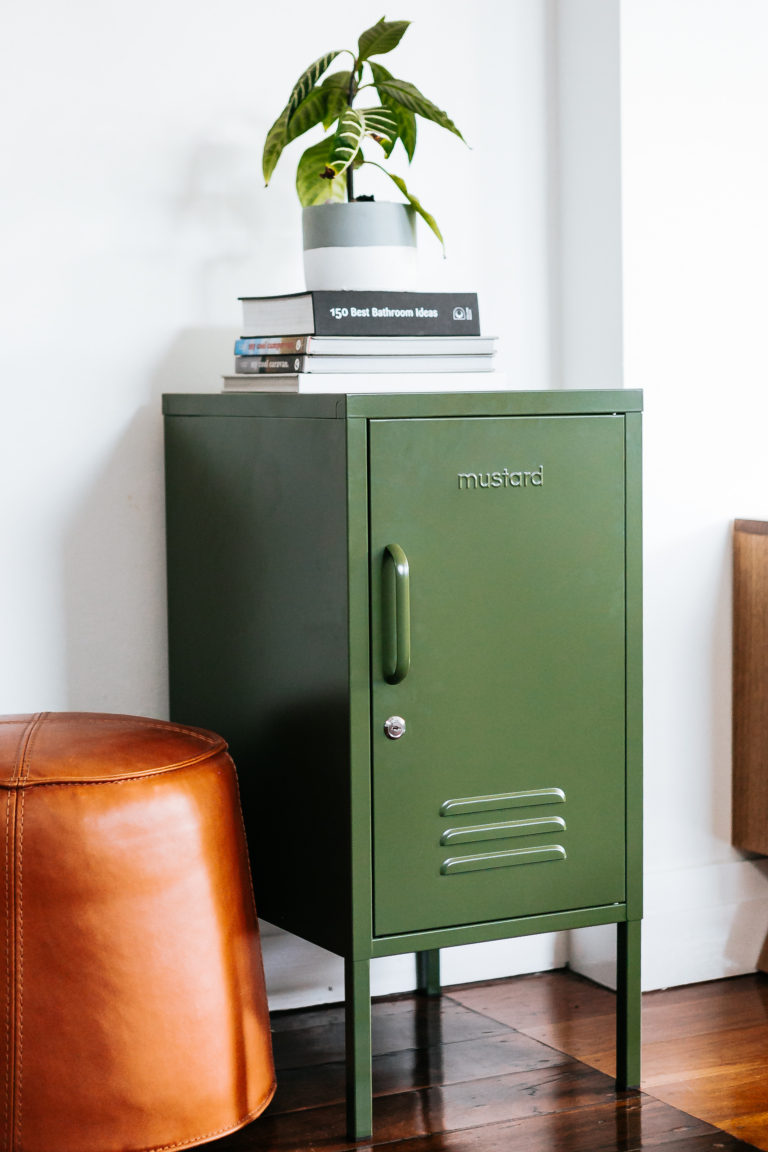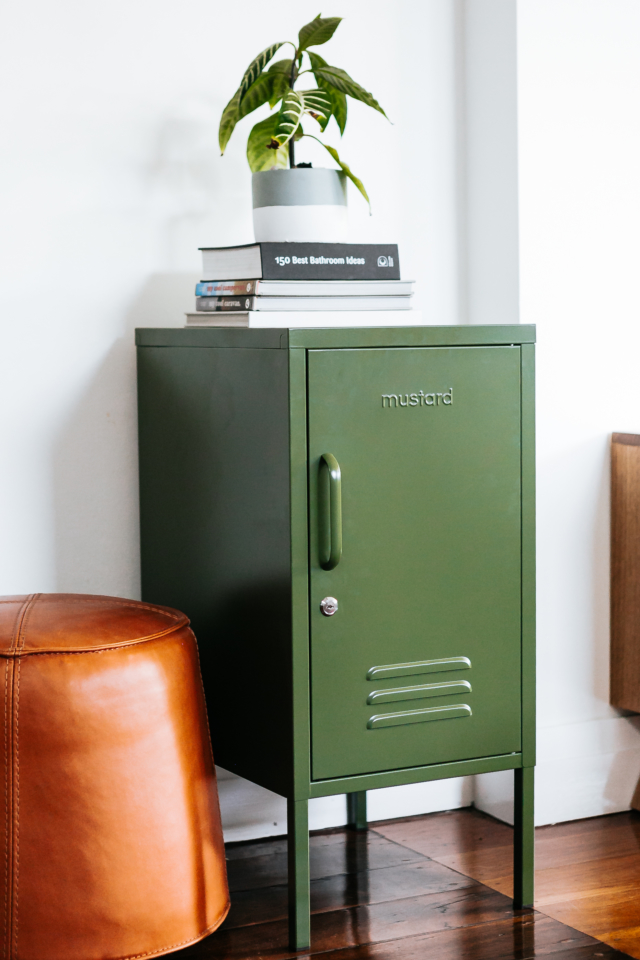 Available in six excellent colours – mustard, blush, slate, navy, white and olive – the pair worked with Miriam Ragen Colour Consulting to perfect the palette. "Mustard's carefully selected colour palette of moody tones, brights and muted colour will work to complement and enhance your existing space" says Miriam.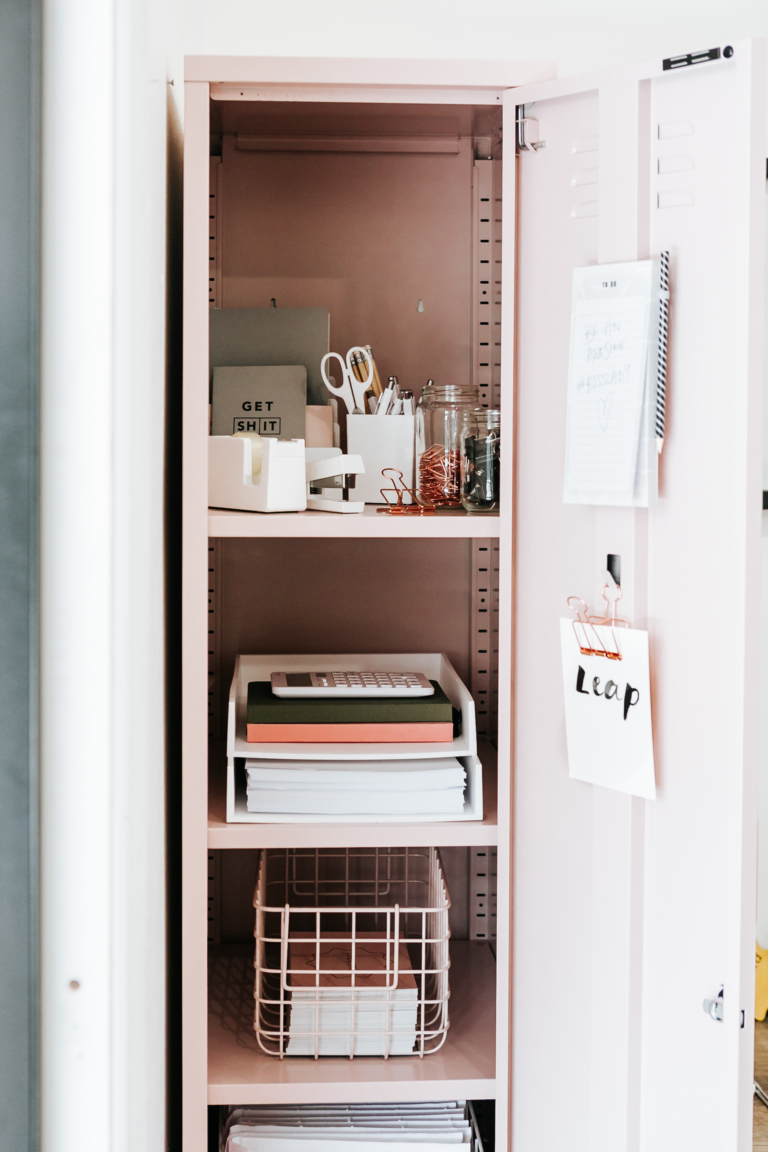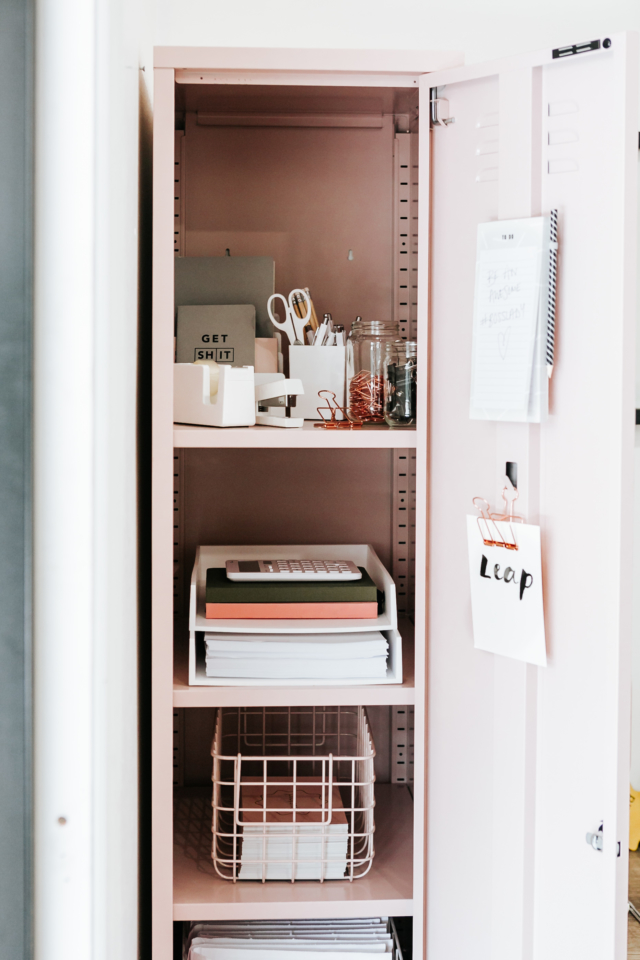 As for working from different continents (Rebecca lives in Australia and Jessica in London), the sisters find technology bridges the gap. "We FaceTime most mornings and nights and delegate what needs to be achieved. It's great having someone who you can be completely honest with and if anything, it has brought us closer as sisters," says Rebecca.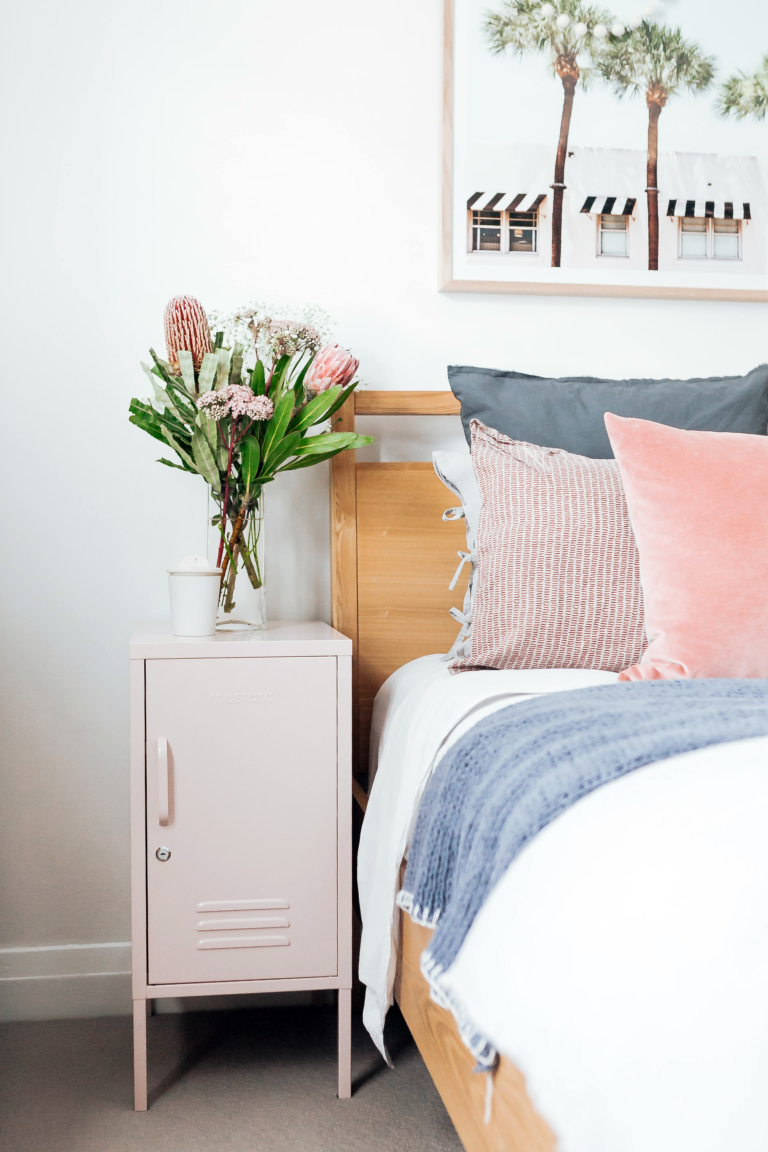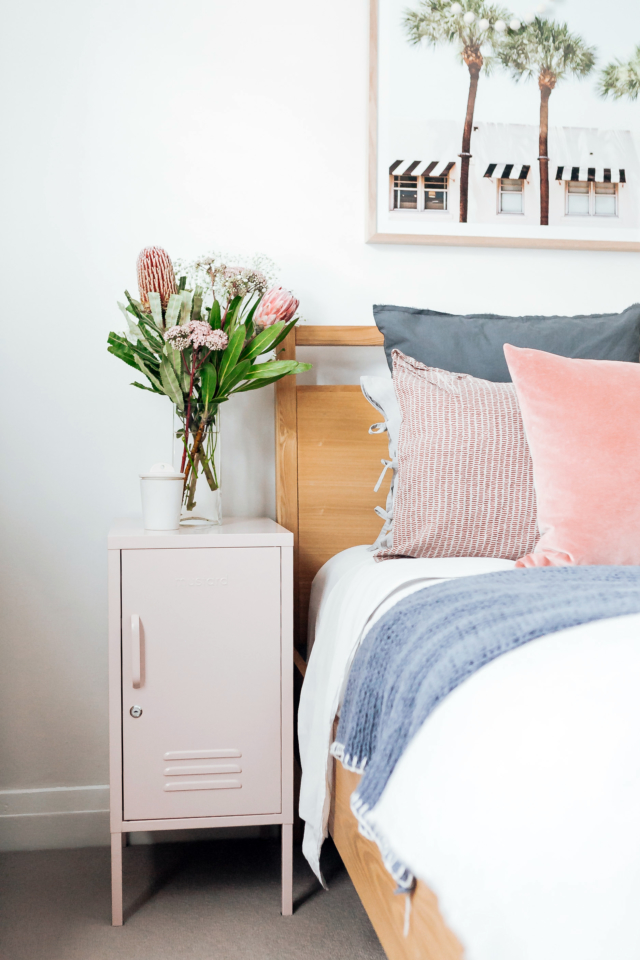 The lockers will arrive in retail stores in June but are available for pre-order online now.
Photography: Bronte Goddensmith