IKEA interior design leader, Christine Gough, shares her tips for decluttering and styling, and uncovering extra storage at home.
There are a few simple ways to eliminate clutter and group items so that they become a beautiful focal point in the room, rather than a mess. Pull similar items together to create an interesting, uniform and organised look. One way to do this is to group items together by material, colour, shape or function, for example books can be grouped or even glass and greenery. Suddenly what seemed to be cluttered objects become a calming inspirational focal point in your home.
You can also match colour palettes to tie your display together. I suggest grouping items in odd numbers as symmetry can look a bit stiff. Use a mix of tall and short items to create a sense of height, use larger or taller objects at the sides and back and then work down towards the middle using smaller or flatter objects in front. This will help frame your display and give it height and depth.
Of course, there are some things that need to be stored, to give you the space needed to live and relax in your home. Before you get to storage, first look at what you have. In each space or room, clear, sort and separate to identify what you will keep and what can be donated or thrown away.
Once you have sorted things, look around and see what areas could be put to good use for storage. All of our homes are filled with lots of odd spots that are seemingly useless or forgotten. But with a little creative thinking, those places underneath, behind and in between can suddenly become essential.
Top IKEA storage items to transform your home in 2017:
Under bed storage. This often unused space is a smart place to store. The IKEA GIMSE bed storage box ($14.99) is a simple, flexible and affordable option and the lid keeps dust from entering.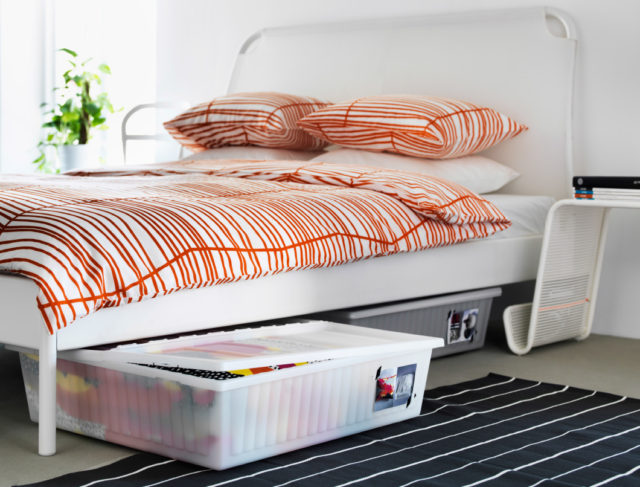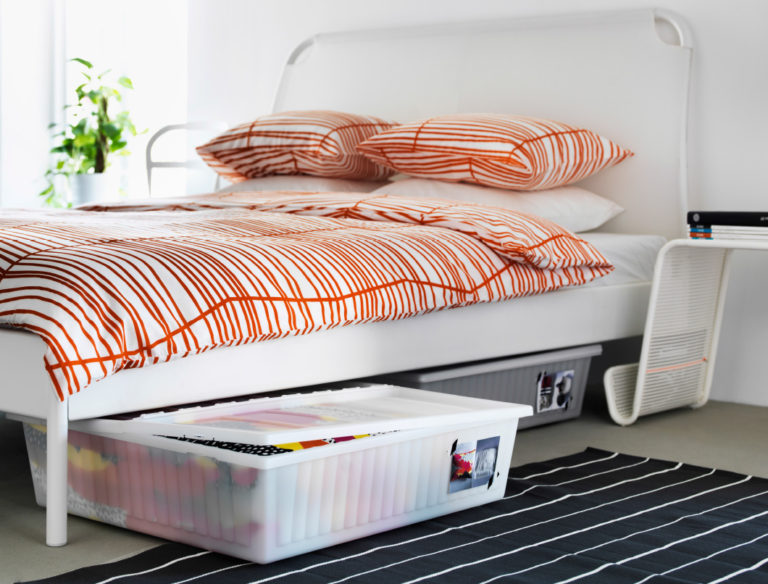 Use movable storage: The kitchen is the hub for entertaining so get it organised. A trolley like the RÅSKOG ($69) is a great storage solution for plates, sauces and cutlery, it is the perfect entertaining caddy that can move from space to space so all you need is right at hand.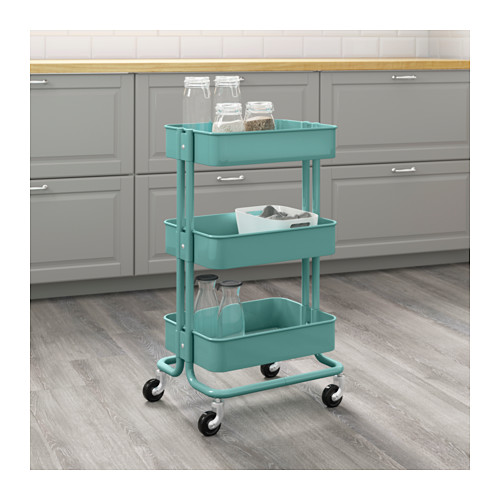 Make the most of outdoor space: The HINDÖ greenhouse/cabinet ($169) looks great and is also a practical place to store items so they are at hand when you need them but out of the way when you don't. Glass doors mean everything is protected from the elements, it's perfect for succulents, plant pots and gardening accessories but consider storing plates and outdoor entertaining items, to free up space in the kitchen.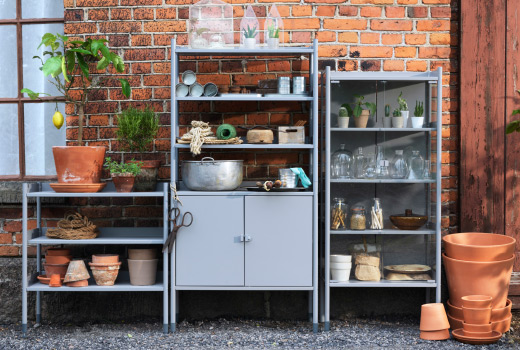 Use your walls and doors: Walls, doors and little nooks around the home are the perfect spot to place a hook to store clothes and school bags while they are not needed over the holidays. Over door hooks like the ENUDDEN ($5.99) have a covered back so they won't scratch the door.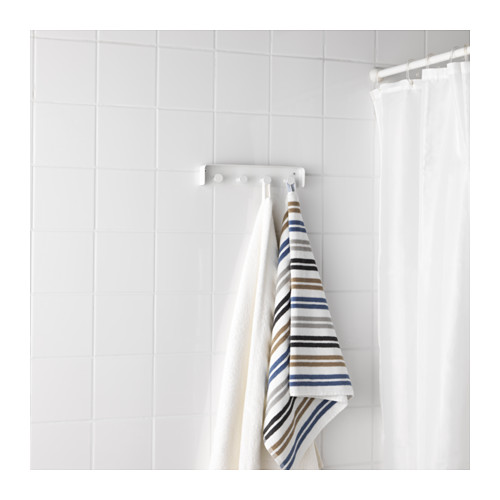 The top of your wardrobe: The space at the top of your wardrobe is a great spot for storing items that you don't need to use all the time. The SKUBB storage case ($9.99) is ideal and ventilation nets allow air to circulate and protect items from dust. If space is tight consider SKOGHALL vacuum-sealed bags (from $4.99 for 2 pack) which keep textiles fresh and reduce the space needed for storage.