IKEA Australia will launch a huge selection of products in February, including new kitchen fronts made from 100% recycled materials, unique inserts to style and personalise the cube space in your KALLAX as well as a fun and coordinated range of children's textiles and accessories.
Here are some of the best new products coming to IKEA Australia in February:
KUNGSBACKA kitchen fronts
The KUNGSBACKA kitchen fronts are the first in IKEA to be made out of 100% recycled materials. The KUNGSBACKA fronts are made from recycled wood covered in a foil made from recycled PET bottles, making them a sustainable choice that doesn't compromise on quality, design or price.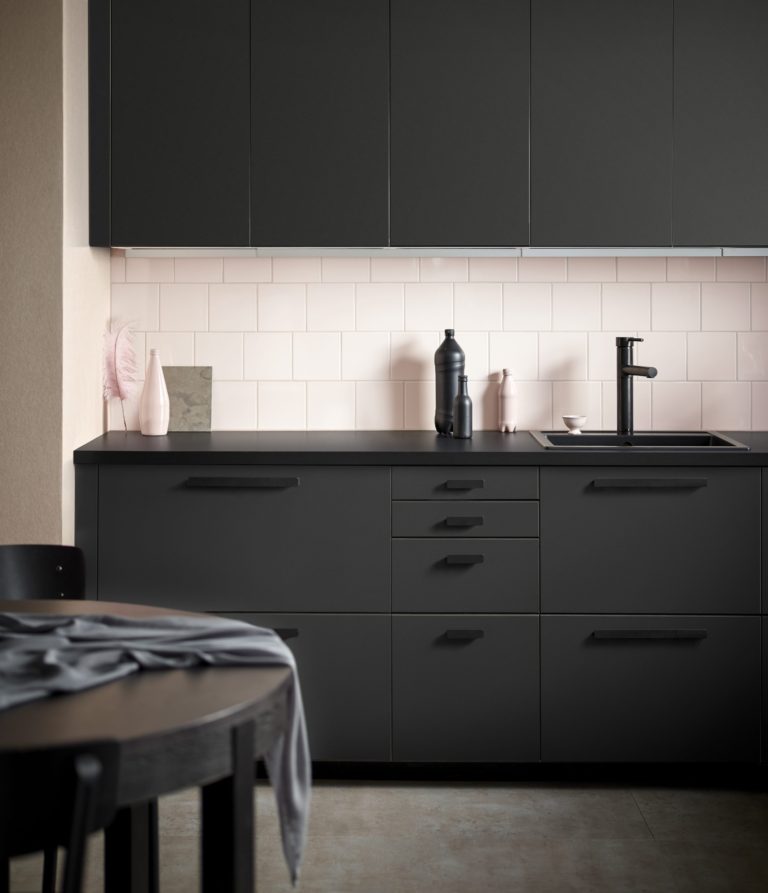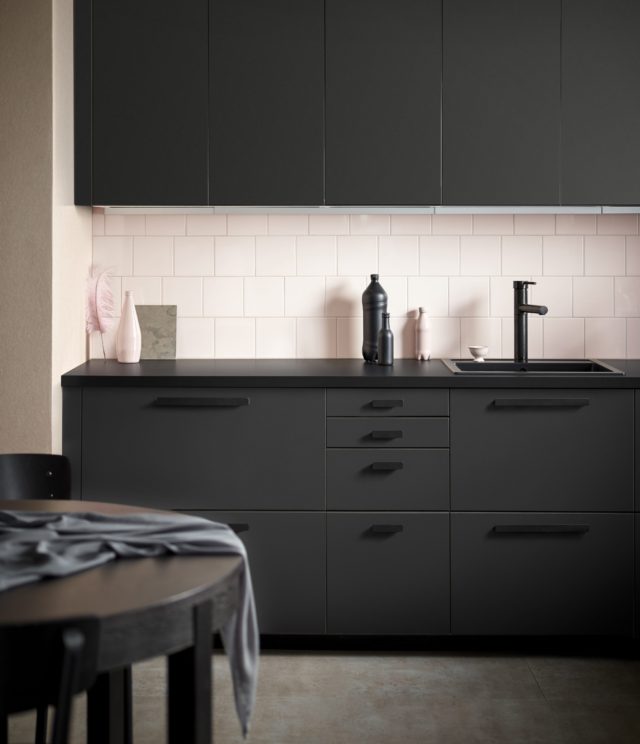 The matte anthracite-coloured fronts not only look beautiful, but are easy to clean and feature anti-fingerprint surfaces. KUNGSBACKA fronts fit with the METOD kitchen system so you can create literally thousands of different combinations to squeeze the most out of every centimetre of kitchen space.
New ways to style your KALLAX
The popular IKEA KALLAX range (the new and improved version of EXPEDIT) will get a series of unique new inserts in February to help add style and function to this IKEA staple. Five new items: a hanging organiser, shelf divider, shelf insert, storage with compartments and a wire basket (hello, it comes in gold!) – will allow more flexibility to personalise your KALLAX so it can meet your exact needs.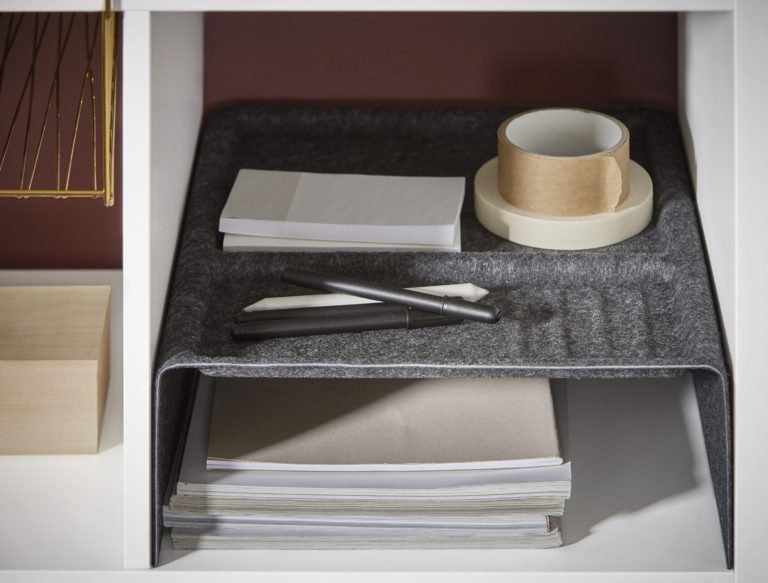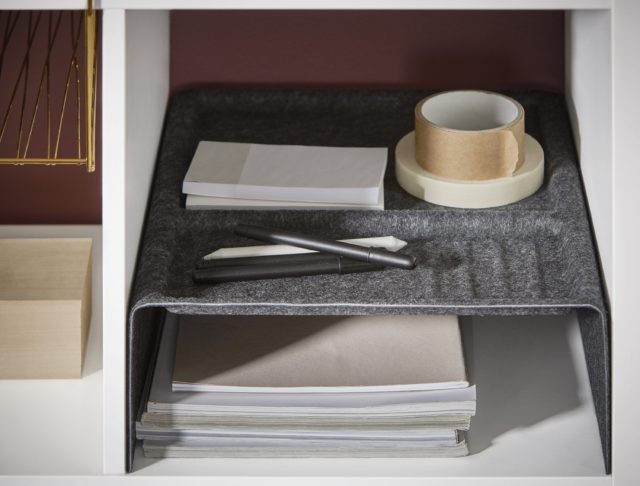 I think these inserts are absolutely fantastic and will completely lift your storage game! I want to run out and buy myself a KALLAX unit right now so I can pimp it with these gorgeous, expensive-looking accessories. The great thing about the KALLAX is it's as at home in the home office as it is in the lounge room and with these new inserts, it will definitely look a lot more high end and chic, as well as making it way more useful for storing and displaying your items. Exciting!
VÄNSKAPLIG, a collection designed for children
VÄNSKAPLIG means friendly and has been designed to deliver endless ways for children to mix and match their bedroom textiles and accessories, to express their own identity and create their own style and individual look. The coordinated collection includes quit cover sets, rugs, curtains and cushions.
Other new things to look out for
With a whiff of the 1920s industrial style, the FJÄLLBO storage series is a new range of small furniture pieces combining minimalist design with a rustic edge.
SJÄLSLIGT is a set of three porcelain cacti of different heights that add a humorous touch to the home. A great way for funky greenery, without the prickles.
STENLILLE is a new graphic, low pile rug with coordinated curtains (NUNNERÖRT).
BERÄKNA, a range of basic but beautiful vases.