Two rooms in one week! Far out, that wasn't easy! But they were some big scores last night, including a 30 for the winners (if you include a gnome point).
It was enough to give the Blockheads a bad case of nerves (Sharon and Ankur almost walked out on the show!), but once they got started, what they produced in the new section of their builds (and in their original home for house 3) was super impressive in seven days.
So what did the judges have to say and who scored what?
Tom & Sarah-Jane (first place) 29 + 1 gnome = 30 points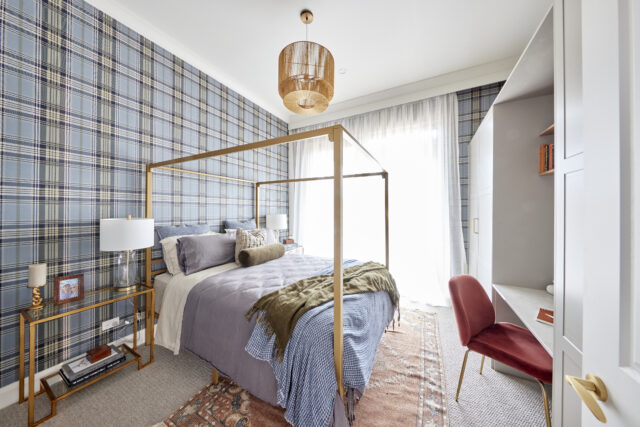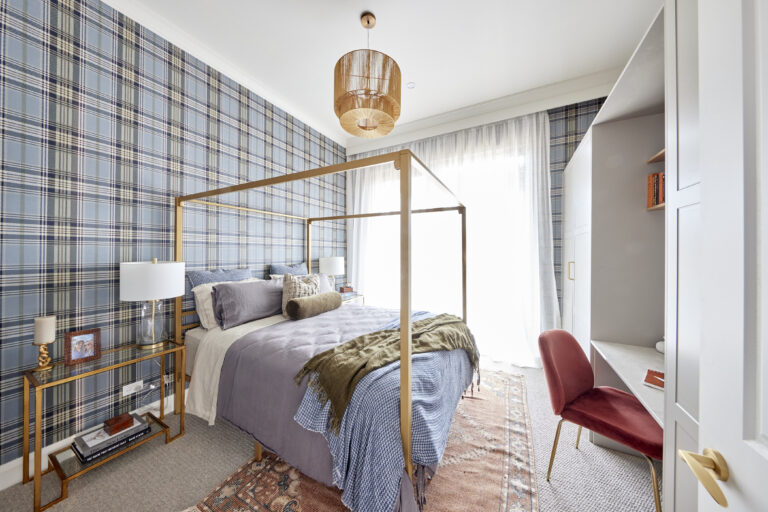 With its statement tartan wallpaper highlighting an eclectic mix of artworks, sheer drapes behind a discrete pelmet and well-planned wardrobes, Tom and Sarah-Jane's bedroom, Neale said, showed the couple were "really having fun and creating their dream home". Shaynna went as far as to say this should be their career after the show!
Not everything was perfect, the judges noted, with Darren pointing out the low bed and prominent power points, but combined with a bathroom that finally featured face-level storage alongside the stunning tile choices, it was enough for Shaynna to sum up: "This is beautiful!"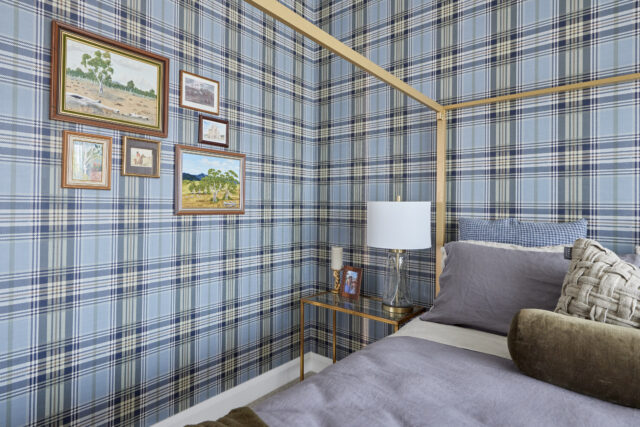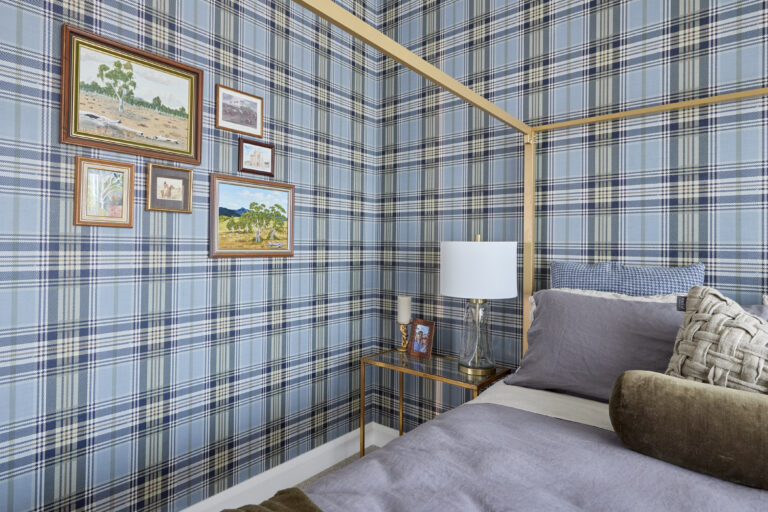 In the bathroom, Neale said it gave the impression they knew what they were doing.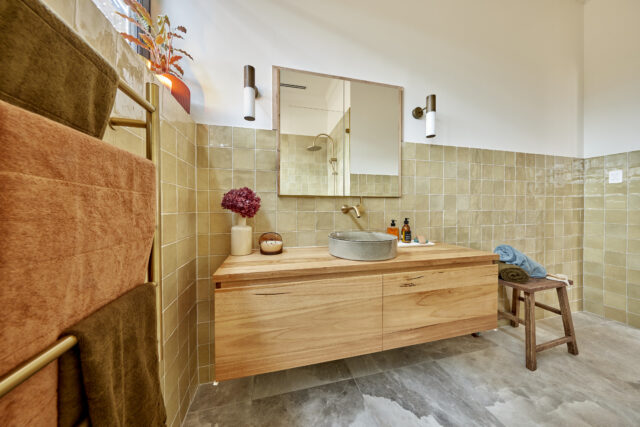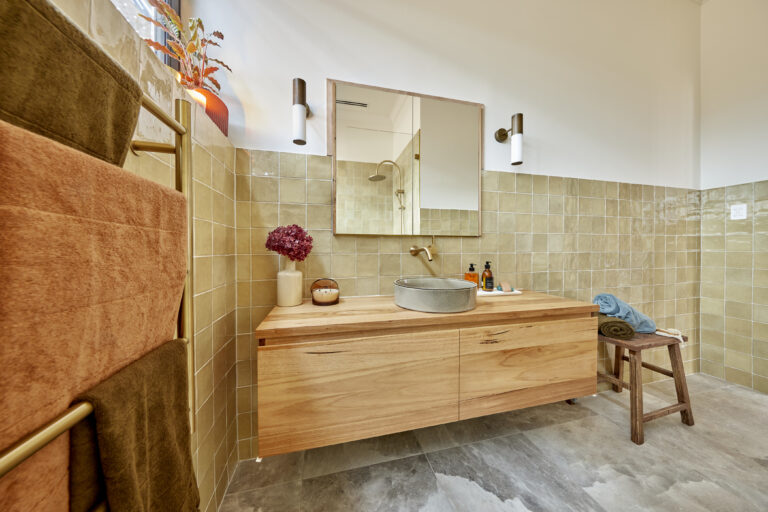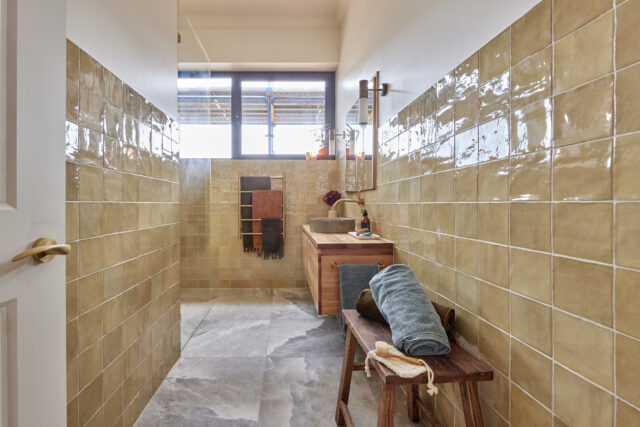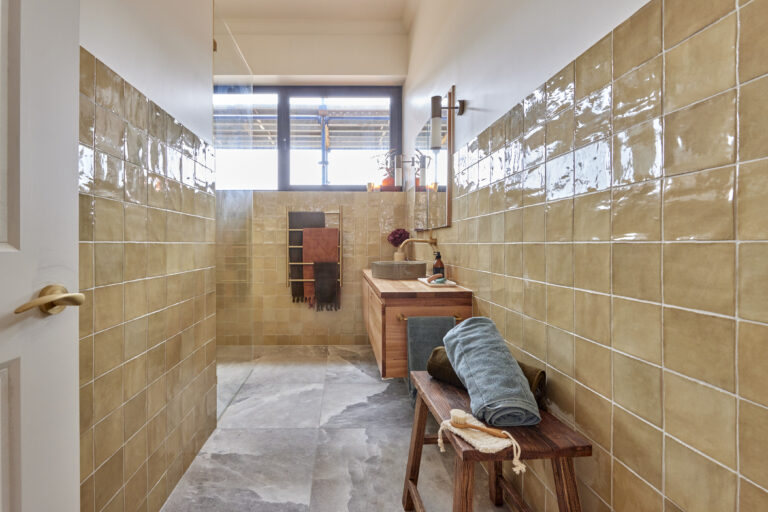 Shop the look: Clear glass table lamps and Grafico classic tartan wallpaper
Omar & Oz (second place) 29 points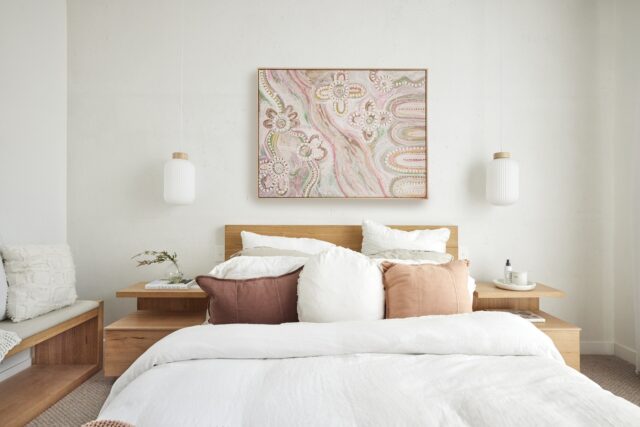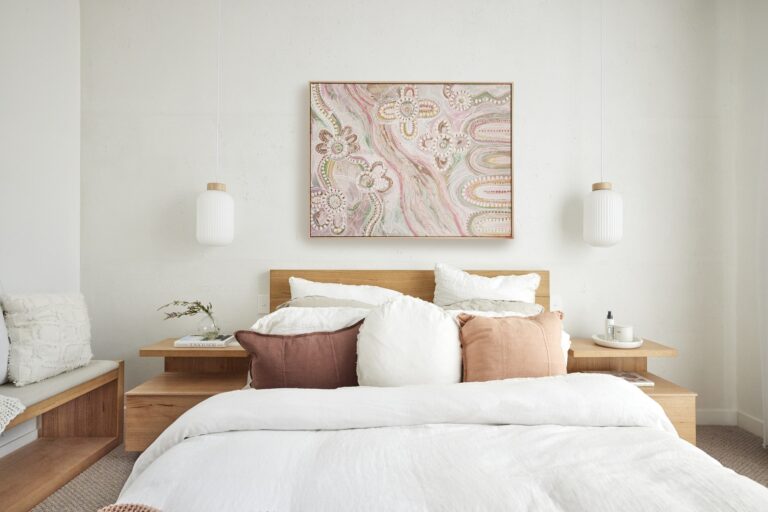 A low-slung bed under a high ceiling transported Neale to Japan in Omar and Oz's bedroom. An awesome return to form, added Darren. Superb bedside pendants, Shaynna added, concrete plaster that works, and a neutral palette all added up to a "very zen" room, the ideal addition to an ensuite that shows why the boys keep winning the wet areas.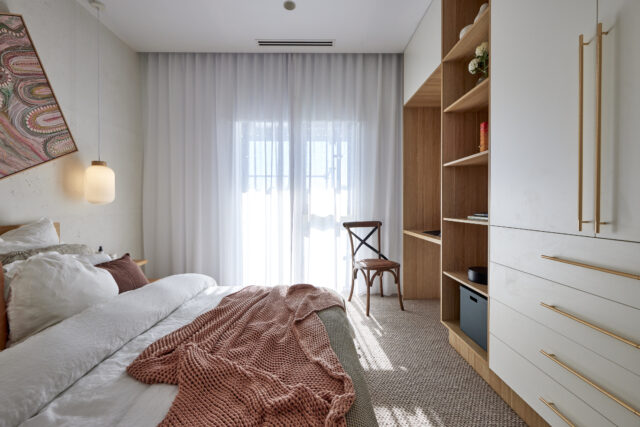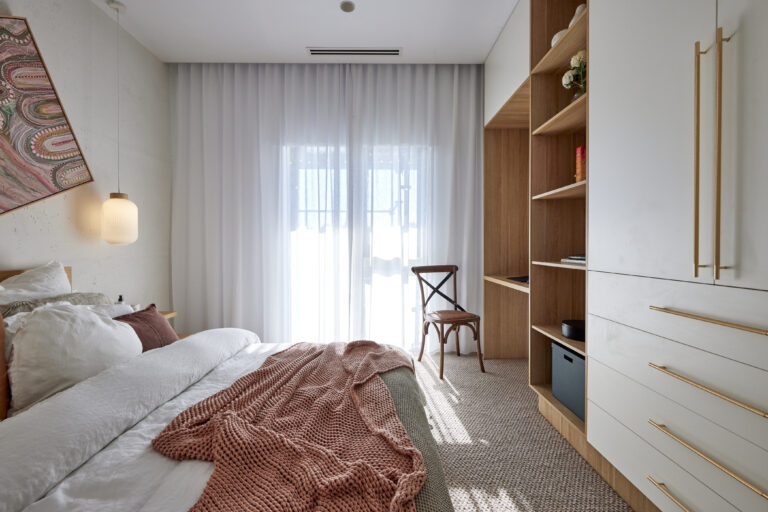 With white, timber and brass accents, a stunning shower screen and tiles playing off their other bathrooms but keeping its unique look, this shows, Neale said, that they can keep their title of "bathroom kings".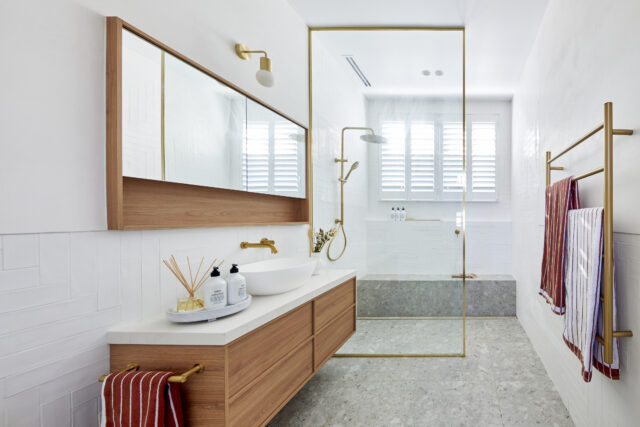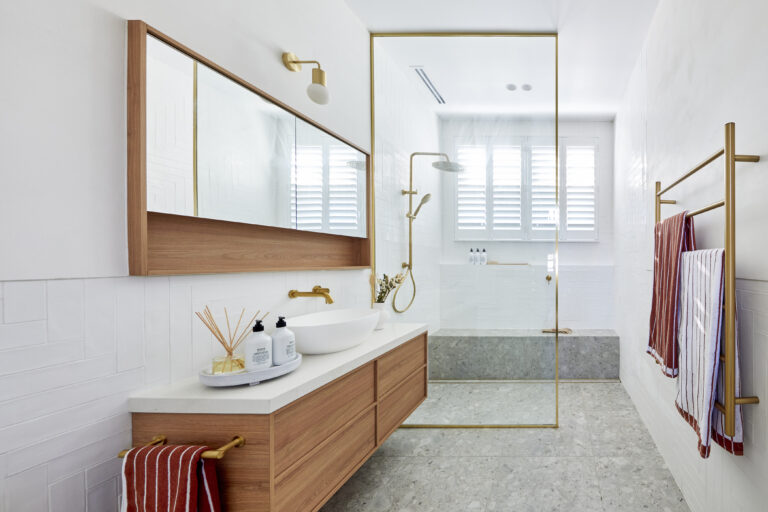 The level of execution was stupendous, they said, especially the tiling.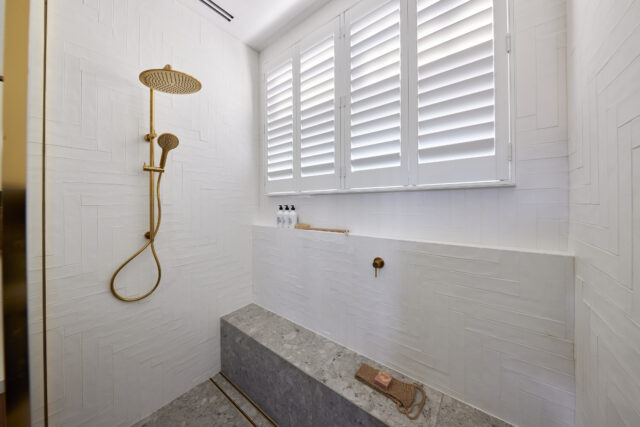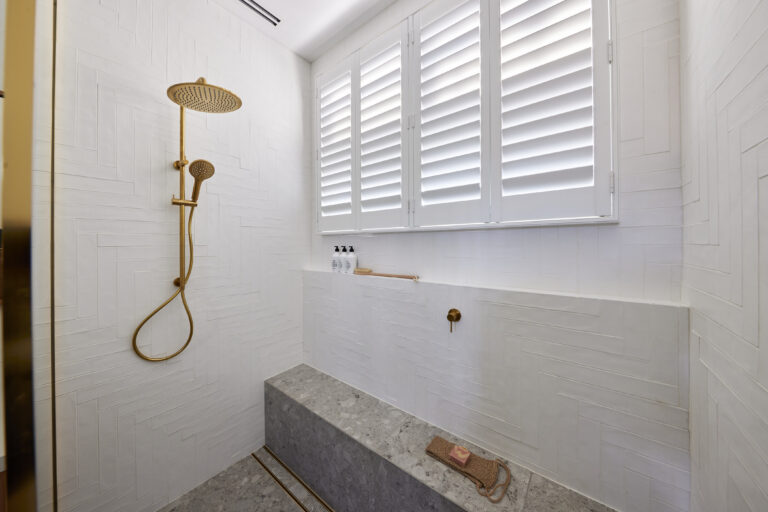 Shop the look: Bila by Amanda Hinkelmann art print
Rachel & Ryan (third place) 26 points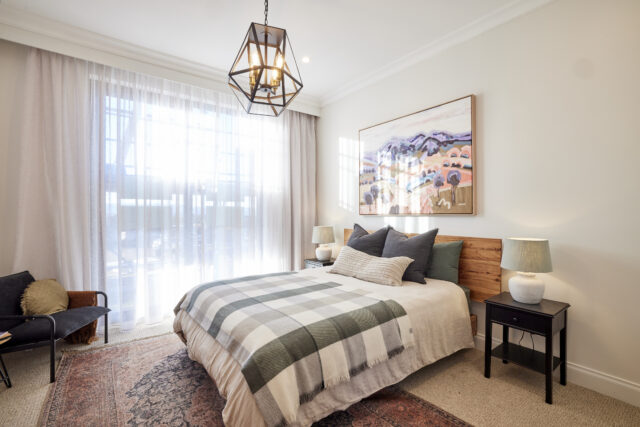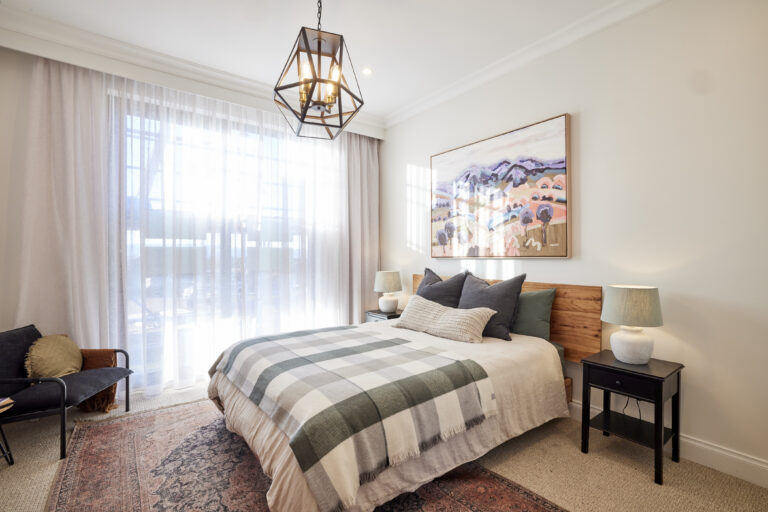 After weeks of pushing the contemporary aesthetic into their country home, the judges were braced for more modern styling, but one look at Rachel and Ryan's combination of a rug, artwork and bed-top blanket showed them they were still embracing country as well. Slightly timid, Neale said, but still a great asset to the growing house and the perfect partner to a bathroom all agreed had impact… "plenty of impact!"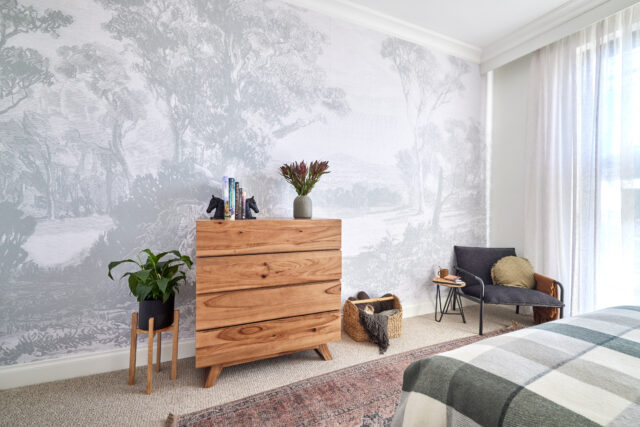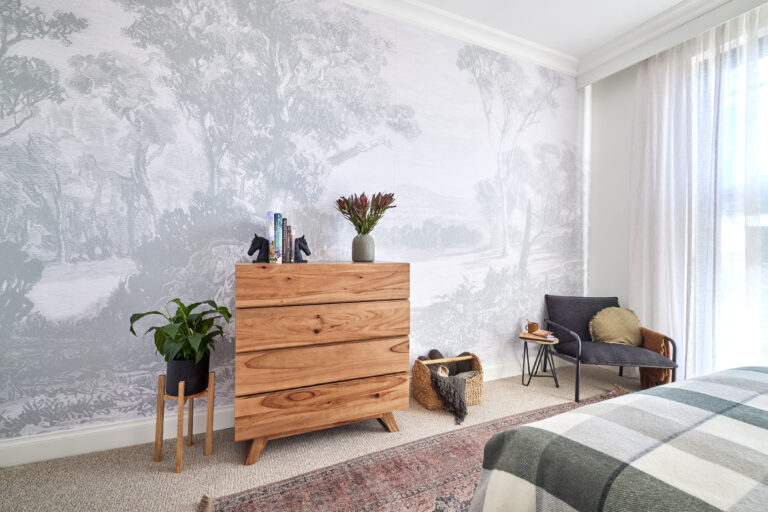 "There's not a single safe choice here… and I love it," Darren said as he took in the lava stone basin, timber bench seat, black tapware accents and more. "Magazine worthy," Shaynna said.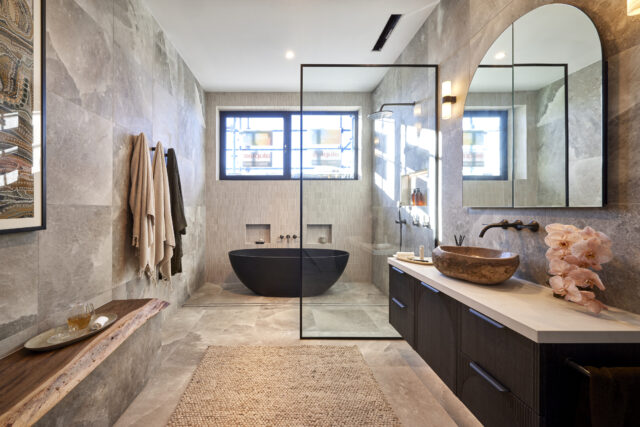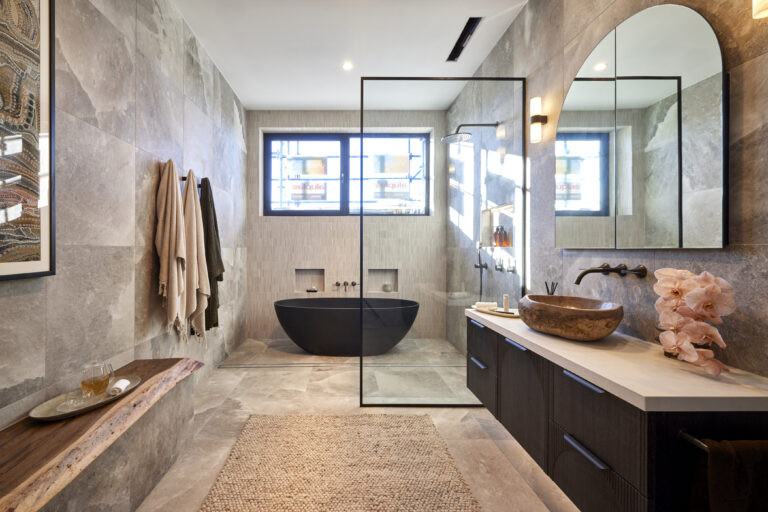 Neale said the bathroom was a luxury room that ticked a lot of boxes and felt like authentic Rachel and Ryan.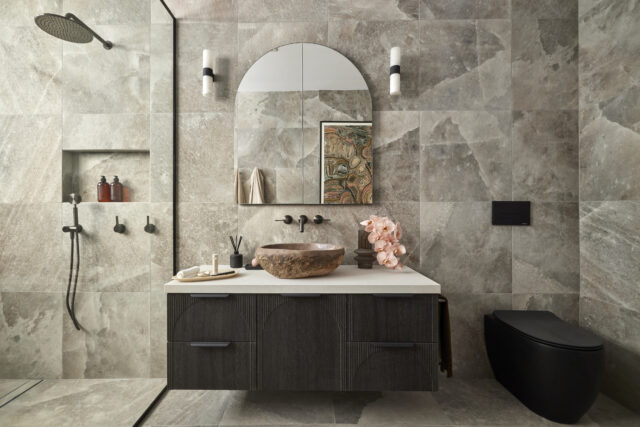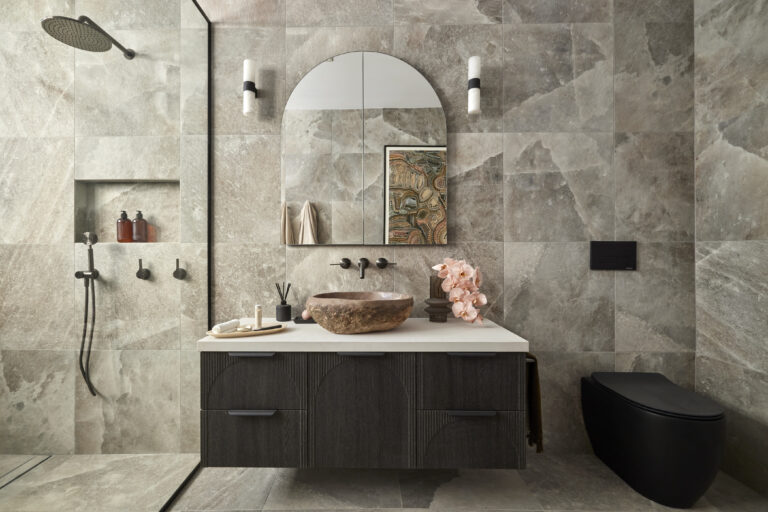 Shop the look: Sunshine on Macedon artwork by Jen Shewring and Wiraywinhangin Marramarra art print by Amanda Hinkelmann
Dylan & Jenny (fourth place) 24.5 points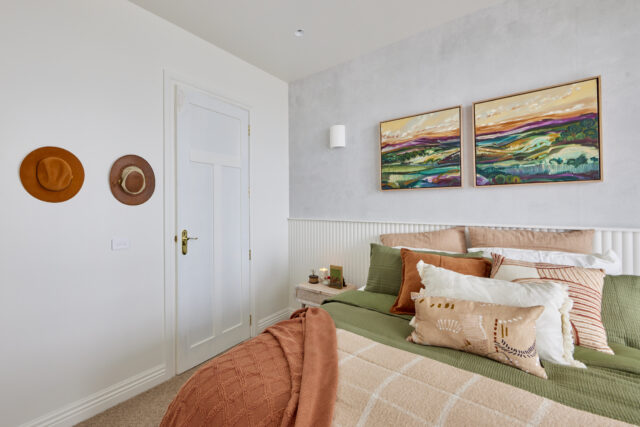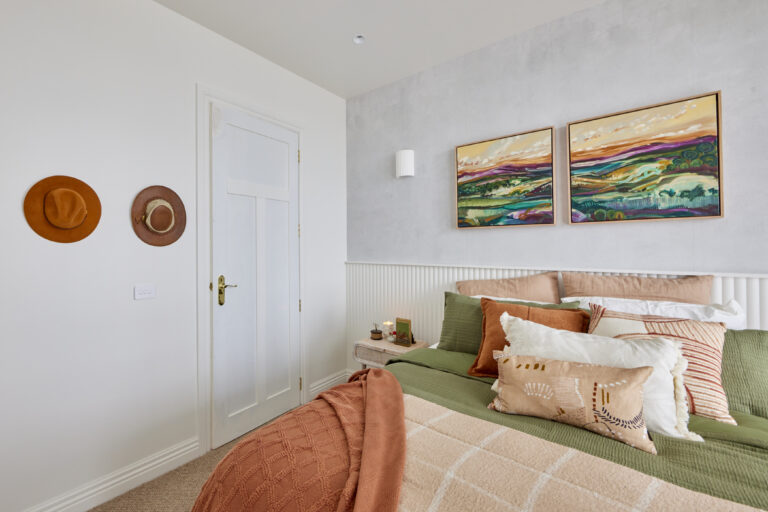 Laminex panelling complementing the sconces, harmonious curtaining and a gorgeous colour palette combined to bring out the best in a room much smaller, but at least better finished than some others, the judges said of Jenny and Dylan's bedroom.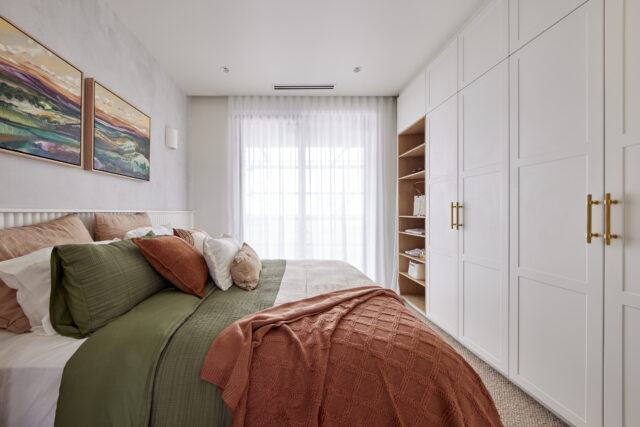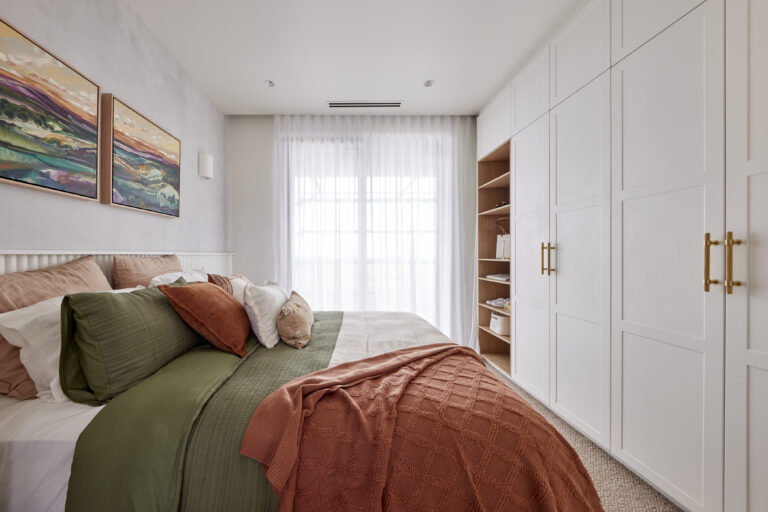 That sentiment carried over to the bathroom, where Darren pointed out the tiles, vanity, basin, mirror and especially the bath all combined for a perfect balance of luxury and country style. The cabinets, however, were a touch too high, Shaynna said and Neale pointed out a shower puff suction-cupped to the tiles that brought down the luxe feel! Those faults aside however, it was a room, they agreed, that just works.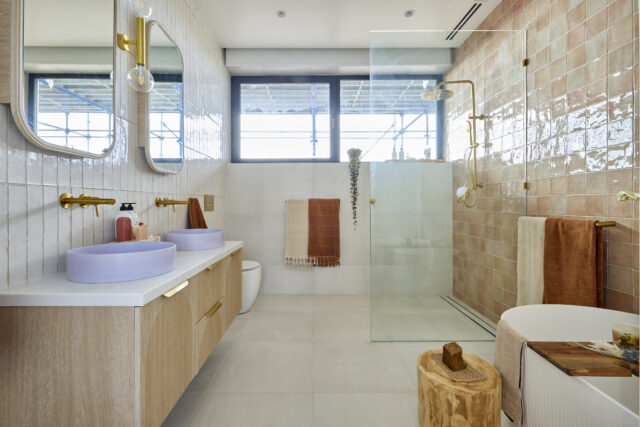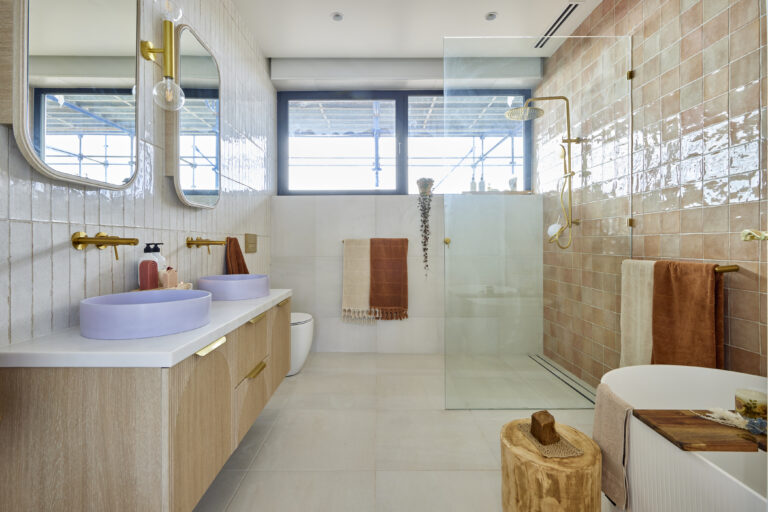 Shaynna was not a fan of the lilac sinks in the context of the room and thought the bath should have been centred. Neale wasn't a fan of the styling at all. He wanted them to remember they were selling a multimillion dollar home.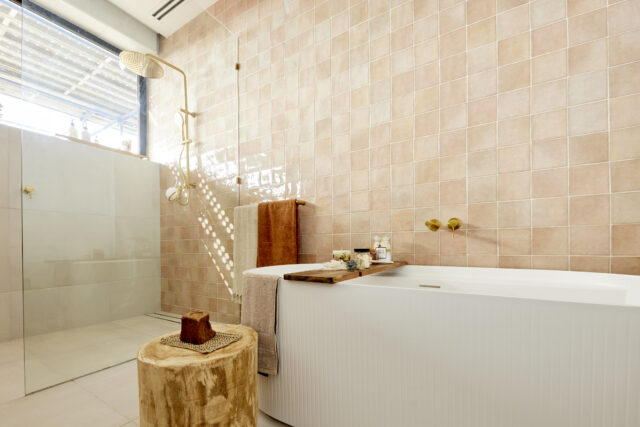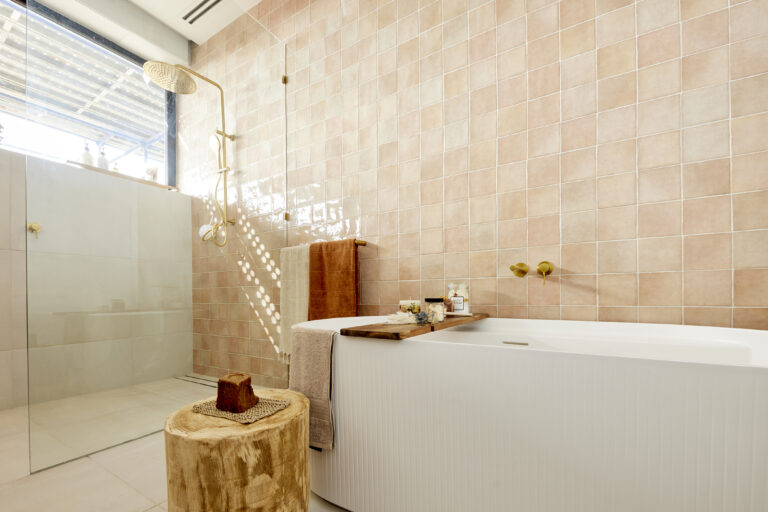 Shop the look: Macedon Sunrise 1 and 2 by Amanda Skye-Mulder art prints
Ankur & Sharon (last place) 22 points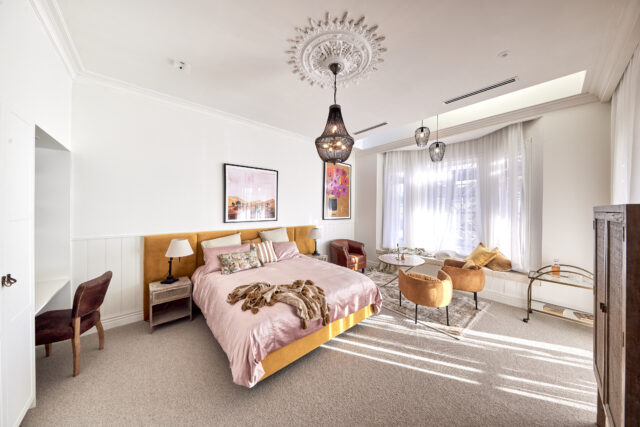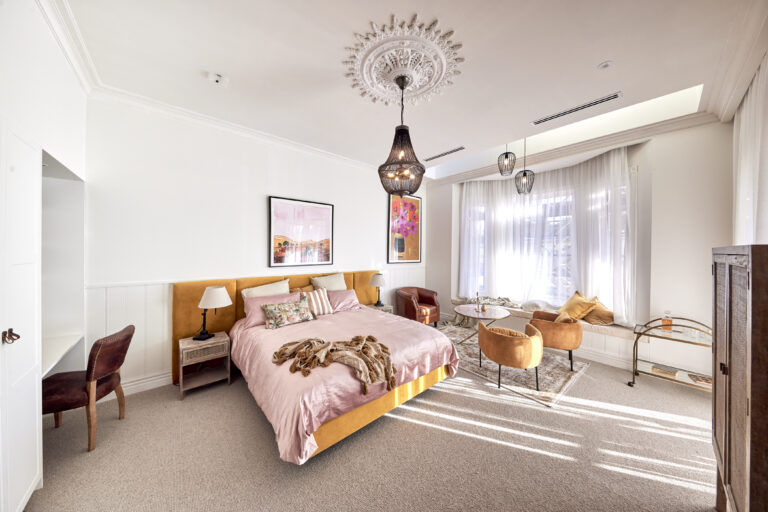 "Look at the scale!" gushed Darren walking into what is essentially a second master suite, "you could swing a tiger in here!" And with its grand bay window, "almost antique" colour palette, gold velvet touches and bold furniture choices, the others agreed.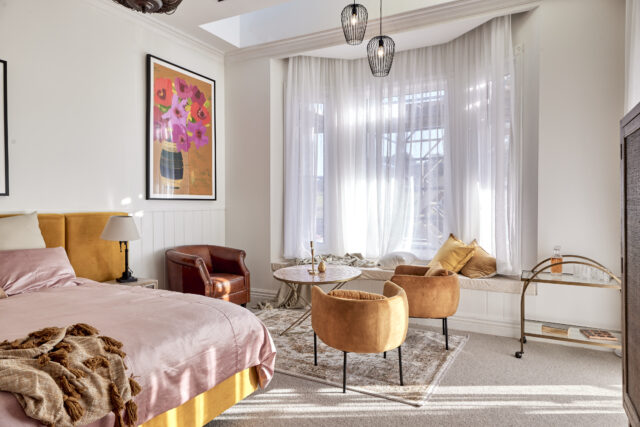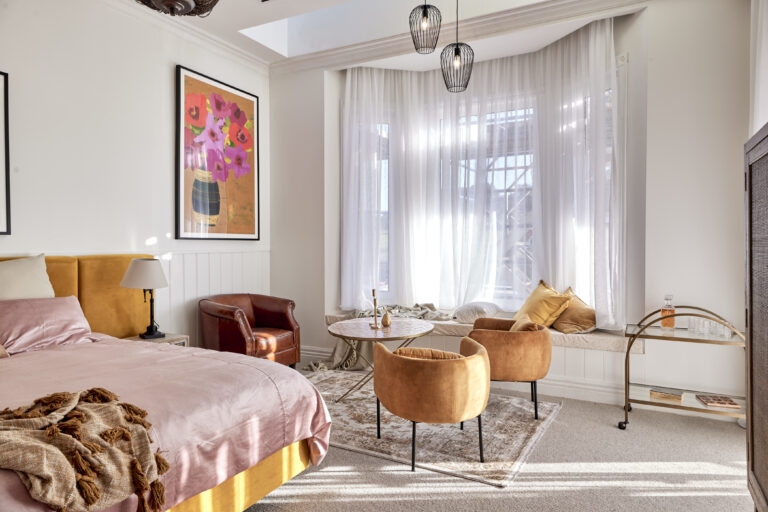 There were finishing errors and what Darren said was "a masterclass in how not to paint", but with an ensuite boasting an "almost perfect" layout, finished with tiles, mirror, tapware and shutters that were heavenly, it all came together. If only, they agreed, the contestants had more time.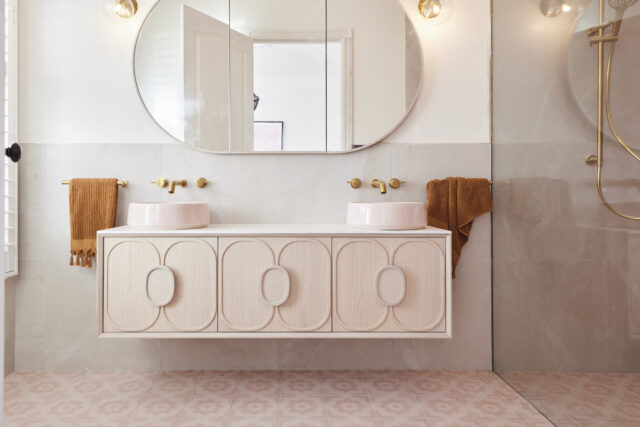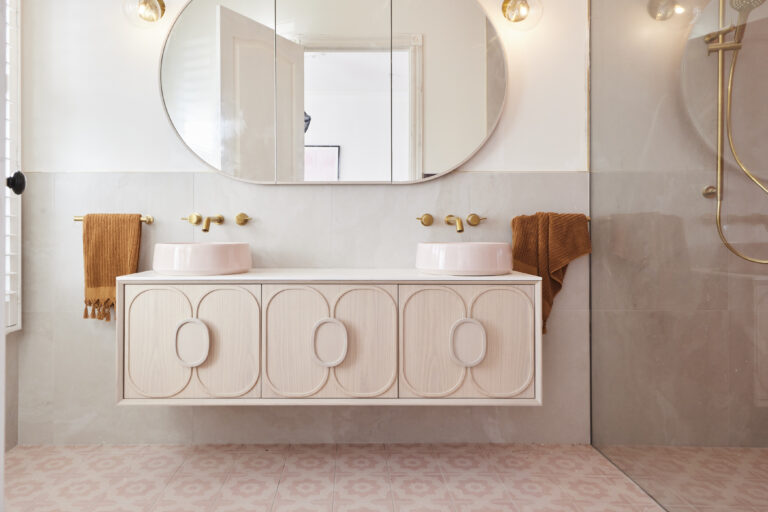 Neale said he was seeing signs of trauma and Darren said they'd clearly had a bad week. In the bathroom there was mess everywhere but the judges loved most of their choices. Neale said however they needed to get their energy back and it was too early to fall at the fence.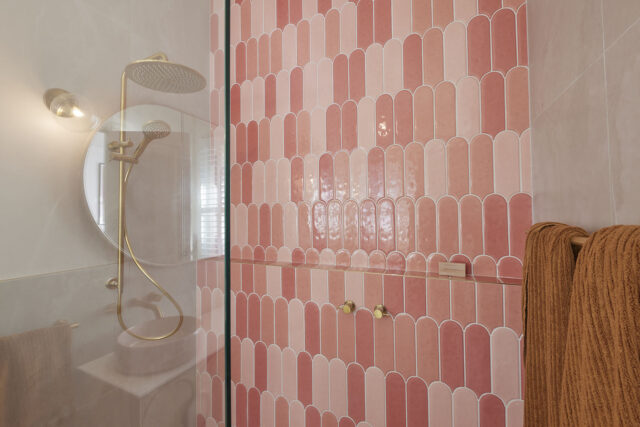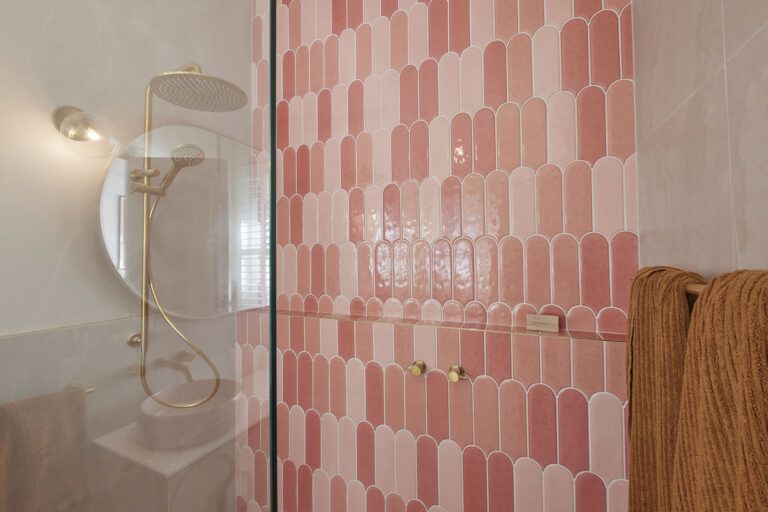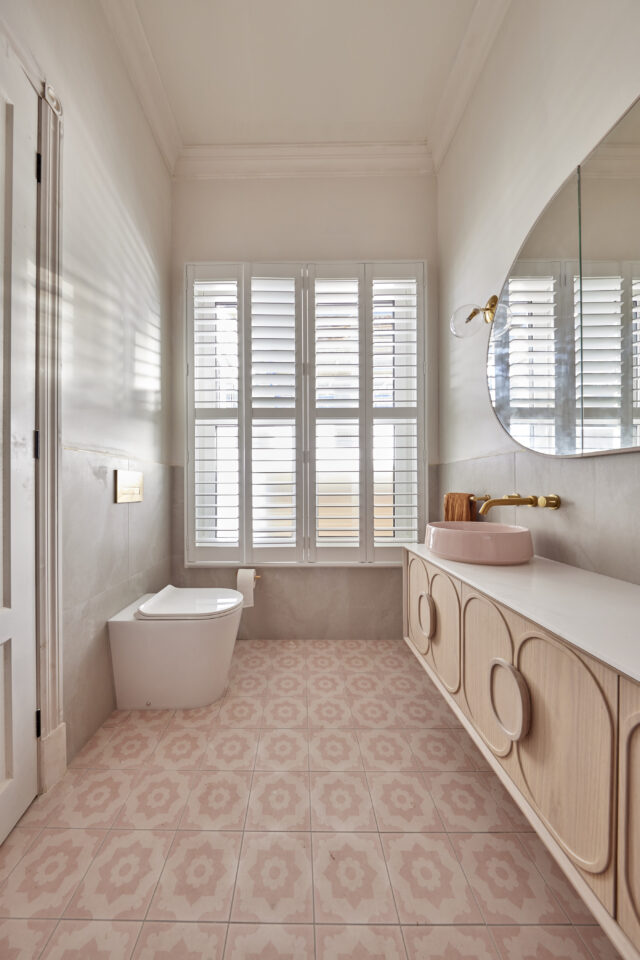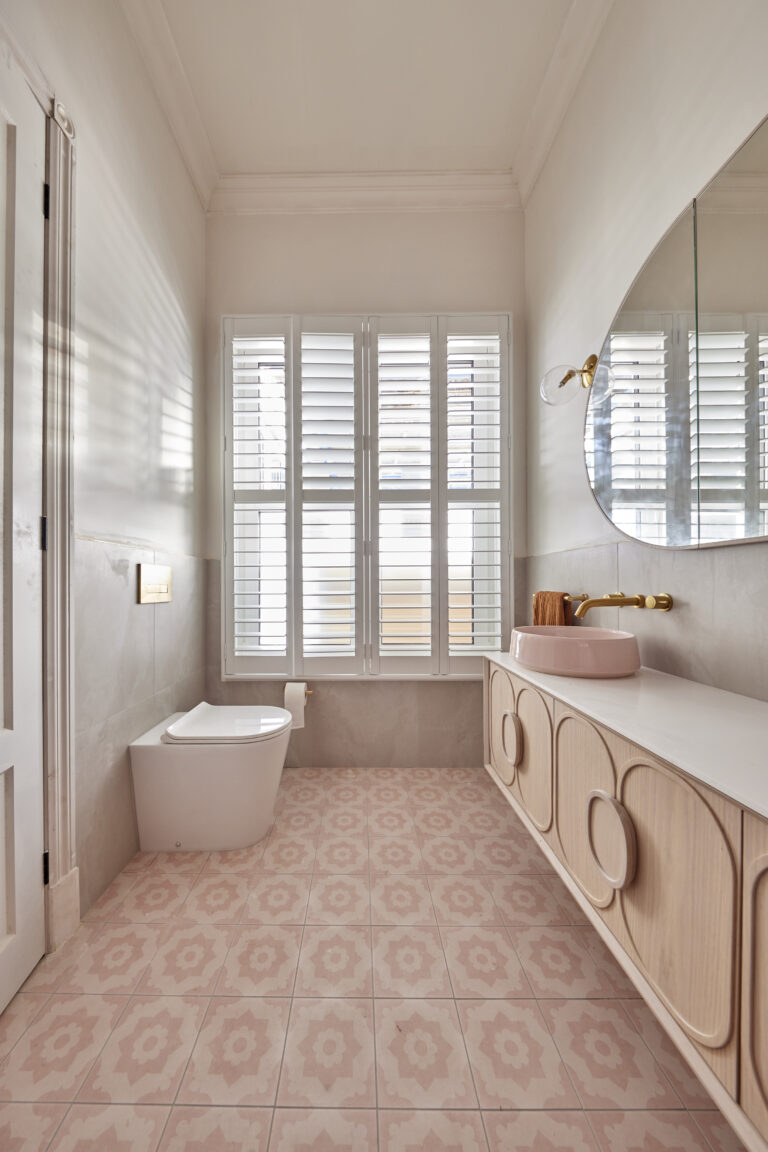 Shop the look: Paulina artwork by Anna Blatman and Desert Air art print by Angela Hawkey
Shop more of what you saw in all the rooms at The Block Shop
Win not 1 but 2 artworks!
For your chance to win the beautiful set of 2 Macedon Sunrise prints by Amanda Skye-Mulder for Artist Lane, as seen in Dylan and Jenny's room on Sunday, enter here.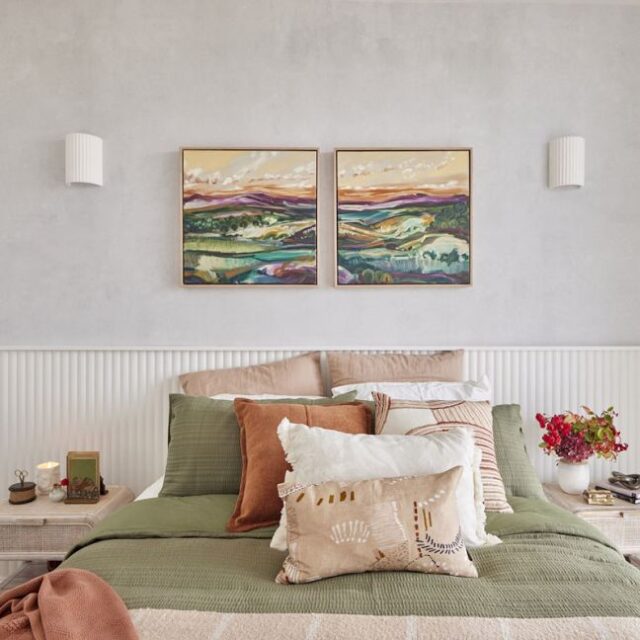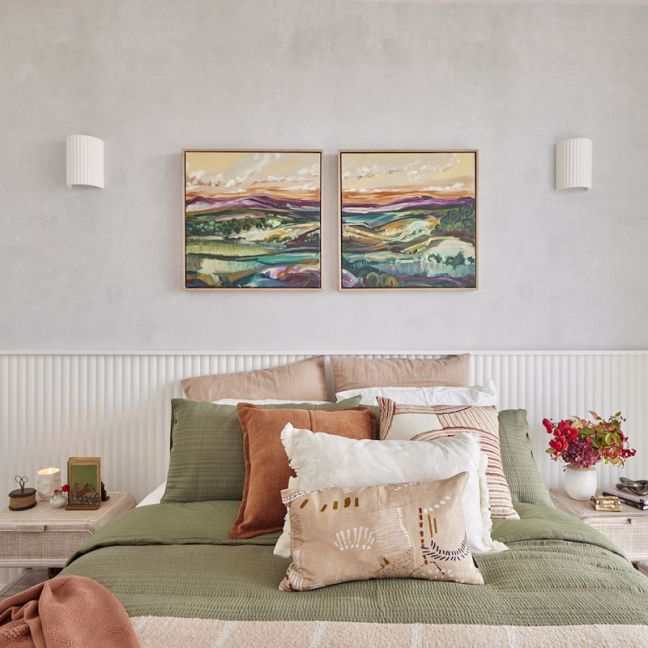 Thanks to The Block Shop and Artist Lane.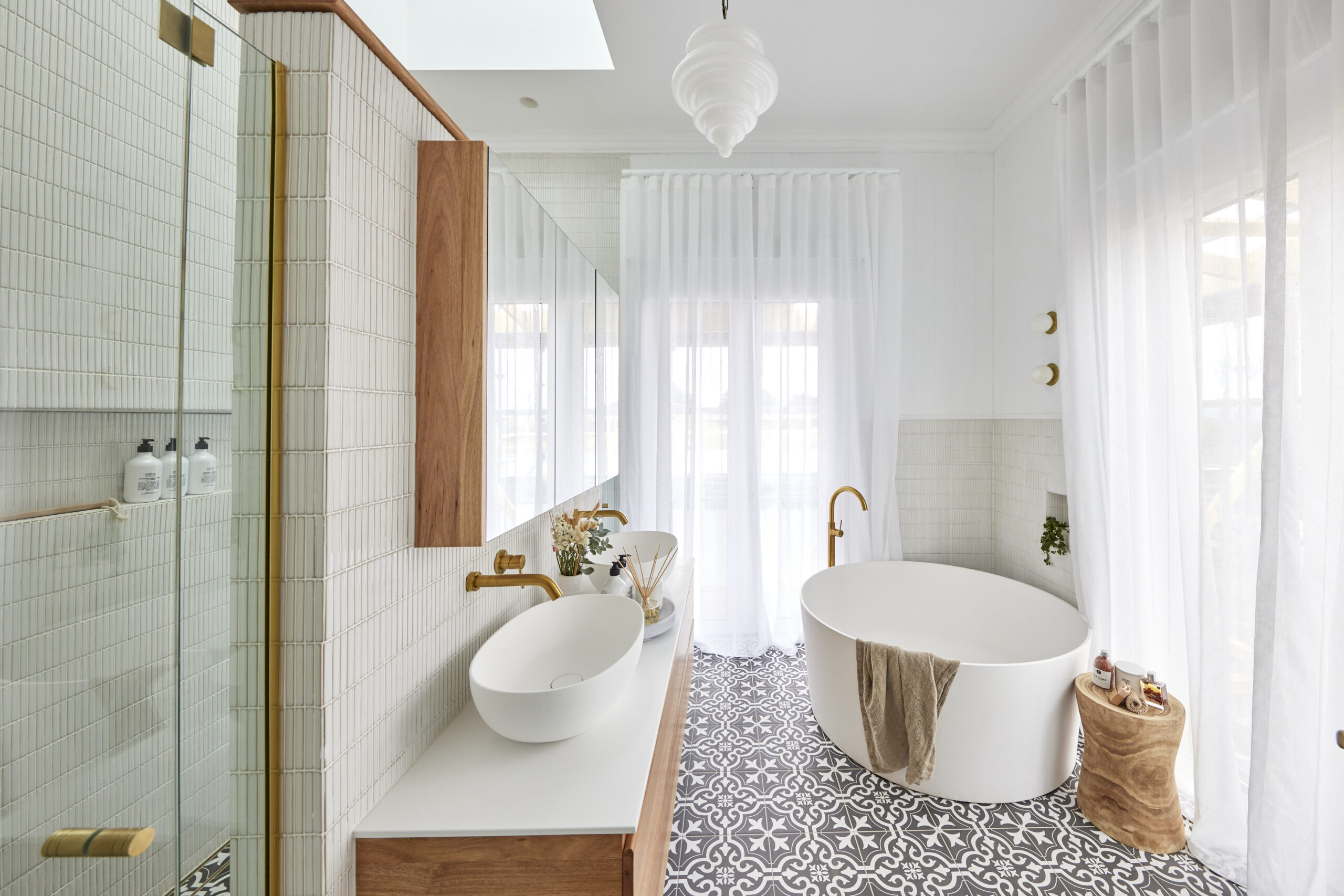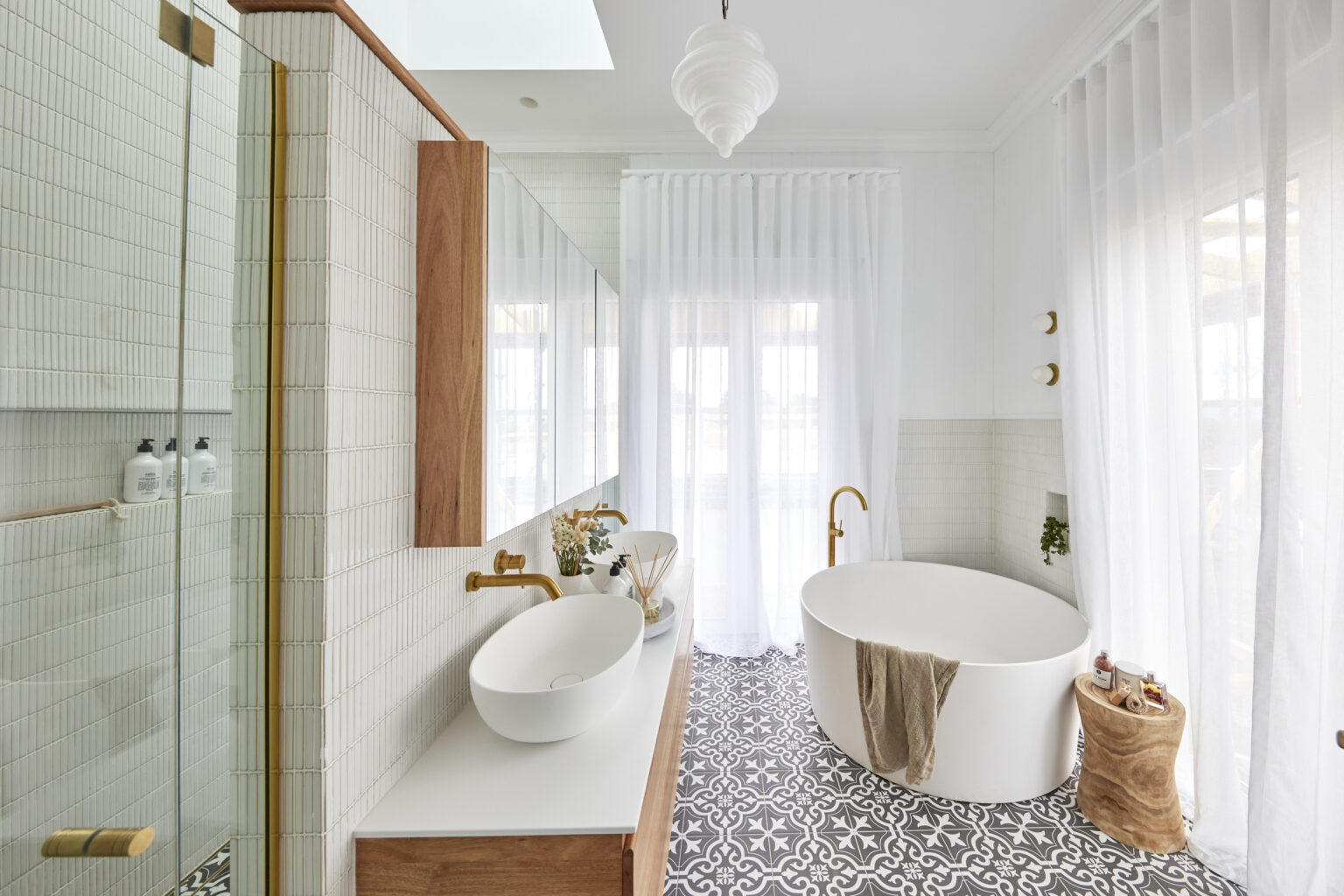 Master ensuite reveals: The Block tree change 2022
A quarter of the way through the build and last night saw one of the most important rooms of the…