Today, our friend and interior designer Kathryn Bamford, recaps last night's room reveals.
Whoa what a first week on The Block! Main bathrooms as the first room to complete and a room that could win the contestants $10,000 in cash, a fully mature tree for their landscaping and (wait for it) a $250,000 Winning Appliances kitchen upgrade.
With such a whopping big prize up for grabs the pressure was on for the contestants to deliver. I'm not going to lie, I was a little nervous for the contestants especially being their first week. Kitchens and bathrooms sell homes and if you won this week you were setting yourself up to most likely to win kitchen week with that prize.
House 1: Tom and Sarah-Jane (equal second place)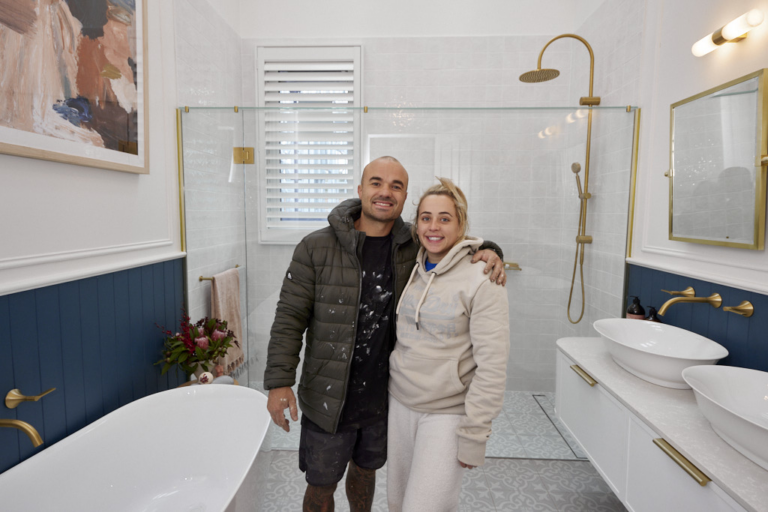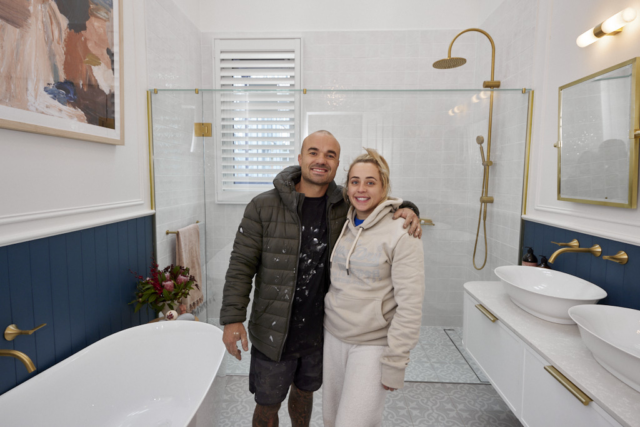 With traditional cornicing and ceiling rose, a restored original light fitting and ample use of panelling, this was a bathroom, Darren said, that's simply "very impressive!". And cost effective too, he added, with the panelling not only beautiful, but a budget saver by limiting the space that needed tiles. We wholeheartedly agree with Neale who said "I love art in bathroom".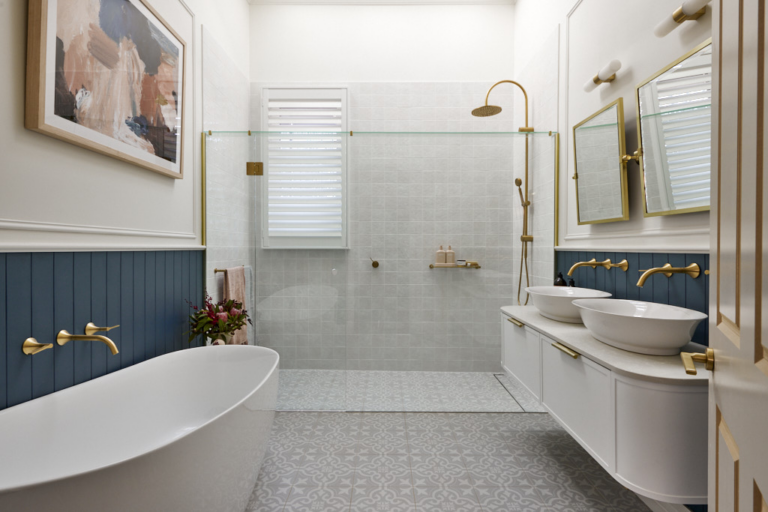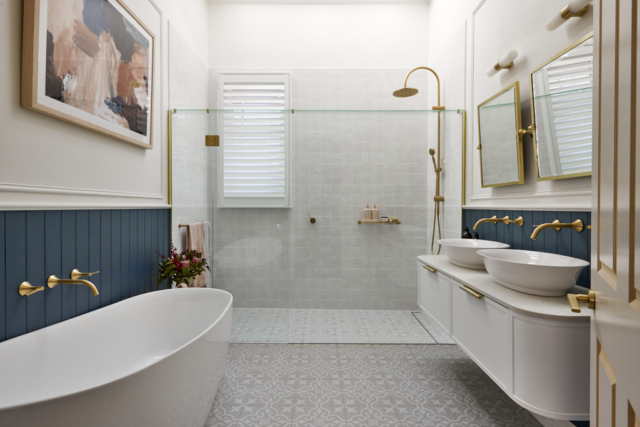 There were however some issues – the open grill over the door, some mis-matched metals, a lack of storage and a shower screen that was too short, but overall it was a room, the judges agreed, that showed a high level of sophistication and one that got them excited to see more!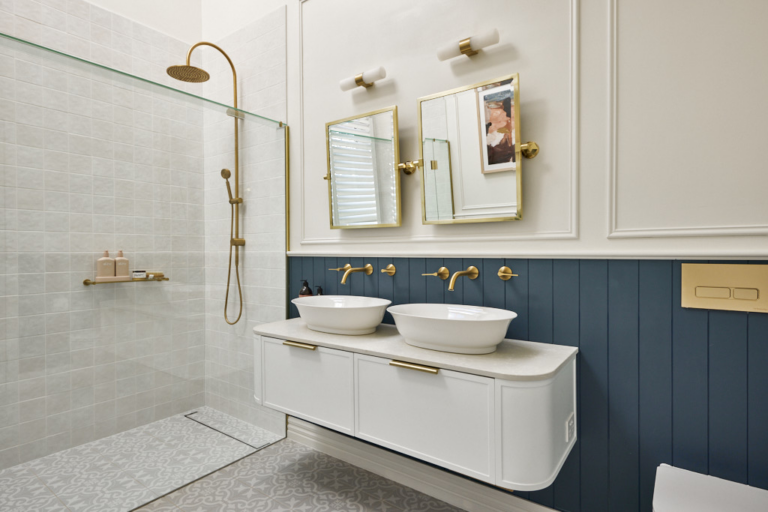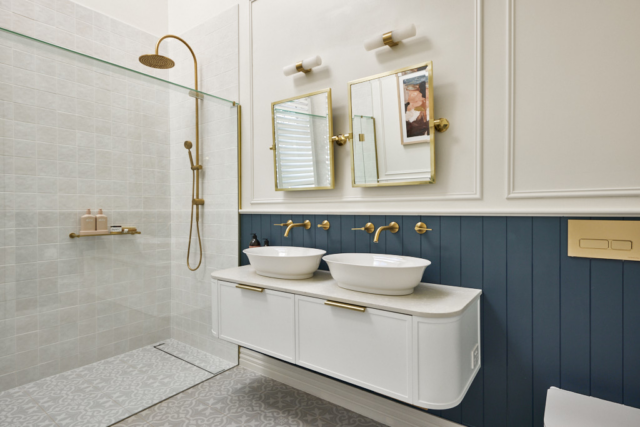 House 2: Rachel & Ryan (third place)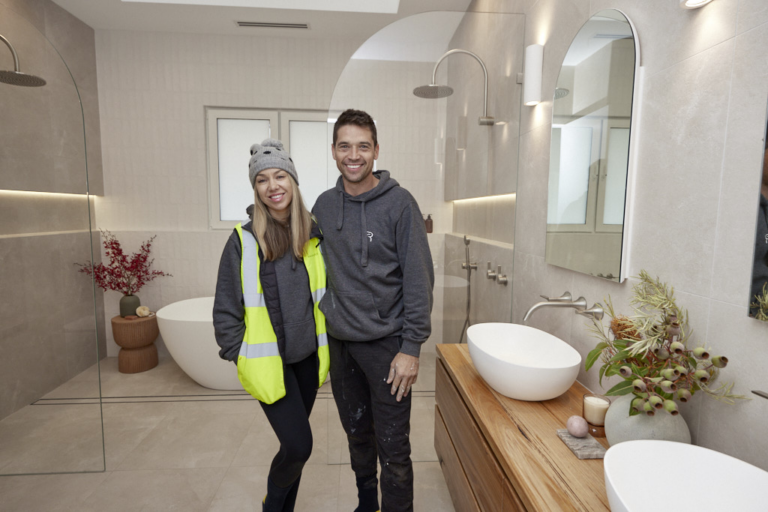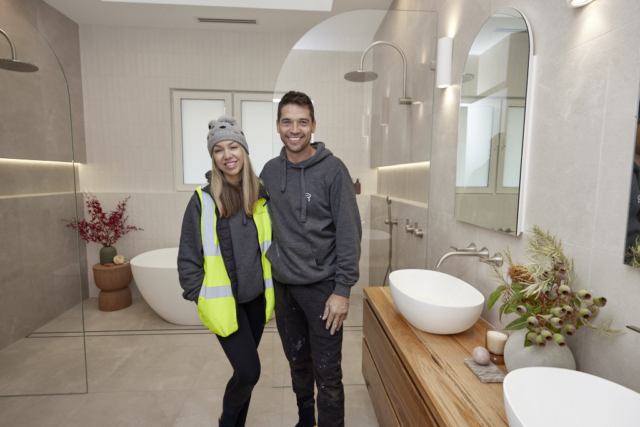 From the second the judges entered this bathroom, one thing stood out for them all – the space! "This is massive!" Shaynna said as she took in the high ceilings incorporating wide skylights, double shower, floor-to-ceiling tiles and storage galore. But was it too much? And most importantly, was it country?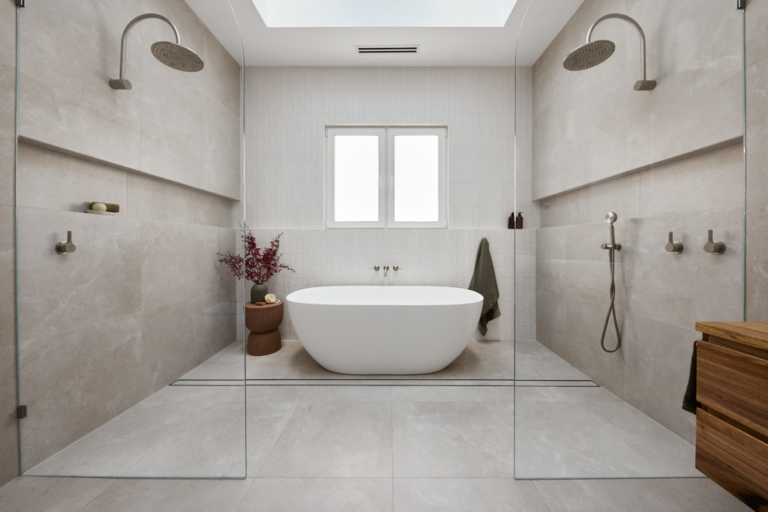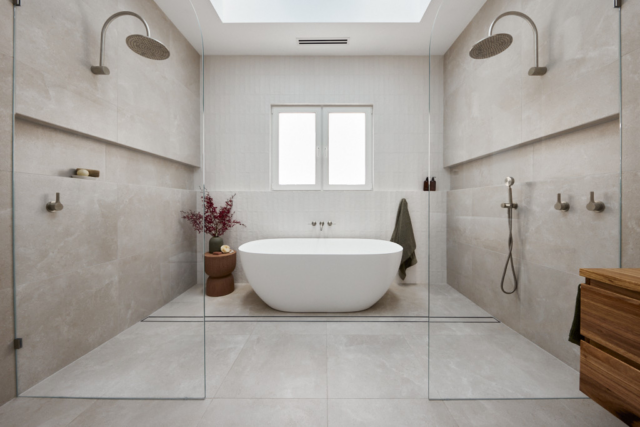 The square-set features, timber vanity, basin, "artful" lighting plan and curved glass all screamed modern luxury, the judges agreed, possibly too modern for a country home. A few heritage features might have softened the effect, Shaynna said before all asked the question: Is it appropriate in a country setting? Darren seemed to be the only judge who believed so. Neale and Shaynna were after more heritage elements.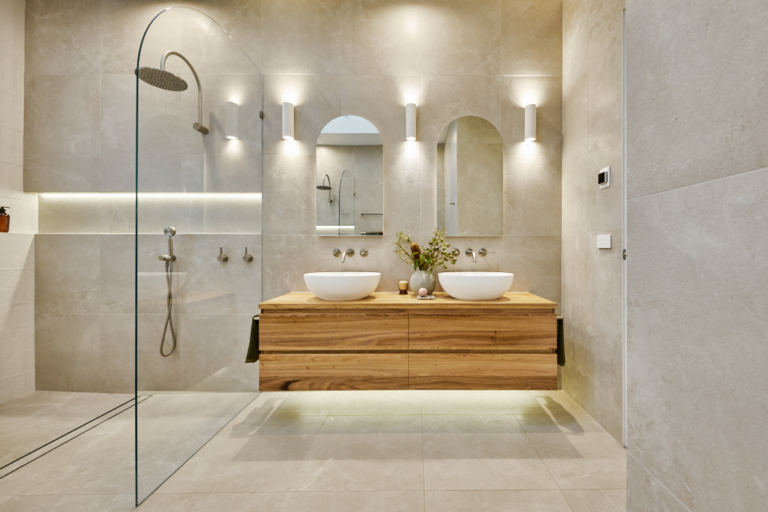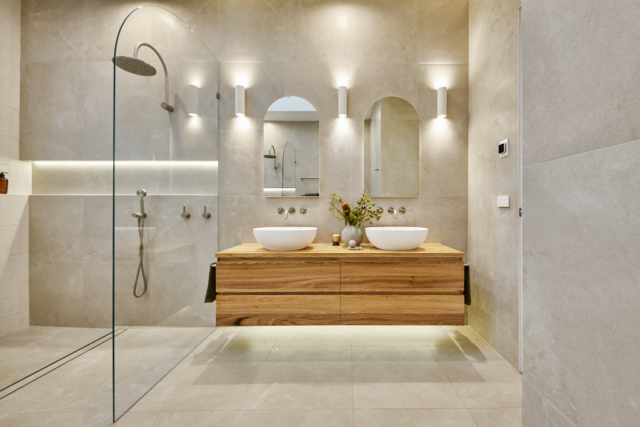 House 3: Ankur & Sharon (last place)
"It's shiny and brassy and something about it is not feeling authentic," Neale announced. Neither Neale or Shaynna felt good in the space. Darren disagreed. "I like it!" he said, saying the sultry and moody feeling the team had created worked for him, however he was not keen on the nib wall.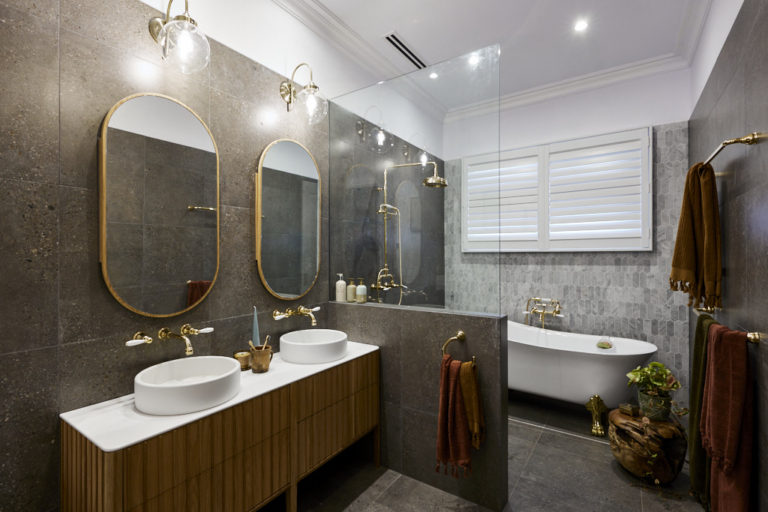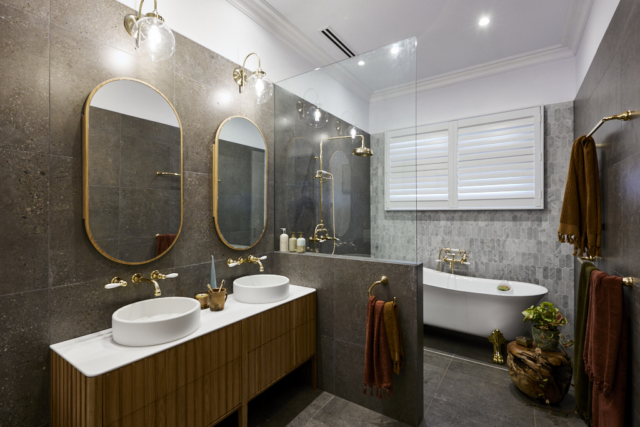 But it was a controversial space, with Shaynna worrying the historic feel of House 3 (The Grand Dame of The Block as she called it) might get lost if the team didn't pay attention to the existing features and work to incorporate them into their build. Shaynna recommended they do some homework on the history of the house and the era. Ouch!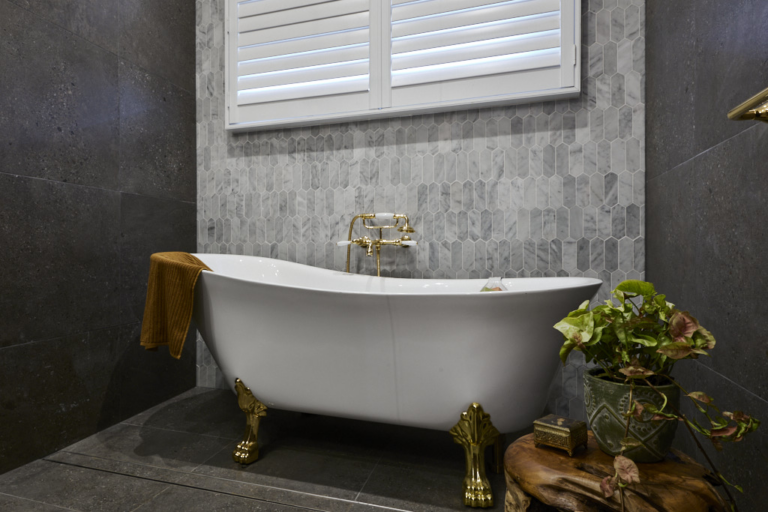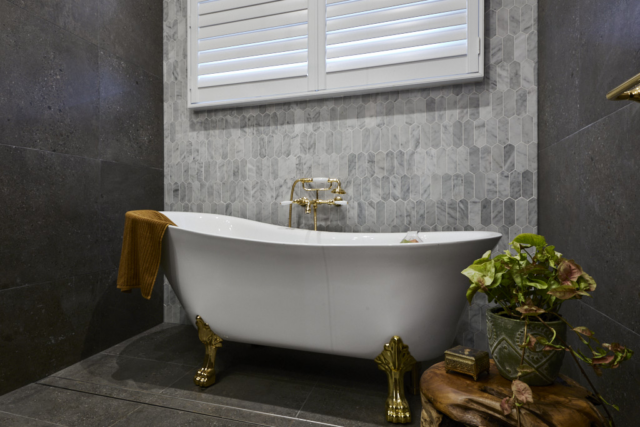 House 4: Jenny & Dylan (equal second place)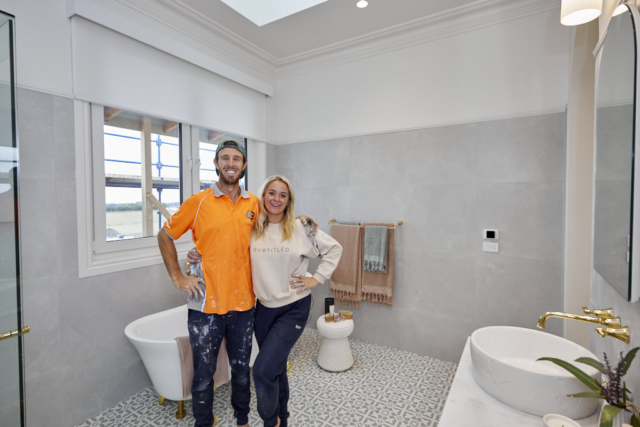 Down a small hallway, and through an incredible arch and into what Neale described as a "fresh, welcoming and kind of timeless bathroom". It was light and airy, made even better, Shaynna added, by the breathtaking view outside.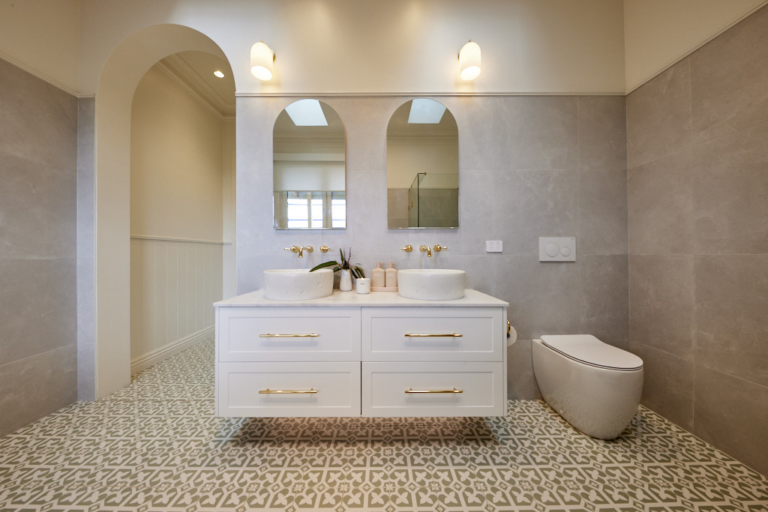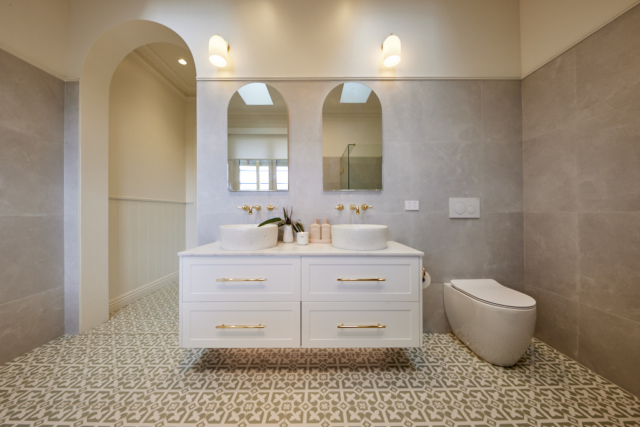 Darren really liked the sense of balance, with curved mirrors playing off the archway entrance, a blind at the exact height of the picture rail and skylights breaking up the ceiling. Shaynna felt the couple really had an idea of where they were now going with the look and feel of the home.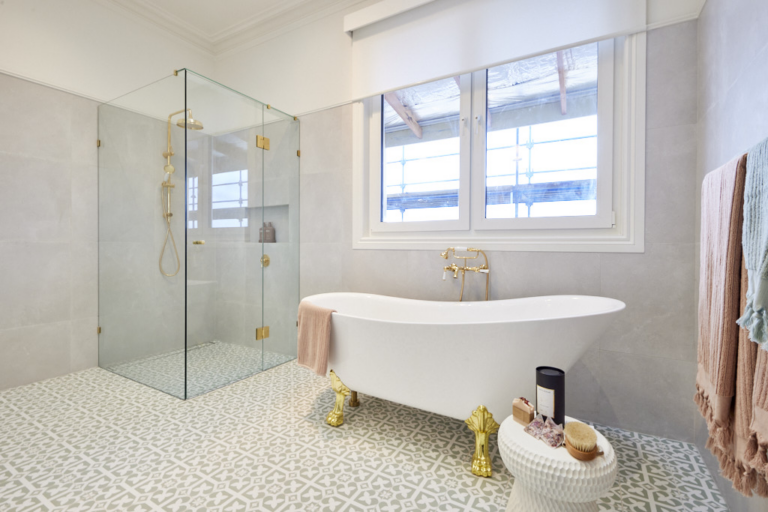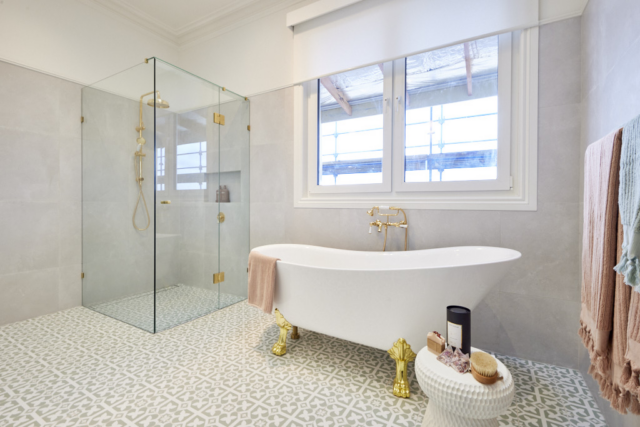 House 5: Omar & Oz (first place)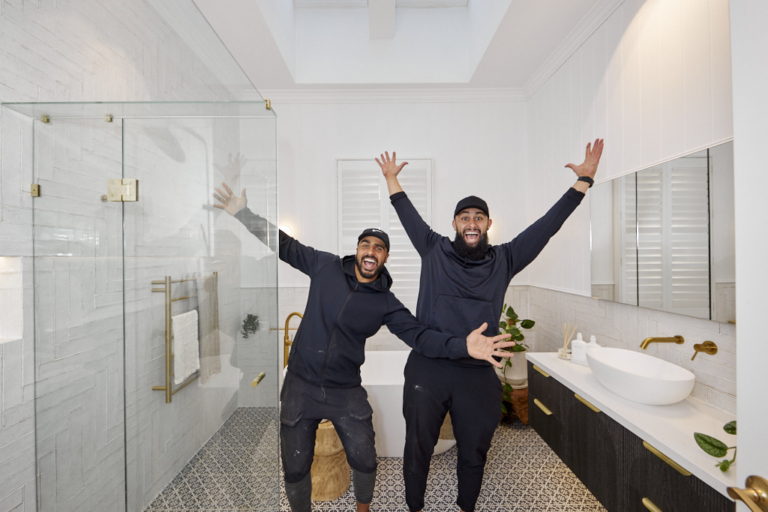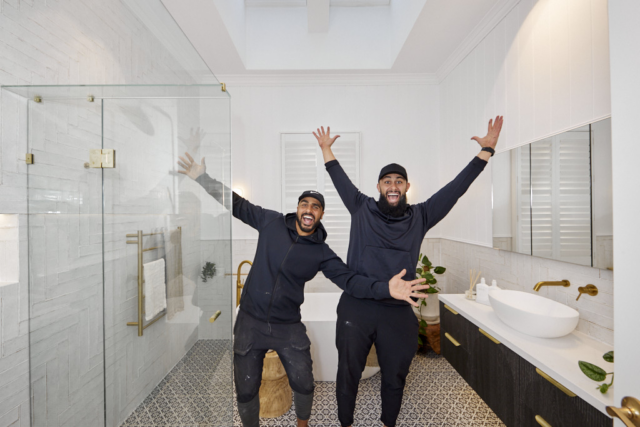 "Wow!" said Neale when he walked into Omar and Oz's bathroom, and the compliments kept coming. "It's sophisticated!" Shaynna said as she took in the 90-degree herringbone wall tiles, panelling and patterned floor tiles. "It's stunning! I love it, I absolutely love it!" Neale added. "It all works, the palette is beautiful," Darren summed up. "This feels like a bathroom that belongs in this house and belongs on this Block."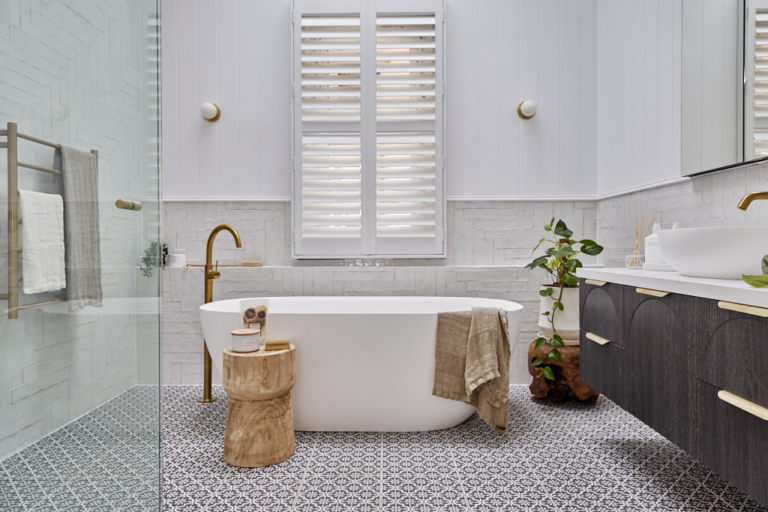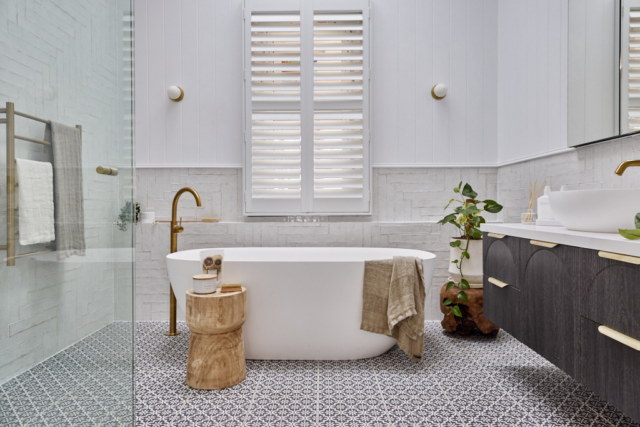 It wasn't just good looks, with features like a heated floor and heating above, face-level storage, power points in all the right places and luxurious shower/bath area making this a room to set the standard for this year. The only thing the judges could fault the boys on was some stickers left on the toilet!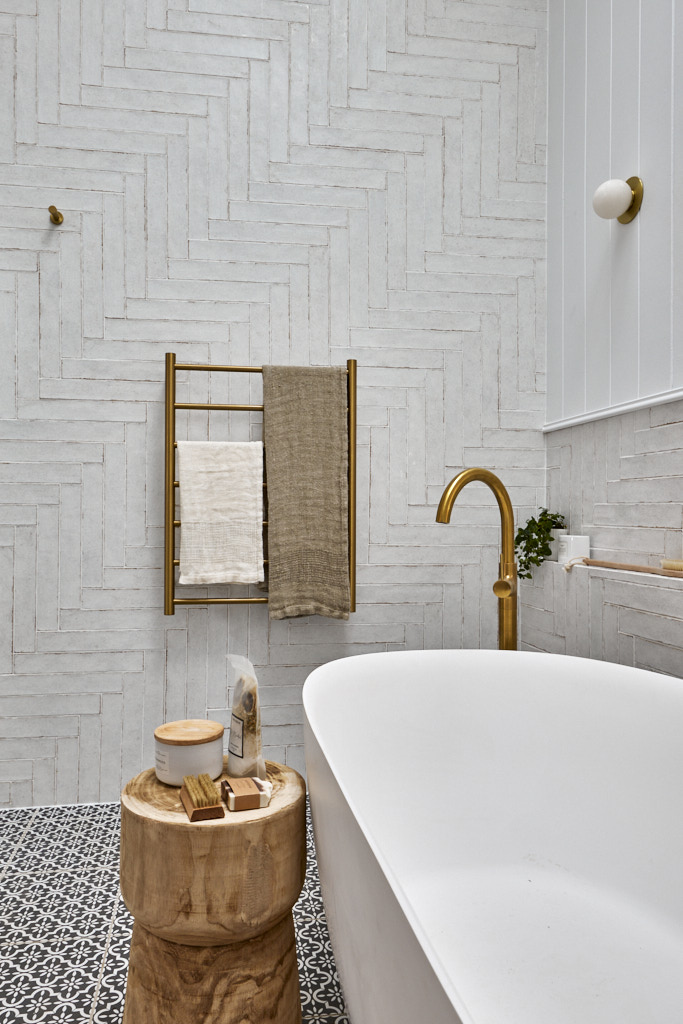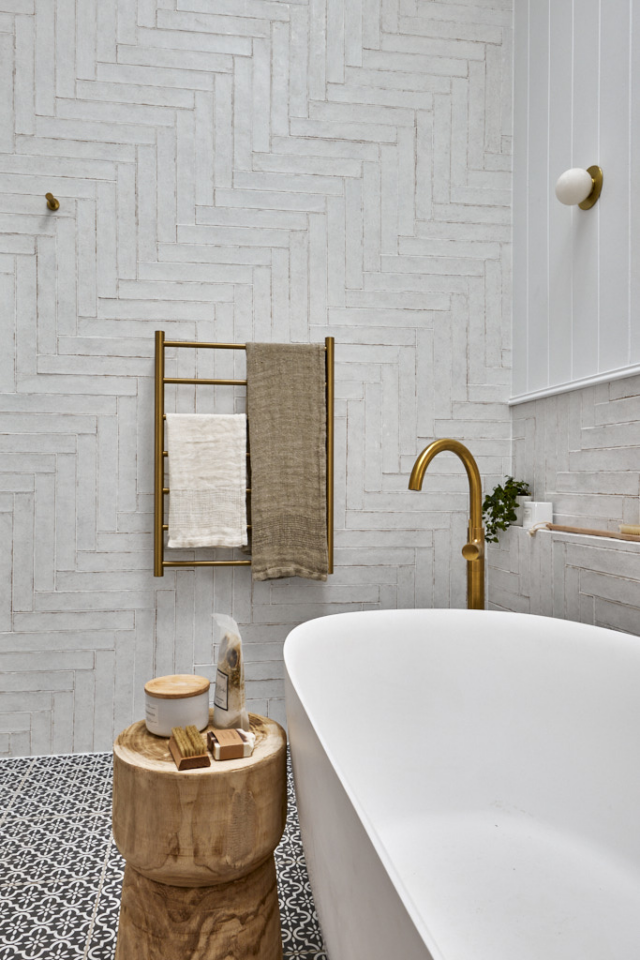 Shop our faves at The Block Shop
Tom and Sarah-Jane's wall art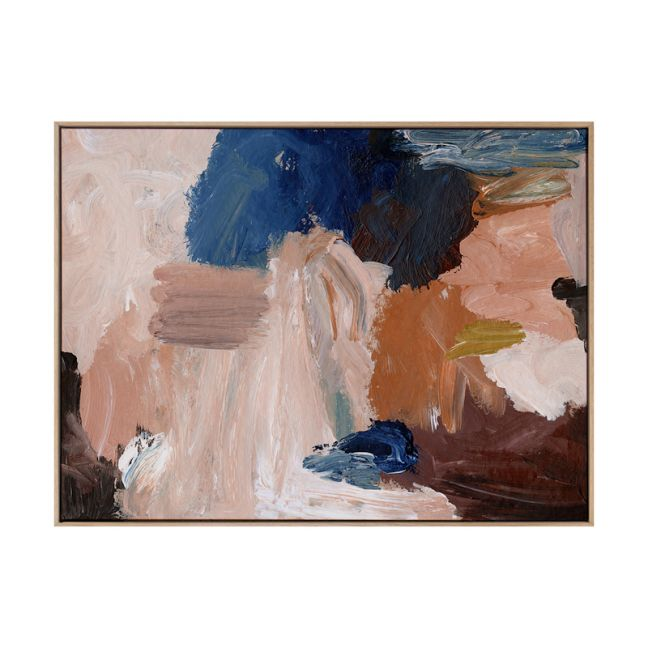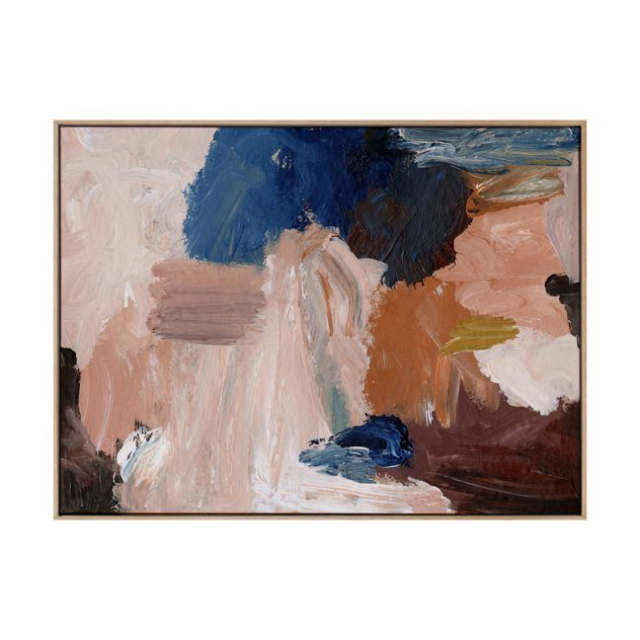 Omar & Oz's stool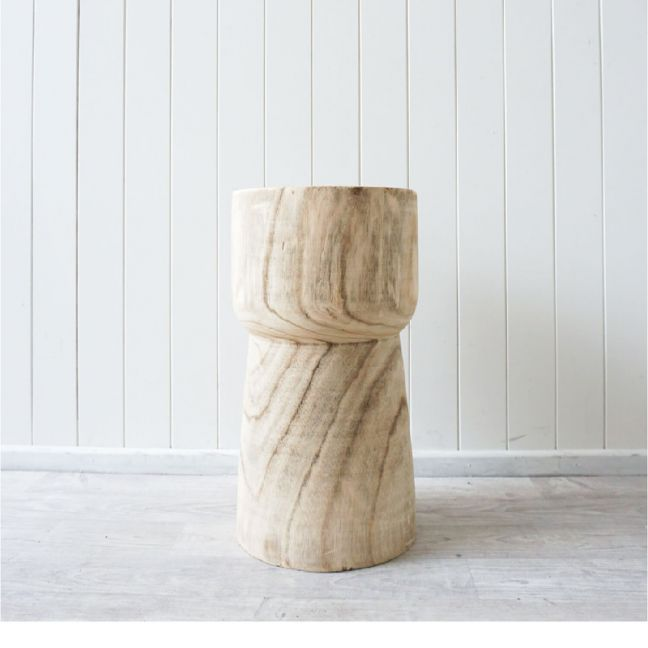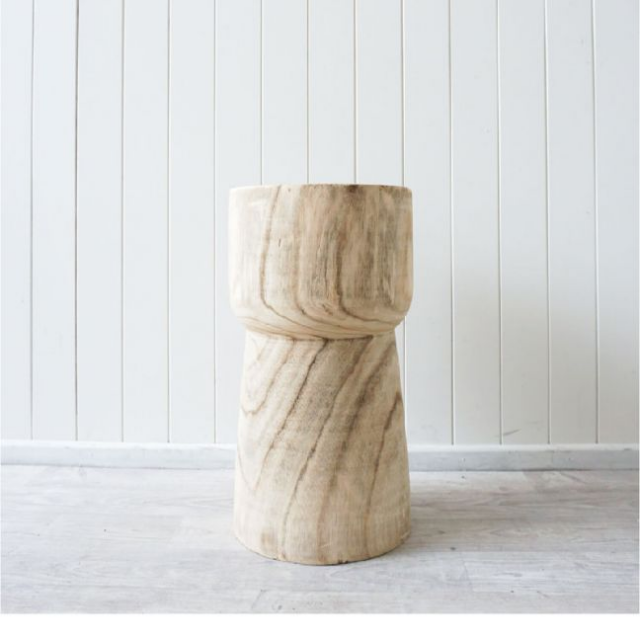 What did you think of the results? Do you agree with the judges?
Enter our competition with The Block Shop and Artist Lane to win a piece of art from the reveals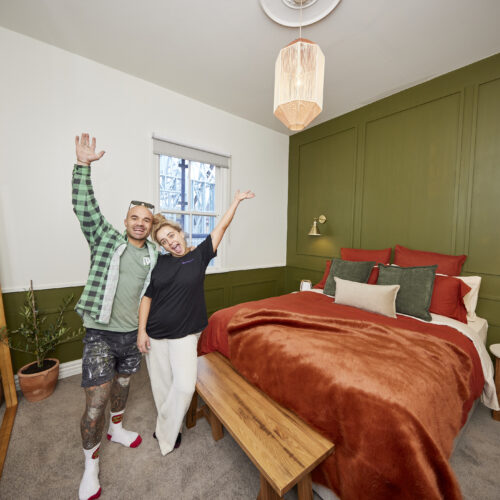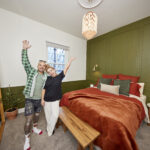 The Block 2022 tree change: first room reveals & house decider
Woohoo! The first Block reveals of the season! Let's face it, they're usually not spectacular as the contestants have barely…