Woohoo! The first Block reveals of the season! Let's face it, they're usually not spectacular as the contestants have barely found their feet yet, and they only have 48 hours, whilst getting their heads around how everything works. Could I do it? Not a hope in hell! And would I go on the show? No. Way. It would end in divorce and I'd cry every night for my kids!
(Read to the end for your weekly chance to win a piece of art from the reveals!)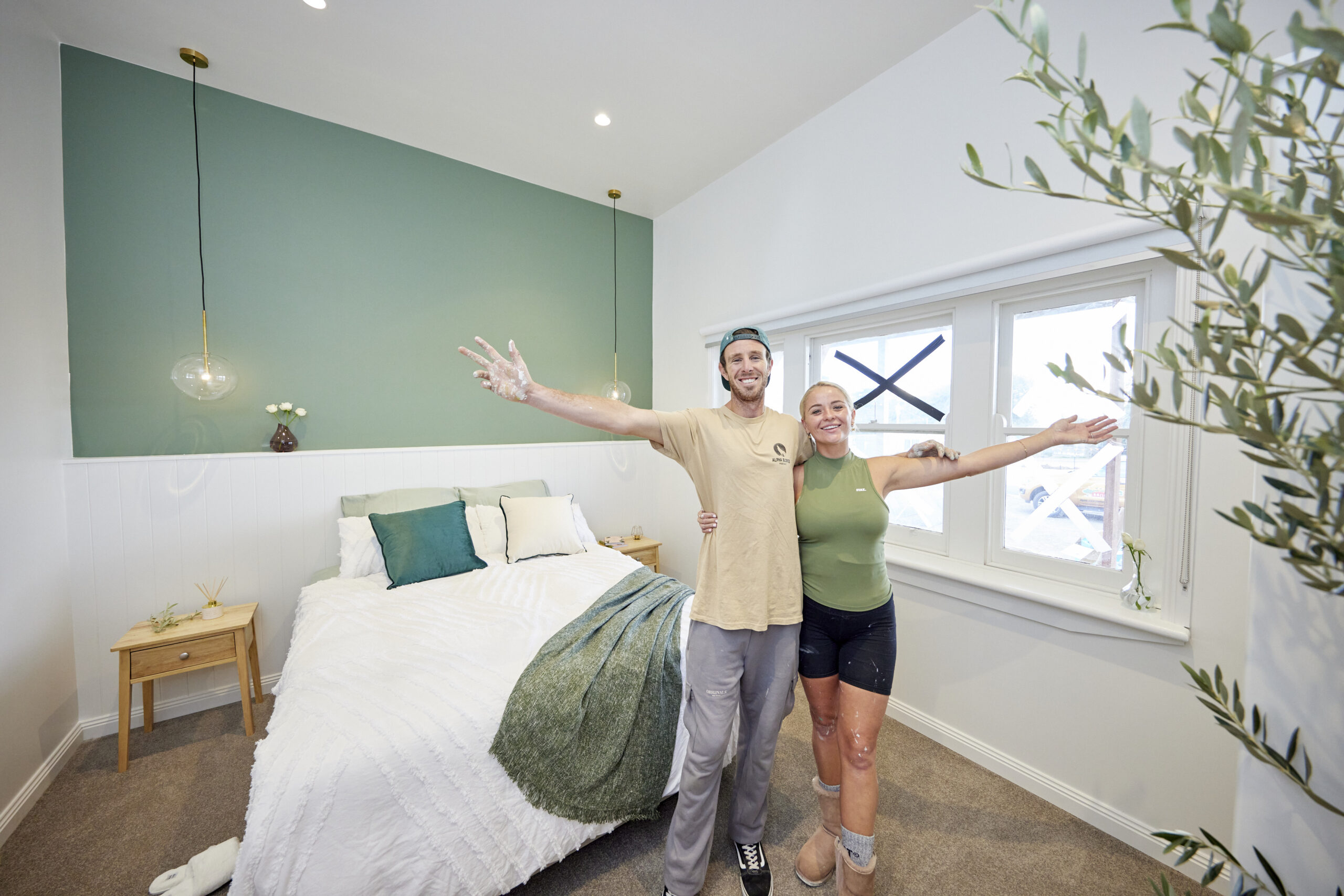 Add in the first ever walkout by Elle and Joel (I knew it!) after a mere two days, and last night's was quite the episode! Five off the grid houses in the stunning Macedon Ranges (six if you include the one Scotty's doing) is quite the project! Let's get into the first (bed)room reveals and what the judges had to say!
Tom and Sarah-Jane came first and chose to stay in house 1 (not the coveted house 4!). Dylan and Jenny got that one. Ankur and Sharon took house 3. Joel and Elle took 20 seconds and picked to stay with house 2 (until they quit!), leaving Omar and Oz with house 5.
Elle and Joel left without even saying goodbye, saying that The Block wasn't "on brand" for them. Sarah-Jane, who'd made her thoughts about influencers and famous people very clear already, claimed she had seen it coming because "they looked miserable the whole time". The others weren't impressed either. But hey, we get a new couple (Rachel and Ryan) now! I wasn't entirely sure I was going to enjoy watching Elle and Joel…
Next week calls for a bathroom so that will be a very interesting test!
House 1: Tom and Sarah-Jane (1st place)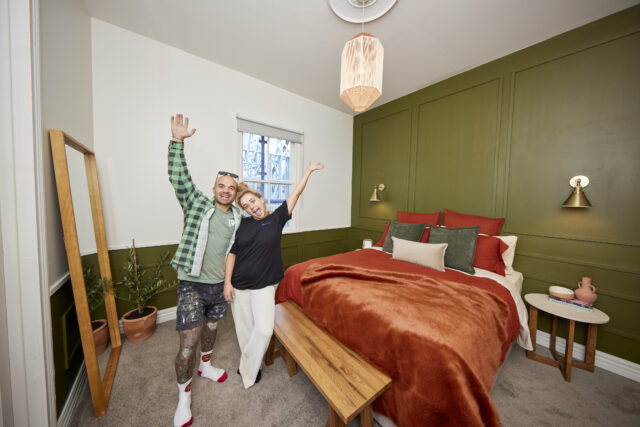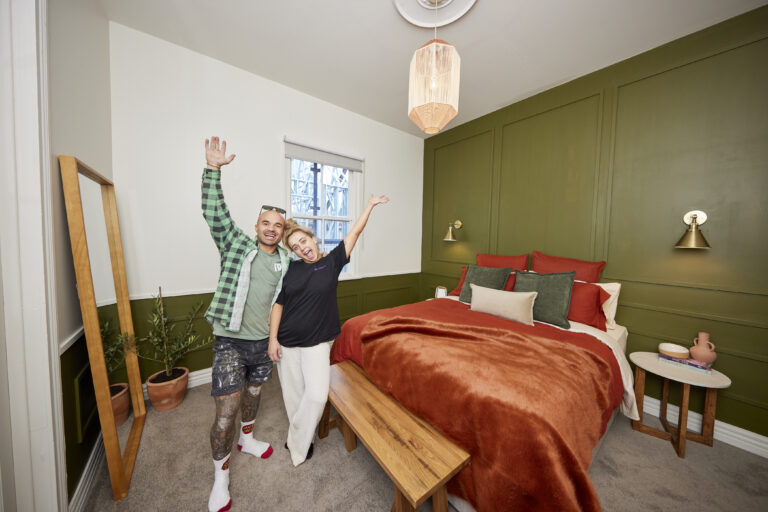 The judges were impressed! Darren liked the traditional/contemporary balance. Shaynna loved the original ceiling rose. Neale thought the room spoke of contestants who knew what they were doing. And he even said he would have liked a lot of the elements in his own home! Not so much the artwork though ("the only bum note") but Shaynna and Darren were fans.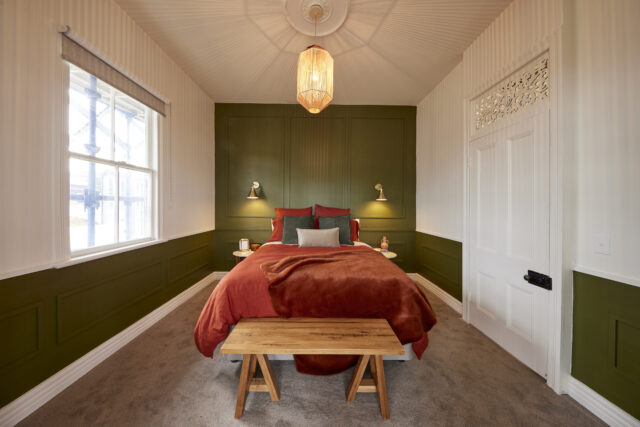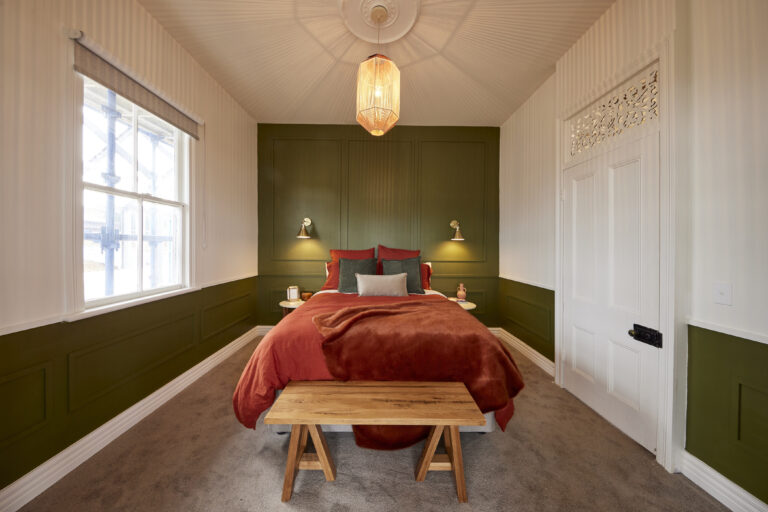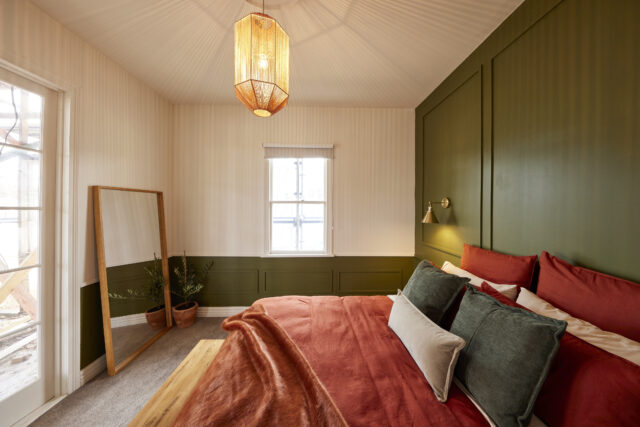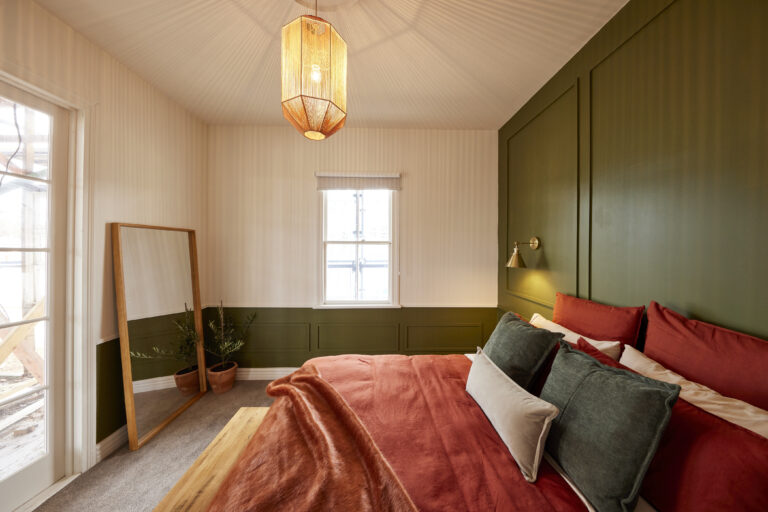 House 2: Dylan and Jenny (second place)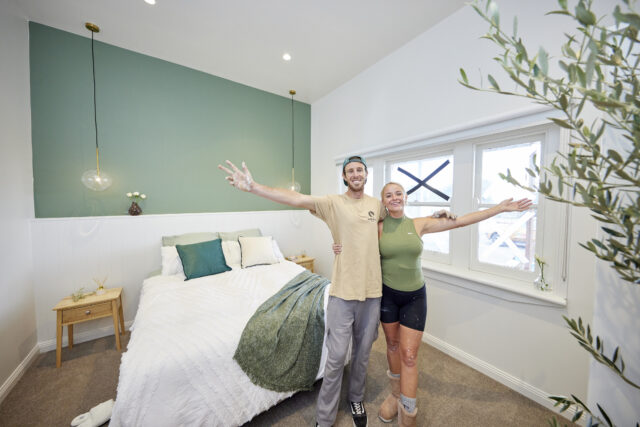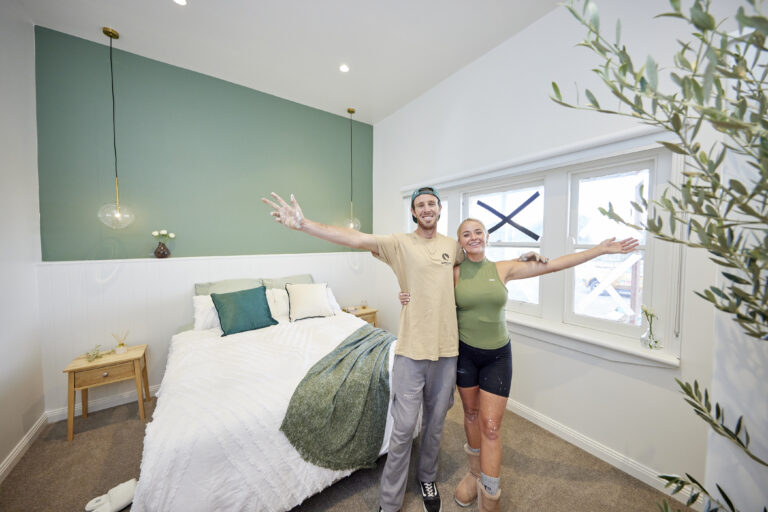 Neale loved the sage green paint and the VJ panelling. Shaynna LOVED that both contestants were tradies and said the execution was excellent. Darren loved the flatpack made to look like a custom built-in.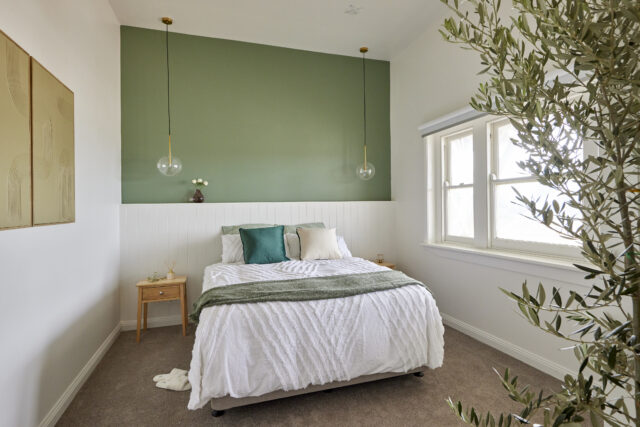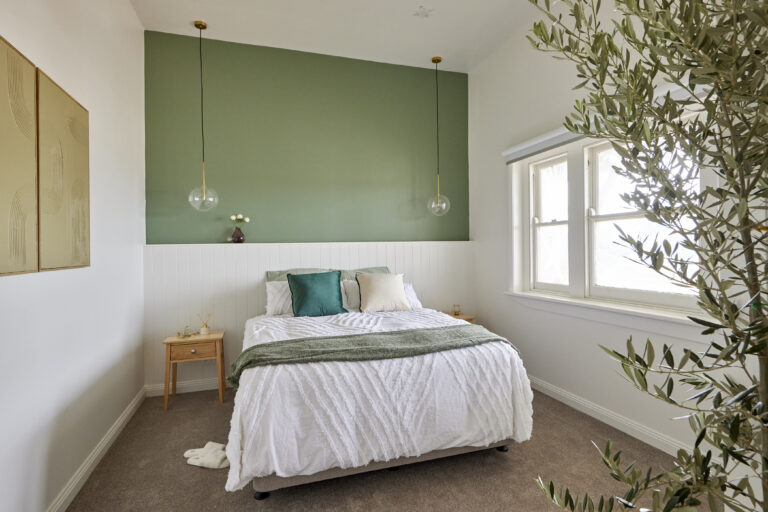 Neale though the country vibe felt like a bit of an afterthought and that they'd thrown everything at it in the hope that something would stick. Darren said they'd tried really hard but their individual good choices weren't working well together. And Neale said olive trees shouldn't be inside either!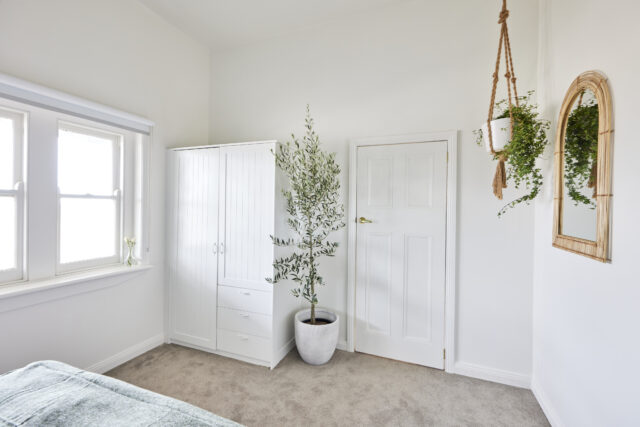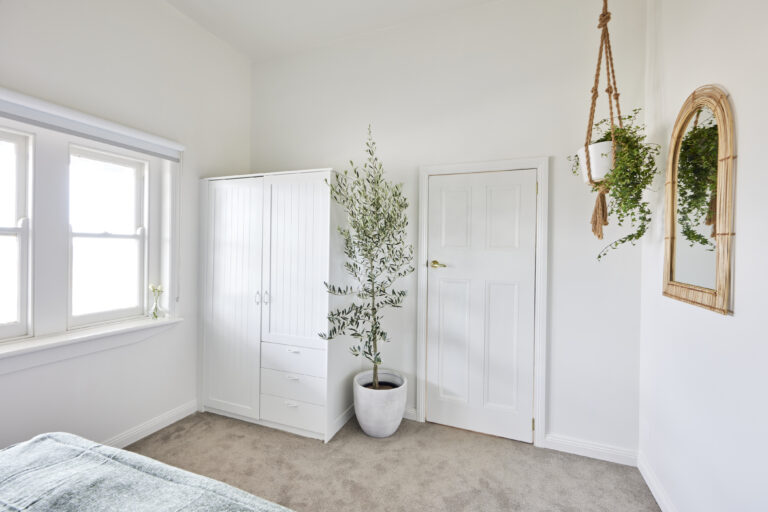 House 3: Elle and Joel (4th place)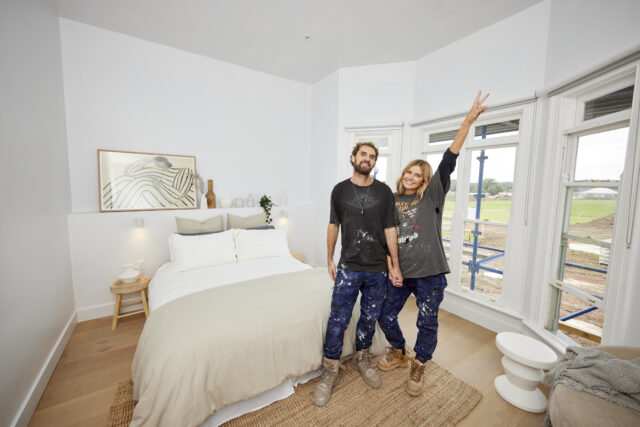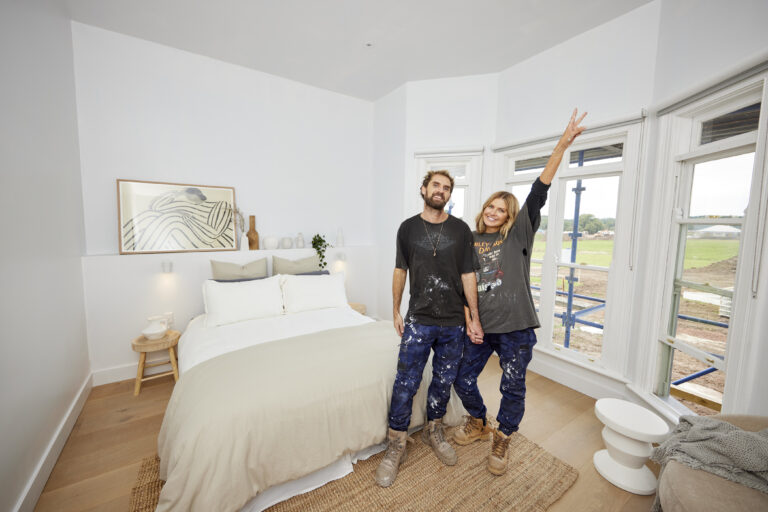 "Where are we?" asked Shaynna. Darren said it was a bit like home (Bondi, coastal and boho) and not very Macedon Ranges. Shaynna said they hadn't acknowledged the history of the home or the area. "They have smashed the life out of this home and that breaks my heart."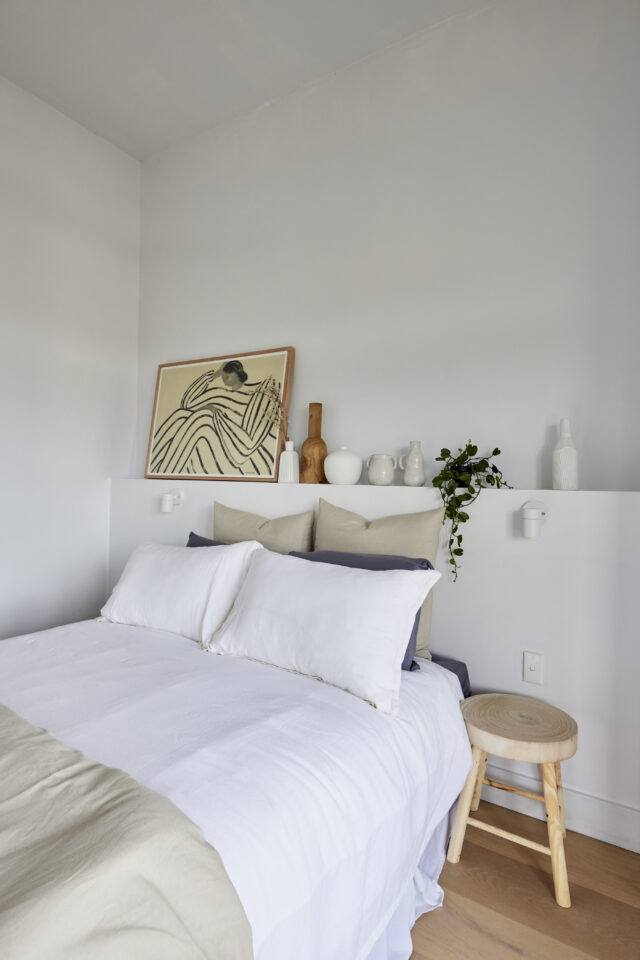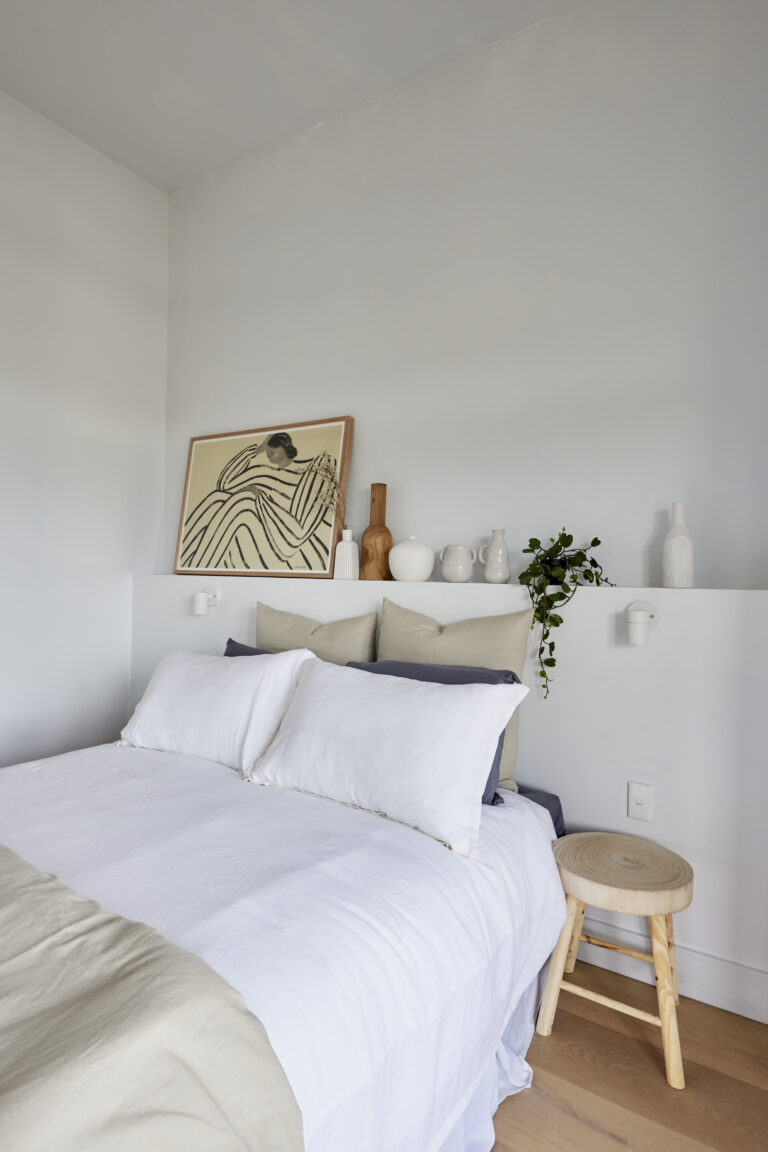 Neale said if they stick with this look it's going to get very stale and very samey and they needed to respect the original bones of the house.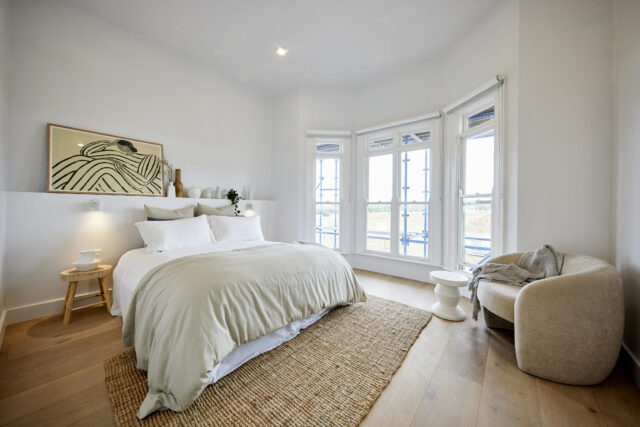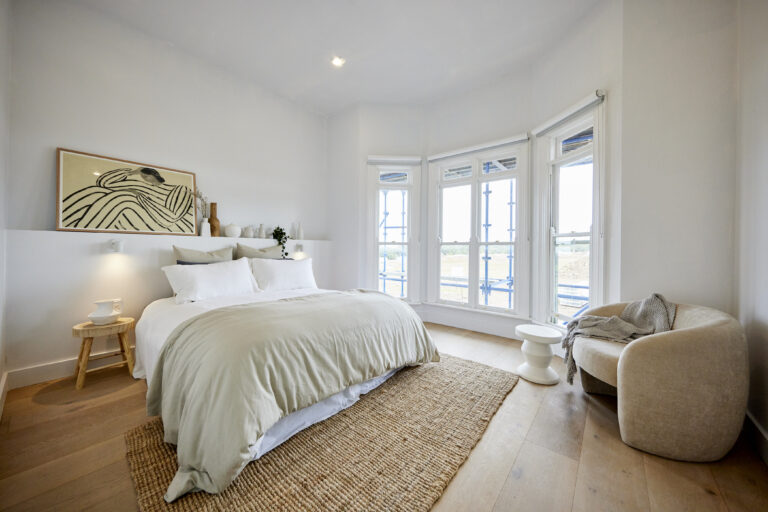 House 4: Sharon and Ankur (third place)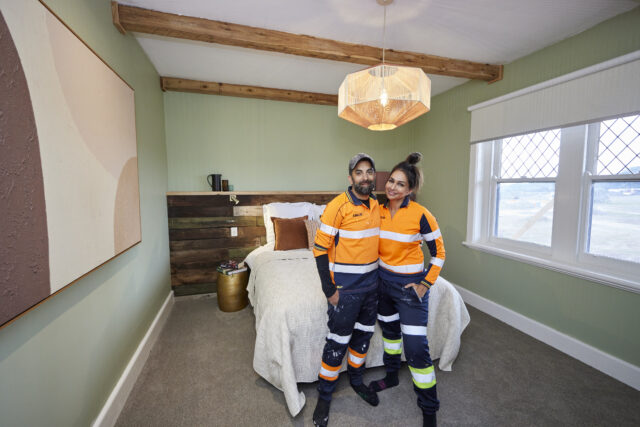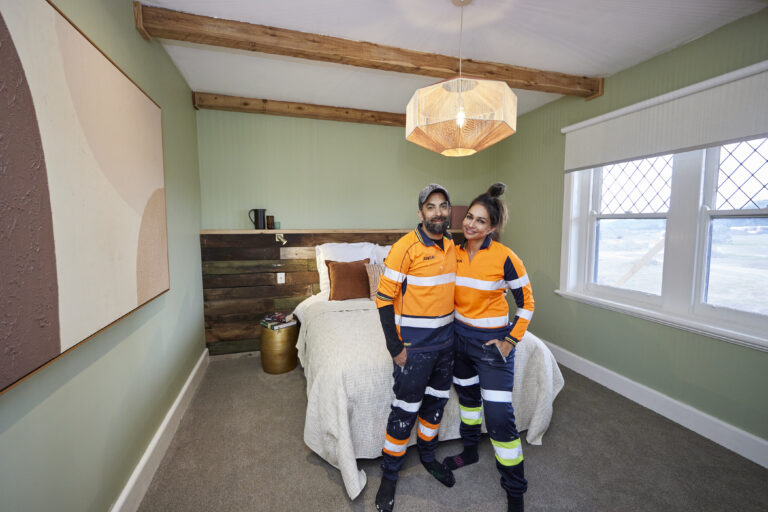 Darren was not a fan of the "extremely rustic approach" Sharon famously proceeded with against Scotty's advice! Shaynna said there was a lot of effort and skill on show and a very good eye. Neale said he wasn't expecting to see it but it was very well executed. And they advised they shouldn't run with this concept throughout the rest of the house!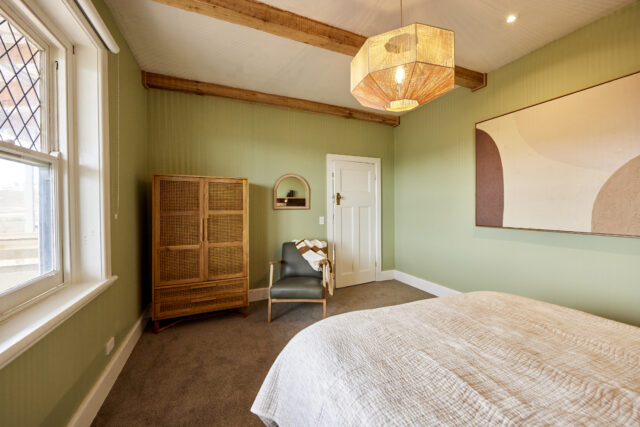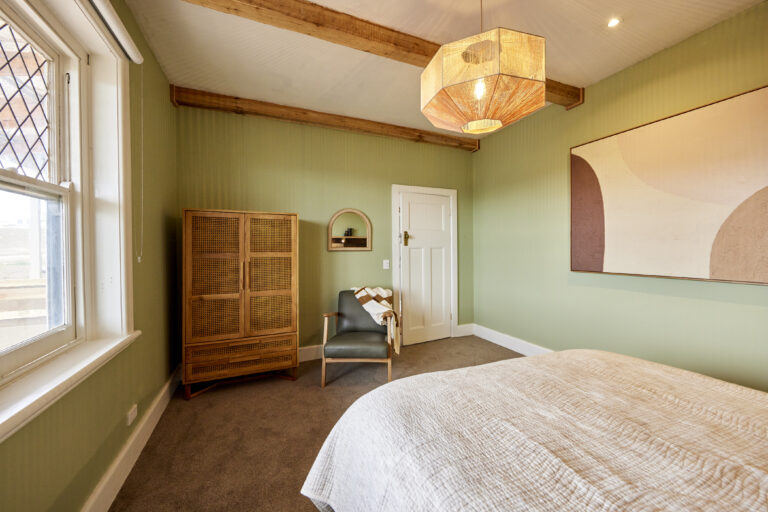 I had feared these two would get more criticism!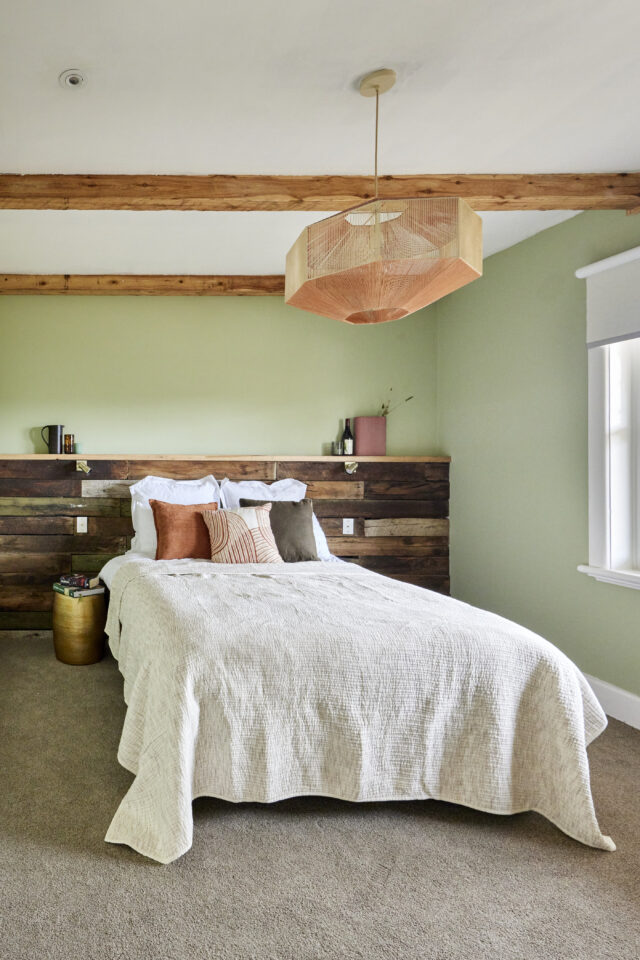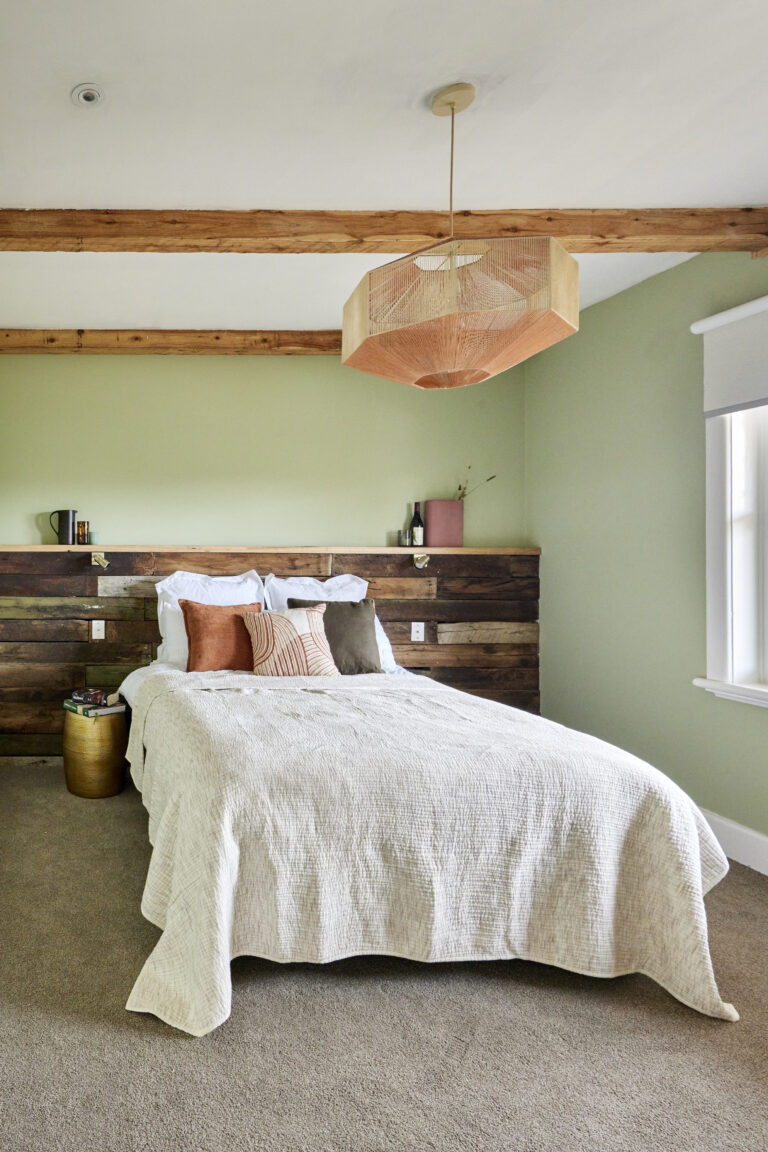 House 5: Omar and Oz (last place)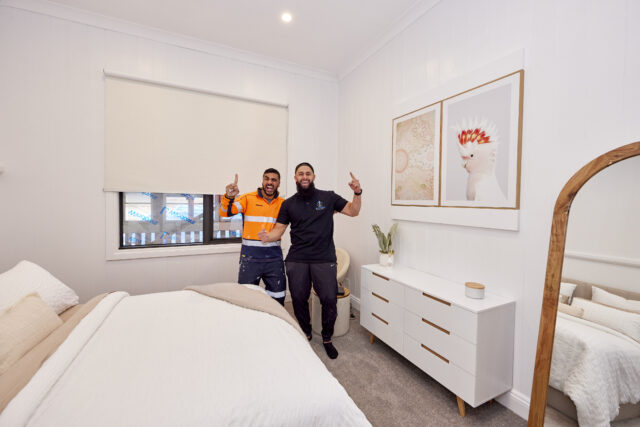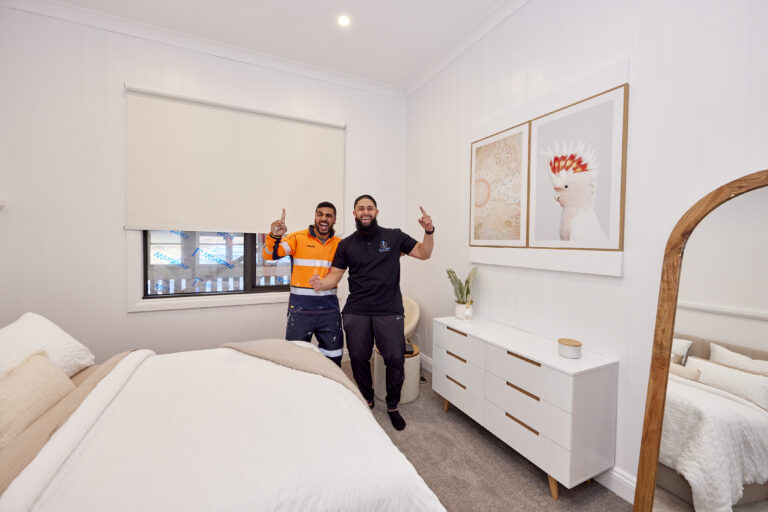 Darren immediately said it was a shame the door walked you straight into the bed. Shaynna loved the original boards. Neale was happy they'd worked with the heritage. But aesthetically they'd gone Scandi which was a bit generic.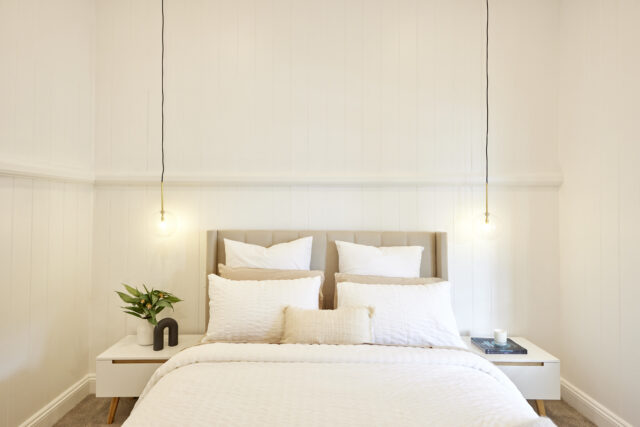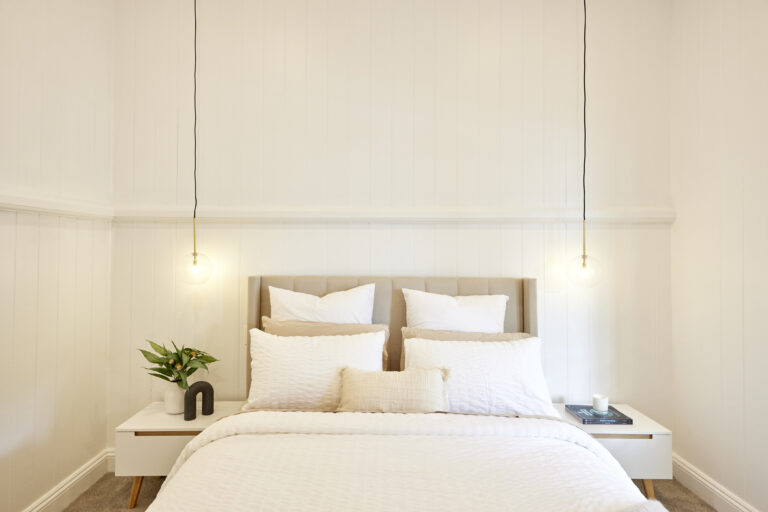 They said it was a room that belonged equally in a city or by the beach. And then they spotted the modern window and were horrified that such money had been spent on it.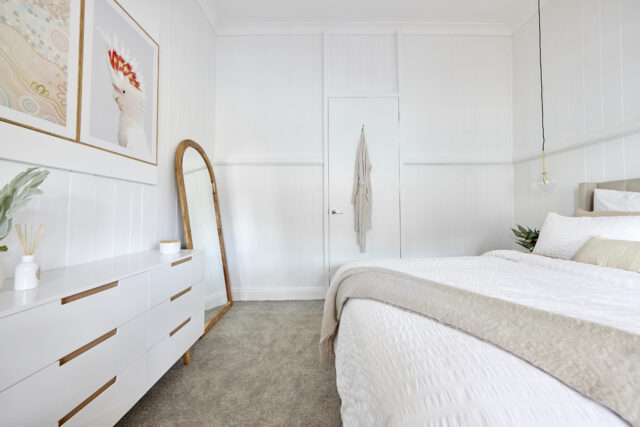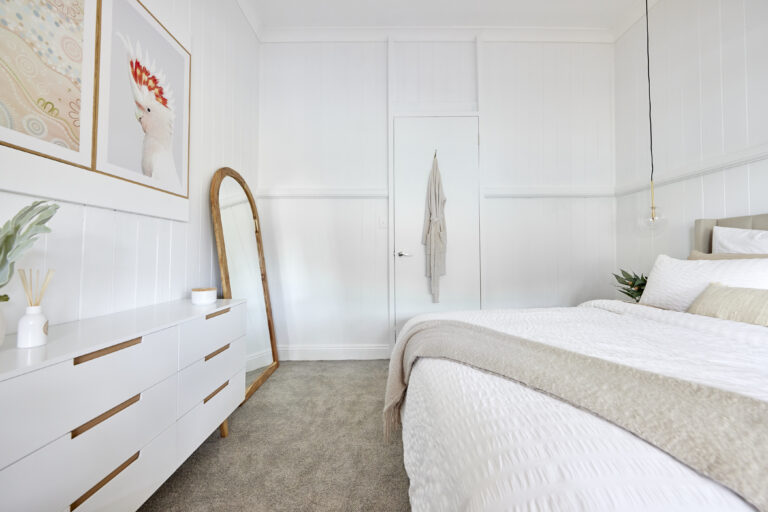 The fake plant did not get past them either! Neale said it felt like property styling. "We want to see something with more personality here." They said it wasn't luxe enough but for 48 hours it was still quite the achievement.
What did you think of the results? Do you have a favourite couple yet?
Shop our faves at The Block Shop
Tom and Sarah-Jane's brass wall lights and London in Bloom book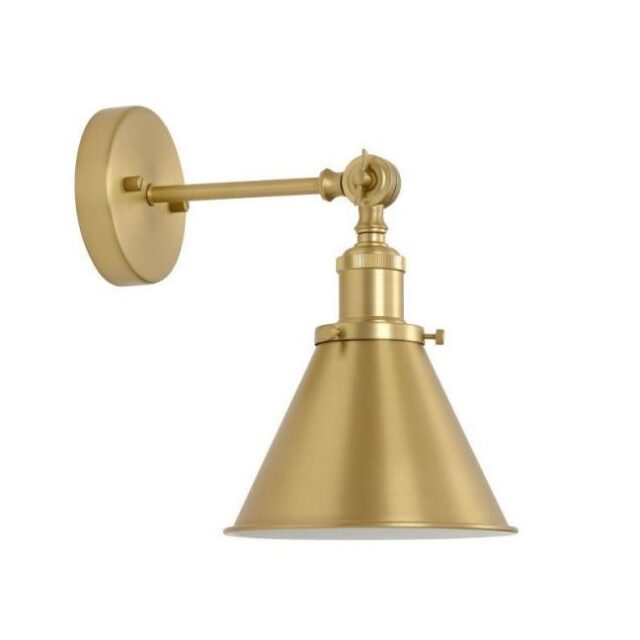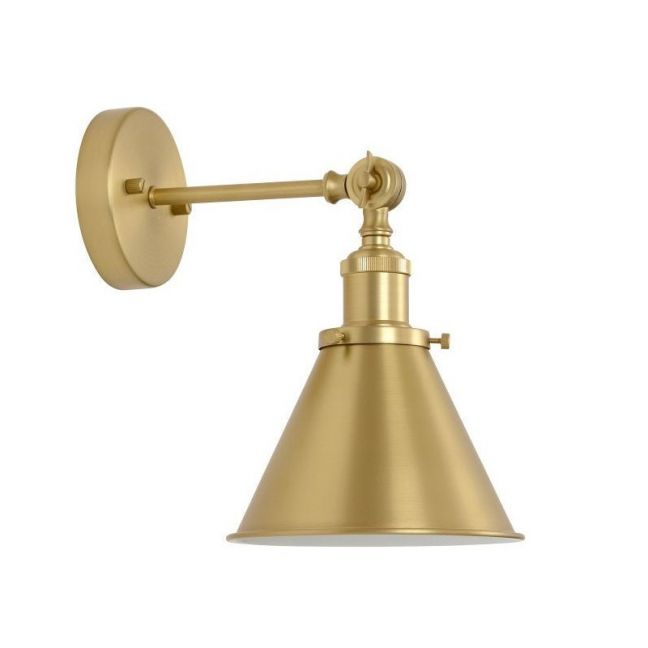 Elle and Joel's art and boucle armchair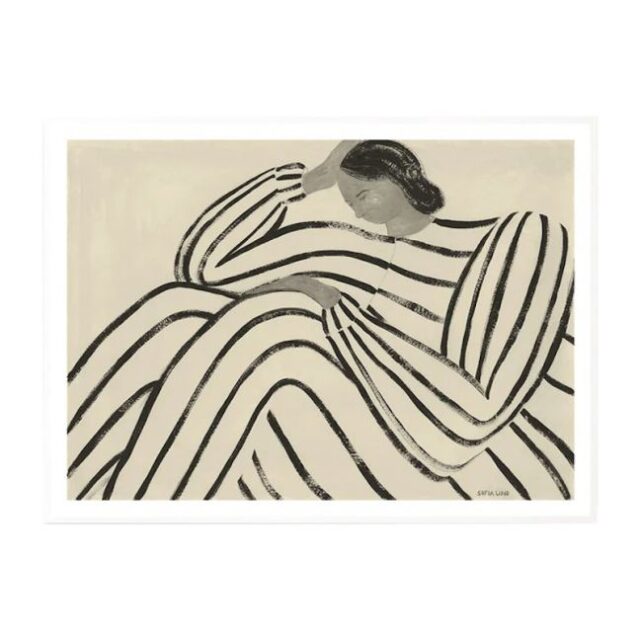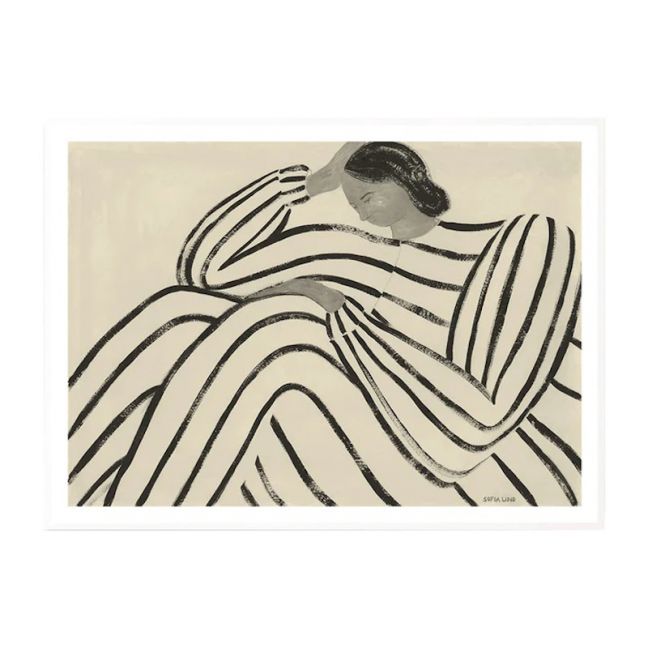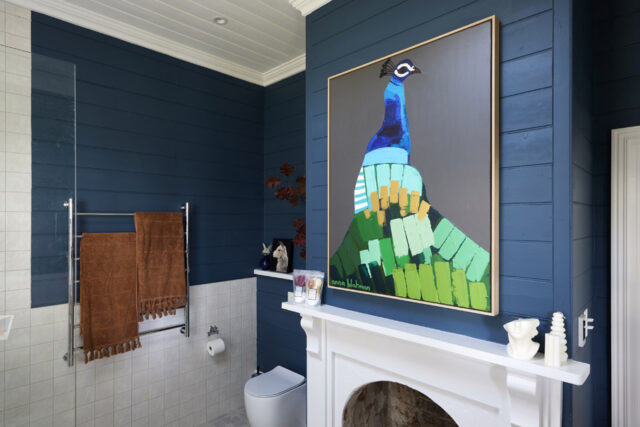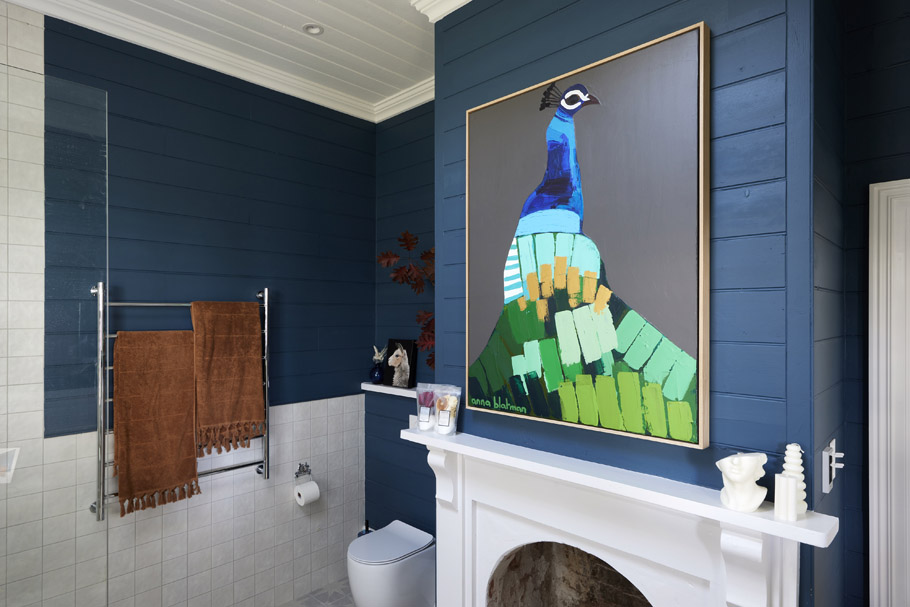 Each week, thanks to The Block Shop and Artist Lane, we'll be giving away a piece of art from the room reveals. For your chance to win this peacock, hit the link below. Good luck!