Take the stress out of creating your dream home with Clipsal by Schneider Electric's new home electrical planning web tool.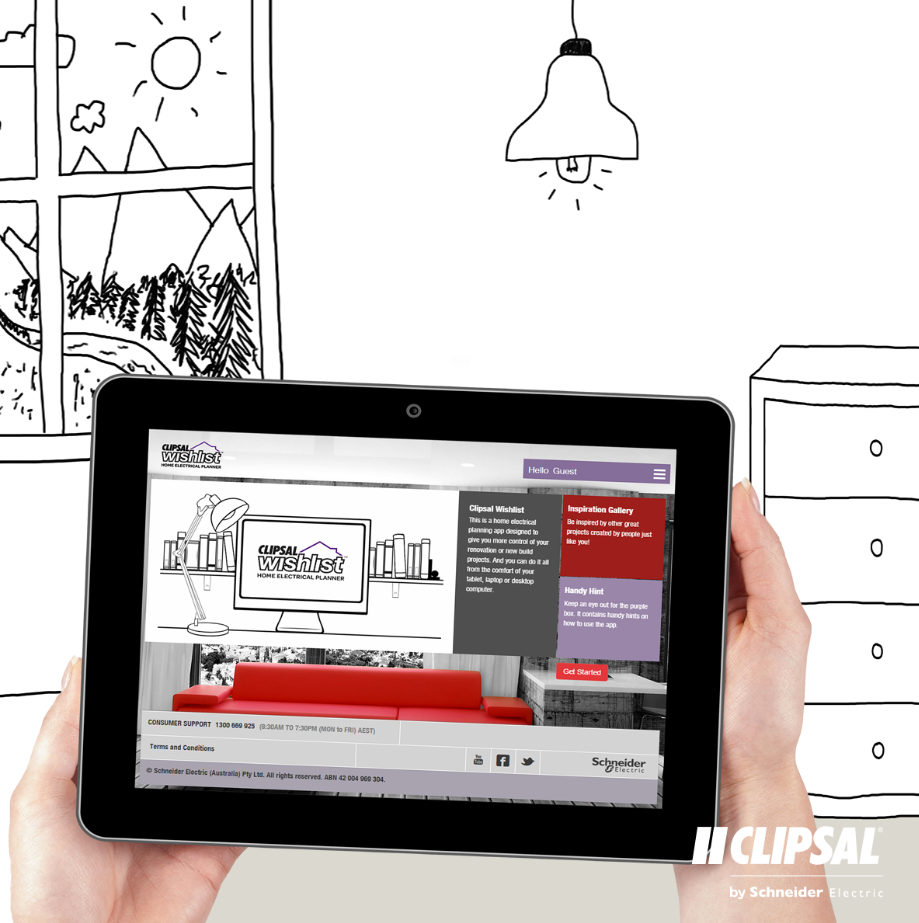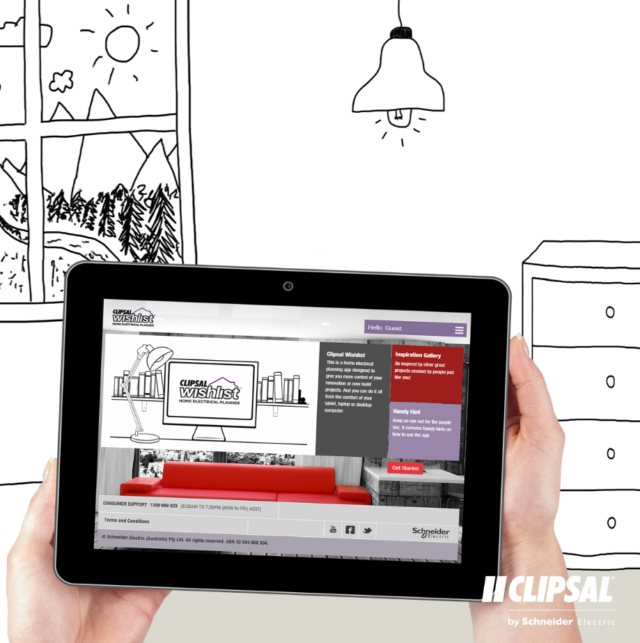 From the comfort of your tablet, laptop or desktop computer, the new Clipsal Wishlist web tool helps you plan all the products you need for an electrical home makeover, including selecting individual solutions such as light switches, or electrical product packages designed for home safety, convenience, security, entertainment and energy efficiency.
Designed to make the planning process of a renovation or new build easy, the Clipsal Wishlist app allows you to use an existing room template, upload or draw house plans, select and place products throughout your home and track the budget of the products selected along the way. The plan can then be saved, shared and returned to at any time. To make things even simpler, the web tool is also linked to registered residential electricians in your local area, who can be contacted directly from the application to bring your dream plan to life.
Not only does the Clipsal Wishlist web tool help you take control of your own electrical needs, it also offers inspiration if the dream home vision doesn't come with the flick of a switch. The Clipsal Wishlist web tool offers a gallery of home ideas, designs and templates that show which electrical plans and products work best with various interior design styles.
Whether you are renovating, building or planning your next bathroom, kitchen, bedroom or outdoor area, the Clipsal Wishlist web tool takes the guesswork out of planning and brings you one step closer to making your perfect home a reality.