Renovators are taking big financial risks by undertaking home renovations without putting a contract in place.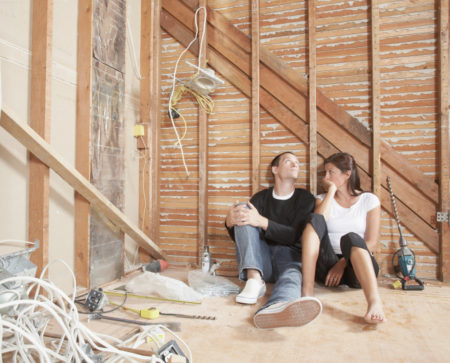 Of those who have renovated in the past, 45 per cent failed to sign a contract with their builder. A further 72 per cent didn't bother to arrange insurance to cover the upgrade of their most valuable possession. And more than one in five (22 per cent) failed to check the qualifications or licences of the builders they hired to redesign their homes.
"It is alarming that so many renovators take such big risks," says ServiceSeeking.com.au CEO Jeremy Levitt. "Especially considering the often big financial investment a renovation incurs. Checking licences doesn't cost a cent, so we highly recommend doing so before hiring any tradespeople."
And with a quarter of homeowners planning to renovate in the coming year, Mr Levitt says it's a good reminder to put protections in place. "A contract will protect you against a host of errors and unforeseeable problems, so it really is worth doing your due diligence to ensure these things are in place."
Coupled with the fact that 78 per cent* of businesses think there are still unscrupulous, and unlicensed, people trying to win work means there is always a fear of hiring the wrong person.
Mr Levitt says everyone has heard the horror stories of the few dodgy tradies painting the industry in a bad light. "There are always a few bad eggs in any industry, and that's why our validation checks and customer testimonials are so important."
For tips on risk-proofing your next renovation click here.
Statistics are from a recent survey of more than 2,200 ServiceSeeking.com.au customers.  *Business statistic is from a survey of 1,000 registereed ServiceSeeking.com.au businesses.