Things are looking up for vertical surfaces! Now available from Intergrain, RevivaGel is a vertical surface cleaner that makes it easier than ever to achieve an exceptional finish.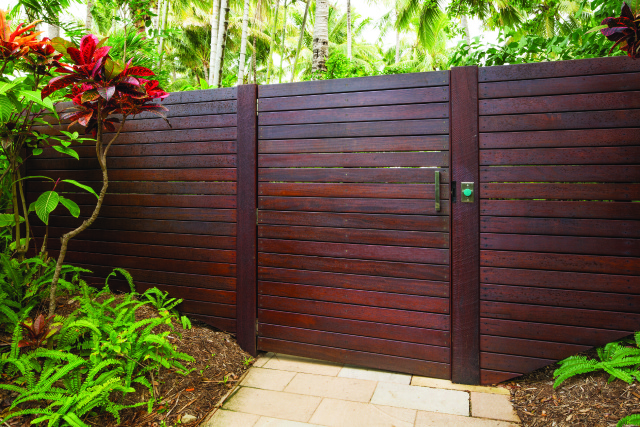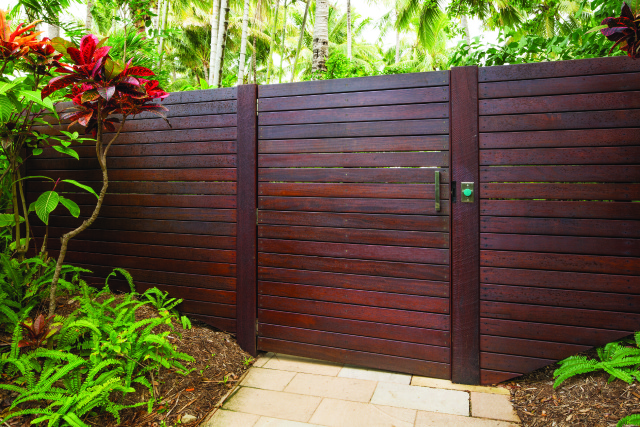 Traditionally vertical surfaces have been the most frustrating and time-consuming part of any project. Even with apt preparation end results are often messy and less-than-perfect. RevivaGel is designed to change all that. Formulated especially for vertical timber surfaces, it is a high strength timber preparation product that makes it easy to prepare and revive vertical timber surfaces so they are ready to take on the coating you desire, such as a protective oil or timber stain.
Because RevivaGel is a gel, there are no drips to worry about. And it won't damage glass, which makes it ideal for doors and window frames, as well as fencing, screens, outdoor furniture and other vertical timber. Getting superior results with RevivaGel is simple. Apply the gel neatly, without diluting. Leave on for 15 minutes and scrub off. Easy!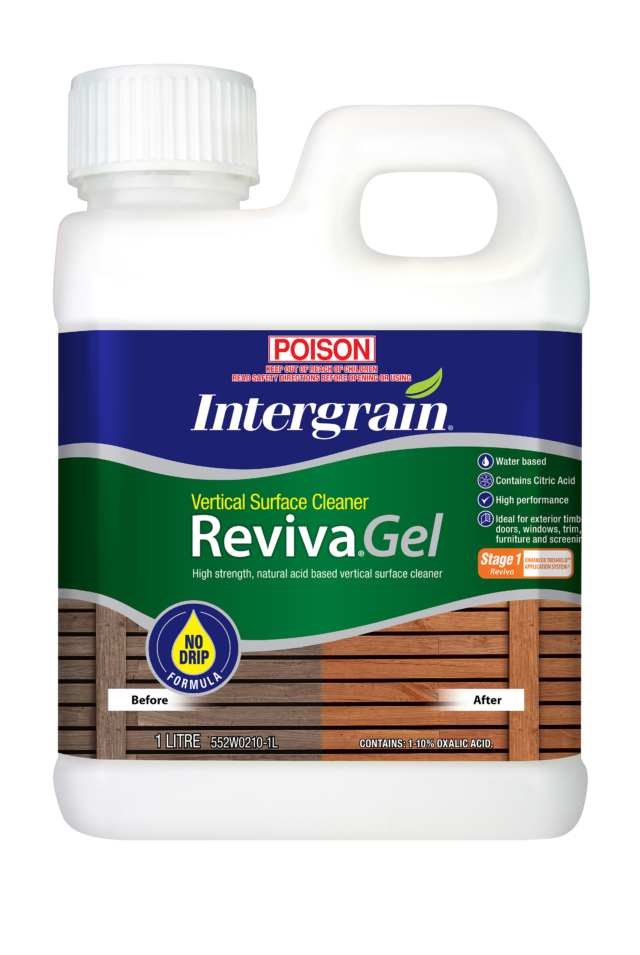 Intergrain products are designed to protect the natural beauty of timber and are recognised as Australia's high performance, environmentally responsible timber finishes. RevivaGel is available in 1-litre and 10-litre sizes.