I've always loved wallpaper, and even more so since I became immersed in the wonderful world of interiors and realised how much gorgeous stuff is out there in Australia alone.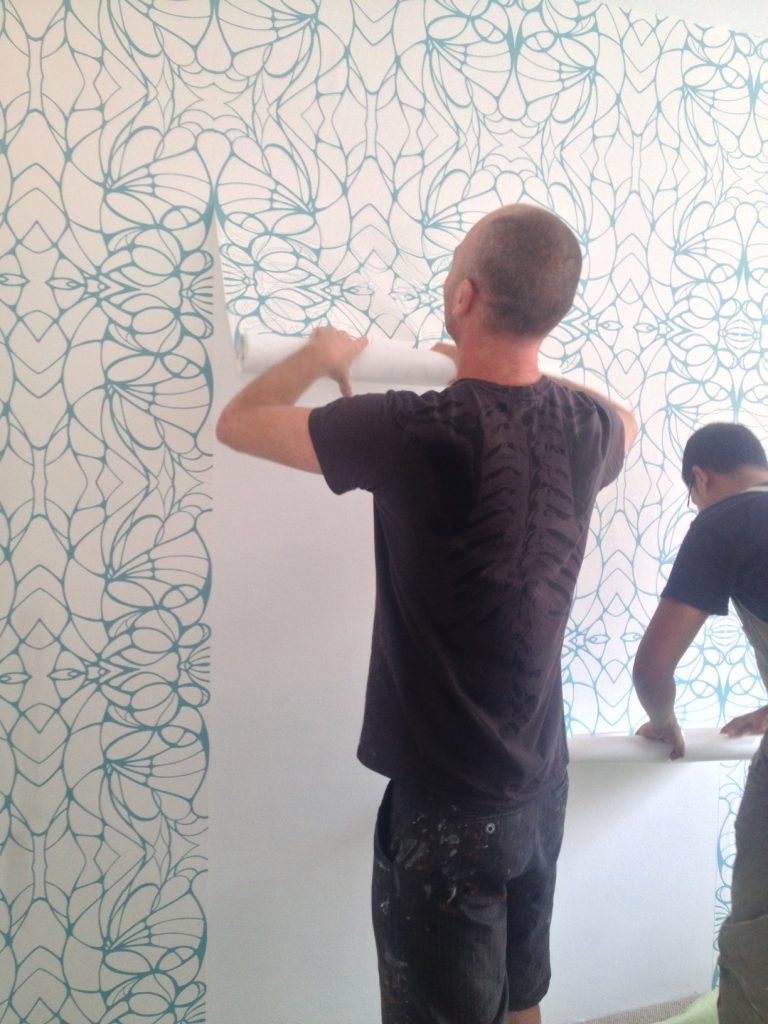 I have always rented since I've been in this country so I always thought, sadly, wallpaper was going to be a no-no with the real estate agents. Until Publisher Textiles told me about their removable wallpaper, that is. And it really is wallpaper proper, not the vinyl kind (not that there's anything wrong with that). I was intrigued and I had to give it a go, not least because if it was true, I needed to share it with my renting readers!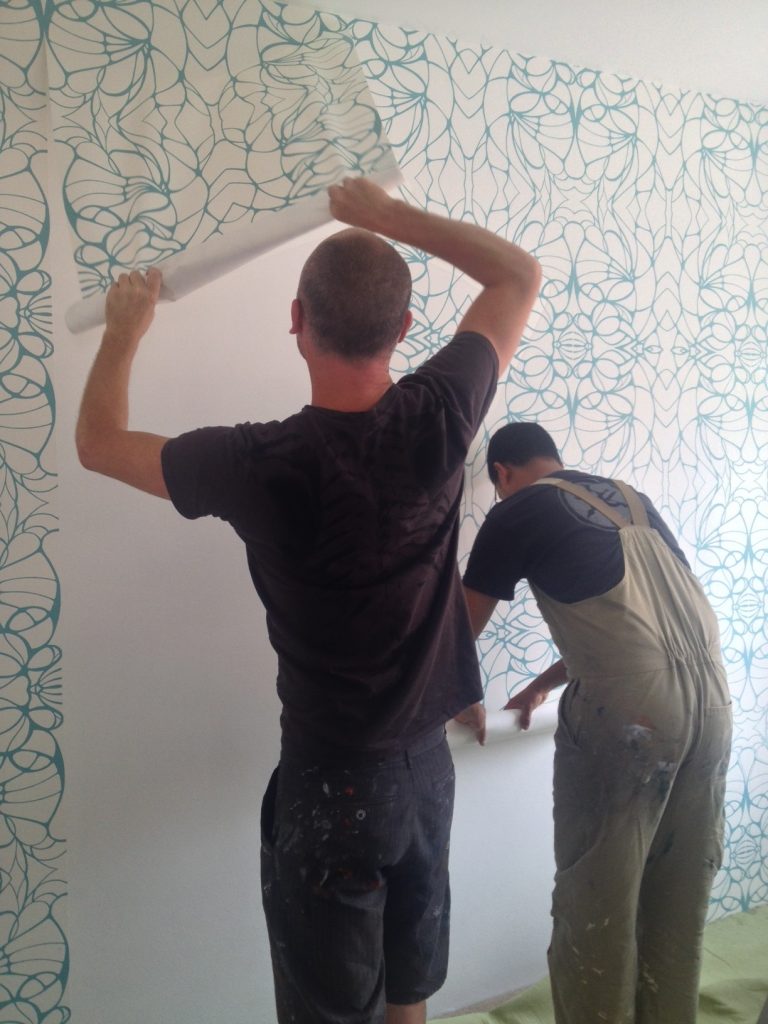 We're moving house this weekend so on Friday, it was time for the gorgeous Bugsy wallpaper that went up 6 short months ago, to come down. Incidentally, you should have seen the real estate agent's face last inspection time! And while we're on the subject, I'm a great believer in never asking for permission to do something in a rental because the answer is invariably no! But if you return something to how it was when you moved in (or better still, in better and equally neutral condition), who can argue with you? Like I said to him, if it doesn't come off, or leaves damage, at the time we move out, THEN we'll talk (because I'm a very good and tidy tenant, I try my luck)!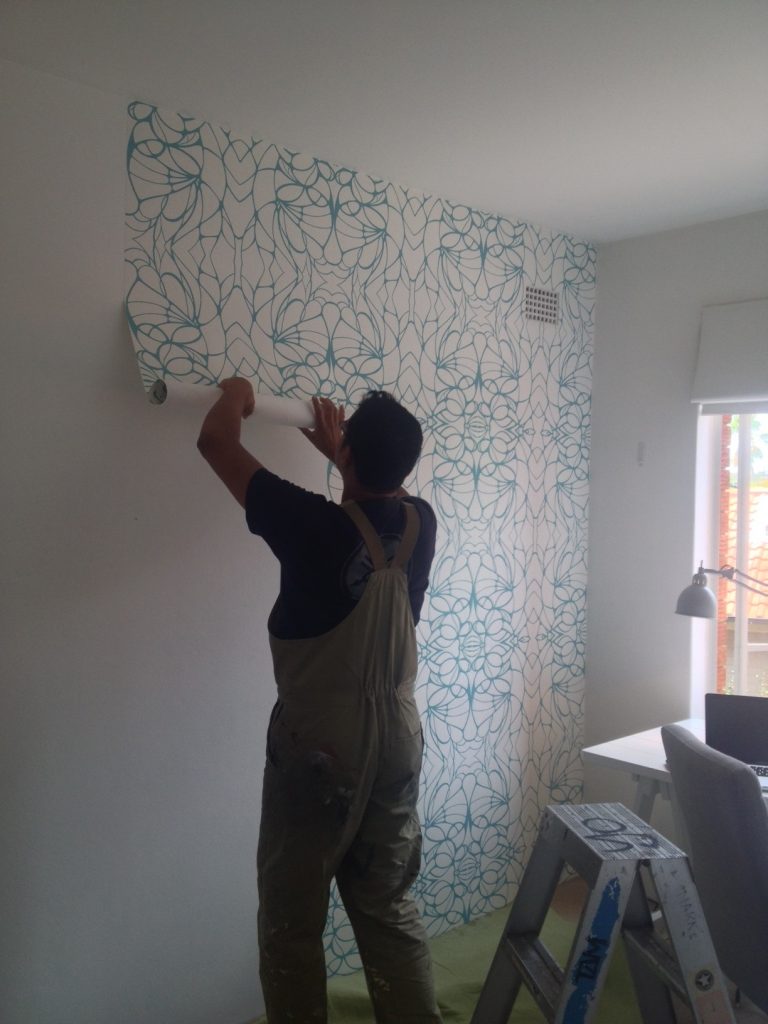 It came down without a trace. Phew! They just sprayed it with water, peeled it off and then wiped away a little residual glue, all in about 10 minutes. You honestly wouldn't know it had ever been there! 
I am delighted to have proved, with my home office feature wall, that there is indeed wallpaper out there that is removeable, resuable and totally suitable for renters. Hooray! Just one more reason, of many, that rented home doesn't have to be Dullsville. Plus, I'll get my bond back…
If you buy wallpaper from Publisher and they hang it, it's part of the deal that they remove it (although the only reason I can see you'd want to is because you're moving house!) for free.
Interested in how Publisher Textiles hand print their paper? Check out the behind the scenes making of my (former) wallpaper here.
Disclosure: Publisher Textiles supplied the wallpaper, hung it and removed it free of charge. No coverage was promised in return.