When renting, your options to personalise your space are limited. You don't have to paint your walls or remodel the kitchen to have a space that reflects your unique style, however. Genevieve Rosen-Biller has provided her expert tips to make your rental your own.
Swap out blinds and curtains
If you're renting, it's almost a given the window treatments will be a little dated. The good news is that these can usually be swapped out easily and inexpensively. Hanging some fresh curtains in a neutral shade will quickly update the room and give it a whole new look. Just hang onto the old ones so you can put them back up again when you move out. (And take your new ones with you!)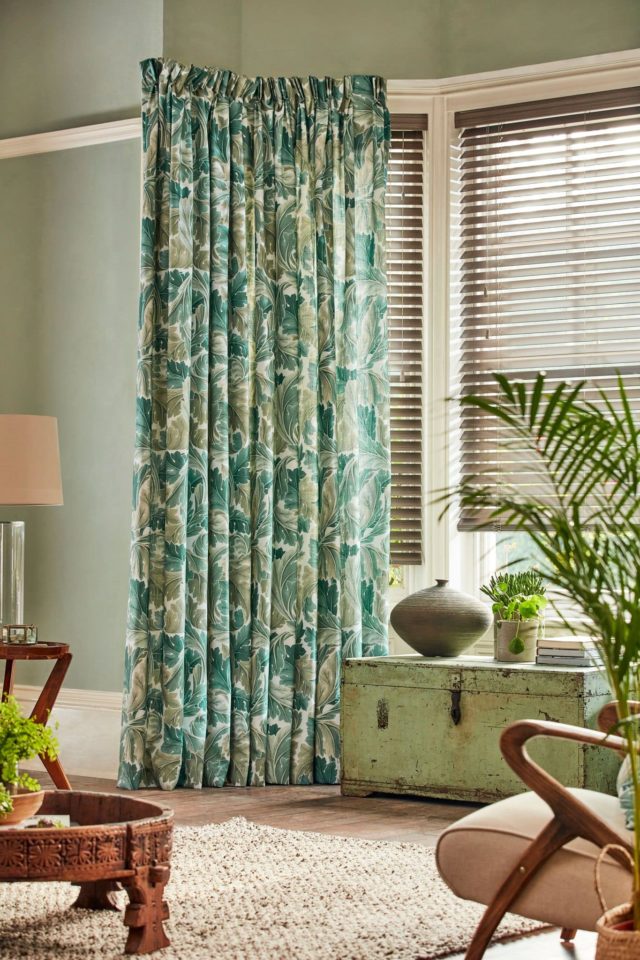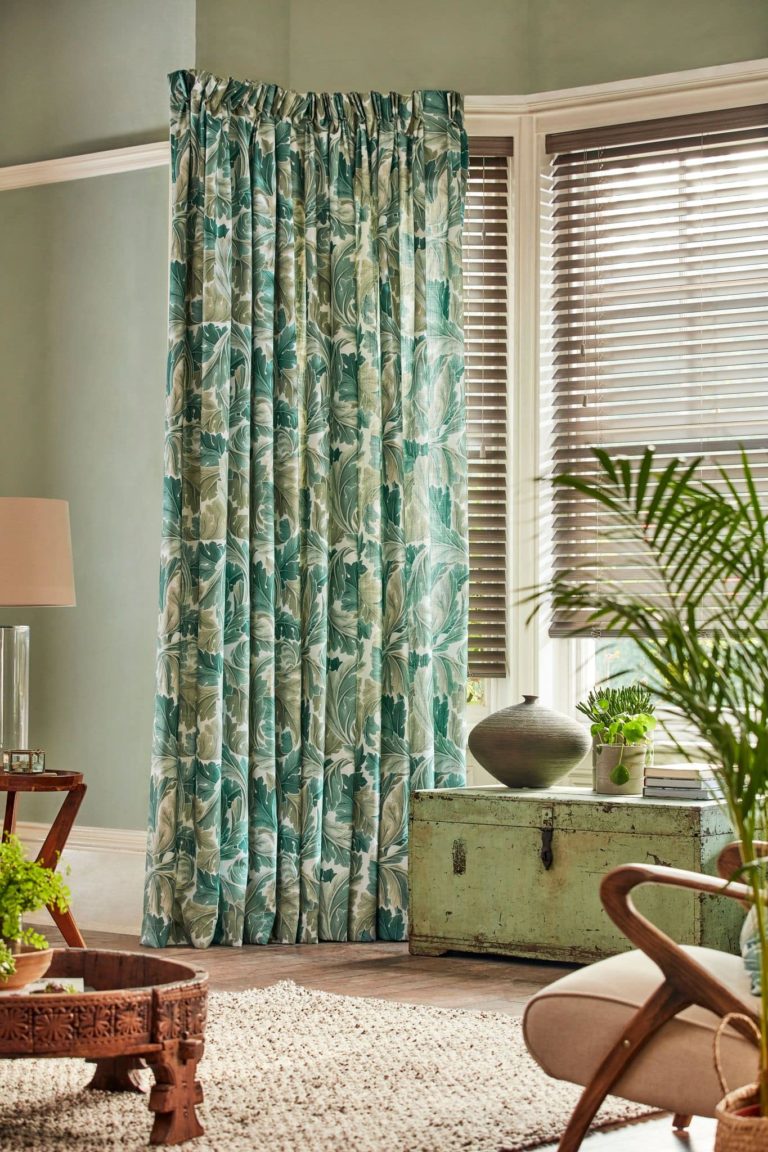 Invest in beautiful bedding
Quality bed linen is a near effortless way to elevate a bedroom. This room should feel like a sanctuary and choosing pure bedding that is comfortable, breathable and luxurious will ensure you always sleep well. The enticing texture and broad colour range makes linen sheets a popular choice. Style in single tones or mix and match for a simple yet chic look.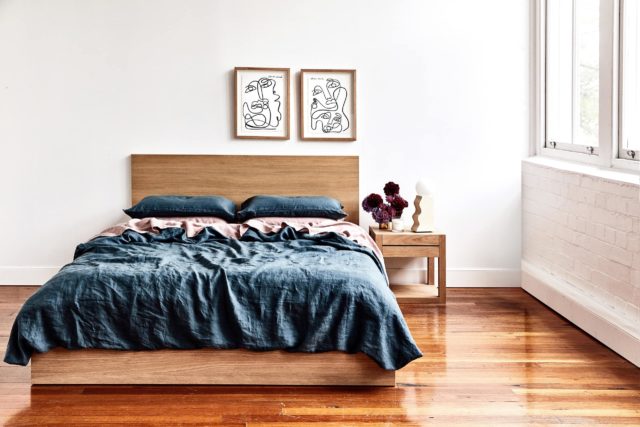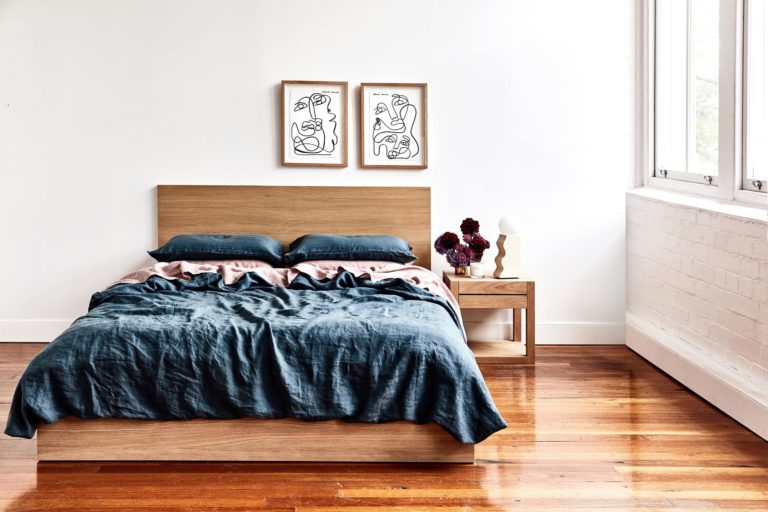 Introduce plants
Leafy pot plants liven up and bring energy to any space, while keeping you feeling connected to the natural world. A big towering plant like a fiddle leaf fig in a bare corner, or trailing vines like devil's ivy cascading down a shelf are instant statement maker. As a bonus, they will purify the air.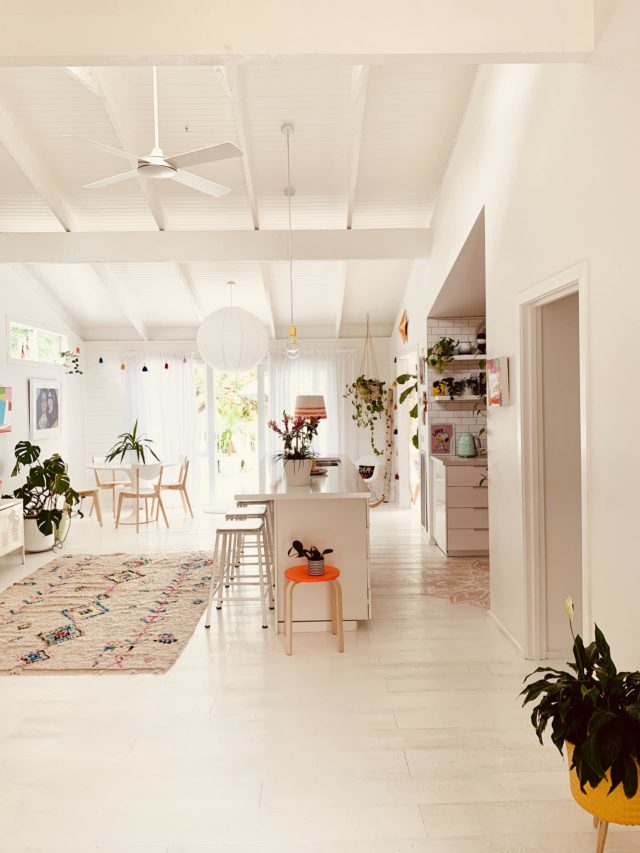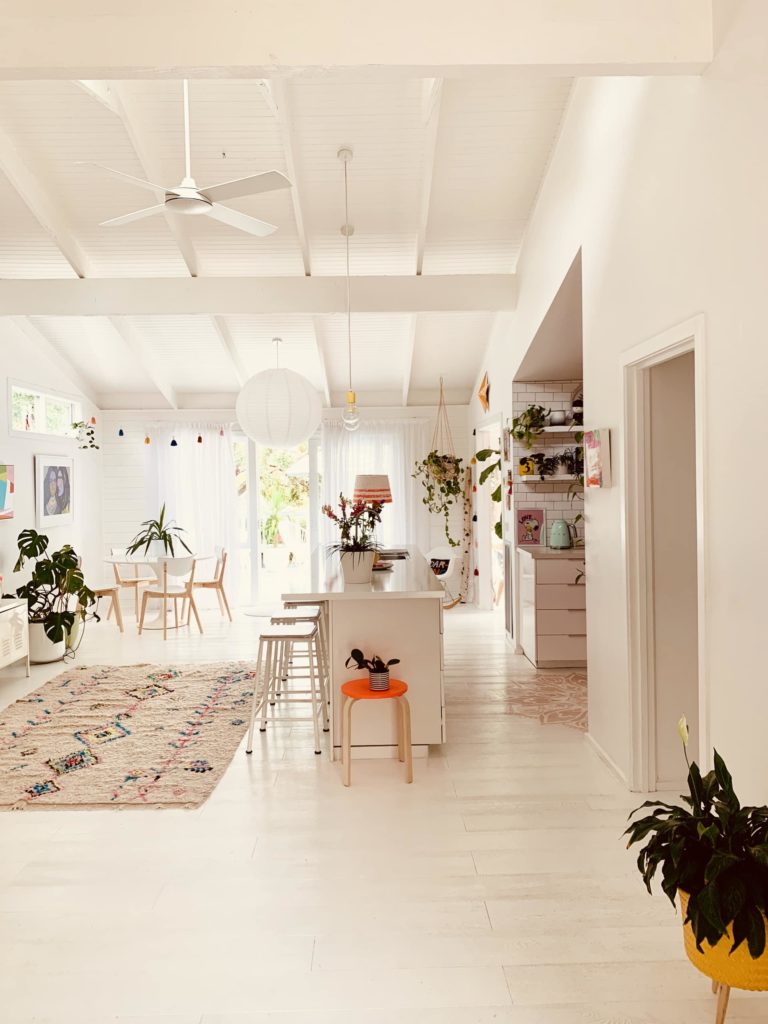 Add artworks
Art is a sure-fire way to add colour and personality to a place, and an art collection is something you can build on over time and take wherever you go. Most landlords will grant permission to add some hooks to blank walls so you can hang your favourite pieces. If this isn't an option, lean oversized artworks against the walls on the floor and line up smaller pieces along cabinets, mantels and bookshelves.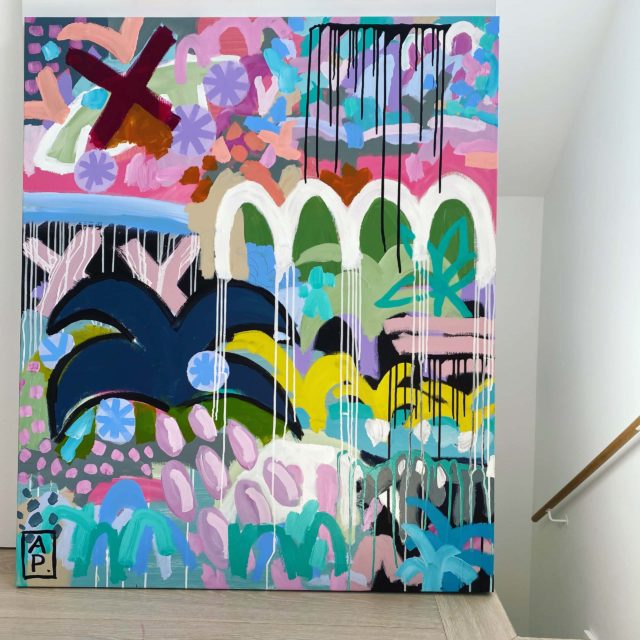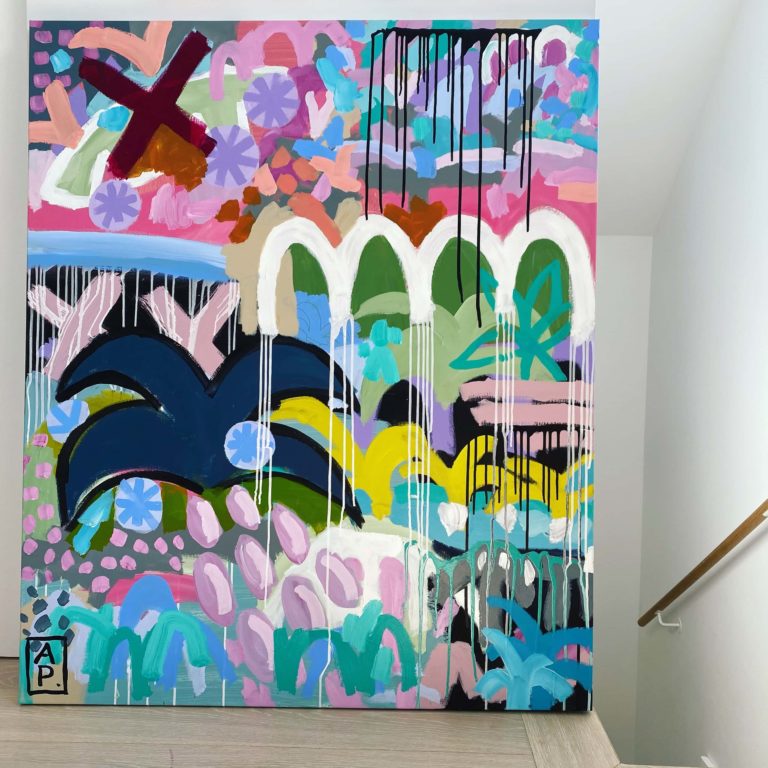 Let there be light
Lighting can make a huge difference to the ambience and style. If natural light is lacking, bring in some floor and table lamps placed carefully around. Light fixtures that are daggy or clash with your chosen décor can easily be replaced with something more modern. As with the window treatments, just remember to stash the old ones somewhere safe for when you leave.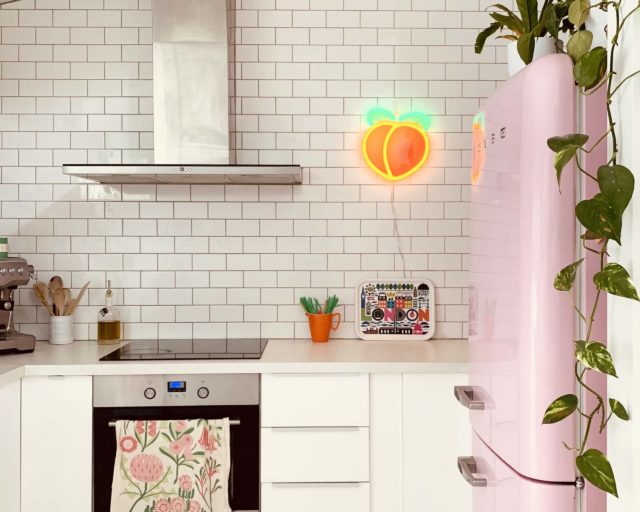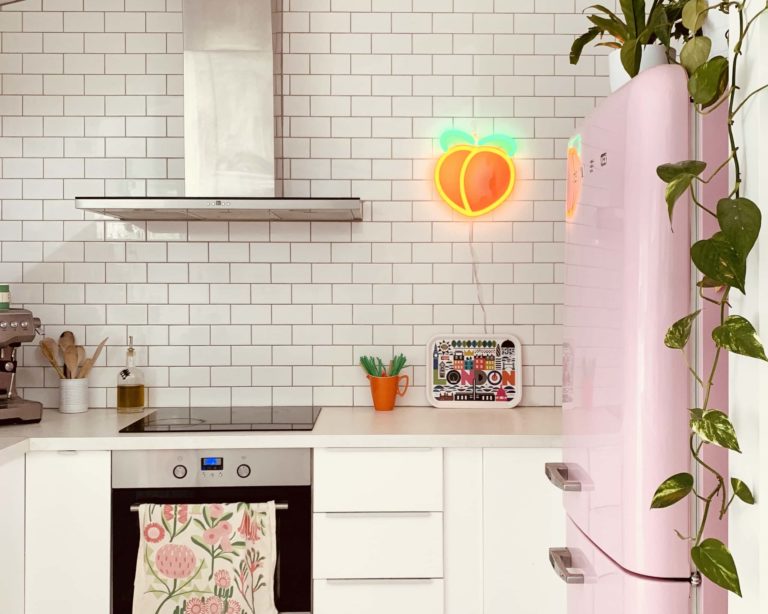 Cover the floor
A non-permanent solution to ugly patterned tiles, stained carpet or weathered floorboards is to layer rugs over the top. The larger the better, in colours and textures that give the room a new look while covering up all manner of sins at the same time.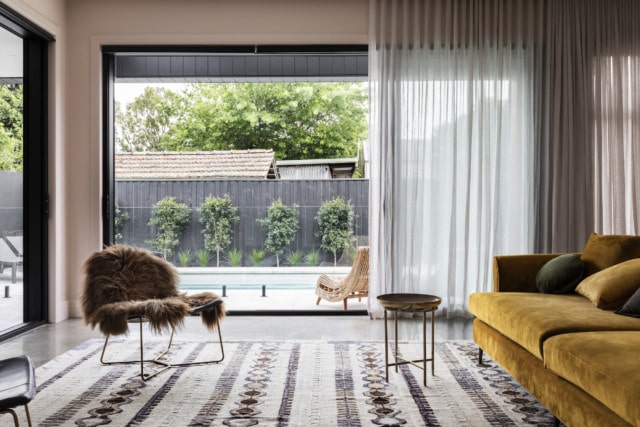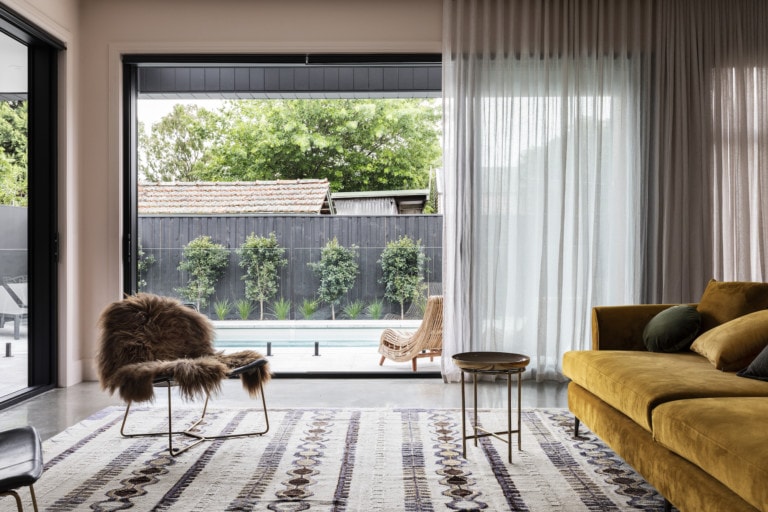 Genevieve is the founder of Bed Threads.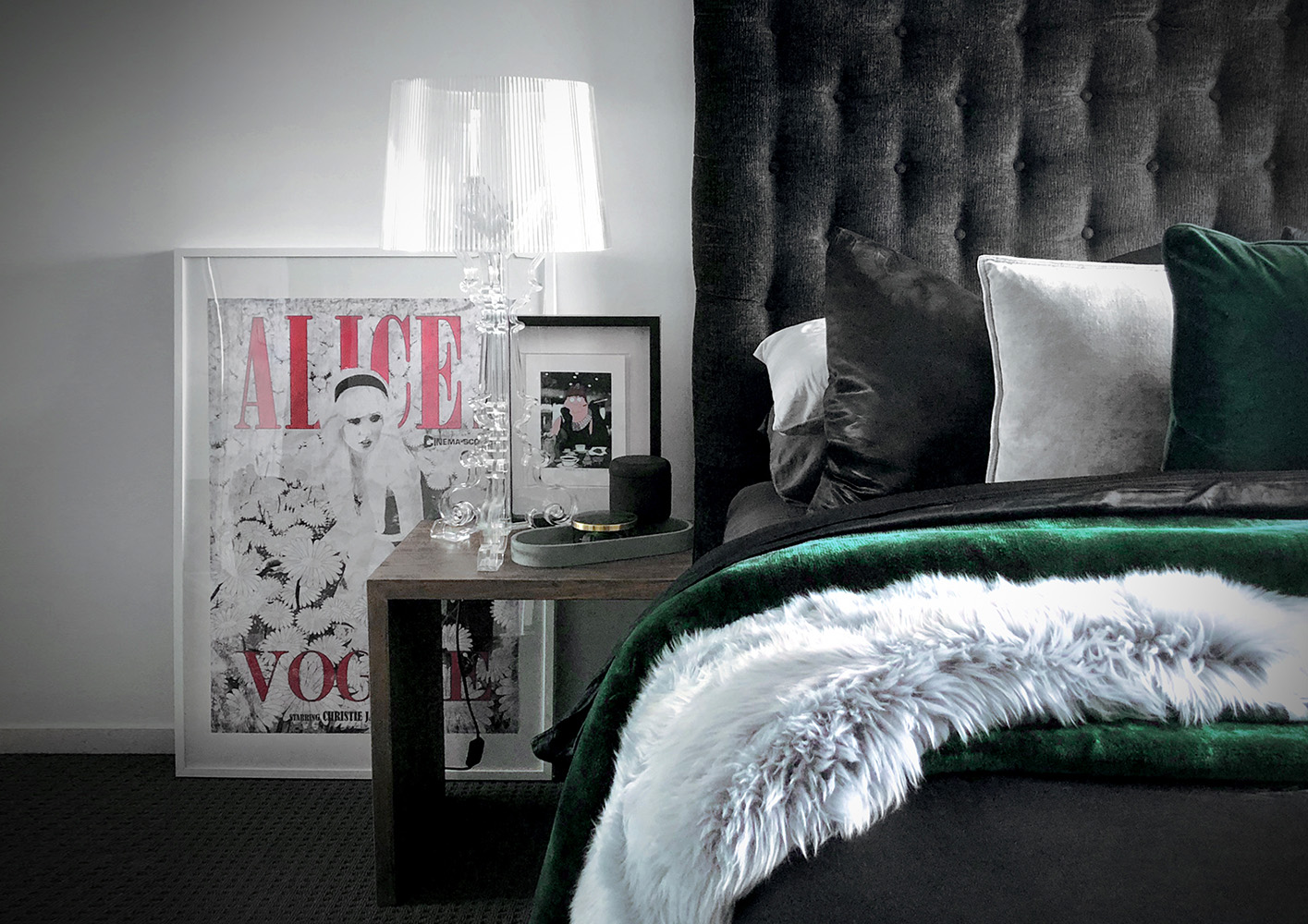 Hanging art in a rental & how to start your collection
As a young person on a limited budget, you could be forgiven for thinking art is something you need to wait years until you can afford (or are even allowed…