I've been chatting about my new home office wallpaper for a while now. I even asked you to help me choose the final design as I was so overwhelmed by the amazing choices from Publisher Textiles! So today I thought I'd show you behind the scenes of my paper (Bugsey in Duck Egg) being handmade in Sydney. There's nothing like it to make you appreciate the process and the work involved.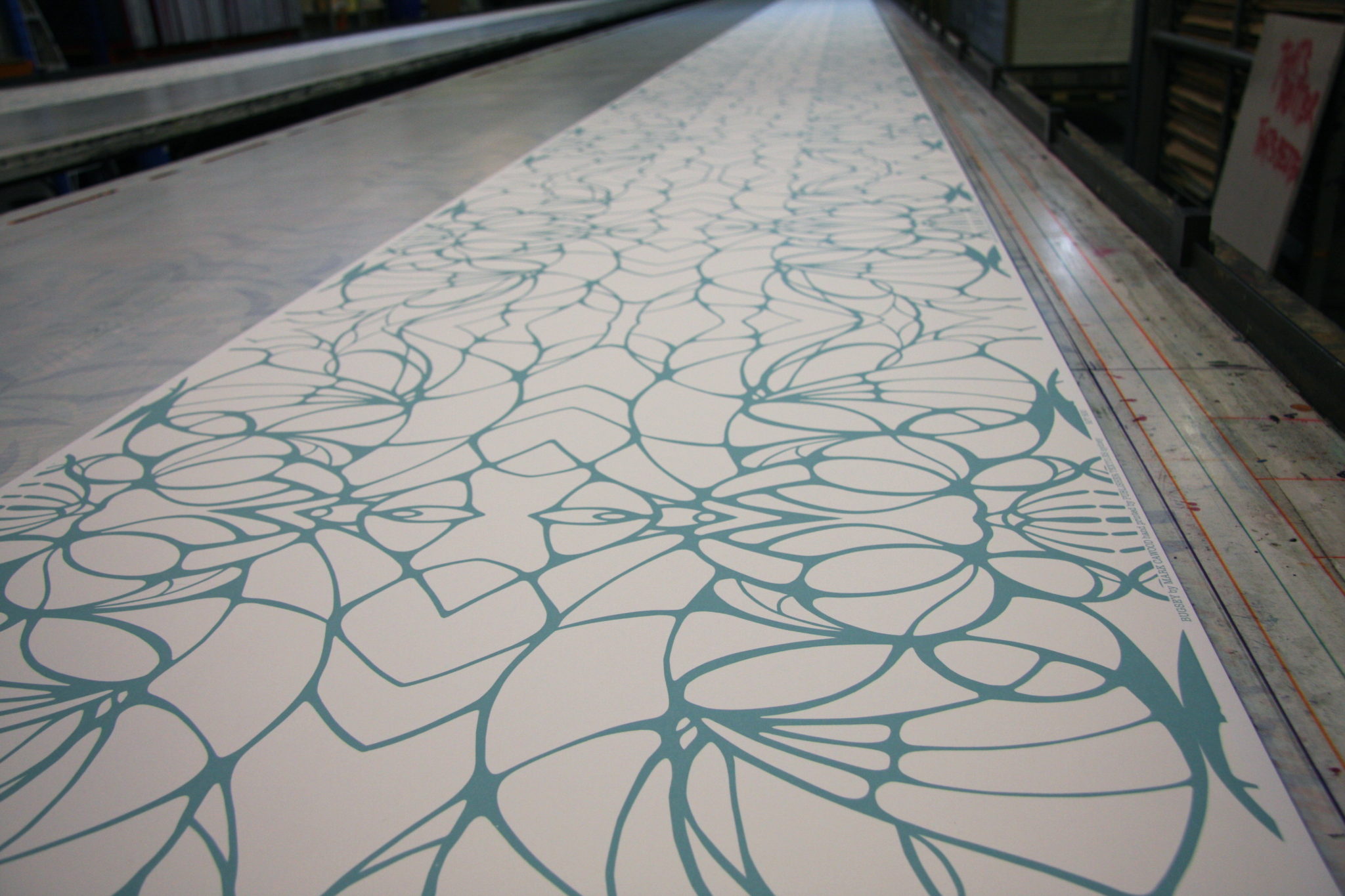 First, very hands-on business owner and designer Mark Cawood prints the wallpaper background, so the paper is completely sealed from any external elements.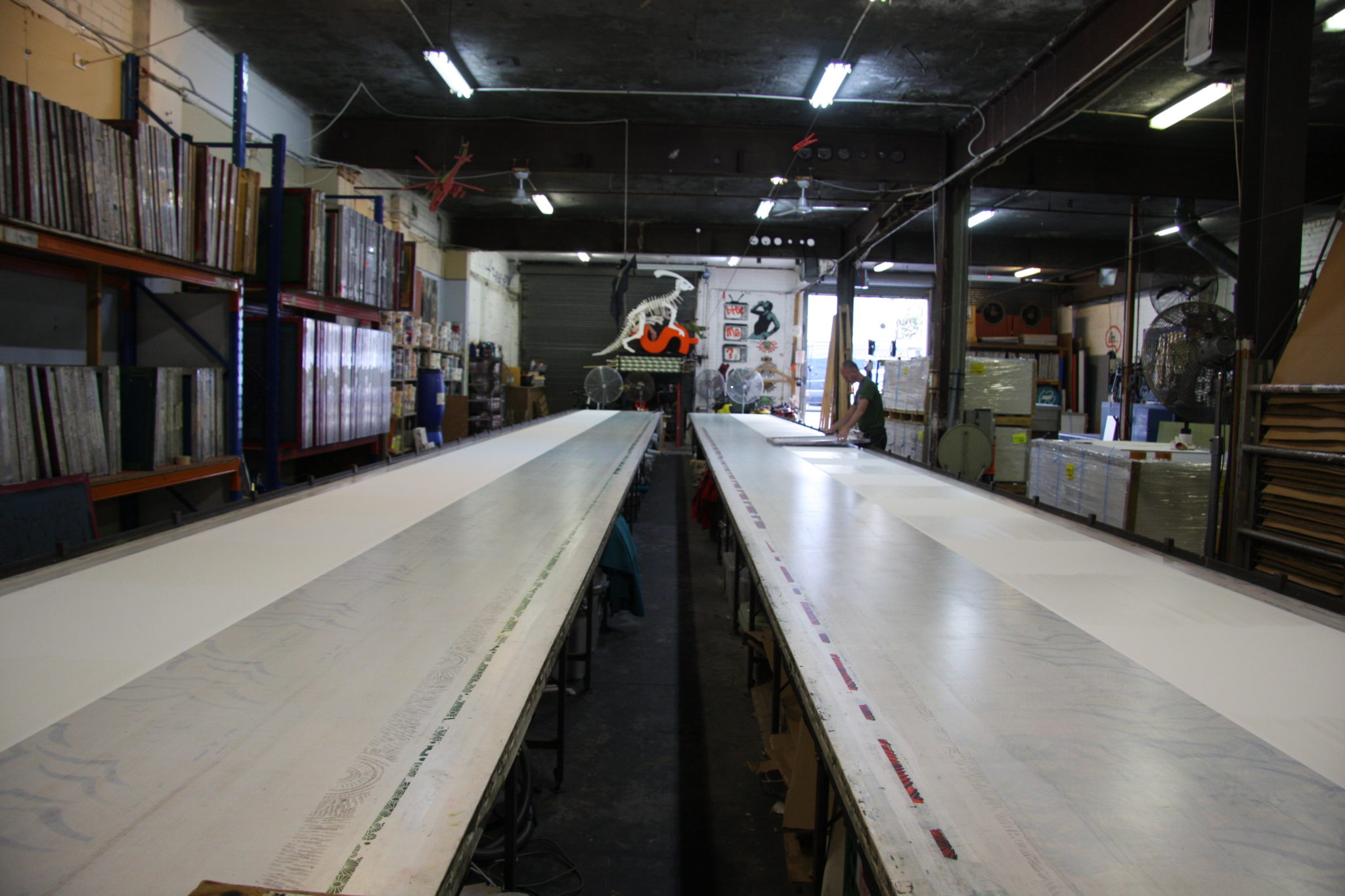 Then it's time for the next layer with the Bugsey print in Duck Egg going down (if there was more than one colour, as there often is, that would add another layer to the process).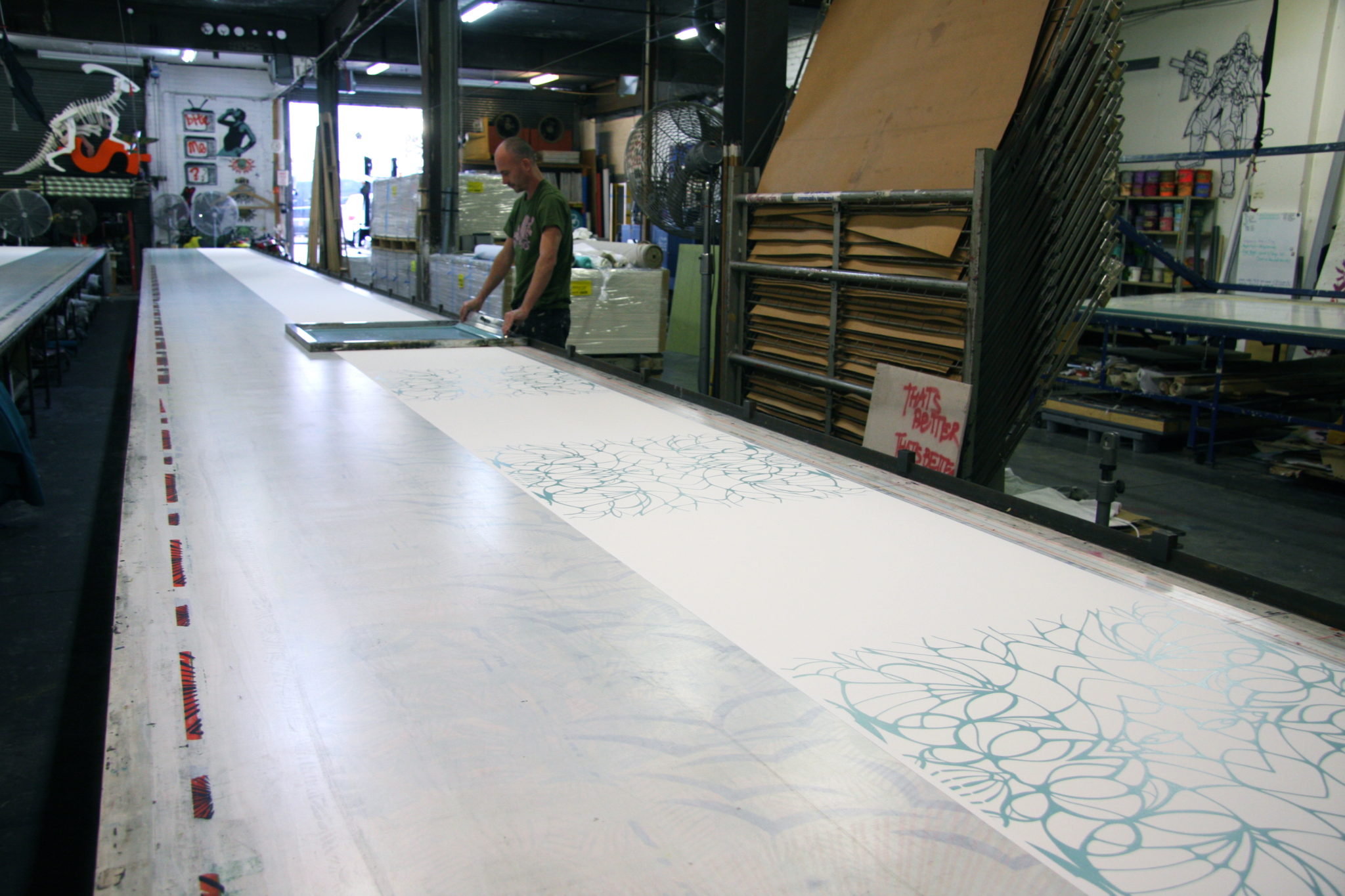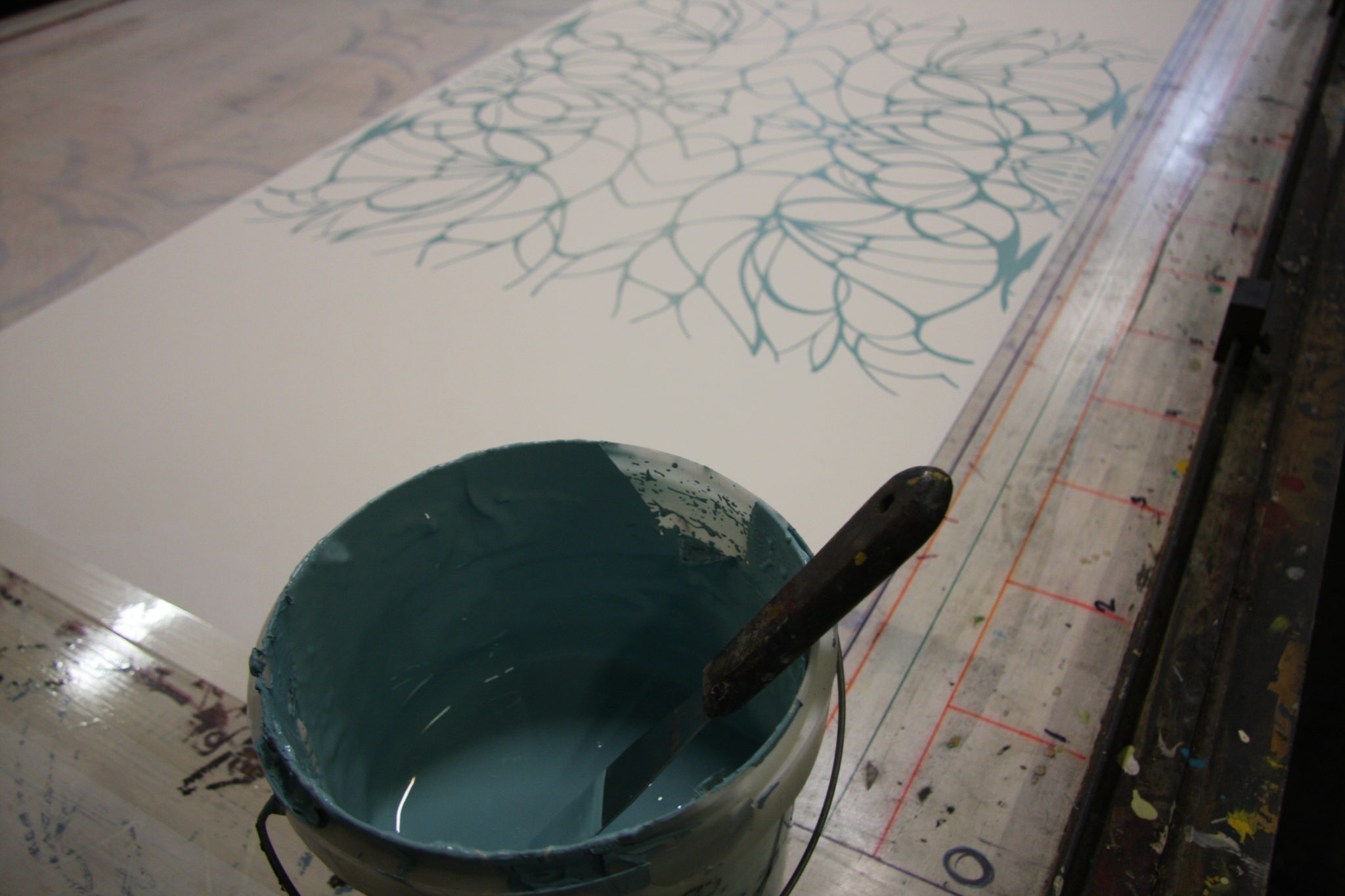 I am so blown away by the level of skill and hand finishing involved, not to mention the passion of everyone who works at Publisher. I now absolutely appreciate why handmade, hand finished wallpaper made here in Australia, costs $300 a roll and think it's a worthwhile investment, especially when you can customise it to your perfect colour scheme.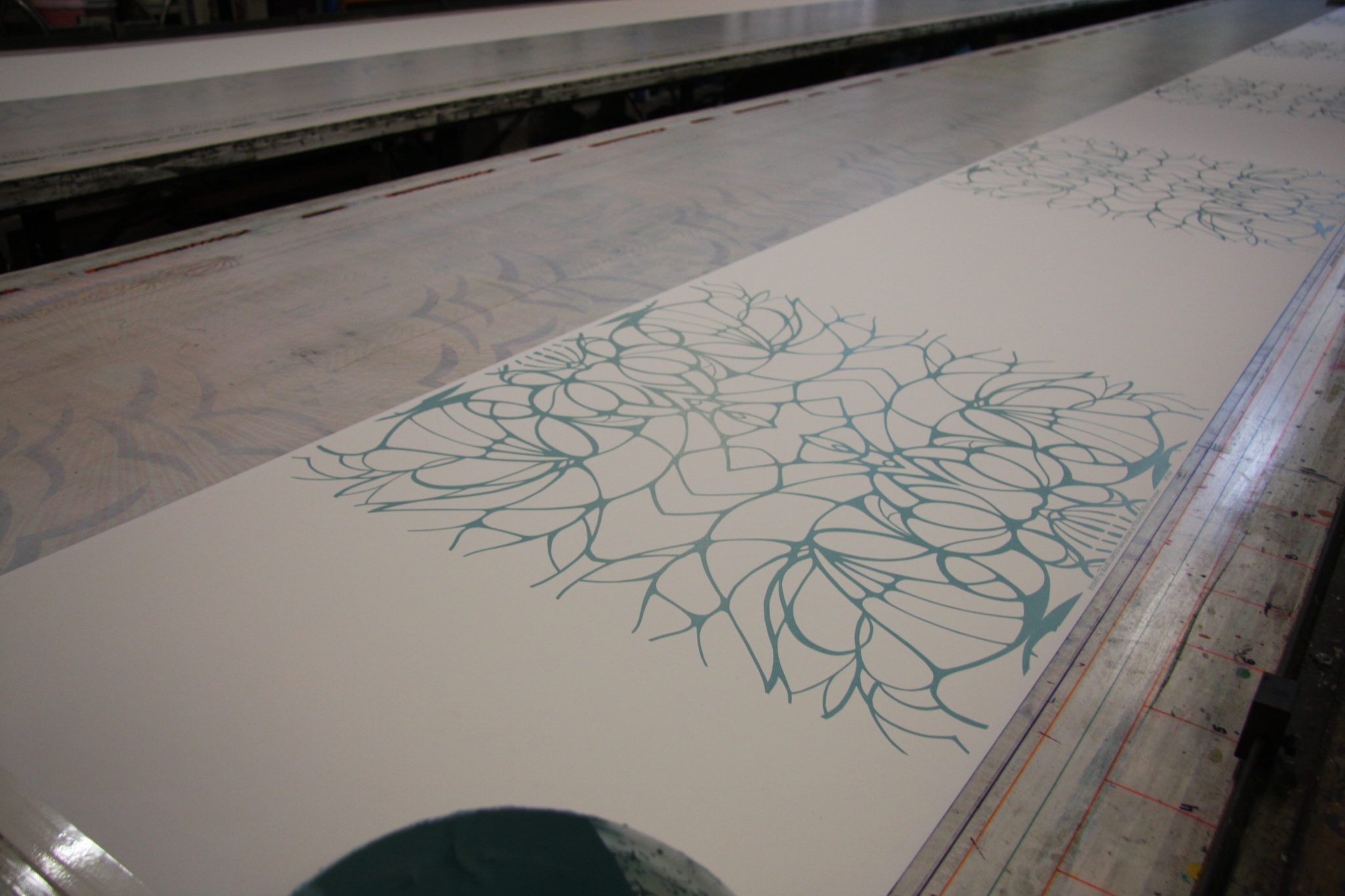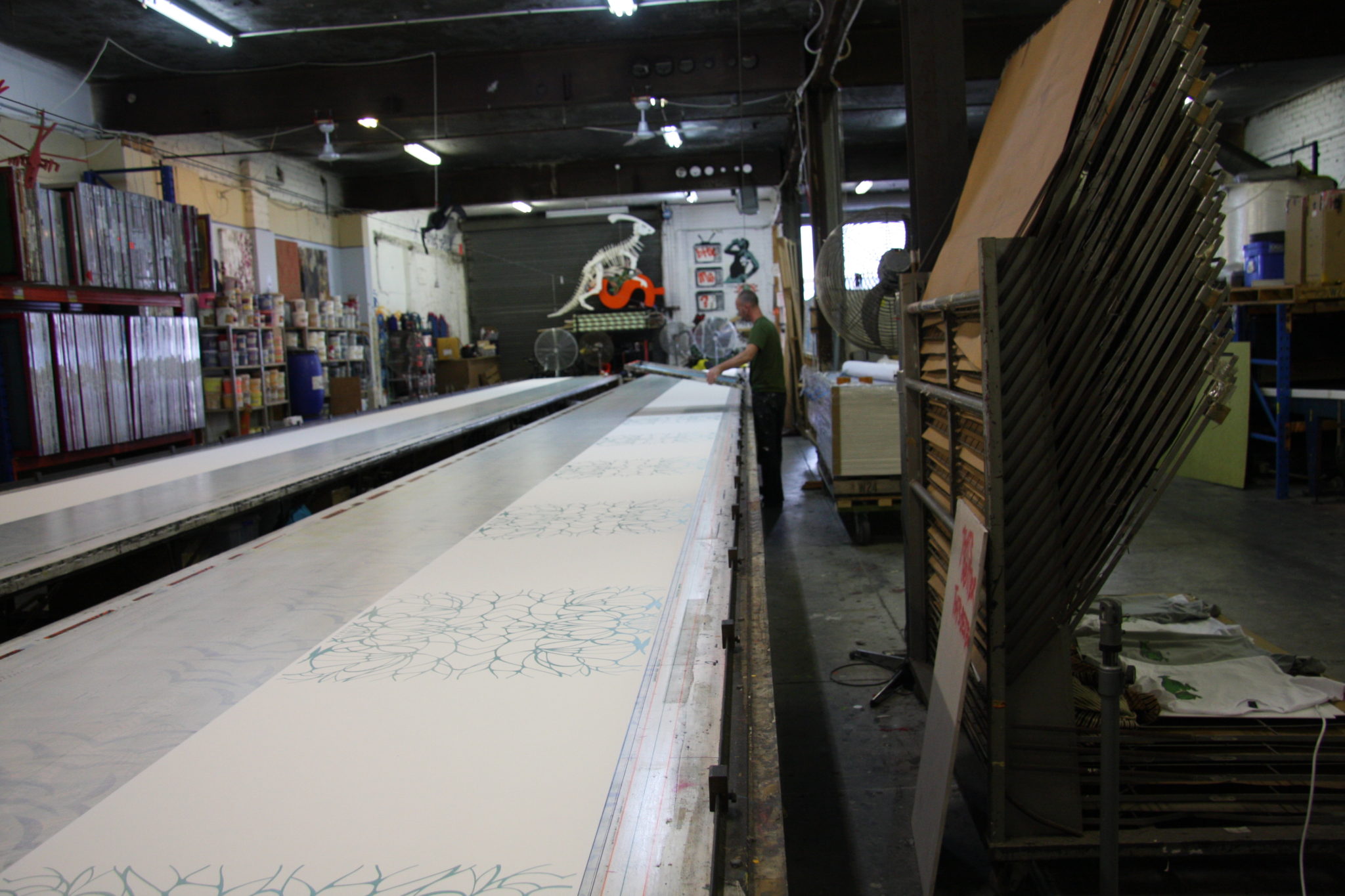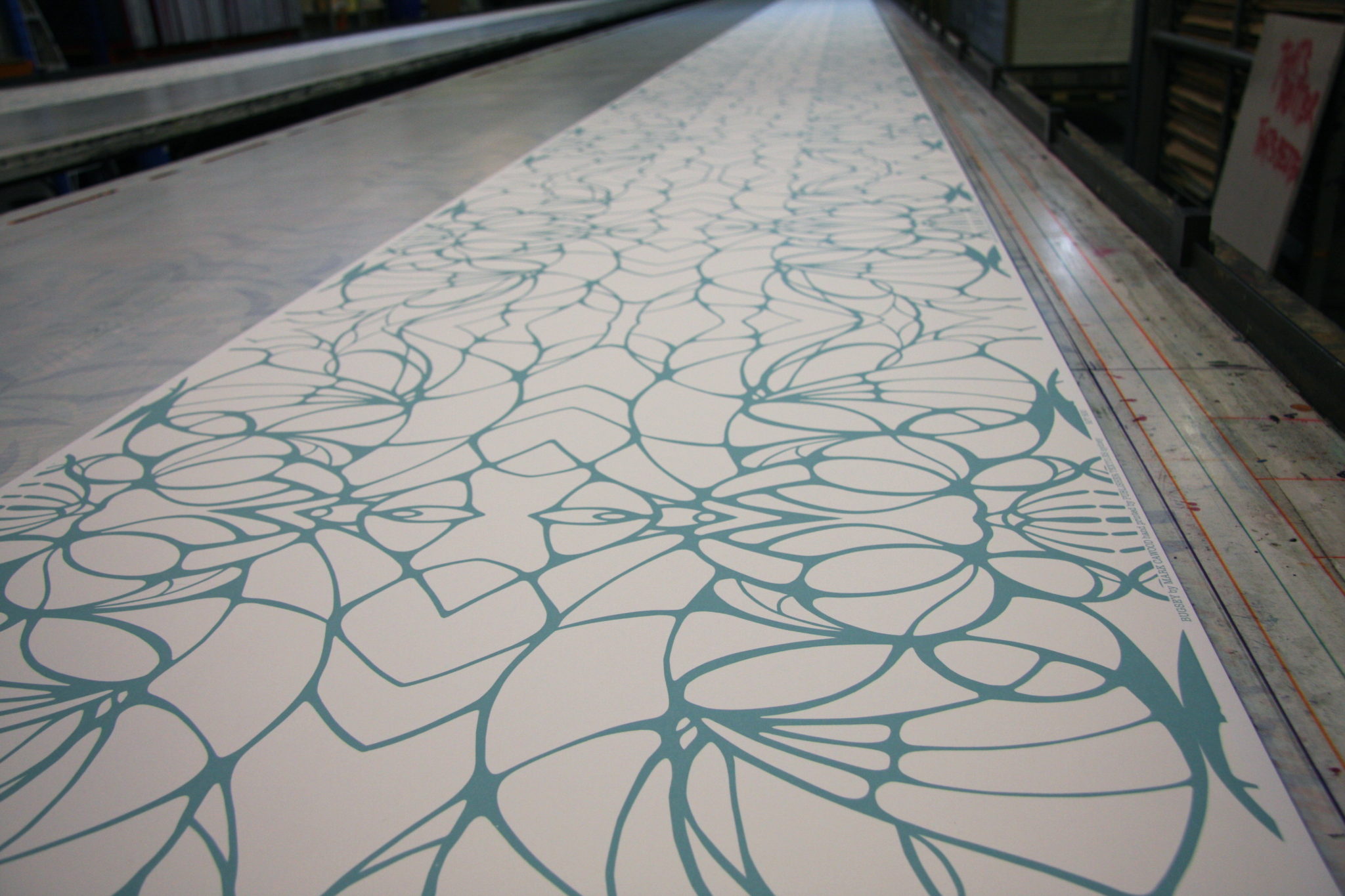 It's not even finished yet! Now it is trimmed, all by hand. This helps with making the intricate pattern line up so perfectly on the wall.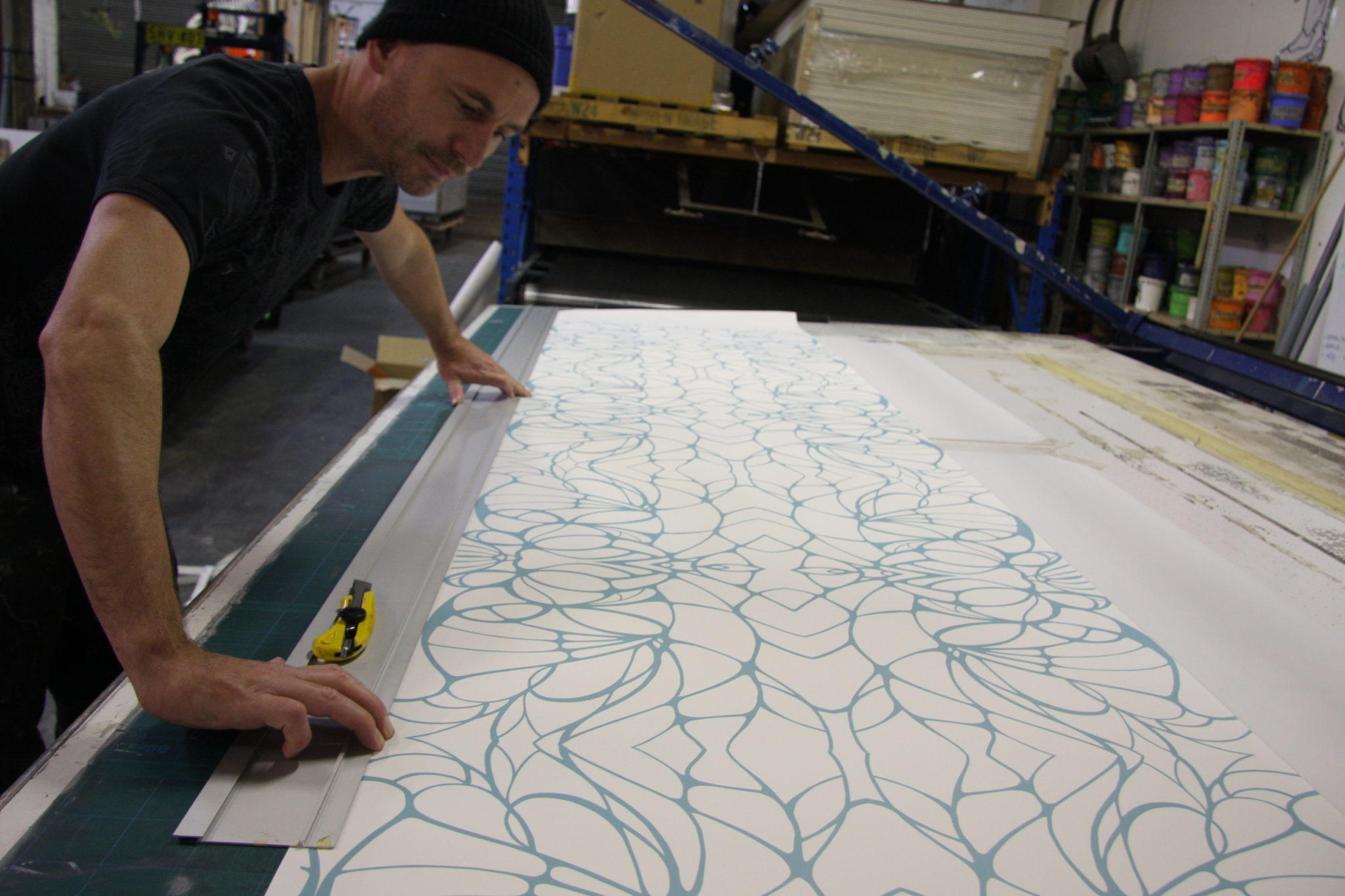 Next week I'll share the finished product with you and tell you all about how it's removable and you can have it in a rental, like me. Cool huh?
Check out Publisher Textiles amazing Australian designs.
Disclosure: Publisher Textiles offered to paper my home office free of charge so I could share their product with my readers.